Doing laundry can be a real chore, especially when you already have a tough routine to follow. But having the right washing machine can make a big difference in your laundry day. A great washing machine can save you time, prevent any damage to your clothes, and make sure they always look as good as new. And nowadays, washing machines are not just simple devices that only wash clothes; they've become intelligent enough to make your laundry day a breeze. Moreover, modern machines are more energy efficient and eco-friendly too.
There are different types of washing machines available nowadays. Some are top-loading while others are front-loading. Similarly, some models are semi-automatic while others are fully automatic. With so many types of washing machines available, it can be overwhelming to choose the best one for your home. No need to worry though, we've got you covered! We've done all the hard work to compile this list of the best washing machines in Singapore based on their efficiency, quality, and durability. So, you can take your pick from our list and rest assured that you're making a well-informed decision.
Features of a Good Washing Machine
When selecting a washing machine, there are certain key features you should consider. These will ensure you are getting the best possible machine for your needs:
Energy Efficiency: A good washing machine is always energy-efficient. It consumes less power to deliver the same performance as other machines of the same size. When buying, look for a machine with an energy efficiency rating of A+++ so as to save money on electricity bills.
Eco-Friendliness: It is becoming increasingly important to reduce our carbon footprint and dependence on natural resources. By choosing an environment-friendly machine, you'll be doing your part to protect the globe.
Delicate Wash Function: Many modern machines come with a "delicate wash"  feature that helps protect delicate clothing items from damage and wrinkles.
Temperature Control: Adjustable temperature settings are important for those who are extra conscious about hygiene. Washing clothes at higher temperatures removes stubborn stains and kills bacteria. Look for a machine that has controllable temperature settings to ensure that you have the flexibility to wash your clothes at the temperature you desire.
Automatic Rinse: Many modern washing machines come equipped with an automatic rinse function. It allows your clothes to be rinsed and dried automatically. This feature is not only a time-saver but also ensures that your clothes are washed thoroughly.
Cost-Effectiveness: The energy consumption of your washing machine will have a direct impact on your electricity bills over time. Therefore, it is important to select a machine that is energy-efficient and cost-effective in the long run.
Our Selection of Top 8 Washing Machines in Singapore for Busy Homeowners
After considering the above factors, we have chosen 8 washing machines that are proven to be reliable and effective in Singapore. These machines are sure to make a significant improvement in the way you do your laundry.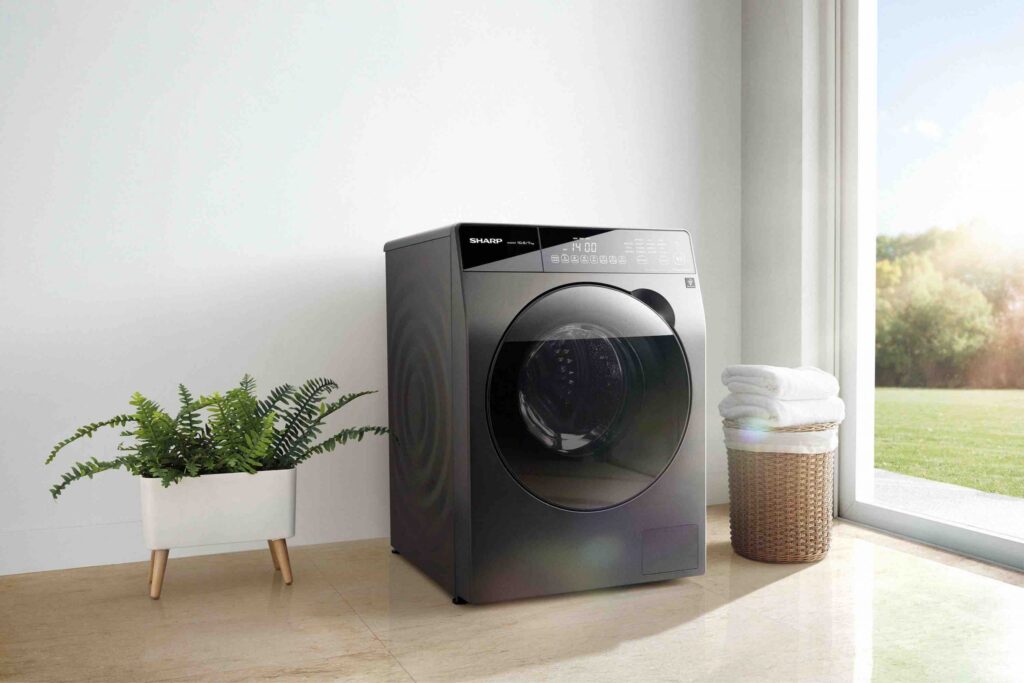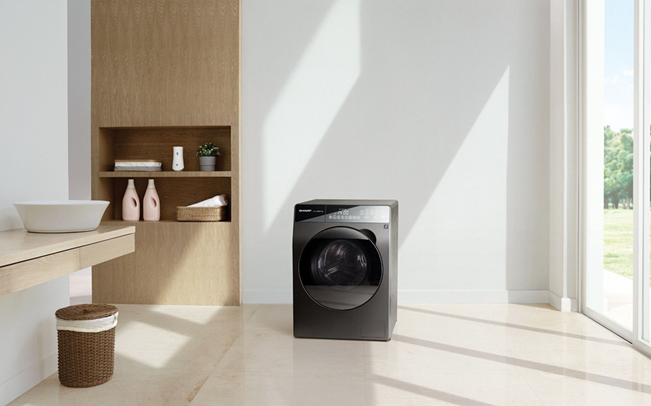 This 12.5kg Front Load Washing Machine from Sharp is designed to make your laundry day hassle-free. With its guided control panel, you can customize the wash settings to your liking. Its advanced features, like the steam care function and multiple wash programs, offer a seamless washing experience. Its J-Tech inverter technology and efficient water consumption ensure that your clothes are cleaned thoroughly without wasting resources.
All the amazing features of the Sharp Front Load Washing Machine are summarized below:
12.5 kg wash capacity
J-Tech inverter technology
Sleek design
Steam care function
Guided control panel
10 wash programs
Efficient water consumption with 4 ticks rating
Childproof
Visit them via:
Website | Facebook | Instagram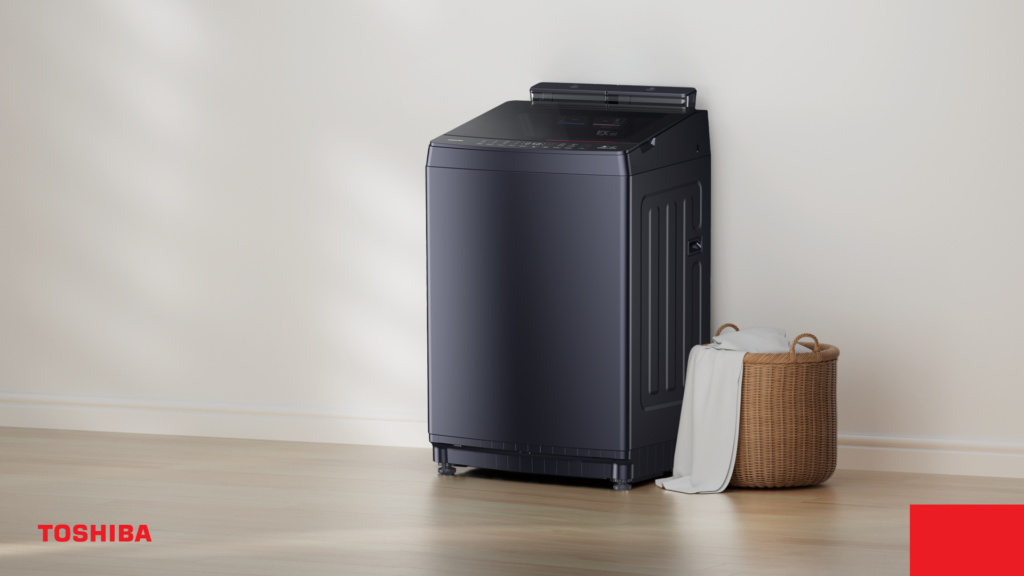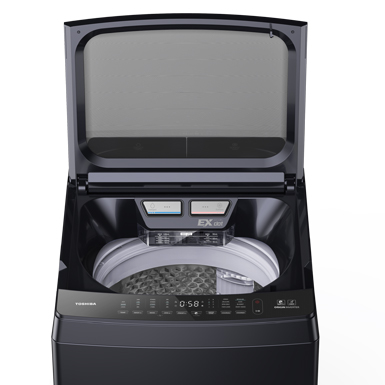 The Toshiba 10Kg Top Load Washer is the perfect addition to your laundry room. With its large capacity and powerful motor, you can easily wash all your clothes in one go. The machine's energy-efficient technology reduces your electricity bills, while its noise-free operation ensures a peaceful washing experience.
The features that make the Toshiba 10Kg Top Load Washer our favorite are:
Washing capacity of 10 kg
Touch control panel
1 Press 1 Load EXDot: an injection device that allows for a more interactive and user-friendly way of adding detergent liquid
Ultra-Fine Bubble Technology
The Greatwaves: high-speed water flow to remove dirt and debris without leaving stains
Saves time upto 21.4%
Magic Filter Pro: removable and easy-to-clean filter
Origin inverter
Energy and water efficient
Visit them via:
Website | Facebook | Instagram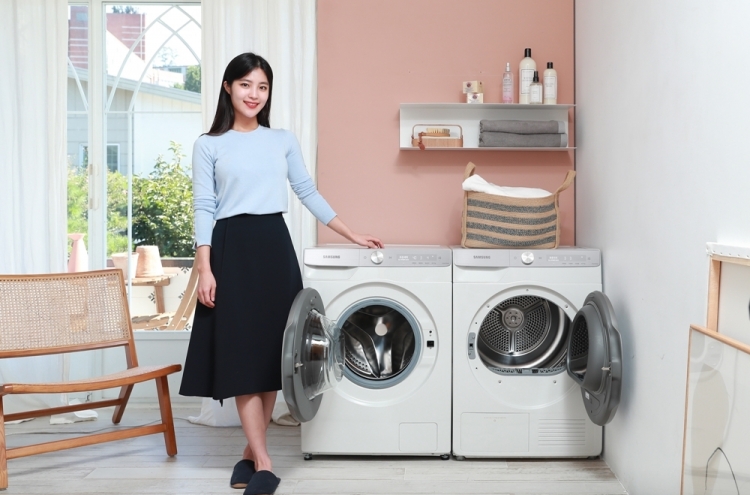 The Samsung 9kg Front Load Washing Machine with QuickDrive™ is the perfect solution for busy households. Its QuickDrive™ function and Super Speed Cycle allow you to wash a large load of clothes in just 39 minutes. It has numerous smart features, for example, Wi-Fi control, the SmartThings App, and an intuitive display. The machine's durable build ensures it will last for years to come.
This Front Load Washing Machine has a plethora of fantastic features. Some of these are:
9 kg wash capacity
Intuitive display with AI control: allows you to personalize the wash cycles
Wi-Fi® Smart Control
EcoBubble™ and Q-Bubble™ technology: more abundant and powerful detergent bubbles
Bubble Soak function
QuickDrive™: reduces wash time by 50%
Hygiene Steam: Remove 99.9% bacteria, allergens, and dust mites
Super Speed Cycle: washes a load in just 39 minutes
AddWash™ Door: lets you add clothes even after the wash cycle has started
StayClean Drawer
4 ticks water consumption rating
SmartThings App
Digital Inverter Technology
Visit them via:
Website | Facebook | Instagram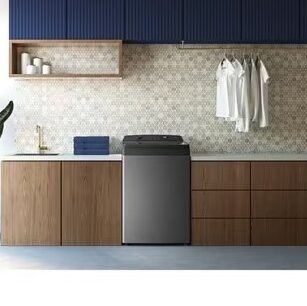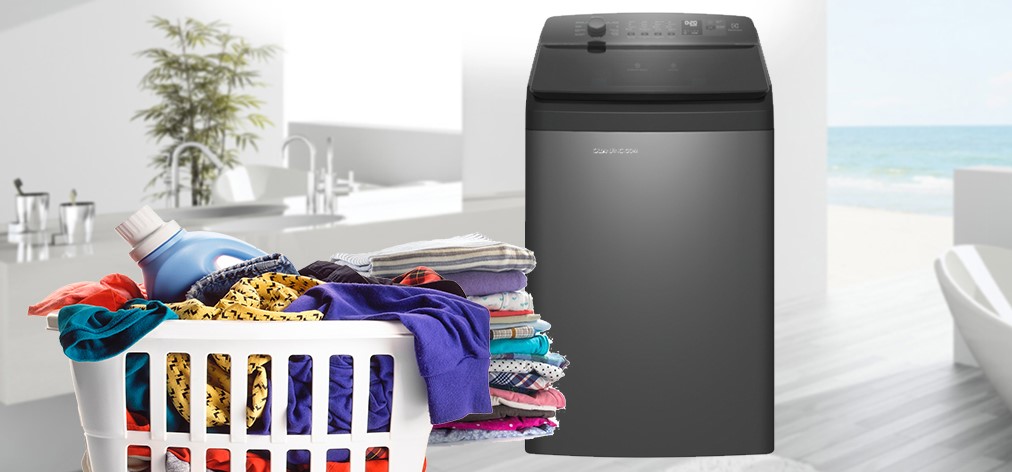 The Electrolux 12kg UltimateCare 700 Top Load Washing Machine is an eco-friendly choice to improve your laundry experience. Its water-saving technology and energy-efficient inverter motor not only save you money on your bills but also help protect the environment. The machine's easy-to-use interface and wide range of washing programs make it a versatile and convenient choice for every homeowner. 
The features of the Electrolux 12kg UltimateCare 700 Top Load Washing Machine that are worth mentioning include:
Large wash capacity of 12 kg
StainCare: removes 40 different visible stains
12 different washing programs
UltraMix technology: thoroughly dissolves the detergent and prevents any visible detergent residues
Variable temperatures
ActiveFlow technology: reduces tangling of clothes
PowerJet technology for maximum washing efficiency
AutoLevel: saves an average of 50 liters of water per cycle
Silent and safe operation
Scratch resistant surface
Inverter motor
Child lock
Visit them via:
Website | Facebook | Instagram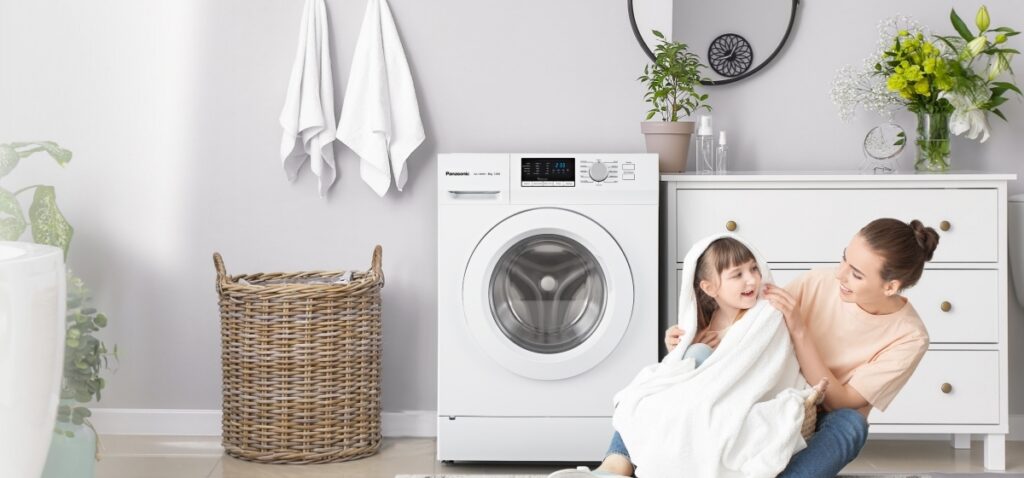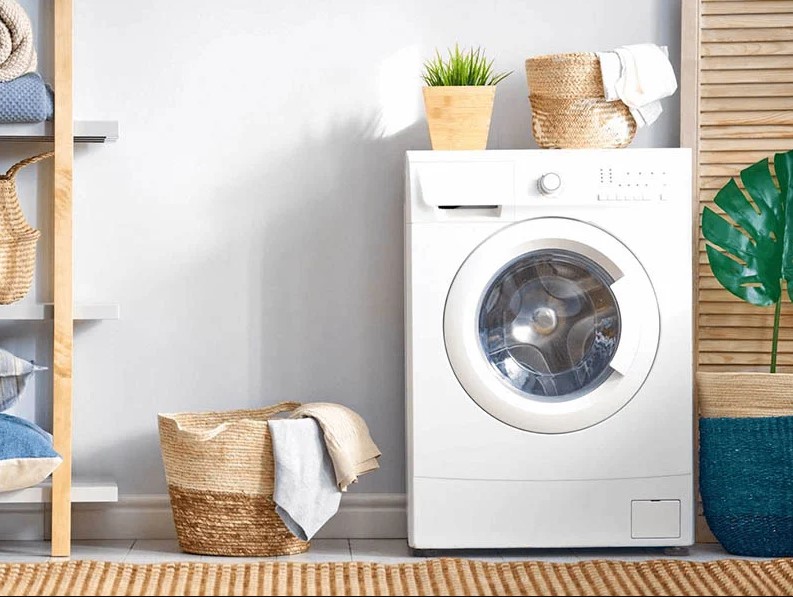 This 8 kg Front Load Washing Machine from Panasonic is designed to offer superior cleaning performance. Its advanced features, such as Hot Water Wash and multiple water temperature settings, ensure that even the toughest stains are removed from your clothes. The machine's sleek design and easy-to-use controls make it a stylish addition to any laundry room.
Some incredible features of the Panasonic 8 kg Front Load Washing Machine are:
Wash capacity of 8 kg
Hot Water Wash: allergen and bacteria suppression
Hygiene Care
Multiple water temperature settings (20°C, 40°C, 60°C and 90°C) for diverse laundry needs
Tub Clean Course: easy tub maintenance, elimination of detergent residues, and suppression of mold and bacterial growth
Rapid Wash: super fast wash in just 15 minutes
Large LED display for easy usability
Visit them via:
Website | Facebook | Instagram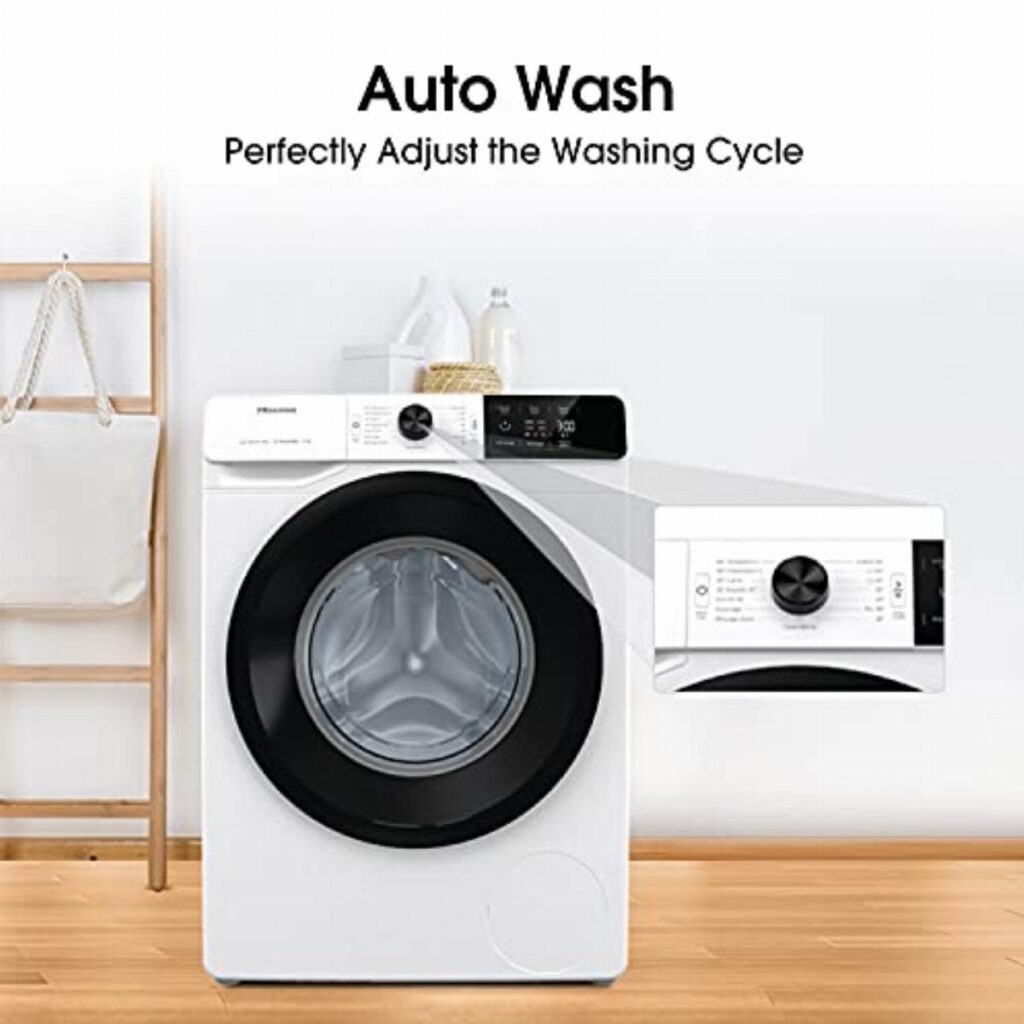 The Hisense 9kg Front Load Washing Machine is a high-end choice for those who want the best in washing technology. Its advanced features, such as Dose Assist (automatic detergent dispenser), Steam function, and Power Wash 59′ make washing your clothes a breeze. The machine's innovative drum design makes washing your clothes as gentle as washing them by hand. 
The qualities that make the Hisense 9kg Front Load Washing Machine the best washer in Singapore are:
Wash capacity of 9 kg
Dose Assist: no over or under-dosing of detergent
Durable inverter motor: saves energy and produces less noise
Anti-allergy
Steam function: perfectly soft and clean clothes with fewer wrinkles
Pause and Add function: add missing items in between the cycles
Wave Plus Drum for maximum washing performance
Power Wash 59′ programme: 50% faster washing with 45% less energy and water consumption
Visit them via:
Website | Facebook | Instagram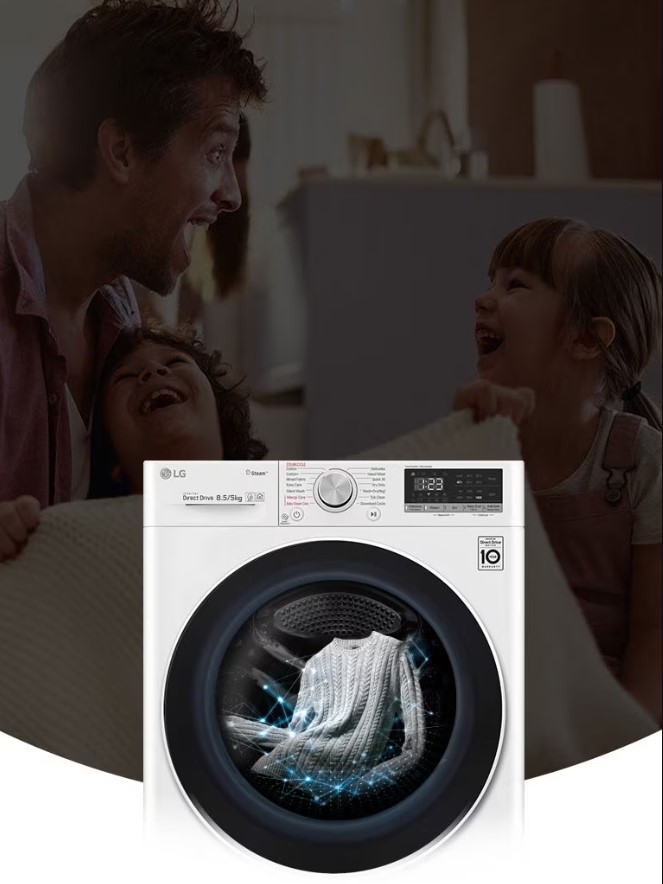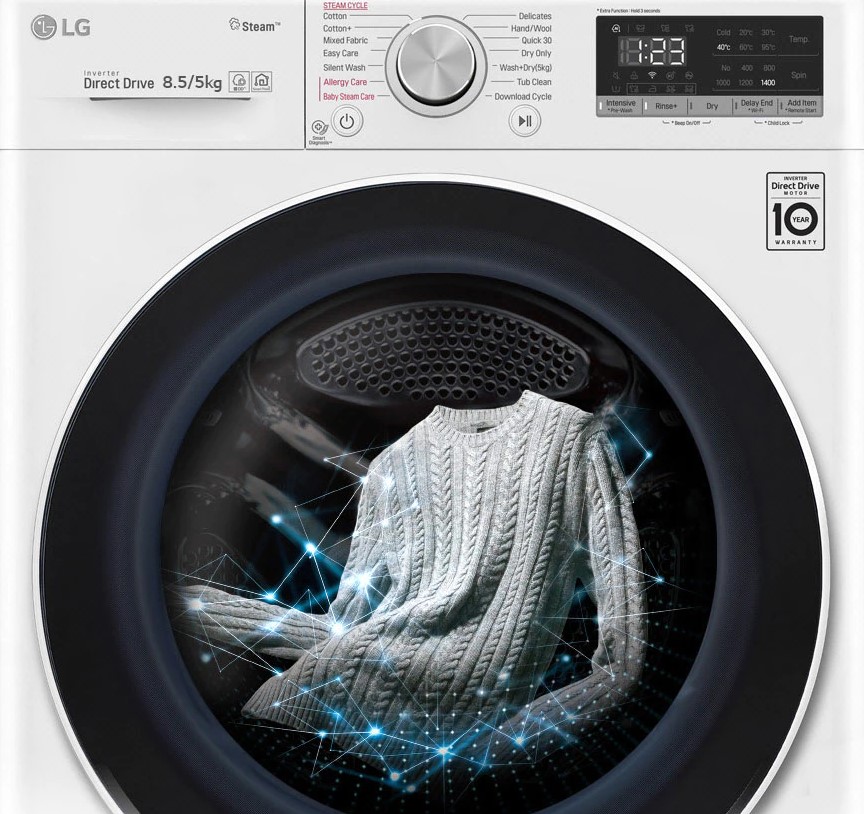 The LG Front Load Washer Dryer with AI Direct Drive™ is the perfect appliance for those who value the utmost convenience in their daily chores. It's AI Direct Drive™ does thinking and washing for you: it detects the fabric to set the optimal motion for it accordingly. Its smart features, such as remote control and voice commands, allow you to start and monitor your wash from anywhere. The machine's Steam™ technology ensures that your clothes remain hygienic and free of allergens.
The features that make the LG Front Load Washer Dryer truly smart appliances are:
8.5 kg washing capacity and 5 kg drying capacity
AI Direct Drive™: intelligent washing with 18% more fabric protection
Space saving: 2-in-1 wash and dry
6 Motion
LG Steam™ technology: eliminates 99.9% of allergens
Durable and hygienic
ThinQ™ technology: do your laundry remotely with Wi-Fi connectivity
Voice control
Visit them via:
Website | Facebook | Instagram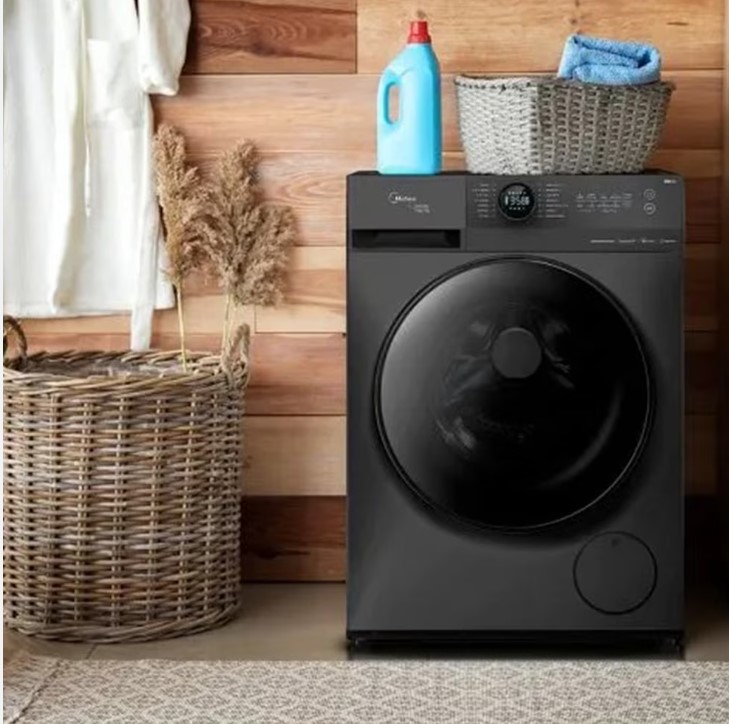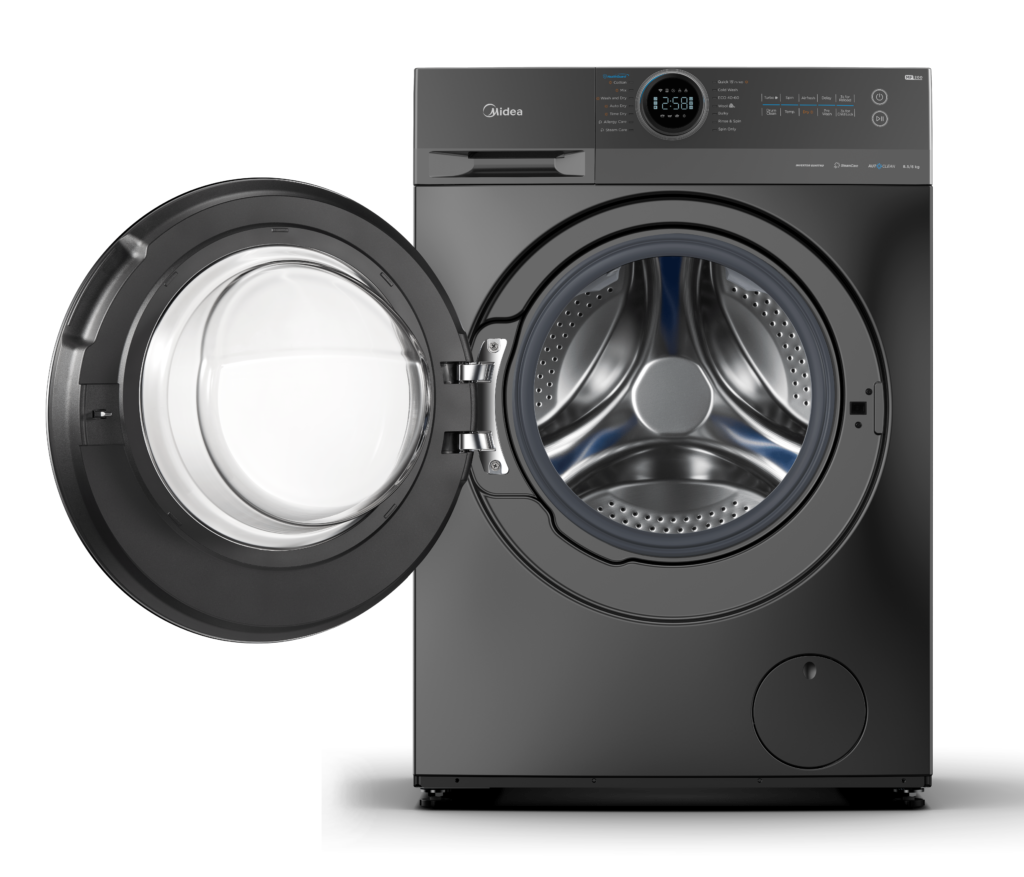 The Midea Combo Washer Dryer is a compact appliance, which is a great option for those with limited space. Its simple 2-in-1 design and easy-to-use controls make it a user-friendly choice, while its durable build ensures it will last for years. It has an adjustable temperature range from 20 °C to 90 °C so that you can wash your clothes at the desired temperature.
The Midea Combo Washer Dryer combines numerous amazing features, some of which are listed below:
8.5 kg washing capacity
6 kg spinning/drying capacity
Health-Guard Plus
The antibacterial door gasket
Auto Clean
Steam Care and Allergy Care
Inverter Quattro BLDC motor
Turbo Wash
Auto Dry
Visit them via:
Website | Facebook | Instagram
Wrapping Up
In Singapore, different electronic manufacturers are producing smart washing machines that are sure to blow your mind! However, with so many options available, finding the perfect model to meet your laundry needs can be a daunting task. Our expertly curated list of the best smart washing machines aims to simplify this selection process by presenting you with only the best of the best. All of our selected washers are equipped with state-of-the-art automatic washing systems and are designed to conserve energy and save you money. With their LED screens and user-friendly control systems, you can easily customize your wash settings to your liking. So don't wait any longer to upgrade your laundry routine. Take the first step towards owning your dream washing machine today!