There are several perks to using tiles for your walls and flooring. In addition to providing a protected surface, they contribute significantly to the interior design of your home. Delicately patterned tiles foster the mood of your space by enhancing the aesthetics of the house. Some tiles are durable and strong enough to bear high mechanical pressure and resist water absorption. They exhibit excellent thermal and mechanical properties.
Due to the significance of tiling your home, you may think of scaling up your interior design with some suitable tiles. But different tile brands have different ranges of designs, colours, patterns, materials, and shapes. Selecting from this variety is no less than a challenge. In order to help you with your interior design, we've come up with the 10 best tile brands in Malaysia for your walls and flooring. So, let's get started!
Our 10 Best Tile Brands In Malaysia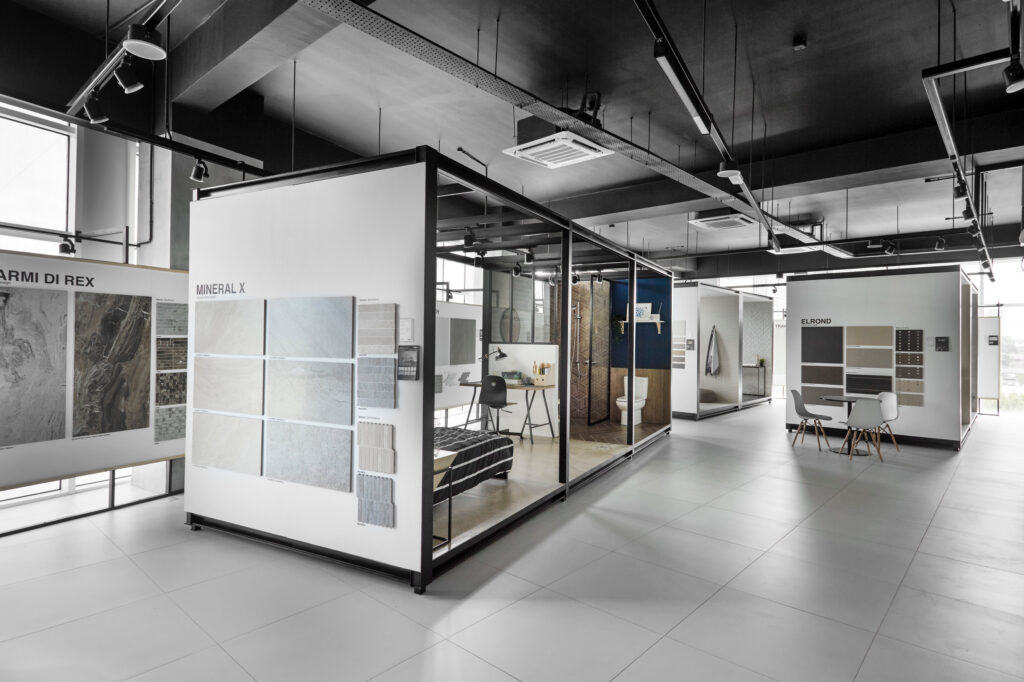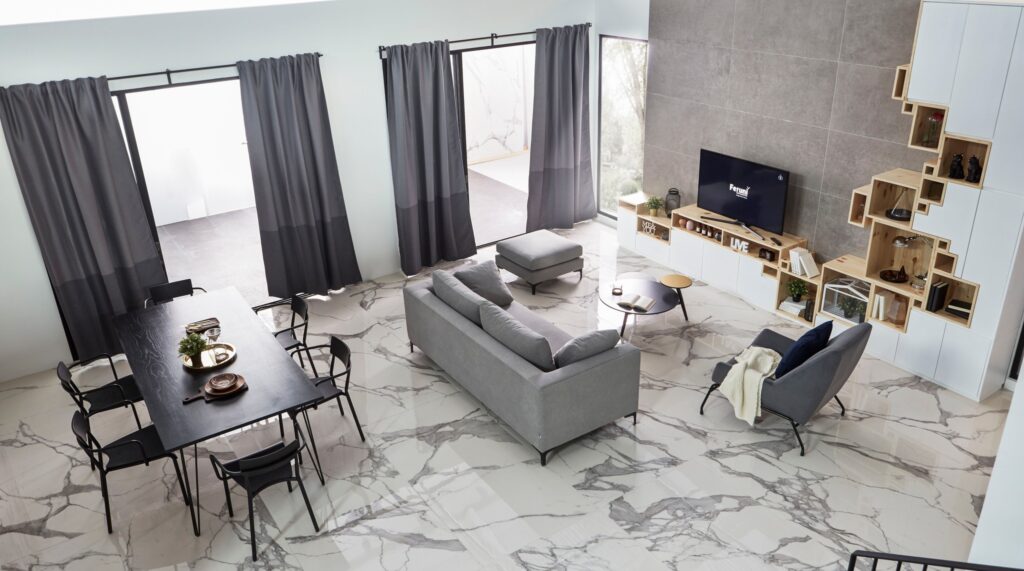 Feruni Ceramiche is the leading brand in the tiling and furnishing industry. In addition to its presence in the major cities of Malaysia, Feruni is now serving internationally. It exports its premium quality tiles to different countries, including China.
Feruni Ceramiche has a range of ceramic, concrete, marble, porcelain, cemented, and rocky tiles. Each series of its tiles, from Marmo 3.0 to Travertino 3.0, features multiple colours, designs, and textures.
Some of the important features of Feruni tiles that are worth describing are:
Large format tiles that come in six different sizes for both residential and commercial buildings.
Minimal designs with a sleek finish
Negligible joints between tiles give a continuous and smooth surface
Durable and easy to maintain
Require less grout as compared to others
The versatility of materials, colours and designs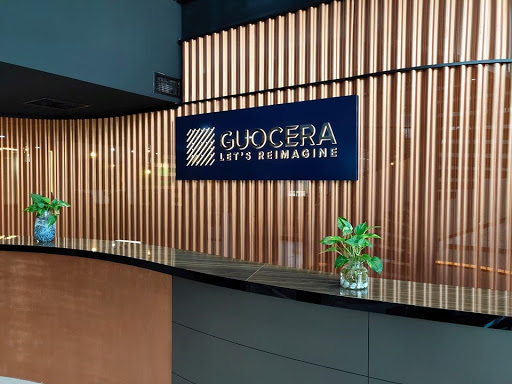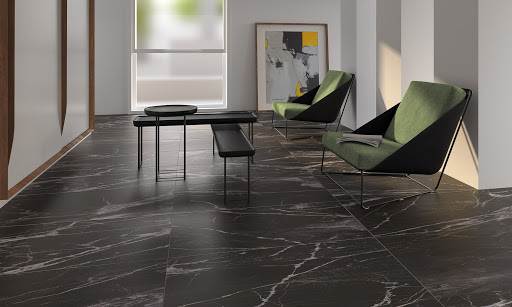 Guocera, part of the Hong Leong Group, is the largest tile manufacturer in Malaysia. Due to the brand's customer service, the quality of its tiles, and the home inspirations it provides, Guocera has become the most trusted furnishing brand in almost 50 countries worldwide.
Guocera has a dedicated research centre, Ceramic Research Company (CRC), that conducts a detailed analysis of the raw materials to produce the most durable tiles ever. The quality of Guocera tiles is unparalleled.
These tiles feature:
A large collection of marble, stone, and concrete
Special cuts and shapes are available
Large slabs for architectural furnishing
Water-resistant
High breaking strength
Abrasion and crazing resistant
Resistant to chemicals and stains
A large collection of inspirations in the form of Guocera's e-library
for transforming your space.
Four interior design themes to suit almost every taste: Nature-inspired, Urban Heritage, Modern Scandi, and Stylish Luxury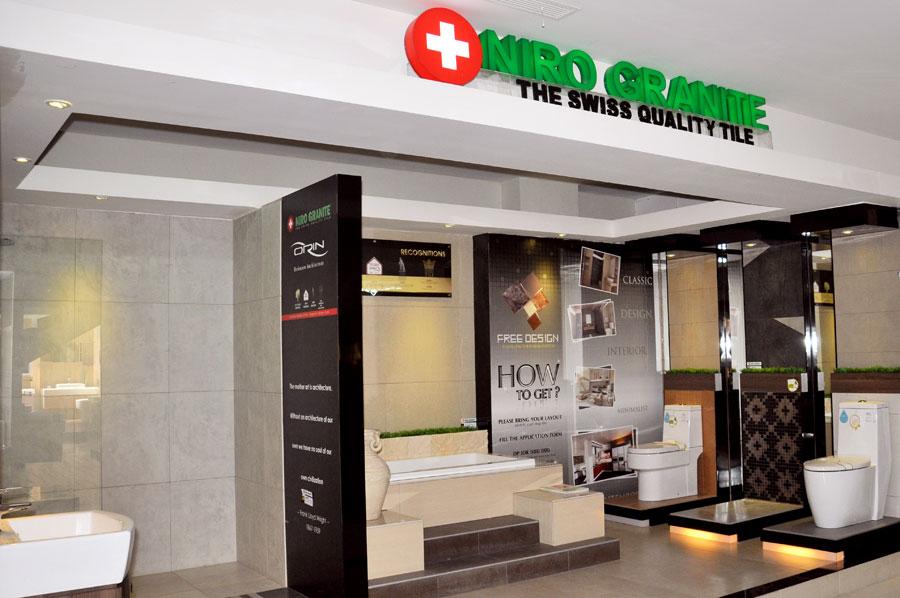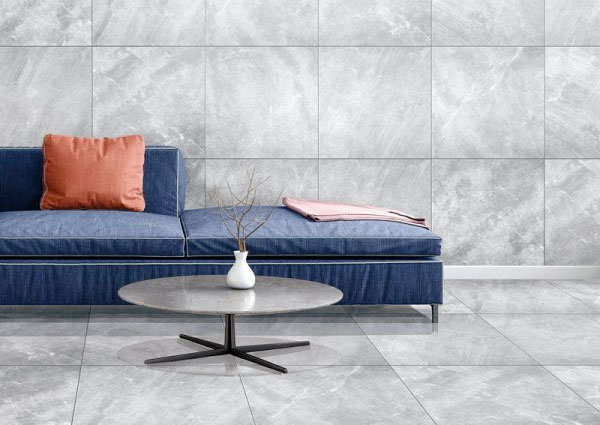 Niro Granite is a successful ceramic company in Malaysia and Indonesia. Due to the high demand and recognition of its tiles, Niro Ceramics Group has expanded its network to include China, Vietnam, India, the Philippines, and Spain.
Niro tiles are exactly what you need for your Malaysian home. They have the variety to suit all tiling needs, from floors and walls to bathrooms, kitchens, and fireplaces.
Some features which make them different from others are:
Both minimal and vibrant designs fit into every living space
A collection of big slab tiles: just 2 tiles are needed to cover your whole wall
A range of slip-stop tiles: the smooth surface with the anti-slip feature, perfect for bathroom floors
Suitable for both commercial and residential floors and walls
High-resolution printing technology
All types of materials: terrazzo, stone, marble, cement, wood, porcelain, etc.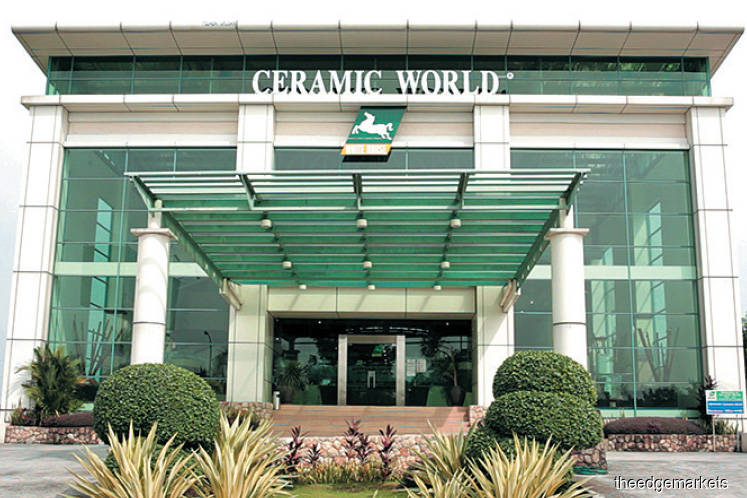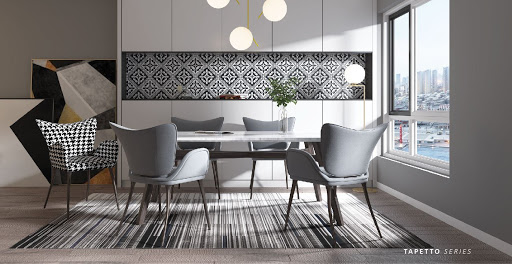 White Horse is a Malaysian award-winning ceramic brand that manufactures all types of tiles for residential, commercial, and public buildings. The company is capable of manufacturing product lines of the highest calibre, from plain tiles to cutting-edge ones.
They have some really beautiful and sophisticated multi-effect granite tiles that go with almost every set-up. White Horse's porcelain and stone tiles are one of a kind. In addition to floor and wall tiles, they also sell decorative fittings. Their tiles are produced under strict quality control, using premium natural resources.
Important features of this brand's products are:
Glazed tiles for better aesthetics
Slip-resistant and decorative tiles
Super hygienic, easy to clean and mite-free
A large collection of colours, designs, finishes, and sizes
Less water and absorbent and more abrasion resistant
Highly durable and long-lasting
Versatile: suit almost every choice
Easy to maintain
Affordable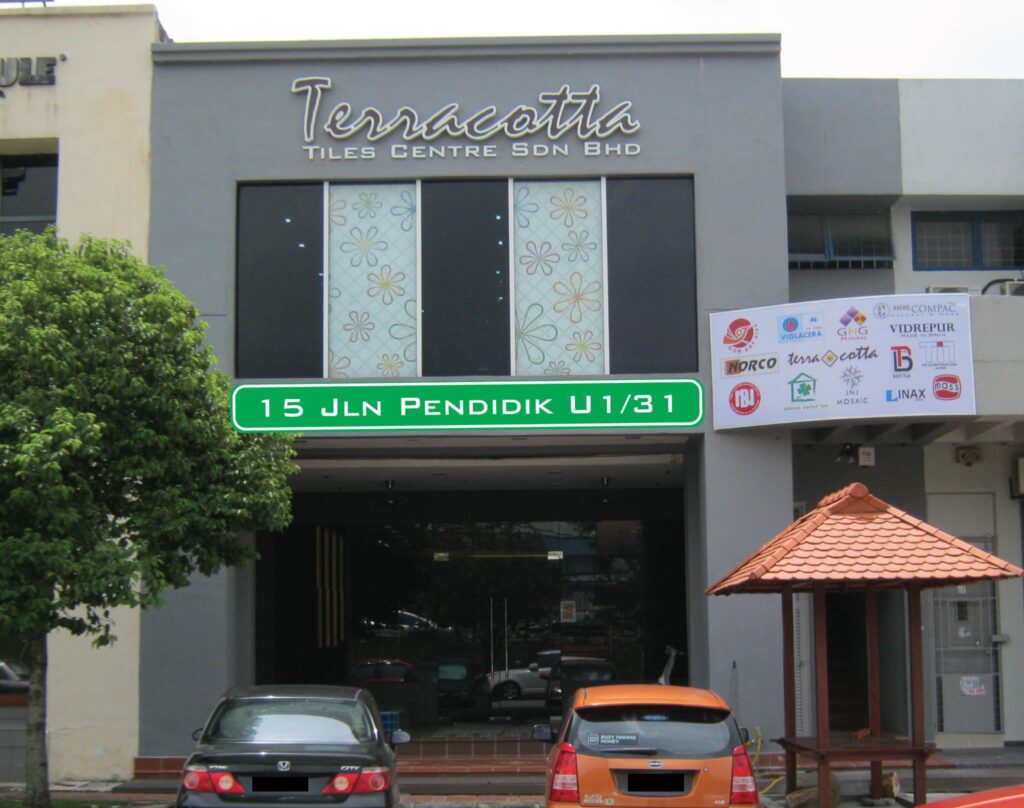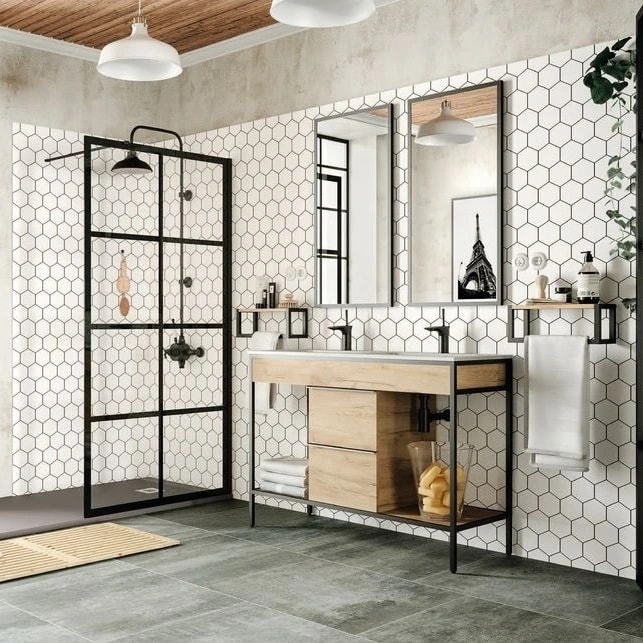 Terracotta Tiles Centre is a sister company to GNG Tiles Centre. Both lead the Malaysian tile market today. The company specialises in manufacturing tiles for roofs, wall facades, pools, kitchens, bathrooms, subways, art mosaics, etc.
Terracotta Tiles Centre sells some amazing collections of architectural tiles to furnish your home and office. They also manufacture tiles on special orders to give you a more personalised experience with furnishing.
Some distinguishing features of Terracotta Tiles are:
Unique patterns and fresh floral designs
Highly versatile colour collection
Antimicrobial tiles for walls and floors
3D tiles
Multiple types of materials
Photocatalytic coatings in their products: absorb VOCs and convert them into harmless compounds
Inspirations from expert home designers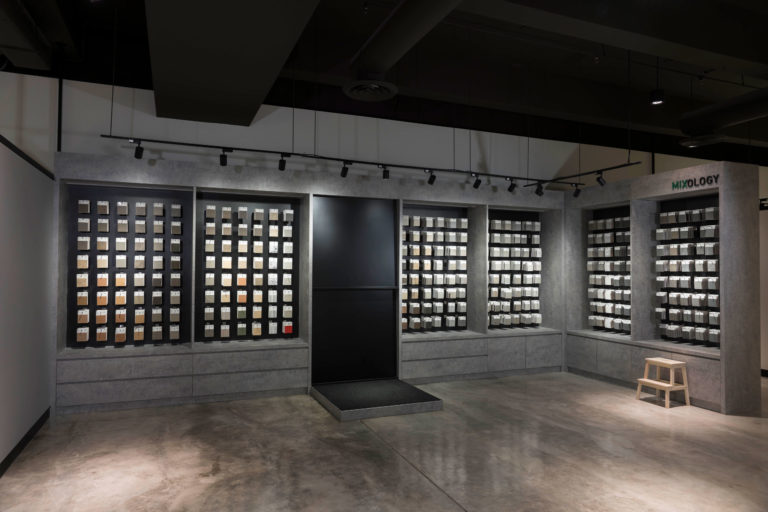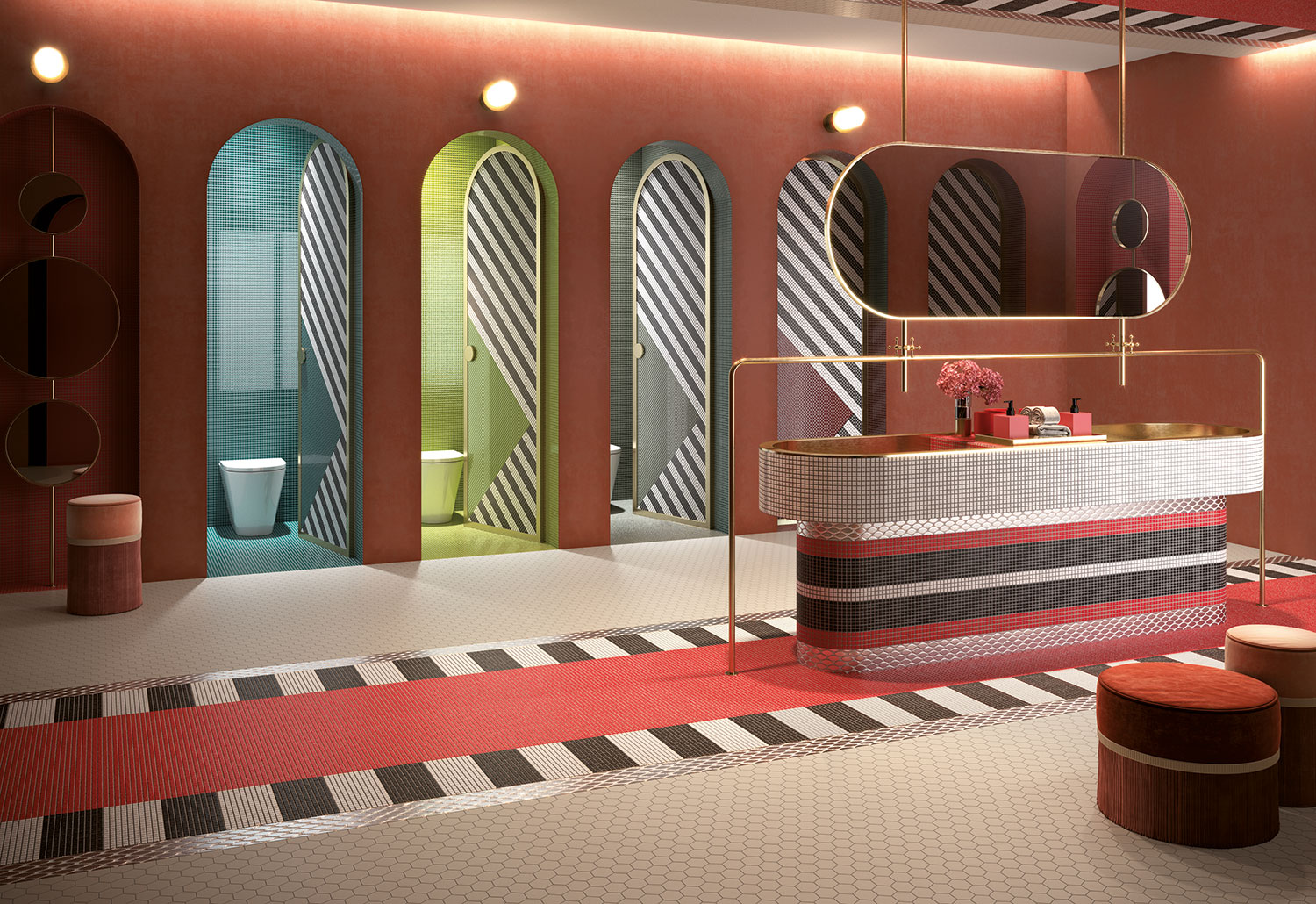 Malaysian Mosaics is a part of the Hap Seng Group and has been operational in Malaysia since 1964. The brand's tiles are suitable for the walls and floors of both private residences and public buildings.
All of the MML tiles are ISO-certified and are produced with strict quality controls. This is why their tiles have won accolades from around the world and embellished famous showrooms and public buildings in different countries.
The features of Malaysian Mosaics' tiles are:
Available in matt and glossy finishes
Wide range of colours and designs
Environmental friendly material
High durability and resistance against damage
Less water absorbent: more suitable for wet areas
MML styliser: software solution for better interior designing

Alpha Tiles is a trademark tile line which is manufactured by the well-known brand name, Yi-Lai Industry Berhad. The brand specialises in building, remodelling, and interior designing across different cities in Malaysia and Singapore.
Alpha Tiles are used in the building industry in Malaysia for a wide variety of projects. They are used to furnish residential apartments and industrial complexes. The brand continues to sell an extensive selection of premium tiles. These include ceramic, homogenous, and porcelain tiles.
Their tiles are perfect for your walls and floors because:
Their sizes range from 300mm x 300mm for the smaller tiles to 600mm x 600mm for the larger ones
Versatile and go with any architectural design
Three types of premium materials are ceramic, porcelain, and homogenous
Less water absorbent and more damage resistant
Chemical resistance to acids and alkalis
Wide selection of themes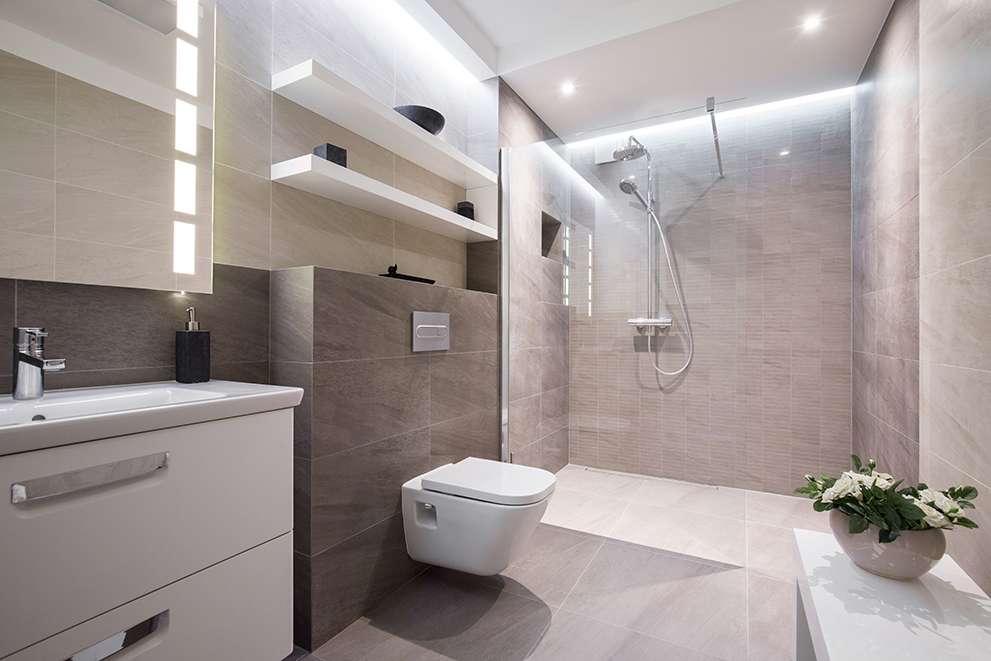 If you are searching for the perfect tiles for your floor, you must visit Floor Depot once. It is a leading provider of flooring solutions in Malaysia. Because of its popularity, the brand has managed to expand its business to Indonesia within a short period of 10 years.
In addition to porcelain tiles, it is a one-stop shop to get all your flooring accessories. Some features of their porcelain tiles that must be mentioned are:
Available in two types of finishing: glazed and unglazed
Suitable for all types of floors, from living rooms to kitchens and bathrooms
Less water absorbent: appropriate for moist places
Resistance to wear and tear
Colour consistency
Aesthetic designs
Fire resistant
Spill and stain resistant
Easy to maintain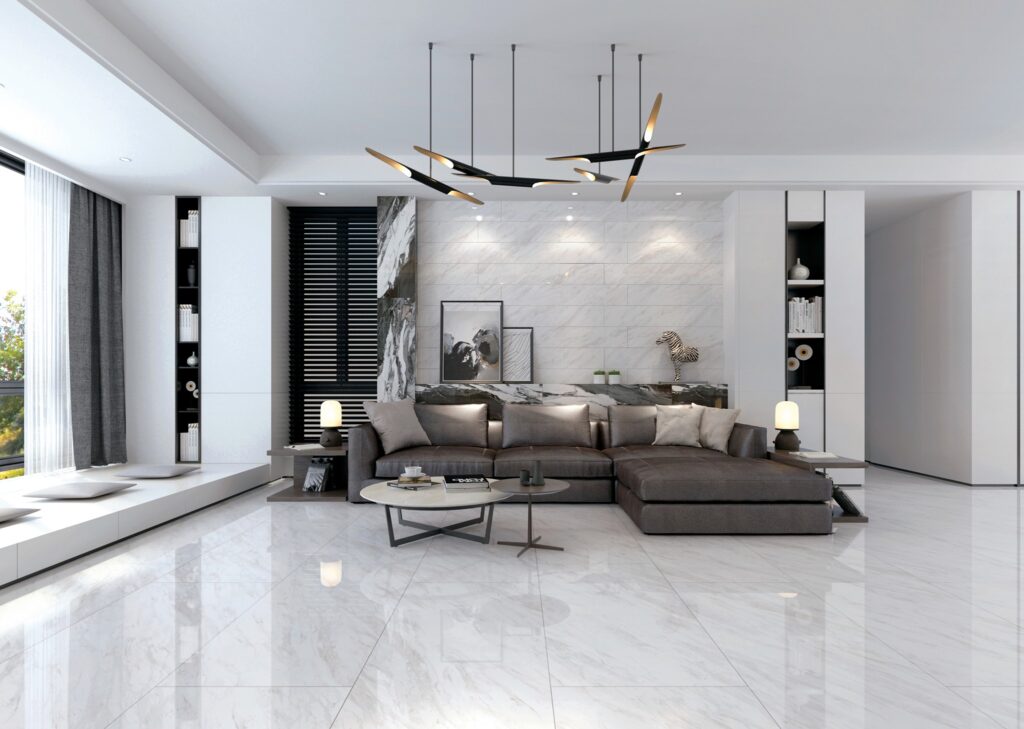 LEO Ceramiko is a highly qualified floor and wall tile manufacturing service in Malaysia. Over the years, the company has been able to completely satisfy all of its consumers. Although mostly focused on selling wall and floor tiles, LEO Ceramiko also offers some expert advice to its customers to aid them in their home furnishing experiences.
You can grab some of the latest and trendiest tile designs here at an affordable price. All of these designs are luxurious and made while keeping different cultures in mind.
The features which make their tiles worthwhile are:
Affordable
Certified as eco-friendly by the Malaysian government
Different collections of designs and colours in porcelain, ceramic, homogeneous and decor categories
Visual richness and durability
Full money back guarantee in case even a single tile is chipped or broken

Deluxe Home Centre is a place to get your favourite wall and floor tiles from different brands in Malaysia. It sells tiles from some popular brands like White Horse, Nitro Granite, Guocera, Malaysian Mosaics, Alpha Tiles, etc.
Since its tiles are sold by different brands, you have endless options for furnishing your home here. Deluxe Home Centre has:
Tiles from popular brands in Malaysia
All sorts of materials, colours, designs and textures are available here
A one-stop shop for all your tiling needs
Wrapping Up
The above 10 are our favourite tile brands in Malaysia. We've picked these after carefully visiting numerous tiling experts across the country. All of these have a large collection of versatile and durable tiles for residential and commercial spaces. So, if you are looking for the best tile brands in Malaysia for your walls and flooring, do check out these.