Do you remember when you were a kid and would draw houses with a triangular roof and square walls? The HHH House by Simple Projects Architecture was inspired by this and created a home that will bring all your childhood memories to life.
Exterior Area: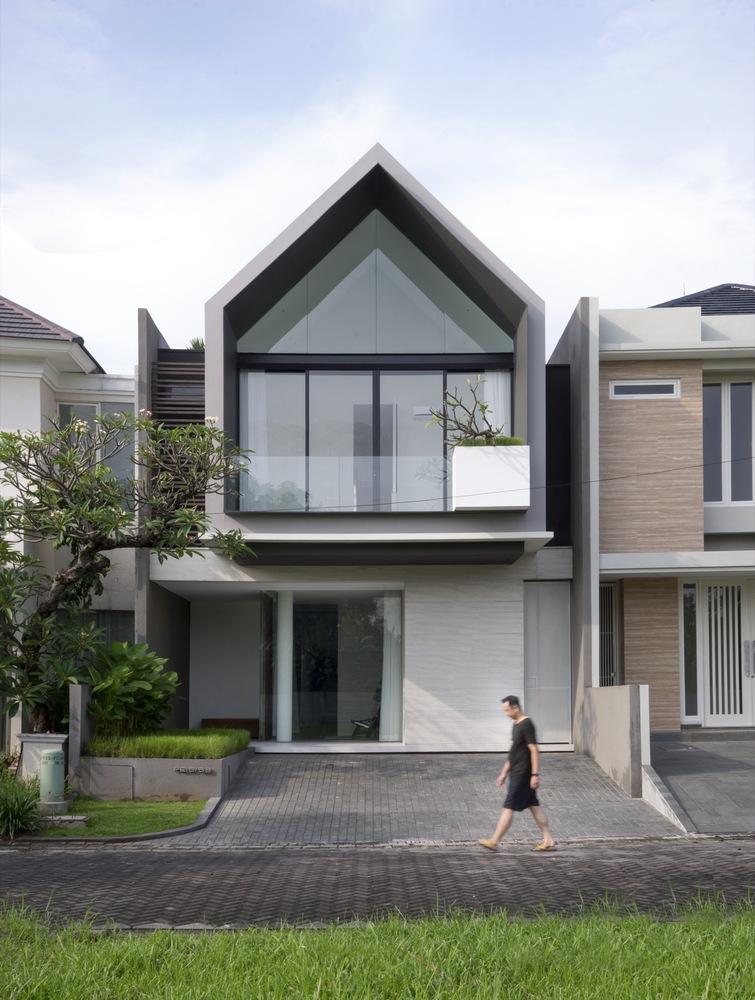 Interior Area: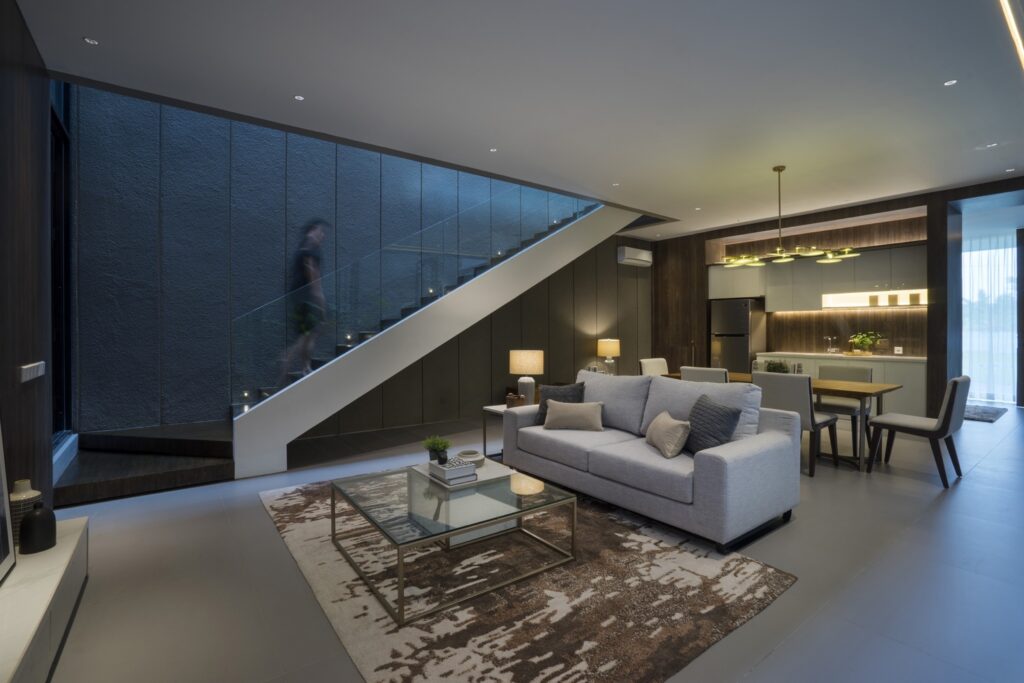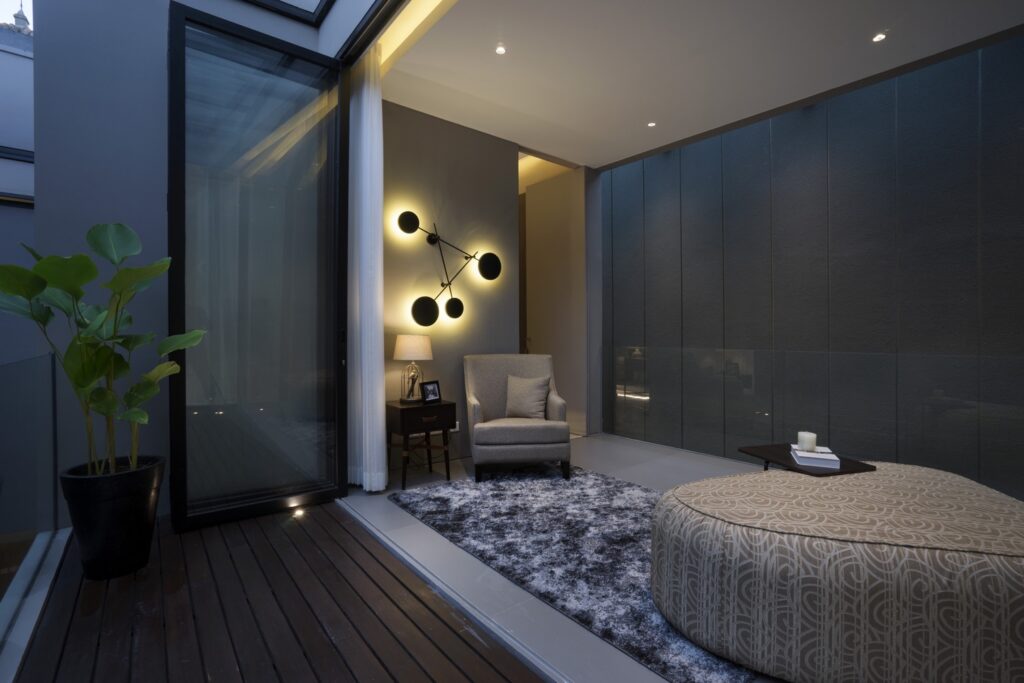 The three H in the name stands for Hale, Heed and Homey, which describes the house perfectly. Although there is limited space, they strive for maximum comfort with the budget set by the owners. The public areas such as the living room and dining area are open plan and are the heart of the house that provides a unique walkthrough experience throughout the residence.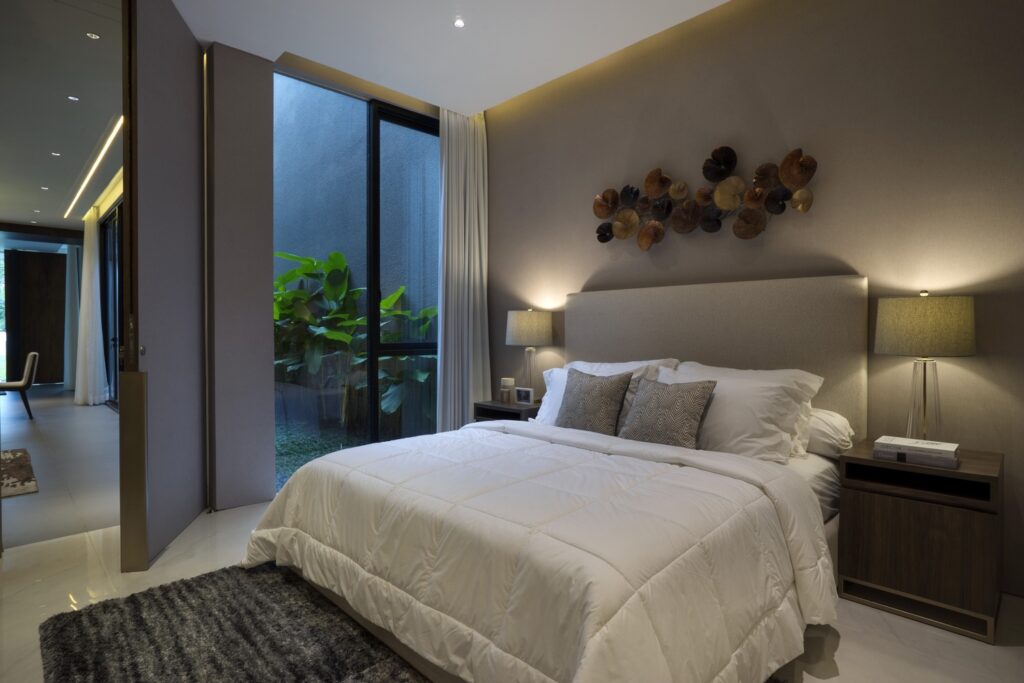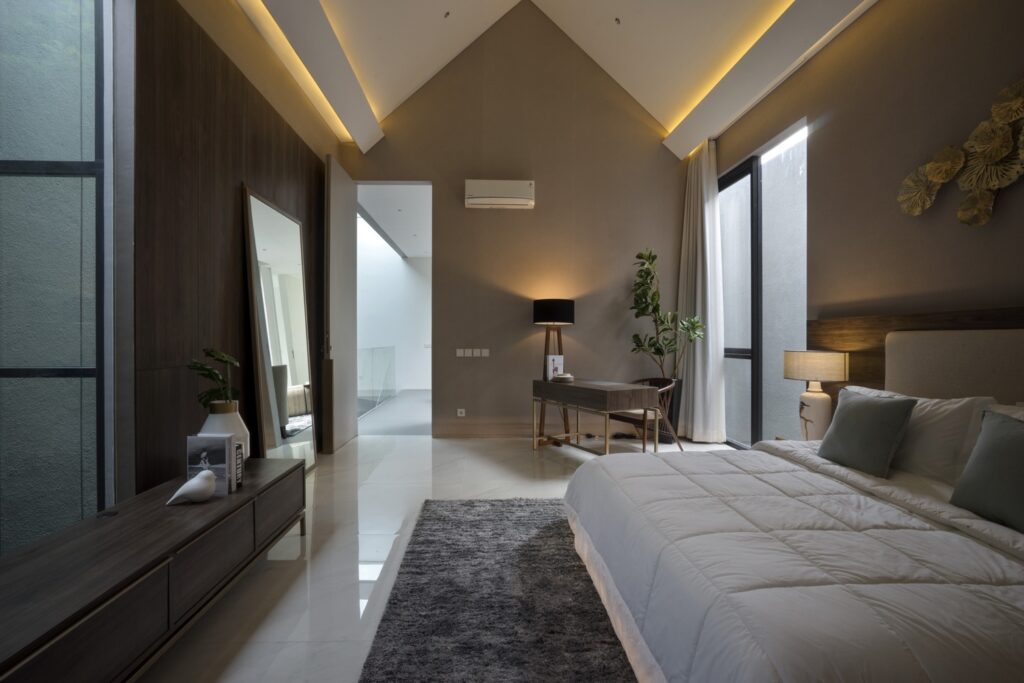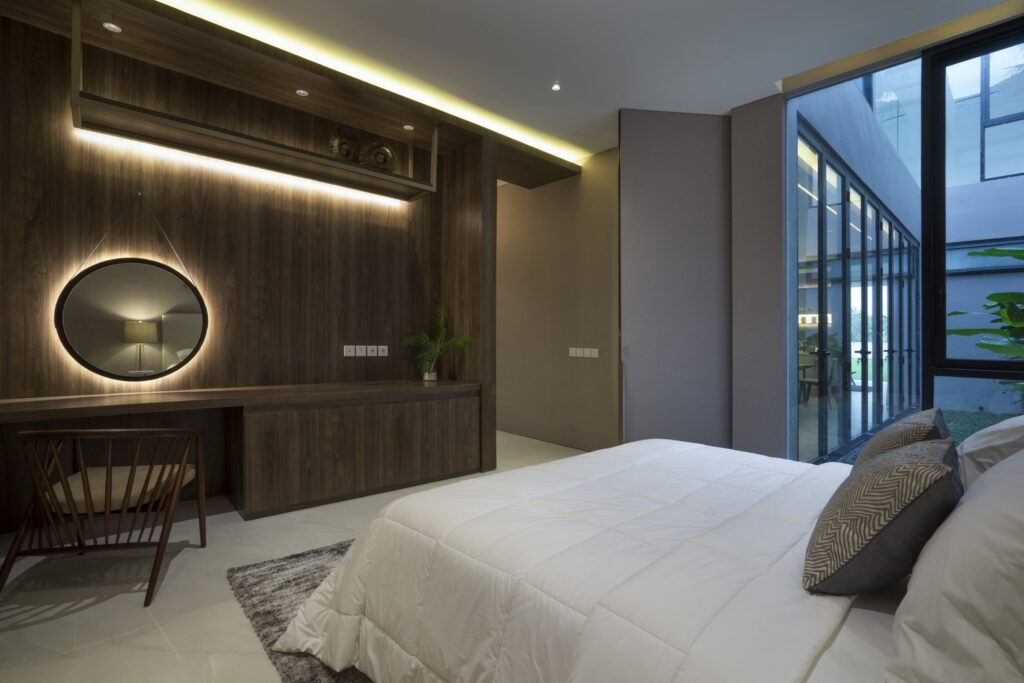 The architects want to create an intimate tropical modern space experience using the materials and colours such as grey and white in the house. Sufficient ventilation and airflow are essential in a home while natural daylight streaming makes it look homier too. There are several openings at the sides of the building to ensure this that these are sufficient.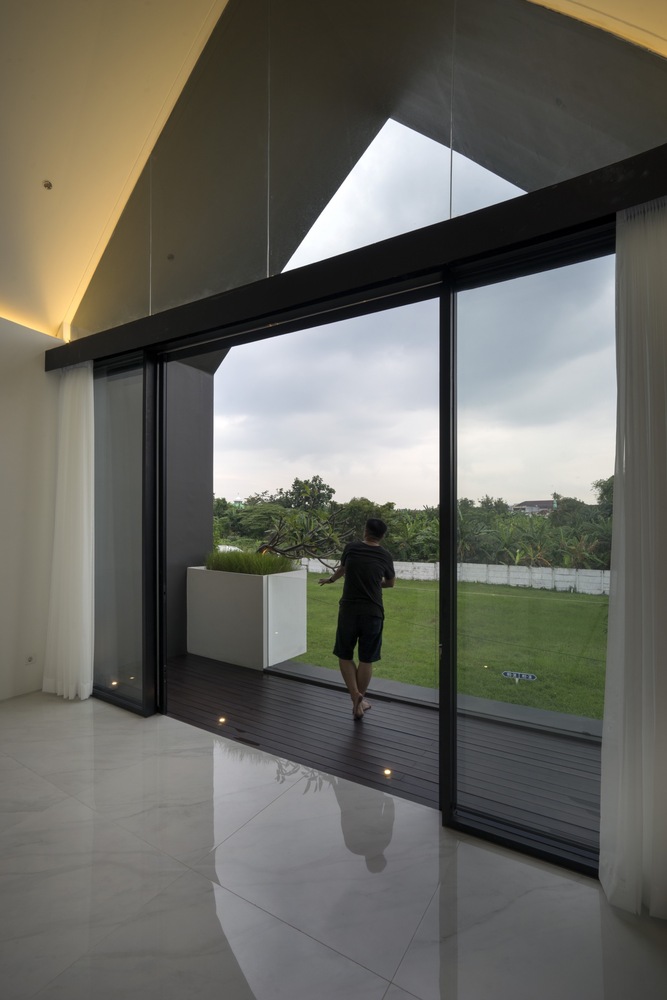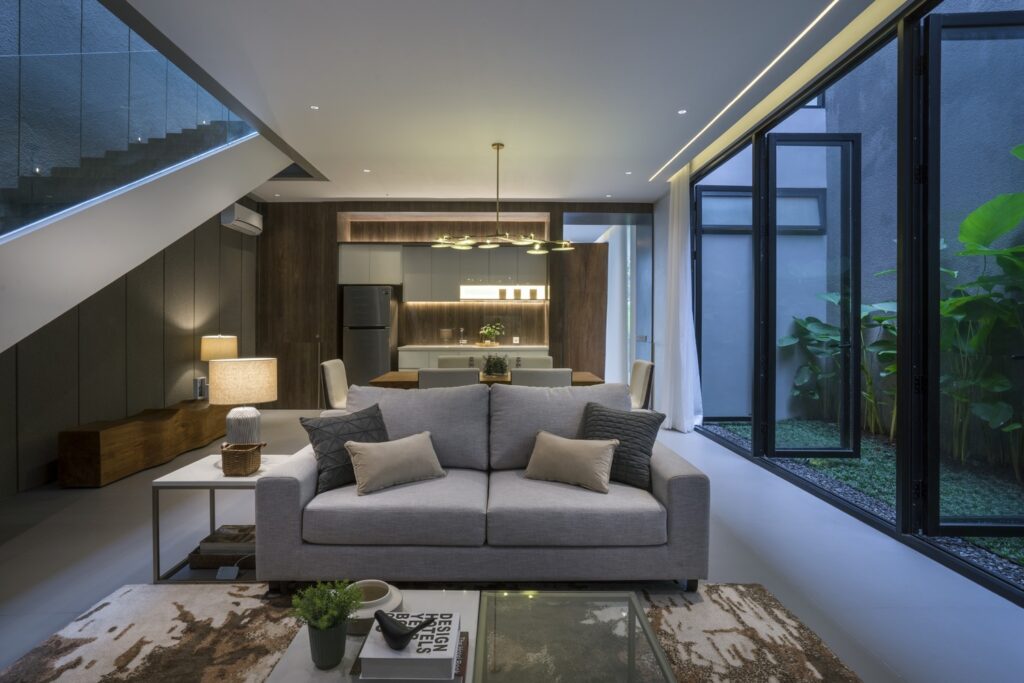 'HHH' House has an inner courtyard that adds elegance to the home along with a dry garden; that is placed near the main staircase. The rooms in the house have floor-to-ceiling windows and openings; to fully allow the daylight to enter the home and keep it bright and airy since the walls are dark. Planters and pots are dotted around the house to provide a breath of fresh air as well.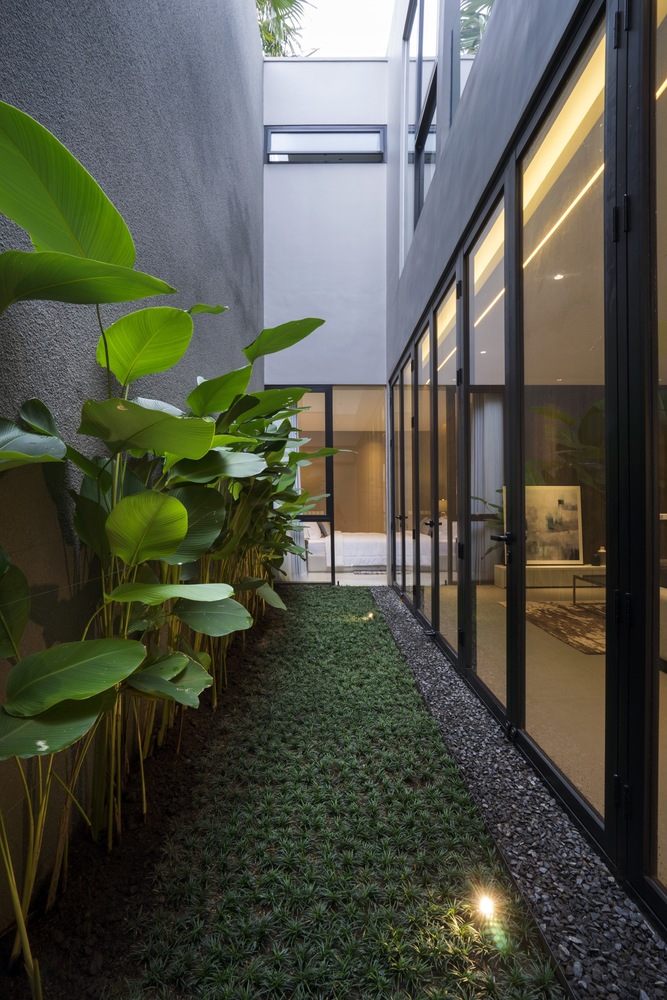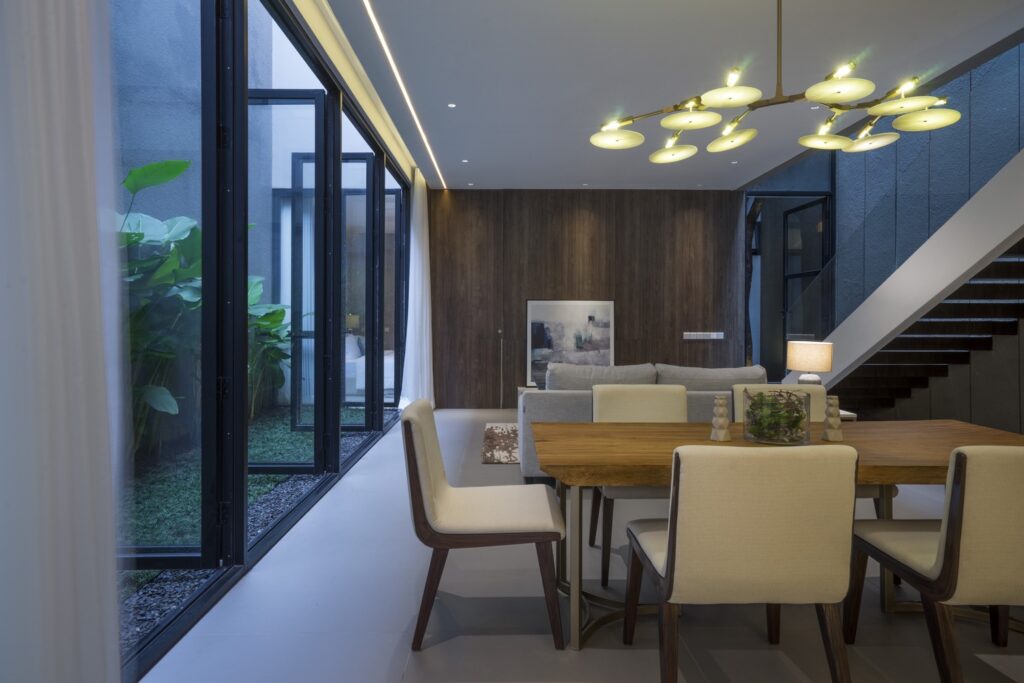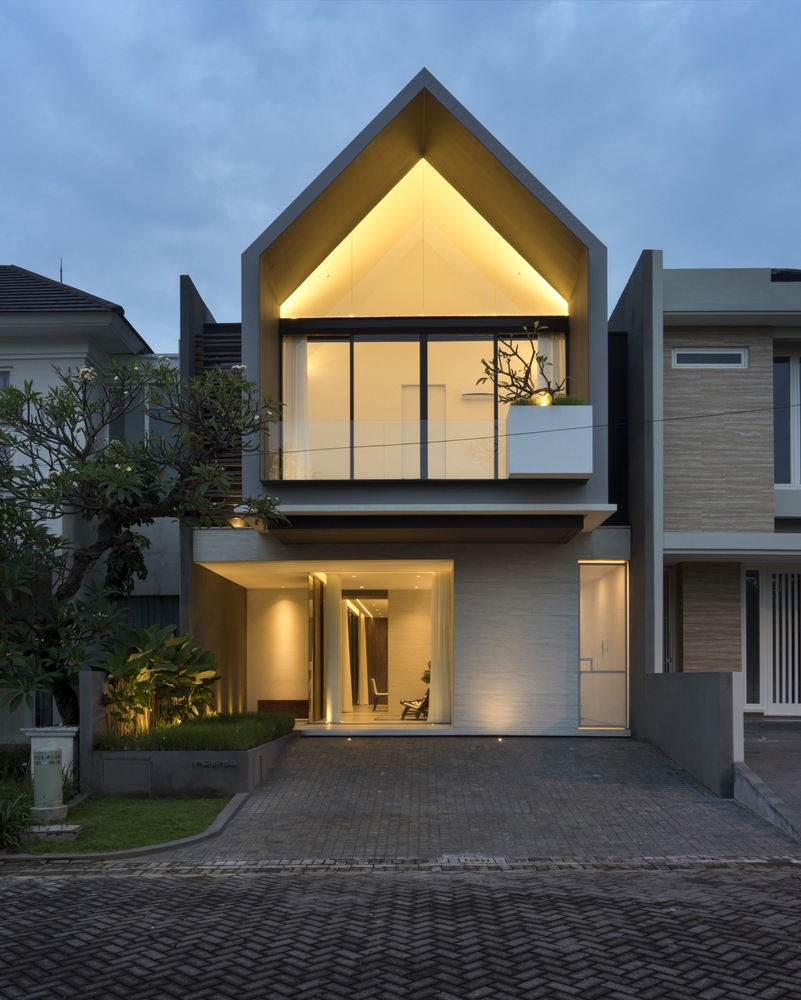 This cute house may have an unassuming appearance on the outside but once you enter, you will be surprised by the creativity of the architects. They played around with different colours and materials for a more luxurious feel. Classy accents such as gold elements, granite and walnut veneers make it look more opulent.
All images are taken from Simple Projects Architecture unless otherwise stated.
Interested for more amazing house designs? Check out our collection of house design articles now.