Suburban neighbourhoods tend to be a close-knitted community thanks to their close proximity. Usually, they'll have terrace houses that are connected to each other, making privacy an important factor when designing your home. DG House by KARA Architecture is located in Gading Serpong, Indonesia and shares a wall with other houses situated next to each other.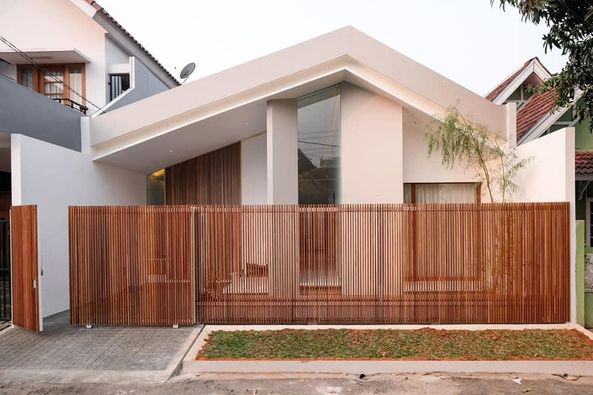 Layout: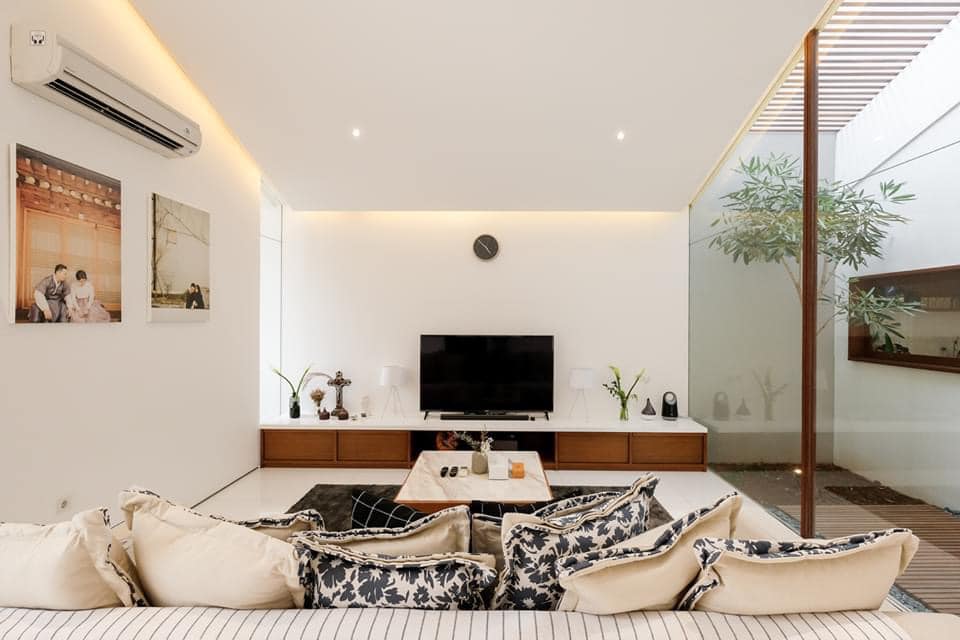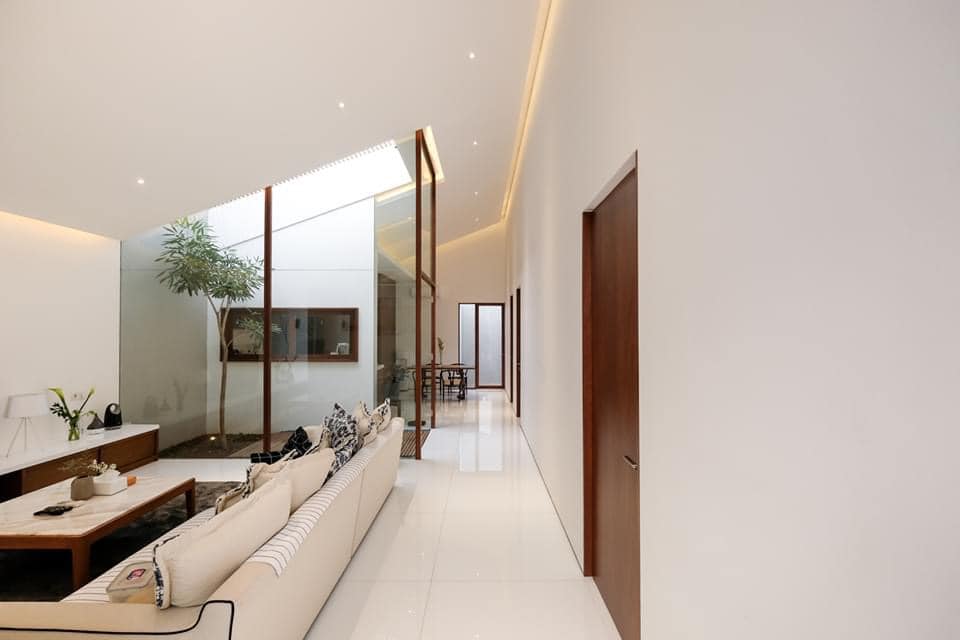 High walls and wooden gates ensure that there is adequate privacy. The size of the property is rather small but the design team wanted to ensure that there was enough natural lighting and ventilation to brighten up the home. Hence, they decided to create lightwells to facilitate this concept.
There's the main lightwell that separates the living room from the dining room. Inside this lightwell, a mini courtyard complete with a flourishing tree is planted. Glass partitions at the lightwell opens up the space and enable the light to flow through.
Interior Area: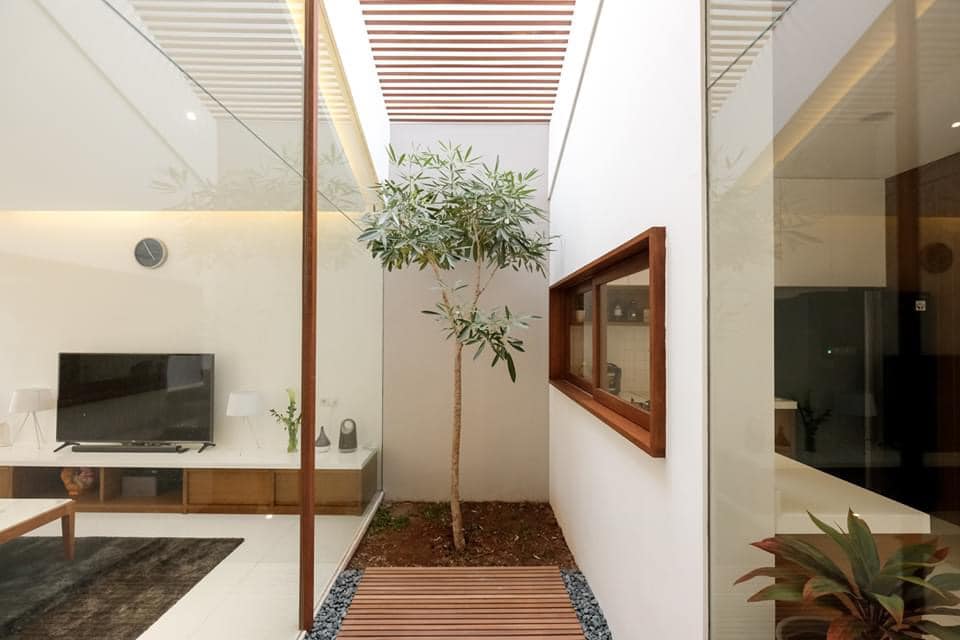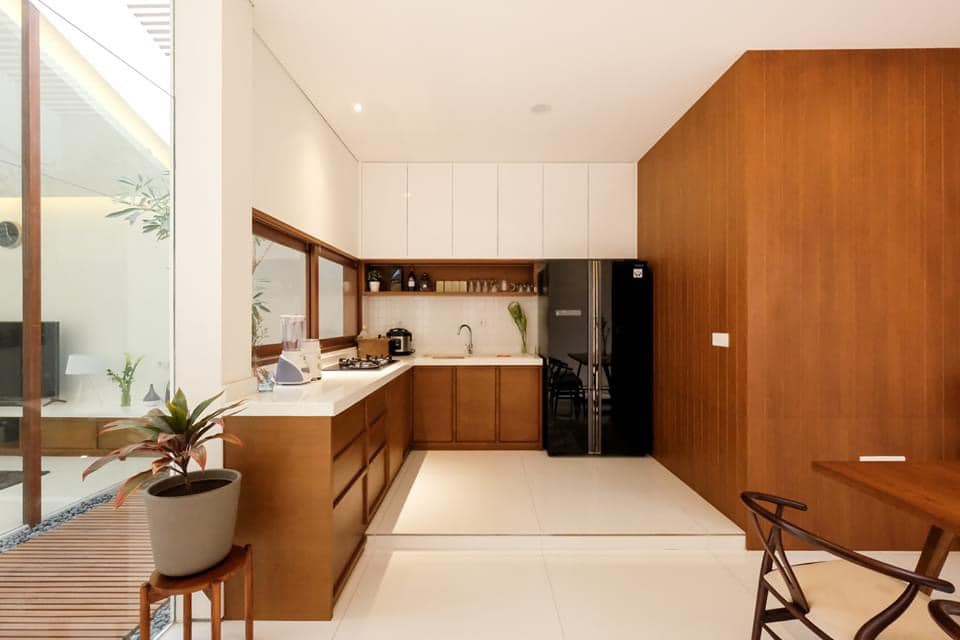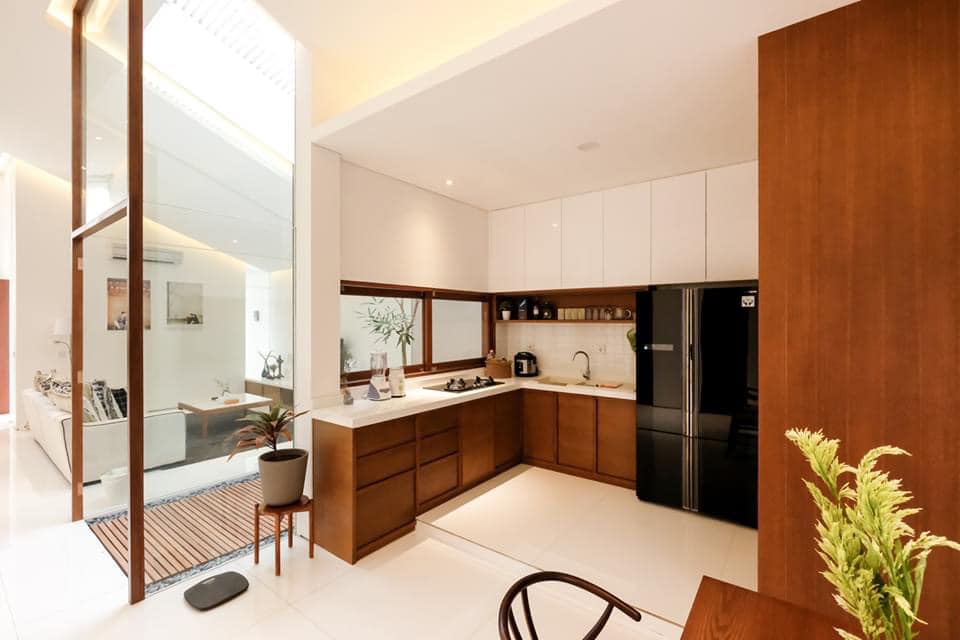 The bathrooms also have small lightwells that allow each room to look airy and spacious. In addition, the architects had to make sure that they fully utilise the space in the house so that none of it is wasted.
The decision to add the various lightwells was influenced by the owner, who wanted open spaces so that the house would not feel cramped.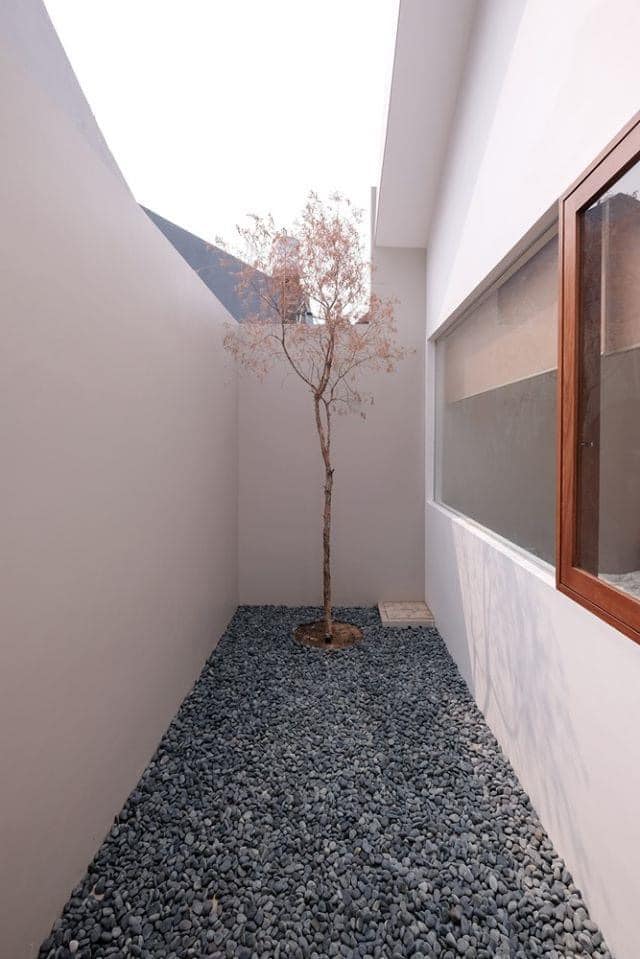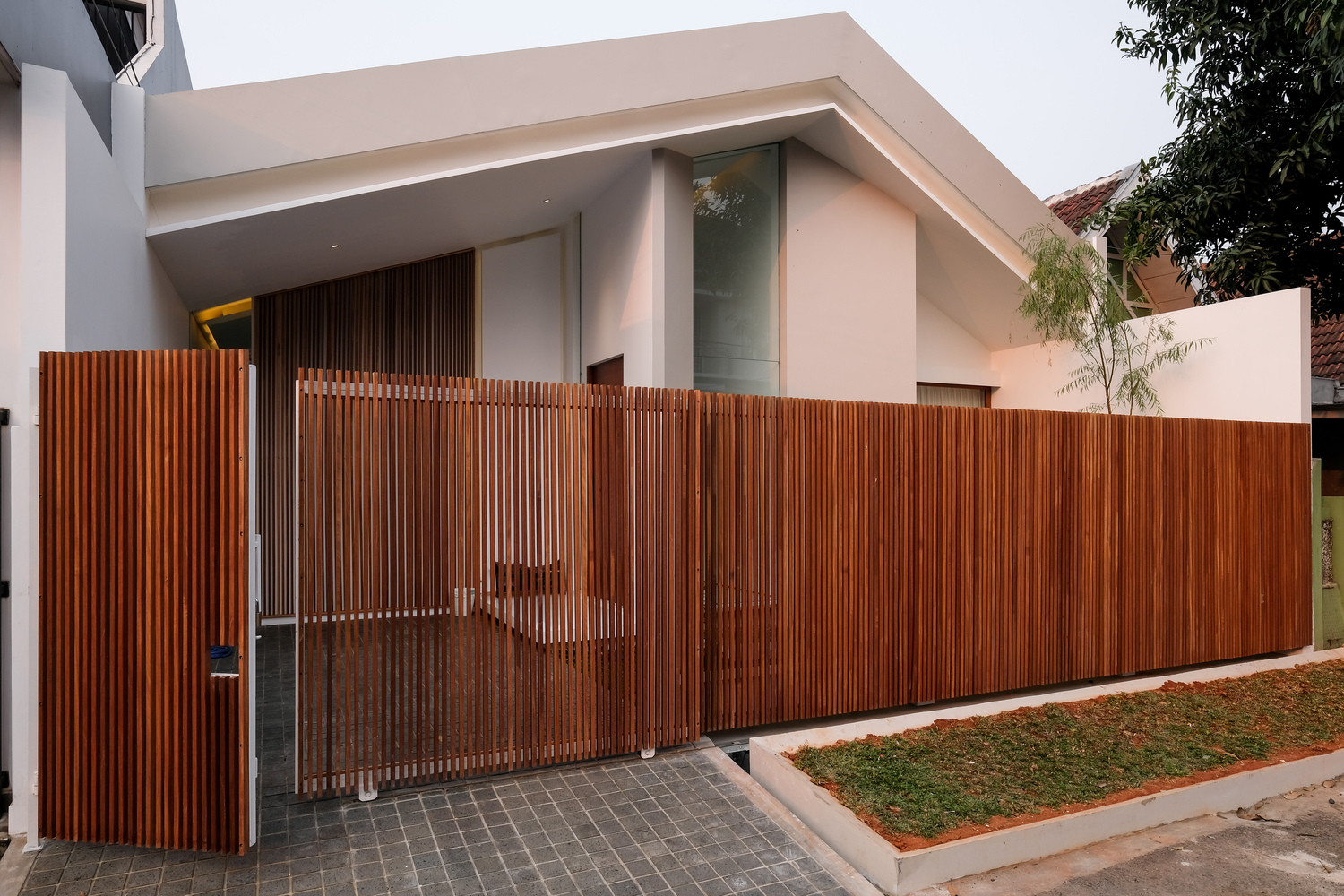 The roof of the house influences the shape of the ceiling inside the home and even though it's slanted, it doesn't look out of place. The decor of the house is minimalistic yet warm with lots of wooden features and plants for a tropical feel. The materials chosen for the interior were selected to complement the heat and humidity of the Indonesian climate, keeping the house cool and bright.
.