If you have ever been to Vietnam, especially in the more remote residential areas; you will find that the houses there are usually narrower and longer. This is one of their special characteristics; but don't be fooled into thinking that they are cramped. In fact, the Bo House by So I Studio Architecture stands out from its neighbours due to its towering structure and modern facade.
Exterior Area:
(Bo House by So I Studio Architecture)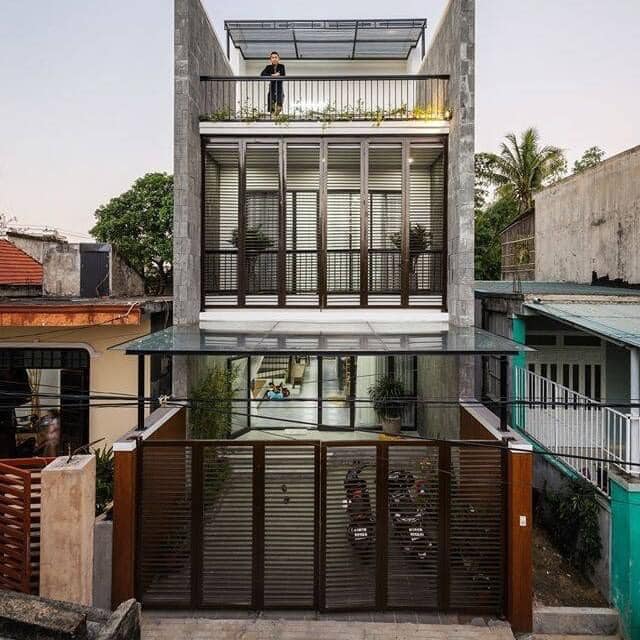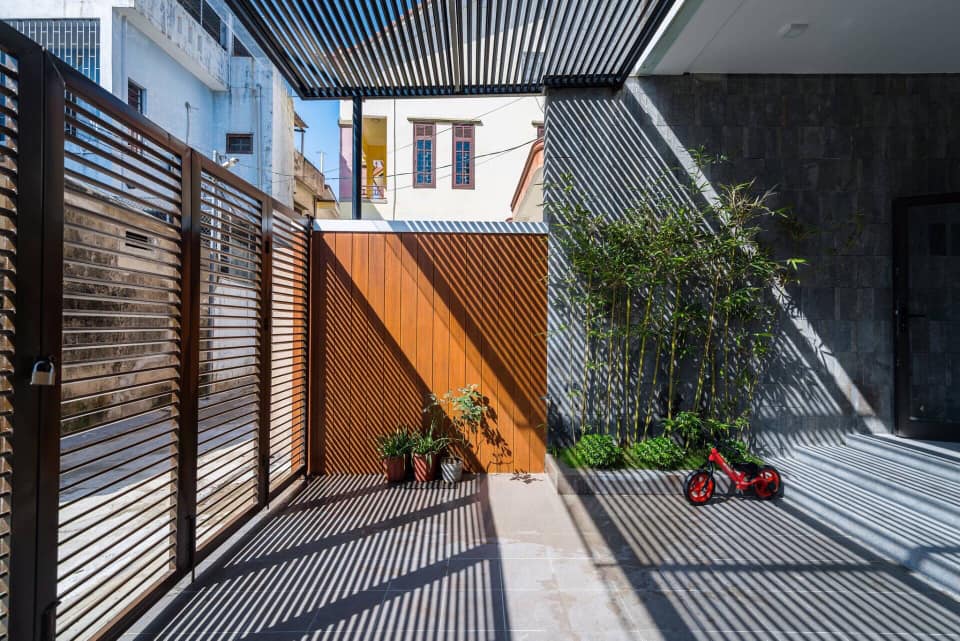 At the porch, you can see that it is sheltered from the elements with a glass roof and wooden slats that create dynamic movement with the sunlight. The porch is made up out concrete and exposed brick for a modern industrial look; and softened up with the addition of green plants. The master bedroom's balcony faces the main street and is shielded from the elements by wooden slats too; that allows great views while adding a layer of privacy. Above, a tiny rooftop garden and relaxing area are created so the inhabitants can hang out there when needed.
Interior Area: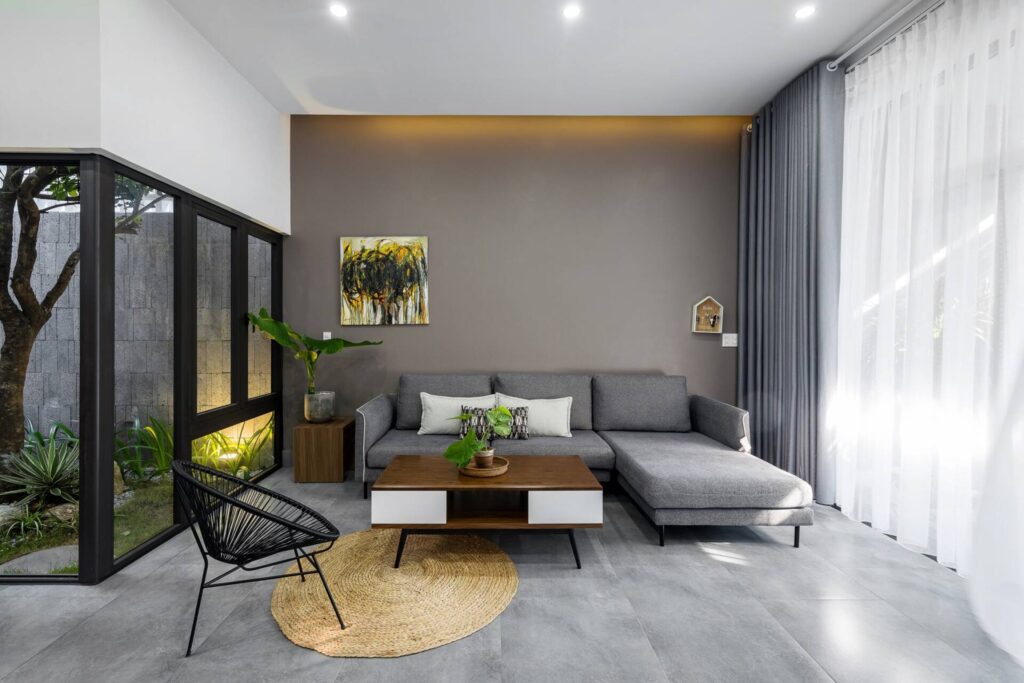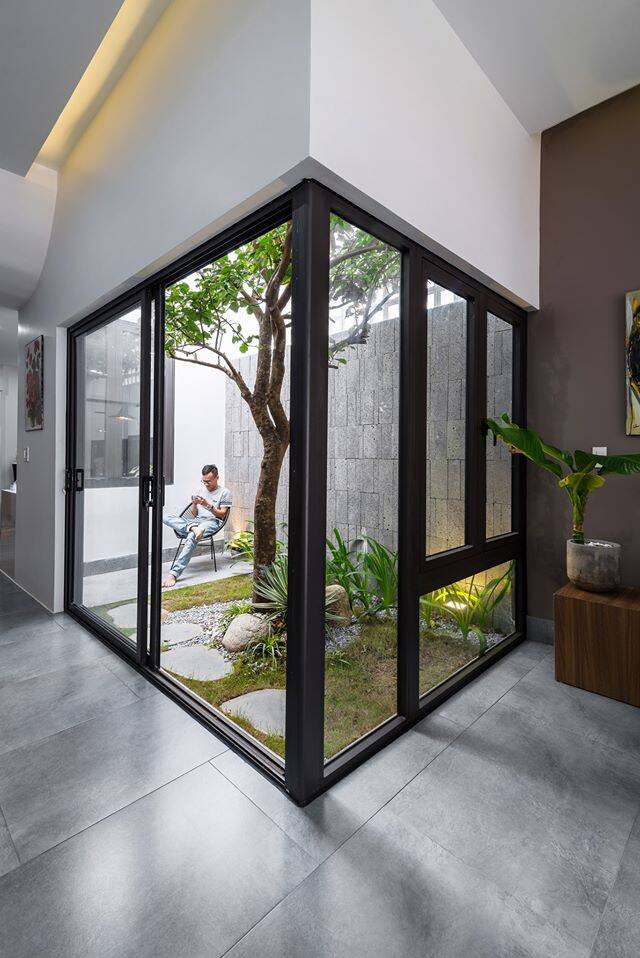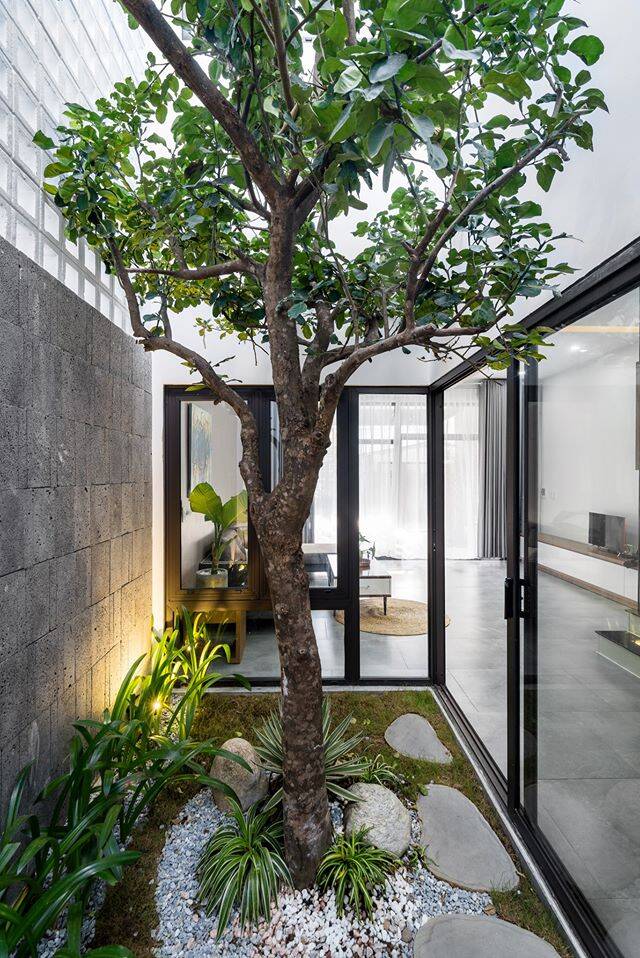 The front door of the house is made up of inviting glass doors and a layer of heavy curtains that protect the residents from prying eyes. It also functions as windows to the living room and allows natural light to stream inside. Inside the house, the living room faces the front doors; and right in the middle of the ground floor, there is an open-air area that is carved out to allow light and air in. There's a mini garden inside complete with a towering tree that reaches high up and some chairs for you to chill.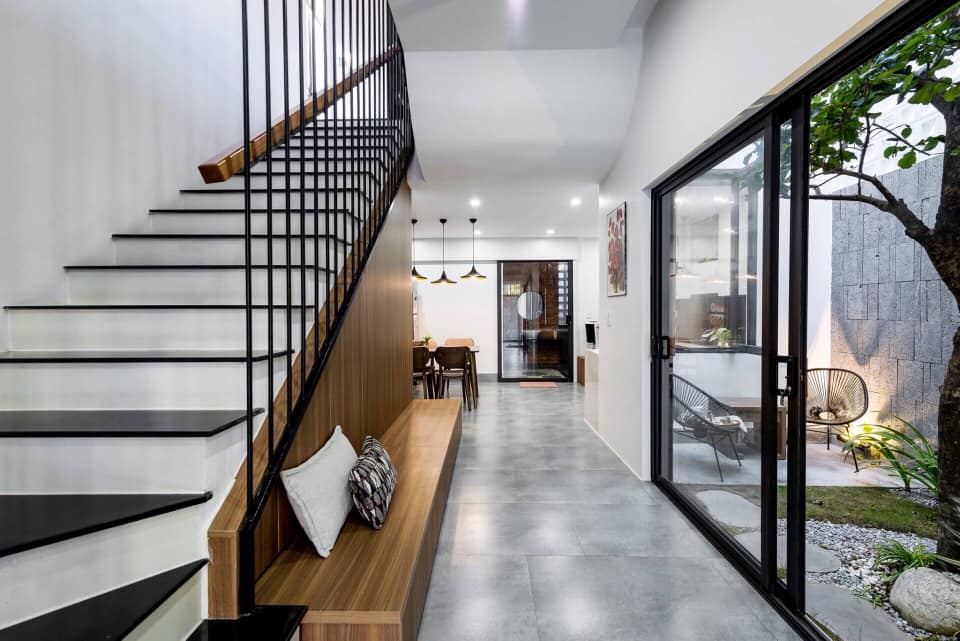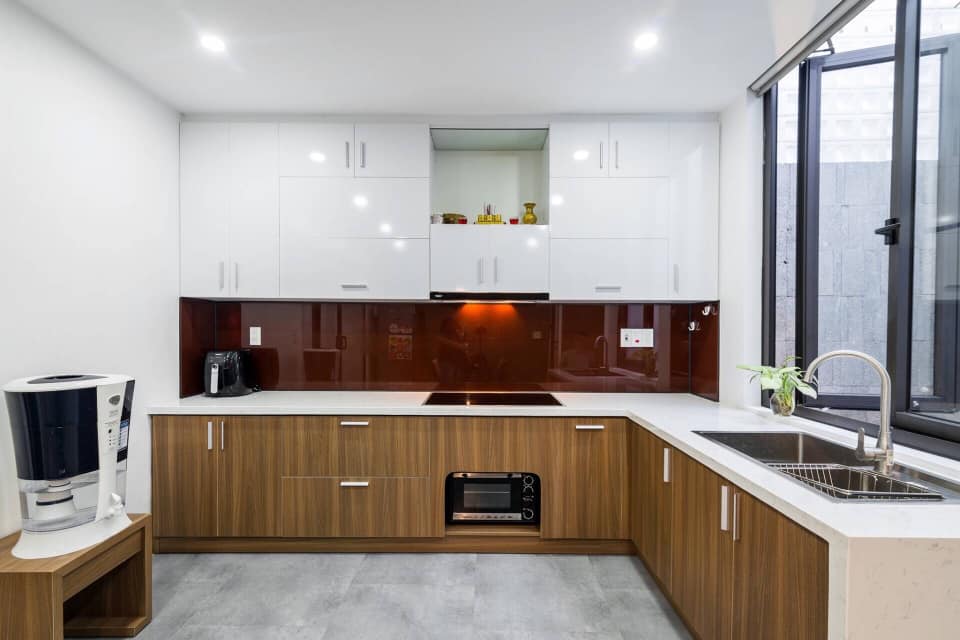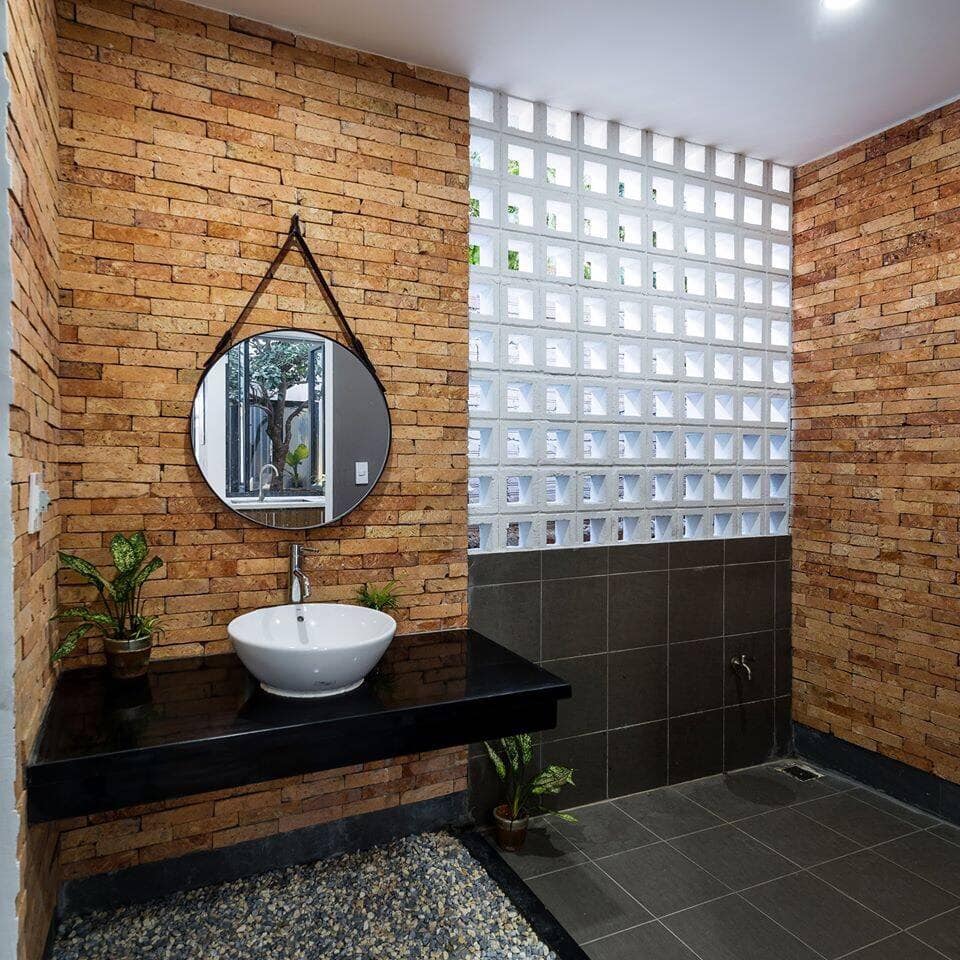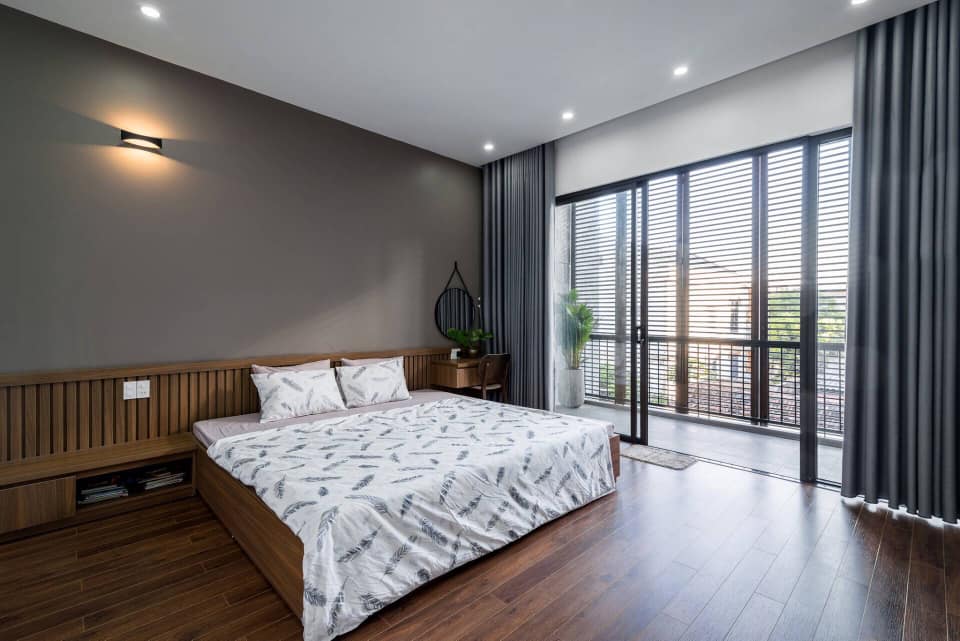 The kitchen, dining area and bathroom are located at the back where the residents can cook up a storm. Before you head upstairs; take a rest at the wooden bench located right next to the stairs to catch your breath. Above, the bedrooms are sparsely; but warmly decorated with lots of wooden furniture and fittings. To head to the garden rooftop, just continue straight up. Overall, the house uses a white and wooden palette with pops of colour thrown in to create a warm and cosy home.
All images taken from So I Studio Architecture unless otherwise stated.
Interested for more amazing house designs? Check out our collection of house design articles now.