Located in the heart of Kuala Lumpur, Malaysia, lies End Lot House by Eleena Jamil Architect which stood proudly among the rest. Initially the house was built in the 1980s with low ceilings and floors, but was transformed into a vibrant, private house after intensive remodelling works. The aim is to accommodate a small family and visiting guests while providing them a home that is cosy, private and surrounded by natural elements.
Project: End Lot House 
Architect: Eleena Jamil Architect
Location:  Kuala Lumpur, Malaysia
Exterior Area: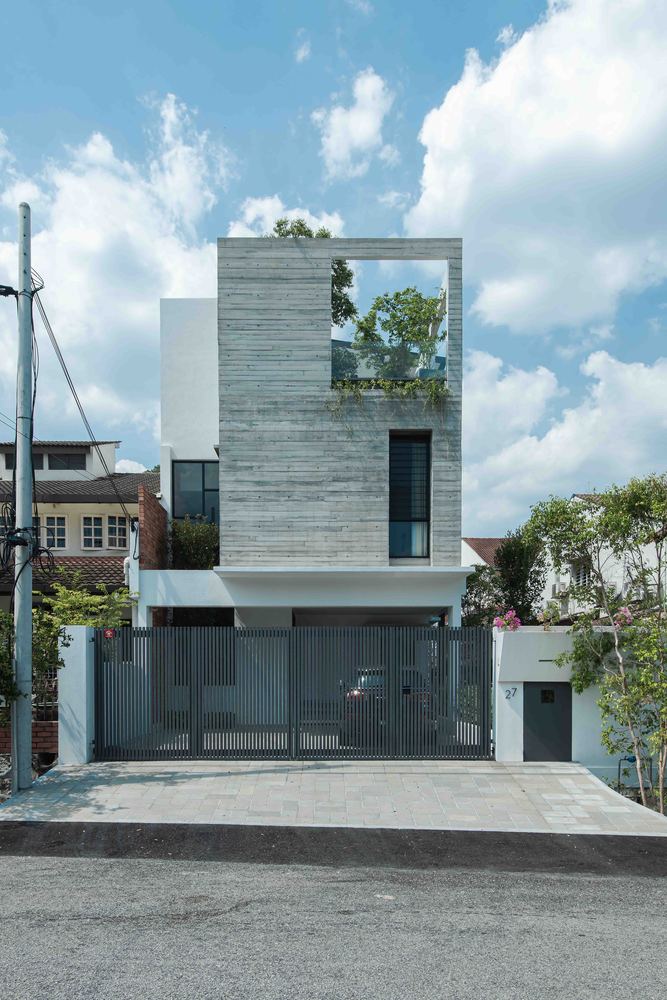 First look at the exterior area and there is a large rectangular opening on top of the house. Peeking inside, plants and greeneries can be seen thriving at the rooftop.  Here, the owners can do their own gardening with abundance of natural sunlight while admiring the beautiful skyline of Kuala Lumpur city.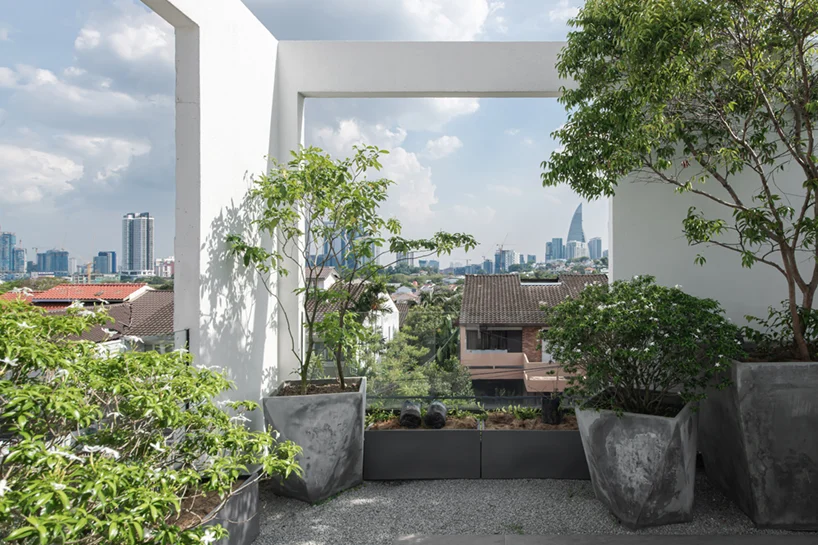 Interior Area: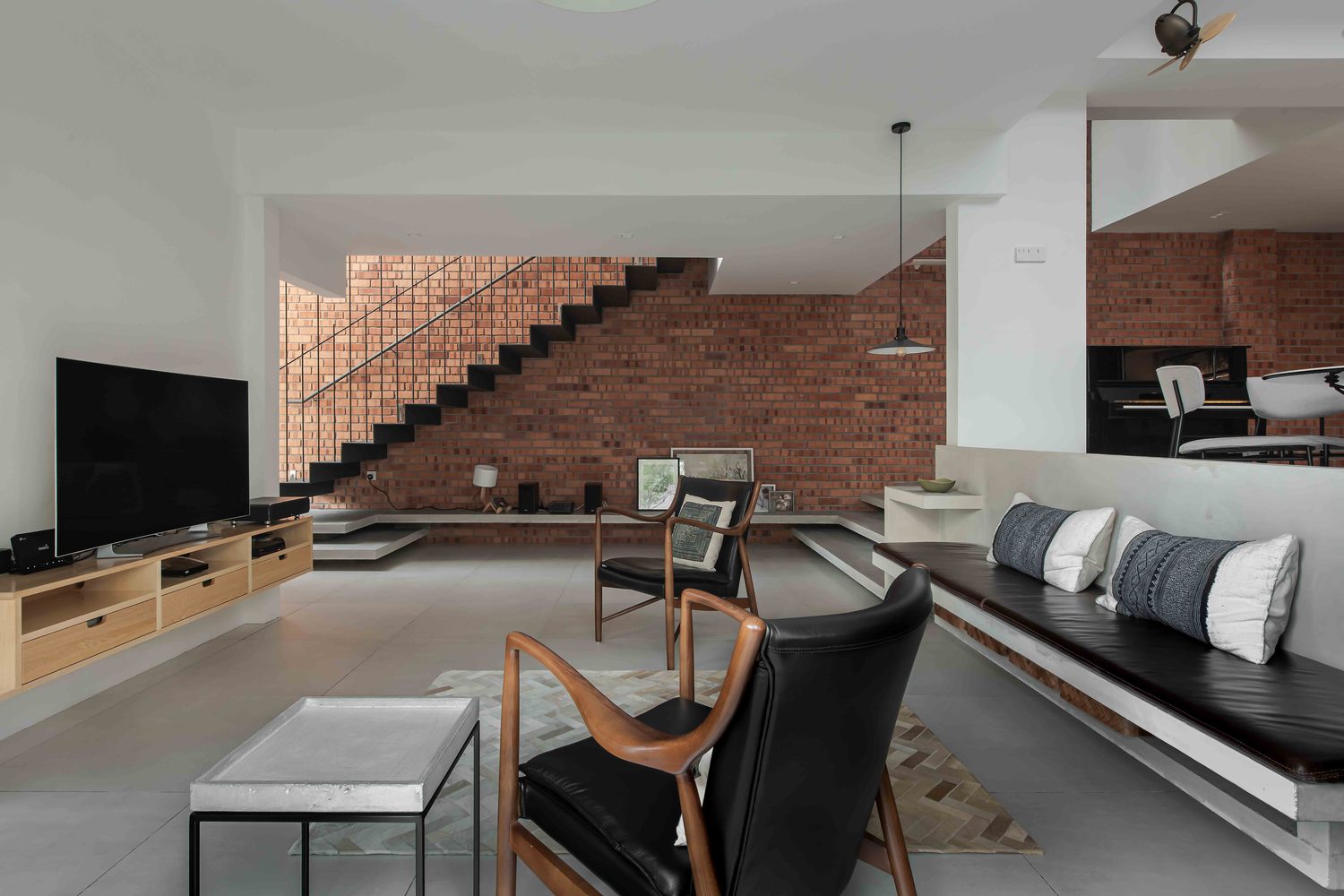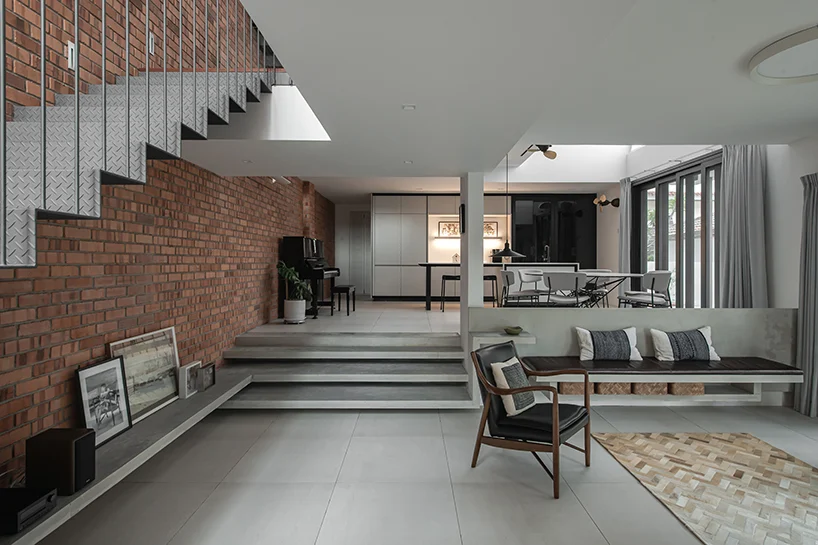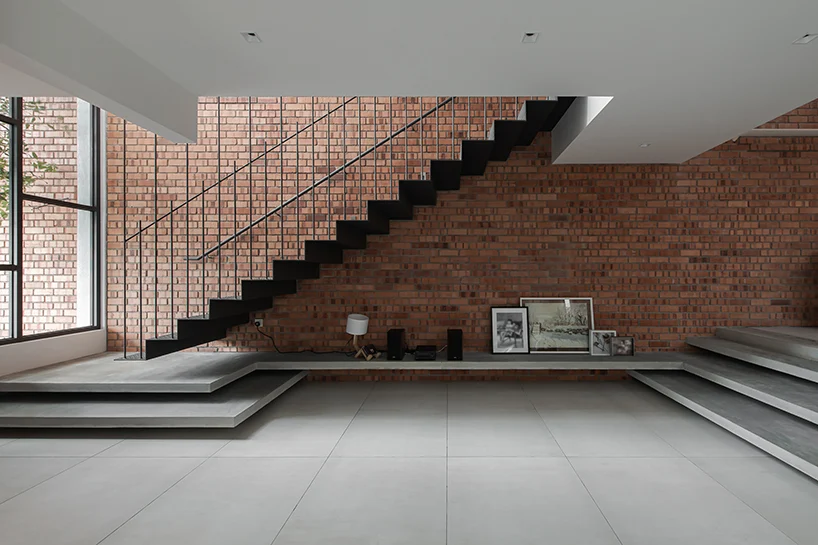 Modern industrial style can be found from the interiors of the house. Exposed bricks, steels and concrete element play major roles in creating this raw and smooth outlook. Concrete floating stairs are seen everywhere, dividing the different rooms within the house.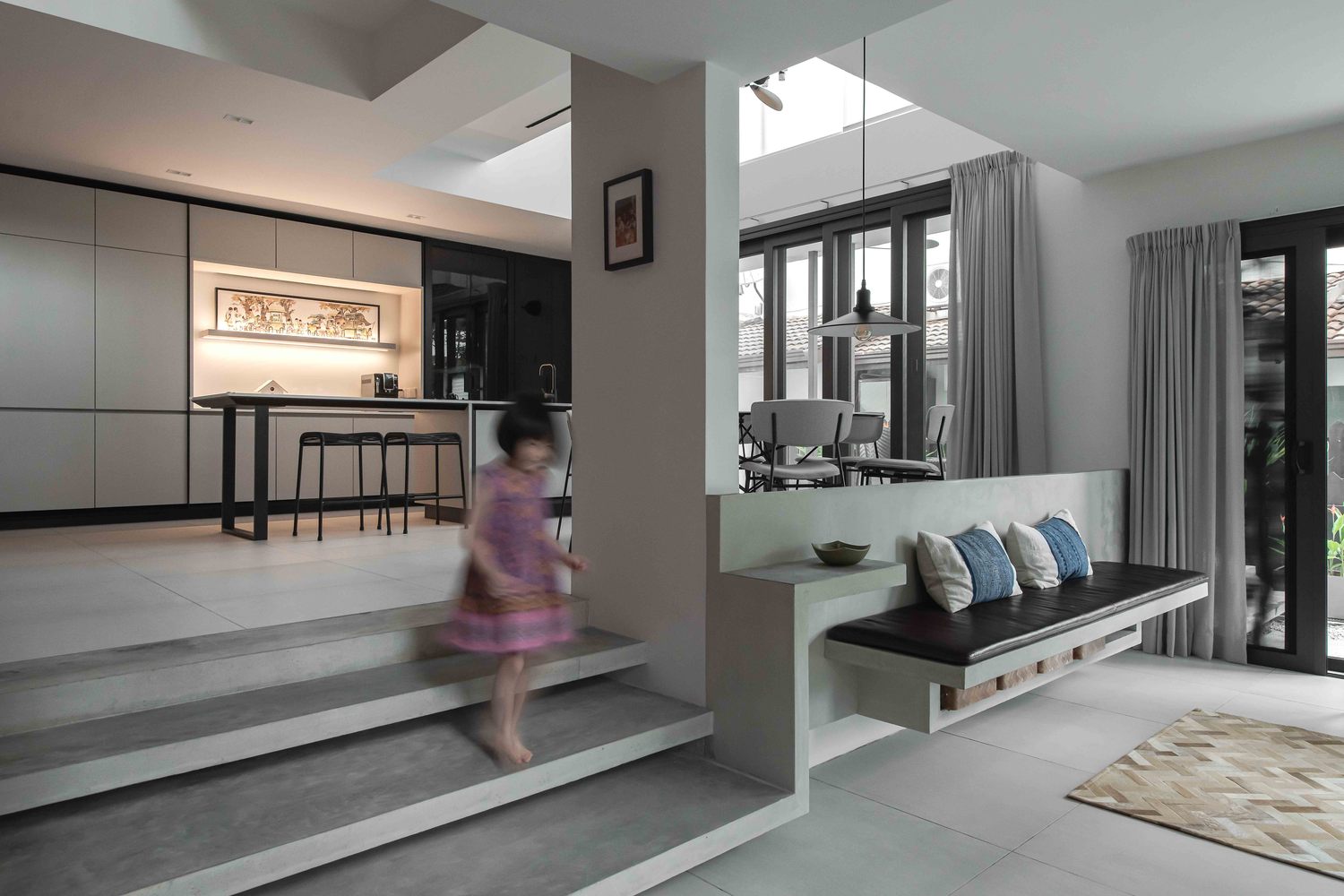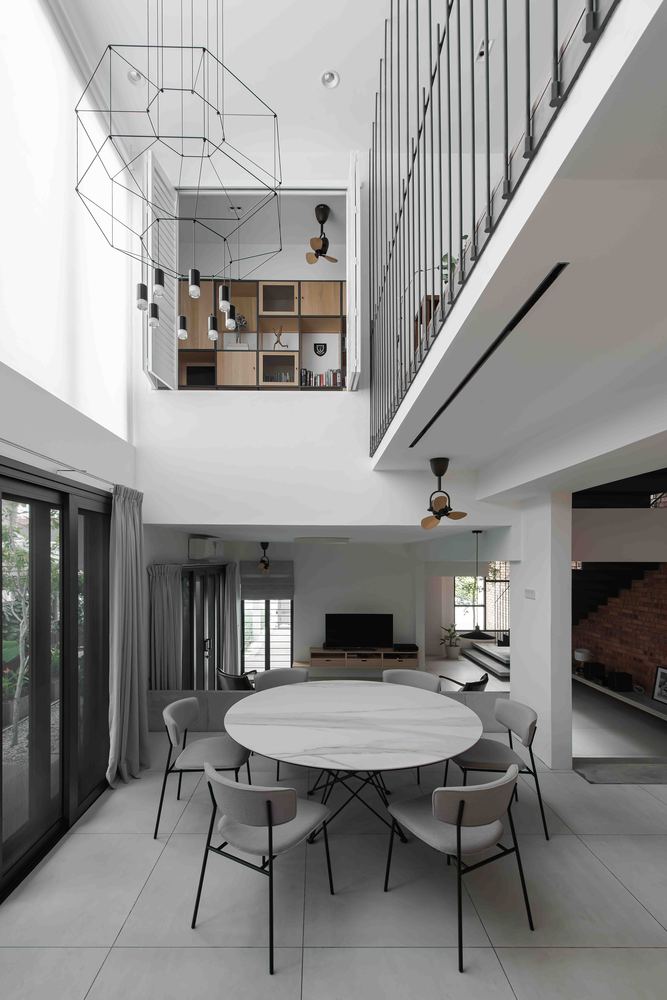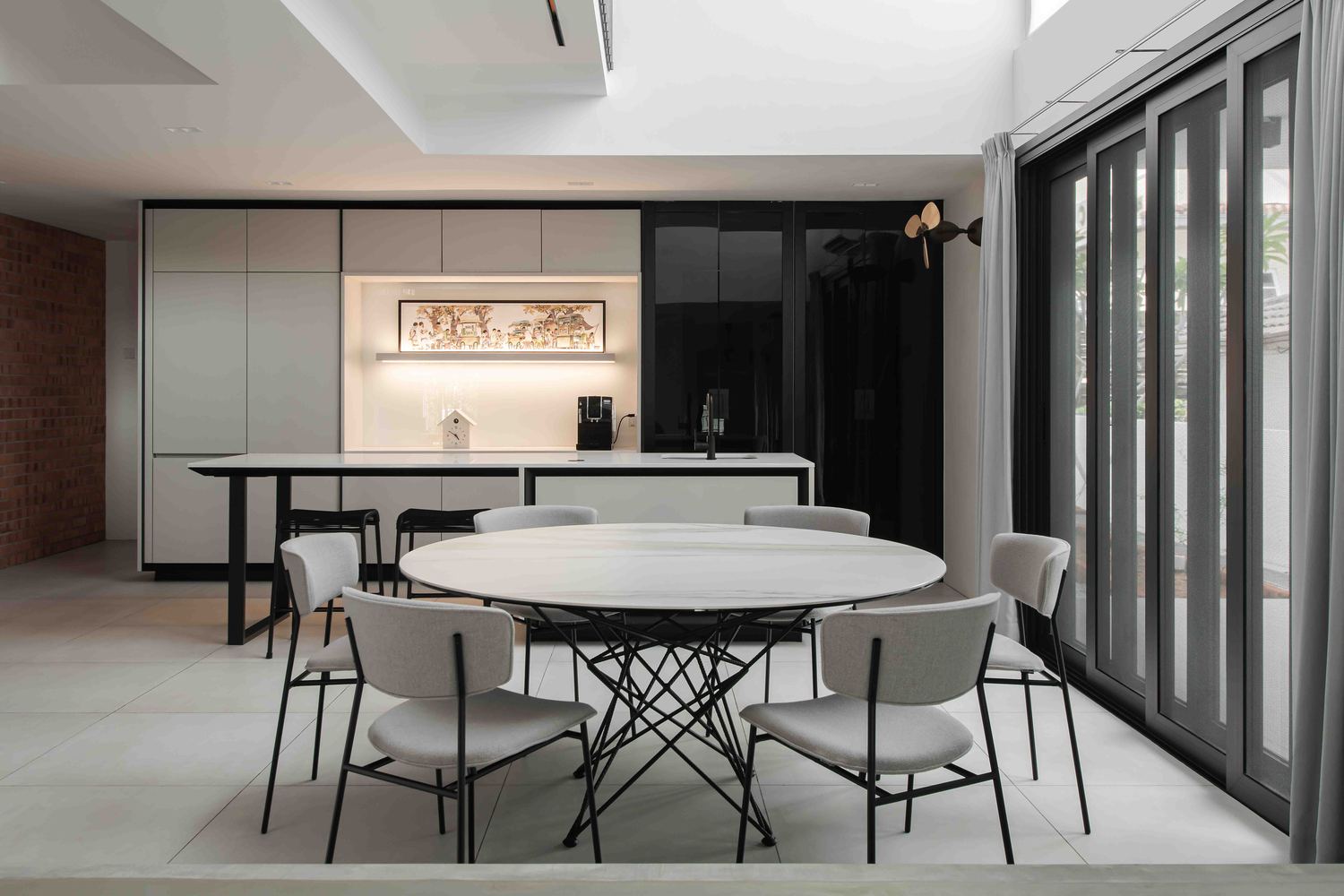 The sleek design of the steel stairs is also the focal point in the house. Steel rod bars can be seen prodding through beside, which also serves as a reliable handrail for the children to hold on to.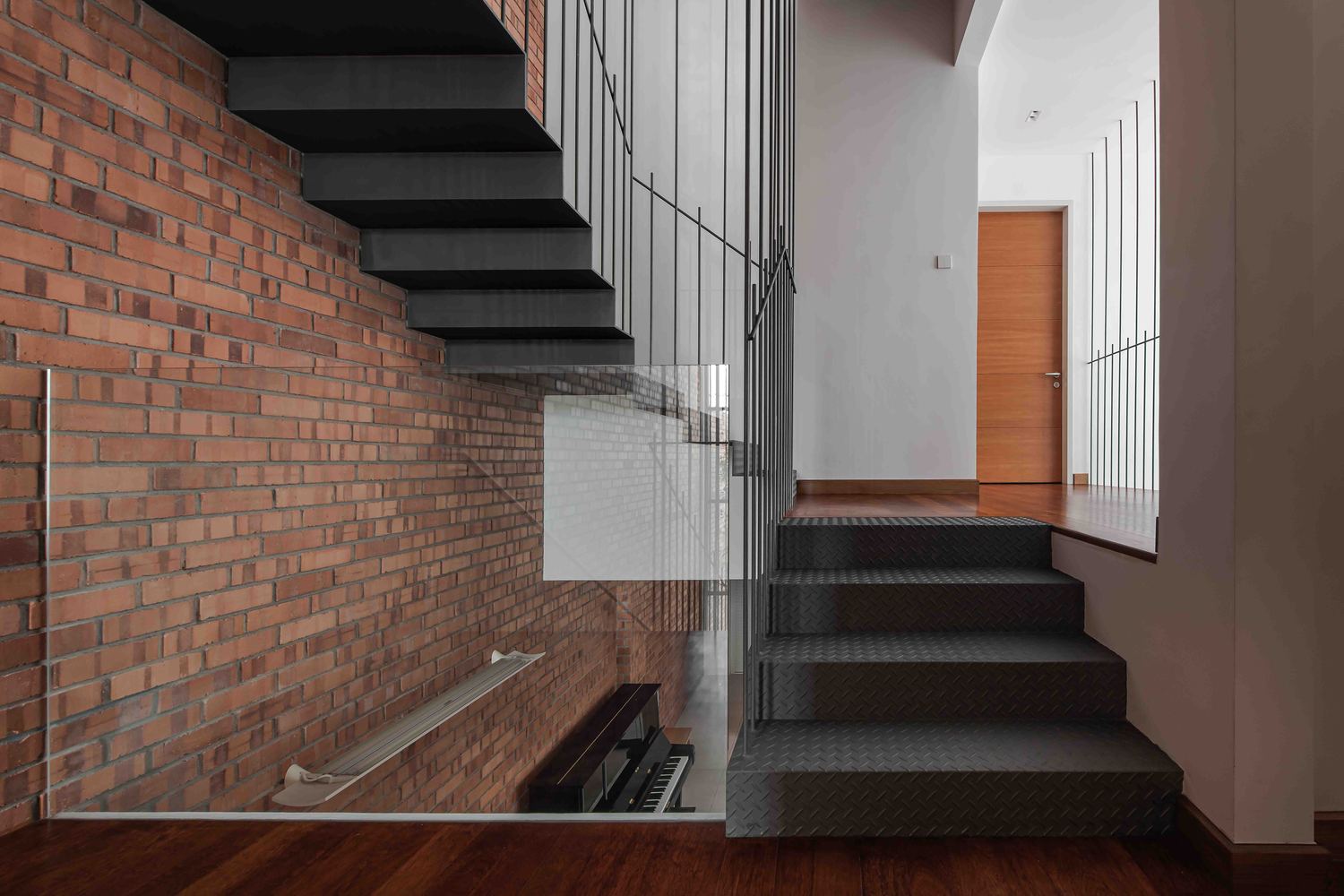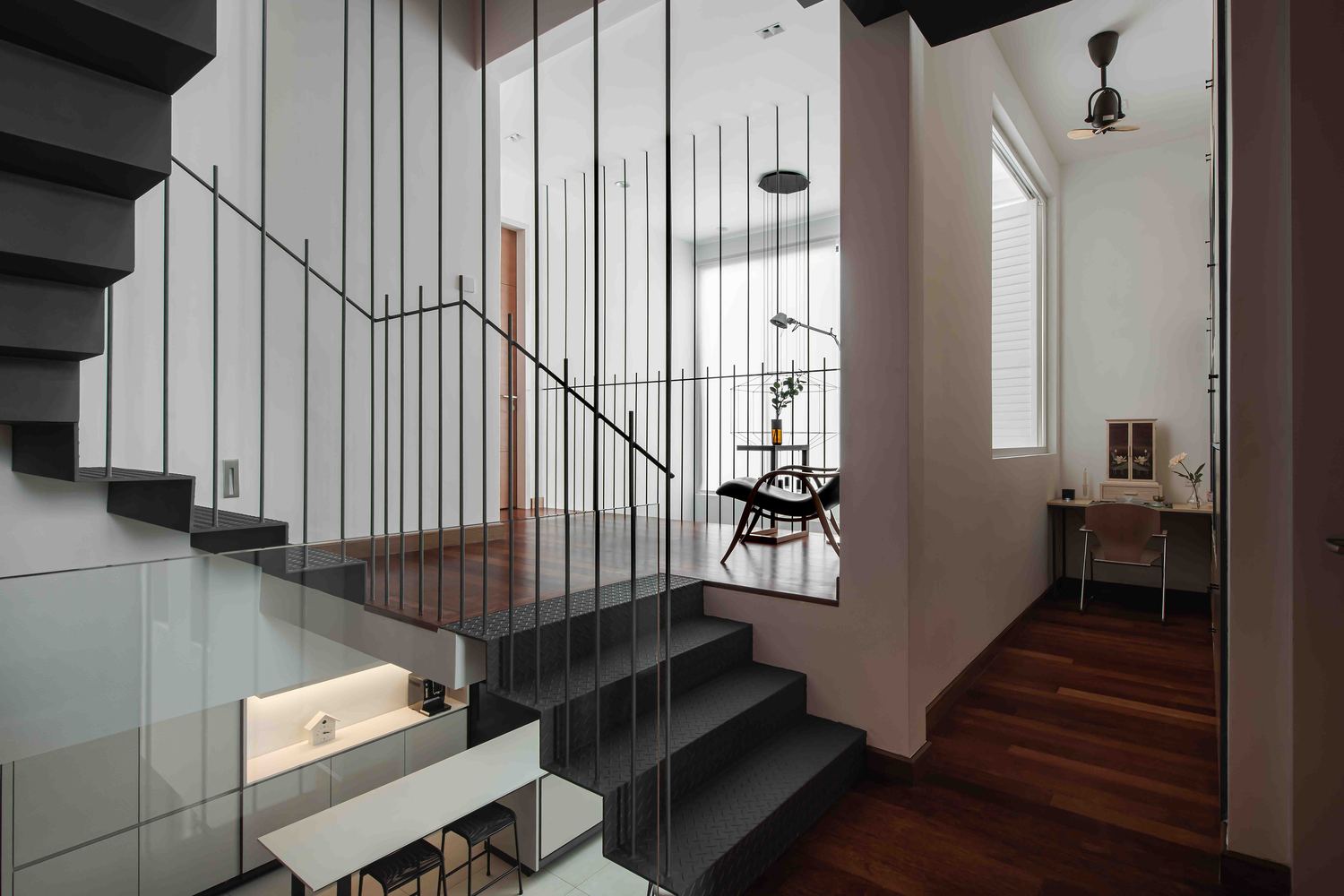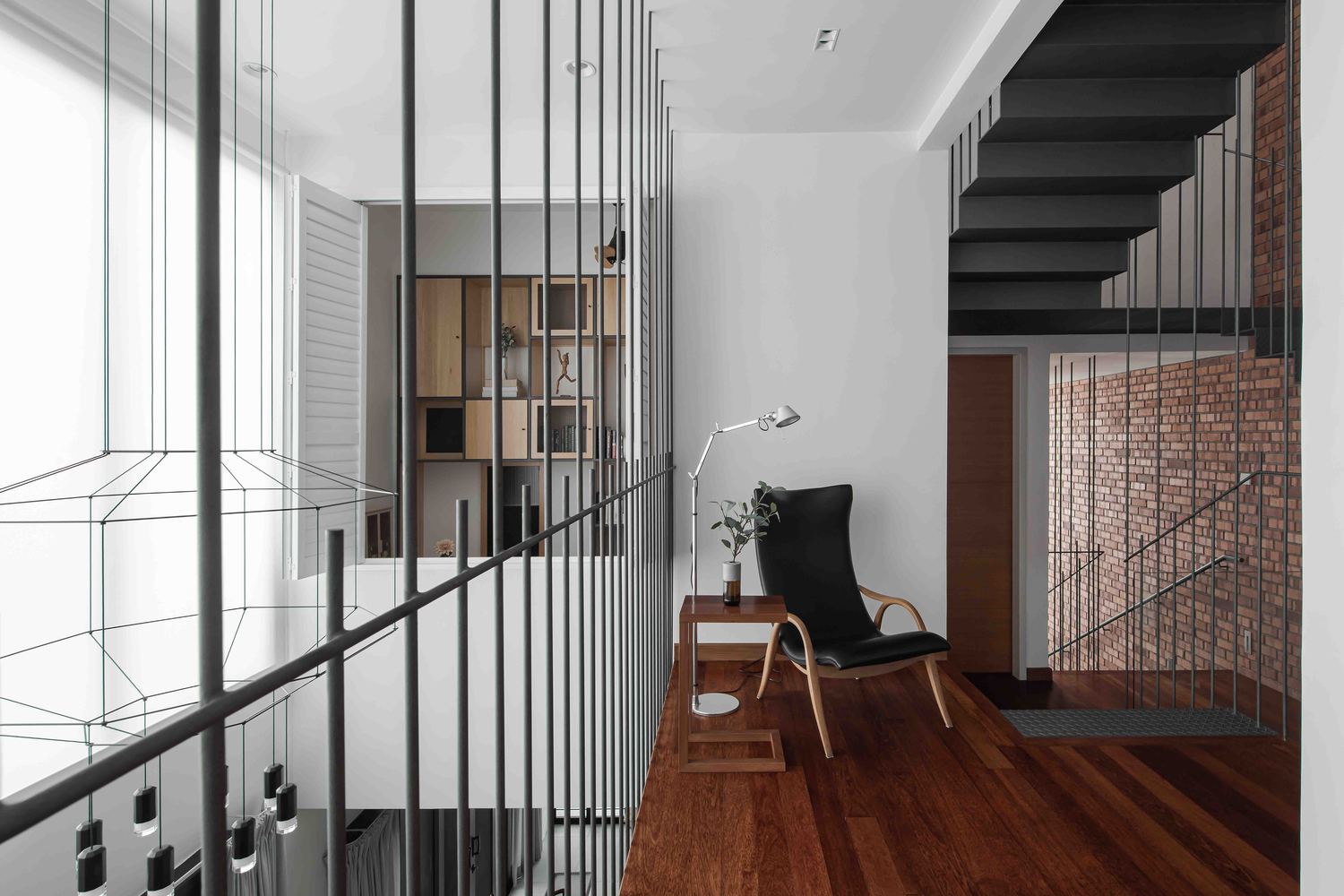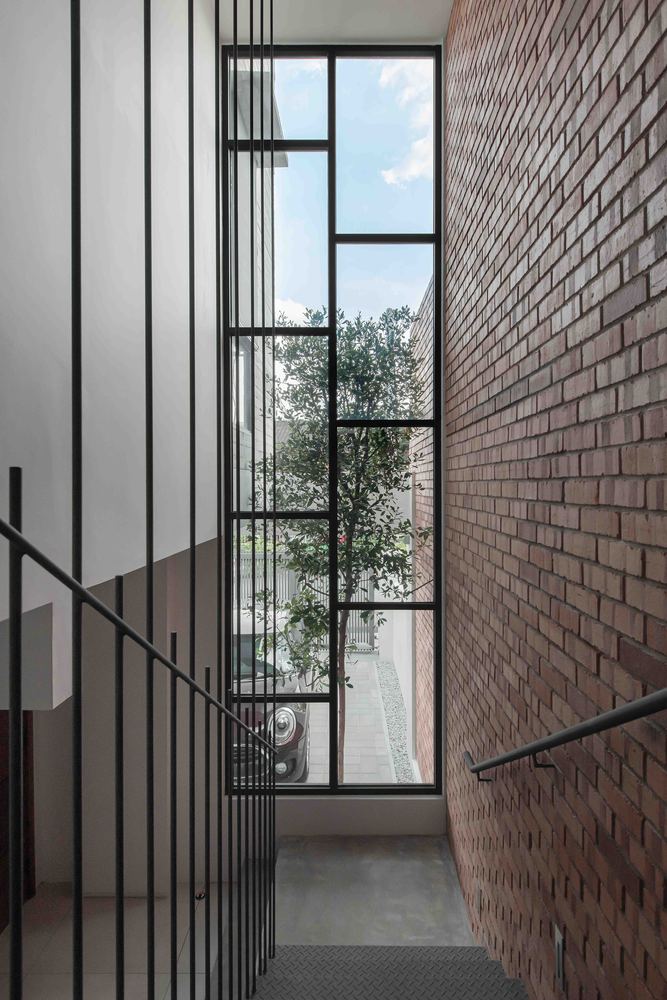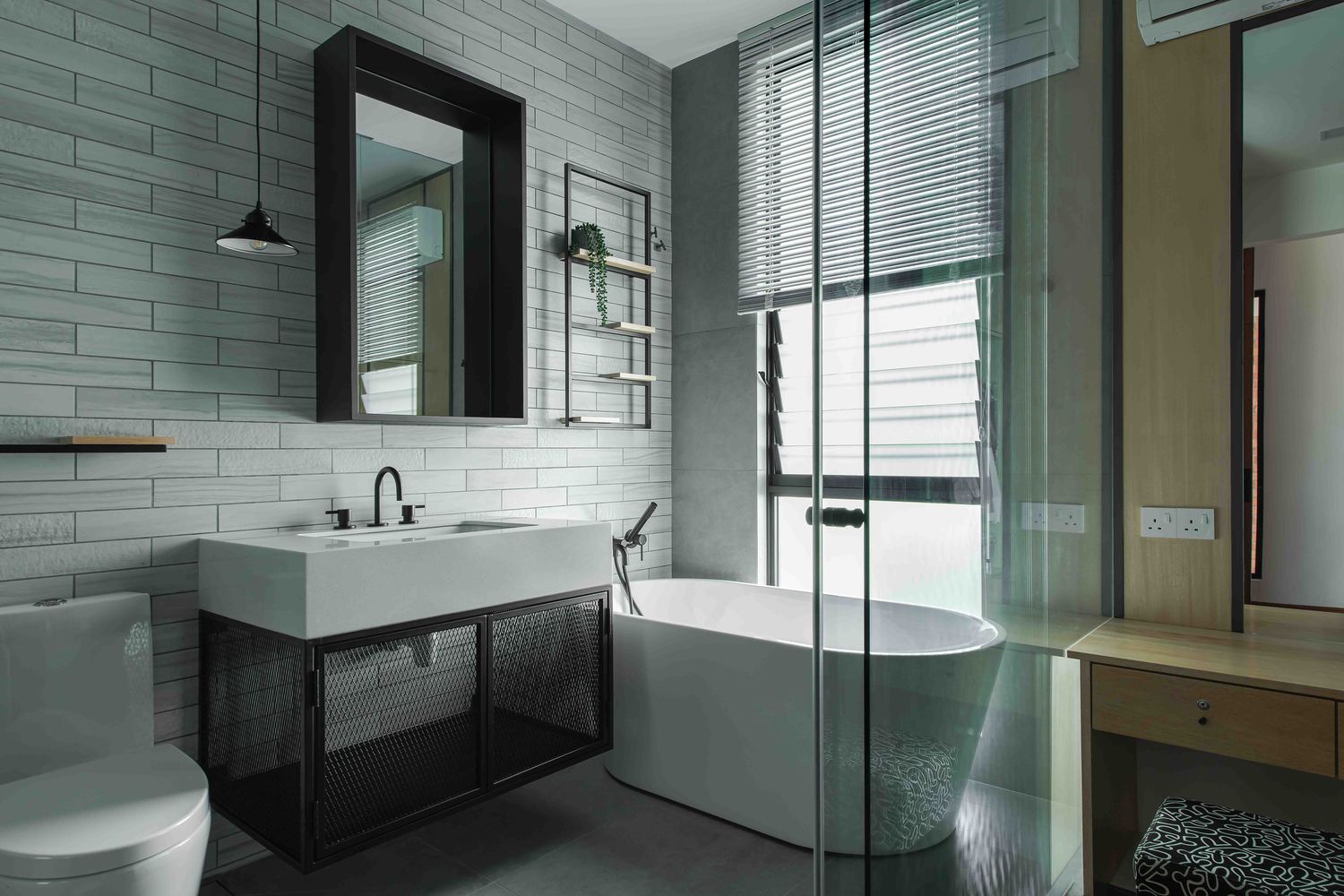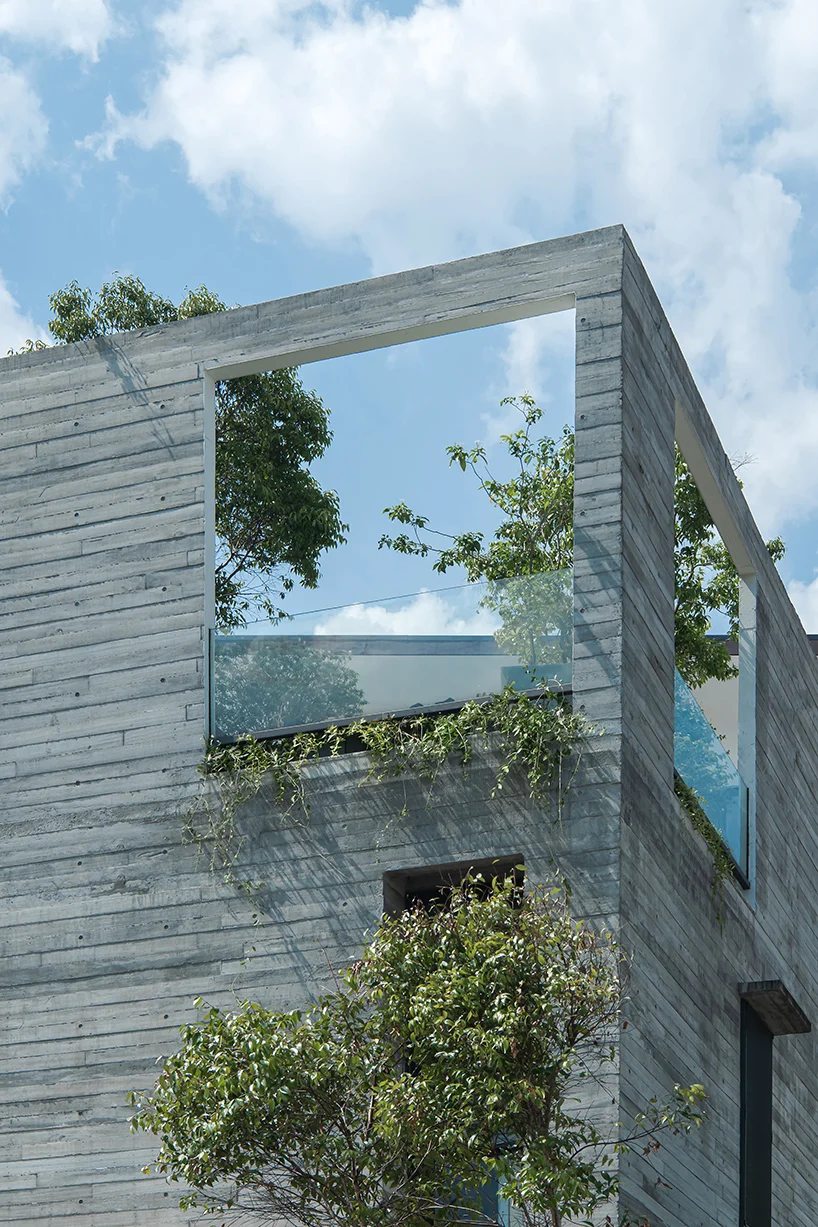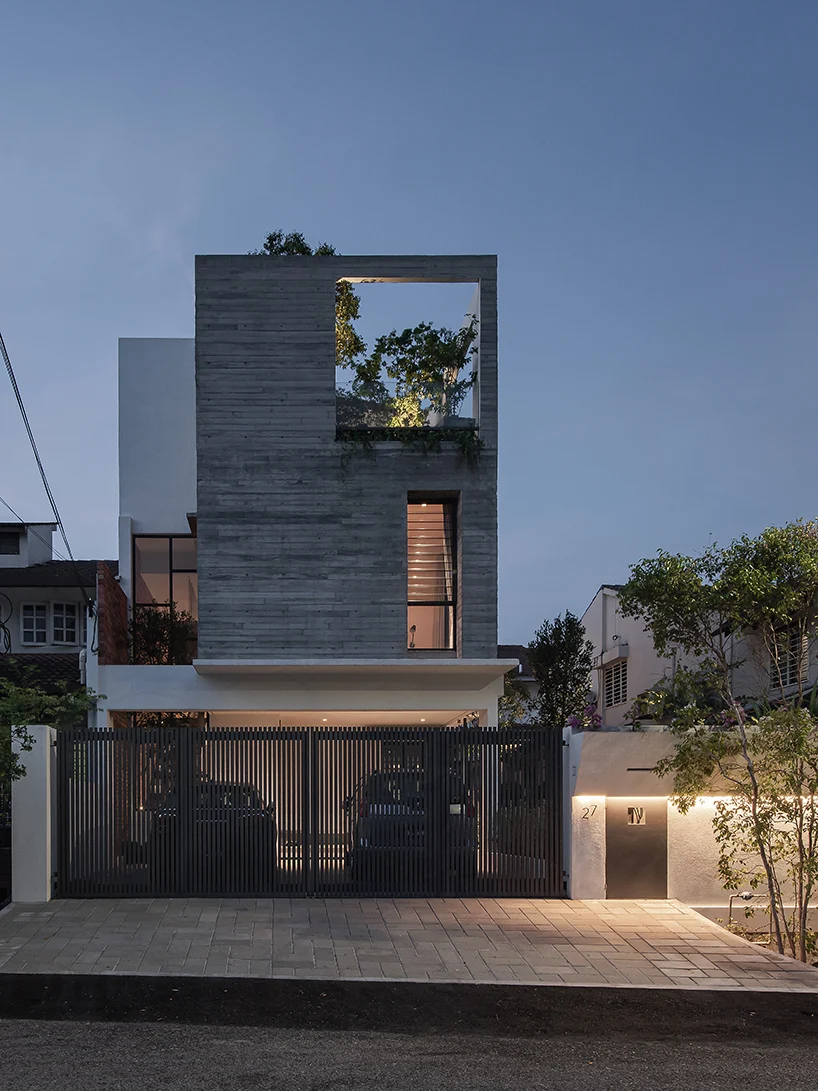 This house is truly a jewel in this bustling neighbourhood with its uniquely designed facade. Even at night, the house projects a mysterious yet mesmerising vibe towards people who walk or drive pass it.
.
.