Sibling bonds can be very deep and pure which is exactly what these two brothers in Bangkok have so much so that they actually wanted to live right next to each other. Although they are very close to each other, both of them have different lifestyles and wanted their homes to reflect this. Two Houses at Nichada by Alkhemist Architects are built next to each other to enable them to spend time together; but there is also space if they want their own personal time.
Exterior Area: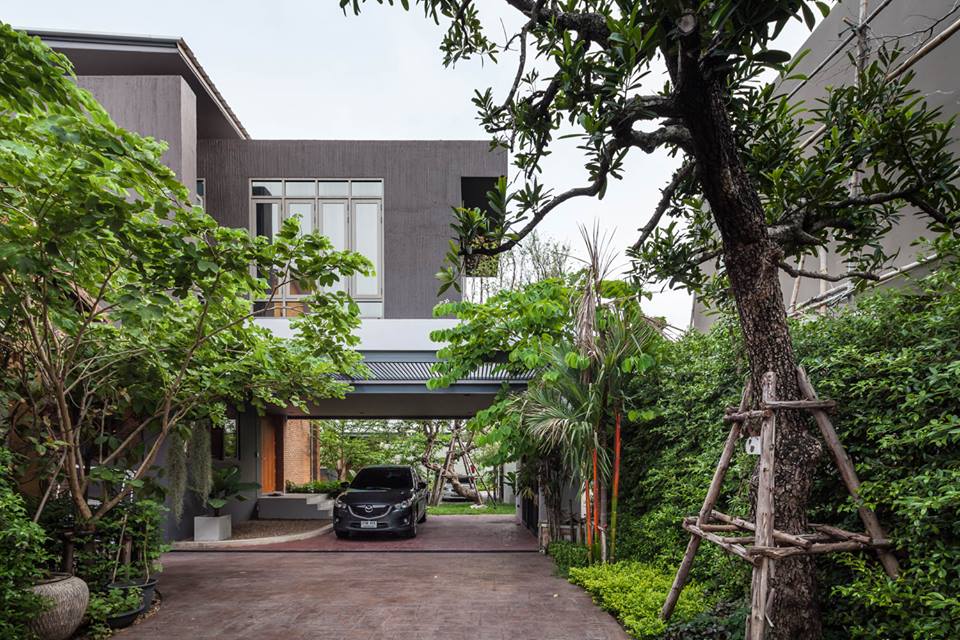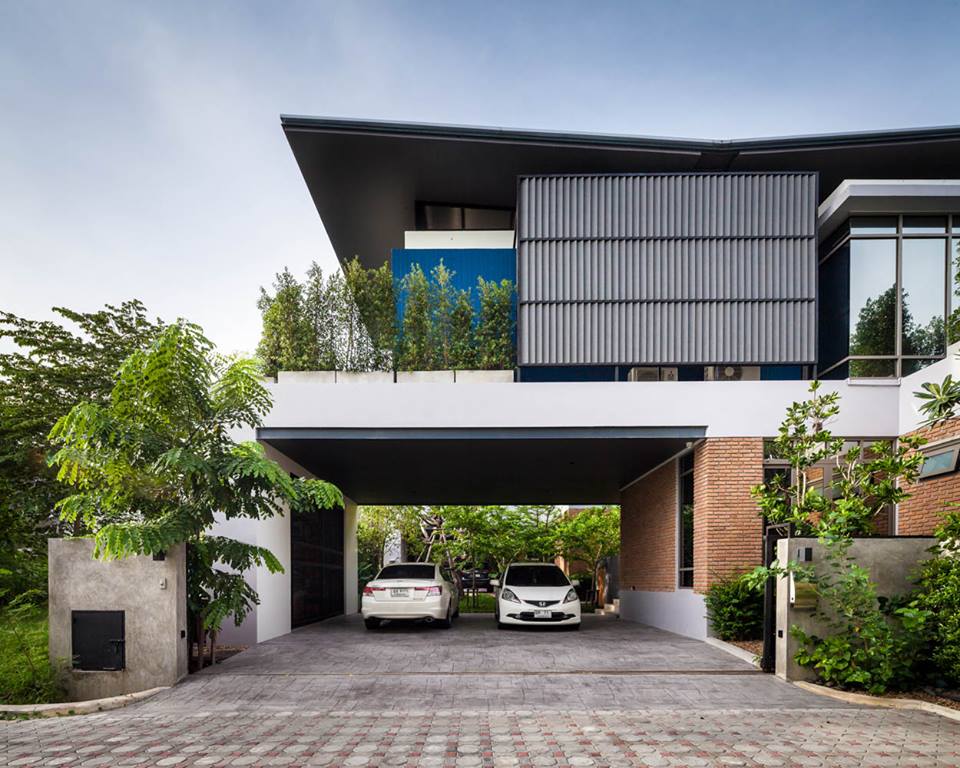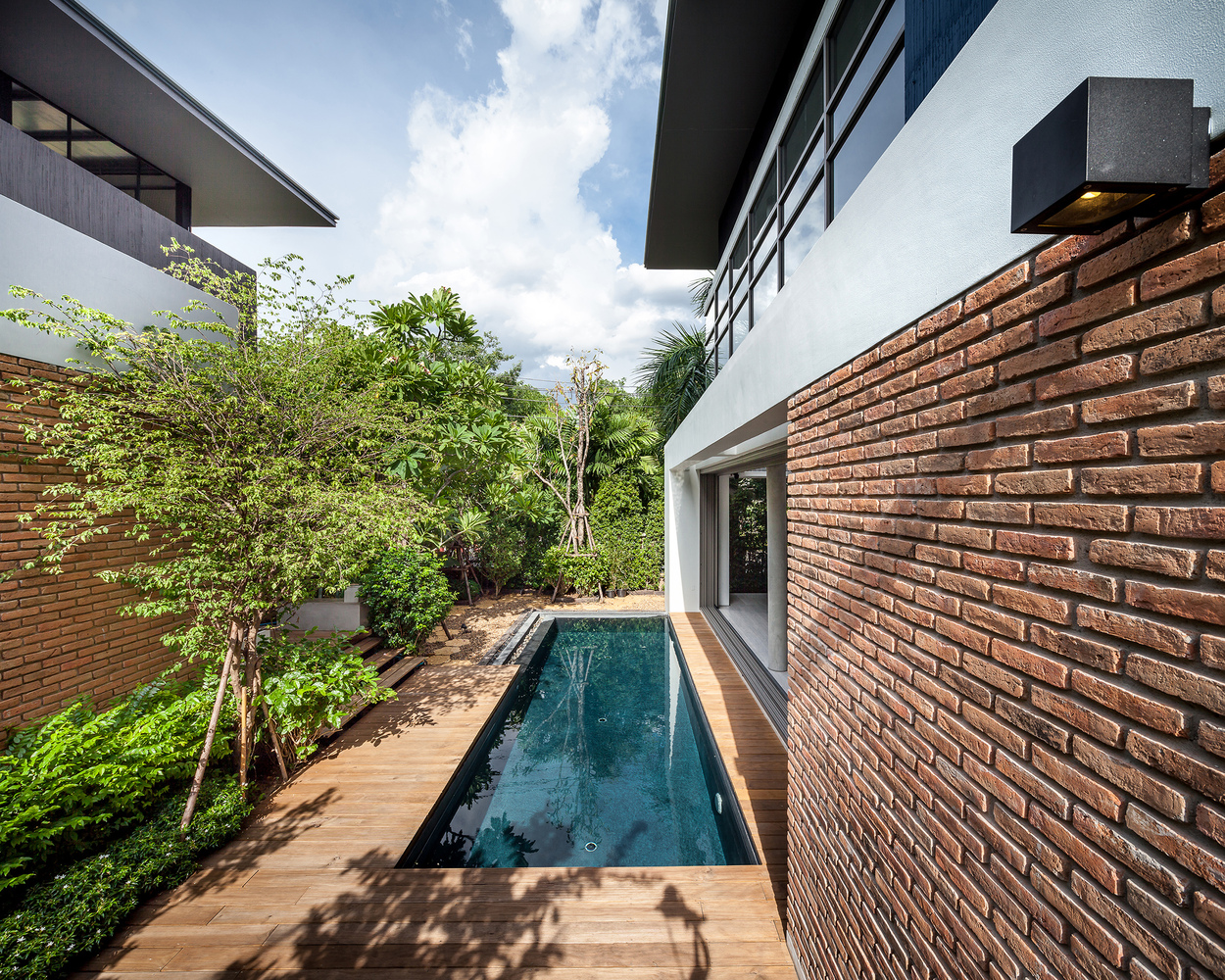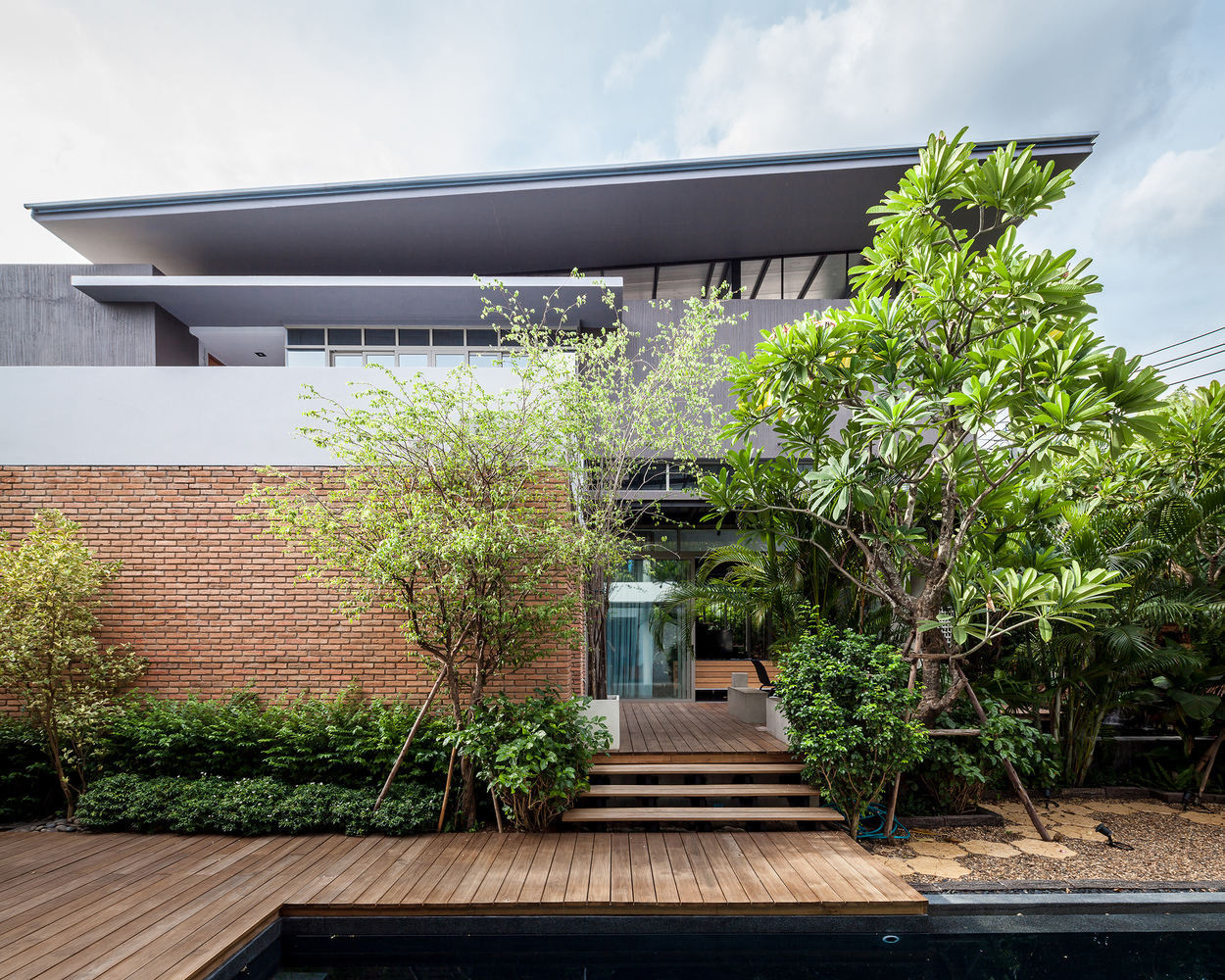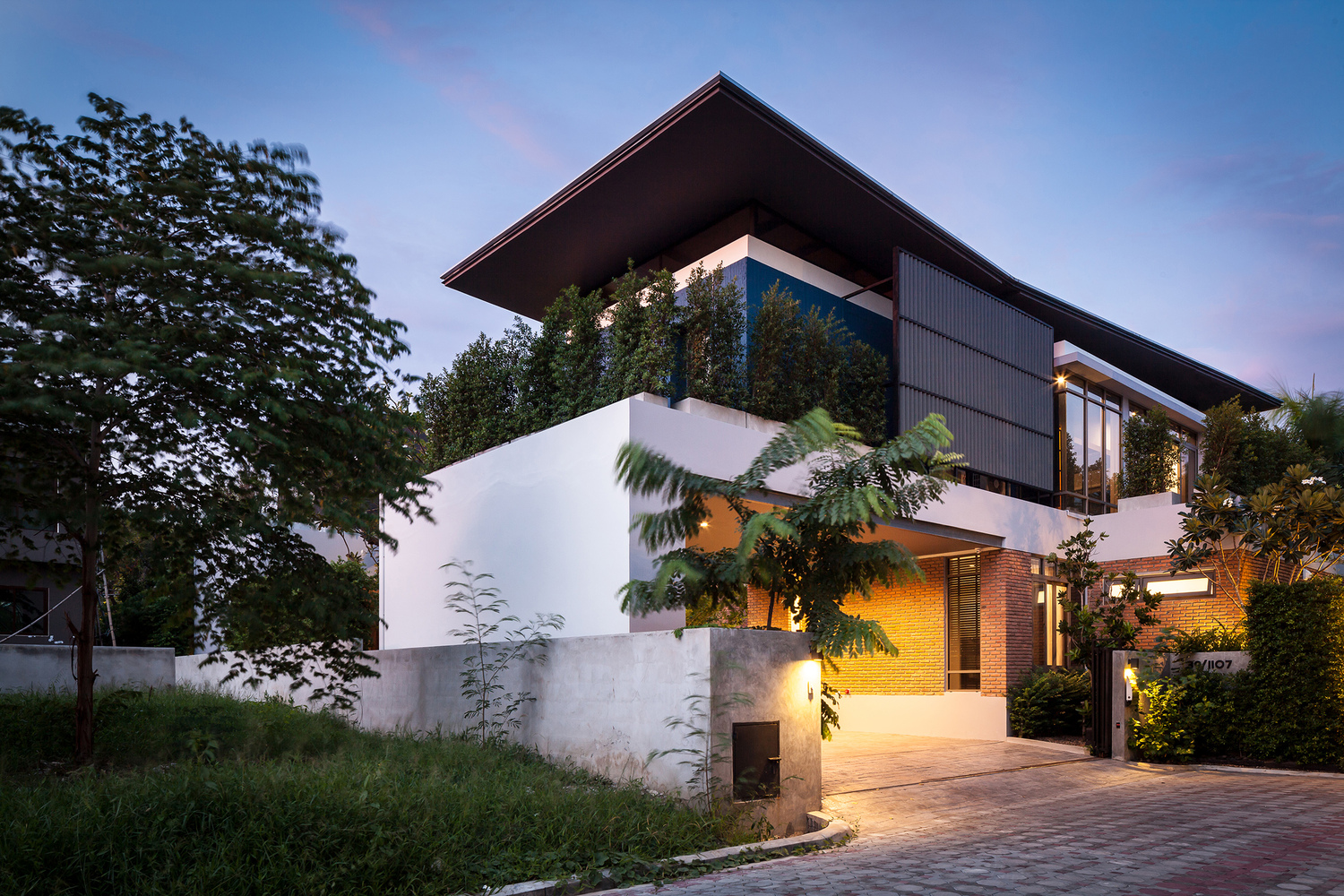 Designed by Alkhemist Architects, the site is known as Two Houses at Nichada and located in a suburban gated community in Bangkok. It was pretty simple at first as the designers used one simple building typology on both houses; but the fixtures and fittings differ based on each brother's personal needs. At first glance, both houses look similar but upon further inspection, they have their own unique personality; as both of them are as different as night and day.
Interior Area: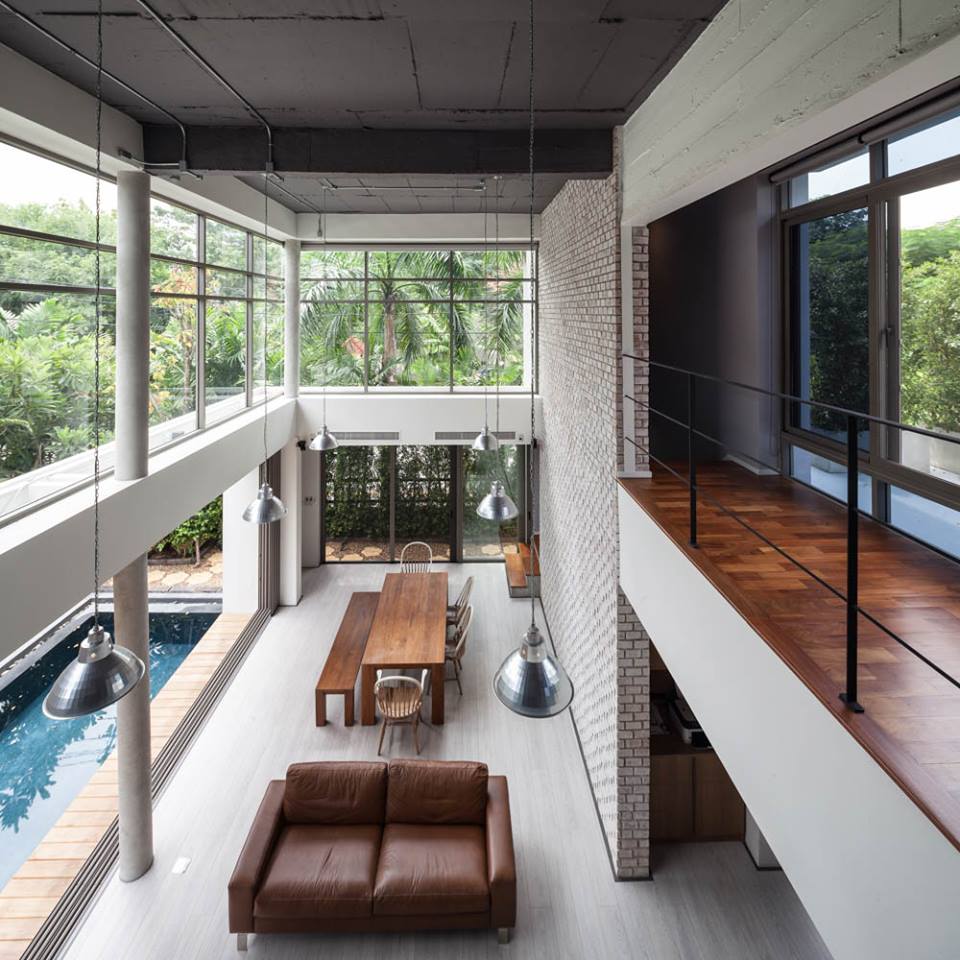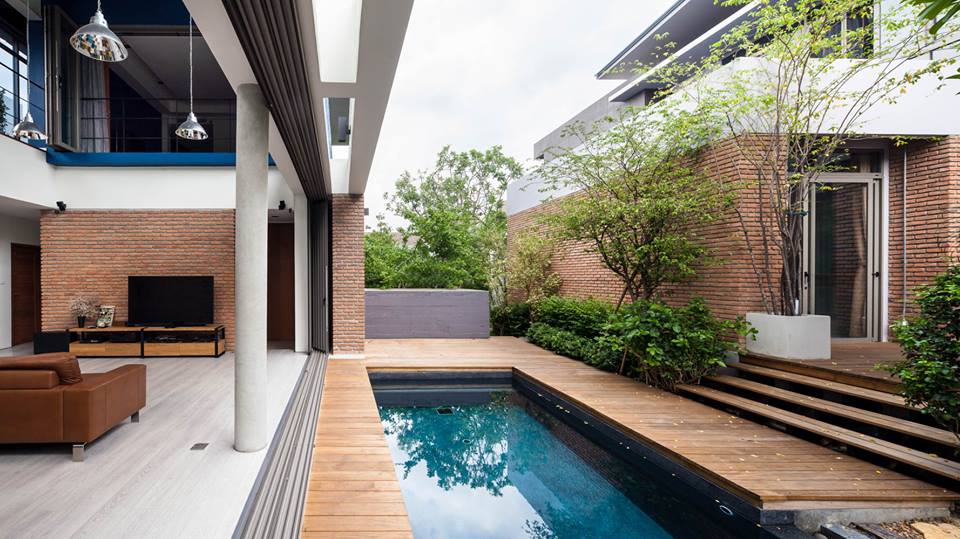 Since the two brothers wanted to spend quality time together; it made sense that both houses are visually by one big compound at the east side via large sliding doors on both houses; and share the same organised format. The layout is pretty much the same as the car garages are located at the west end of the house; while the other areas are placed between the garages and compound as you walk further inside the house.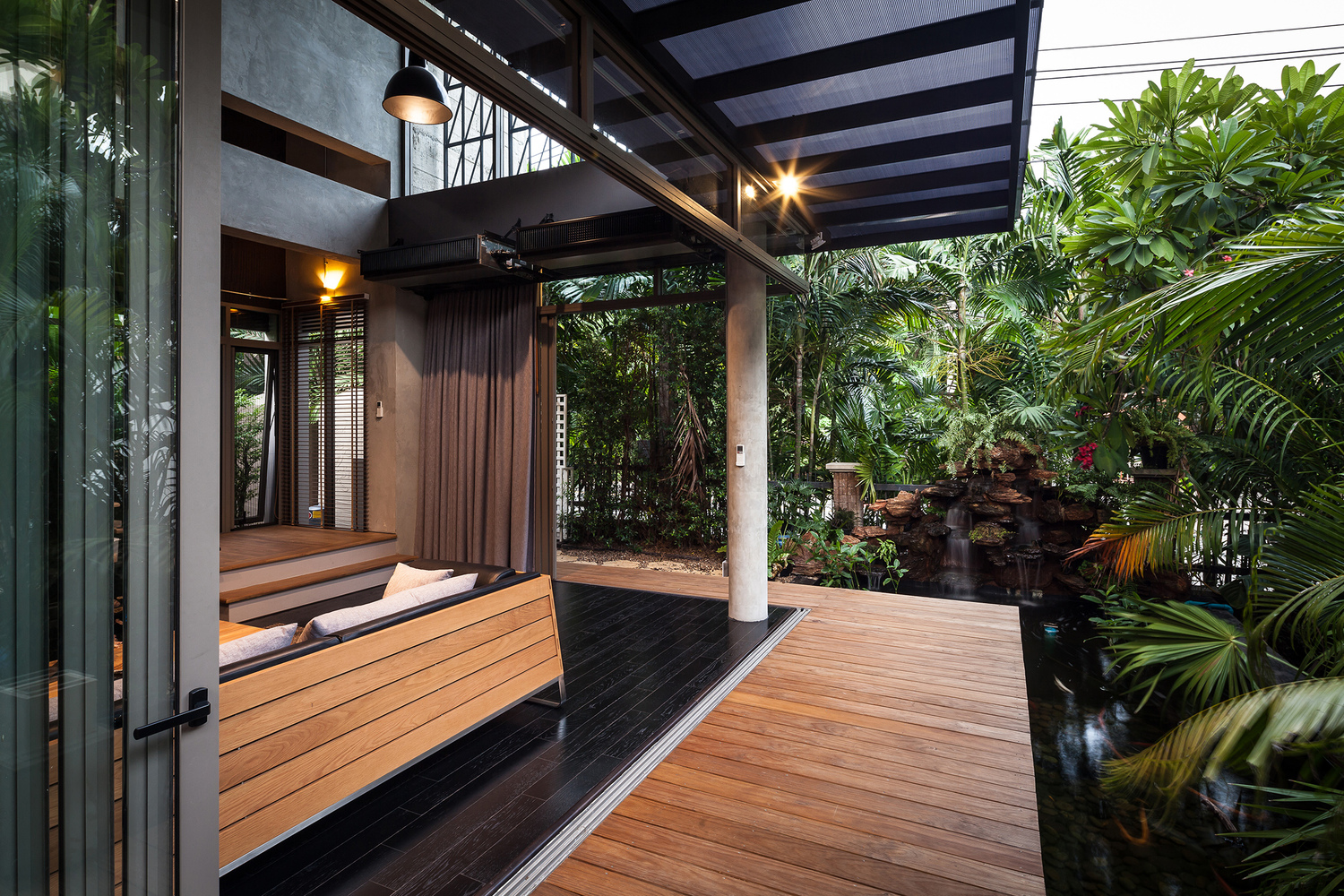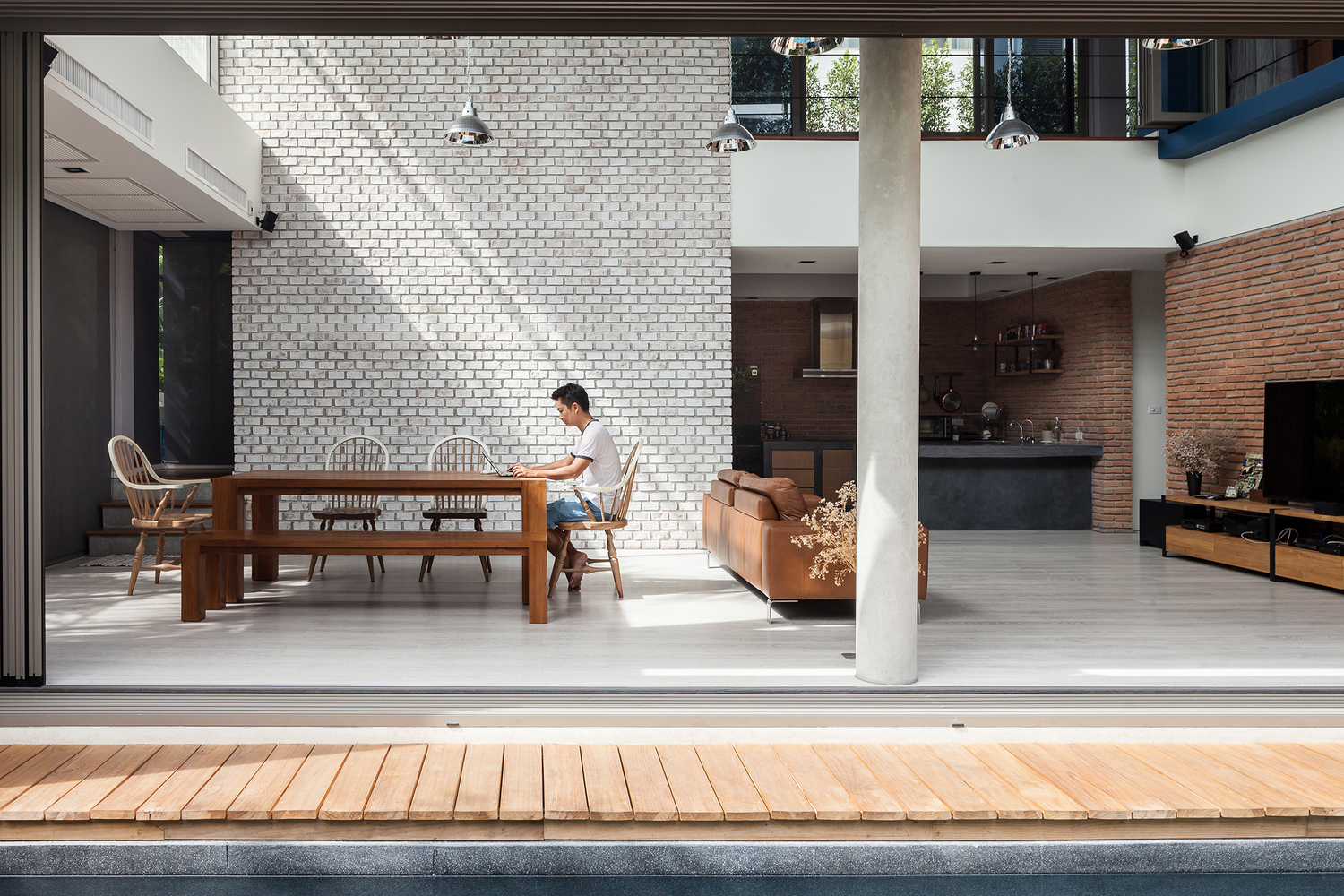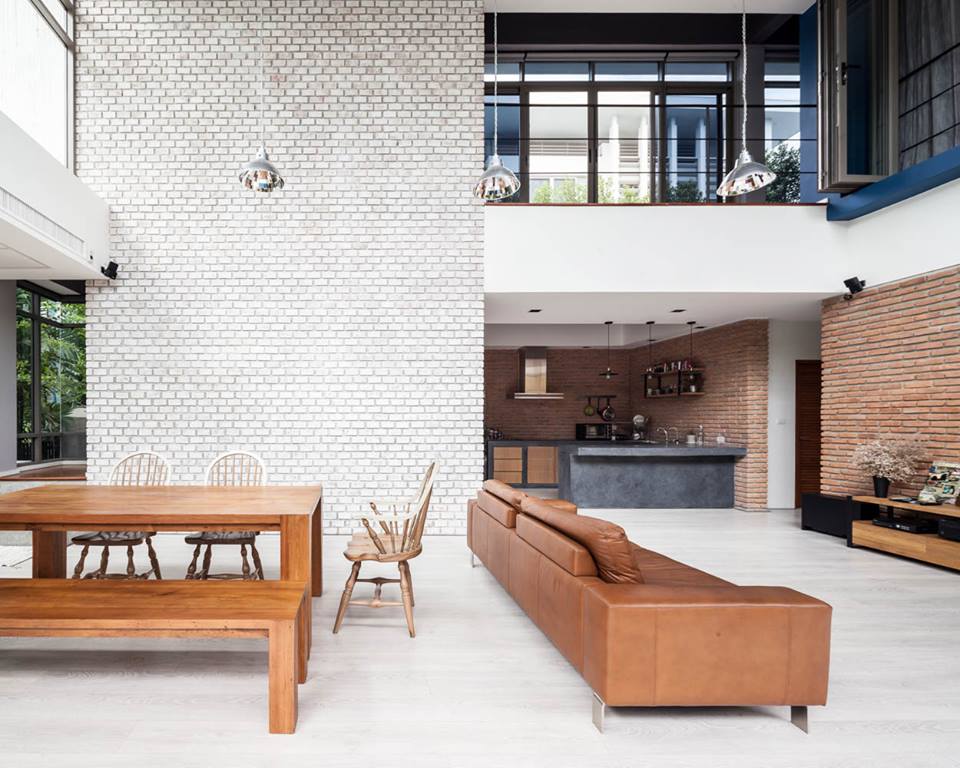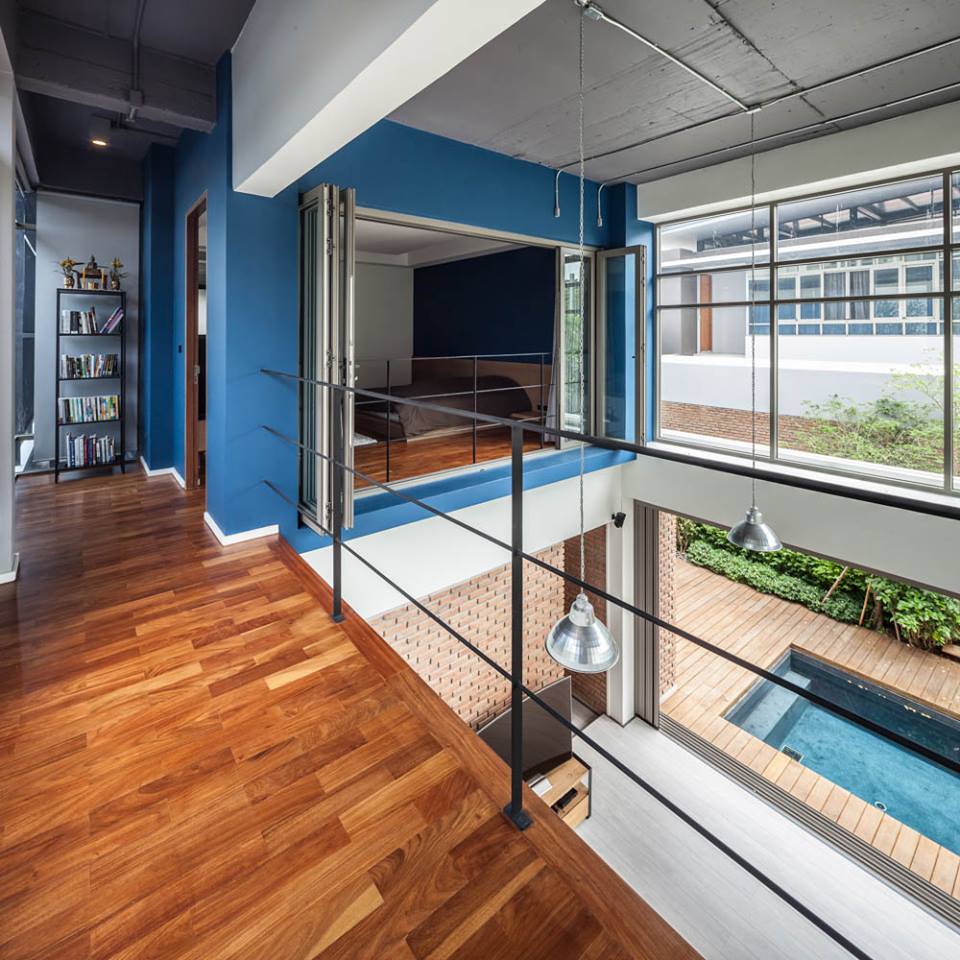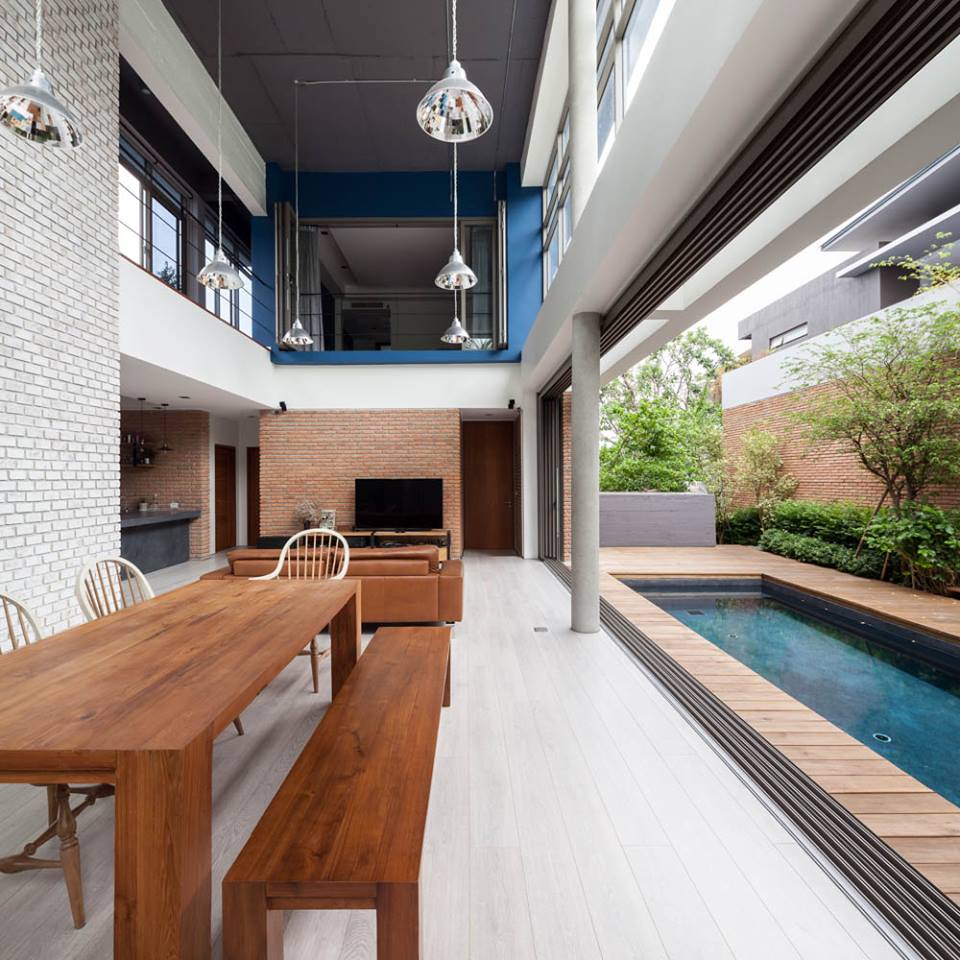 Yet, the designers did not forget to ensure that both houses are a different entity; and are meant to reflect the personality of the owner. The older brother is a professional golfer who spends a lot of time outdoors and in a peaceful environment. He likes to spend time in the living area during the day and only retreats to his bedroom when it's bedtime. Hence, the architect made a large opening at the north and east side of the living area; so that more natural light can enter the home while brick and blue colour walls make the place look calm yet stylish.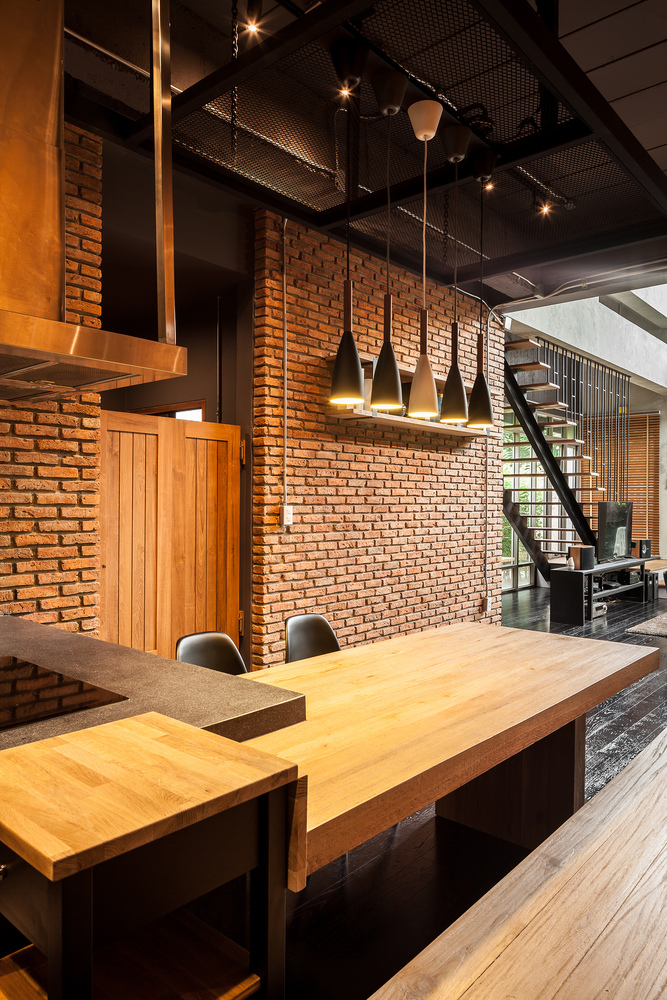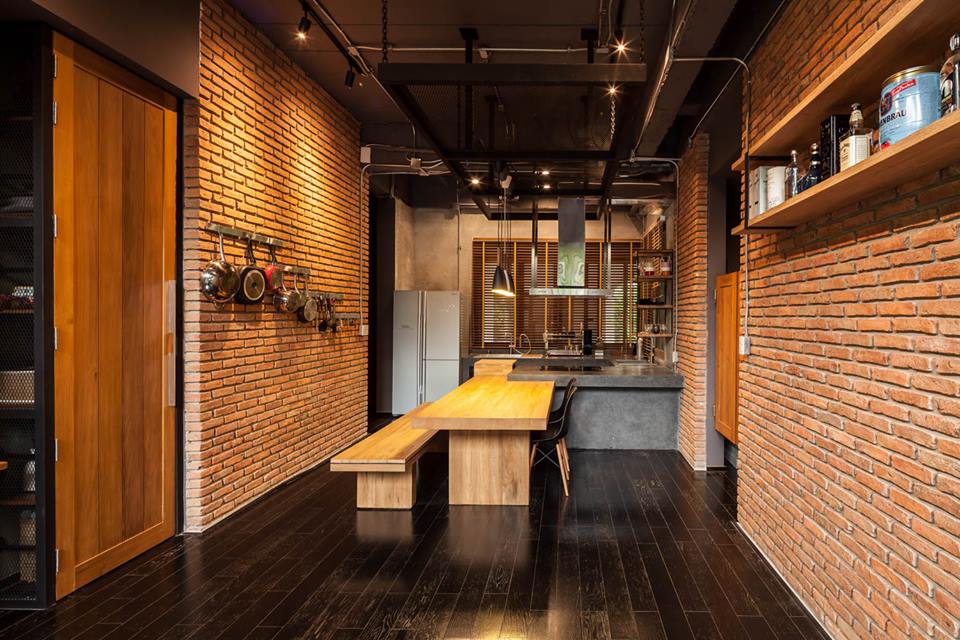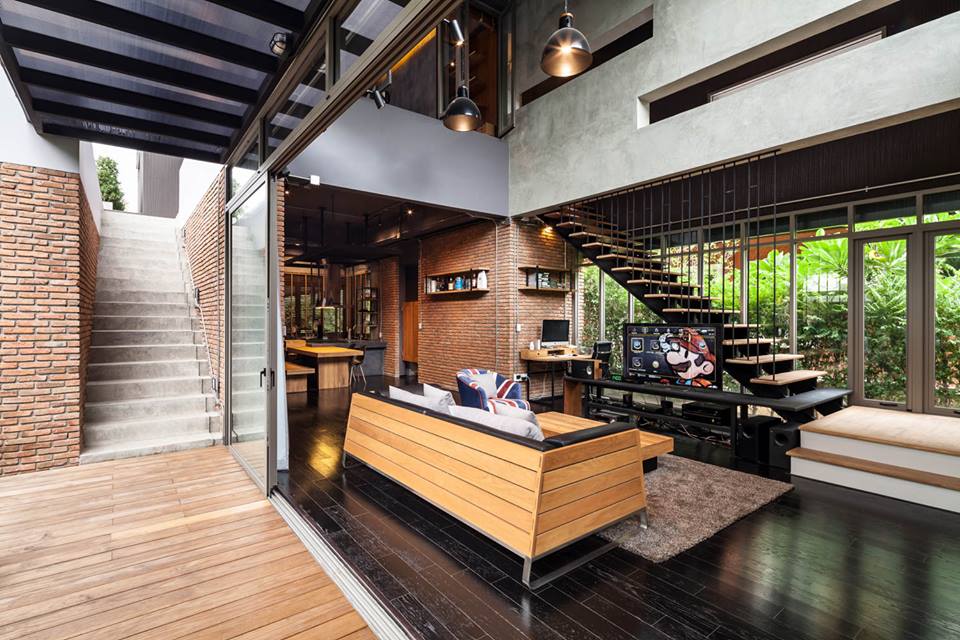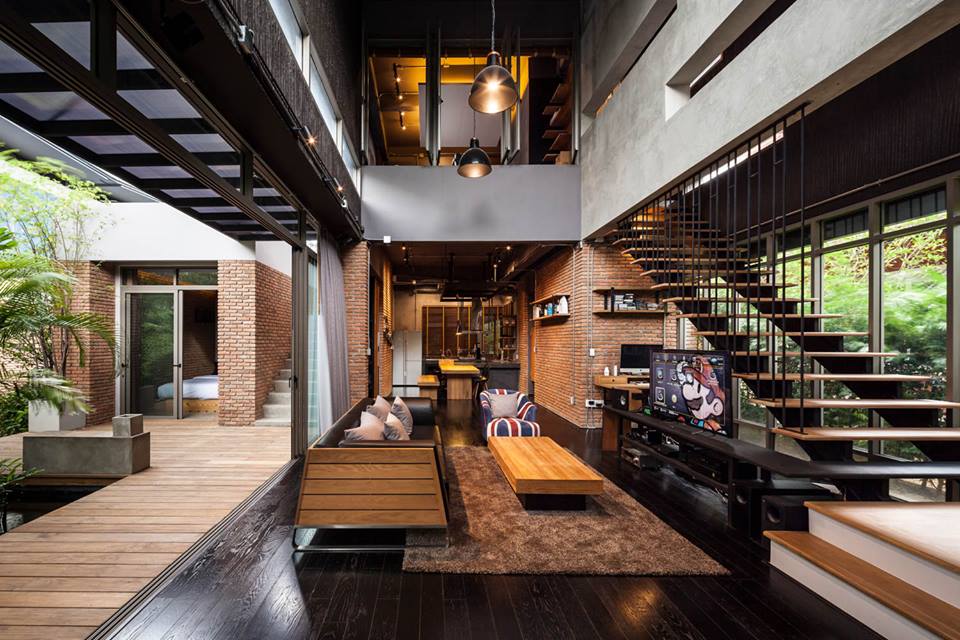 Meanwhile, for the younger brother, the dark brown house you see belongs to him as he is a nightclub entrepreneur who loves to party. He wanted a dark, industrial-like atmosphere that was cosy as well; so the designers decided to use light in order to create a subtle yet dramatic effect for his house. A few narrow openings in the top part of the living area creates a lantern effect; while a large corner sliding door on the lower level connects to the communal compound.
All images are taken from Alkhemist Architects' Facebook page unless otherwise stated.
Interested for more amazing house designs? Check out our collection of house design articles now.