Modern and minimalist homes are well-loved and it's easy to see why, as it's a very classic and timeless style. This house is located in Jakarta Selatan and is designed by Homu Living. It is a perfect example of a minimalist townhouse that consists of two storeys with Nordic inspiration. Although the house is built on a narrow plot of land, it has sufficient space for the residents and even has enough area for a parking bay due to the clever design of the team.
Location : Jakarta Selatan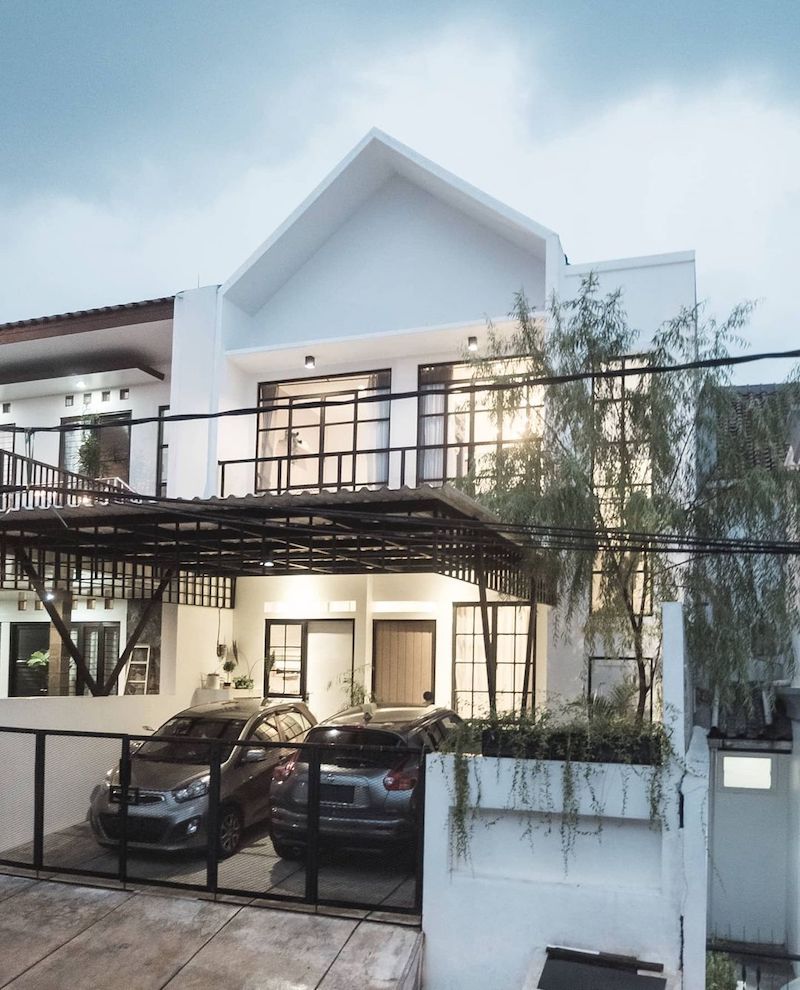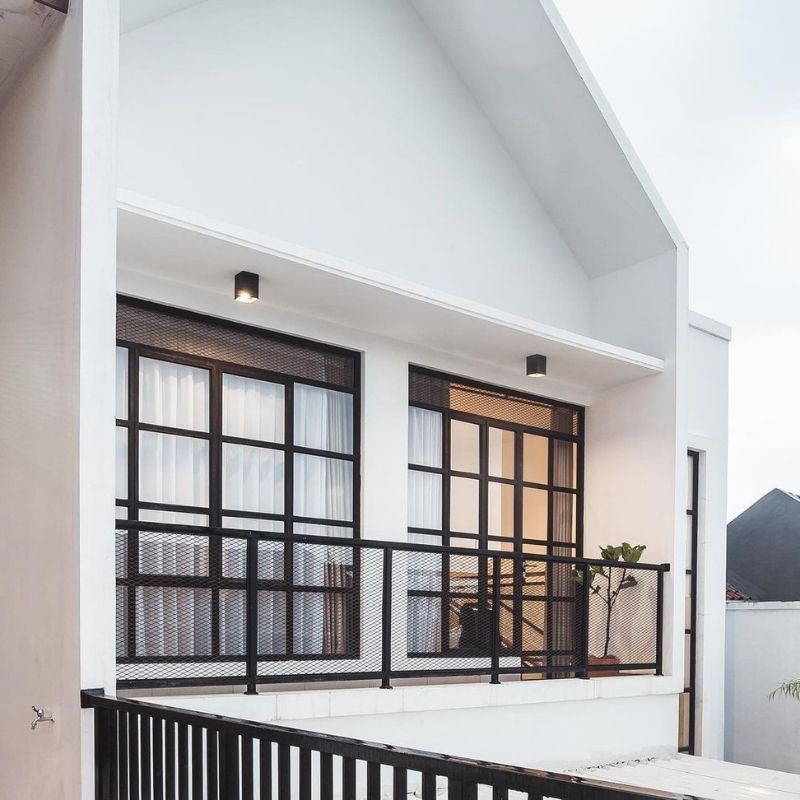 Exterior Area: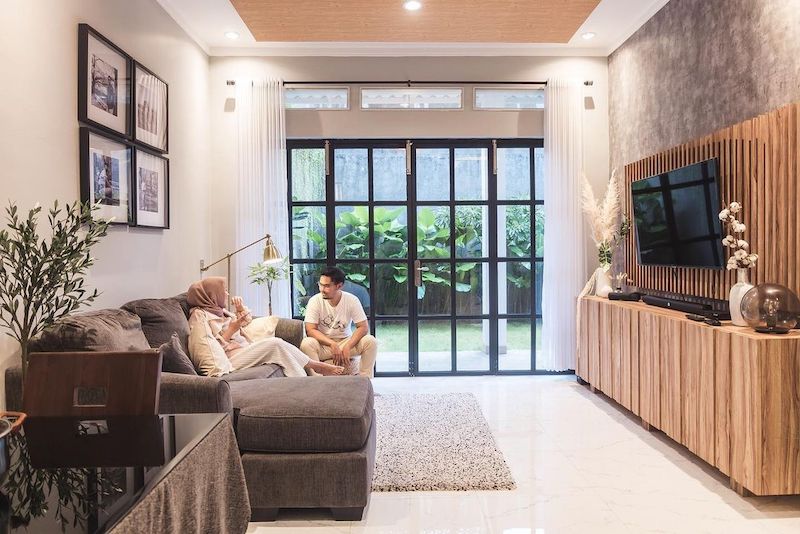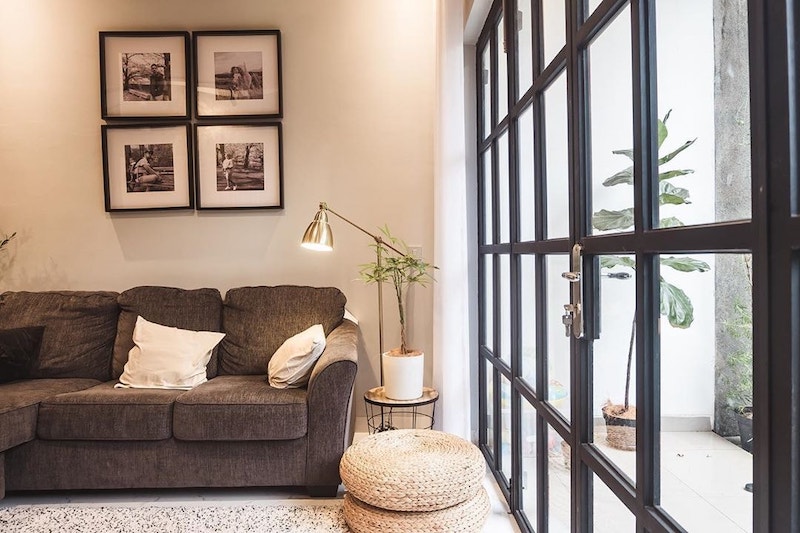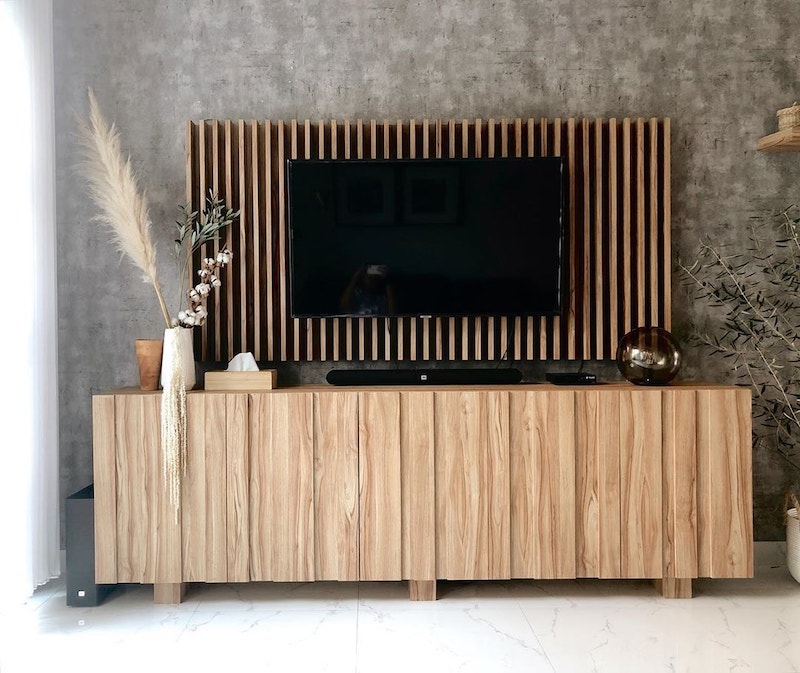 The facade of the house uses a white colour palette that contrasts with the strong black steel frames of the openings. A tiny plot of land is dedicated to a manicured garden, giving the house a breath of fresh air. One of its most distinctive features is the A-frame roof of the house that stands out from its neighbours. The compound is big enough to fit two cars and is covered to provide protection from the elements.
Interior Area: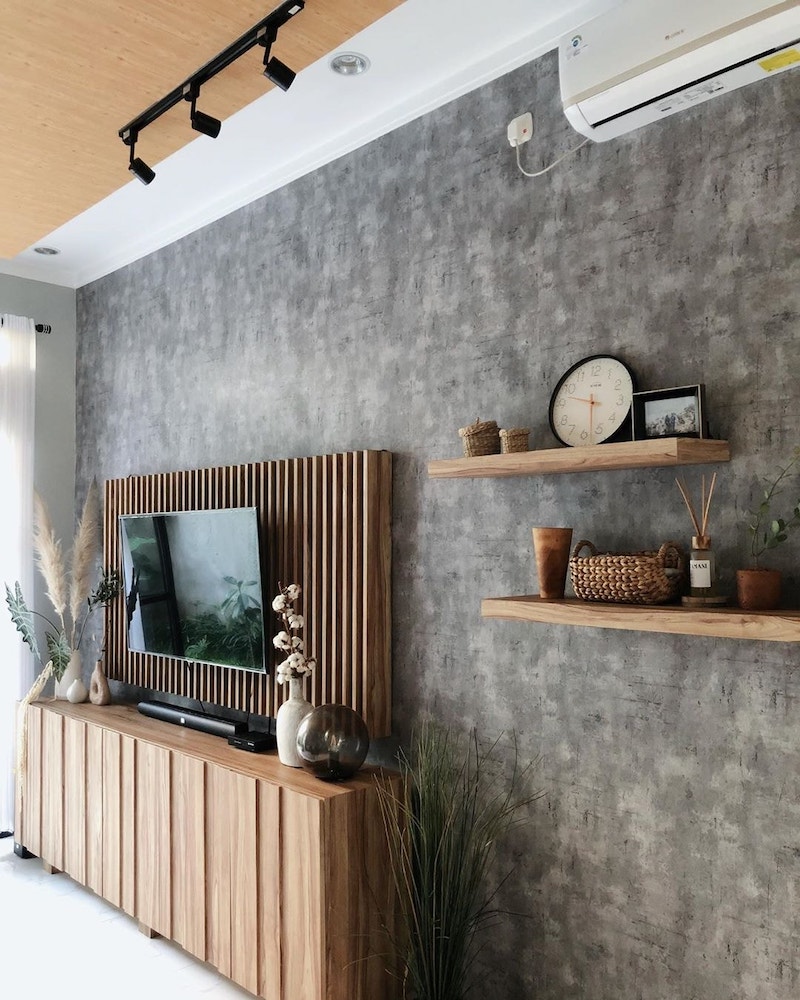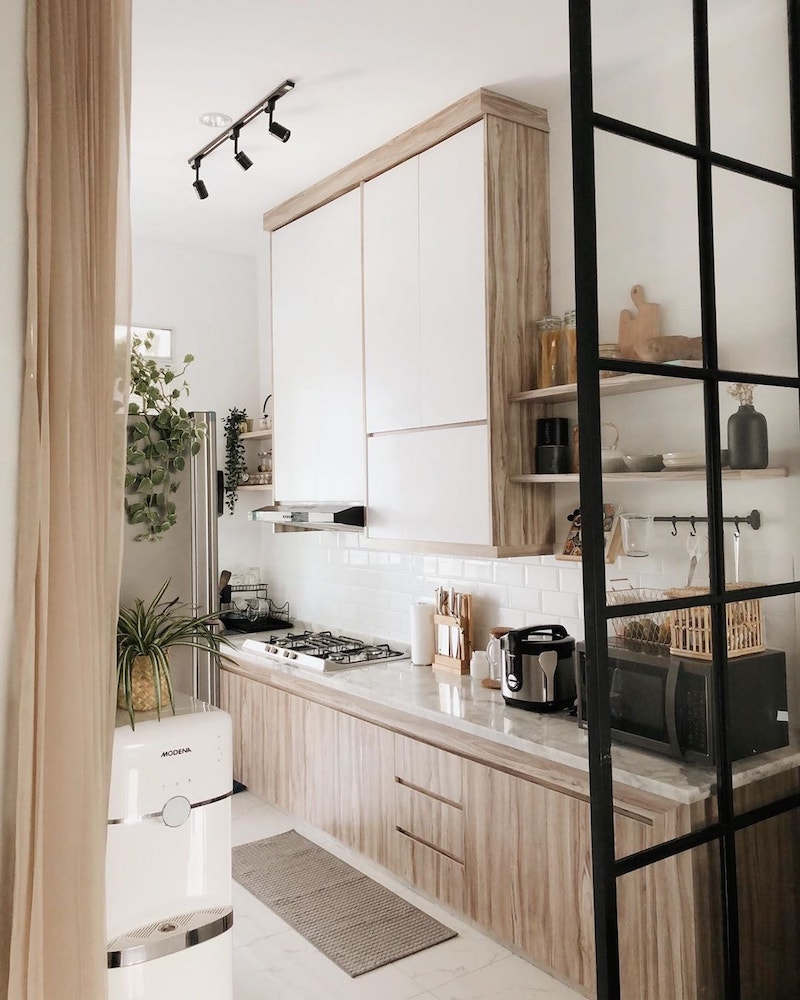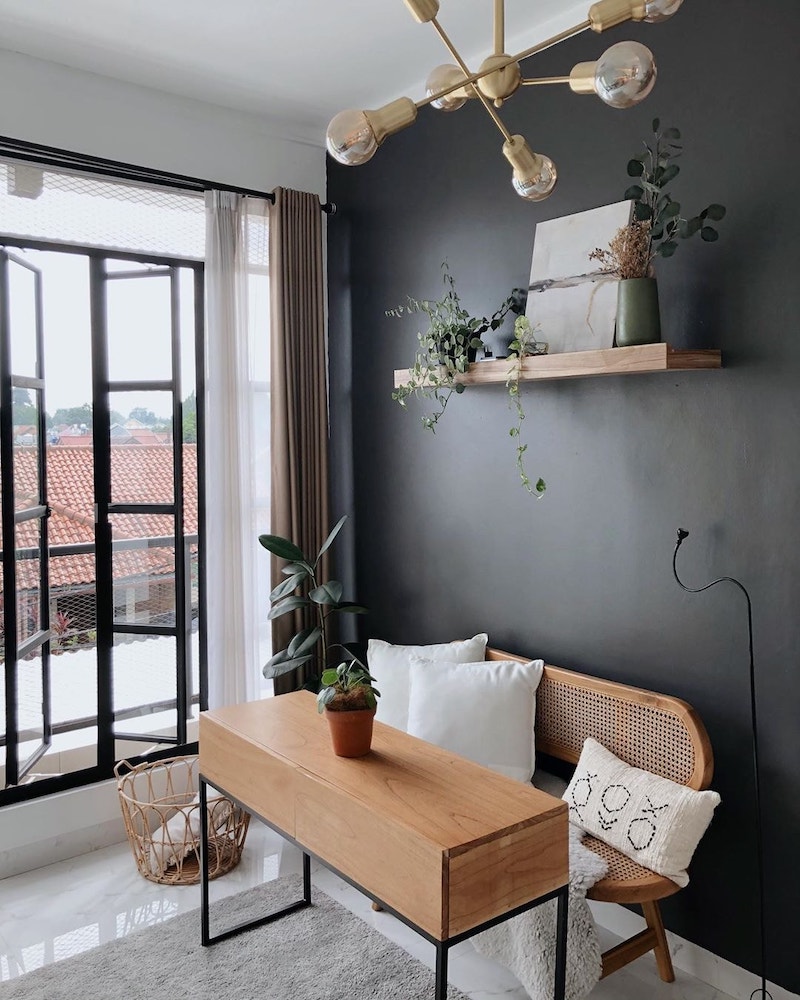 Inside the house on the ground floor, you can find the sitting corner, kitchen, living room and dining area. The kitchen is meticulously planned to ensure that there is enough space for cooking and is separated from the dining and living room by a black steel frame glass door. The living room is located at the rear of the house and has another similar sliding glass door that opens out into the back garden, allowing the residents to connect with nature.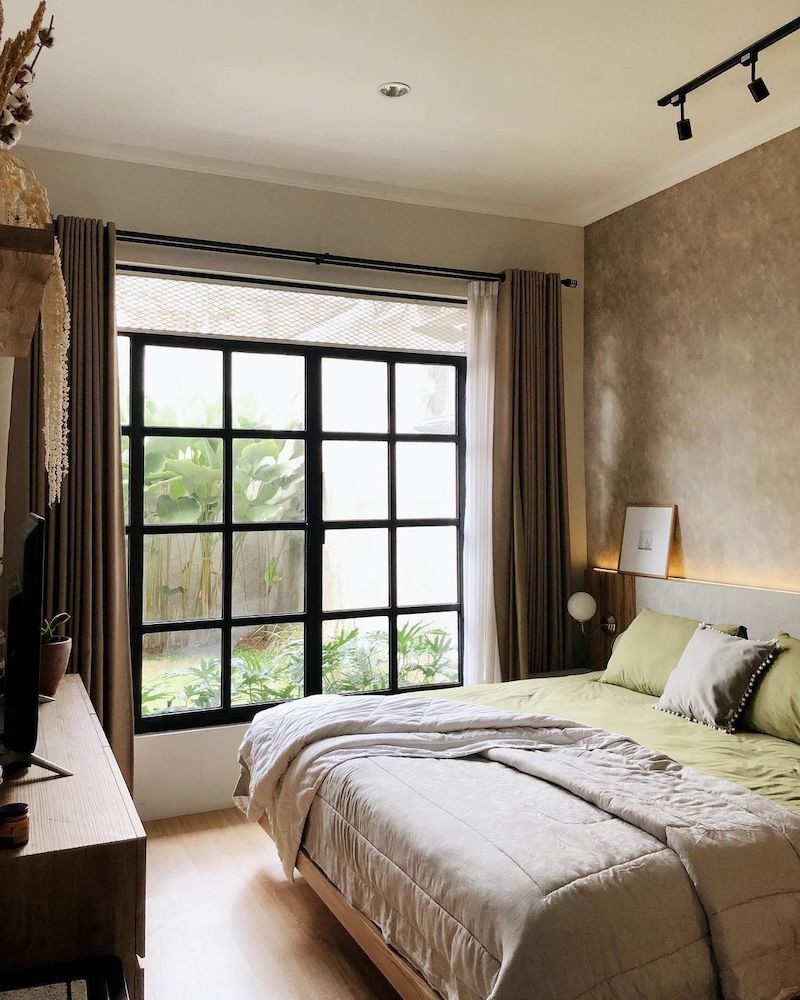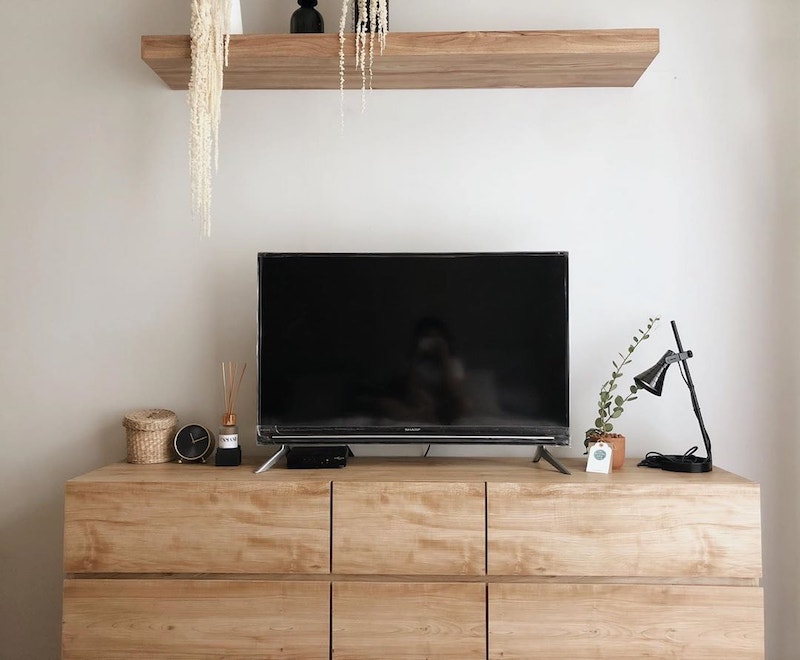 The stairs leading up to the second floor have black mesh steel that makes up its handrails and provides a focal point to the home. The bedroom is also located up here and incorporates strong Nordic influences in its decor. Simple and clean decor is used to create a comfy and welcoming atmosphere. A small room is made over into a home office with a cosy ambiance to facilitate work. The house's decor consists of light, natural colours with wooden elements and potted plants that looks very enticing and homey.
All images are taken from Homu Living unless otherwise stated.
Interested for more amazing house designs? Check out our collection of house design articles now.