Located in Sandringham, Australia close proximity to trains, shops and beach, stands Gable House. Gable House is an Edwardian timber cottage with backyard extension featuring exciting gable roof form.
Project: Gable House
Architect: Sheri Haby Architects
Location: Sandringham, Australia
Exterior Area: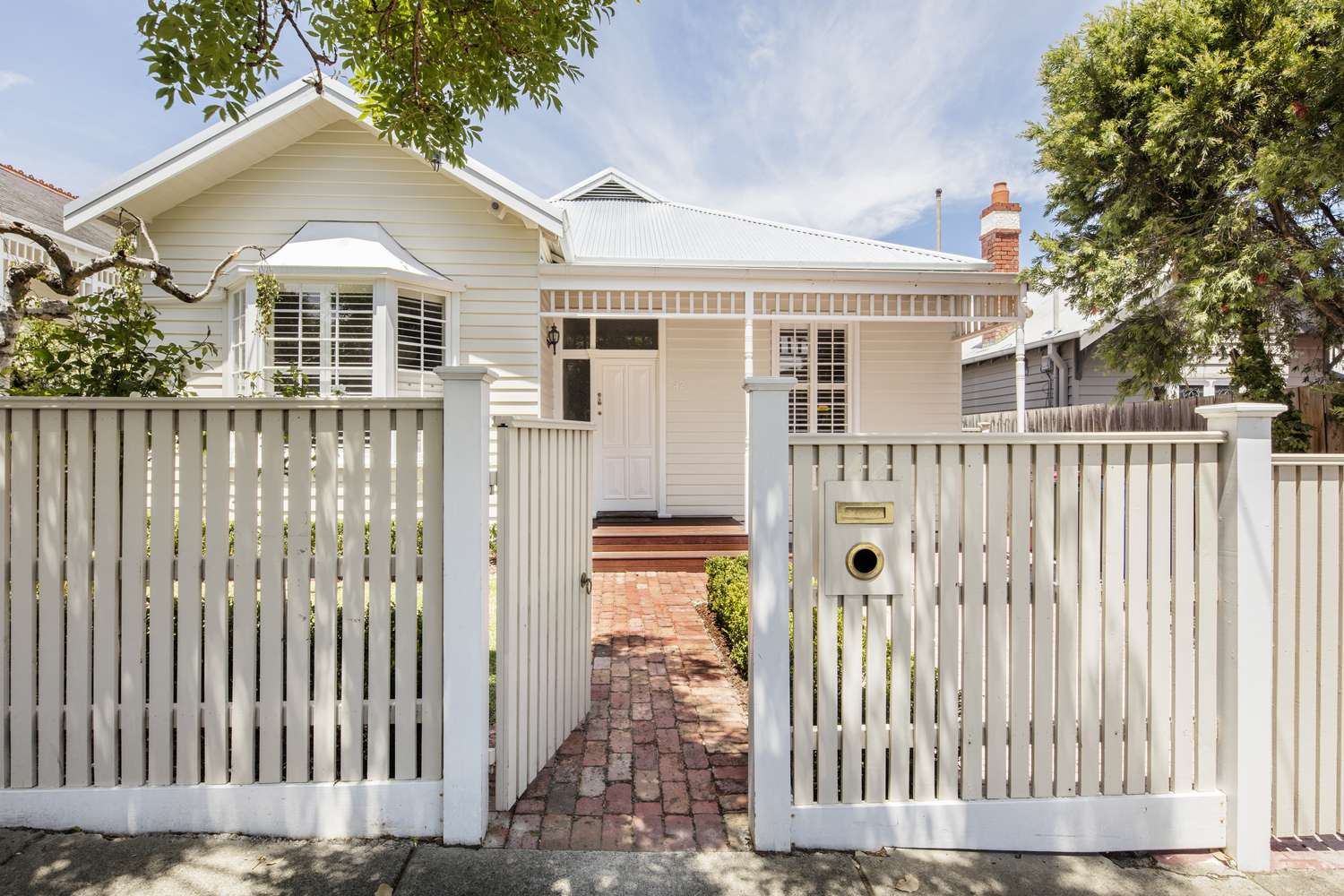 At first look, it looks pretty much the same as other cottage from the outside. However upon further inspection, amazing gable roof form can be seen extending from the rear to the garden.  The timber deck connecting to the house, serves as an outdoor space to house guests for celebration or gathering activities.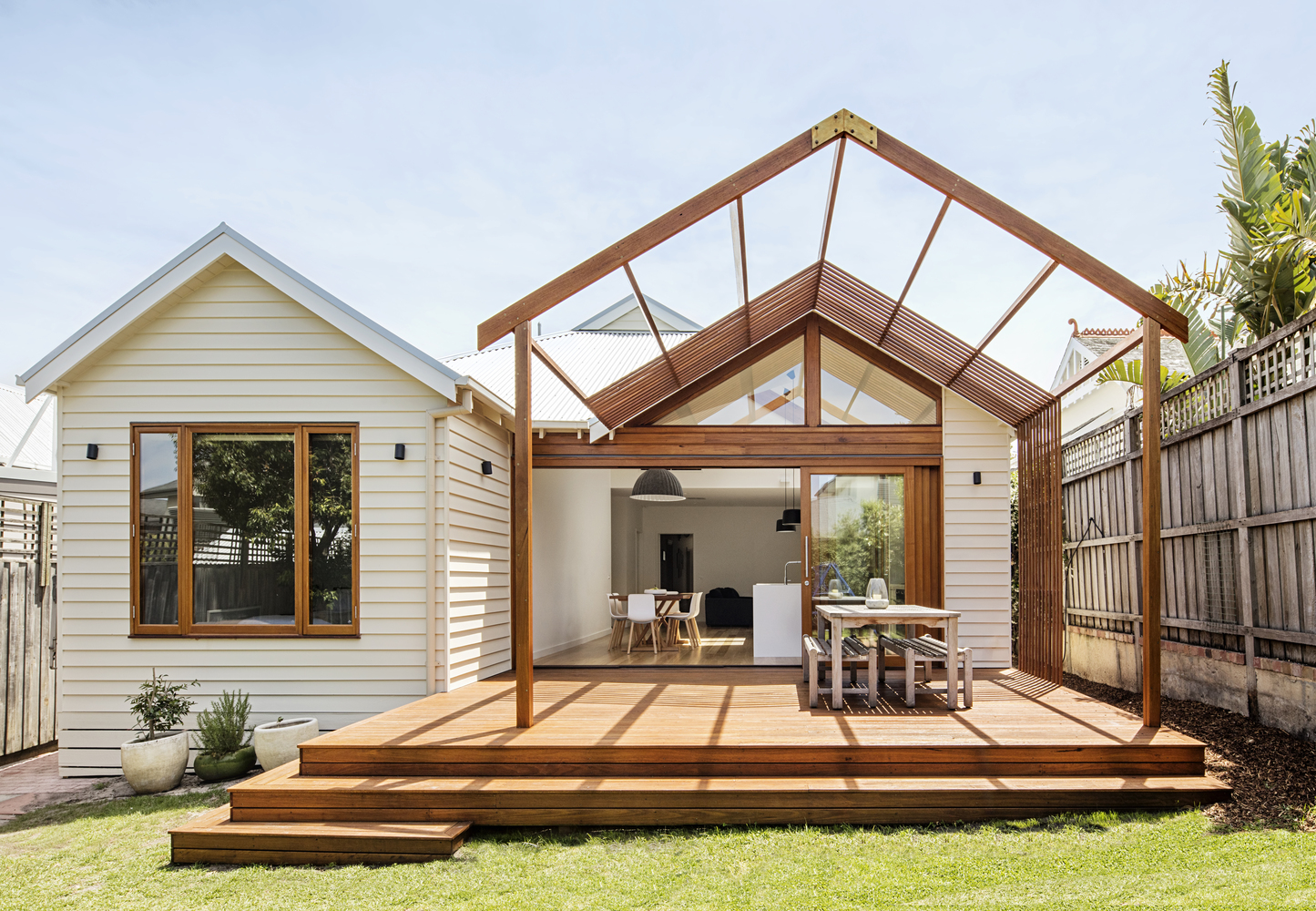 Interior Area: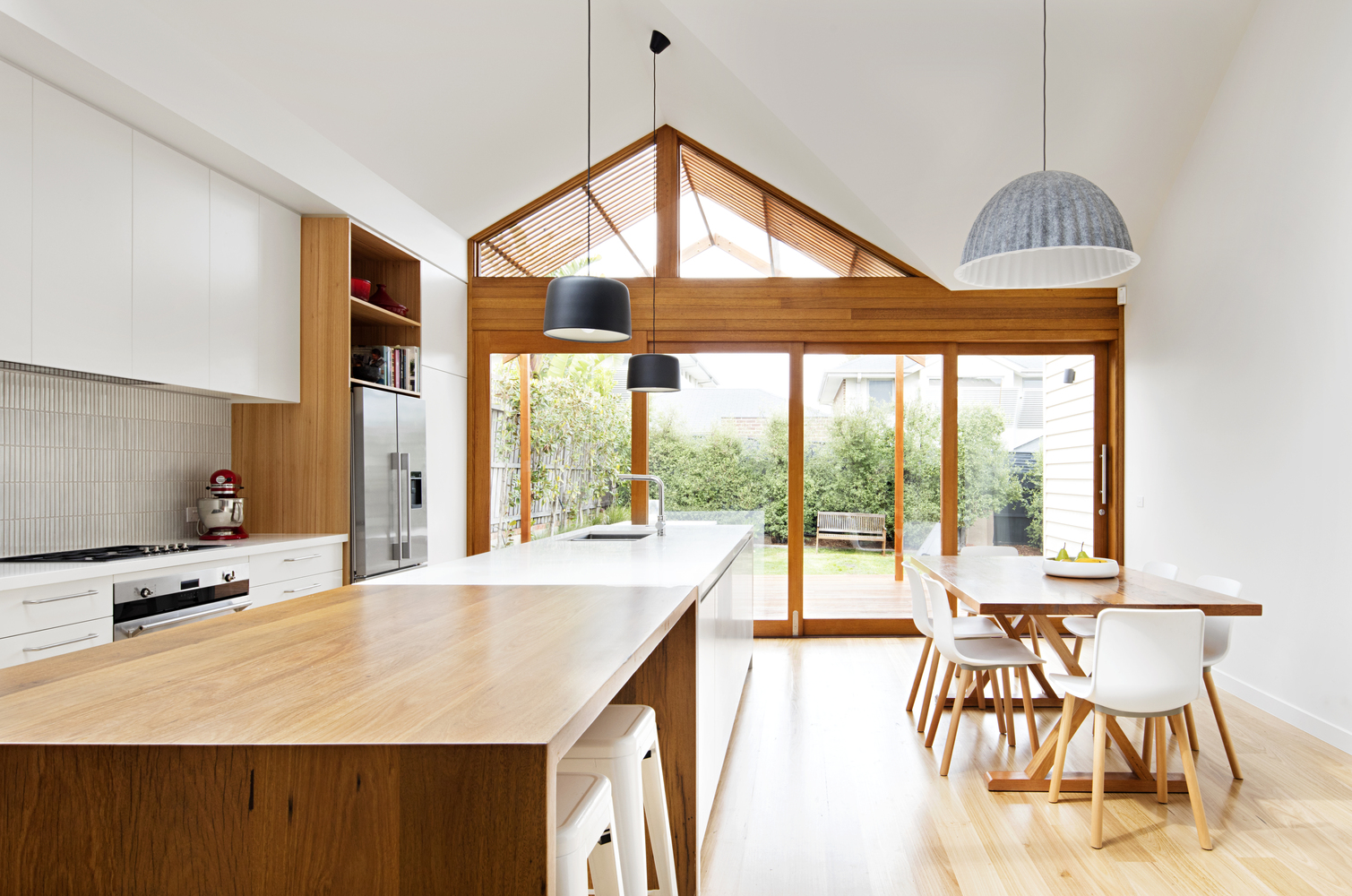 Large sliding doors are used to separate the area between indoor and outdoor. However it can be fully opened, creating a seamless, unobstructed view towards the backyard garden. The kitchen is well designed with perfect placed windows from bottom to top, welcoming abundance of skylight into the house.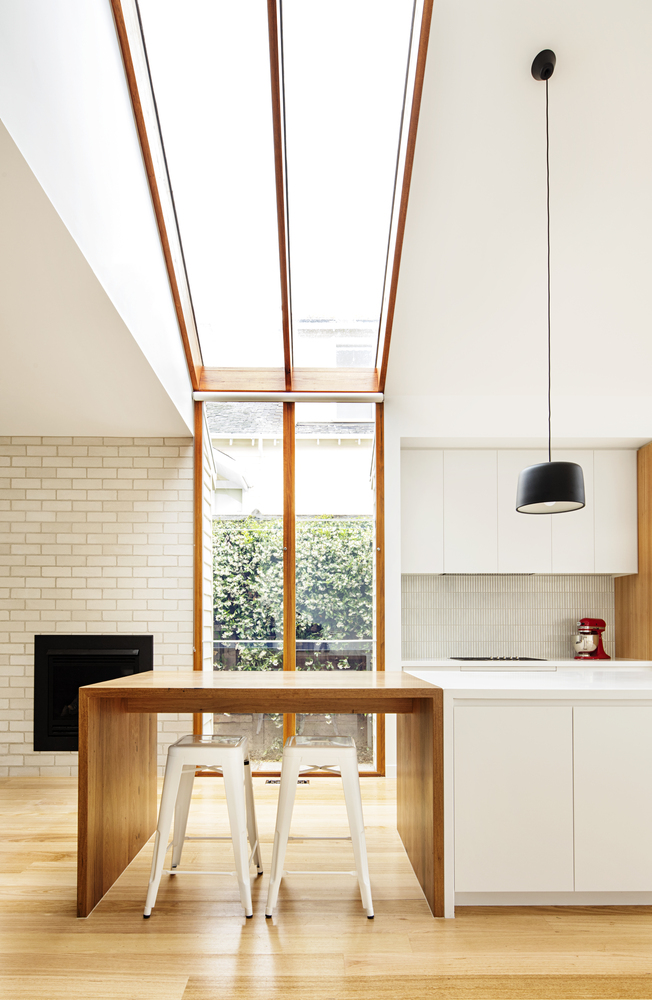 The whole house is built with the usage of timber woods and white colour tone. That is why the kitchen cabinets are all unity under white colour with minimalistic features. To add contrast to it, a small timber breakfast table can be seen attached to the white kitchen island.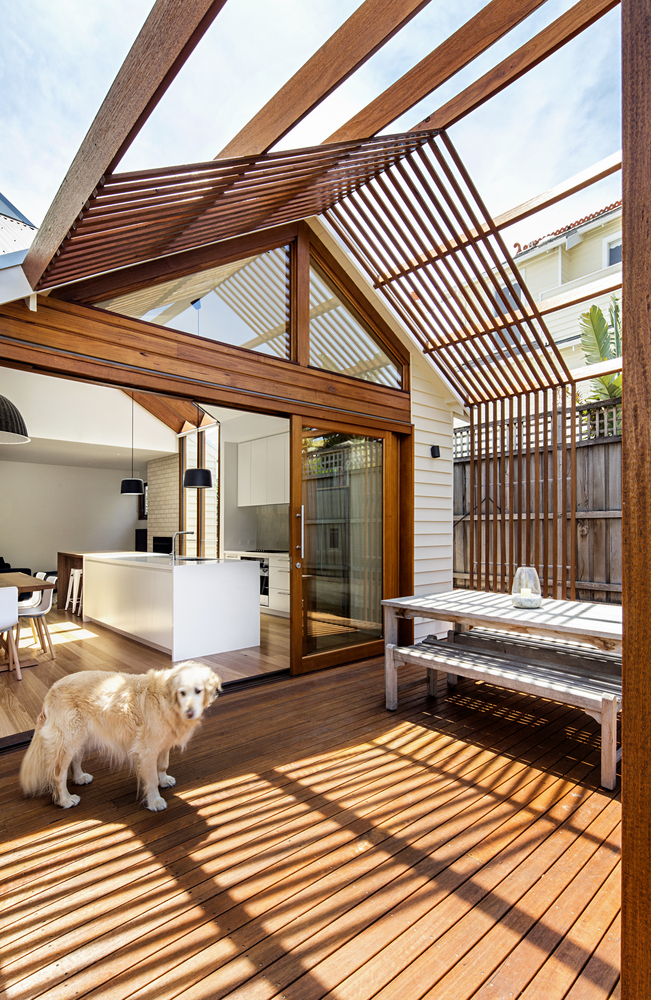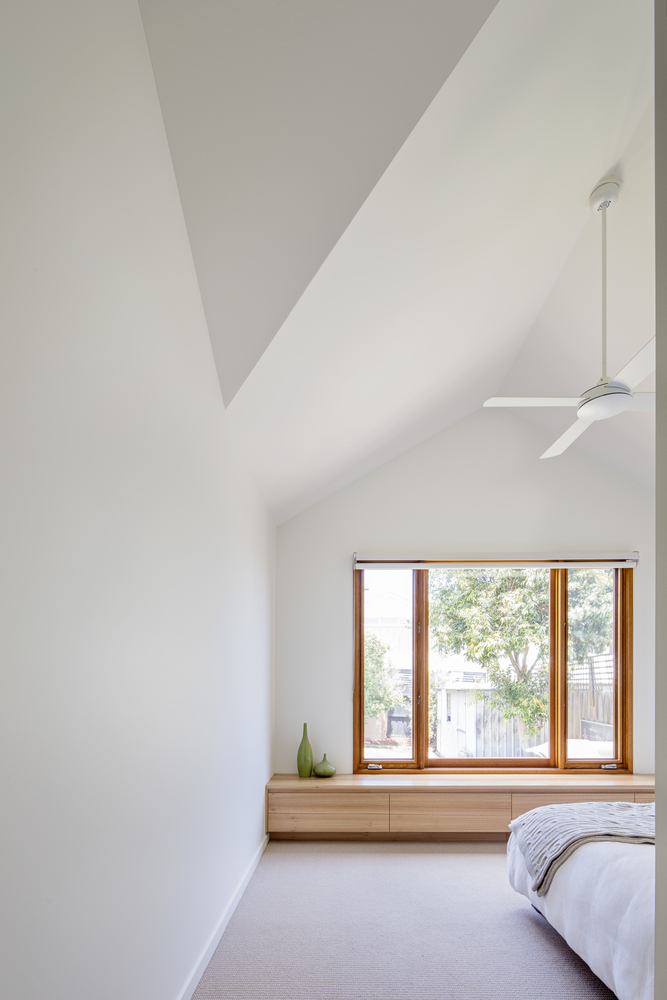 The bedroom is kept minimalistic with predominantly white furniture surrounding the room.  In addition, cottage style ceiling is reflected here, giving a much cozy and warmth vibe to the room.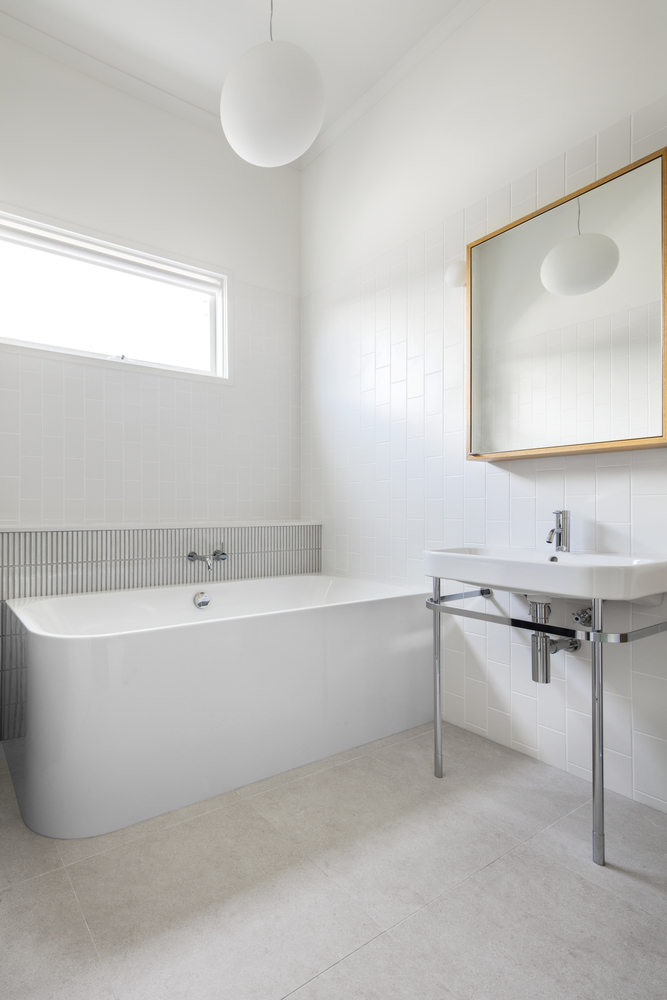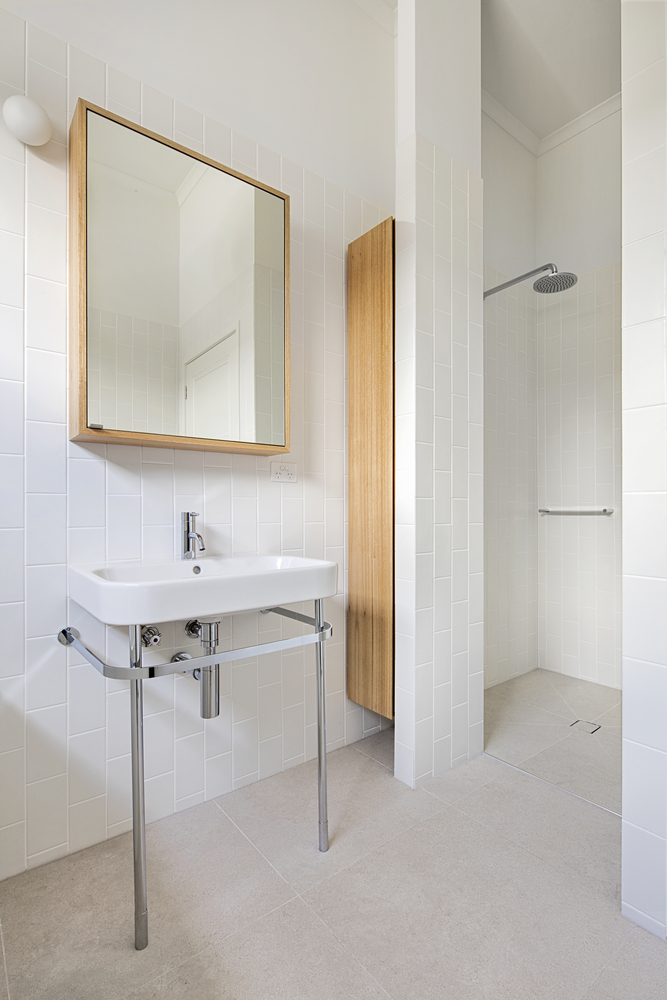 The bathroom is well designed with white ceramic tiles, stainless steel and wooden texture to complete a cohesive tone. The client wanted a neutral tone with simplistic tone for this house and the designers managed to deliver it with style.
All images are taken from Archdaily unless otherwise stated.
Interested for more amazing house designs? Check out our collection of house design articles now.