A simple house has been transformed into a lovely, large and modern house know as RN House by Rakta Studio. Created with style, the residence is located in Tatar Jingga Nagara, Indonesia. They wanted to create a home that would blend in with the surroundings but also look uniquely outstanding. Hence, the idea of RN House was born as they took the inspiration from the location of the area.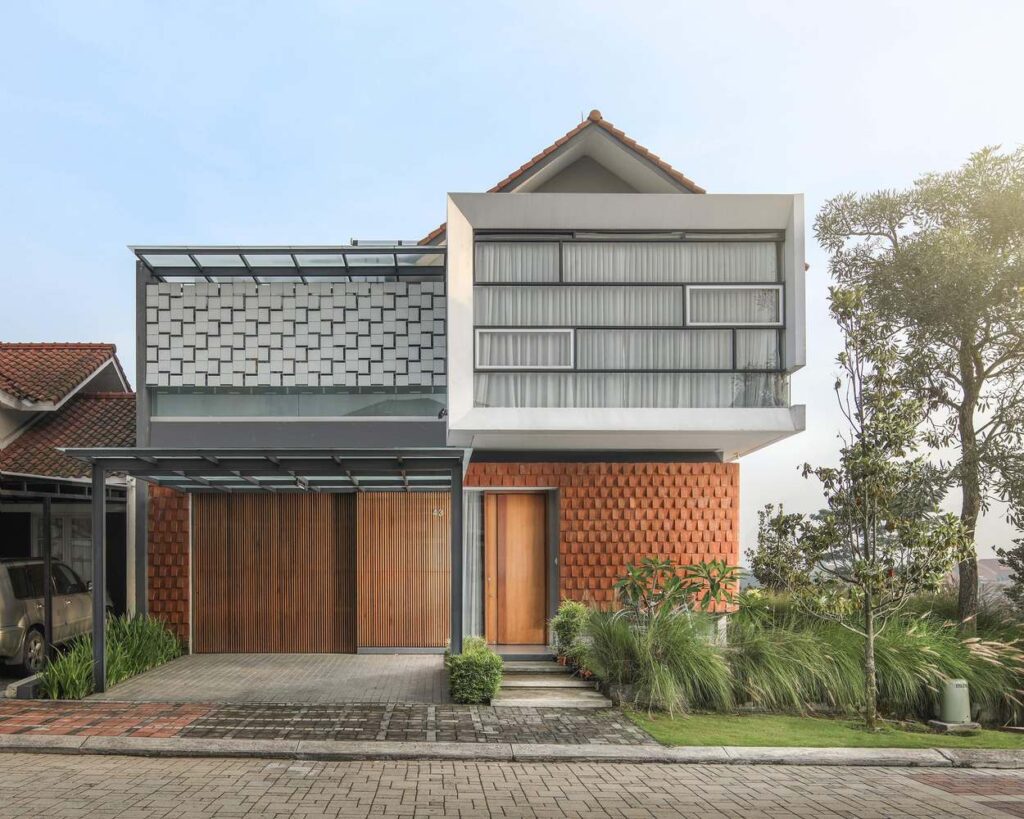 Exterior Area:
(RN House By Rakta Studio)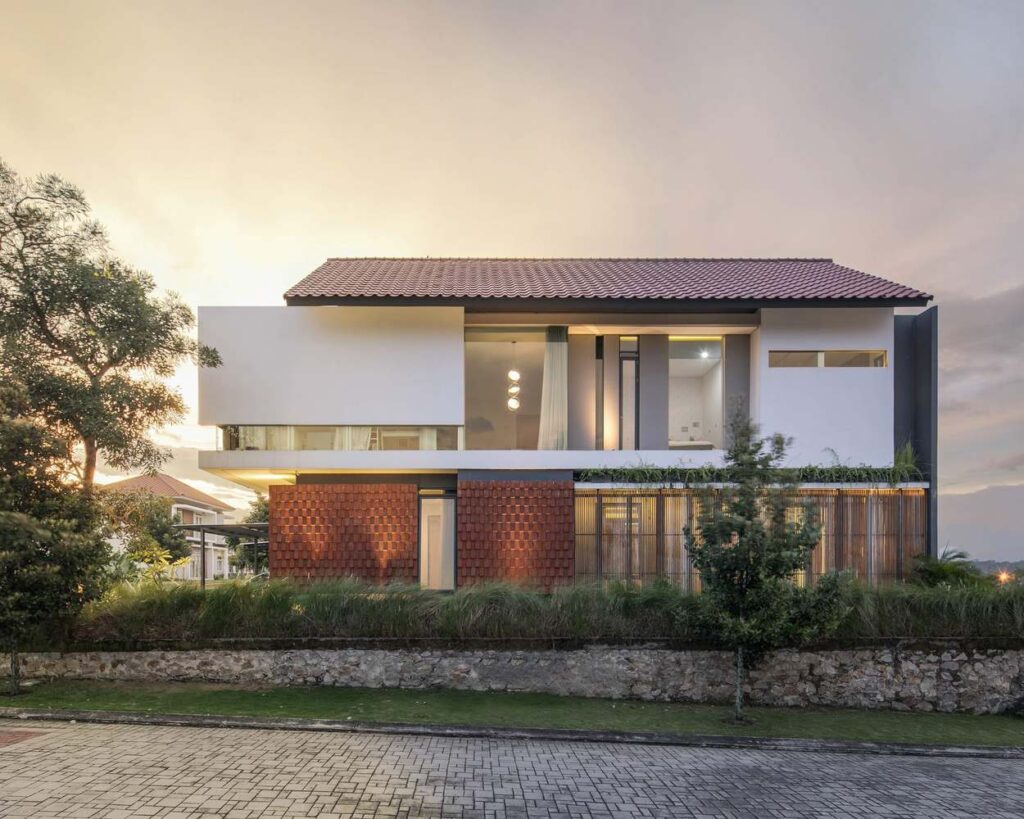 The location, Tatar Jingga Nagara is defined as Tatar means place or location, Jingga is the colour orange and Nagara means city. In accordance with this, the architects decided to take orange as the main theme colour and create a sense of harmony between the inner and outer spaces. They played around with the structure, creating an image almost like two different "boxes" stacked on top of each other.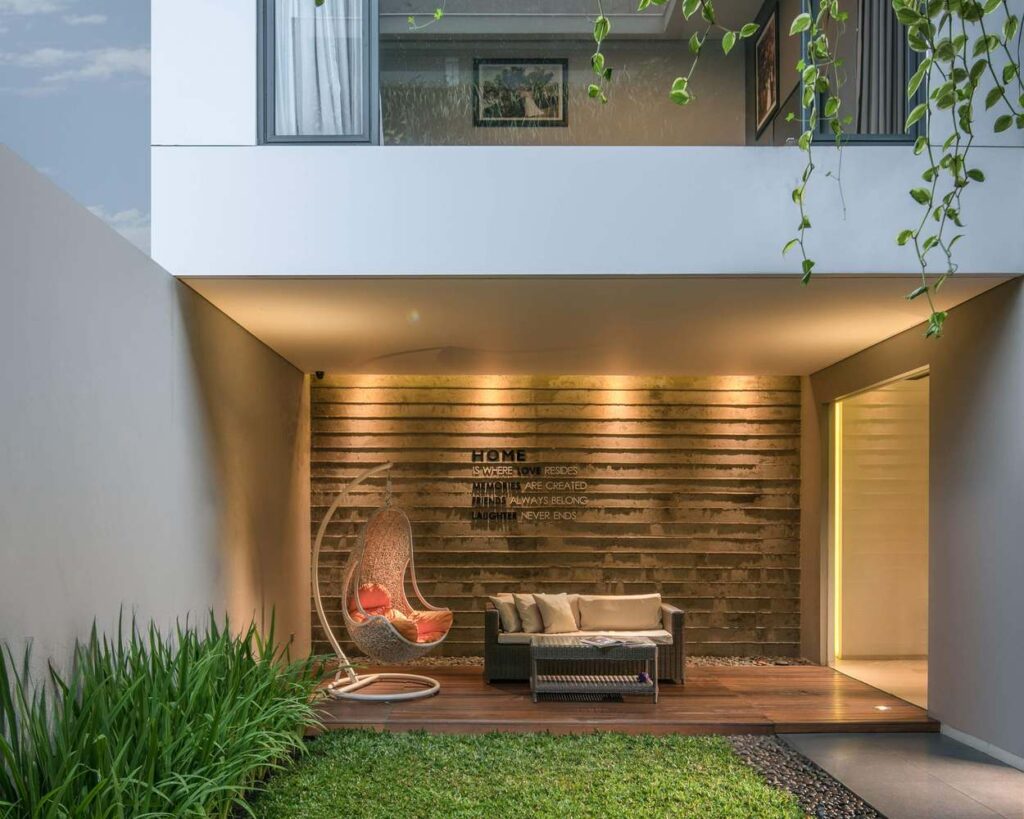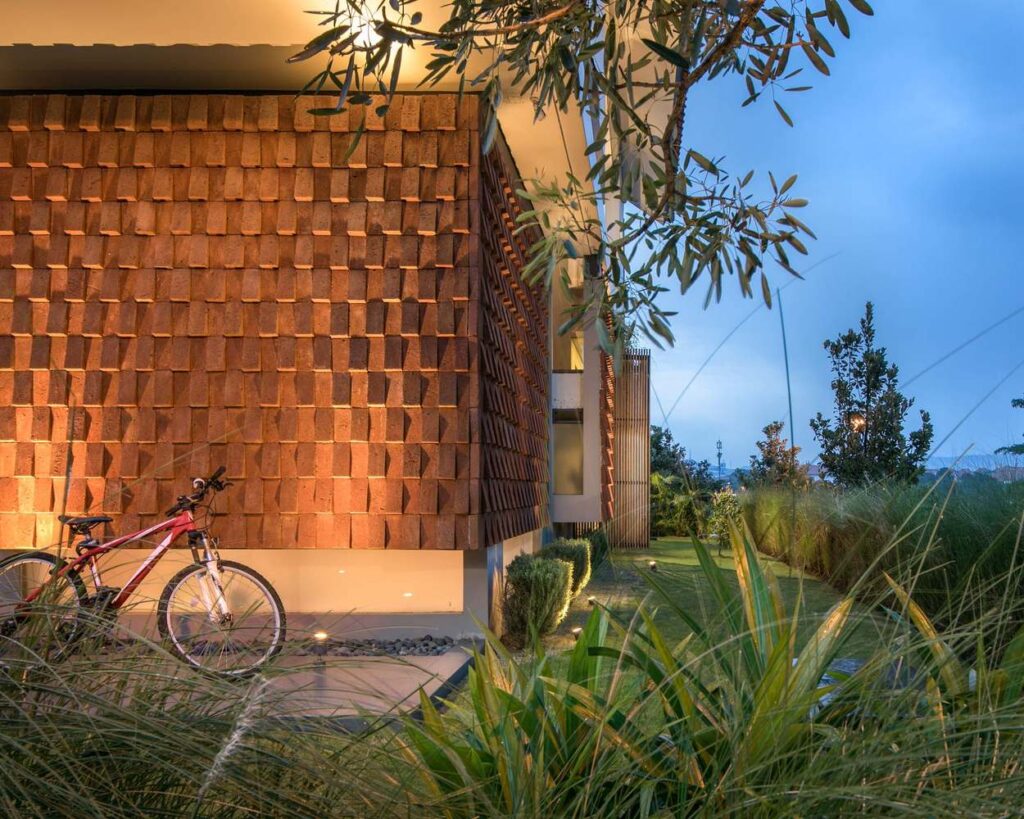 The bottom box is created using bricks material and the same brick orange colour. The design of the facade of the house is also similar to a bare brick layout; and creates an interesting shadow configuration due to the pattern. On the second floor, the architects created a fun imaginary "pulled out" white box; for contrast and visual interest which gives the house a light and dynamic impression. The east side of the house is exposed to reduce the morning heat from the sun; and this can be opened in the evening for cooler air to get into the residence.
Interior Area: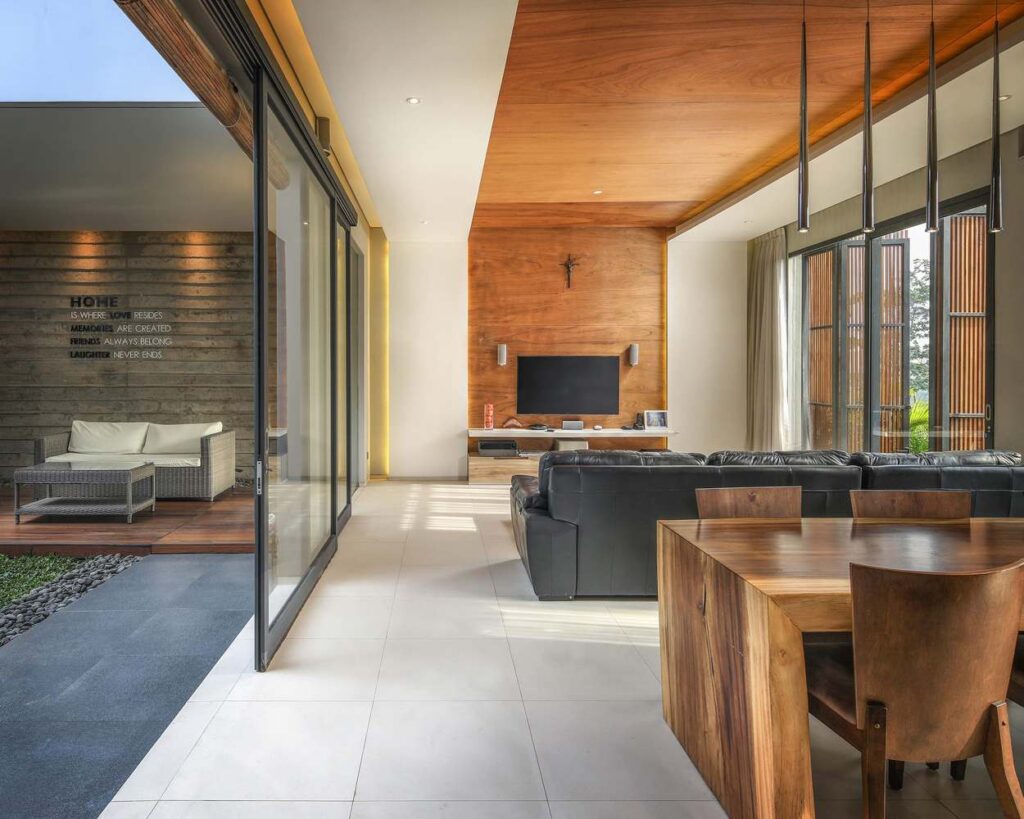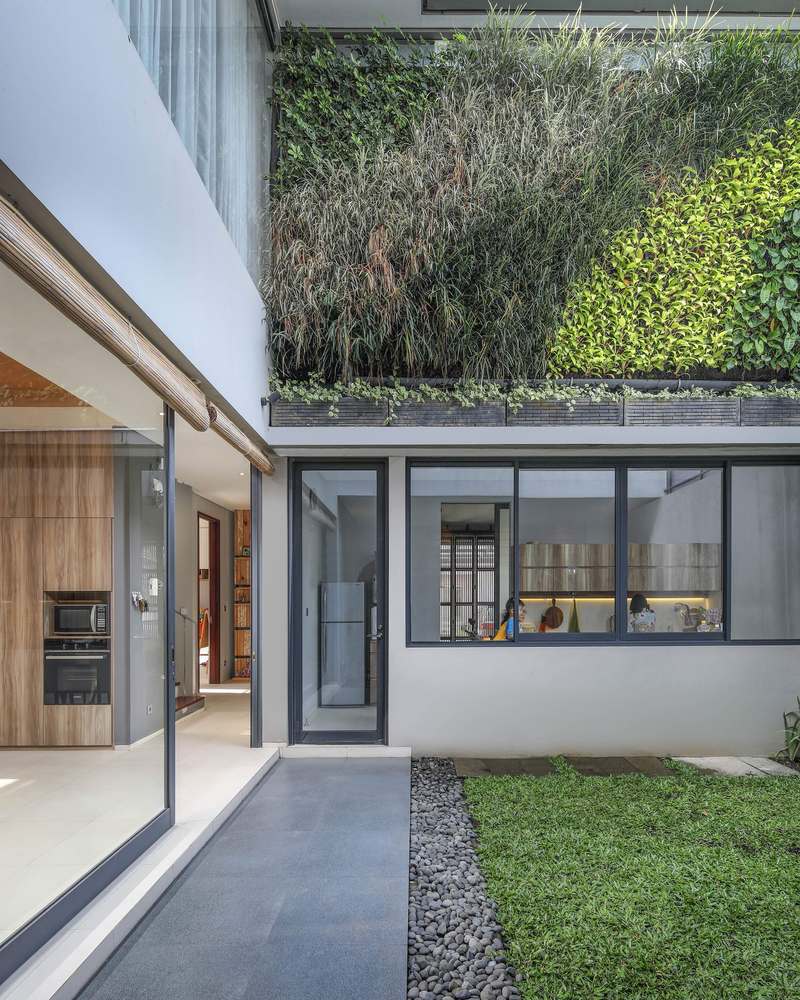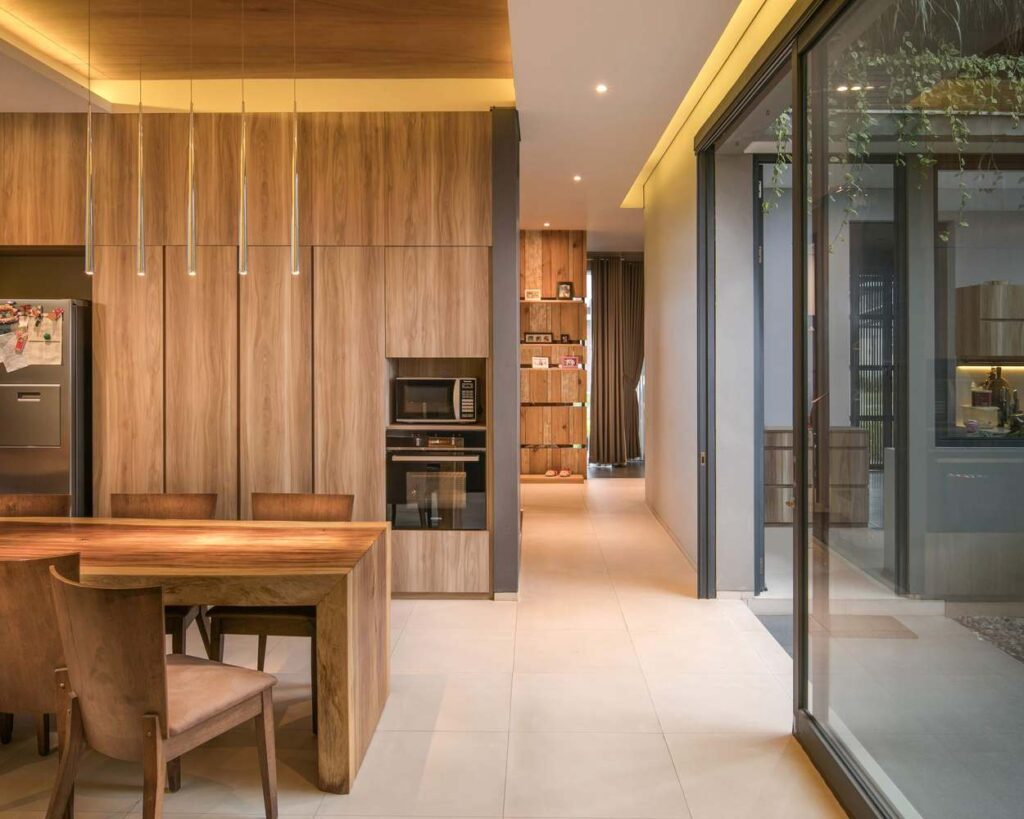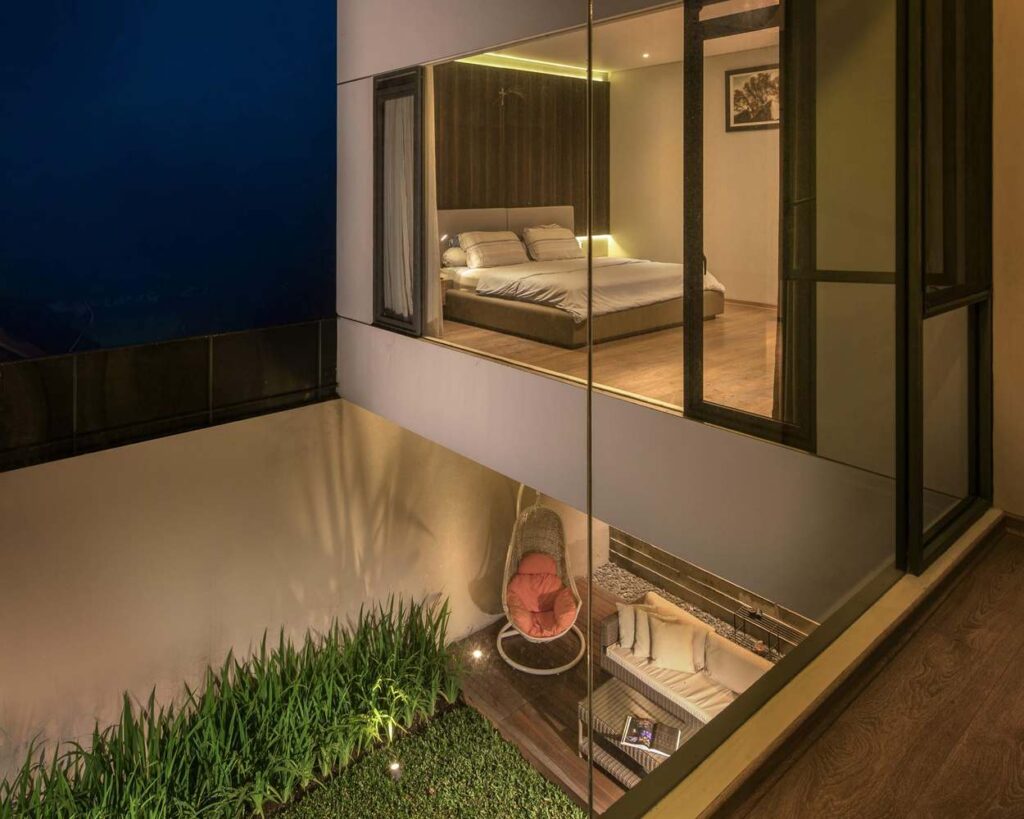 Inside, there is a garden located in the middle of the house which enables both inner and outer space to blend together. Most importantly, increase the airflow and intensity of the sunlight streaming in the house. The interior design of the house uses the same colour palette as its facade, with white and orange as the main theme. Modern fixtures and furnishings finished in natural materials; help to blur the line even more between the inner and outer spaces for a nature-inspired abode.
All images taken from HomeDecoMalaysia.com Facebook page unless otherwise stated.
Interested for more amazing house designs? Check out our collection of house design articles now.