Many people who are working in the city often want a peaceful and relaxing home where they can get away from it all after a long day. This is why Am House in Ho Chi Minh was built. The garden house stands on a 3,500 square metres of land and is a collaboration between three architects; AmDesign Architects, Time Architects and CTA. The owner wanted a stress-free place so he required his house to be serene and calm.
Exterior Area: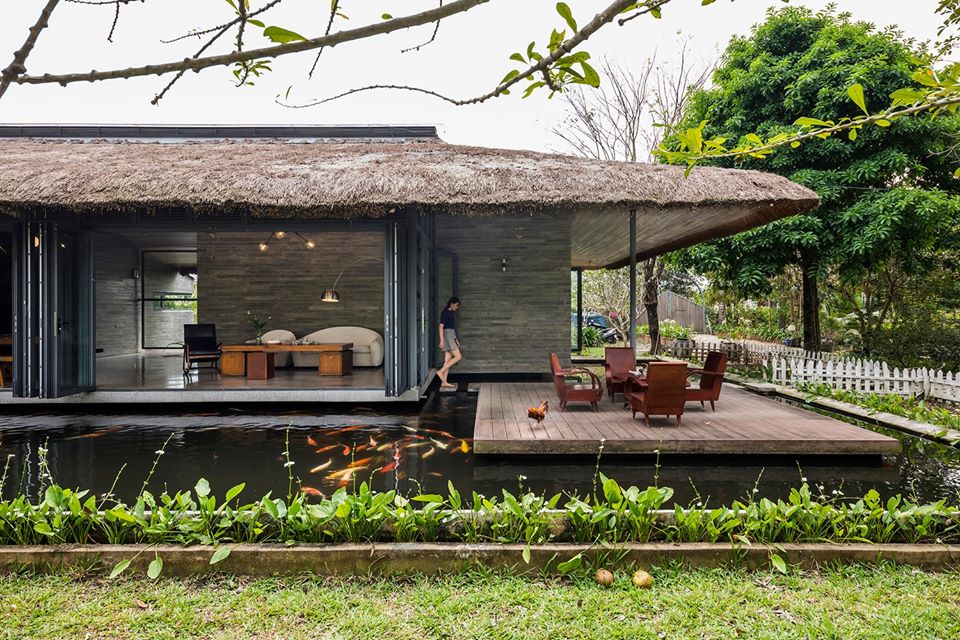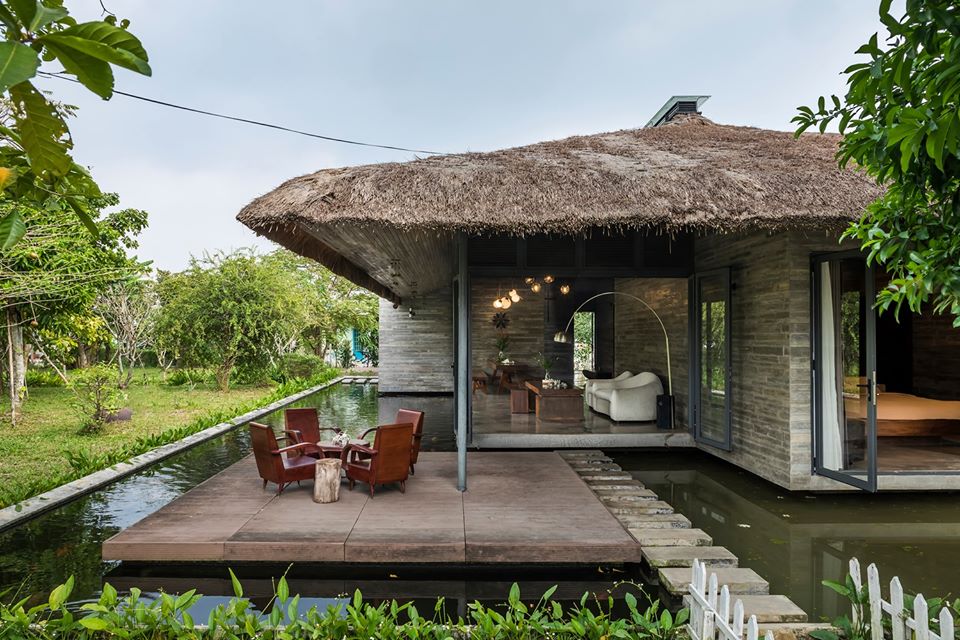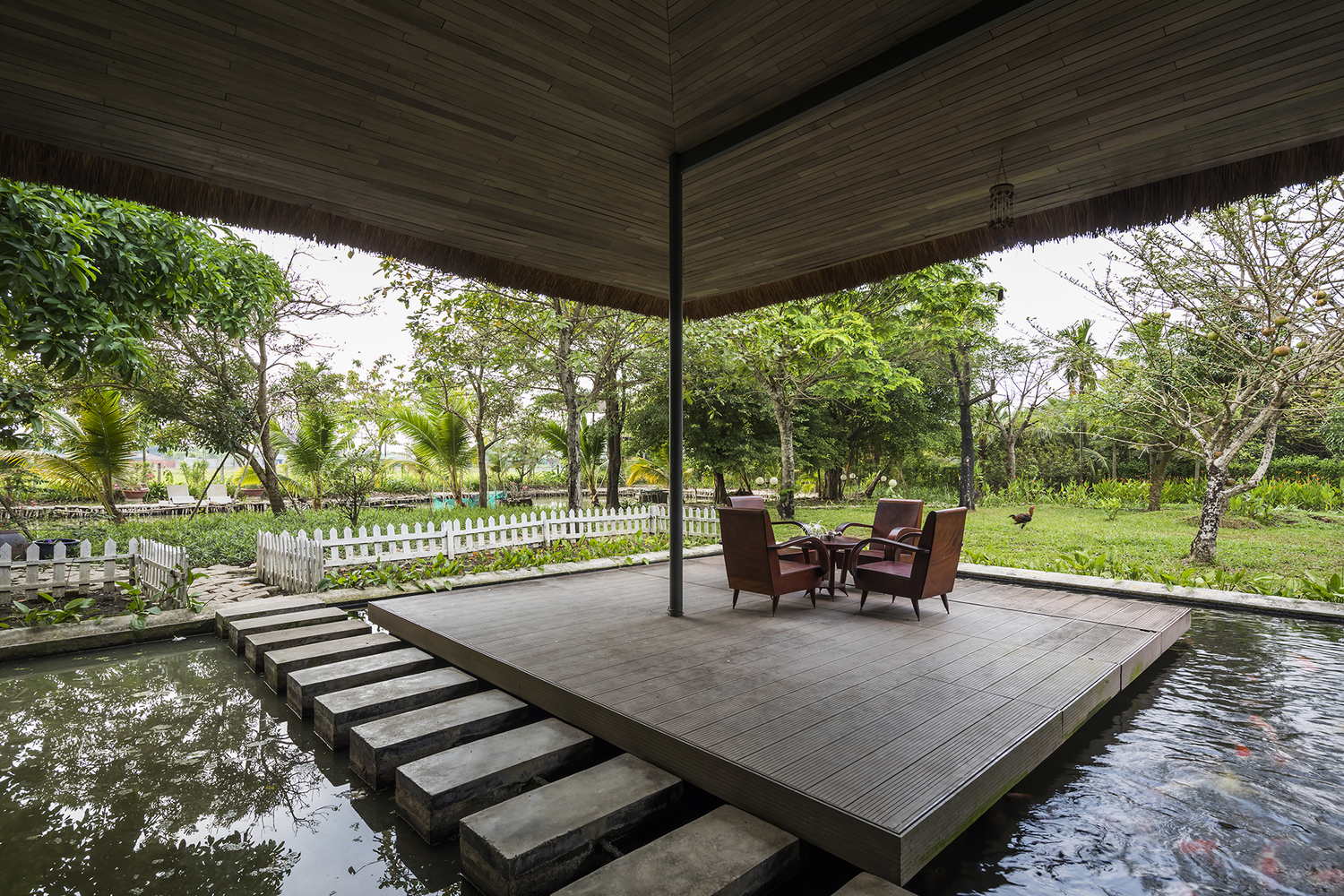 The house is designed with five separate blocks that are arranged randomly under a big thatched roof. Next to it, there is a lake. Splitting blocks were used so that the owner can enjoy different views inside and outside the home. This also allows the architects to maximise the air and natural light to the space.
The roof is an eco-friendly feature that is integrated with nature. It consists of three layers that allow the building to reduce heat and keeps the house cool.
Interior Area: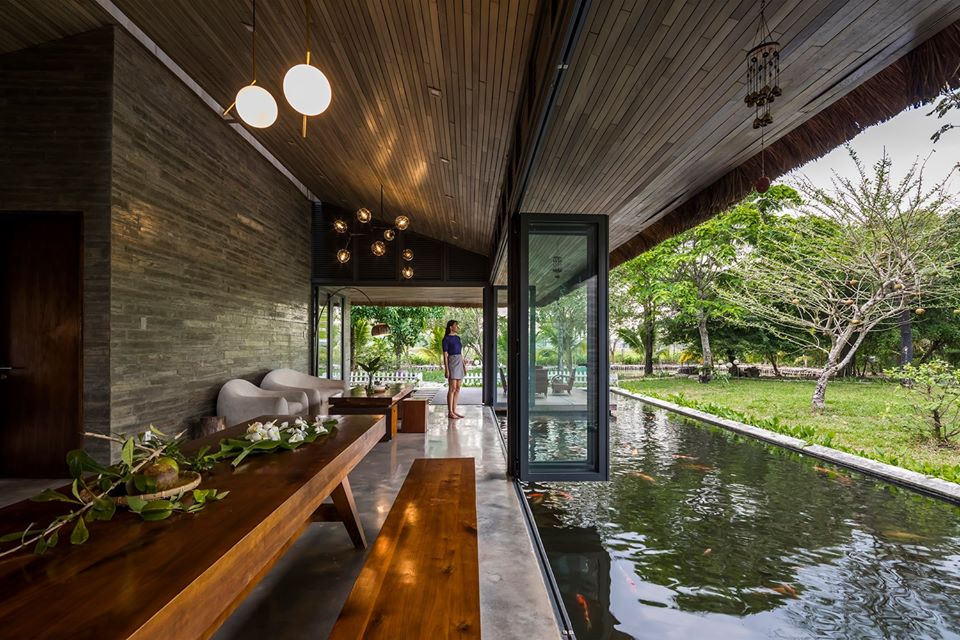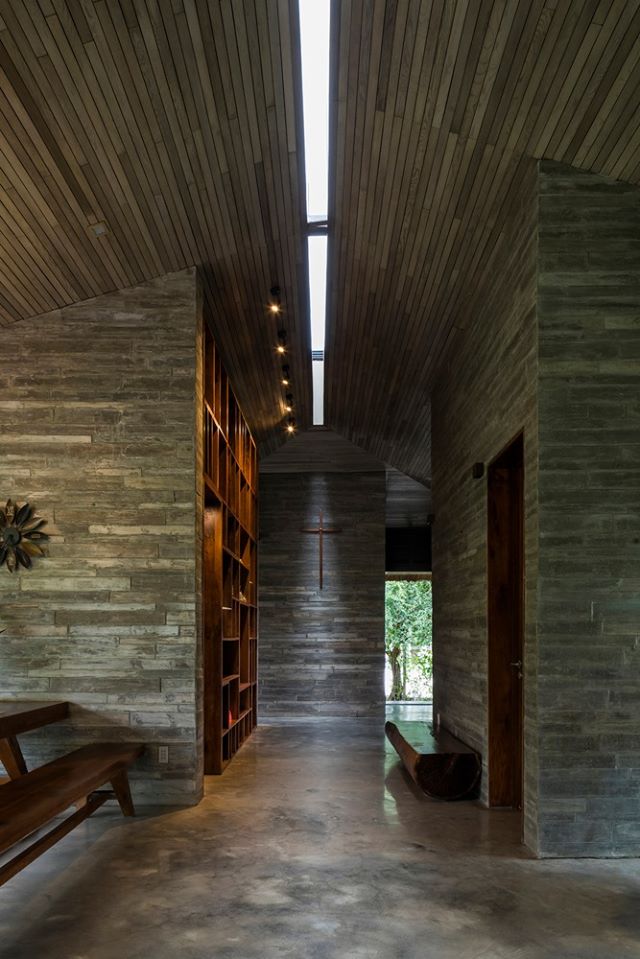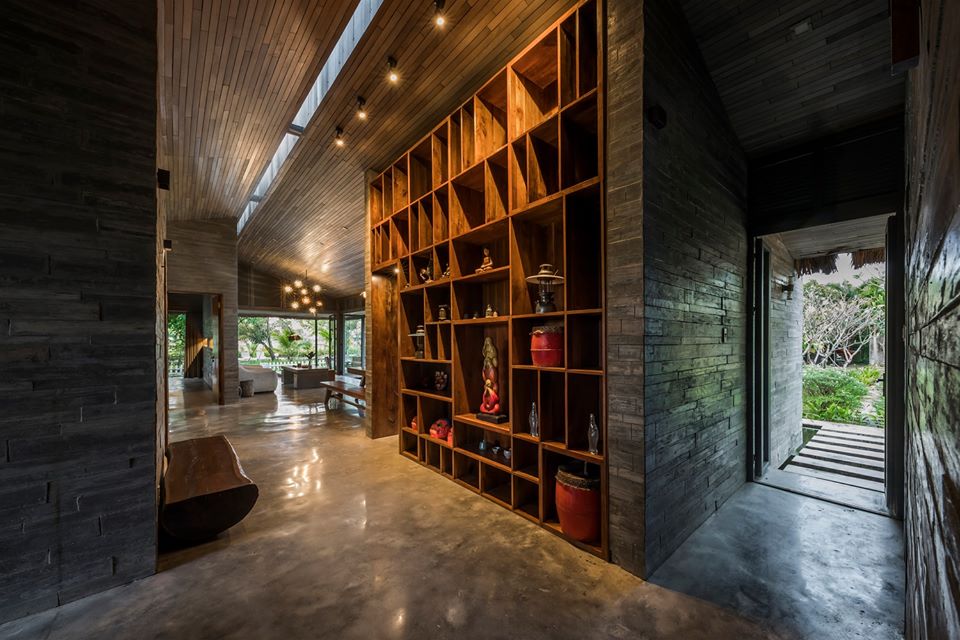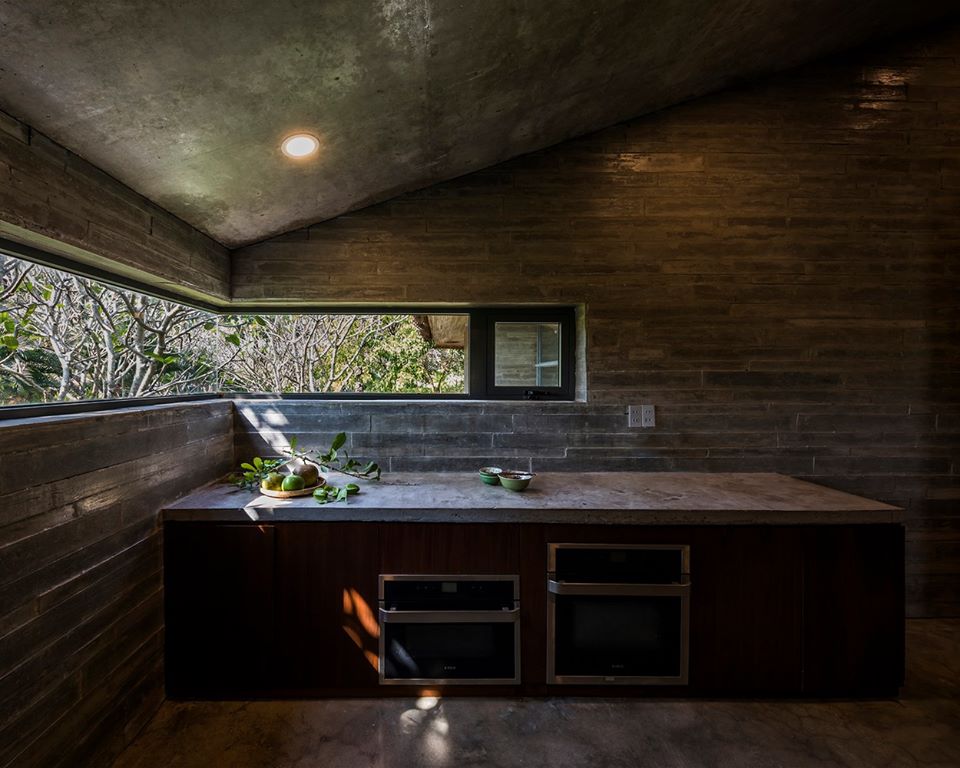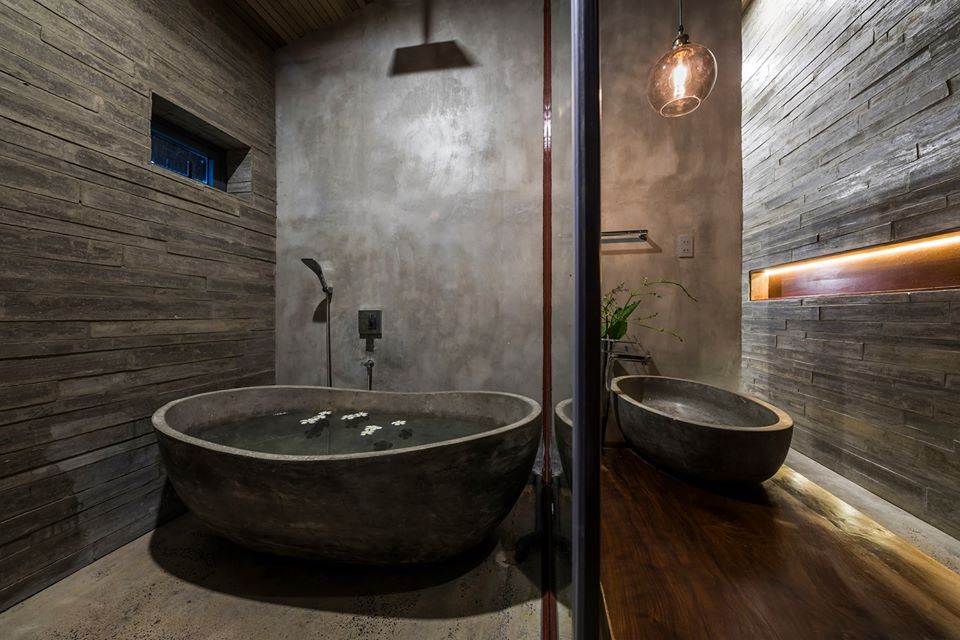 Since the house is in a tropical country, other methods to reduce the heat and keep it well-ventilated were used. There is a slot in the middle of the house so more daylight can enter the home.
The lake surrounding the house also helps to keep the building cool.  The walls are concrete lined with wood and the floor follows a similar style. Tiles are not used in this home but the floor still feels comfortable to walk on.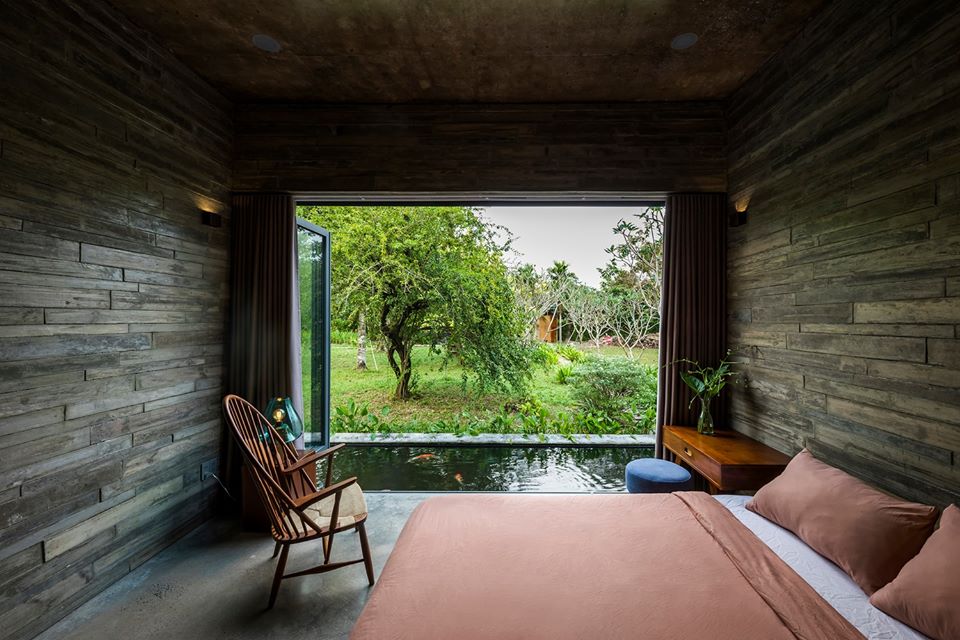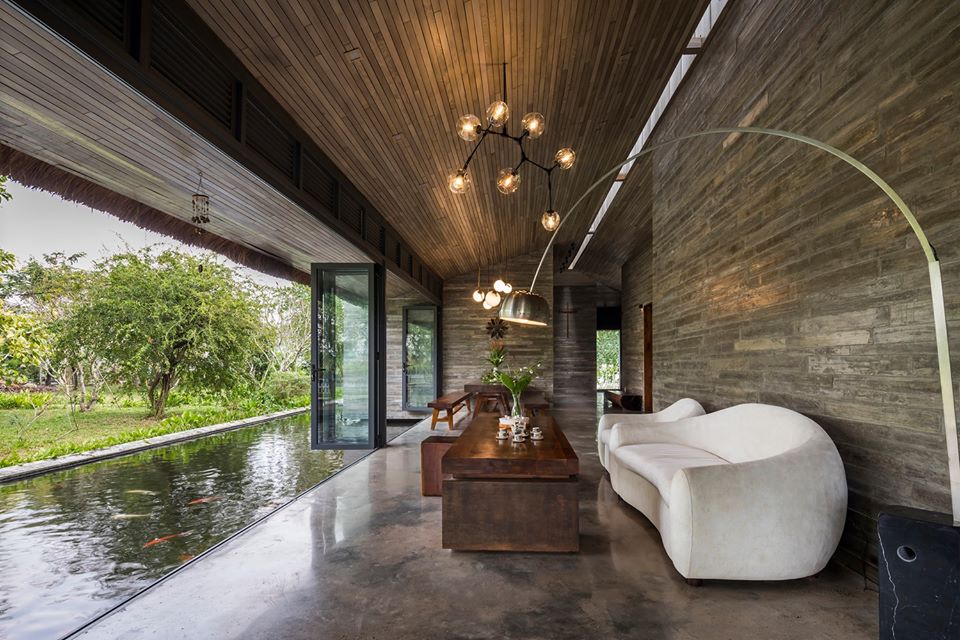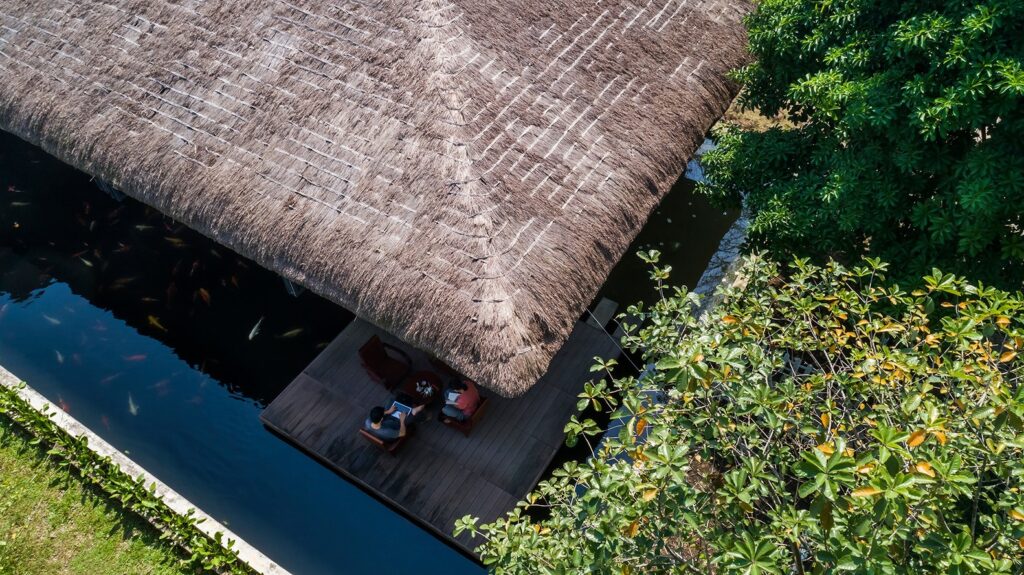 Overall, the house is at one with nature and this can be seen from its tropical decor. It also features neutral colours and wood elements so that it can blend in with the surrounding nature.
The thatched roof is a clever touch as it makes the house look unassumingly simple but inside, it is still very modern and stylish.
All images are taken from AmDesign Architects unless otherwise stated.
Interested for more amazing house designs? Check out our collection of house design articles now.