Strategically located around the botanic gardens, Fade to Green truly embodies the natural theme into its house design. By incorporating the green elements, the residents can experience living with the nature, while also enjoy the comfort of modern architecture.
Project: Fade to Green
Architect: Hyla Architects
Location: Singapore
Exterior Area: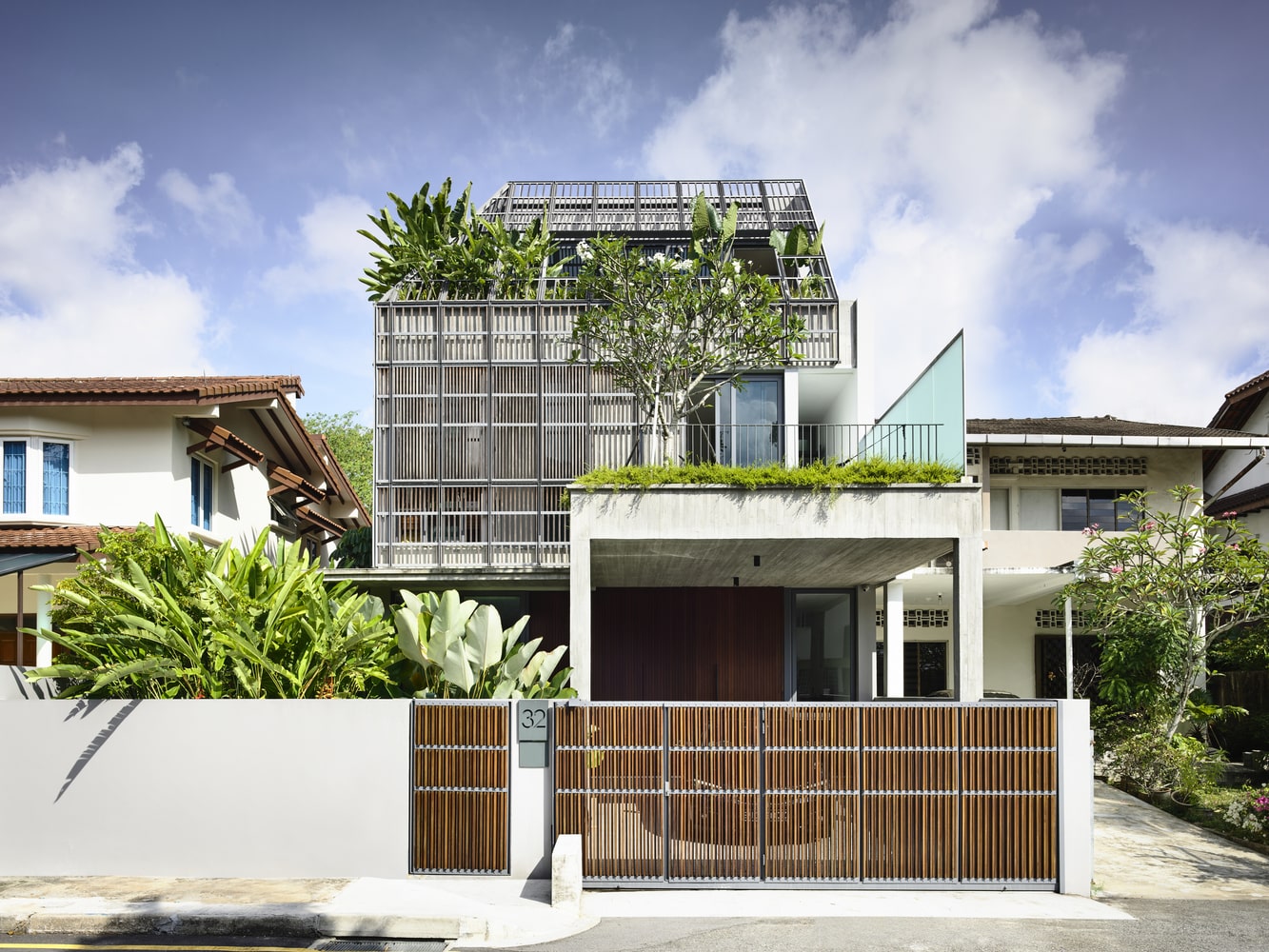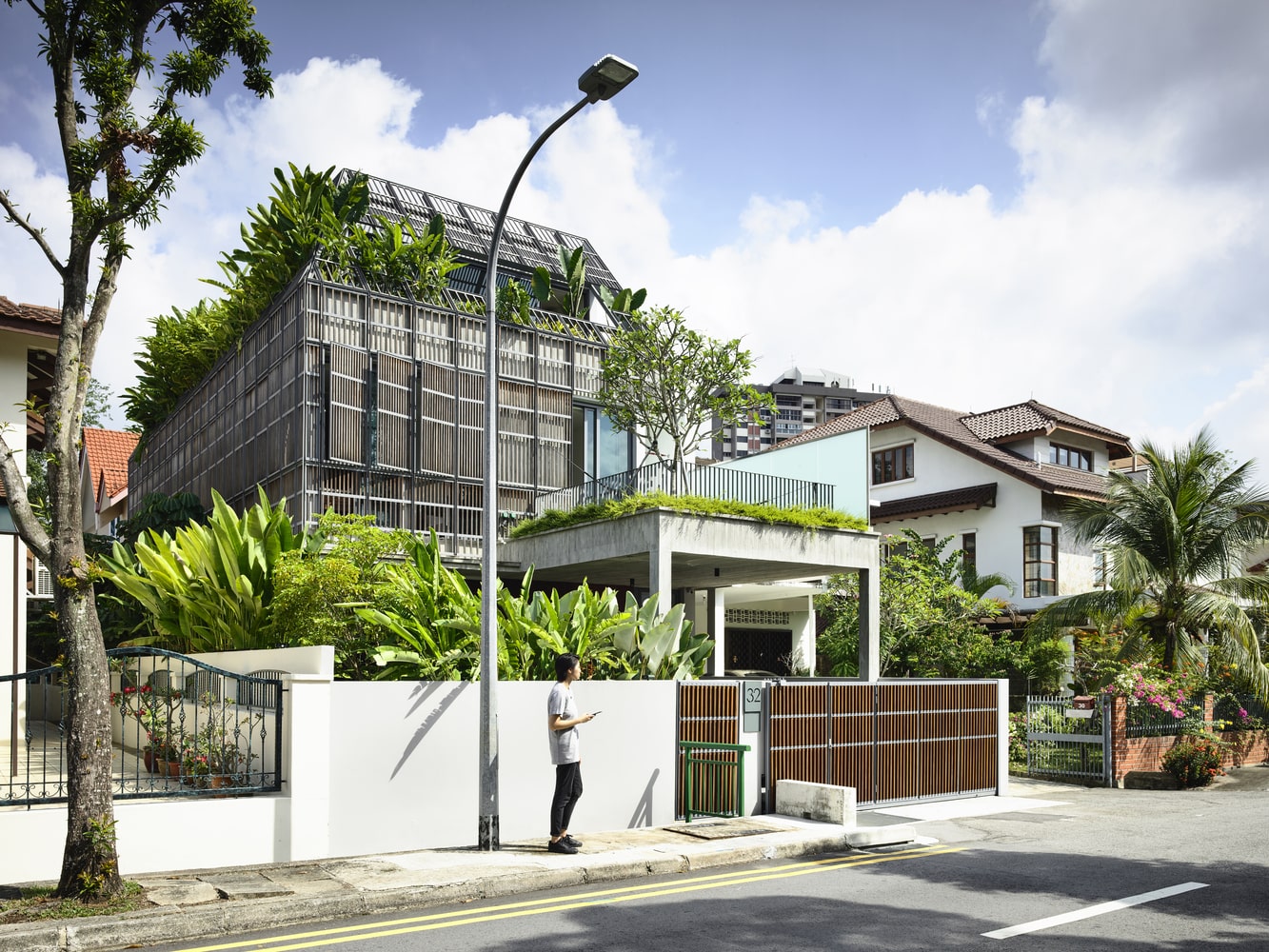 At first glance, the house is prodding with plants, trees and greeneries from the inside out. Besides, privacy strips are heavily utilised to hinder from prying eyes.  The facade of the house is kept simple with industrial style features while the nature elements are the main decoration around it.
Interior Area: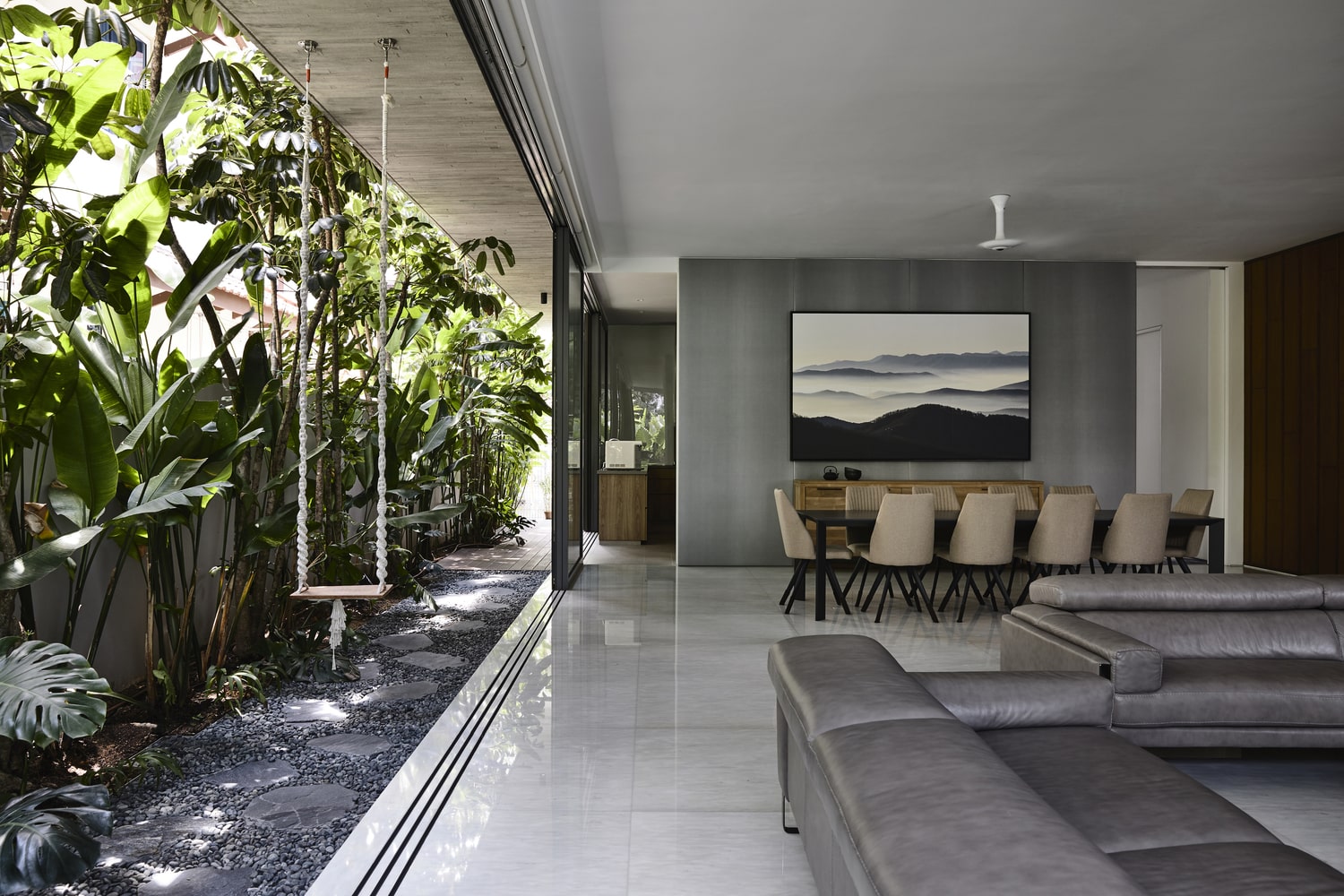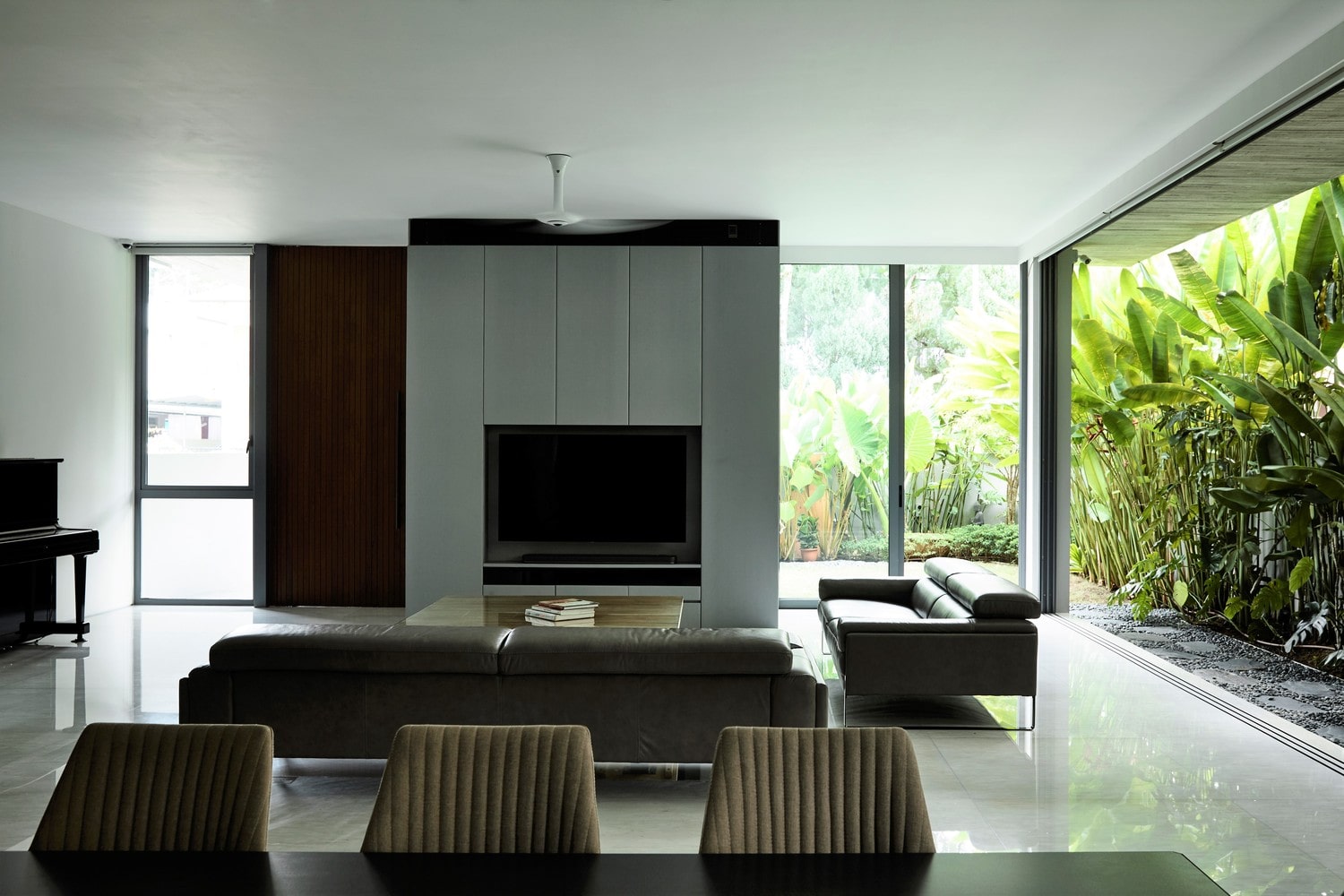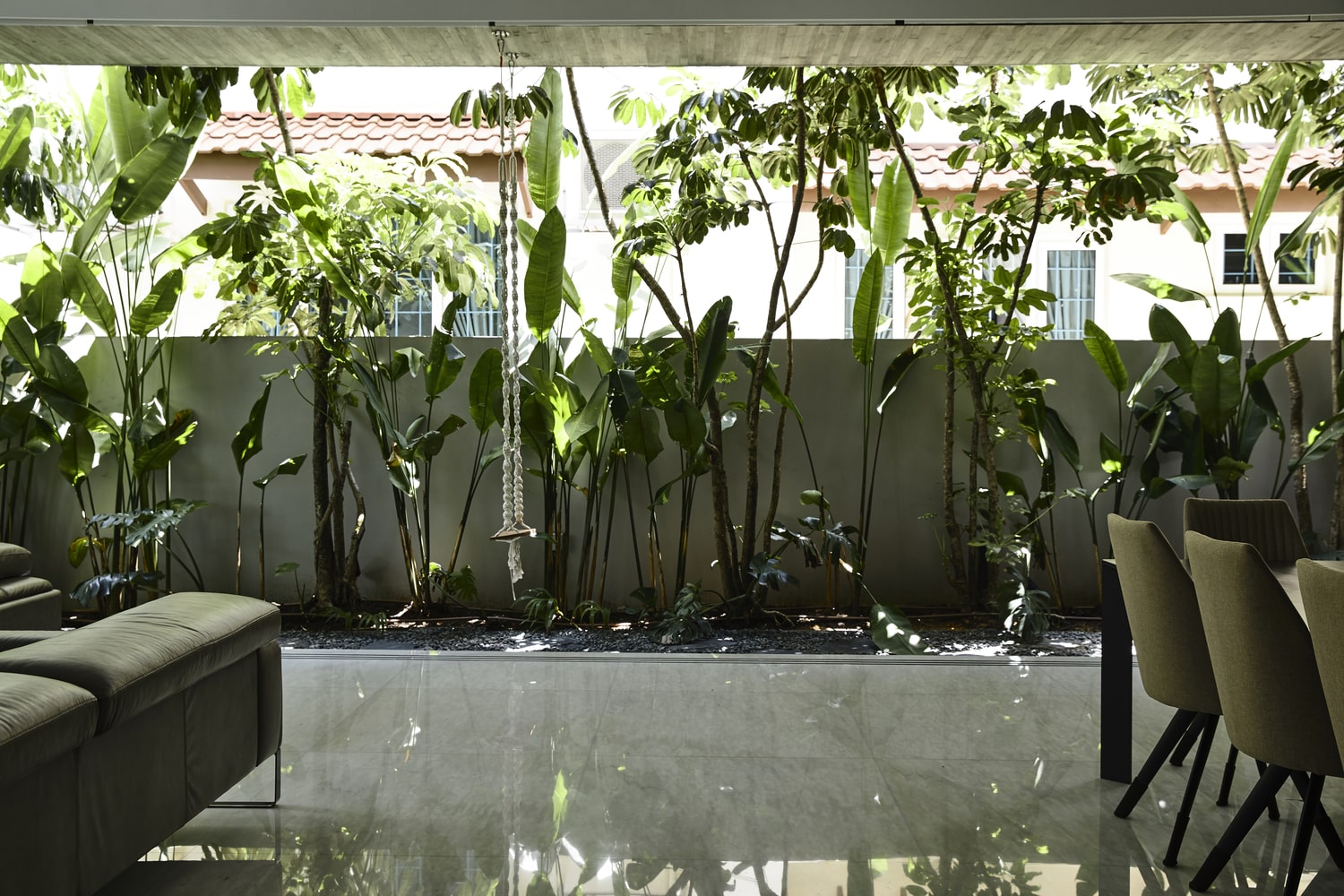 Stepping into the house, the first thing you will noticed is the interconnected space between indoor and outdoor. The open concept of this space invites natural sunlight into the house, while also keep good air ventilation circulating around the house.
From there, you can enjoy your favourite TV shows at the living room or have your meal in the dining area, while also admiring the beautiful green surroundings.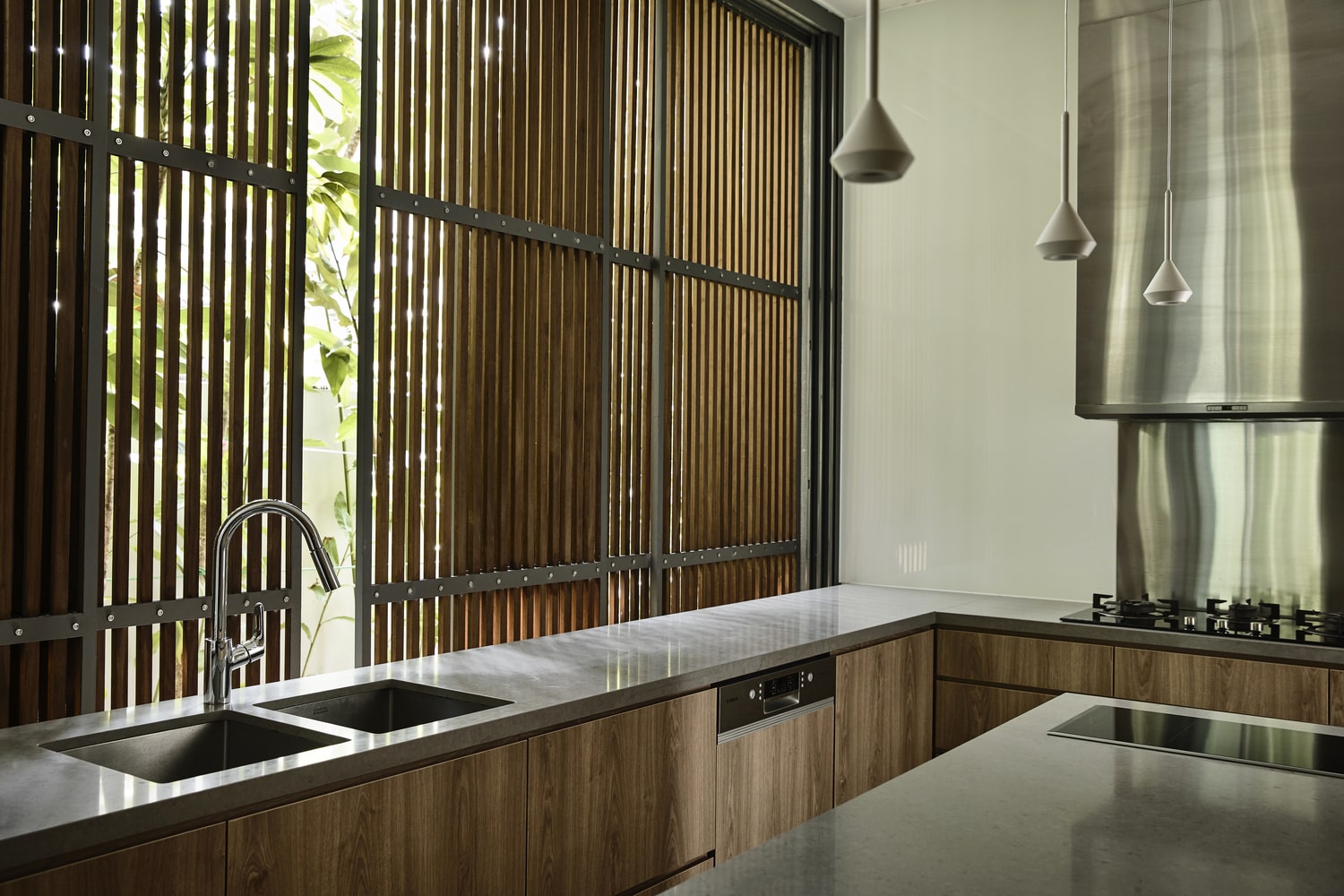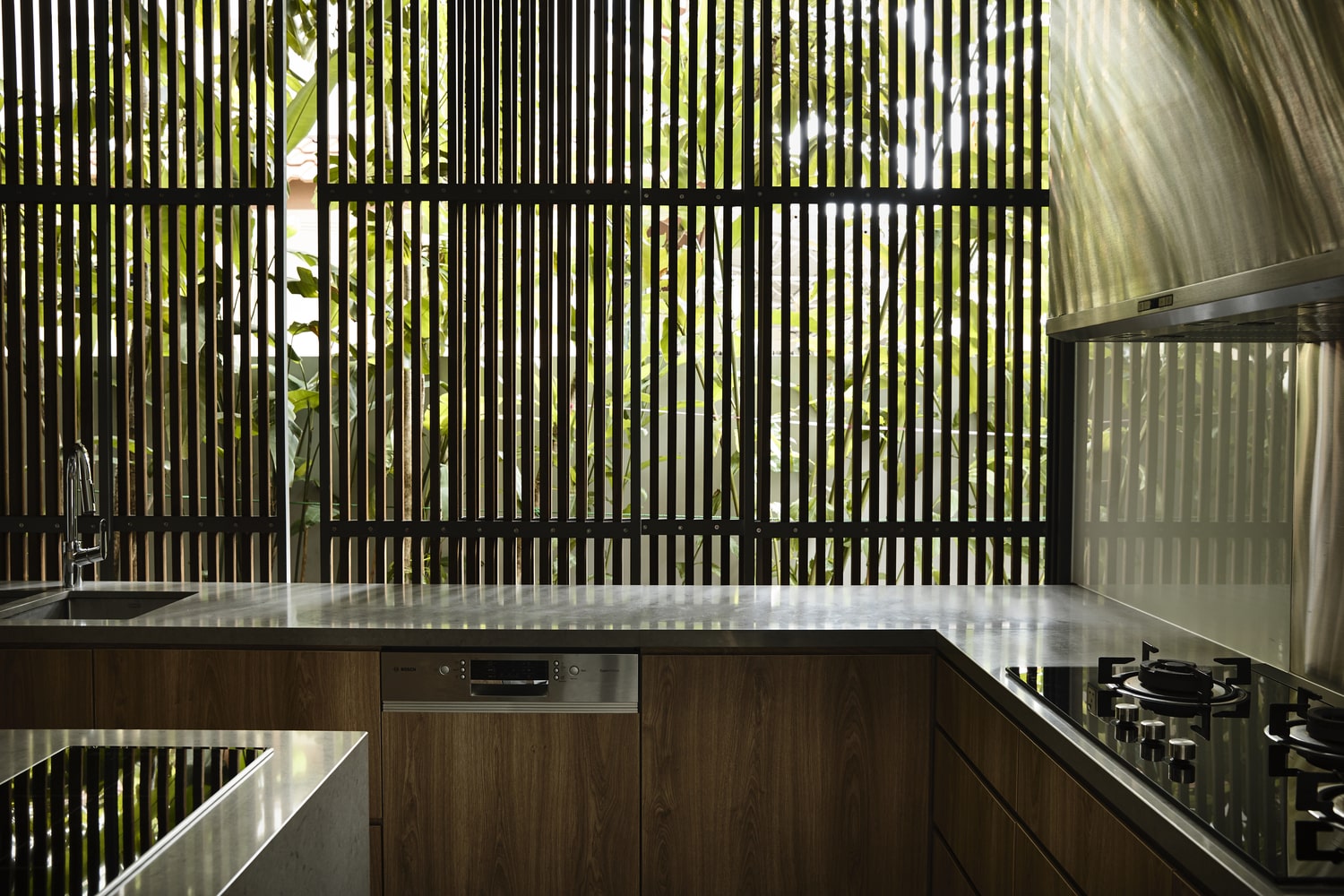 In addition, timber strips are the main focal point in the kitchen, with the appropriate density to provide privacy for its residents during meal preparation.  Stainless steel countertop provides a sleek finishing and ease in cleaning after heavy cooking.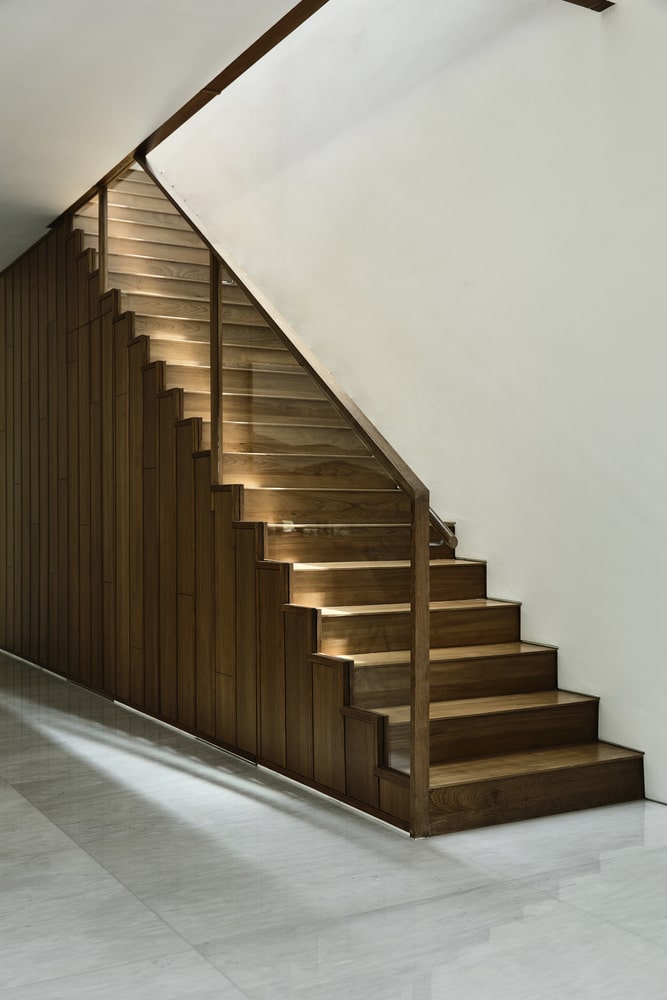 Even the staircase is built with natural, timber wood to incorporate the natural theme.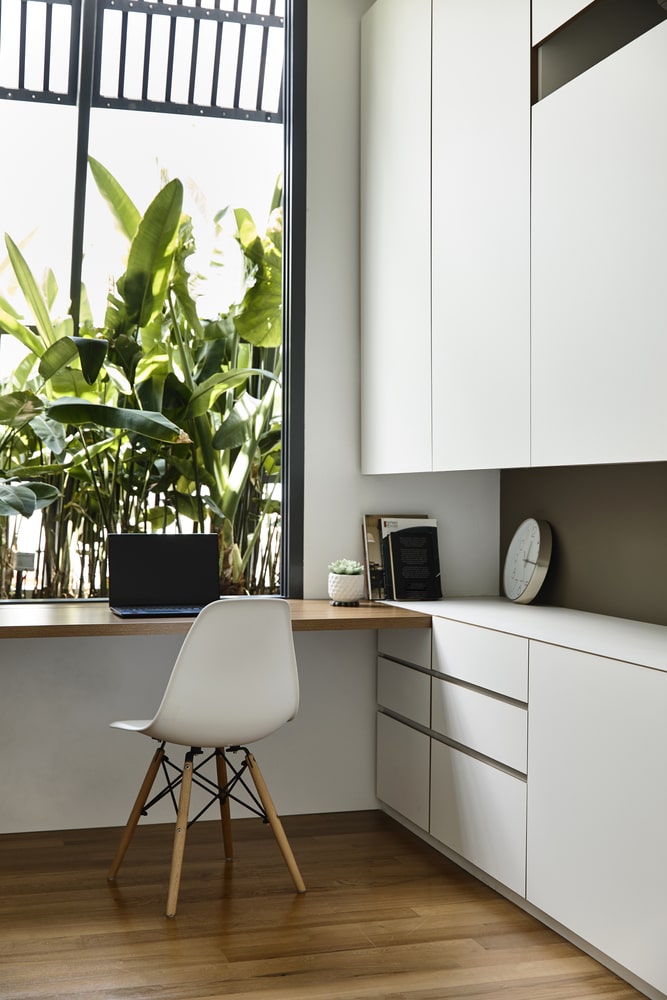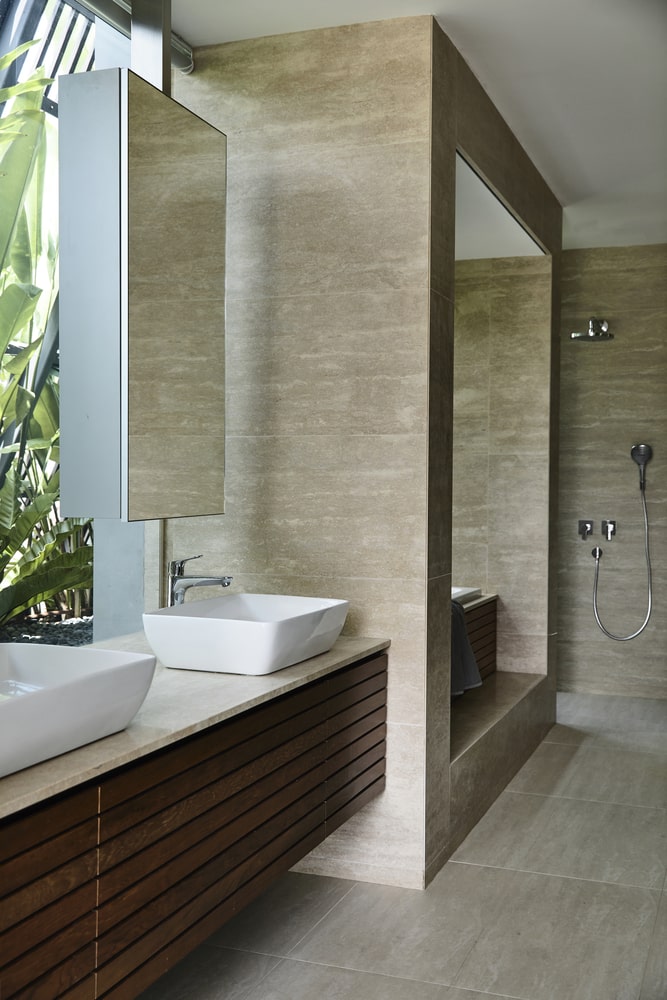 The comfort of modern interiors are introduced to provide functionality for the residents' daily lifestyle.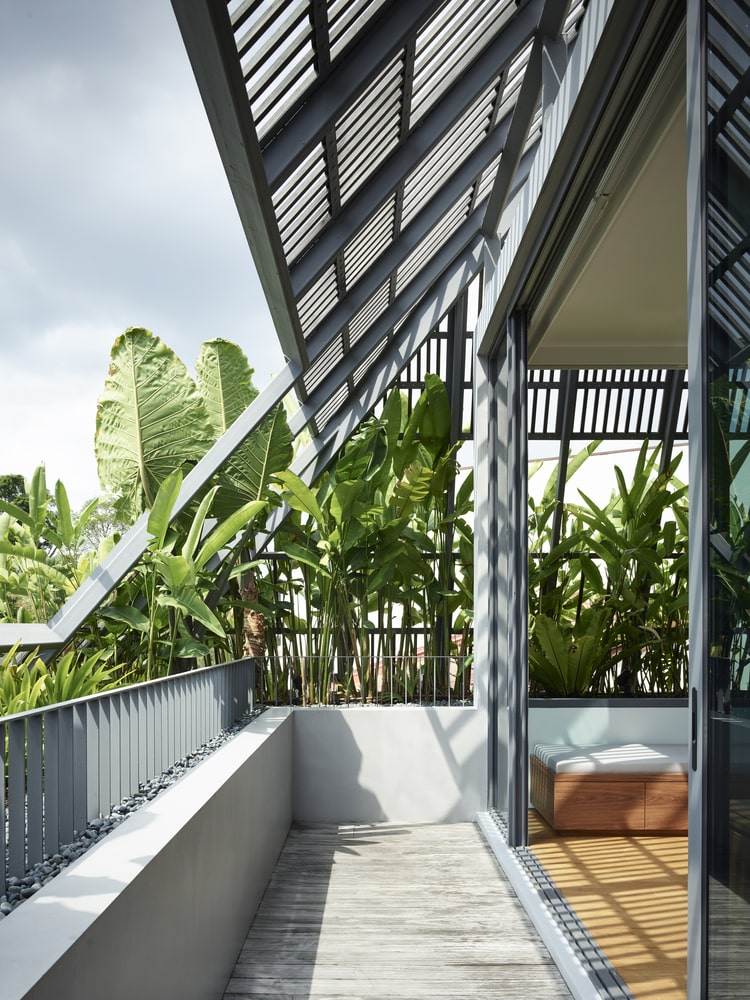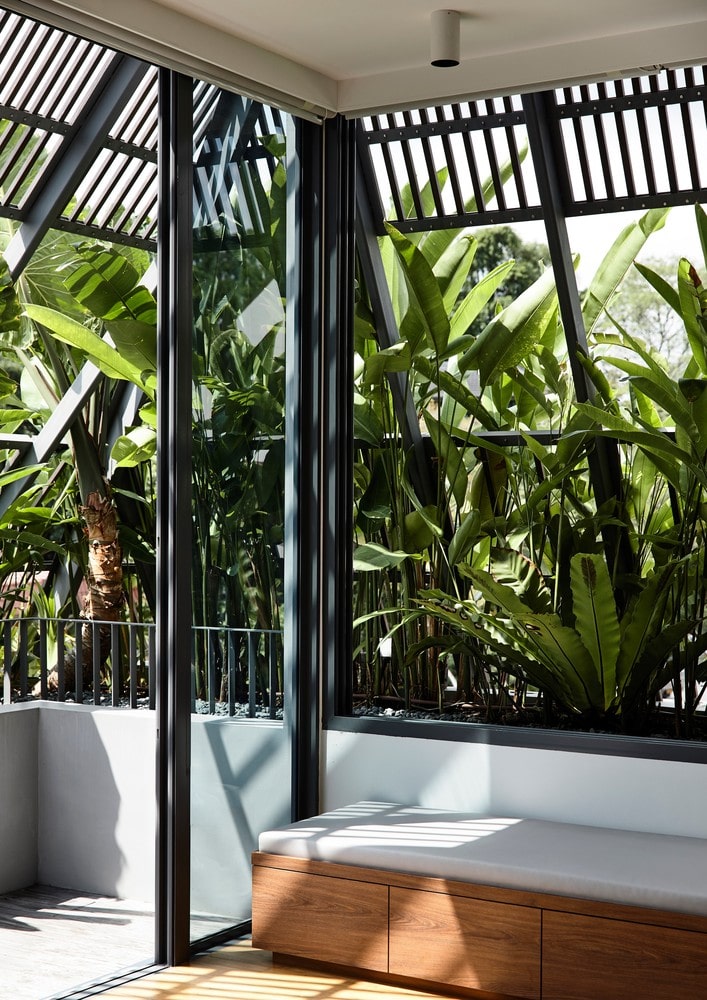 On the upper level, there is a roof garden where you can wind down after a long day of work. Furthermore, the garden is filled with tall potted plants which functions as a protection screen from harsh sunlight and creates a cooling effect for the room.
Moreover, the house is not only green in design, but it also has multiple go-green functions such as rainwater harvester and solar panels for sustainability.
All images are taken from Hyla Architects unless otherwise stated.
Interested for more amazing house designs? Check out our collection of house design articles now.