Big houses are great if you're can afford them but that doesn't mean that small houses are not awesome either. Contrary to popular belief, tiny homes like studio apartments can be really cosy and homey depending on how you decorate them. This studio apartment in Taiwan known as Alisasa's Home was created by House Lab Design and it's a wonderful masterpiece. It just goes to show that you can create a beautiful home even if you don't have a lot of space and this house is perfect for a young couple or a single working adult as a starter home.
Interior Layout: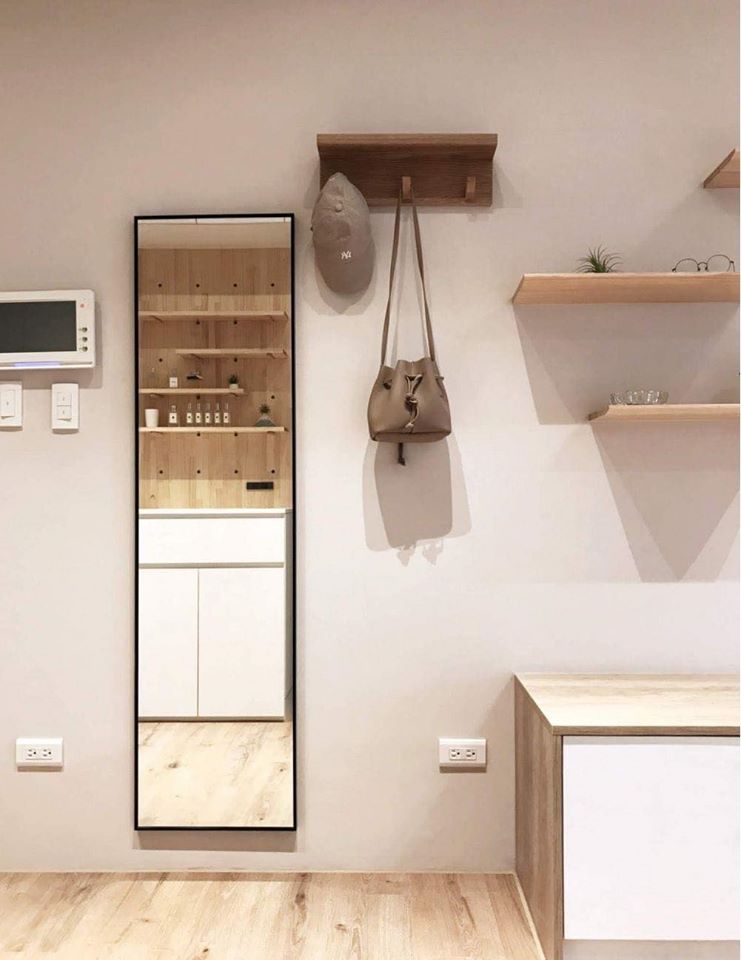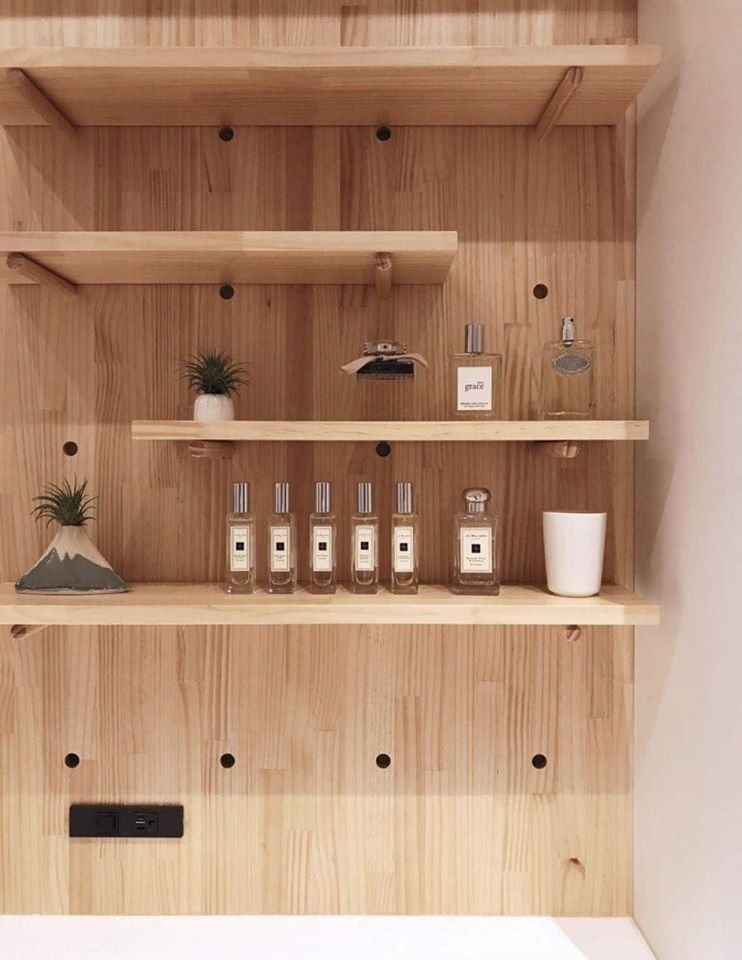 Even though it is a small house, it doesn't look cramped at all, thanks to the light and neutral colours used. Taking a leaf out of the popular Muji-style decor, a minimalist look was chosen so that the space looks bright and airy. Entering from the front door, you can see a foyer that has space for a shelf and shoe cabinets. Around the house, the storage space is cleverly incorporated into the walls, so that it doesn't block the way.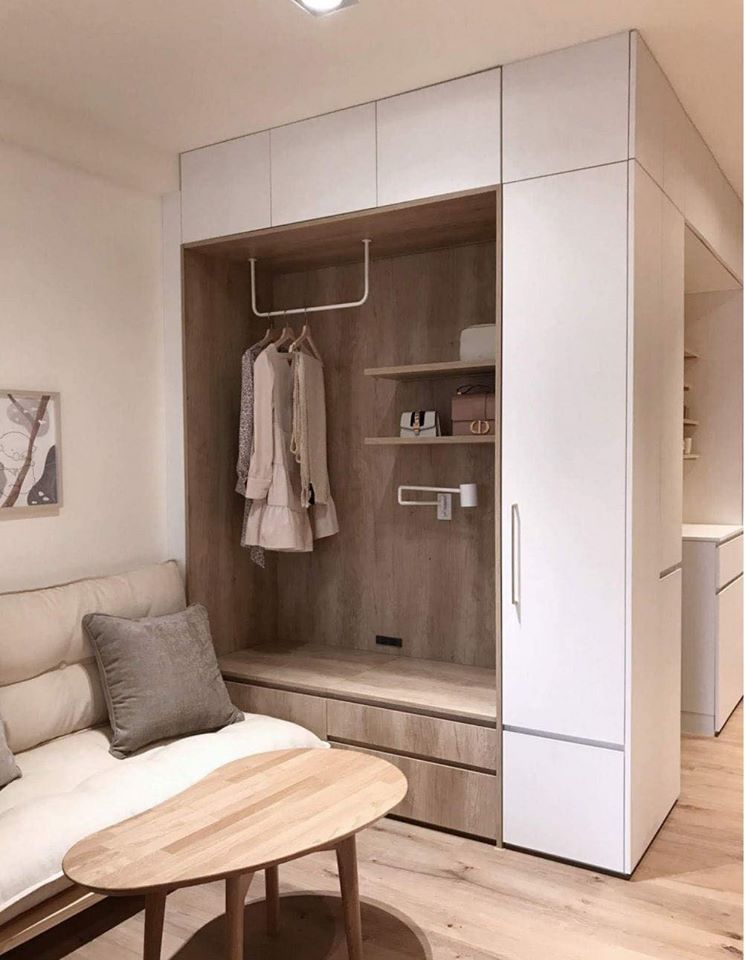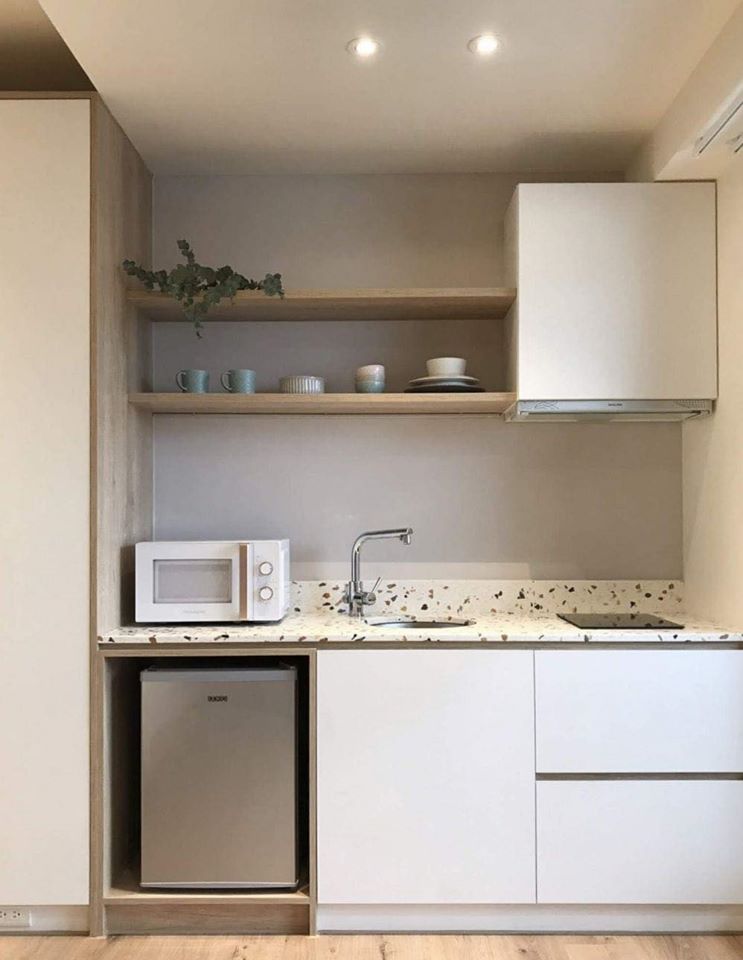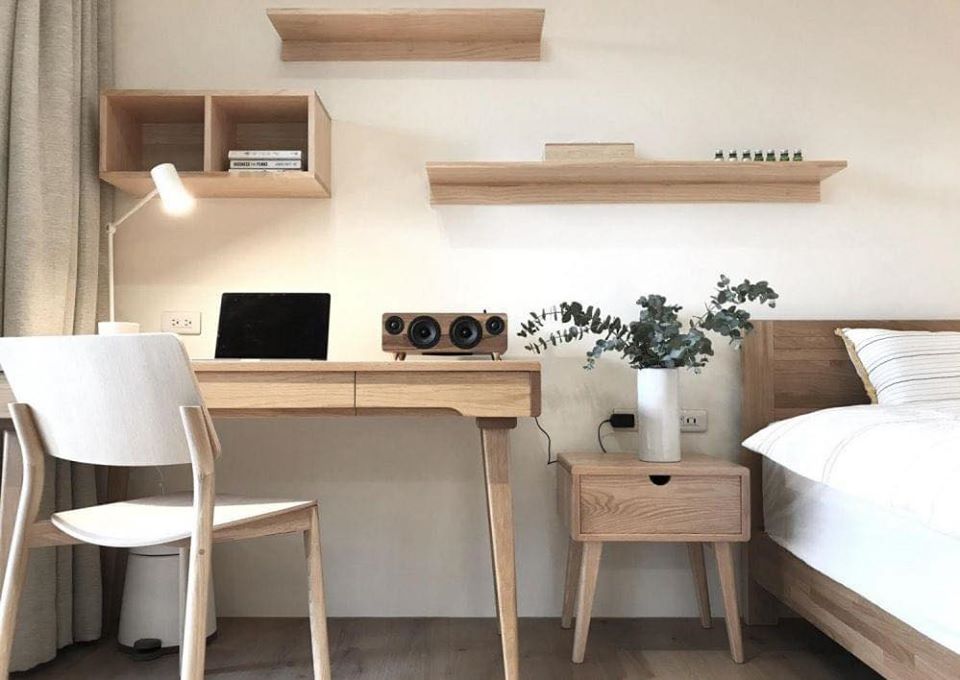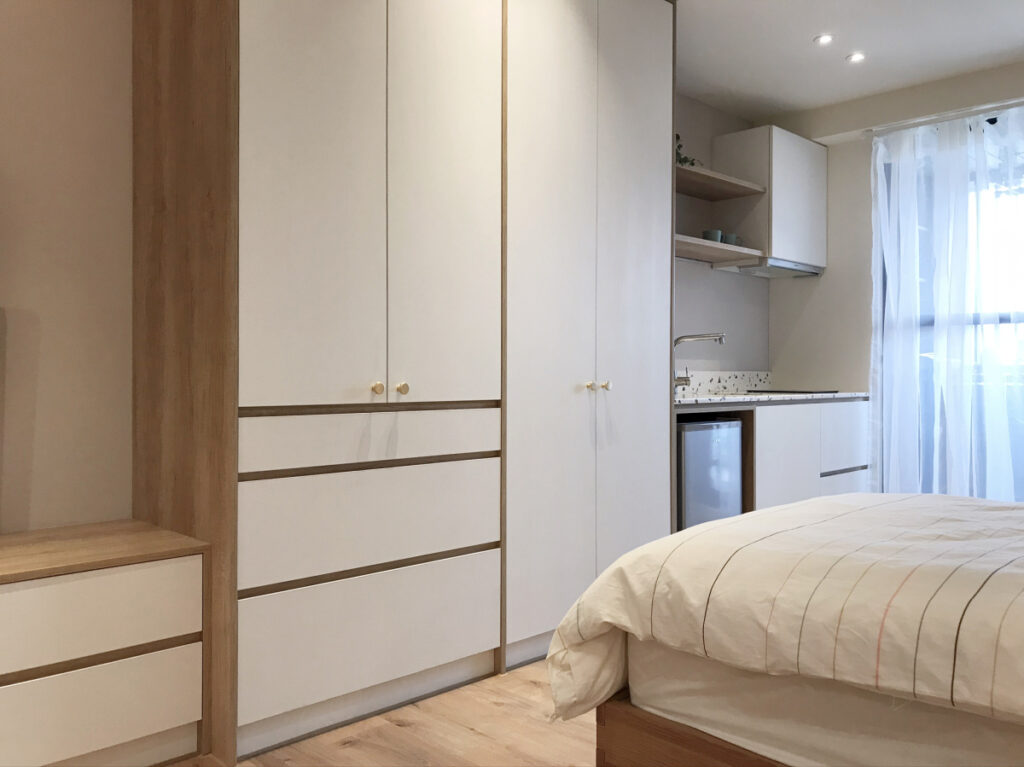 There's a small sofa and coffee table next to the open wardrobe, which is perfect for chilling when you're hanging out at home. Next to the sofa, there's a comfy bed clad in bright neutral colours and a space for a worktable and a bedside table as well. There are more storage units opposite the bed and you can find the tiny kitchen which complete with all the necessary appliances.
Interior Decor: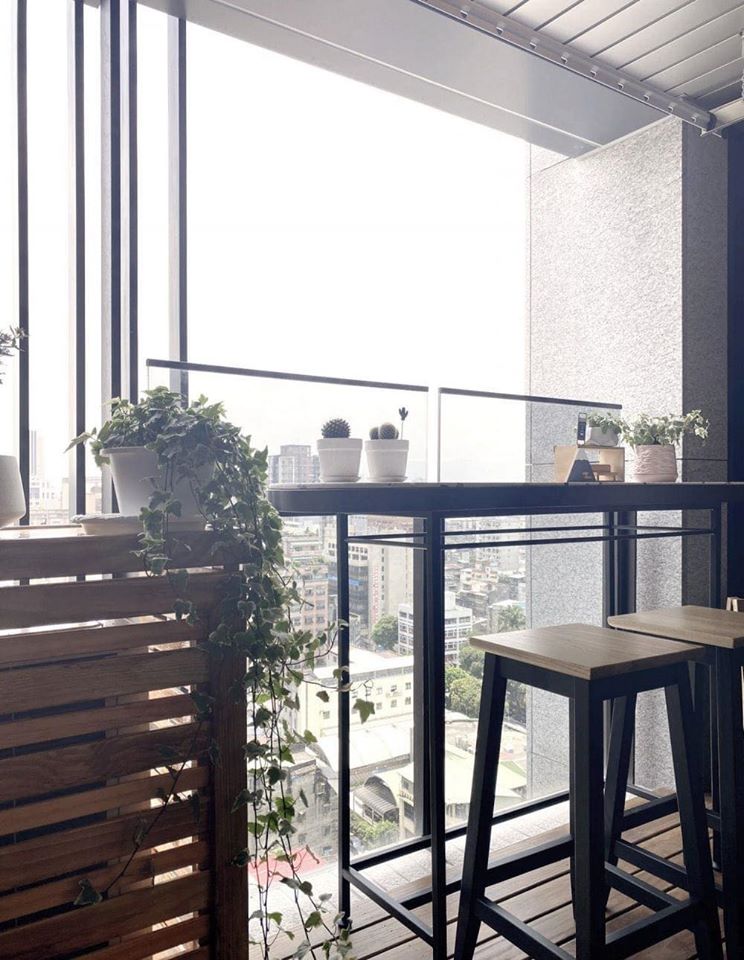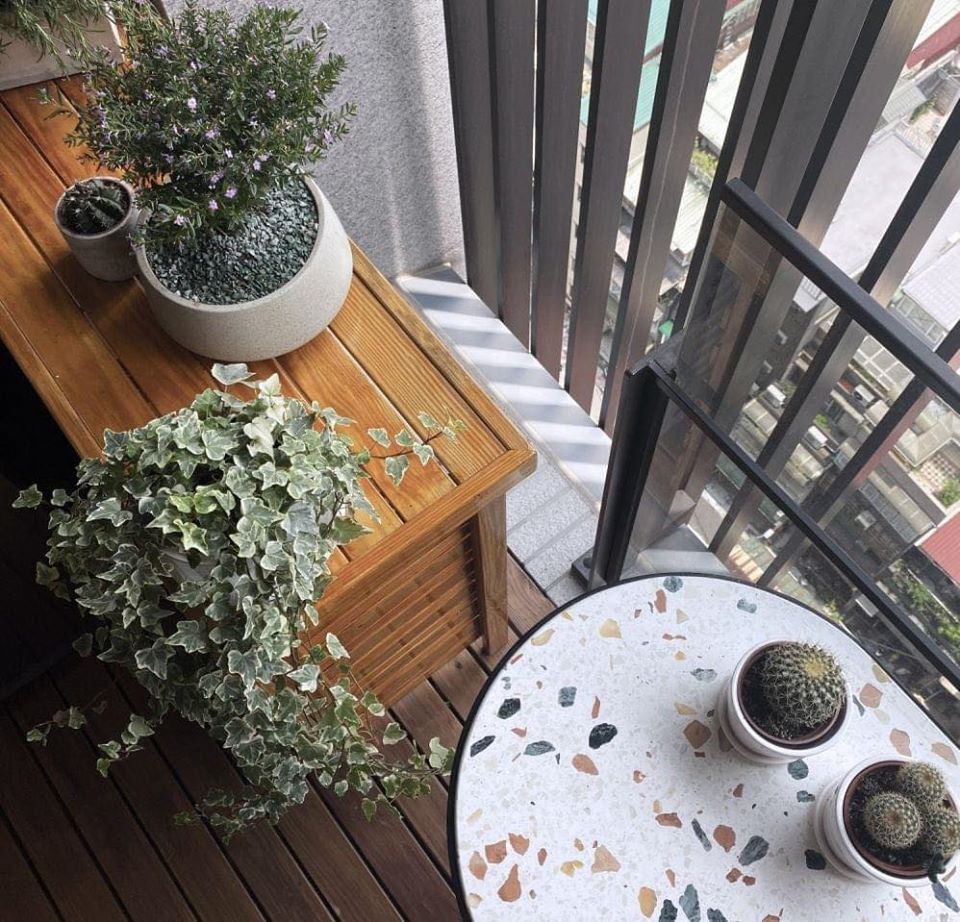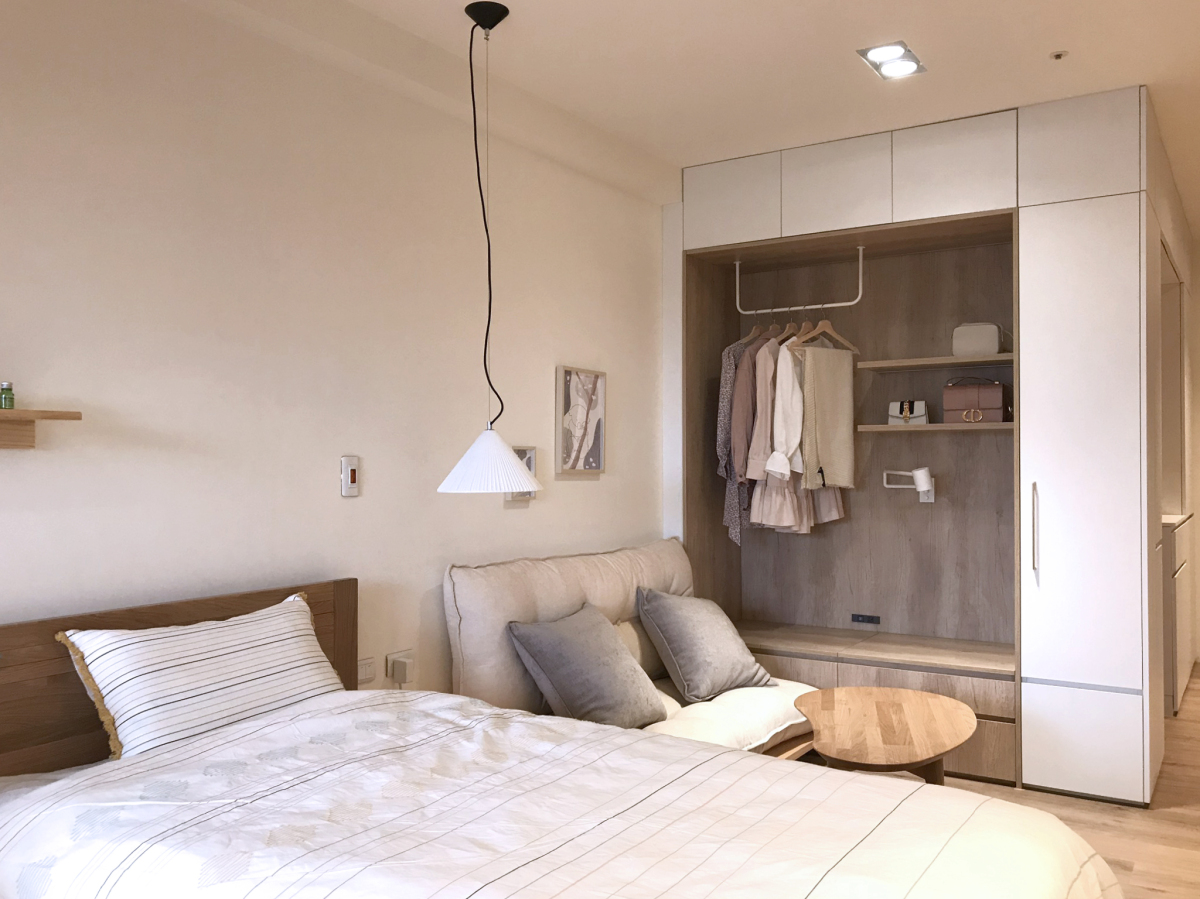 A tiny balcony that's decked out in greenery and has a high table is great for times when you feel like enjoying some air and admiring the view. The entire house uses neutral colours such as white, beige, cream and lots of wooden elements for a warm and minimalist feel. Green plants around the house also add some liveliness. Although the house may be small, it has everything that a person needs to create a comfy and relaxing home.
All images taken from House Lab Design unless otherwise stated.
Interested for more amazing house designs? Check out our collection of house design articles now.