An old townhouse from the 80's is given a breath of new life by the designers from A Milimetre. The original house was bombarded by heavy traffic and lacked of privacy due to its location.
In order to solve this problem, HSH House is designed with white palette tone and clean lines, while equipped with privacy features for their occupants.
Project: HSH House
Designer: A Milimetre
Location: Bangkok, Thailand
Exterior Area: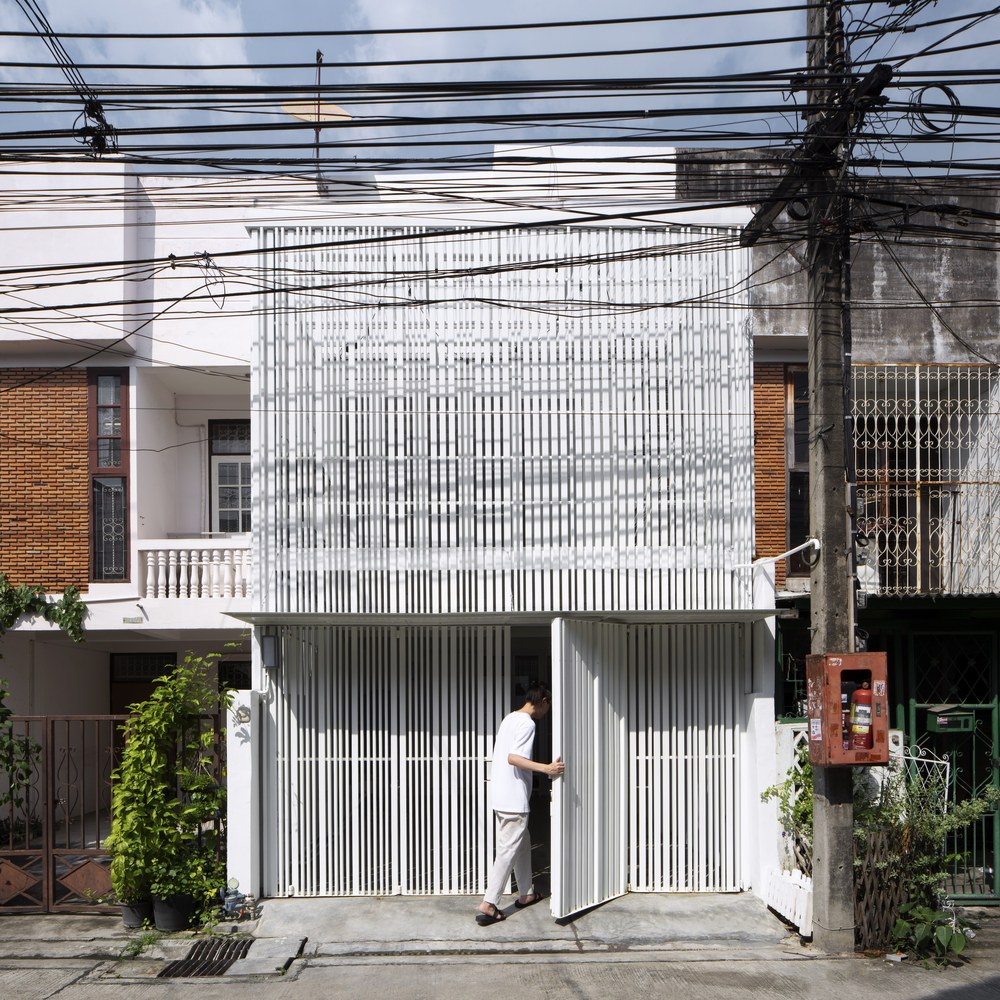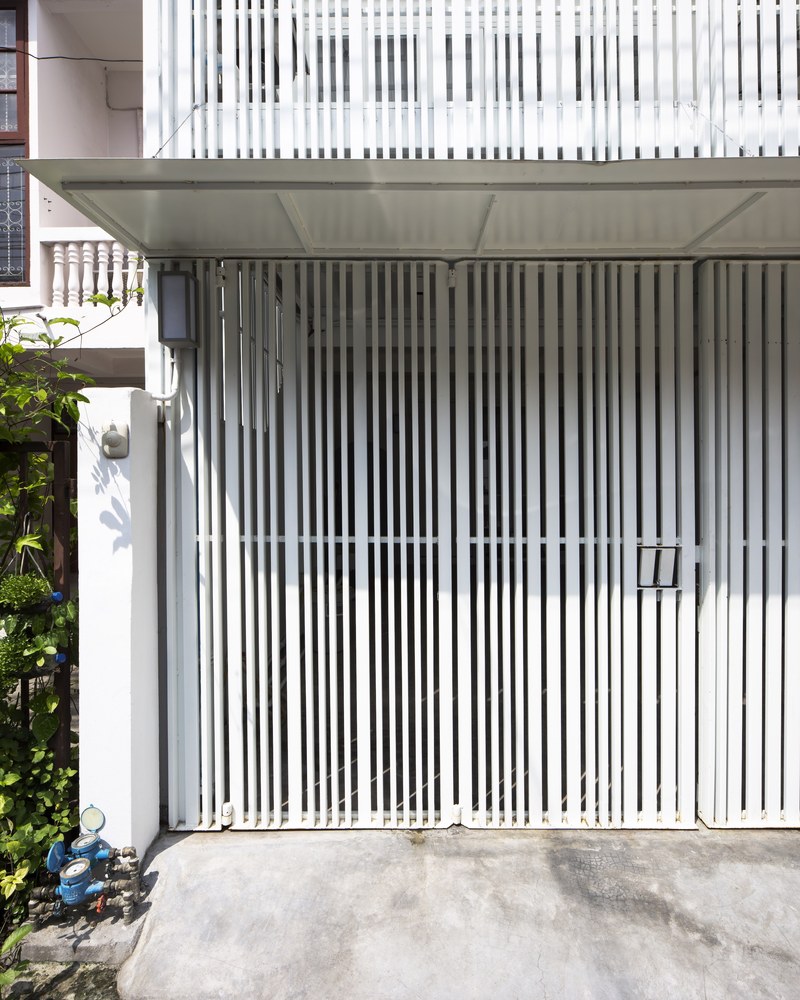 One of the main features of the house is the vertical screen that is situated on the front facade of the house. This vertical screen has multiple usages as it can ensure high privacy for its residents while acting as a security barrier between inside and the outside world.
Furthermore, the vertical screen is designed in detail so that the residents can peek outside while the outsiders cannot see inside the house. In addition, the cool and white palette is aesthetically beautiful and complements the overall house design.
Interior Area: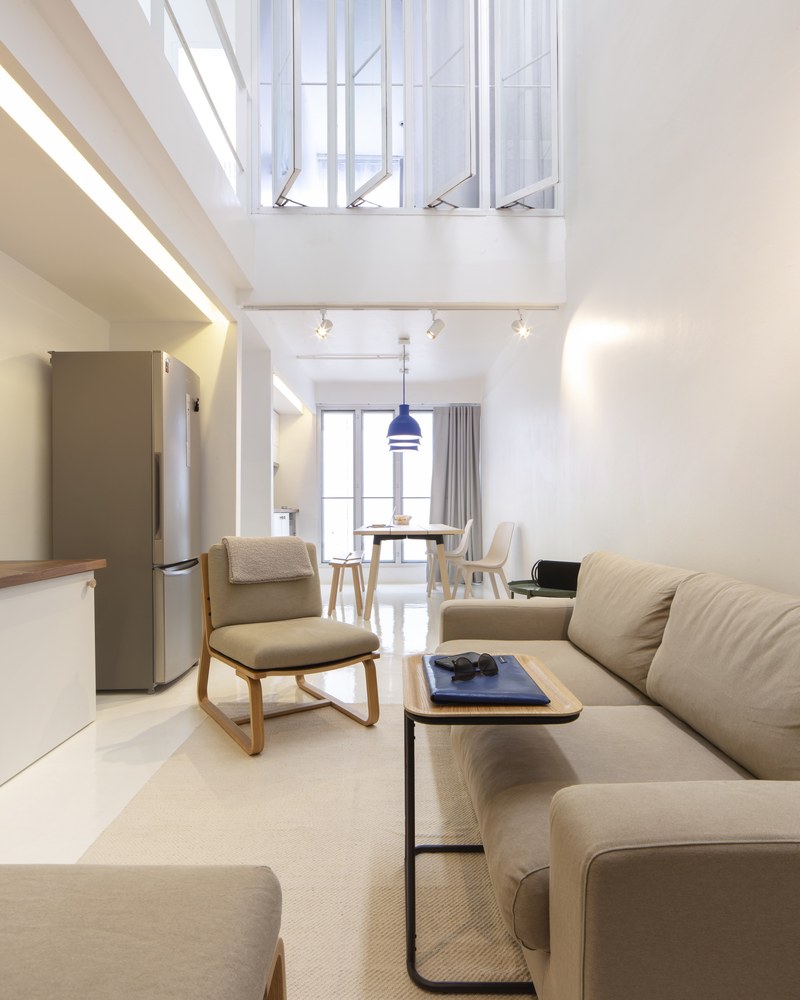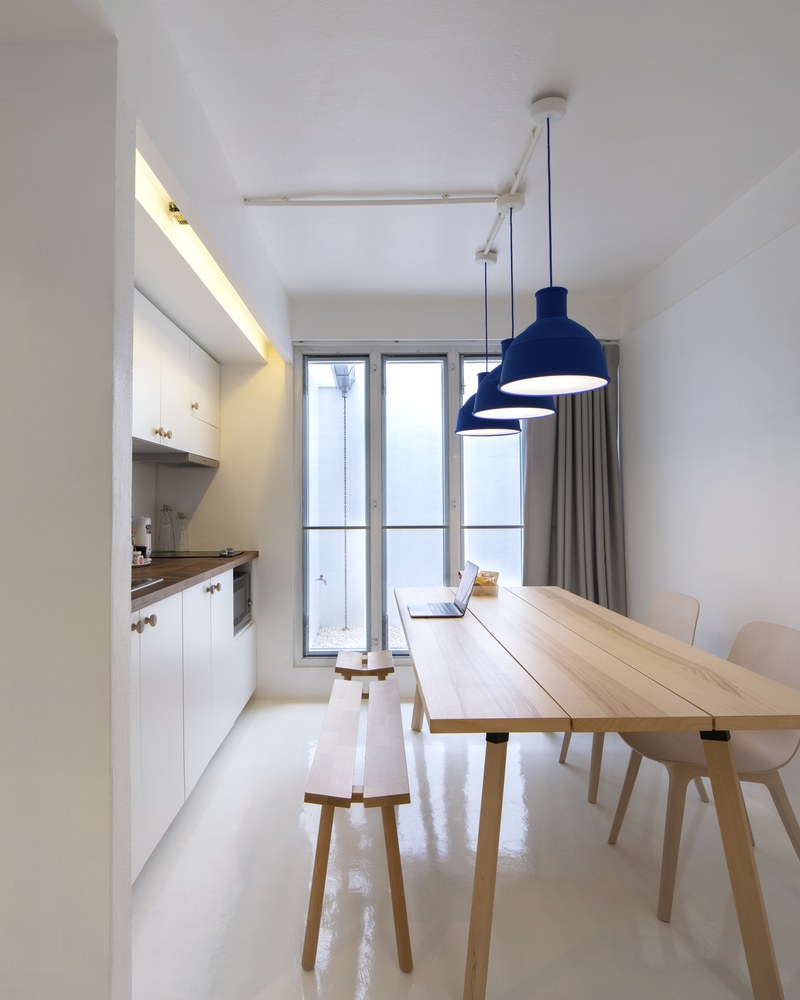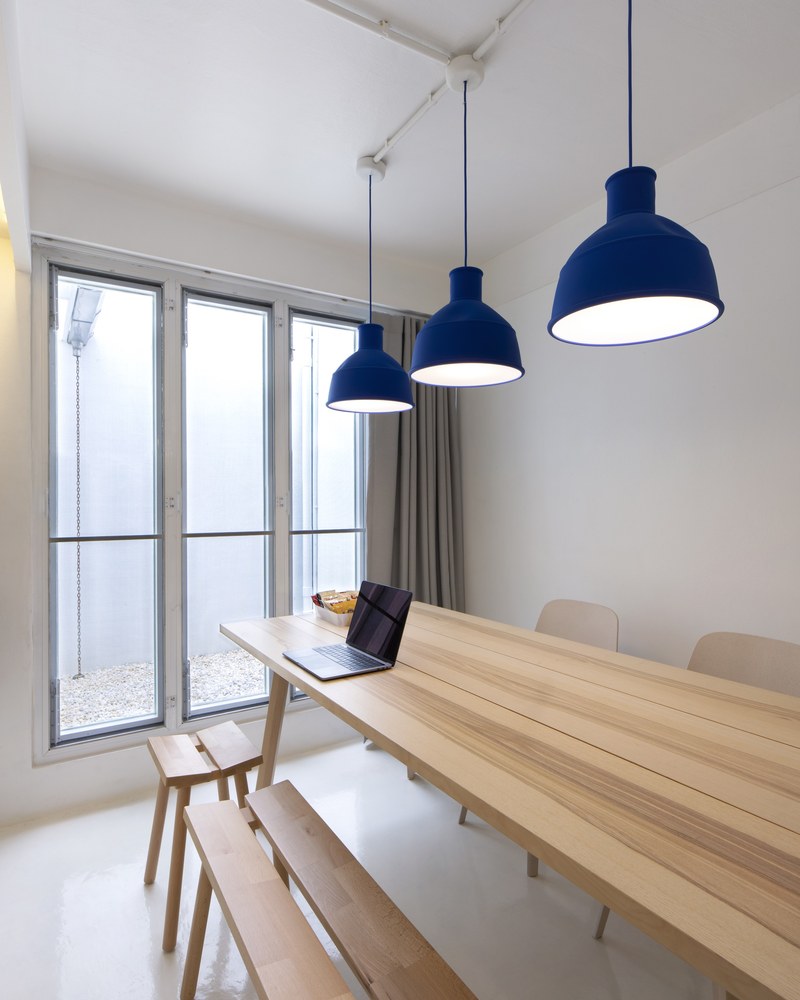 Upon entering the house, you will be amazed by the sight of open concept and minimalistic furnishings. At the same time, MUJI style furniture are heavily used in the house with their signature wooden style and warm design.
Moreover, the designers decided to give the house a touch of contrast with the usage of blue colour in the pendant lightings.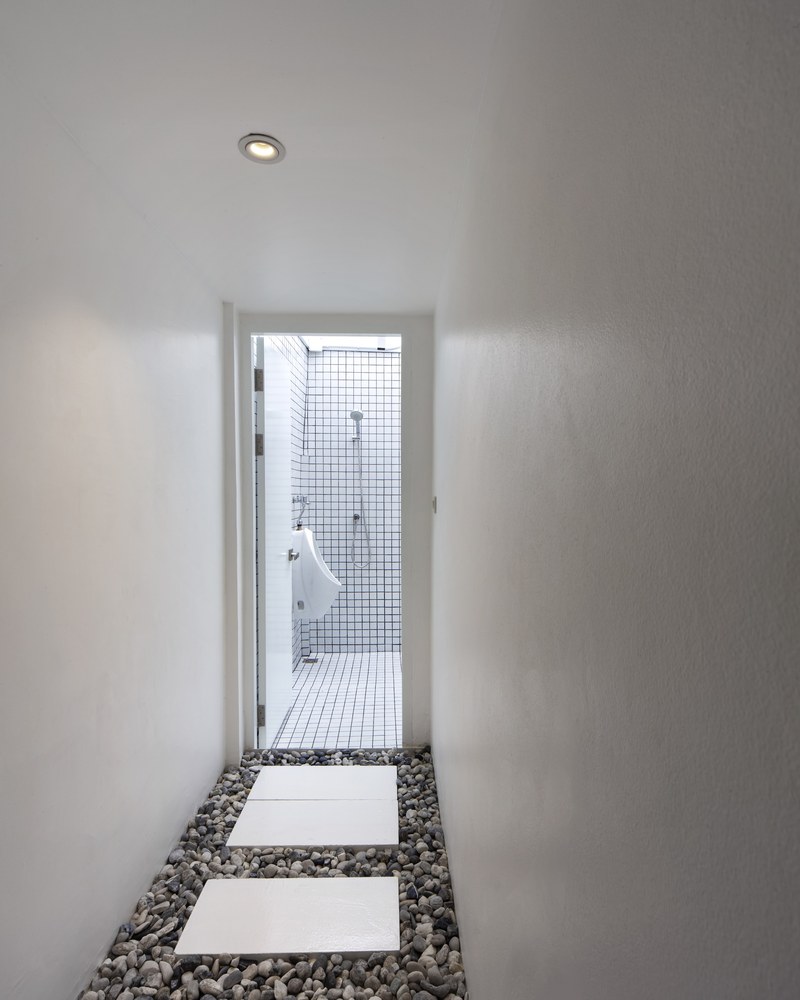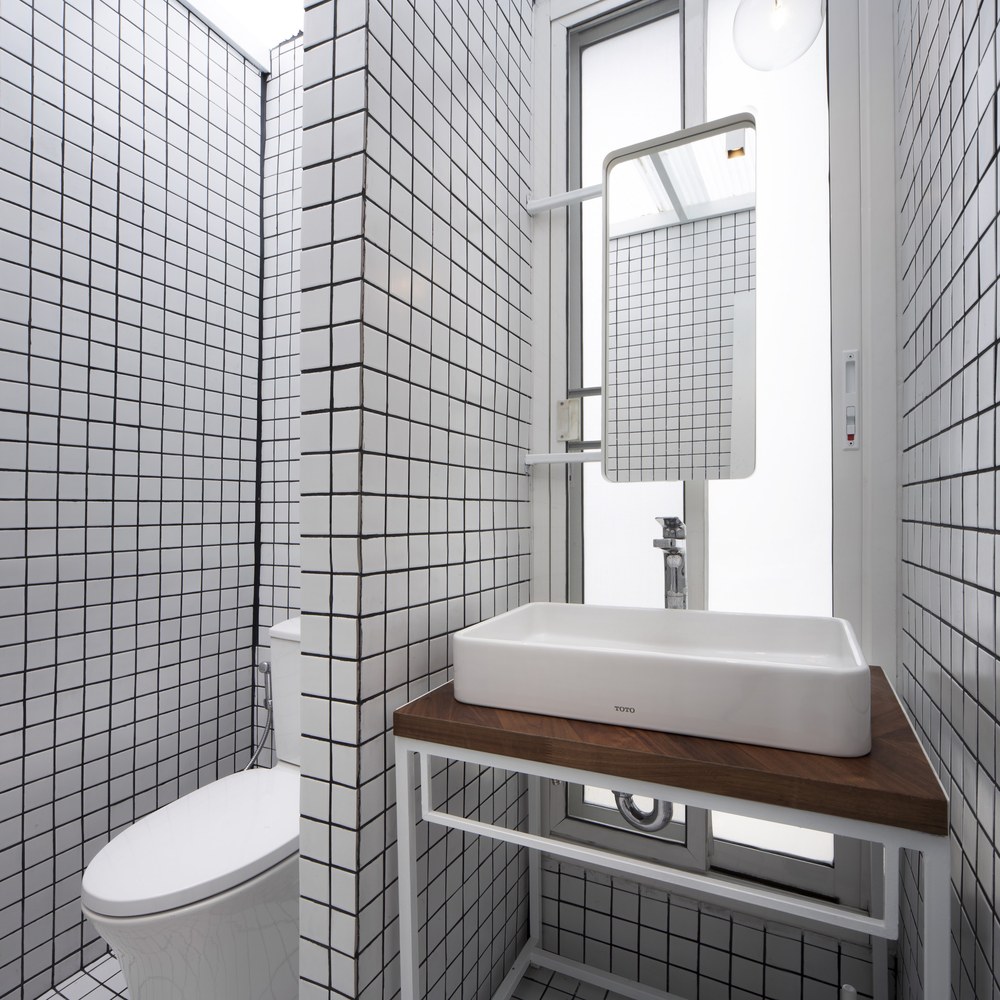 On the other side, there are also stepping stones leading to the bathroom. The bathroom is decorated with white, minimalistic mosaic styles tiles.
While on the other end, the pathway of stepping stones also lead to a simple staircase, which will bring you to the upper level.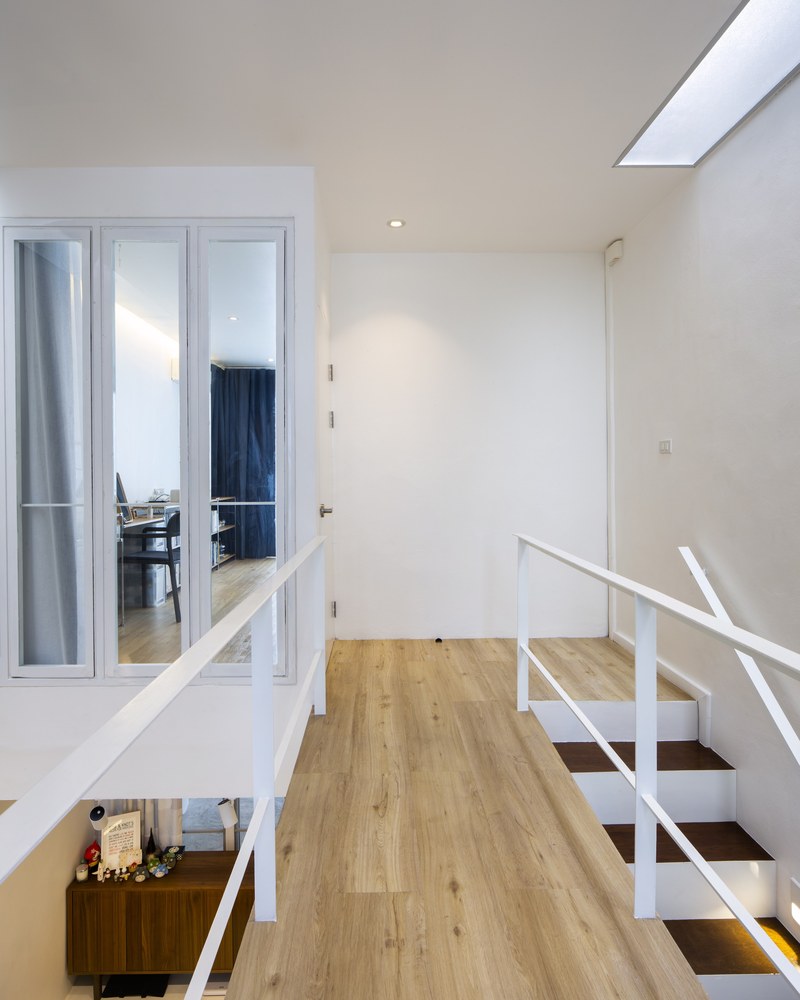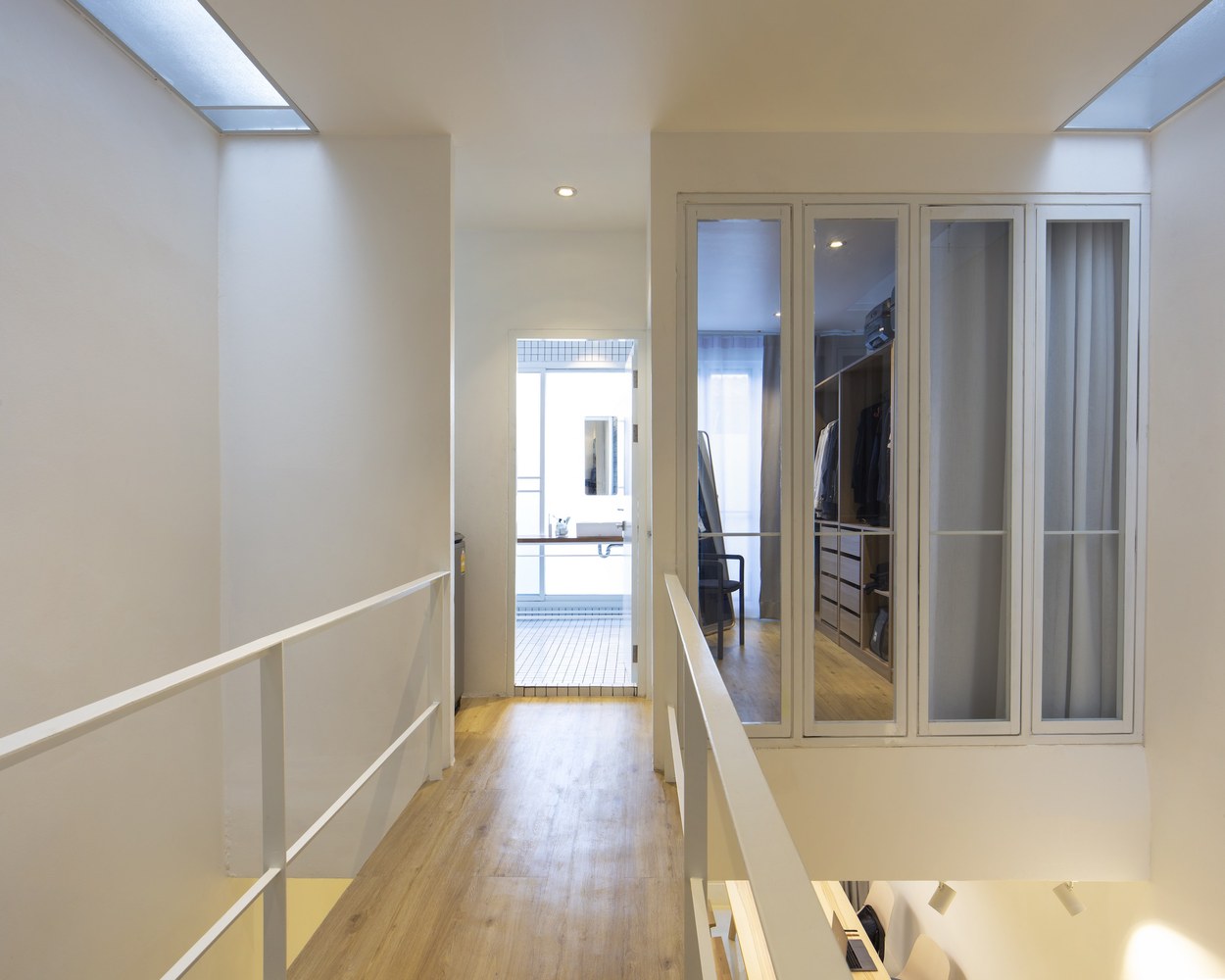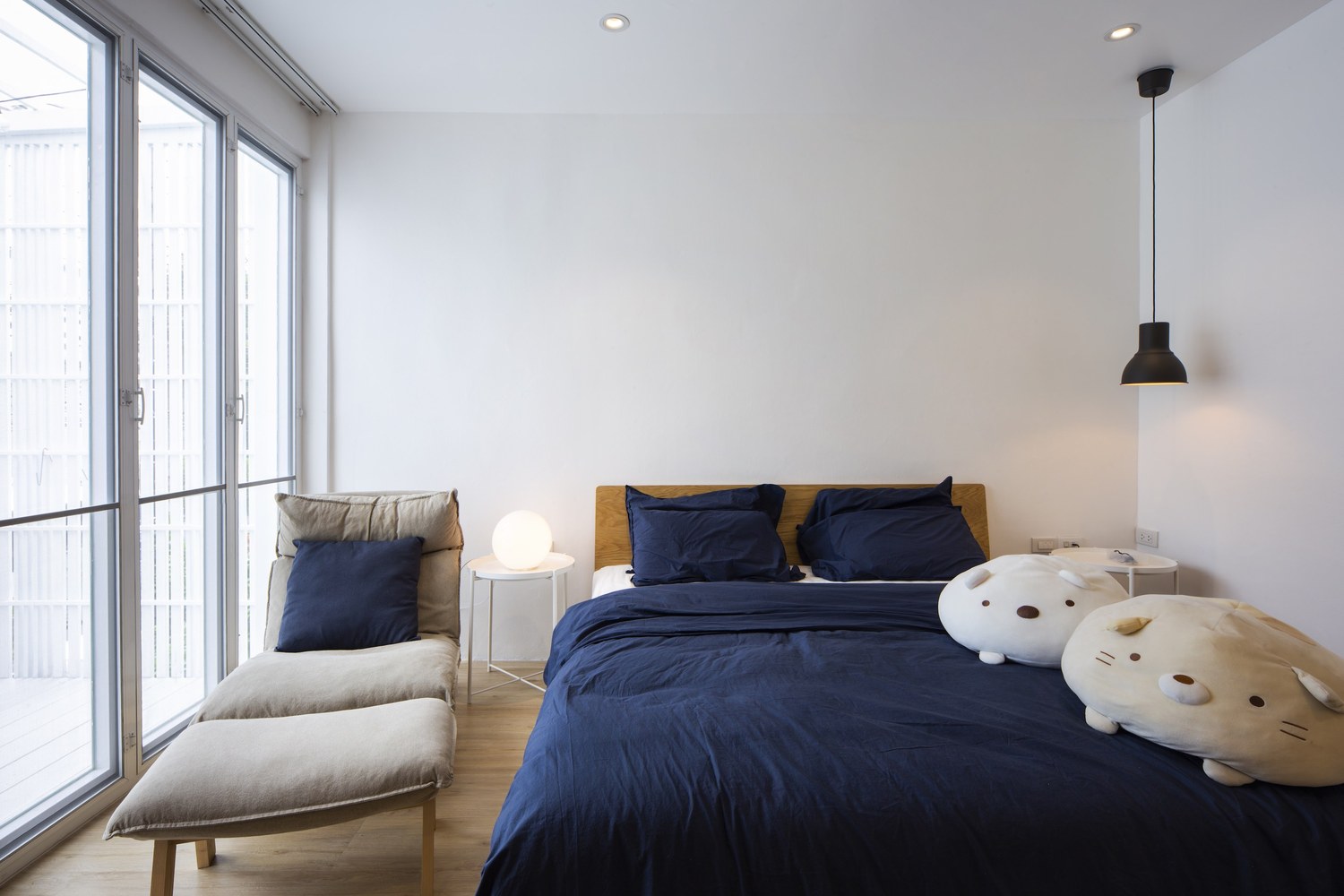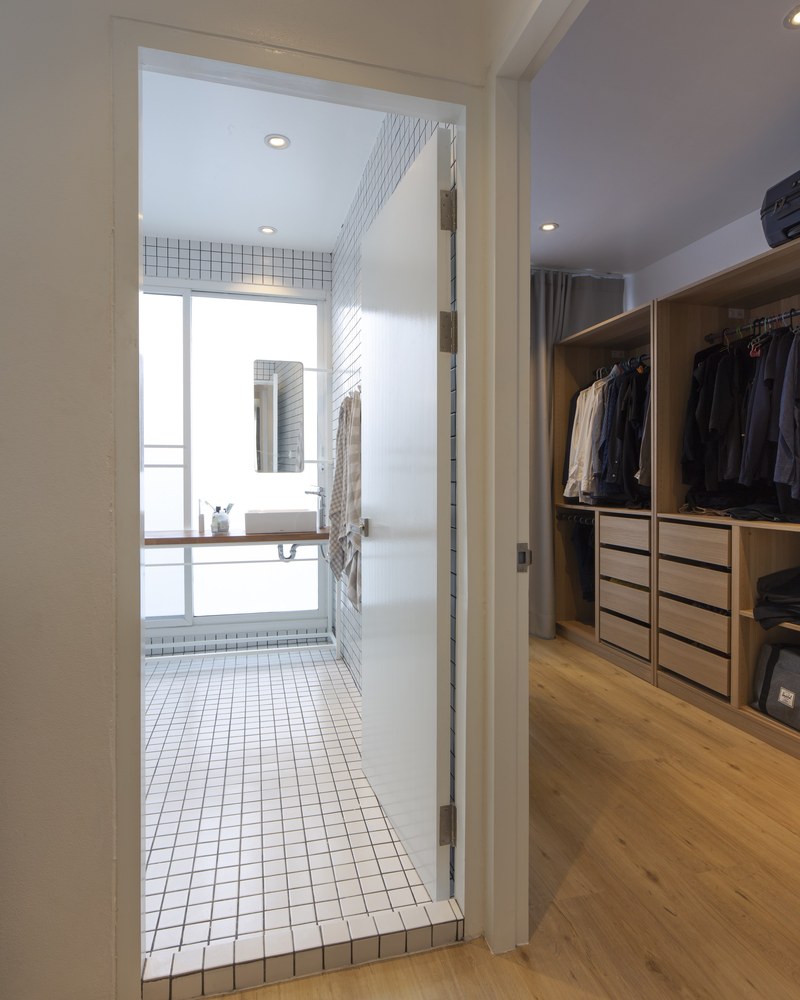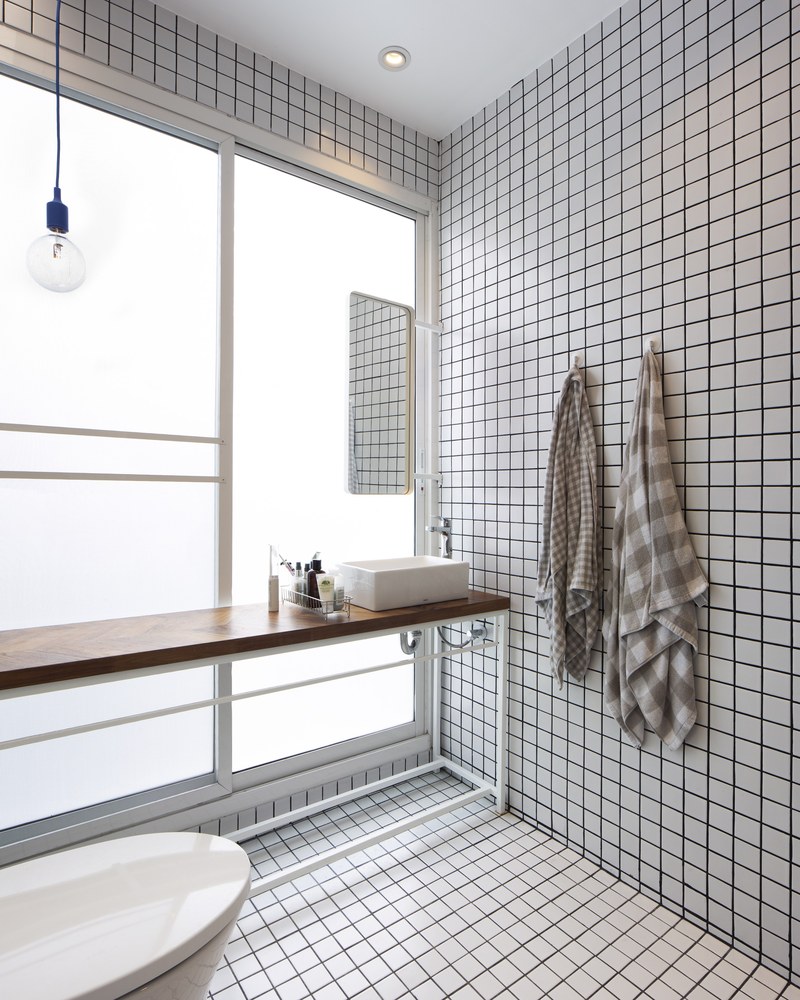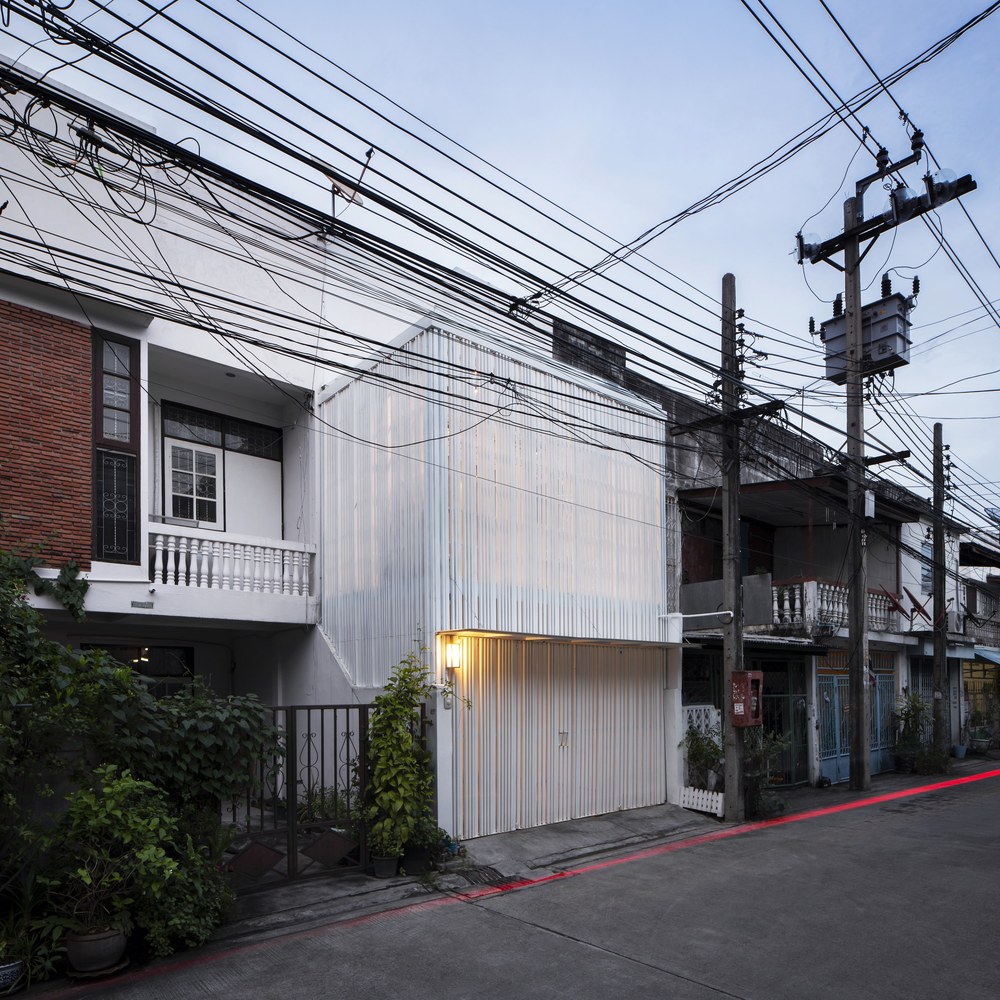 Similarly, the upper level retains the same minimalistic and MUJI style decorating for the living quarters. The hallway leading to the main bedrooms are well lit with natural lightings from the sky windows from both sides.
From there, the main bedroom is given a stroke of blue colour to complement its existing design. The vertical screen also covers the first floor whereby natural light can flow seamlessly into the room.
All images are taken from A Milimetre unless otherwise stated.
Interested in more amazing house designs? Check out our collection of house design articles now.