Located in Thailand, Sora House is a freshly remodelled residence with Muji-inspired minimalism concept while being fully furnished with artistic expressions.
First thing you will notice is its "Home Cafe" theme, which is emphasising on mainly white and wooden decor, with amazing accentuating light curve work. Beside evoking a cheerful Korean cafe vibe, it also integrates warm hues by using natural colours.
Situated just 150 meters from the Phahon 59 Station, this double-storied house comprises four bedrooms, three bathrooms, while accommodating two parking spaces.
Project: Sora House
Designer: MUJI Minimal Style by Sissay Group
Location: Thailand
Exterior Area: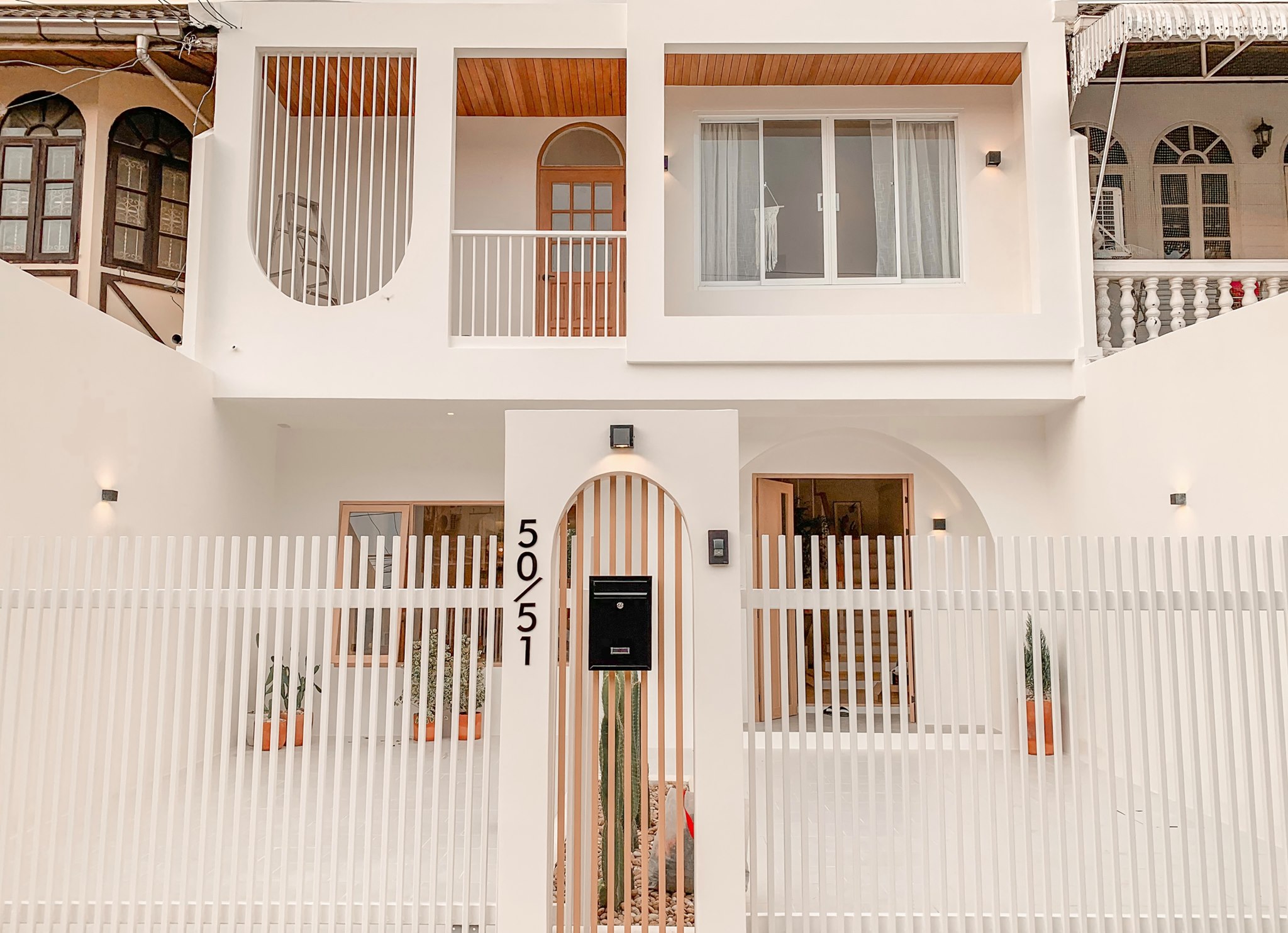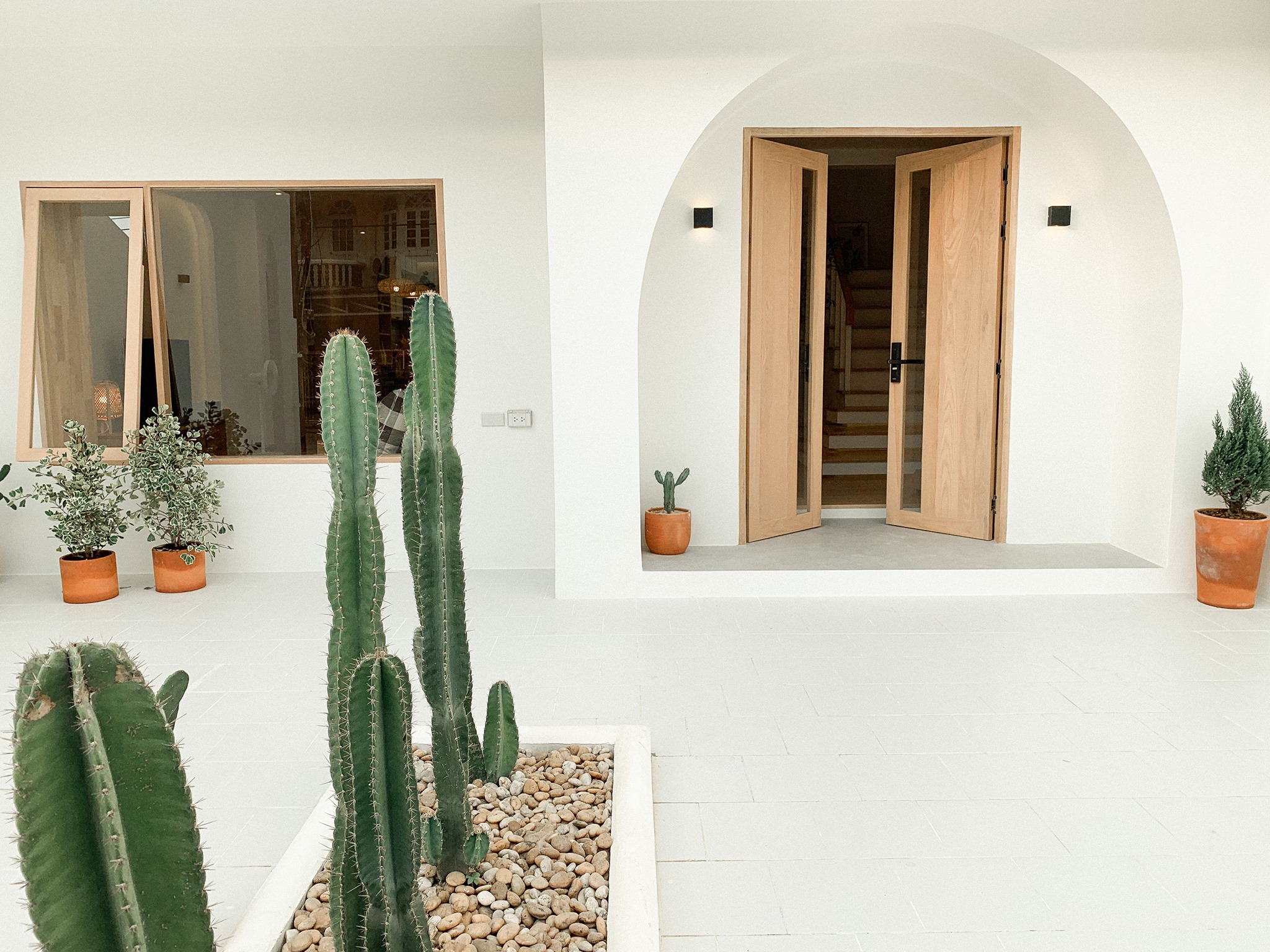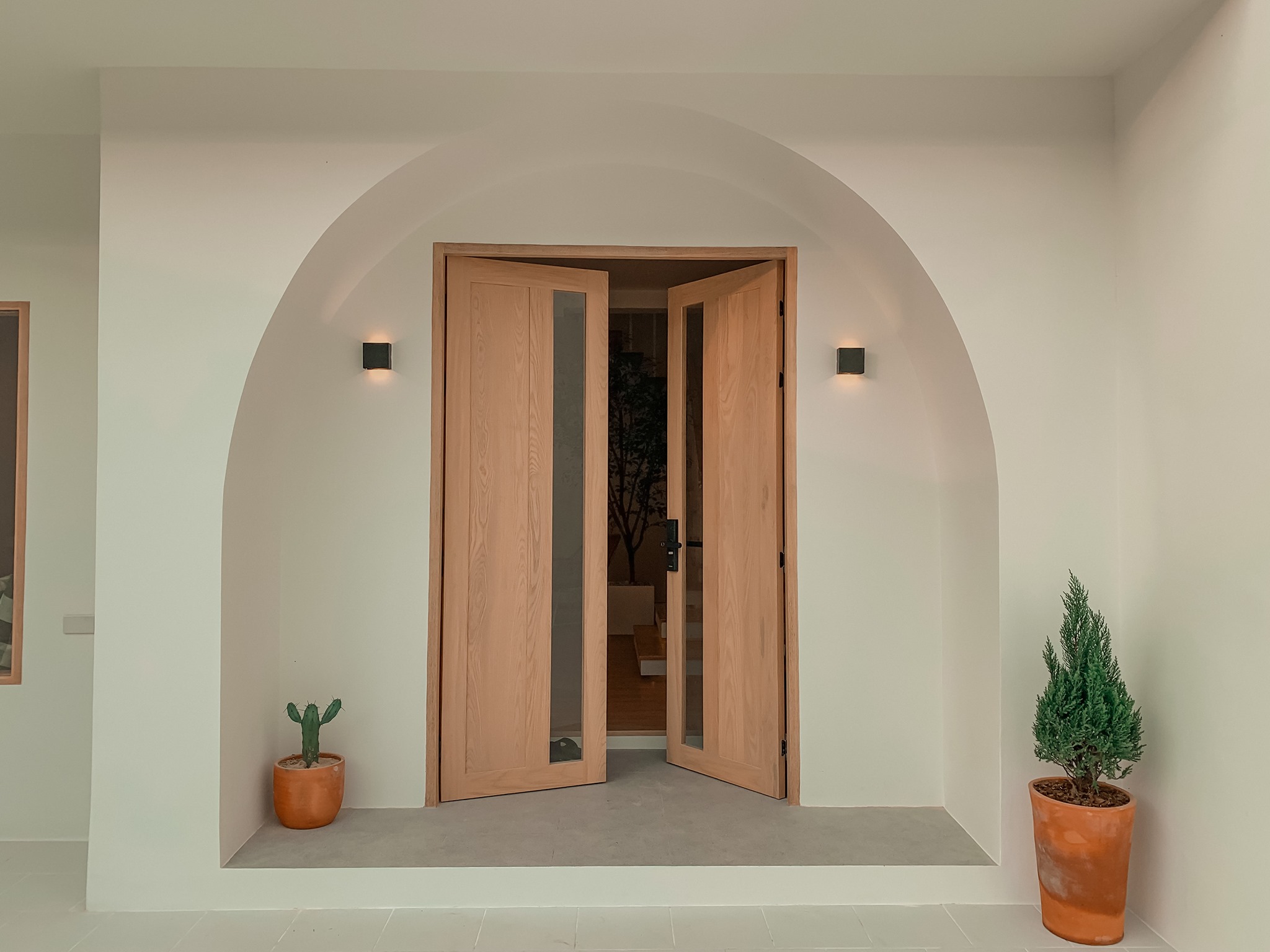 The exterior of the house is so fascinating that one instantly falls in love with it. It is spacious and can easily accommodates two SUV-sized four-wheelers. Having extra parking space is an underrated quality which you can covert into a common area where you can host party and invite guests. 
Moving on, the entrance is quite picturesque with minimal design. The arch-shaped design right before the main entrance is what gives the whole house a warm and cosy feel. 
Interior Area: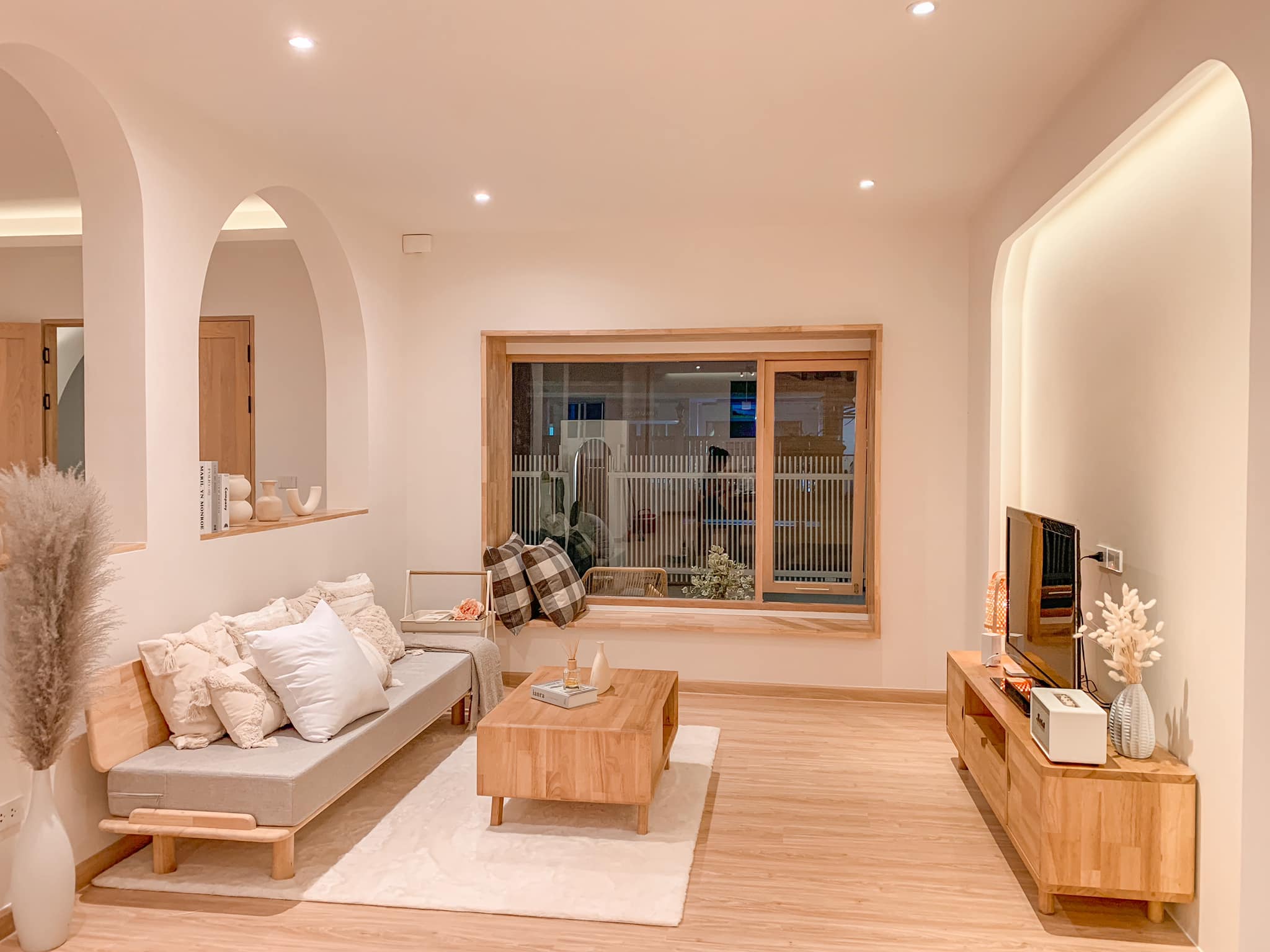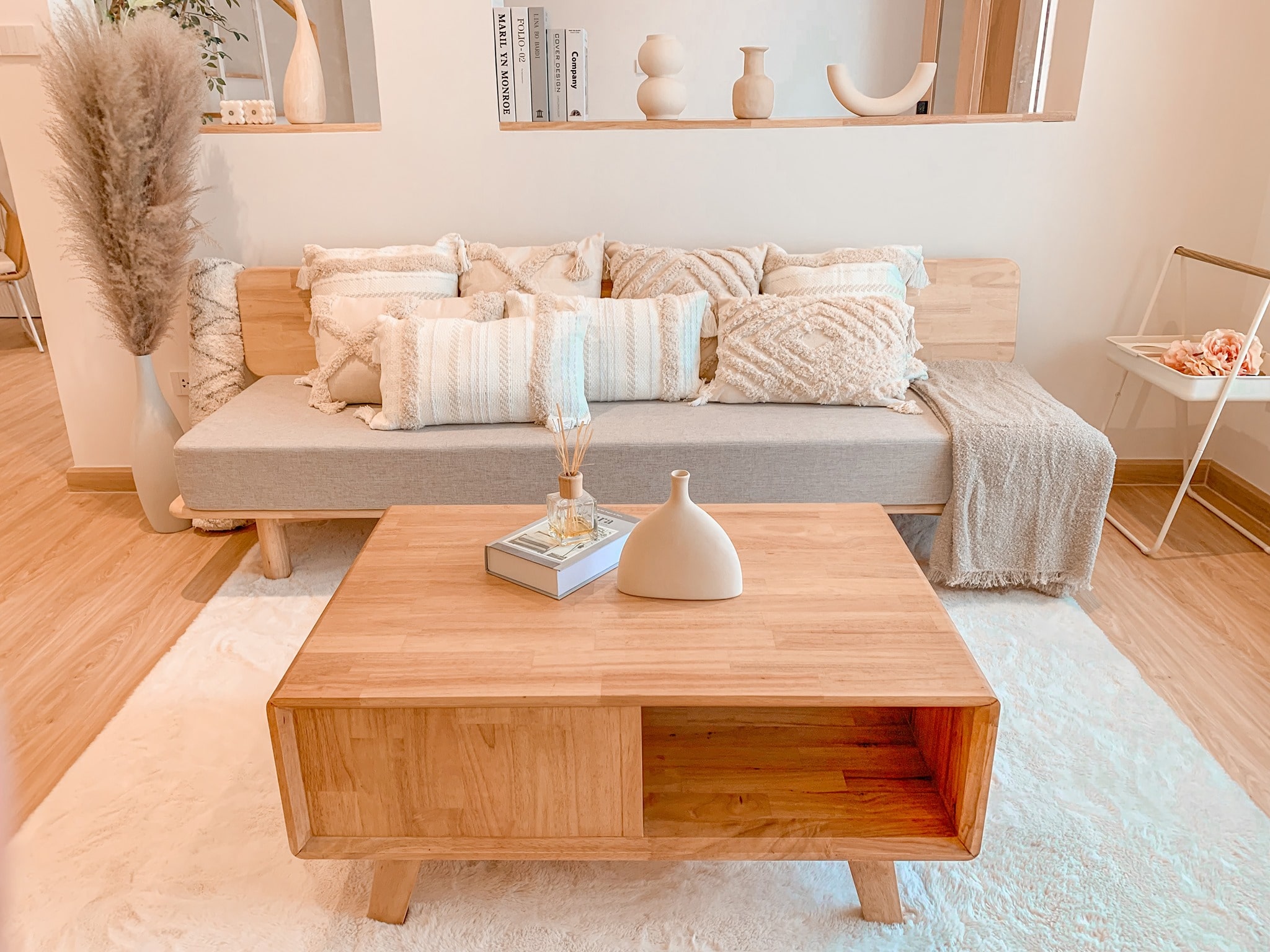 First thing when entering the house is the living room which sets the mood for the entire house. Here, it is furnished with wood furniture with earthy tone decoration.
The wooden flooring resonates well with the small coffee table and TV cabinet. The focal point is the large window which draws in natural light into the house with ease. 
Kitchen and Dining Area: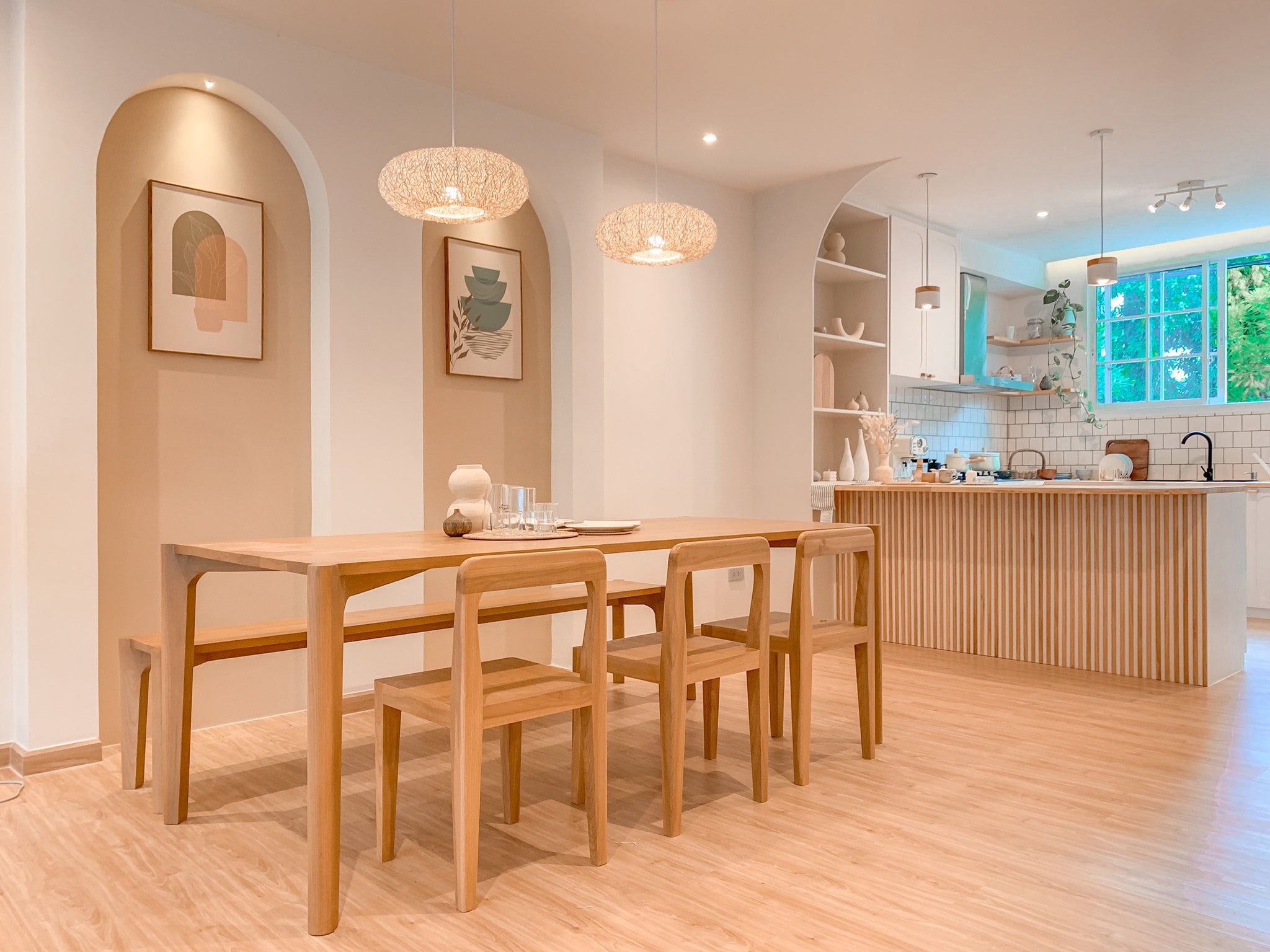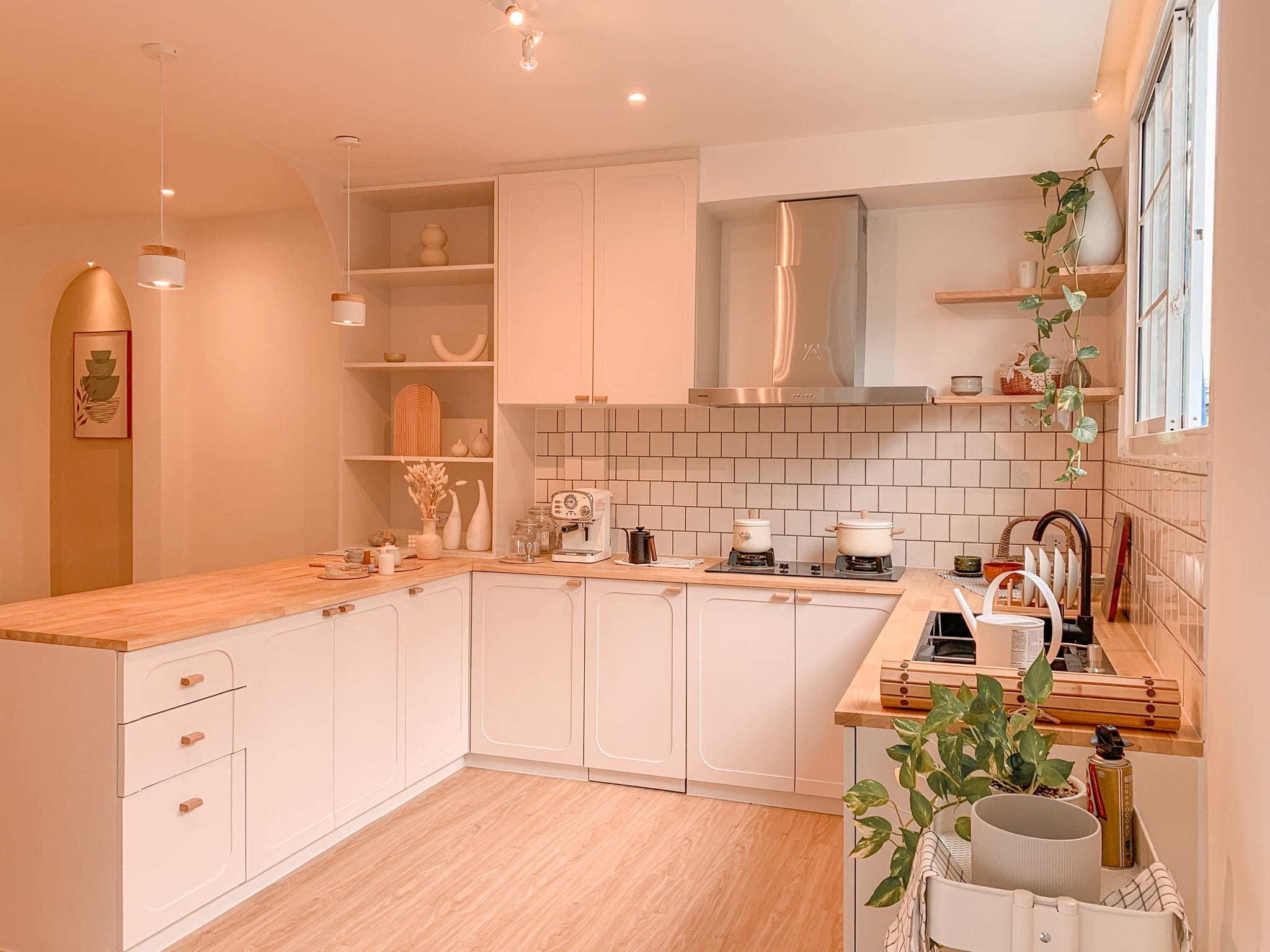 Furthermore, the open kitchen adds extra liveliness into this house. As described, the house retains the theme of a café where the kitchen and dining area absolutely showcases it.
The minimalist white kitchen is fully equipped with functional appliances such as kitchen hood, double sink, electric gas stove, coffee maker, and a big window for proper ventilation.
In addition, the dining table is big enough to host a number of guests during house party. It serves as a good space for bonding sessions. Moreover, there is an amazing wooden countertop which can serves as breakfast bar and a place for you to do meal preparation. 
Upper Level Area: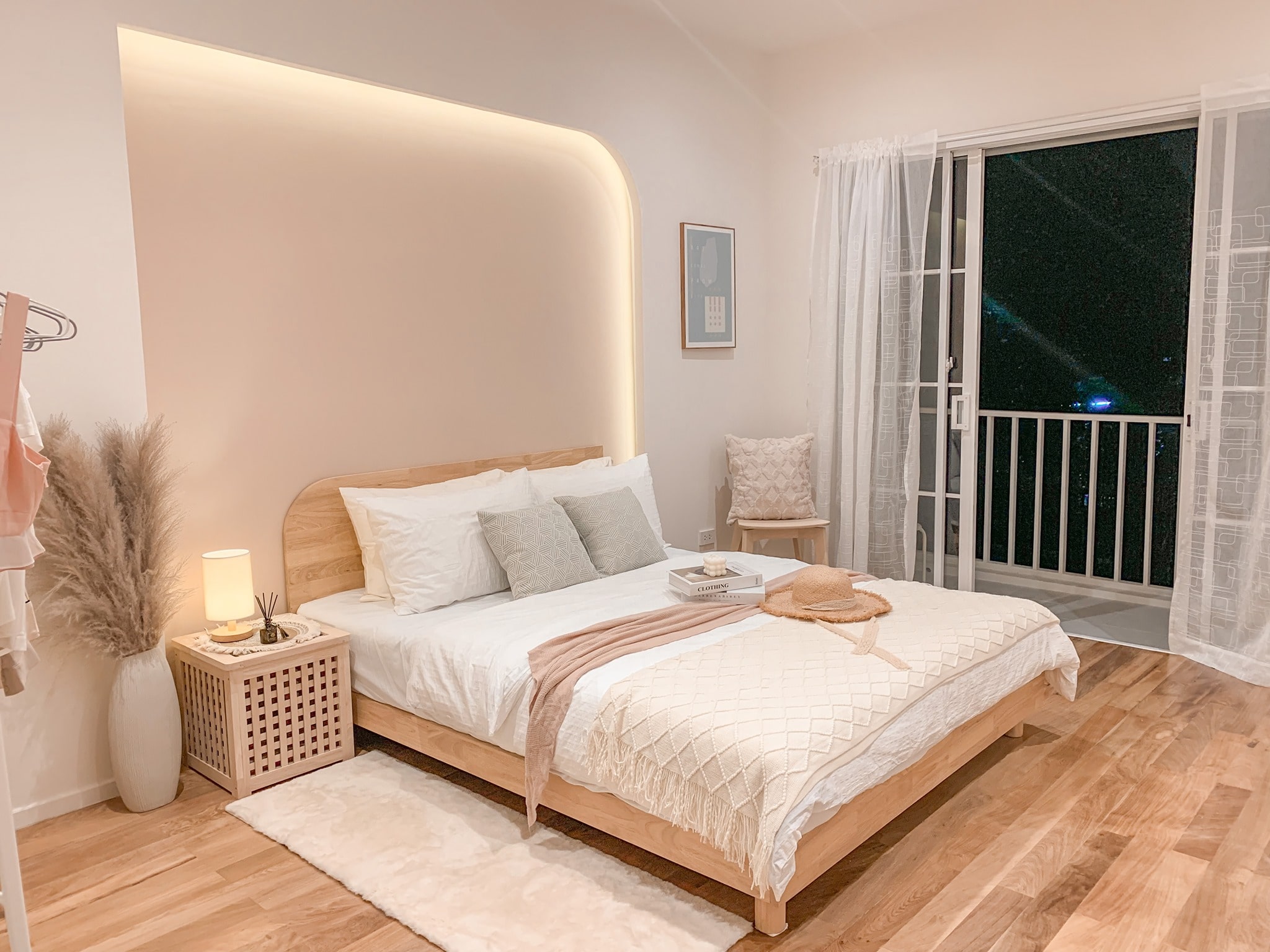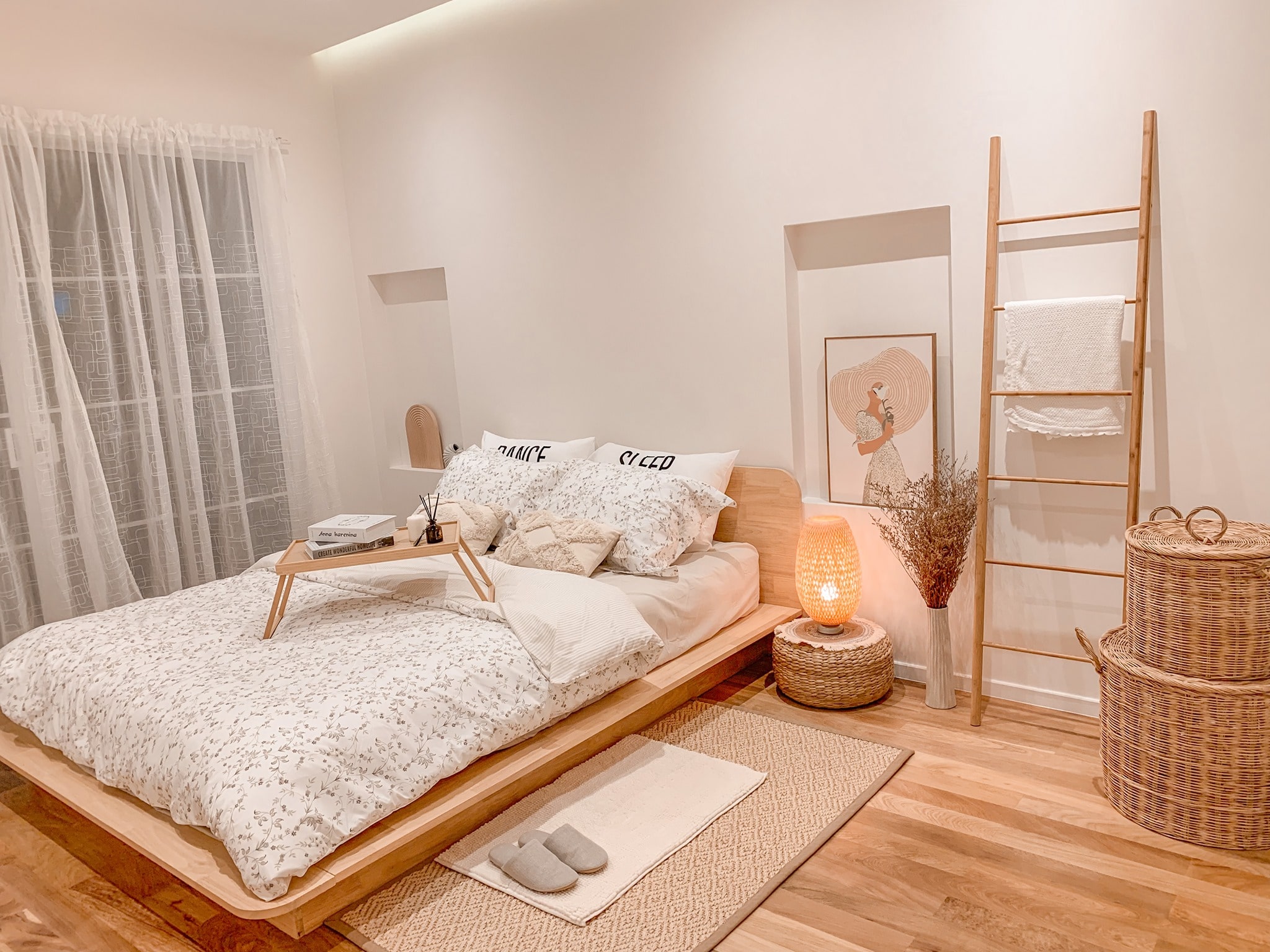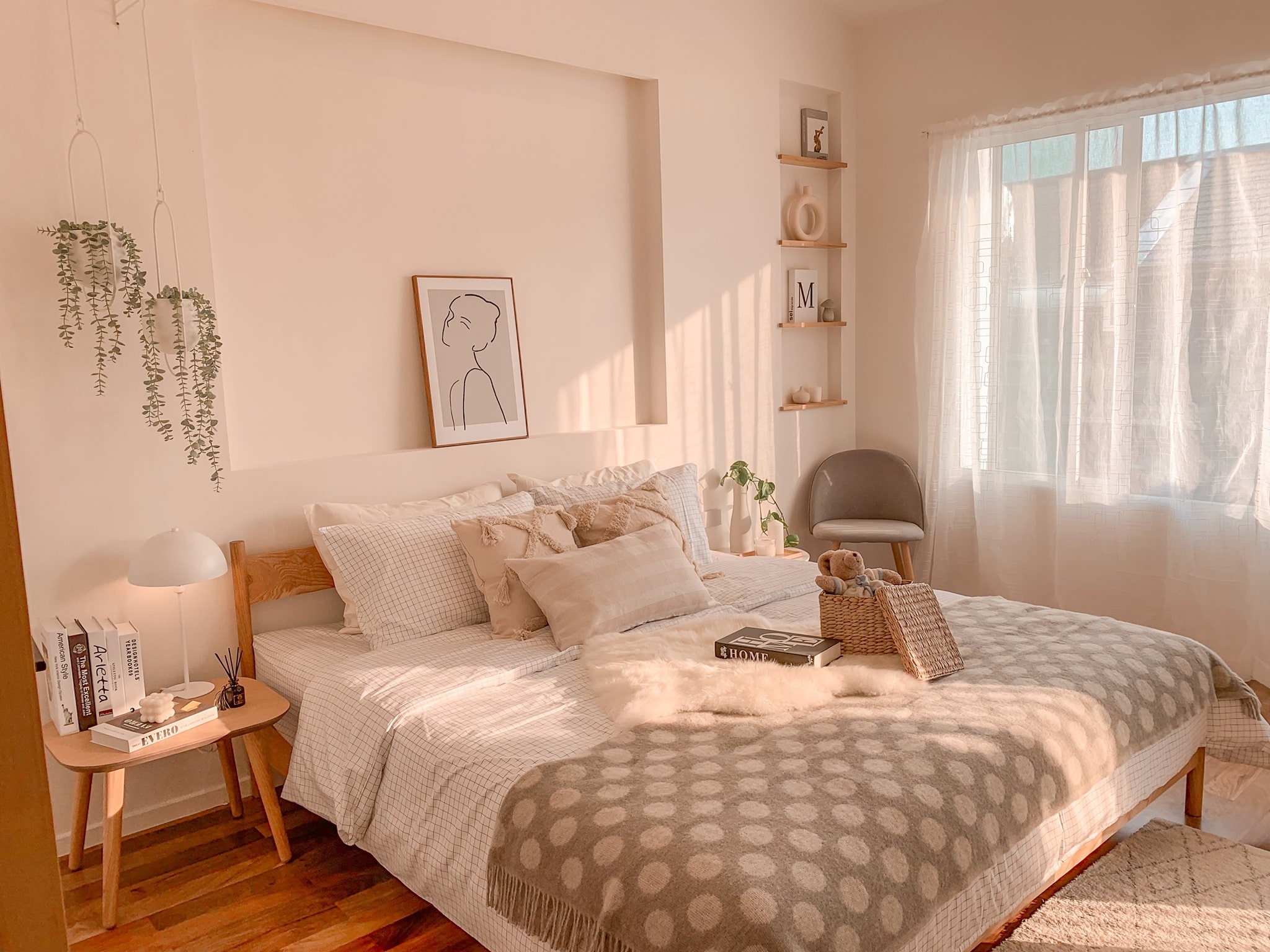 All three bedrooms upstairs, are painted white and furnished with wooden bed frames along with bedside tables. The attached bathrooms, and balcony areas are what makes the Sora house the best place for residing.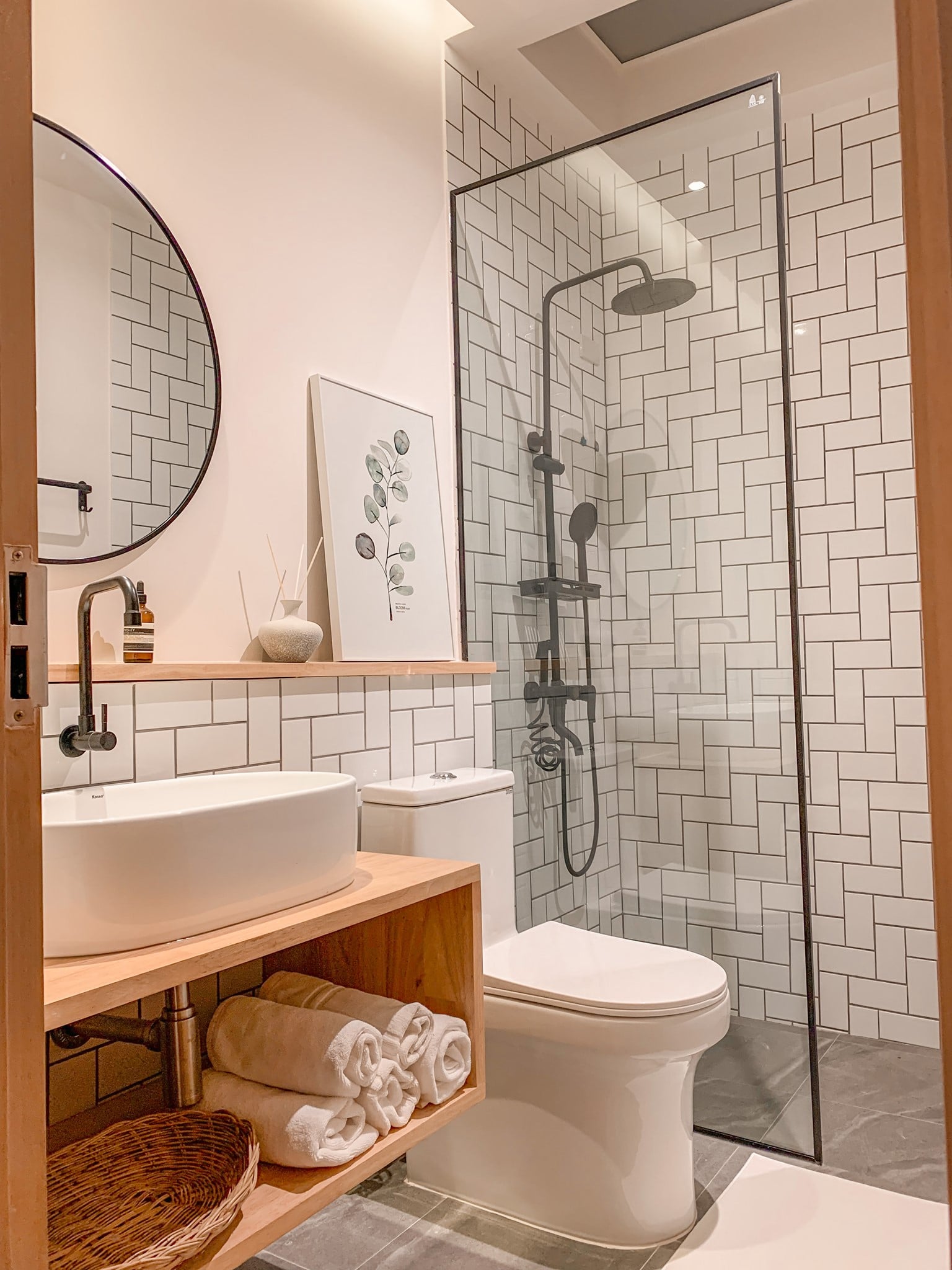 Apart from that, the bathrooms also deliver the perfect minimalist style, too. It consists of compact sanitary ware, glassy shower enclosures, windows for smooth airflow, big mirrors on the walls, and indoor plants for a natural look.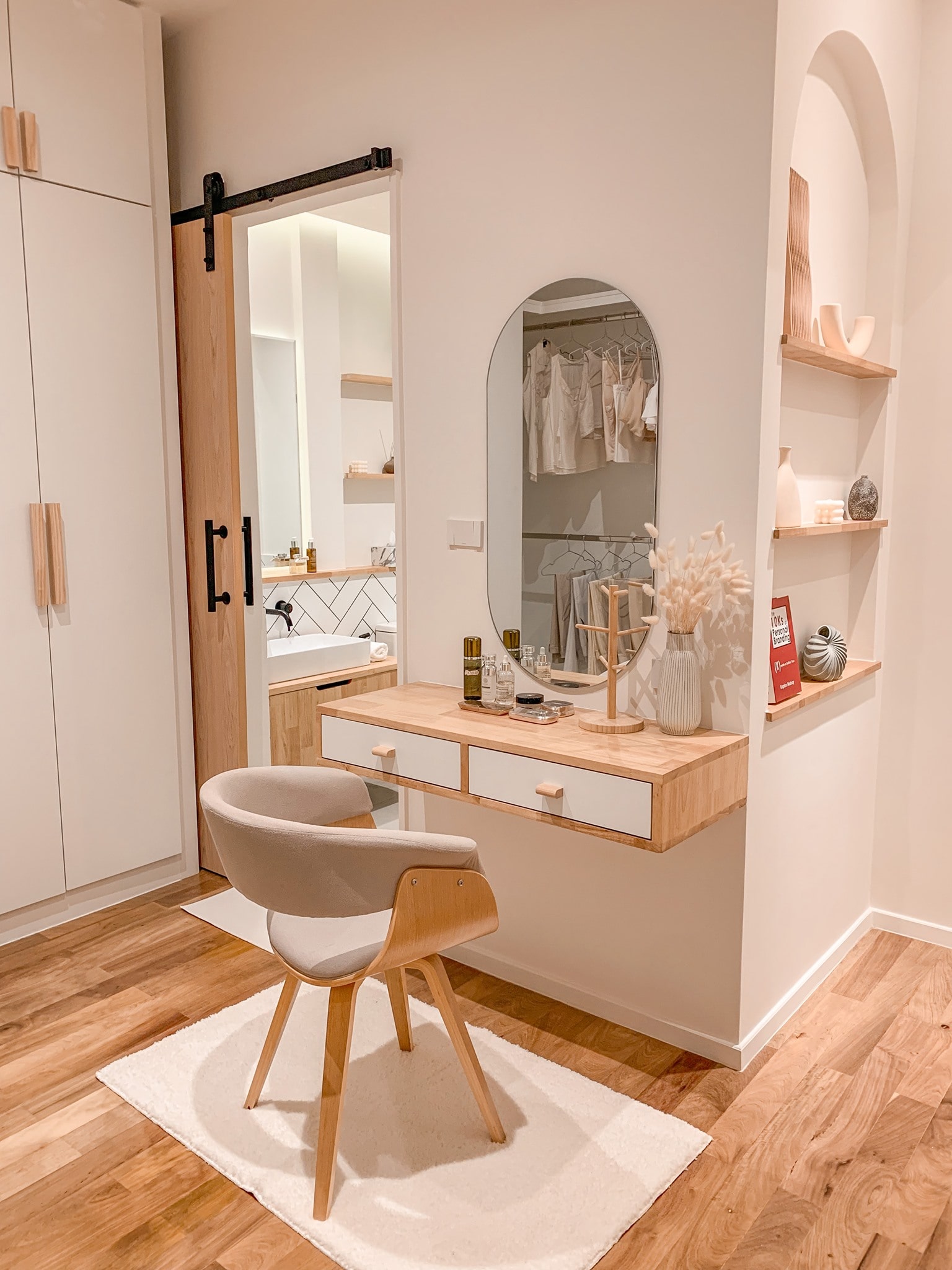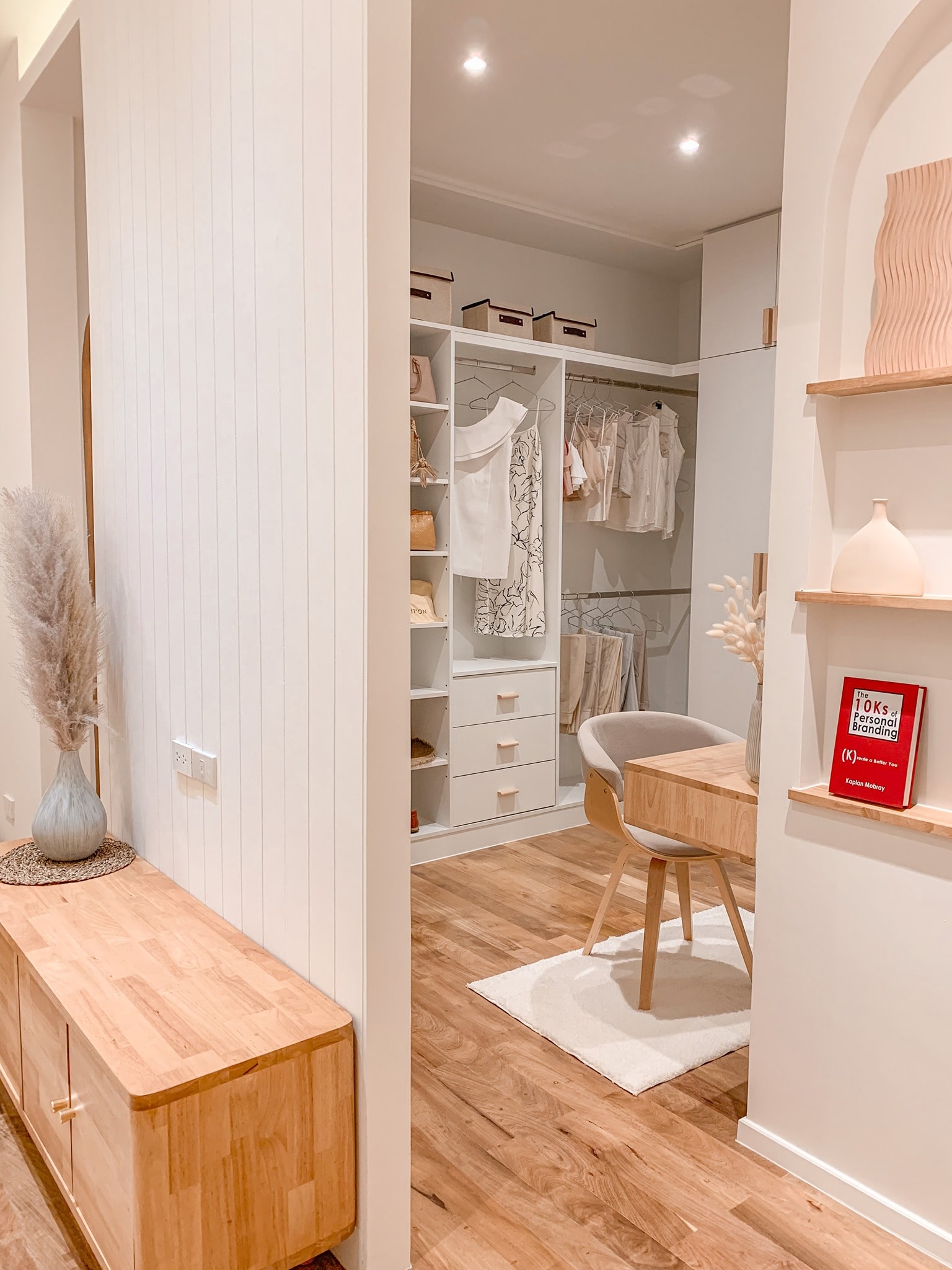 The dressing room is also candy to the eye where you can store all your clothes, footwear, and accessories hassle-free.
The serene and tranquillity of this house makes it a good place for living. The minimalist outlook combines with MUJI style design is what that attracts people who prefer living in a holistic environment.
All images are taken from MUJI Minimal Style by Sissay Group  unless otherwise stated.
Interested in more amazing house designs? Check out our collection of house design articles now.