Situated in Bandung, Indonesia, stands Iyashi House which is immersed with surrounding landscape and serene environment. The Japanese word"Iyashi" which means healing and rejuvenation is the main concept behind this house. After all, the house is designed to be a retirement home and a place to gather with friends and families.
Project: Iyashi House
Architect: Pranala Associates
Location: Bandung, Indonesia
Exterior Area: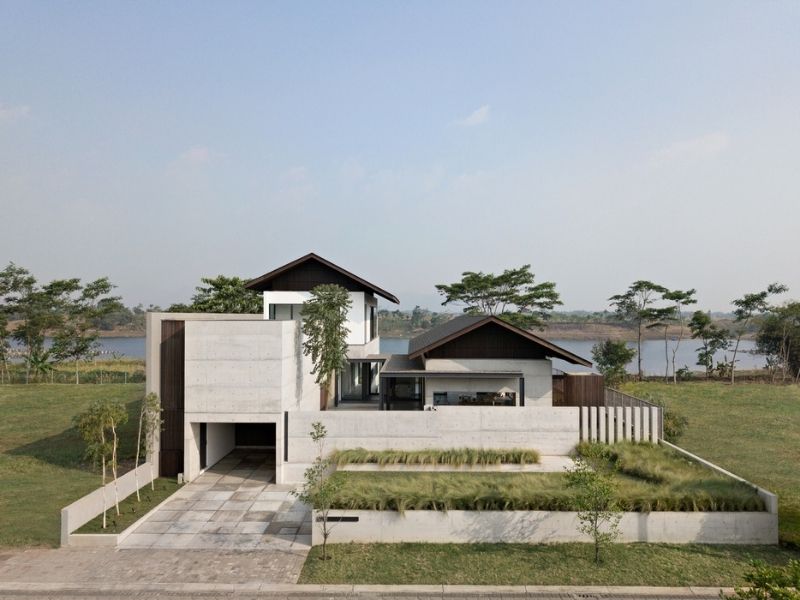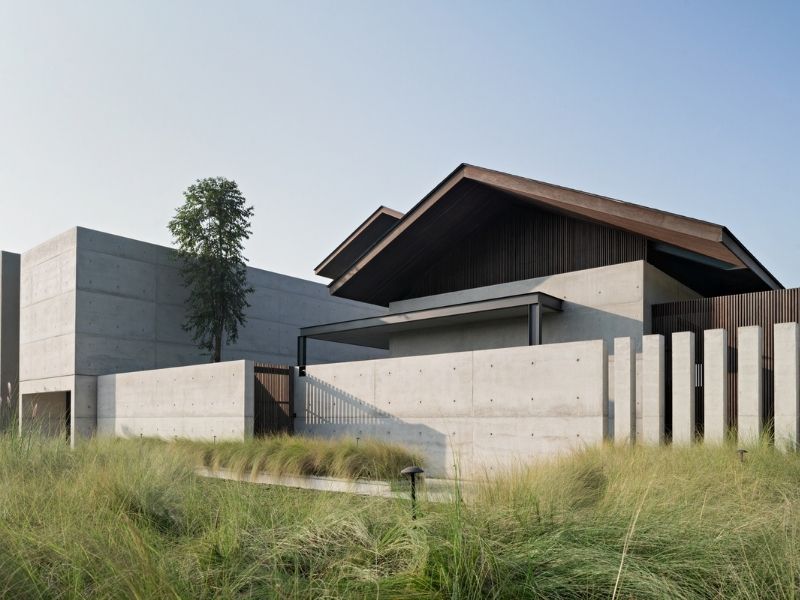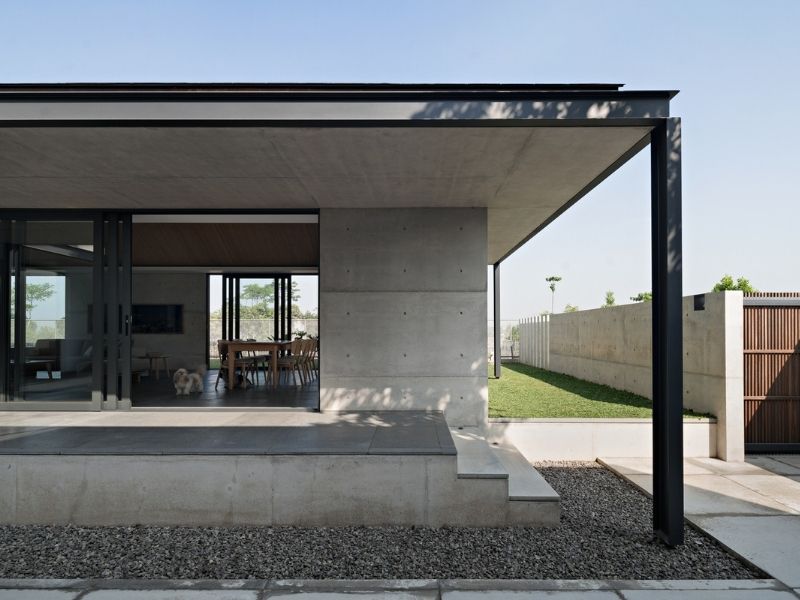 The entire house is surrounded by perimeter walls, along with perfectly trimmed Alang Alang grass. Overall, the house is made of finished concrete, steel beams for support and Ironwood roof ceilings.
The main entrance opens up to a pathway leading to an internal courtyard. In addition, you can see large panel sliding doors which invite outdoors to indoors seamlessly.
Interior Area: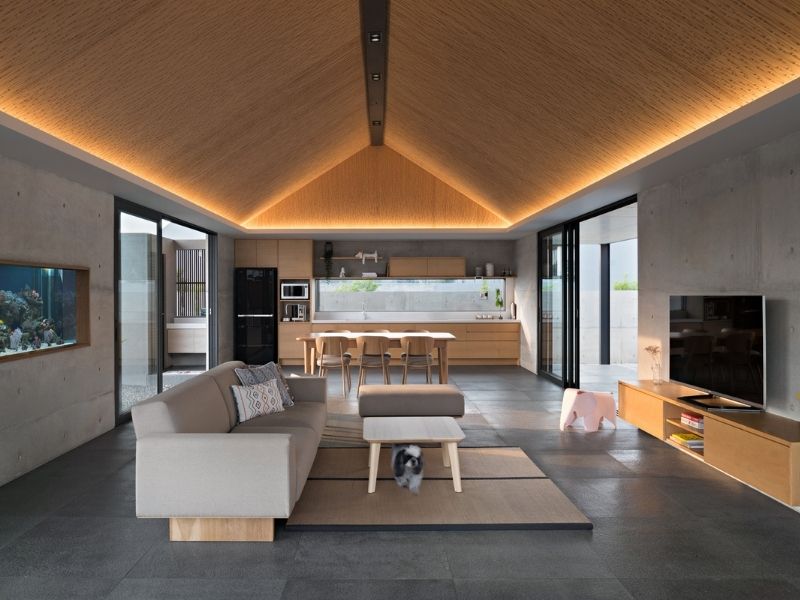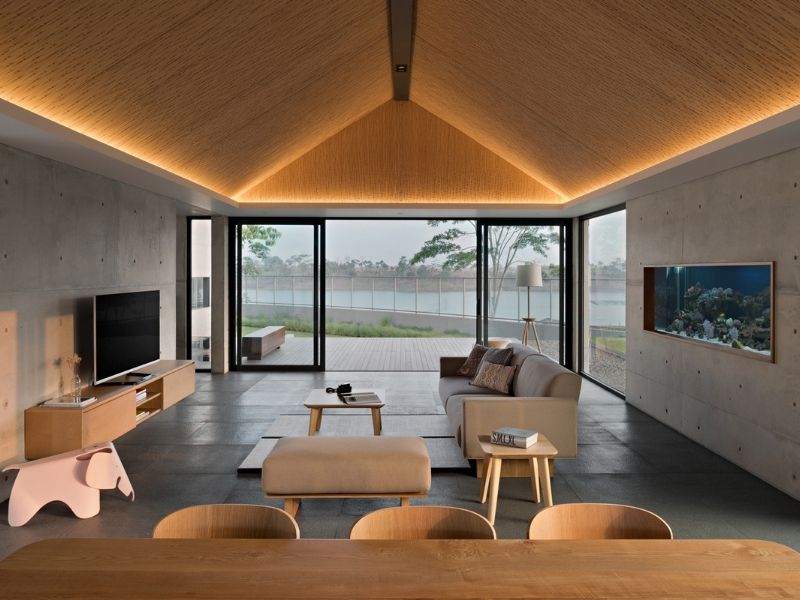 Moreover, cabin-like roofing is used in main living and kitchen area which embed Japanese, minimalist concept. In addition, warm wooden furniture are added to balance up warm and cosy atmosphere, against the cool and hard concrete structures.
Bedroom Area: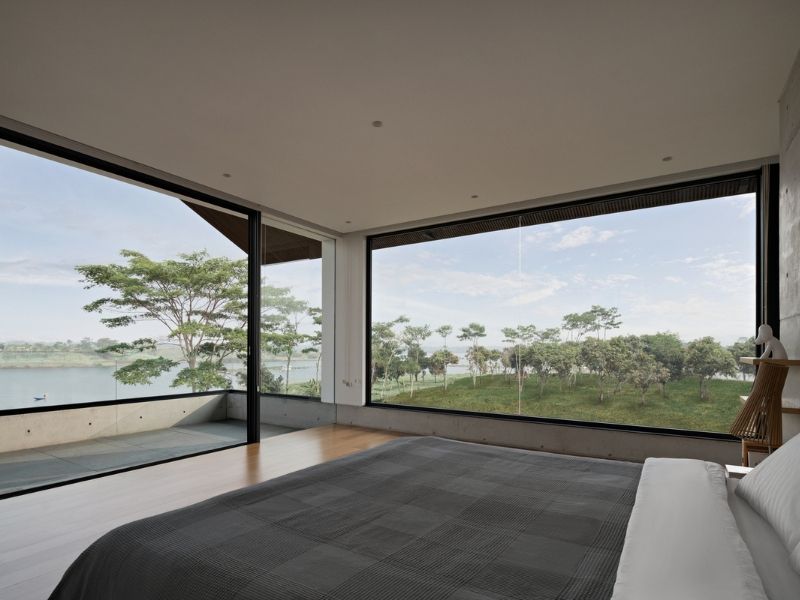 On top of that, the owners can enjoy picturesque scenery on their upper level bedroom, which is facing the lakeside. All you need to do is open up the sliding door, and you can immerse yourself in the evening breeze.
Two Buildings Connected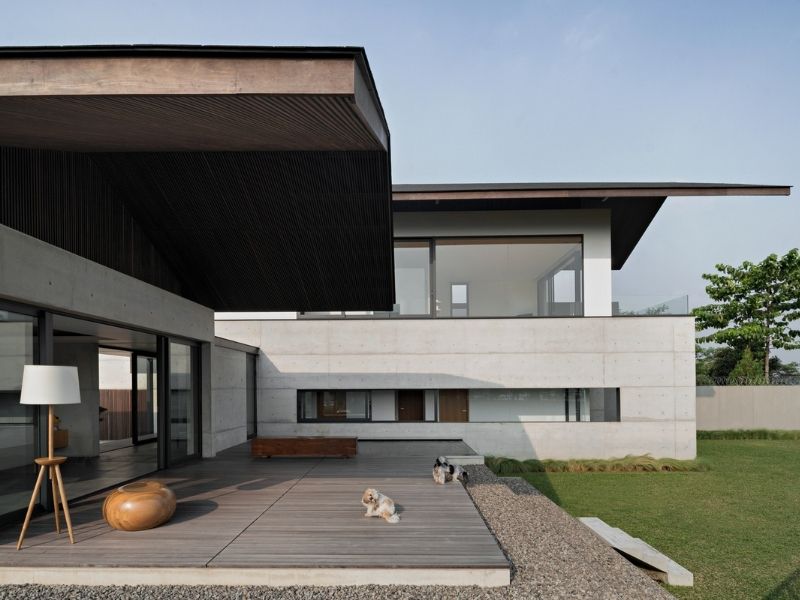 The whole compound is actually consisted of two buildings which are connected and running parallel to each other. The buildings are connected by outdoor terrance and grass lawn which draw in the landscape with ease.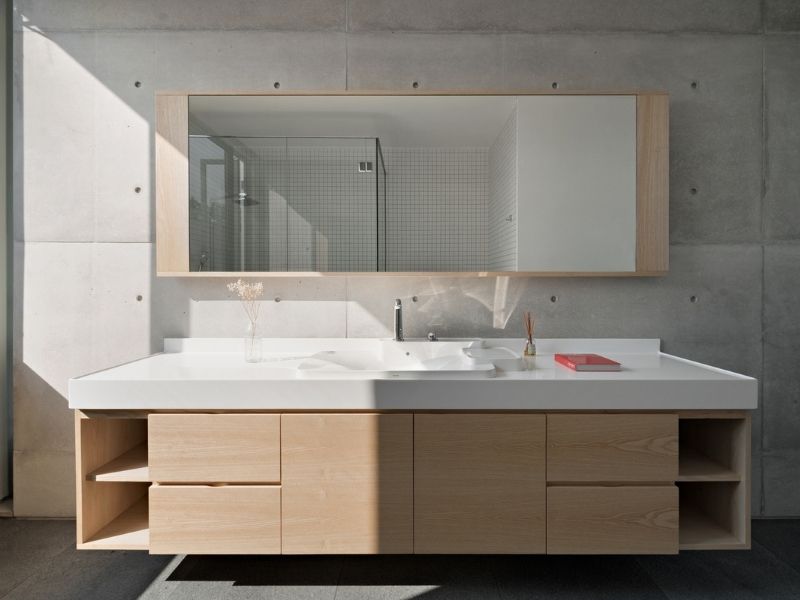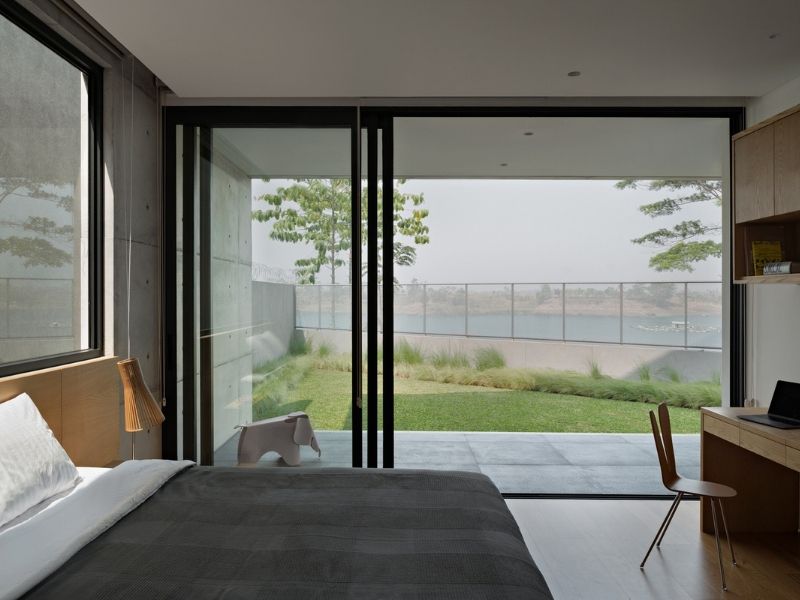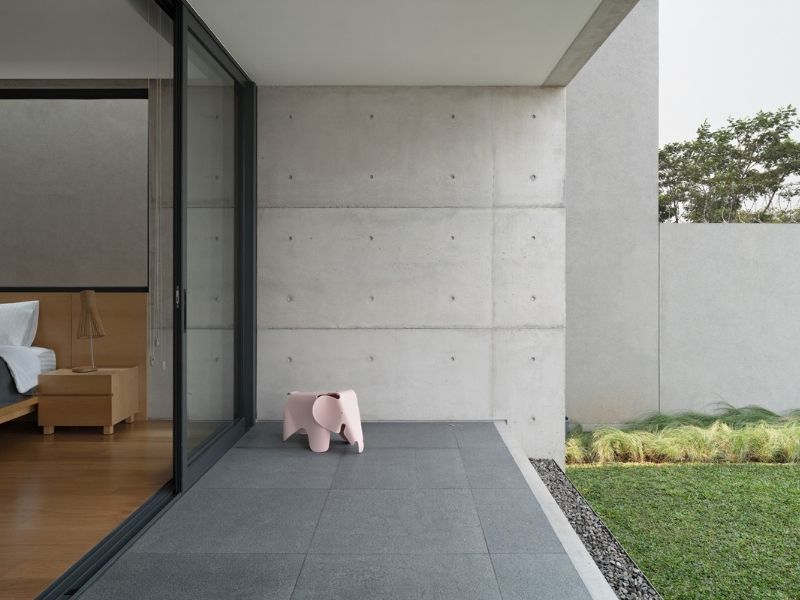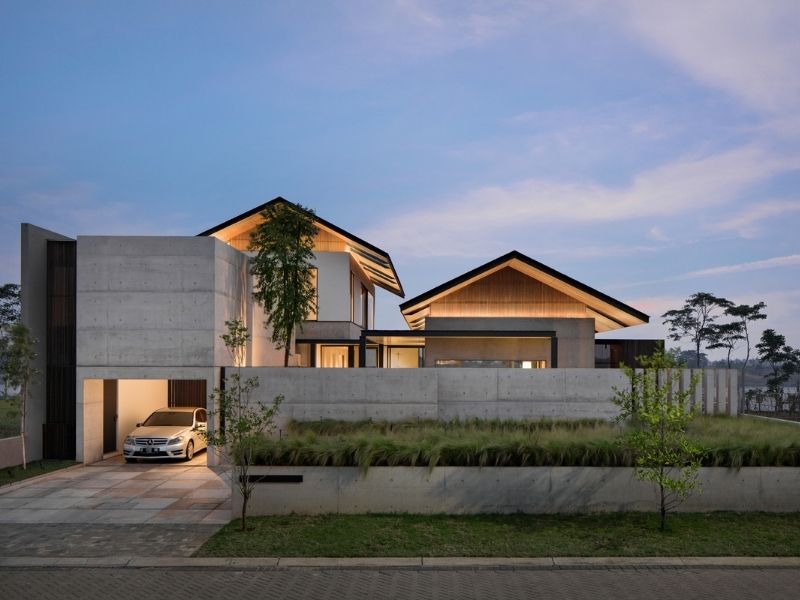 Besides, the house is designed with clean and minimal concept. There are no fancy decorations and furniture that are lingering around the house.
The house poised itself by exploring the relationship between human and nature in one amazing architecture.  The architects make sure that the occupants can be as one with their nature surroundings.
All images are taken from Pranala Associates unless otherwise stated.
Interested in more amazing house designs? Check out our collection of house design articles now.