A private residence in North Jakarta, Indonesia, is created with one main purpose in mind, to keep it as naturally cool as possible in a hot and humid tropical climate. The house, known as VG1 House by Pranala Associates, at first as they had to create a cool and well-ventilated house on a long and narrow parcel of land acquired by the client. Which is why they decided to focus as much as possible on the principles of passive cooling and natural ventilation articulated through a rigorous understanding of site and climate conditions.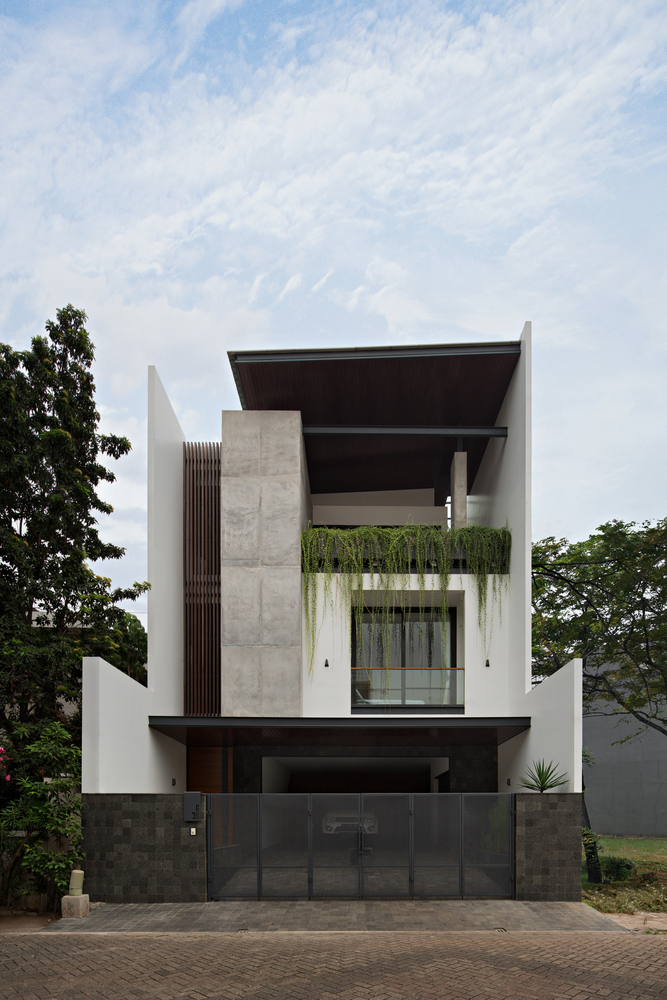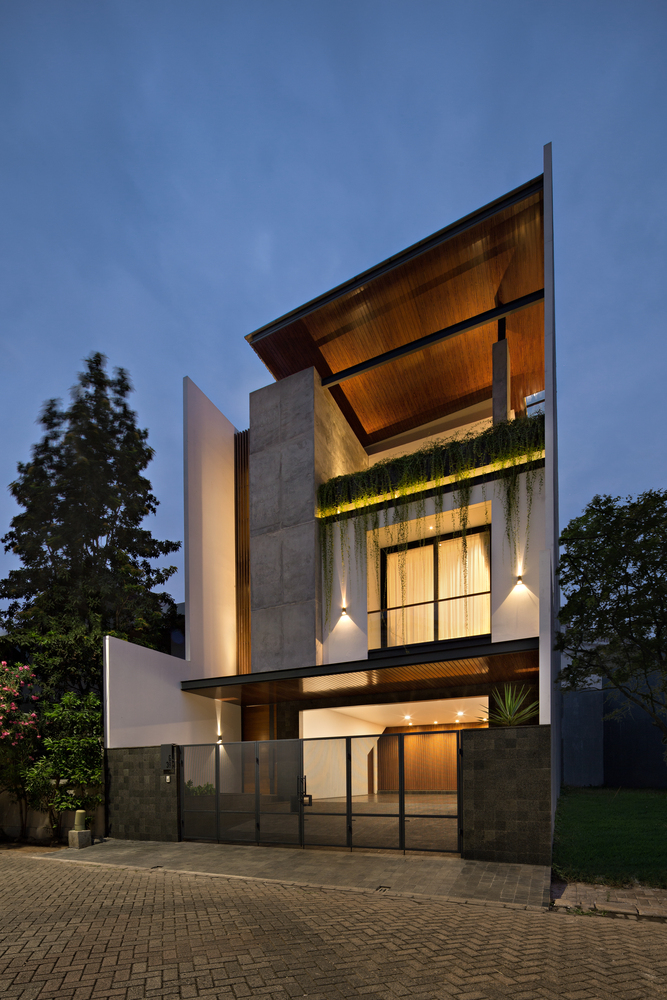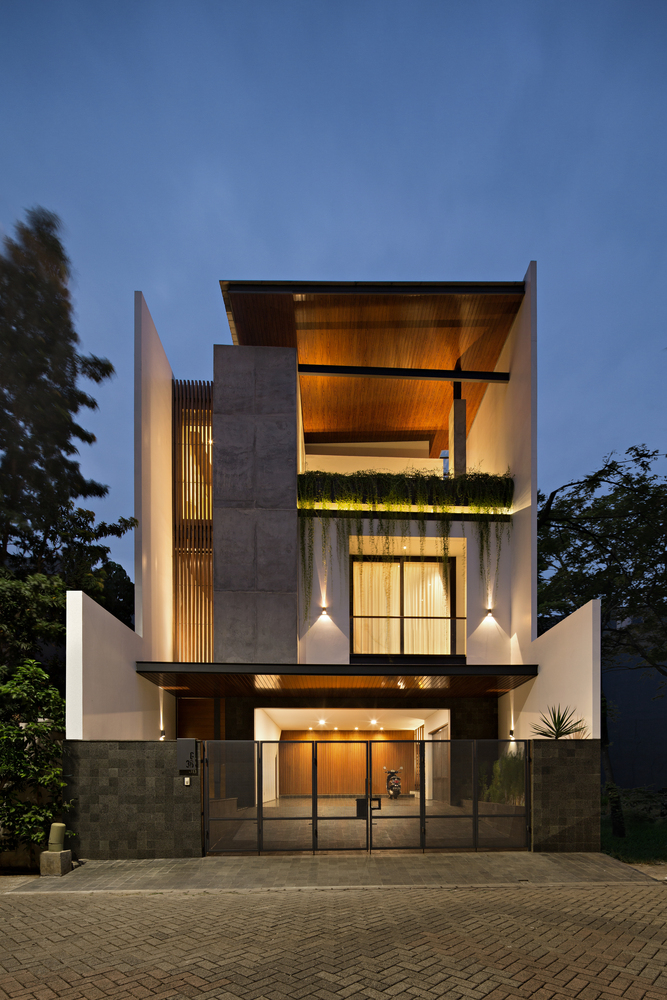 Natural Air Circulation
(VG1 House by Pranala Associates)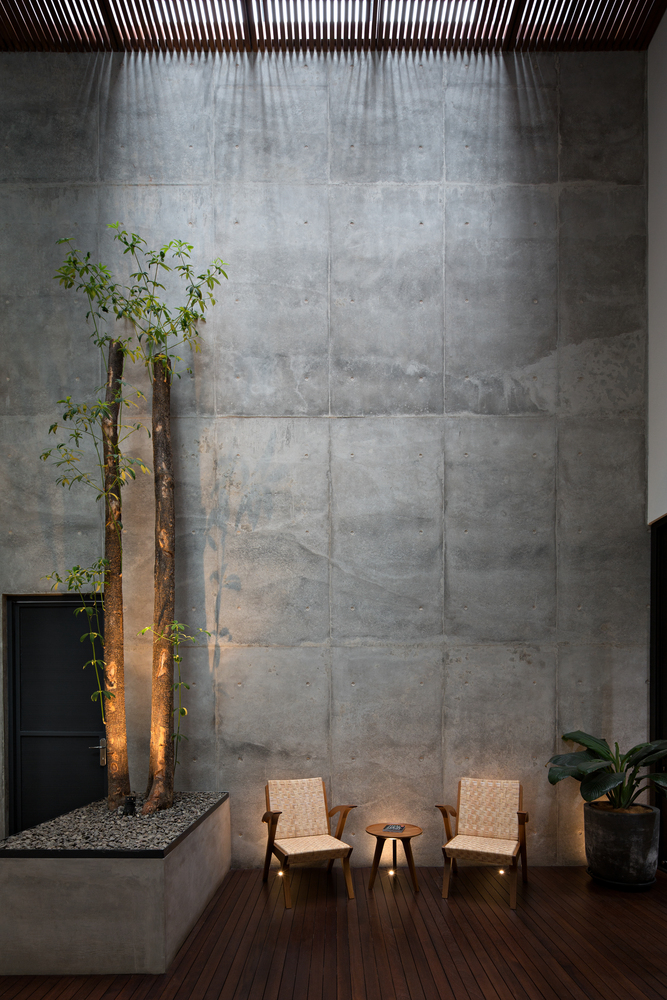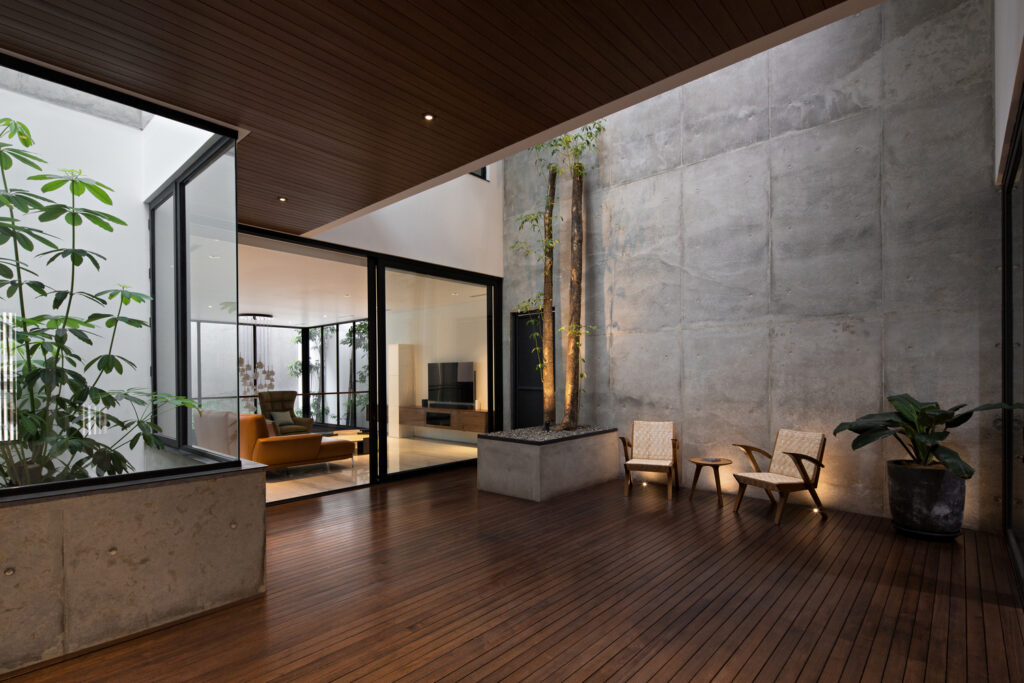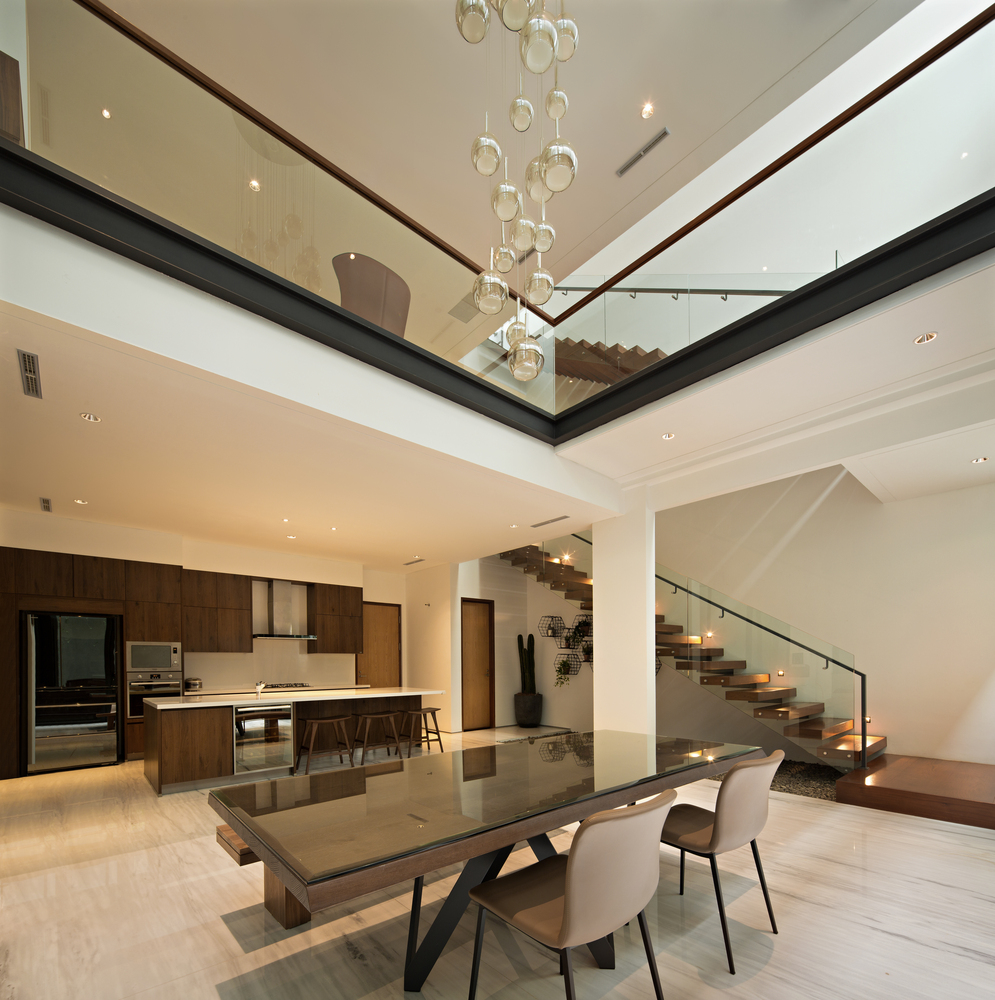 Hence, VG1 House was designed to be something like a respiration apparatus, as there would be circulating air constantly flowing through the house. There are three interior voids in the house that facilitate this and they also double as the communal and circulation spaces. The air would be tunnelled through the narrow corridors, pulled through the main entrance and channelled by the interior voids to reach all parts of the building.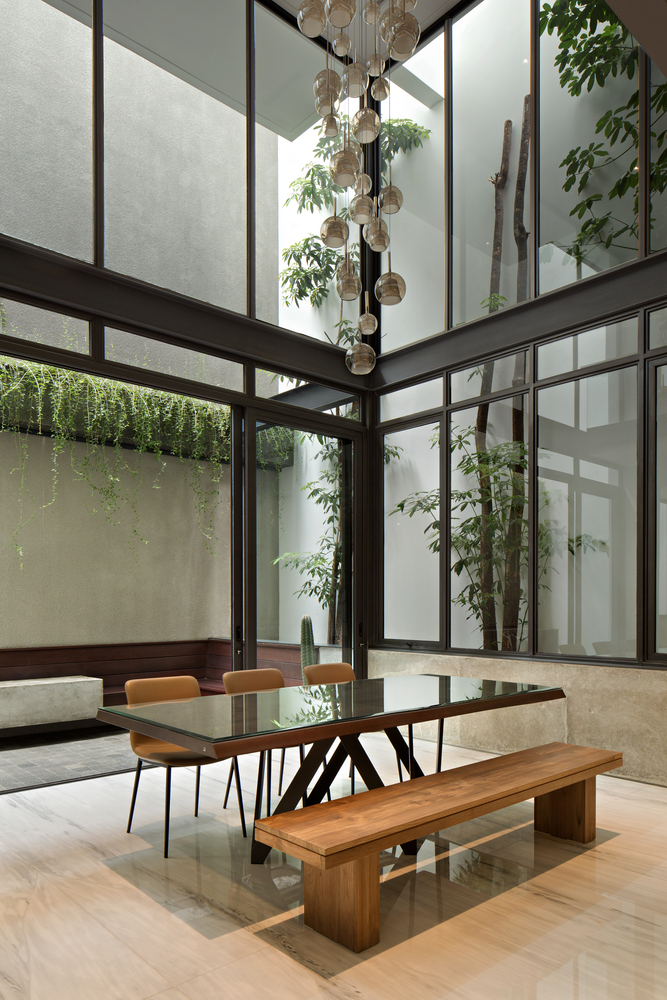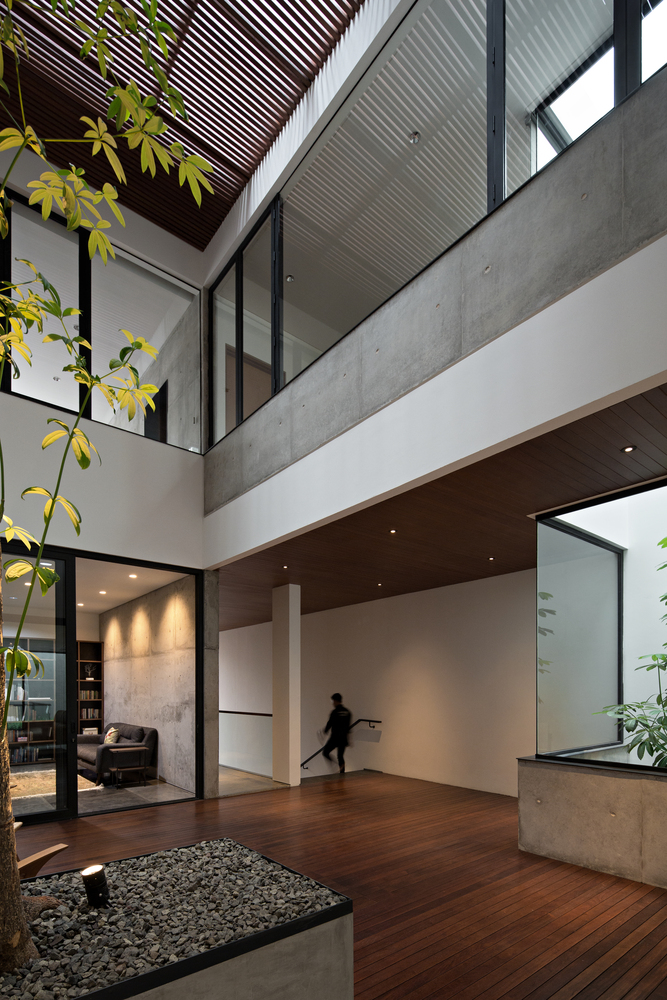 Because the site is so narrow, the architects decided to use the boundary walls; as an exterior membrane to frame the small garden pockets dotted throughout the house. These pockets also help with the flow of natural light and the green plants liven up the residence. They also double as semi-vegetated light wells, merging inside and outside dimensions; seamlessly pulling the whole house into an oasis in an urban jungle.
Energy Efficiency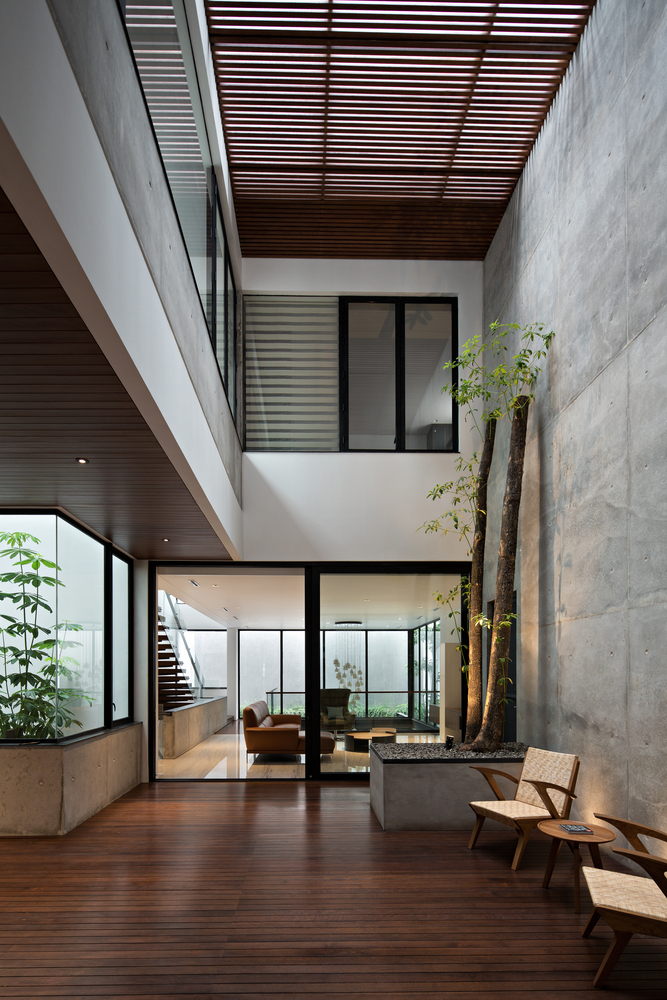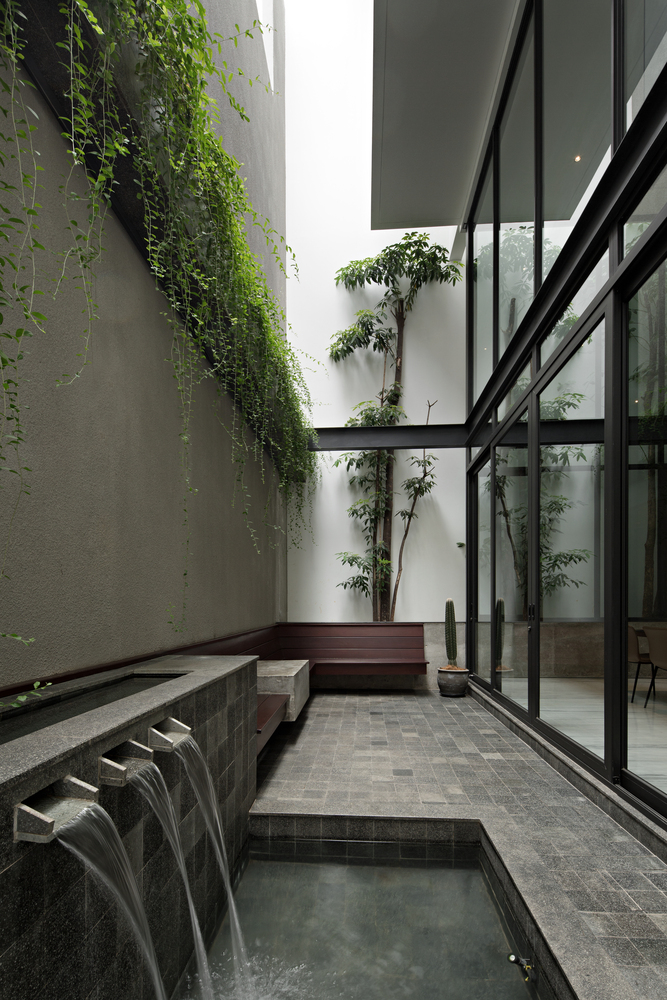 Although the house has lots of natural circulation, the client also wanted air-conditioning inside the residence; and areas of the house are compartmentalised by an array of sealable doors and windows; to keep the cold air in the intended area. The architects wanted to make the house as energy efficient as possible; and this was reflected in the choice of materials for the house.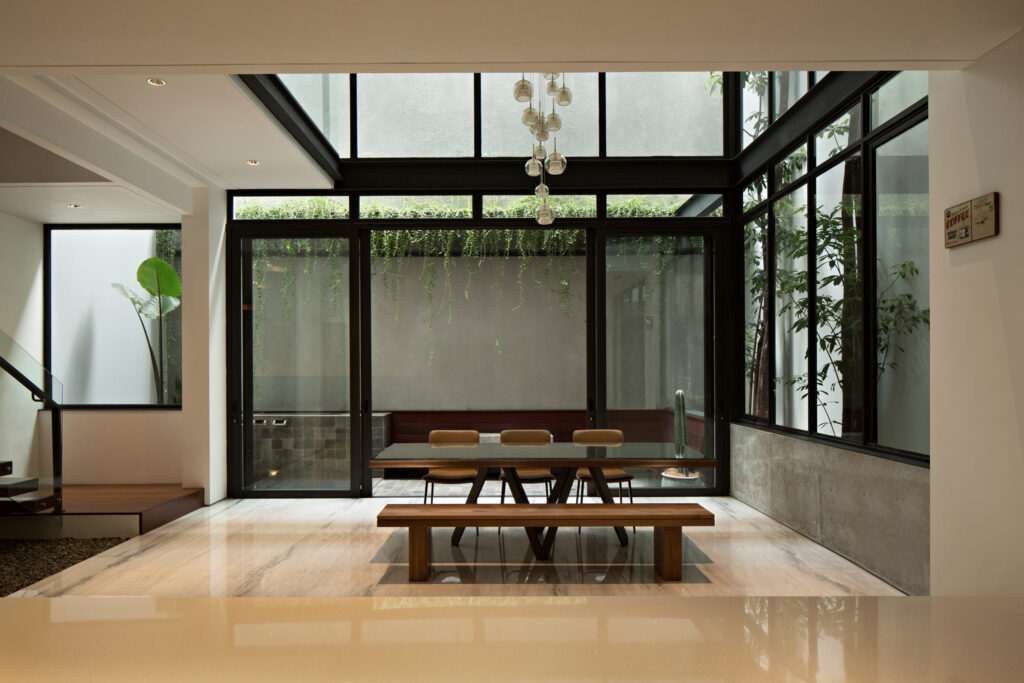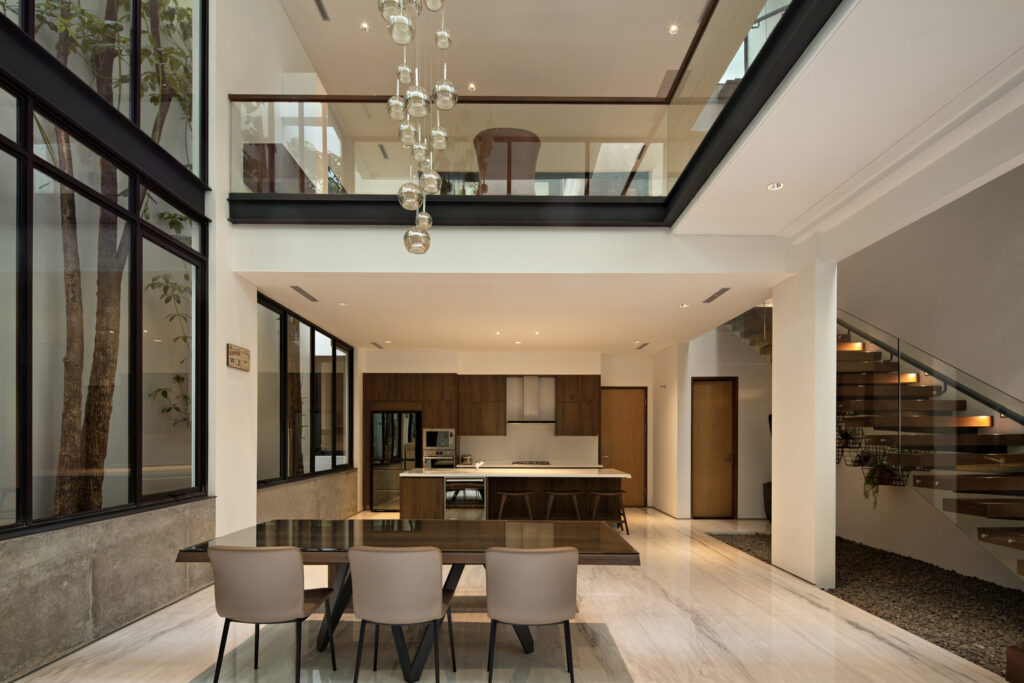 Materials such as cast-in-situ concrete and marble were selected to retain a cool atmosphere in the house; which functions to keep out the stifling tropical Jakarta heat from entering the home. Ulin wood was used for all outdoor detailing due to its incredible resilience in a challenging tropical climate. All of these helps to make the house look good and lowers energy consumption.
All images taken from Pranala Associates unless otherwise stated.
Interested for more amazing house designs? Check out our collection of house design articles now.