In one of the busiest cities in the world, this house is neatly tucked away in a residential area on a prime piece of land. Dubbed, Faber Terrace by Hyla Architects, this house in Singapore sits on a spacious corner lot and the full side of the house faces the side street. It is a gorgeous place that ensures privacy but allows the residents lots of stunning views from their own home.
Exterior Area:
(Faber Terrace by Hyla Architects)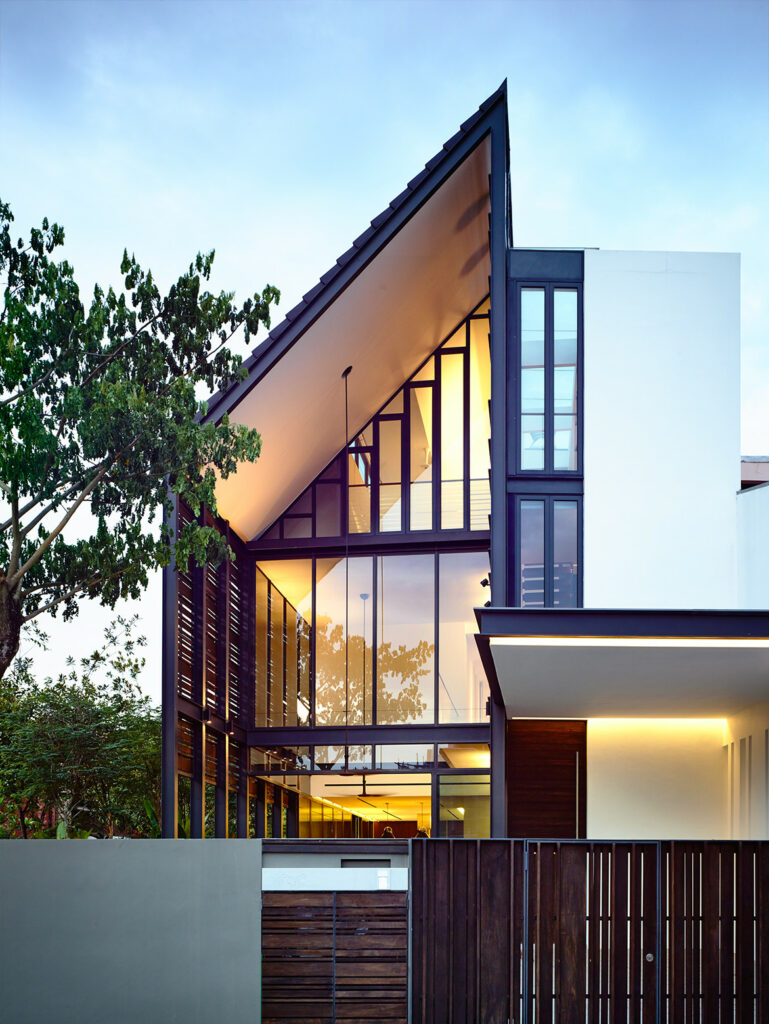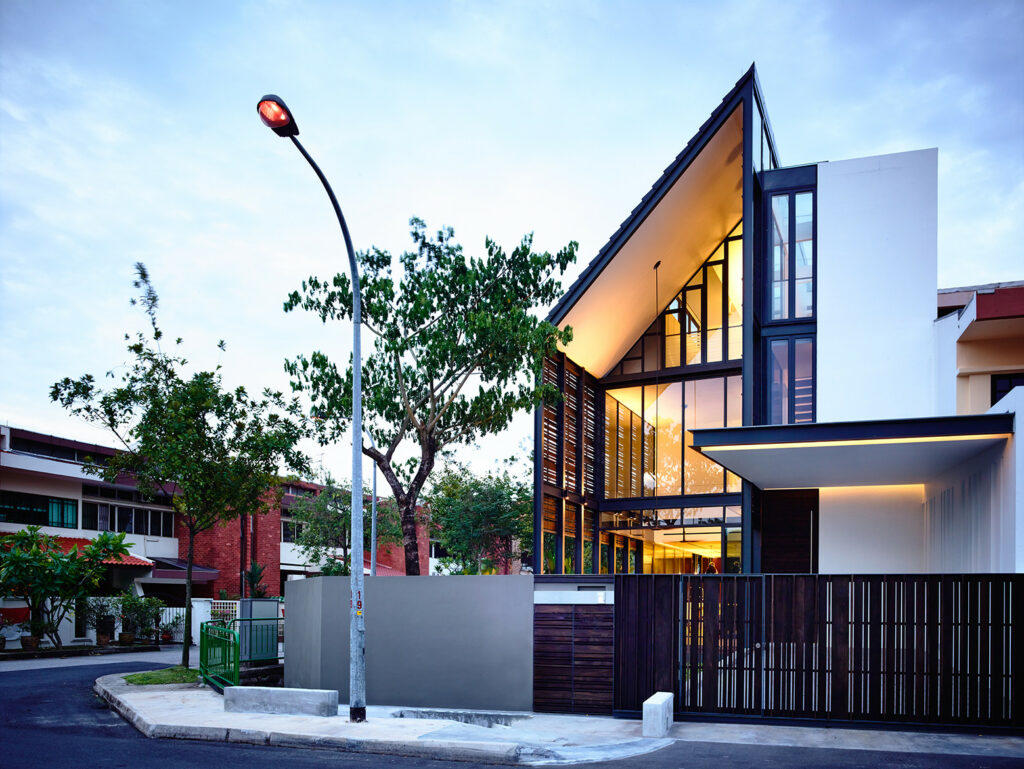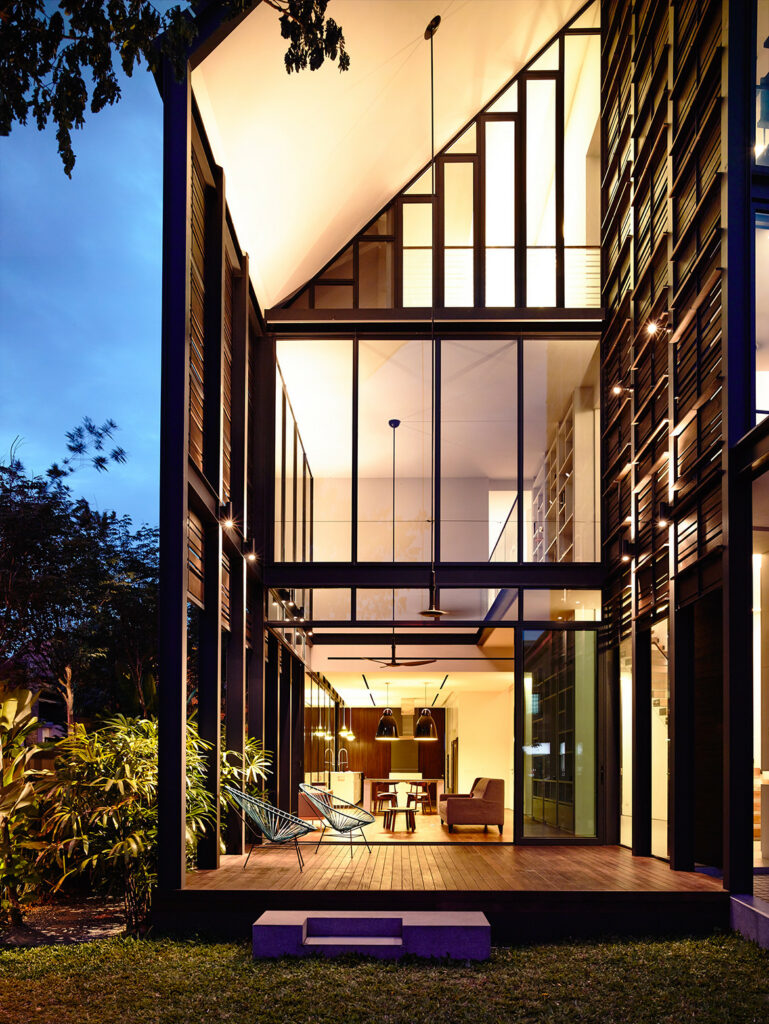 Hyla Architects decided that to ensure the owners' privacy, they would use a slatted timber screen to cover the entire side elevation; while still enabling sufficient light and ventilation inside the home. There is a beautiful enclosed outdoor terrace where the residents can sit and hang out; which adjoins a double-height living space inside. They can also view the verdant main garden from here.
Interior Area: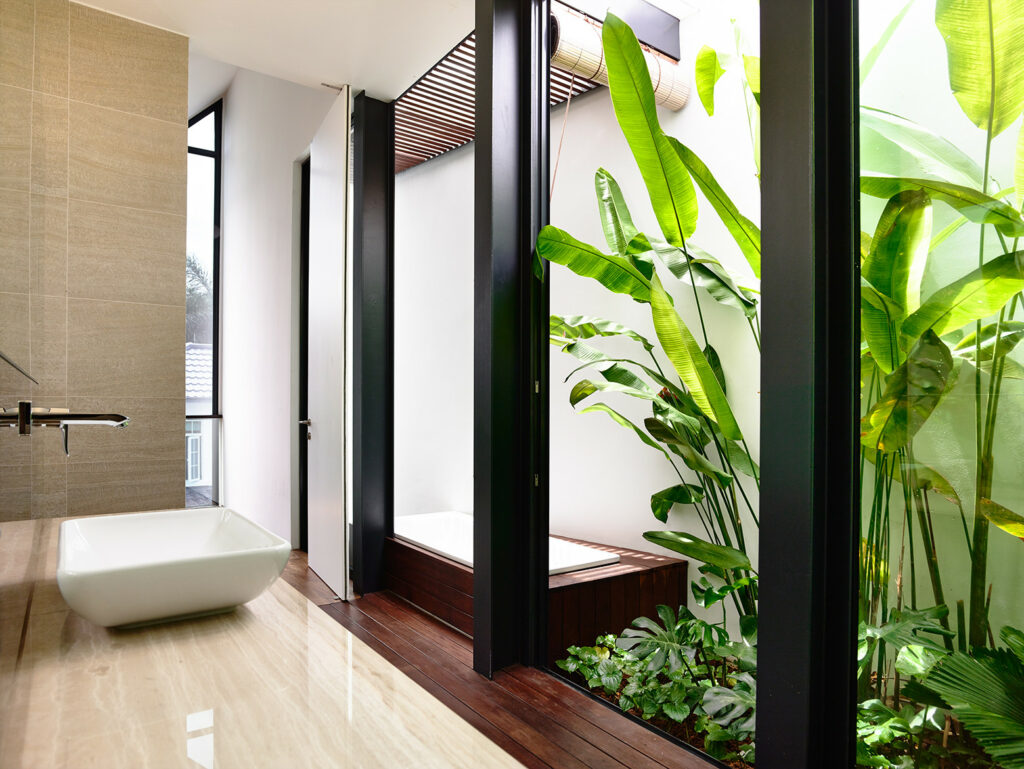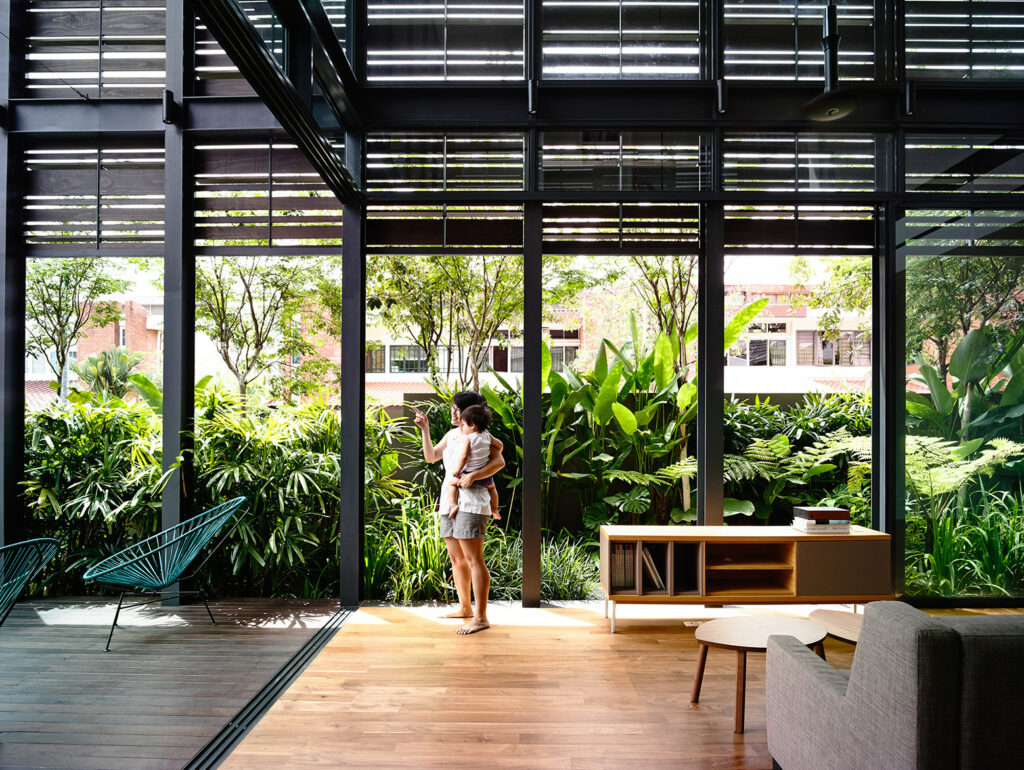 Inside the living room, a prominent bookshelf extends across two storeys so that they have all the storage space they need for their literary endeavours. Here in the living room, it looks really spacious thanks to the open plan space; and the large floor-to-ceiling glass sliding doors offers an unobstructed view of the lush side garden.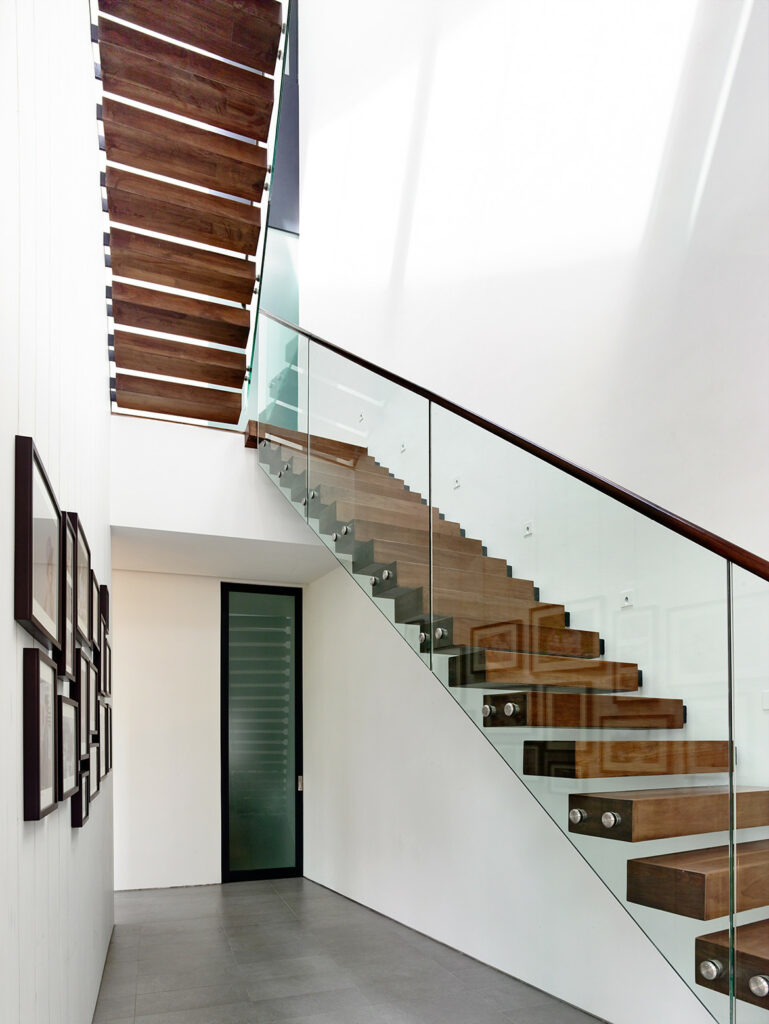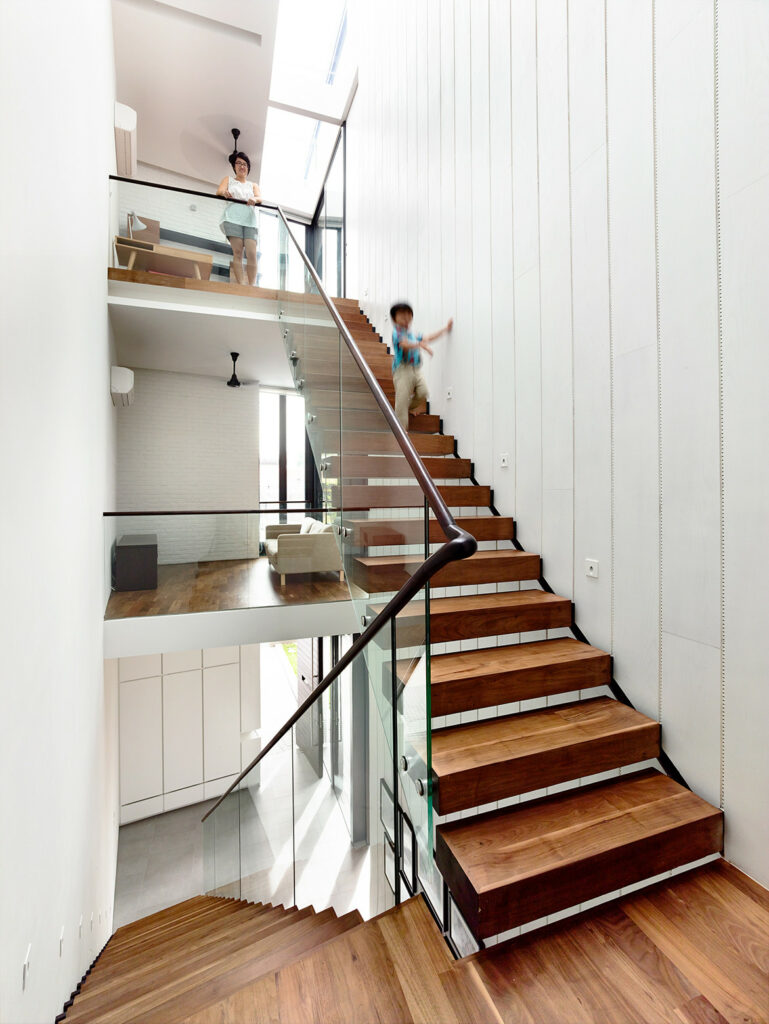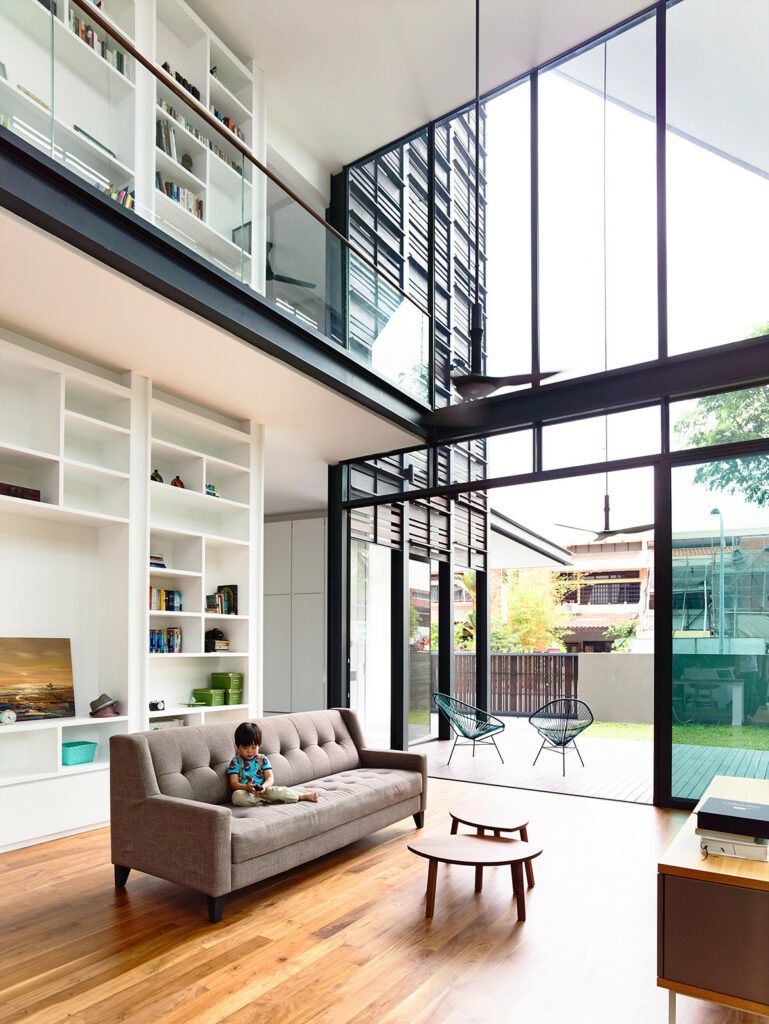 To enter the upper levels, there are cantilevered stairs on both sides of the walls; that are made out of heavy timber and glass banisters so that the look is unobstructed. There is another living area on the second floor that can also be made into a play area for little ones or for entertaining guests.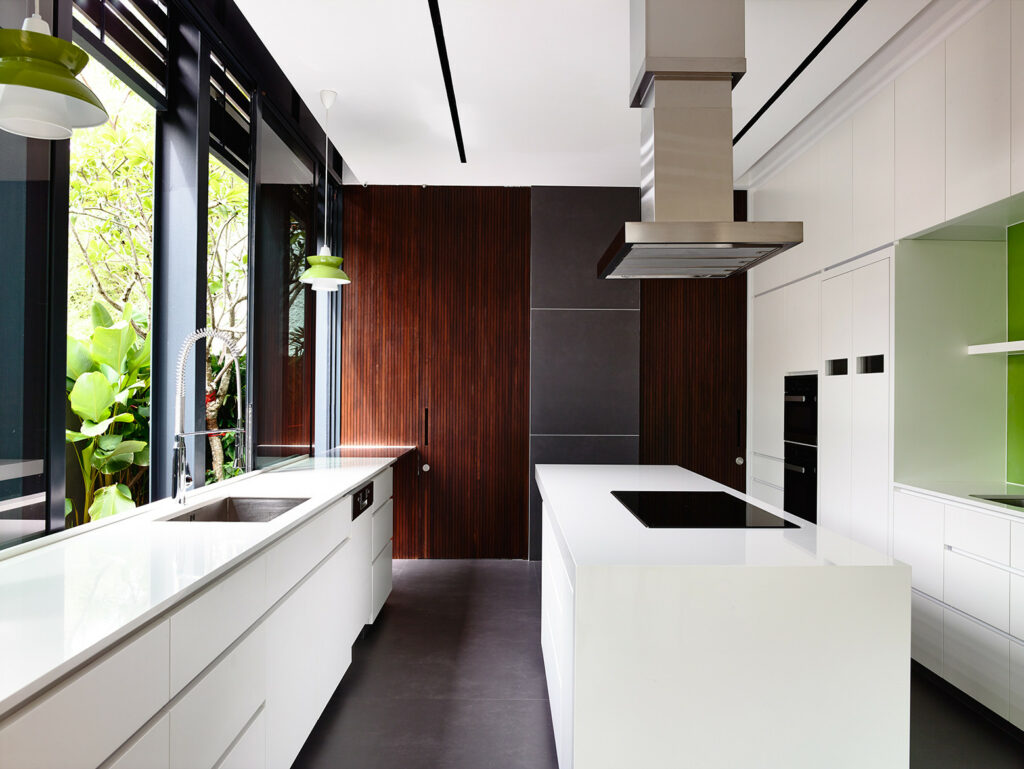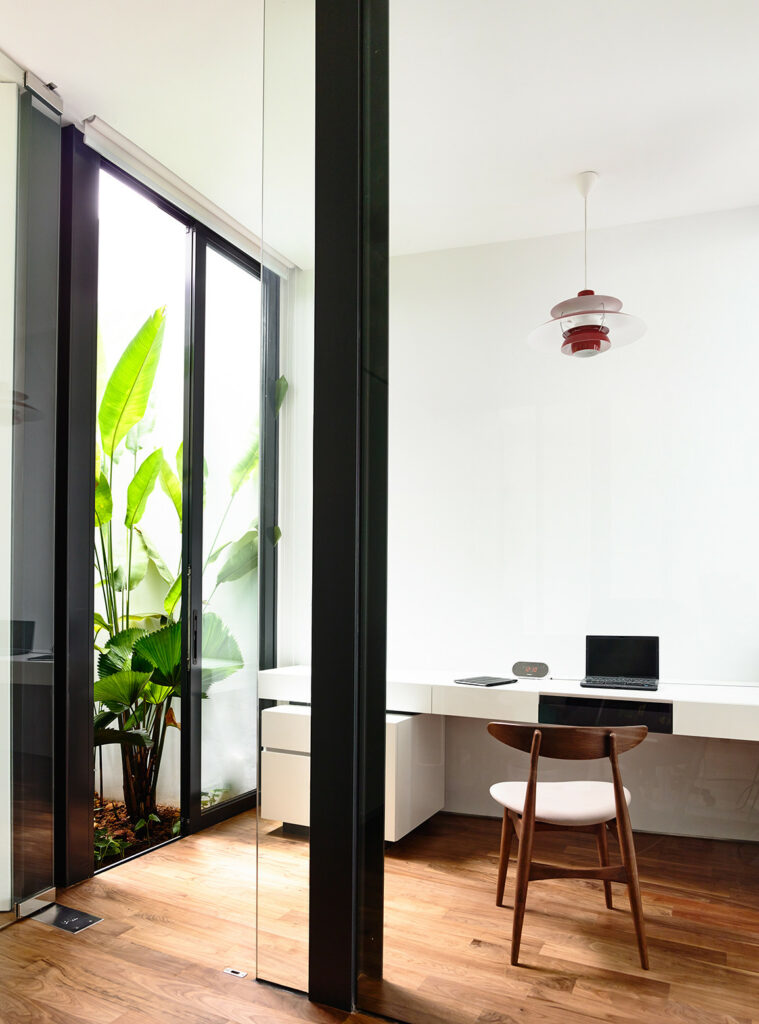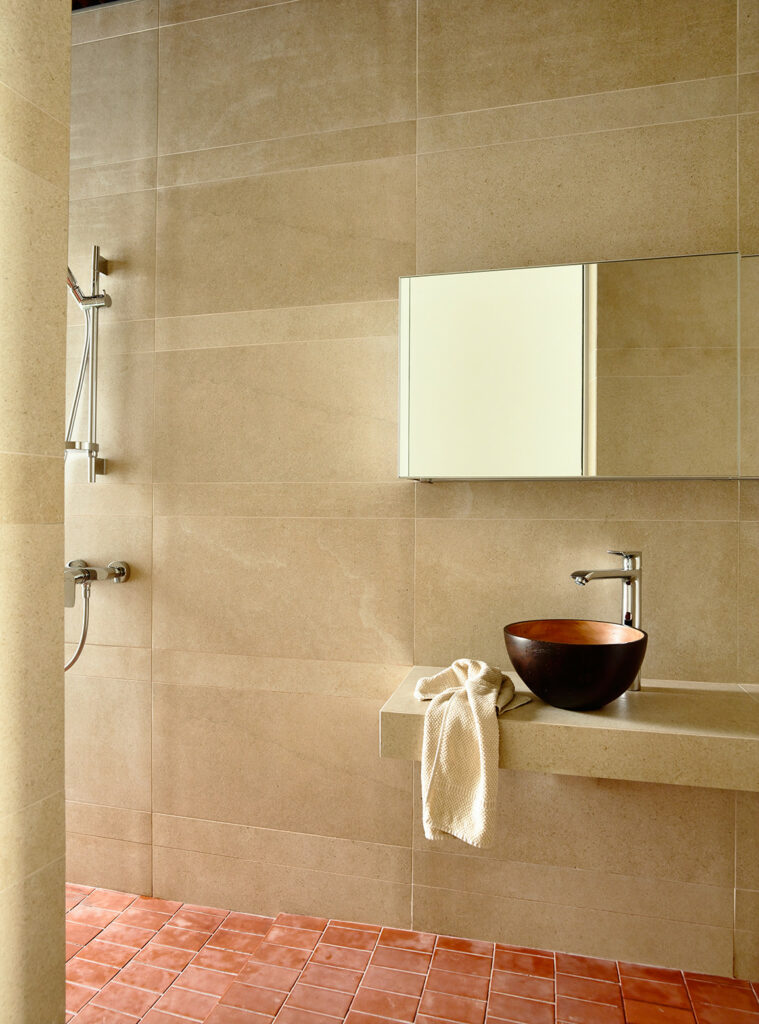 The entire home is decorated in a very clean and simple palette; with lots of natural elements thrown in the mix to make it more inviting and warm. Neutral and light colours like cream and white are used with wooden elements interspersed; especially on the floor while marble and stone are also seen prominently throughout the house; making it a truly wonderful home.
All images are taken from Hyla Architects' website unless otherwise stated.
Interested for more amazing house designs? Check out our collection of house design articles now.