As a Malaysian living in the Klang Valley, you would know very well that the affluent neighbourhood of Taman Tun Dr. Ismail has many gorgeous houses but hidden in the heart of this area lies 23 Terrace by DRTAN LM Architect , that used to be a single-storey house back when it was first built. However, with the magic touch of DRTAN LM Architect, it has been transformed into a stylish double-storey house that towers over its neighbours and looks really outstanding.
Exterior Area: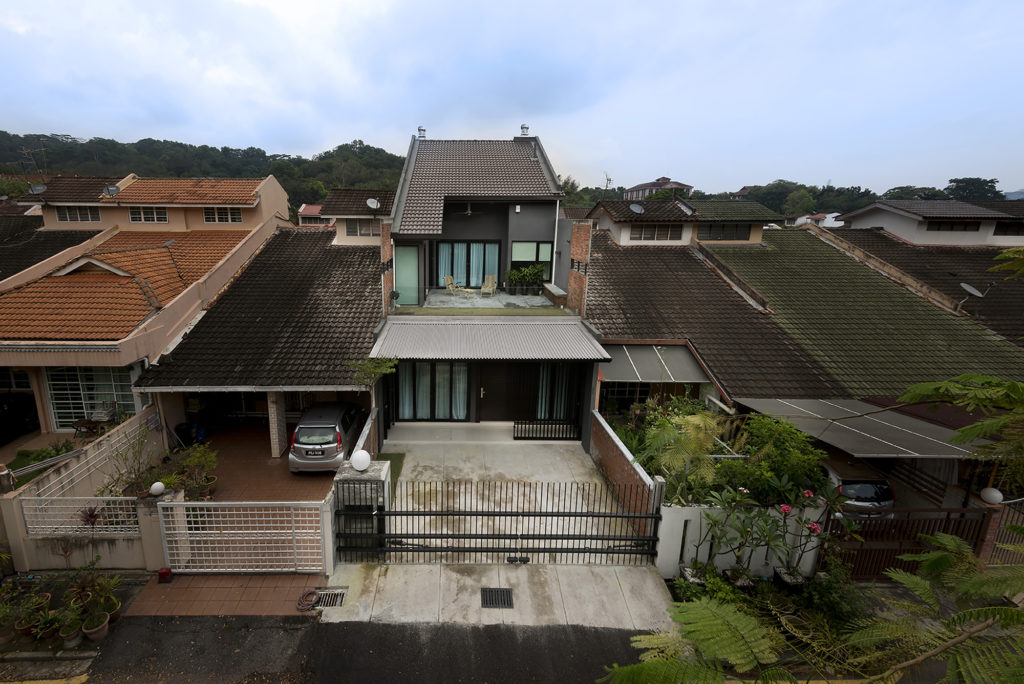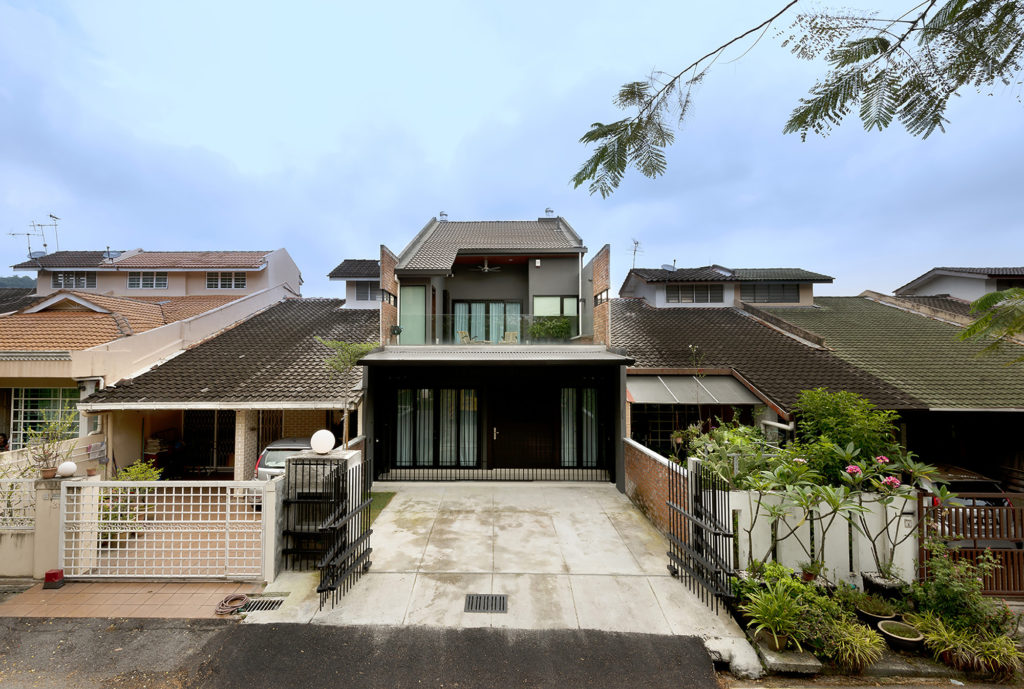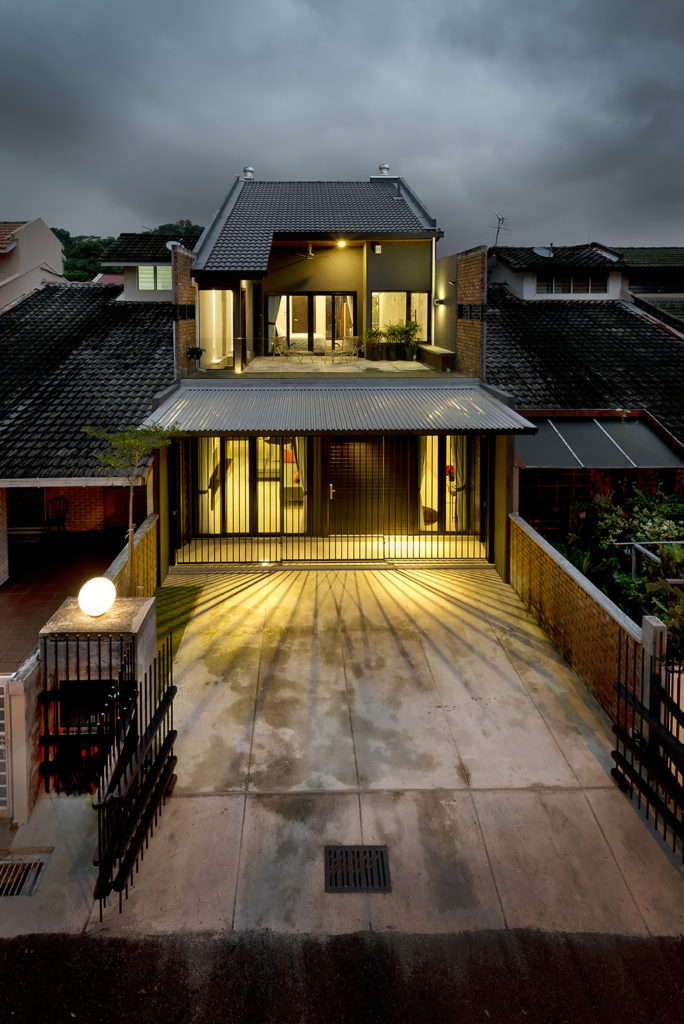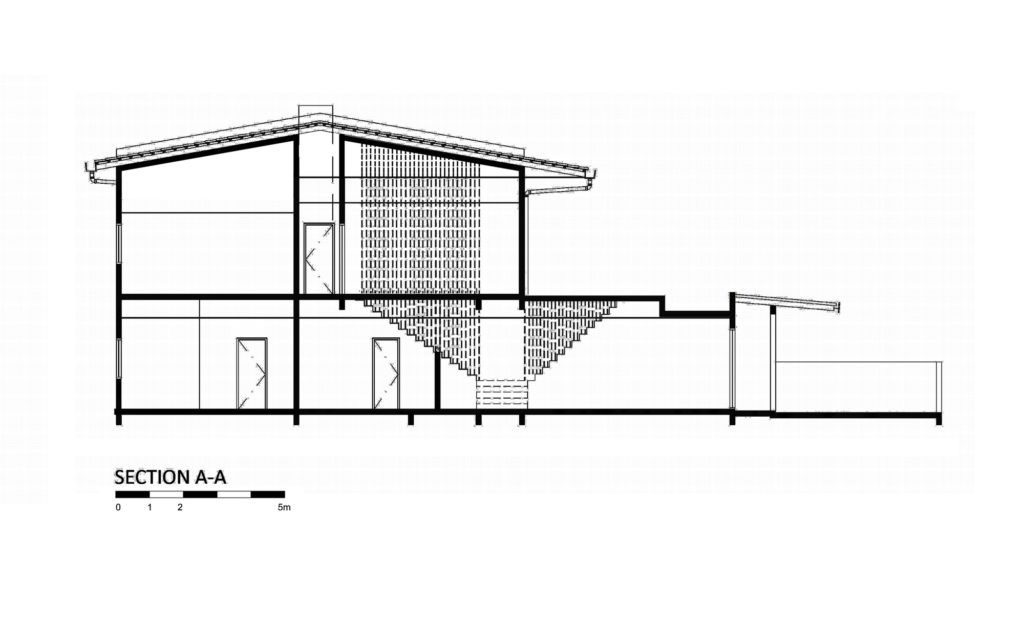 It may look unassuming during the day by masquerading as a modern house with glass balustrade and minimalist security door grille and gate but when night falls its true form appears, as it looks like a lantern that casts enchanting shadows on the porch. The decor inside the house is as stunning as the exterior, with the ground floor utilising an open space concept for a more spacious feel.
Interior Area: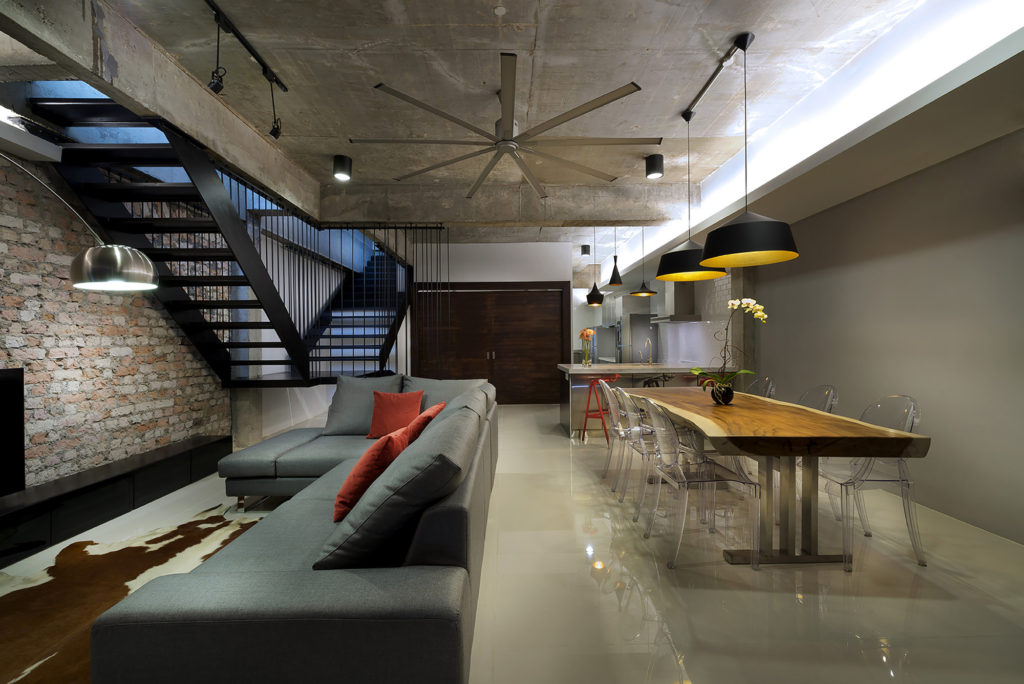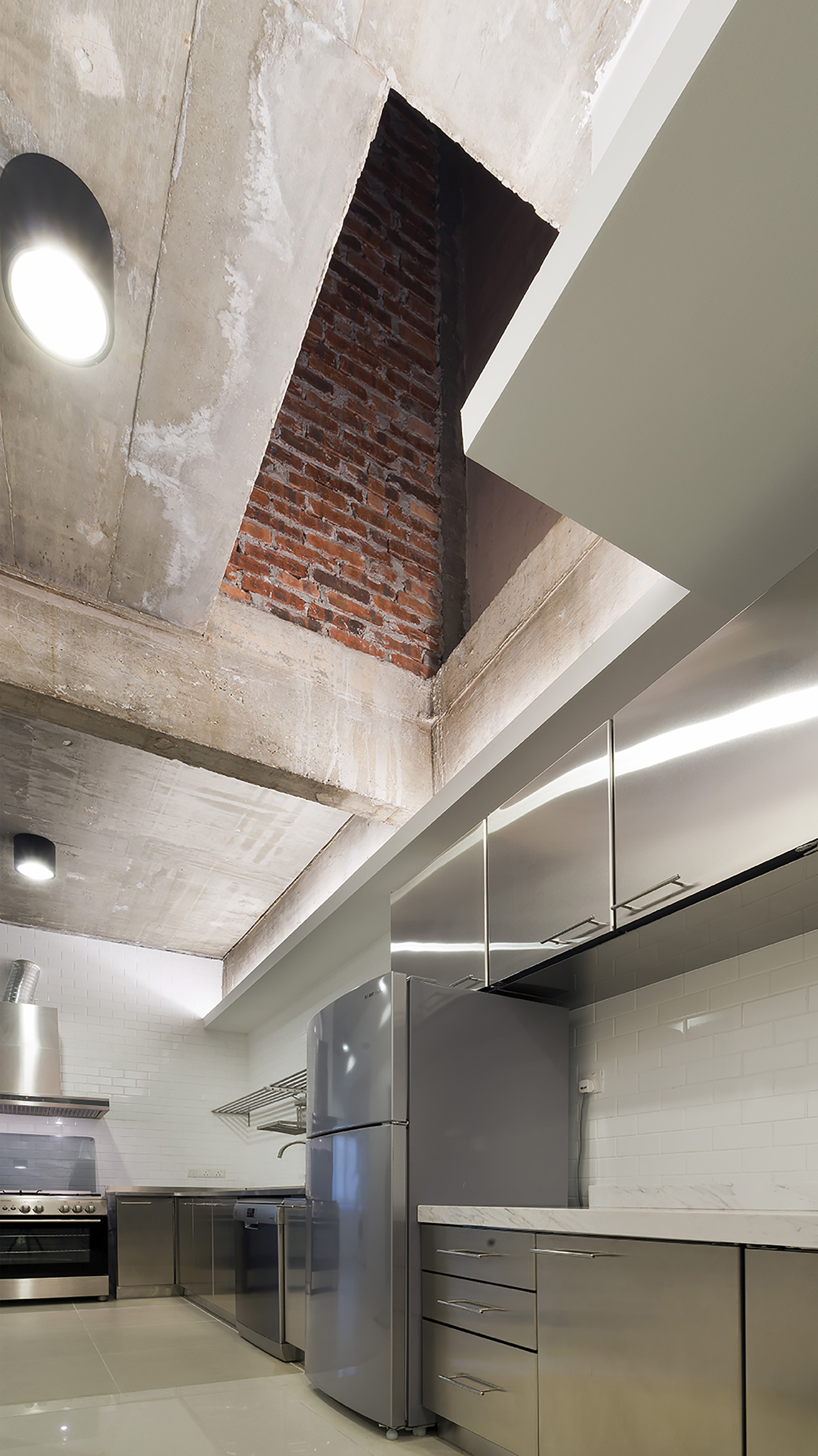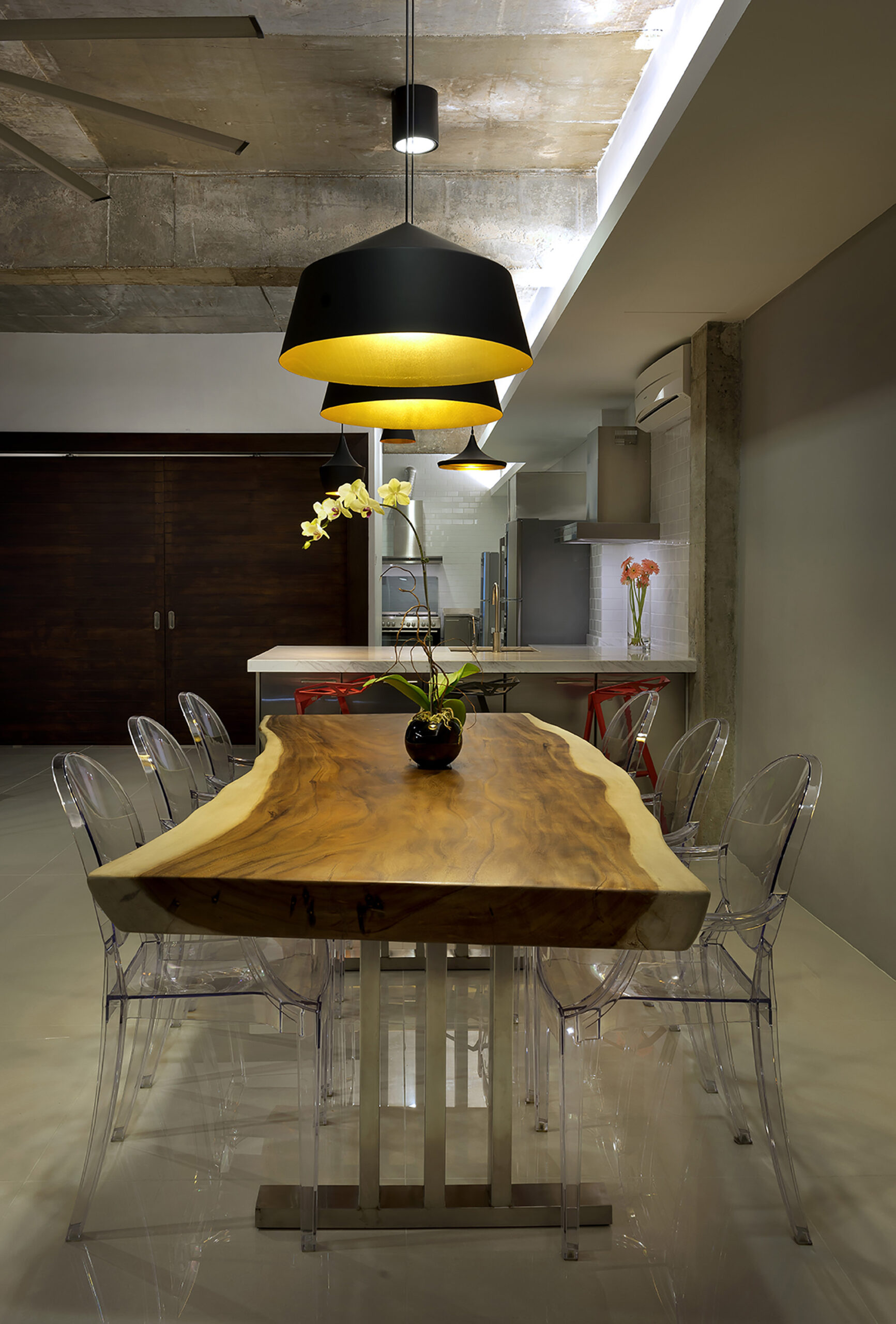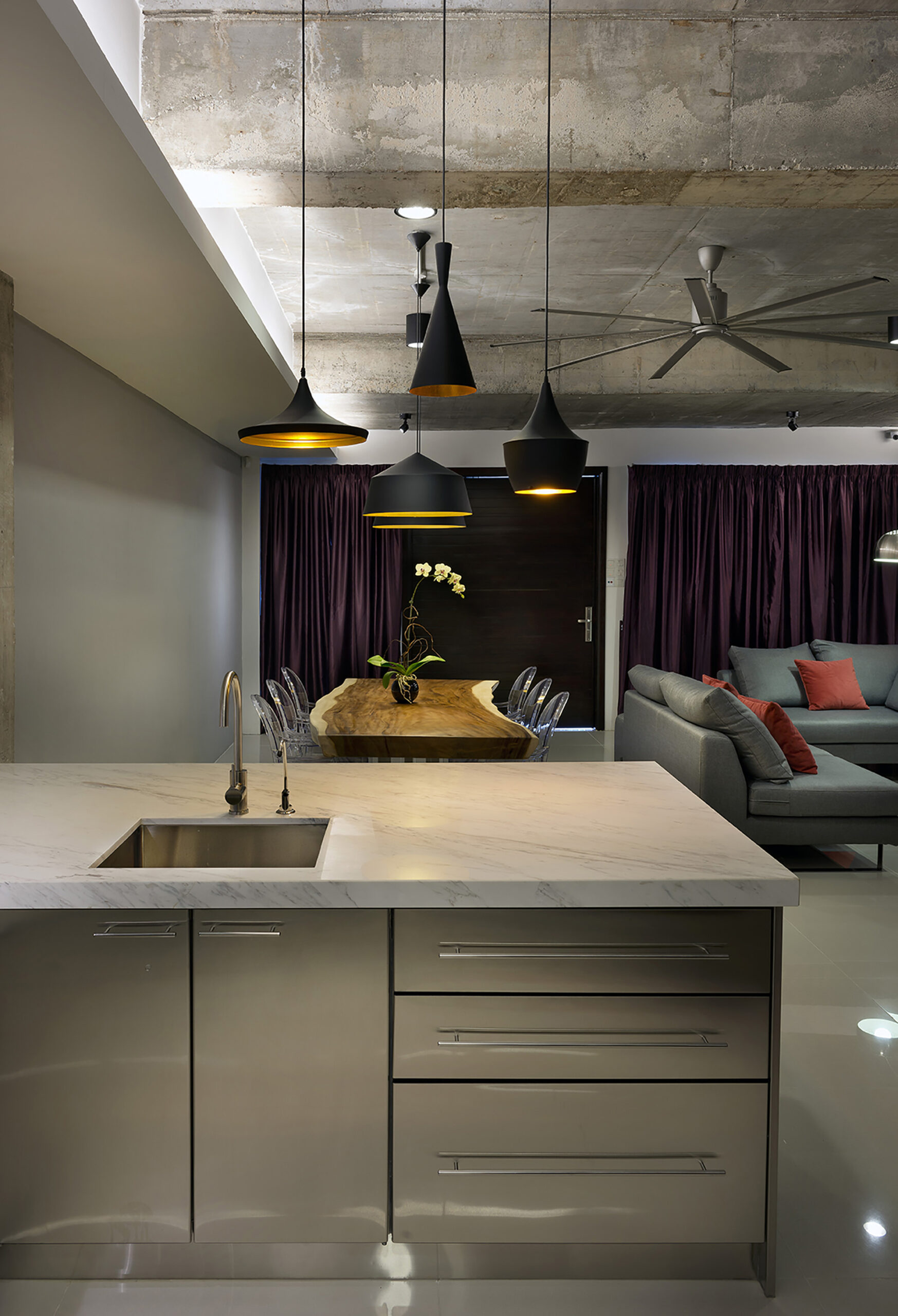 You will find that the designers decided to go with a contemporary industrial theme; with exposed concrete ceiling and red brick walls so that it looks rugged yet modern. To offset this rugged look; sleek and clean furniture pieces are used for a chic and stylish atmosphere that will impress any guests you have.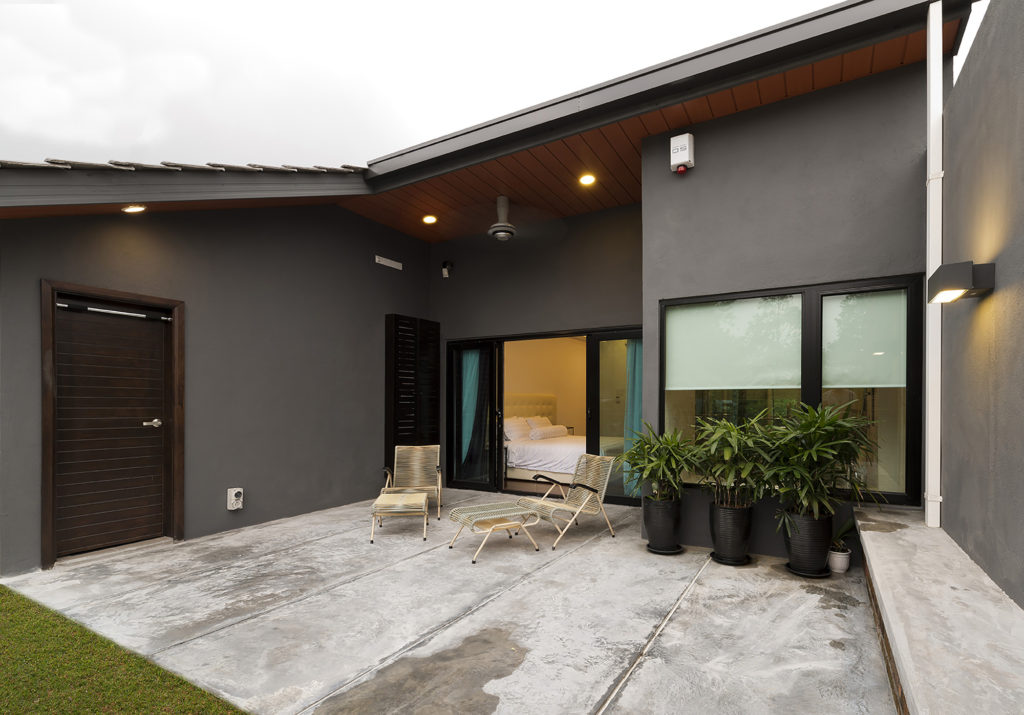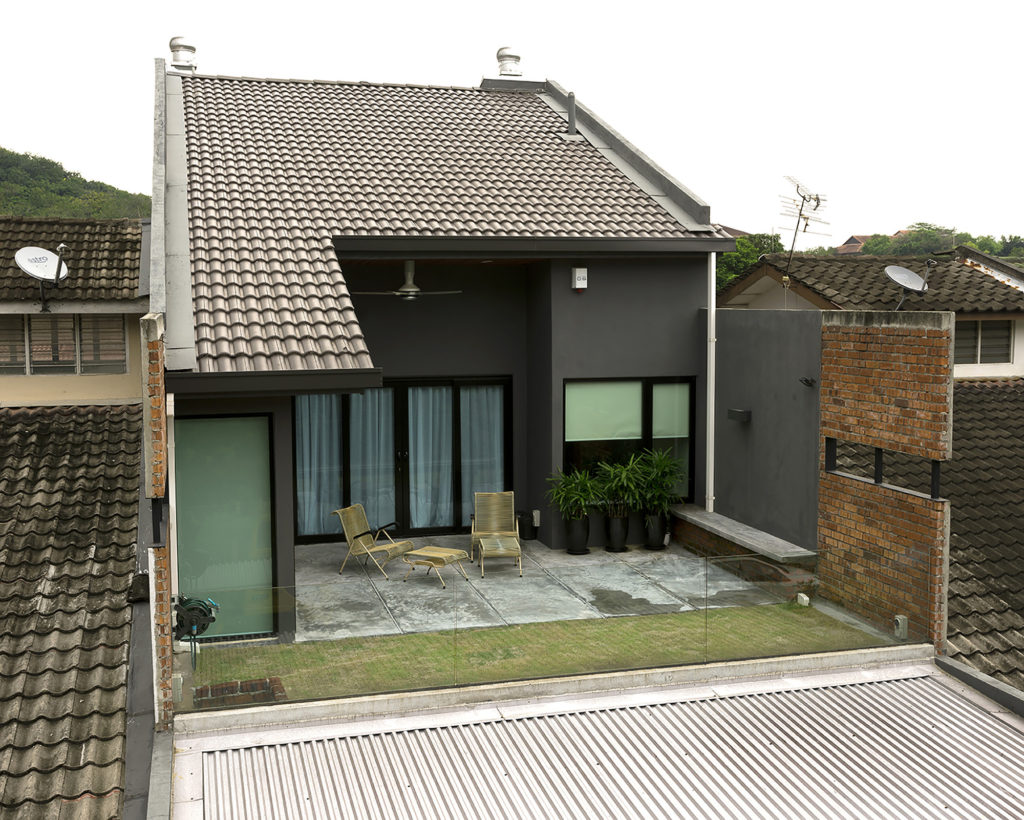 To head upstairs to the bedrooms, a simple but fashionable steel staircase is split into two sections; with one side leading to the terrace roof garden while another side leads to the master bedroom. At the garden, a spacious balcony is perfect for enjoying those balmy evenings; thanks to the frameless glass balustrade at the front. The surroundings are protected by ten feet high walls so you won't feel too exposed.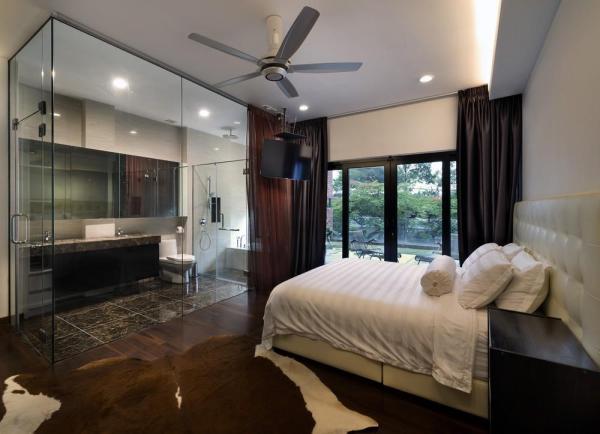 While the downstairs may be a bit sparse, the master bedroom is more luxurious and classy; with solid timber flooring and burgundy curtains to brighten up the space. There's an attached master bathroom set in a glass enclosure with marble finishes; so that it looks more grand, hence creating a home that's beautifully unique.
All images are taken from DTLM unless otherwise stated.
Interested for more amazing house designs? Check out our collection of house design articles now.