In the bustling city of Kuala Lumpur, lies the affluent neighbourhood known as Damansara Heights and this is where C House by Design Collective Architect is built for a young growing family. The owners felt that just having one residential plot of land for their house would be too small to accommodate them and thinking of the future, they decided to buy two plots of land.
Exterior Area: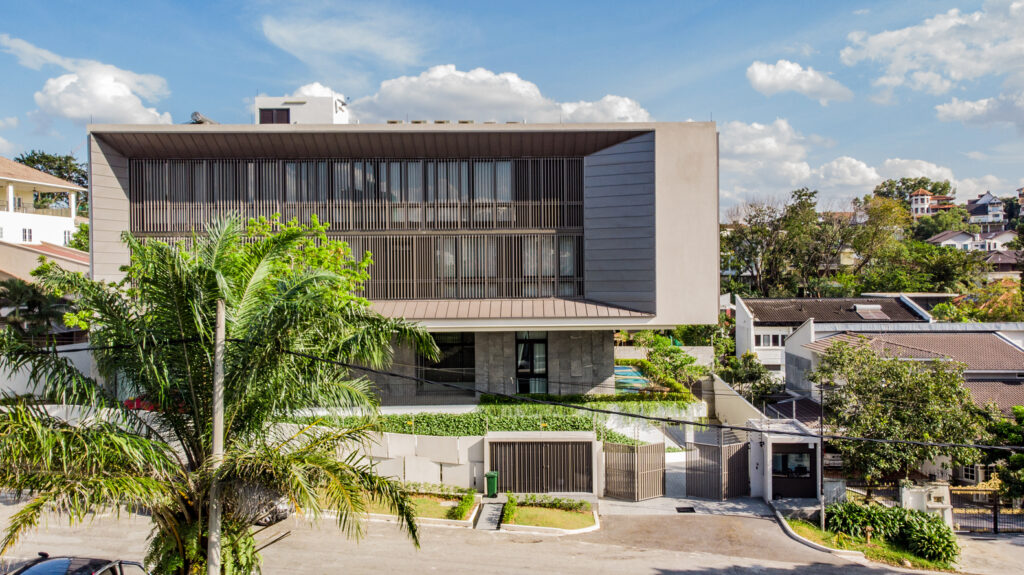 The young couple wanted to think long term and have enough space for a growing brood so C-House was born, with the help of Design Collective Architect. The brief was that they wanted to include rooms for their parents, maid's room, guest rooms and home offices plus they practice the art of feng shui and wanted the house to adhere to these guidelines as well.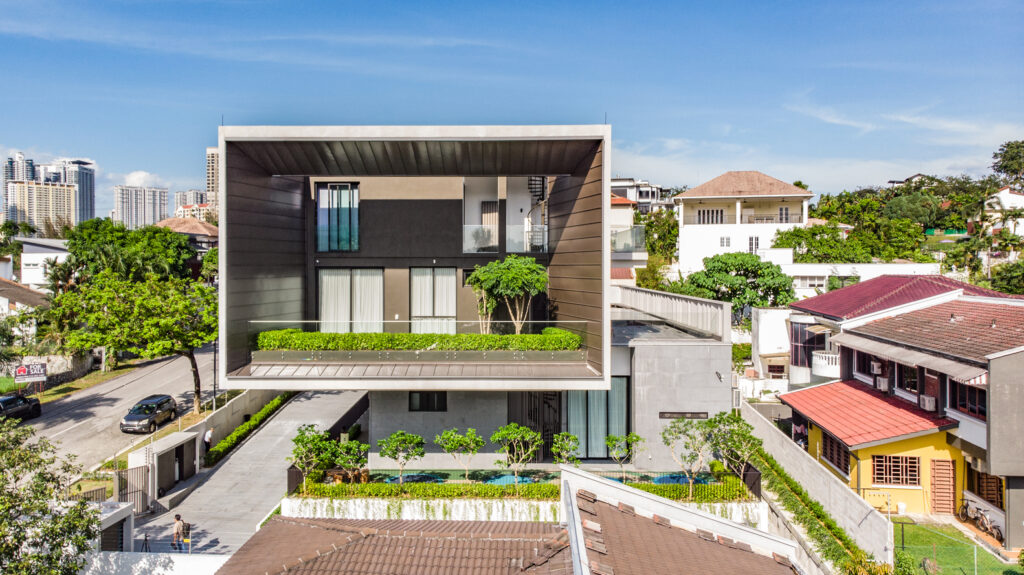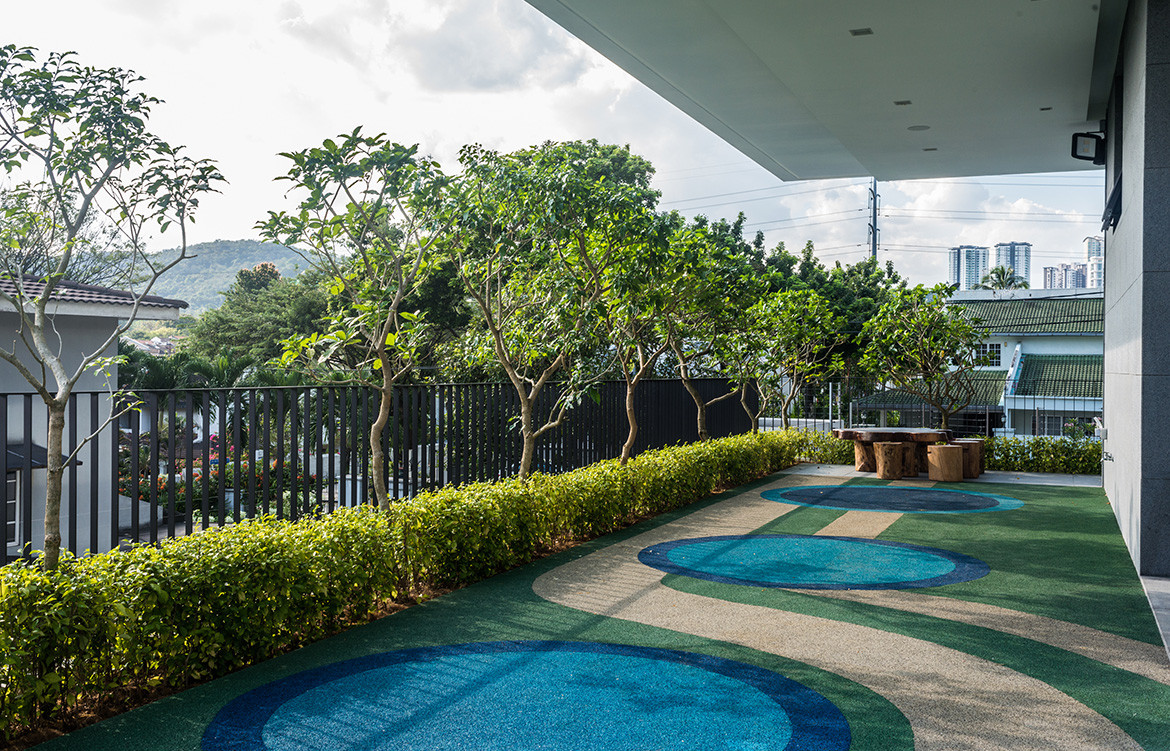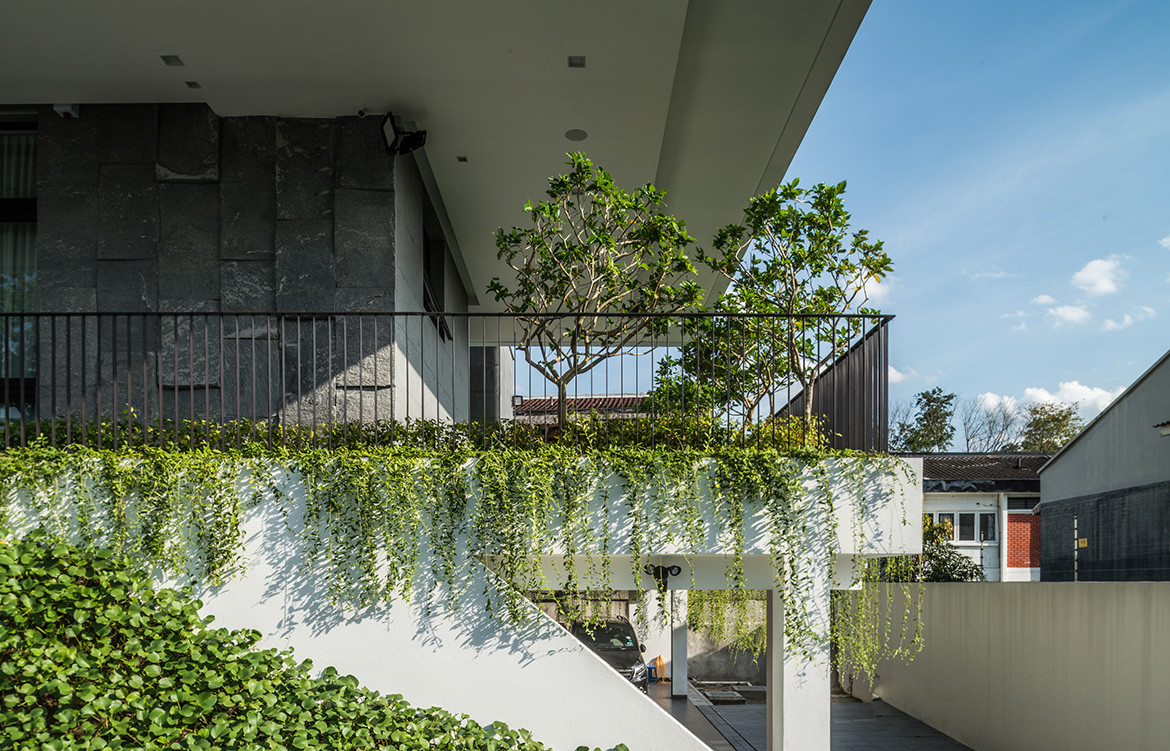 To create the couple's dream house, the designers decided to build the house out of two rectilinear boxes; that are placed on top of one another but not in alignment. This is because the asymmetry would help to create a shaded verandah on the ground floor; and an open-air terrace on the upper level for the family to enjoy. It looks simply unique and nothing like you've ever seen before.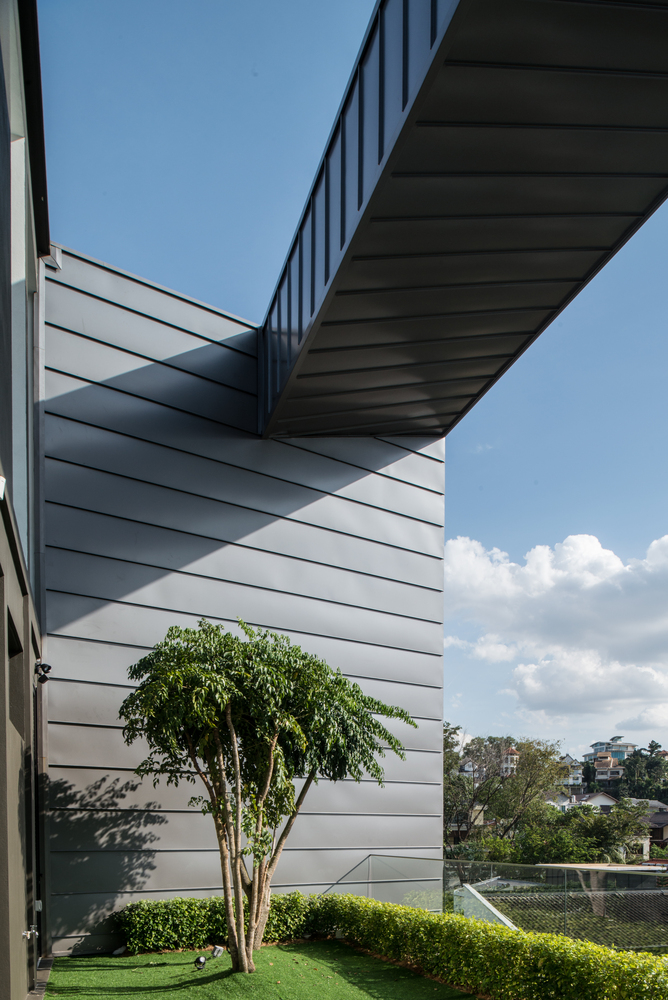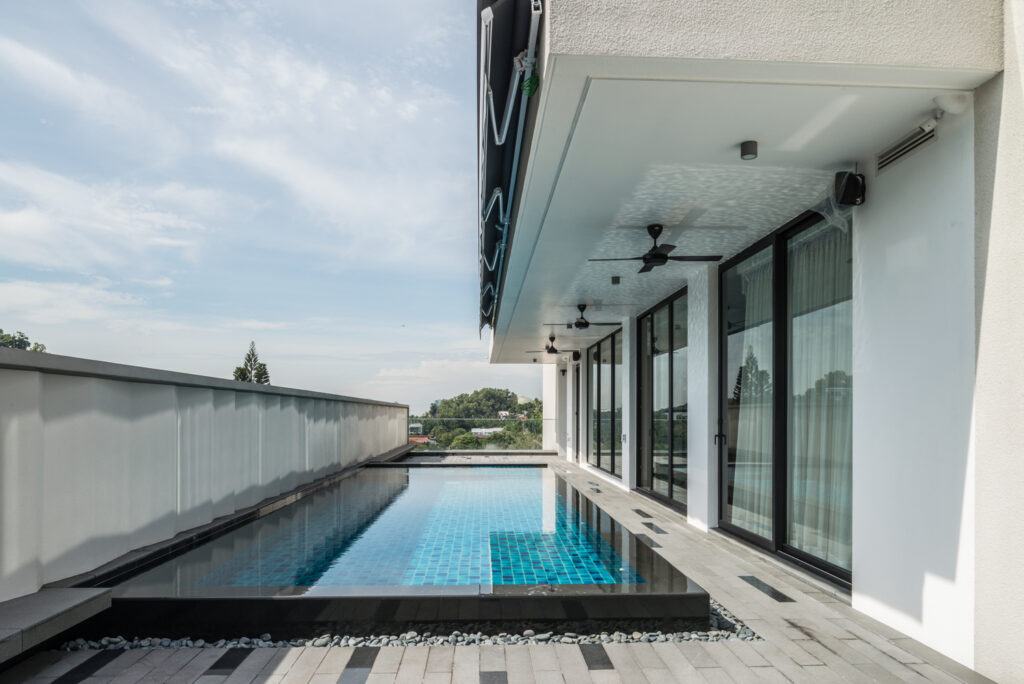 This asymmetry also makes the house facade more interesting and striking. The designers went with a modern minimalist form and since Malaysia is a tropical country; they took that into consideration for their design as well. They made sure to add lots of ventilation to the house; to keep it fresh and cool by restricting the building's depth which enables fresh air to circulate freely. Huge sliding windows and doors also allow natural light to enter the home for a more spacious look.
Living Area: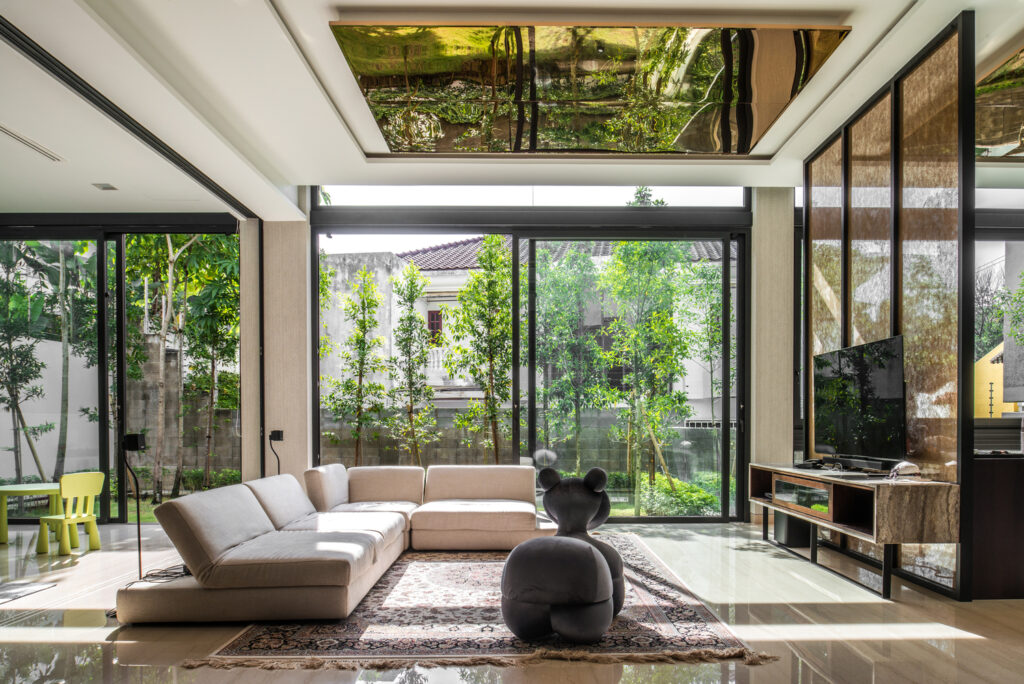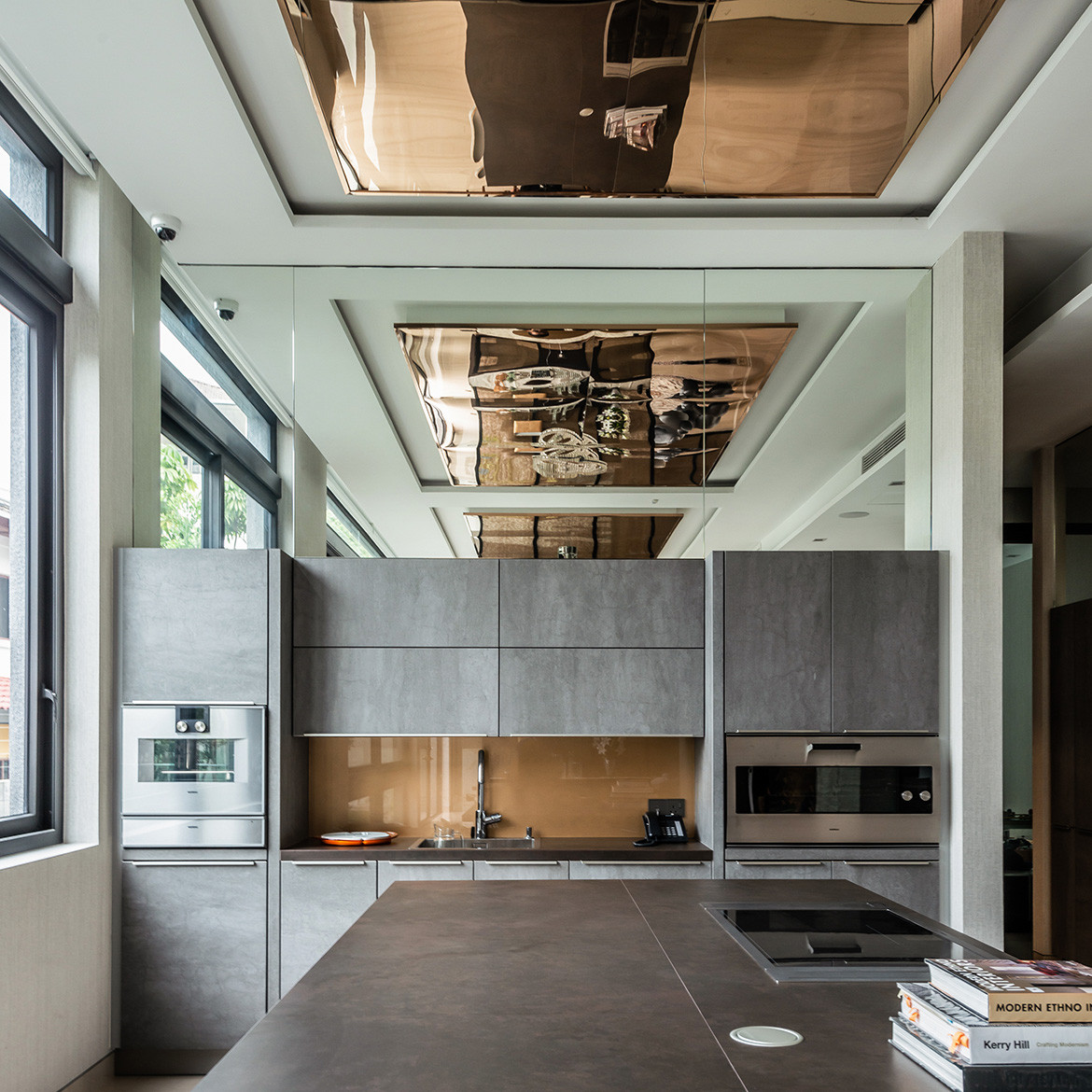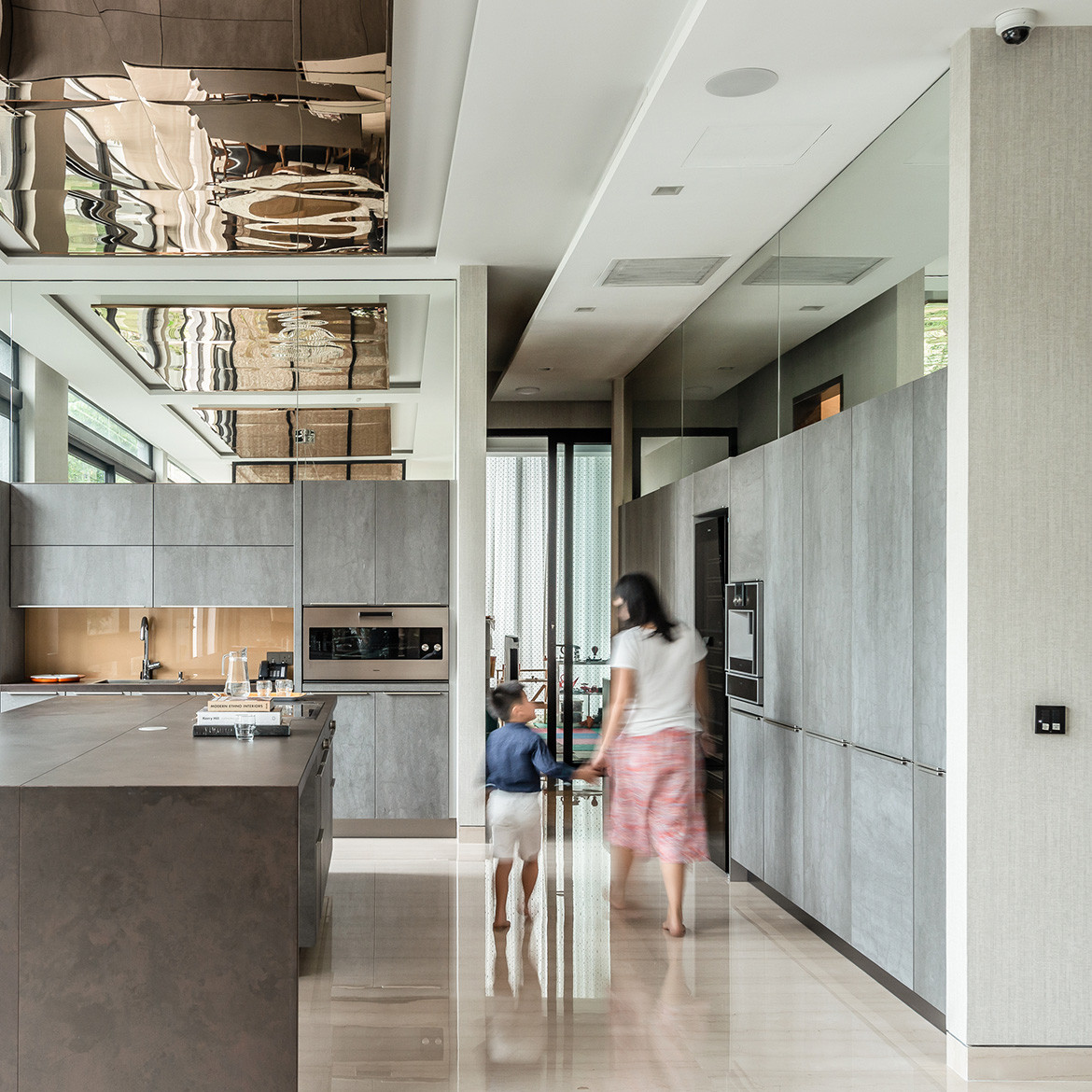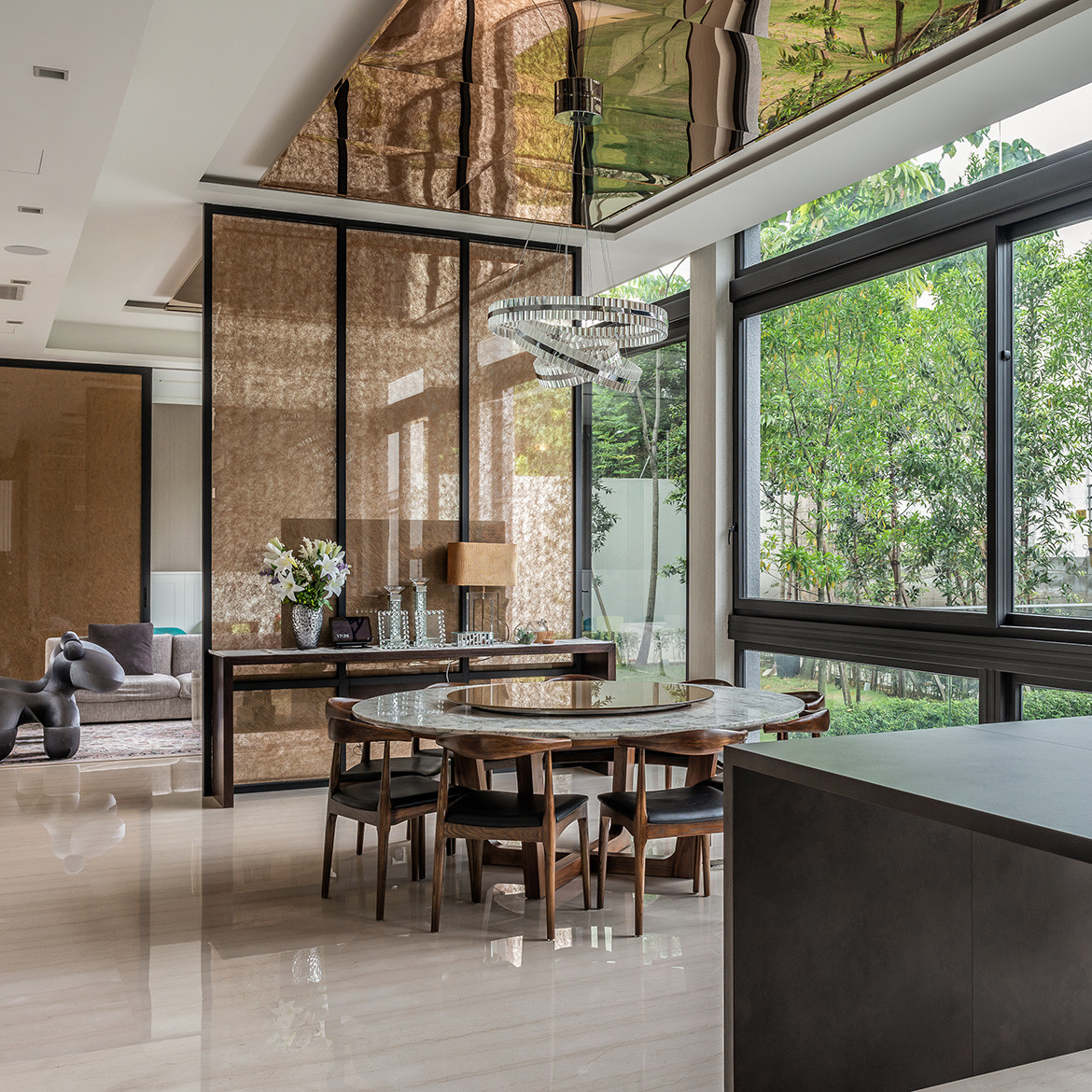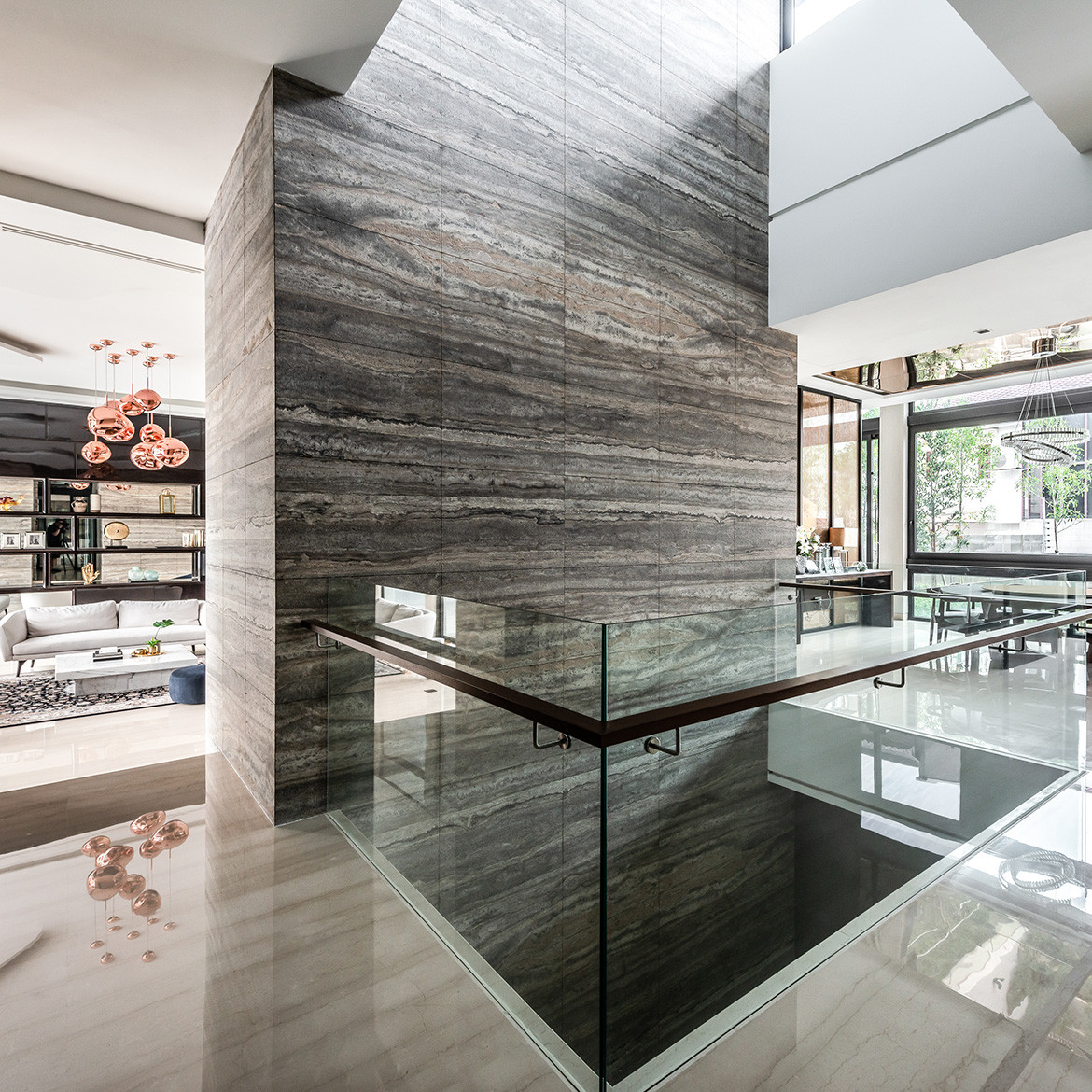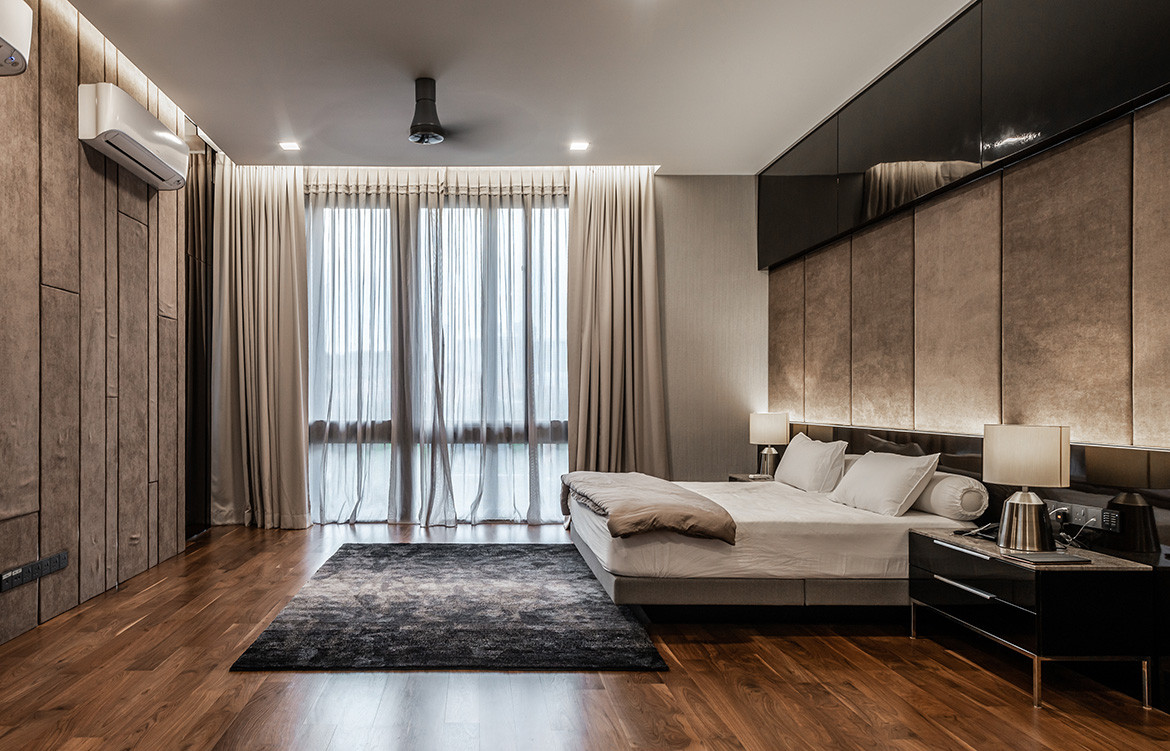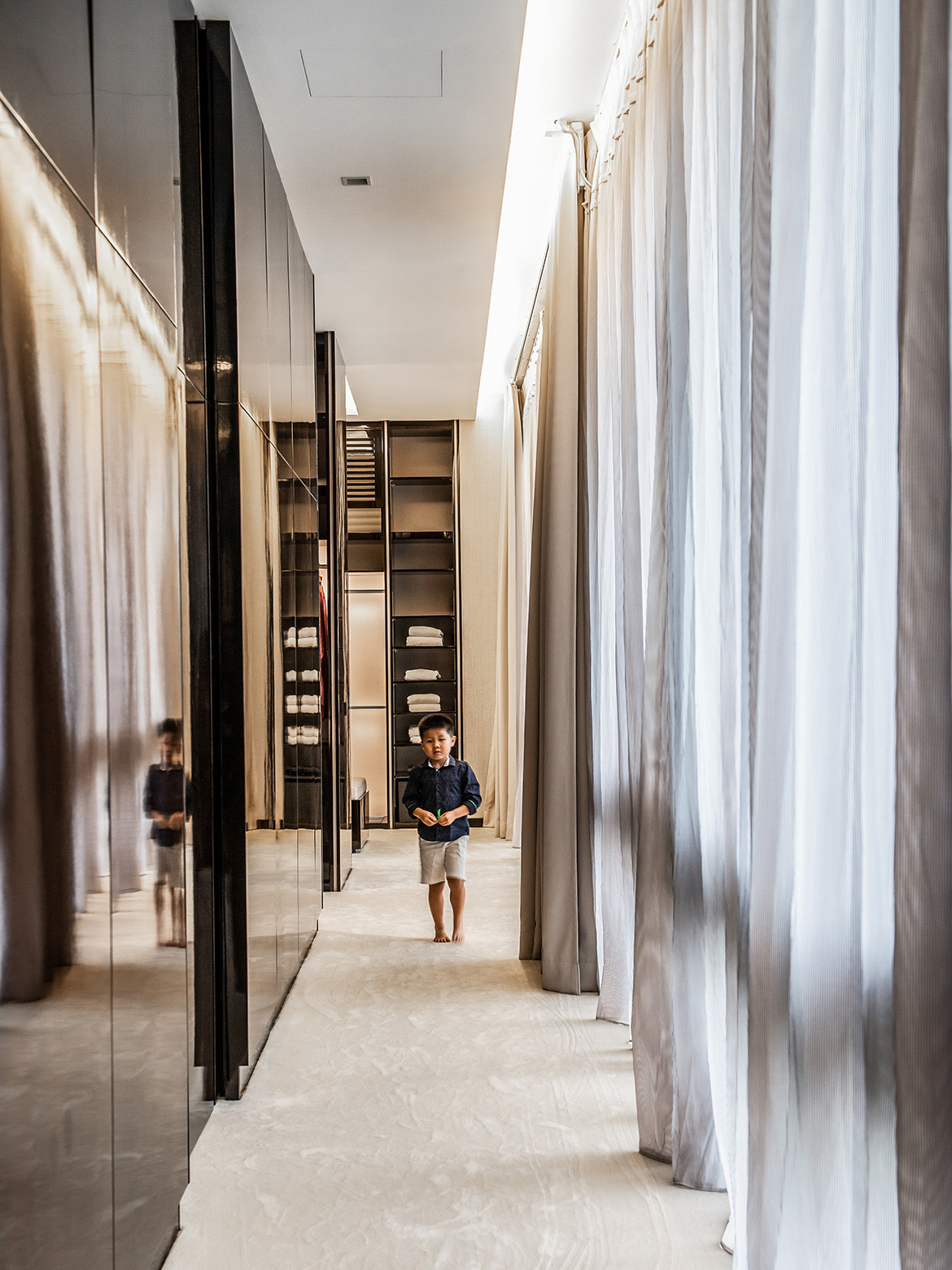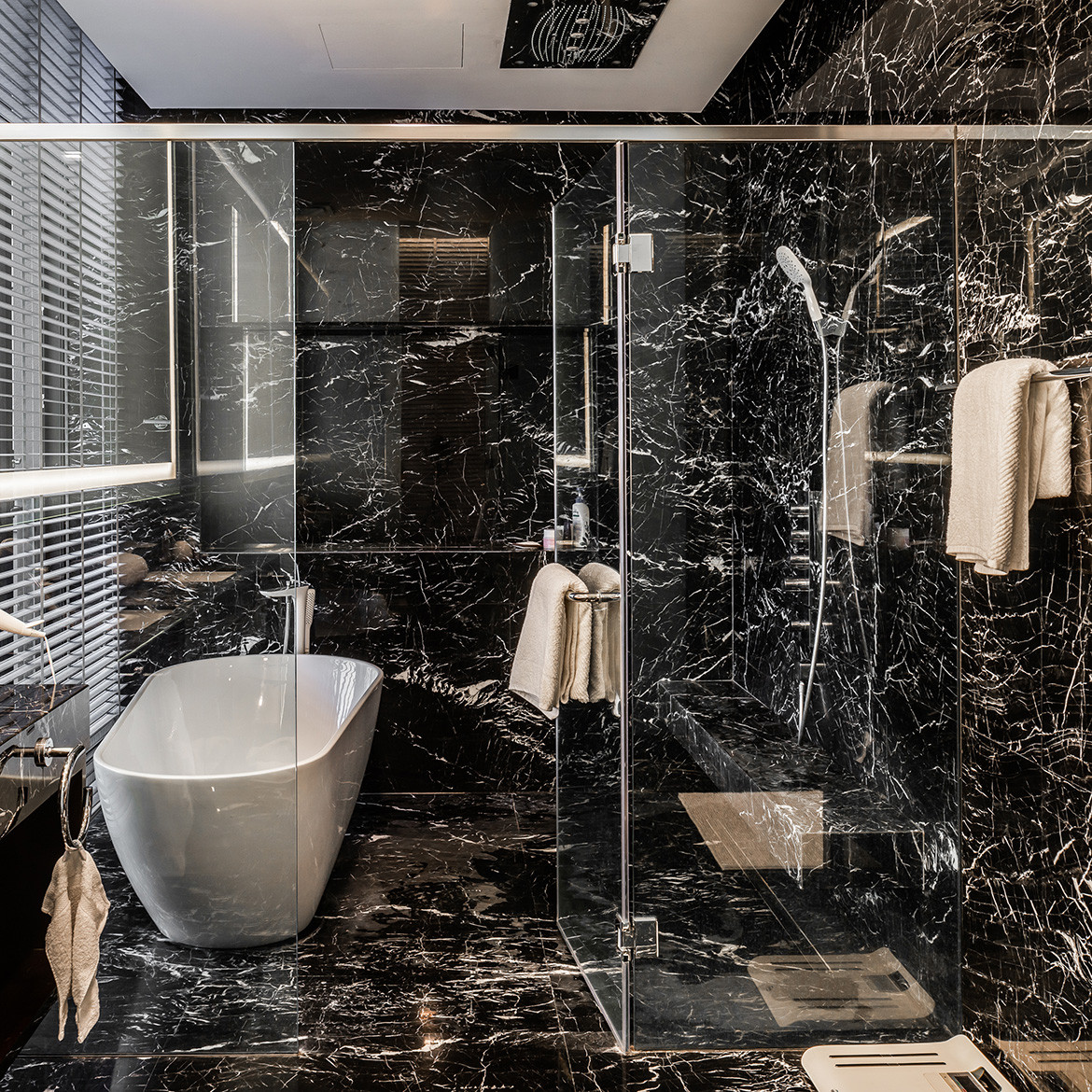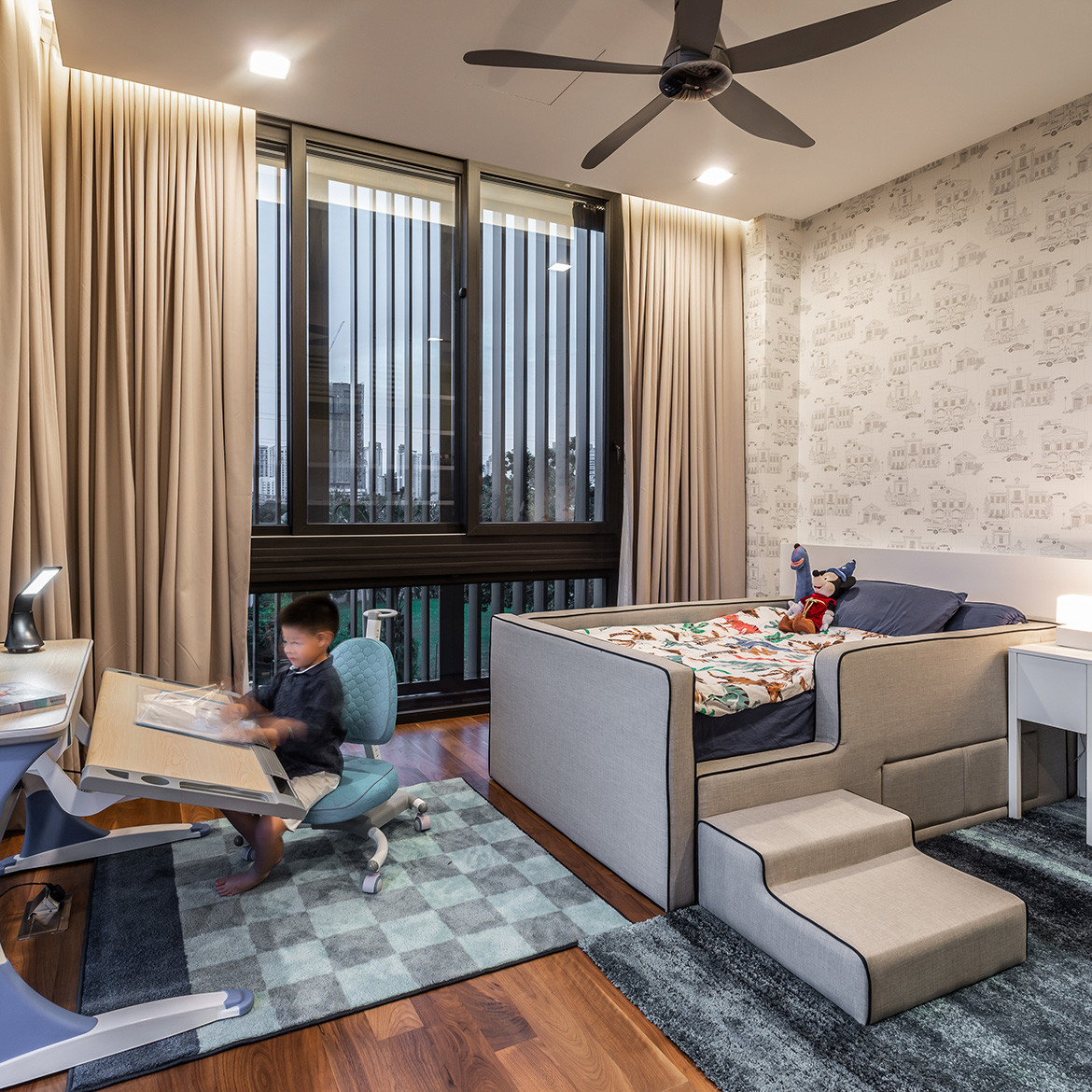 Simple and clean decor with a few interesting elements are found inside the home; which uses a light, neutral colour palette. Lots of greenery surrounding the facade tones down the industrial look of the grey concrete; and makes it look more welcoming to the visitors.
All images are taken from Design Collective Architect's website unless otherwise stated.
Interested for more amazing house designs? Check out our collection of house design articles now.