It can be difficult to modernise an old house but for Fabian Tan Architect, they managed to transform an ancestral residence and gave it new life which resulted in Eigent House. Located in an exclusive neighbourhood in Kuala Lumpur, the bungalow was meant to be transformed into a home fit for a growing young family so that they could have a warm and welcoming nest.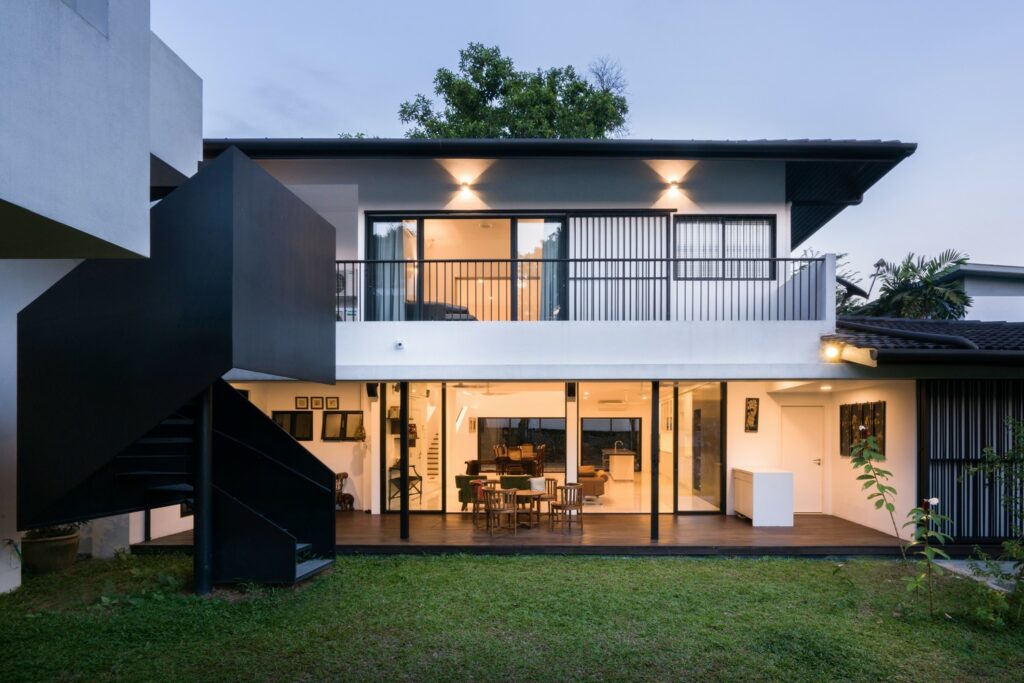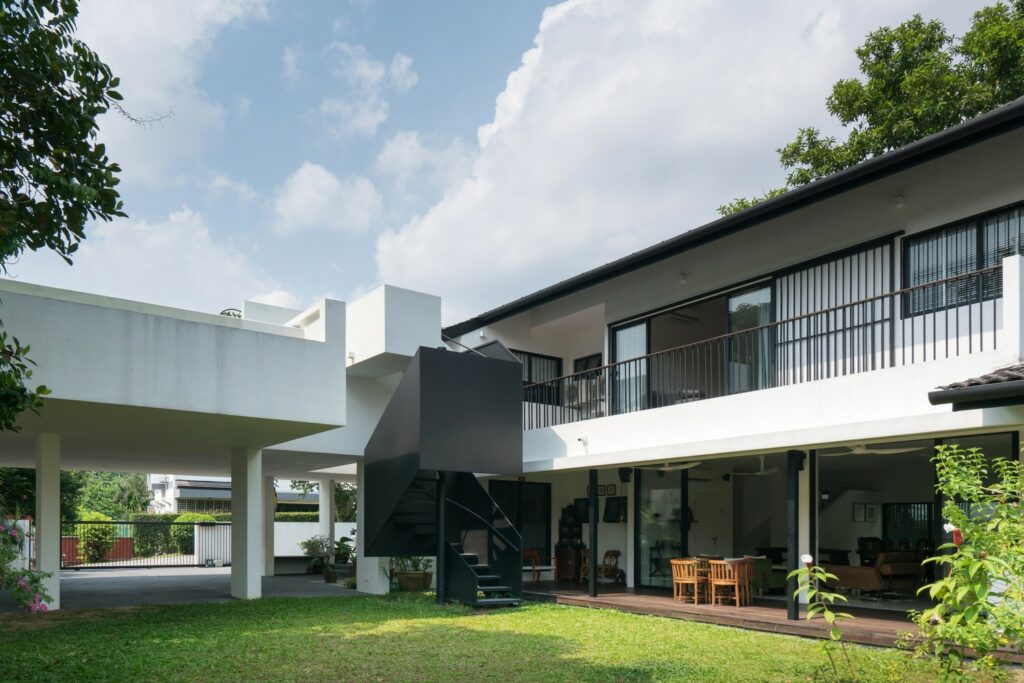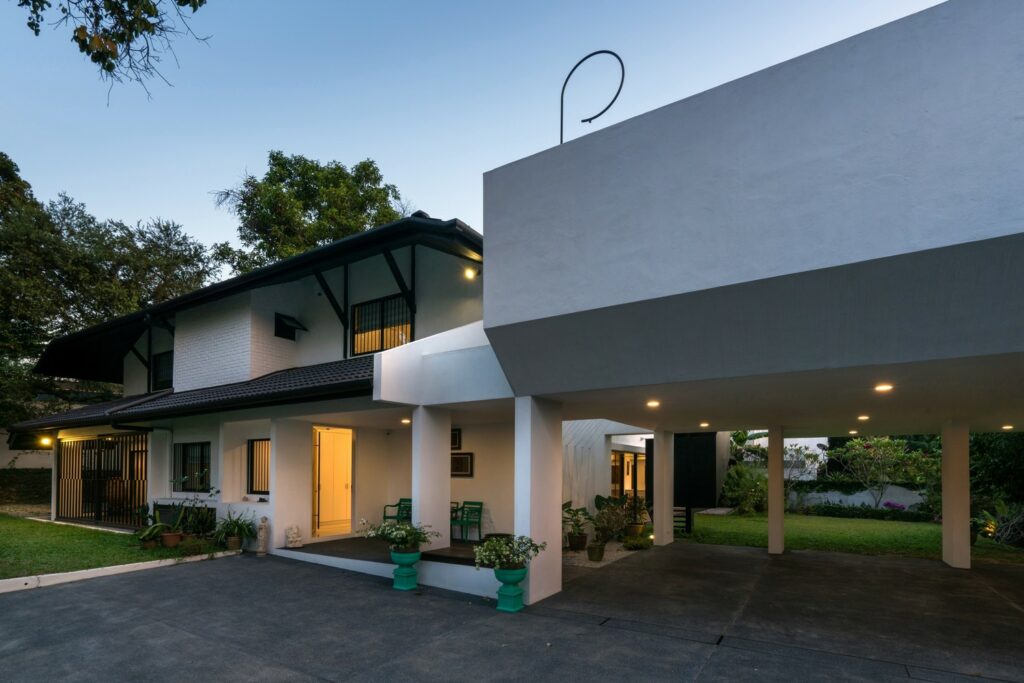 The architects were instructed to modernise the home but also needed to make sure that its existing layout and form were preserved so that it would remain true to its roots. Thus, they revamped the home into a modern structure but its roots were still conserved well. The house is done up in a clean white palette with wooden elements and interesting features to keep it looking stylish and homey.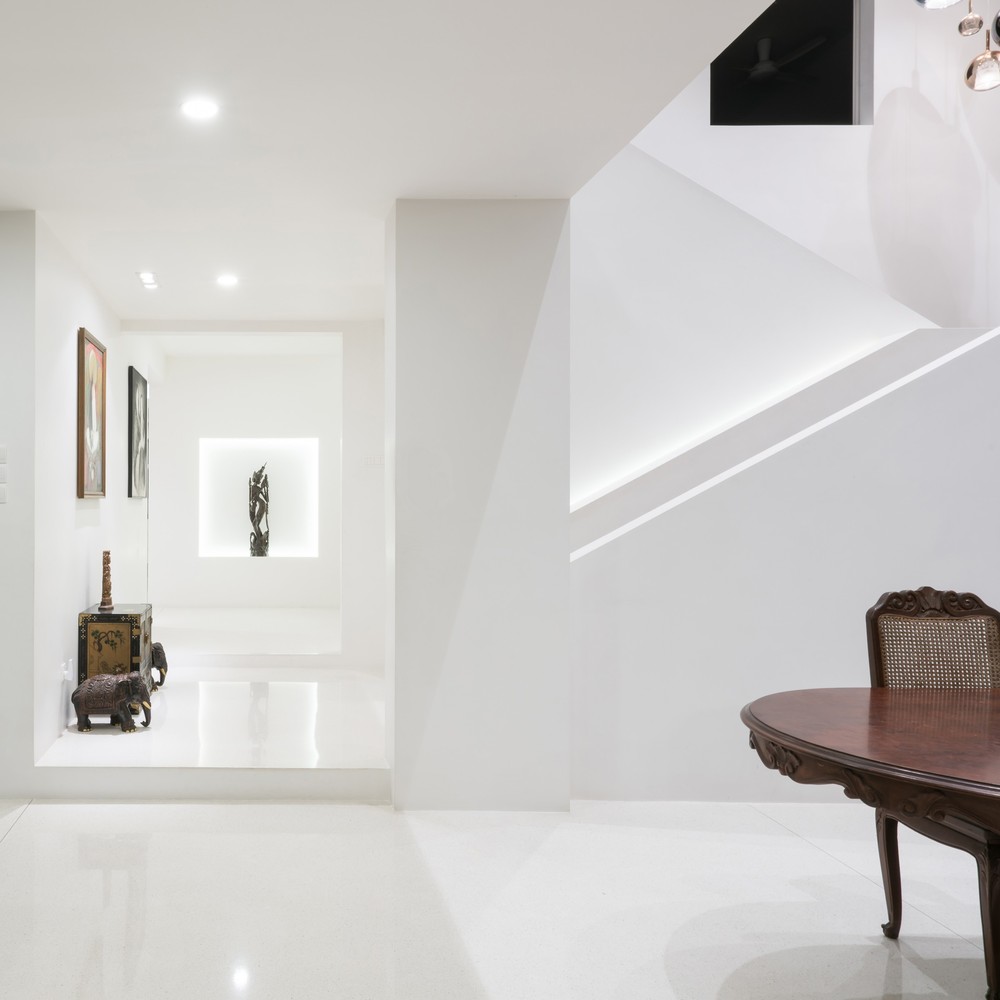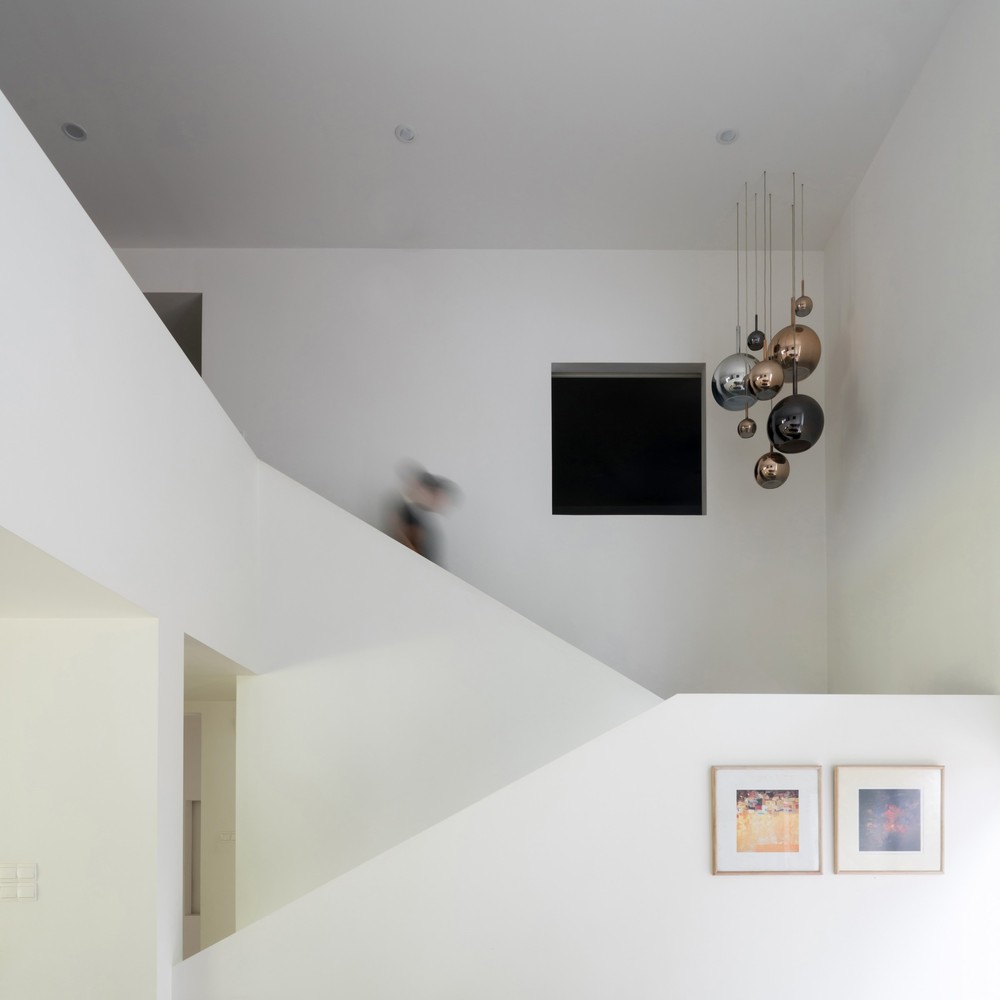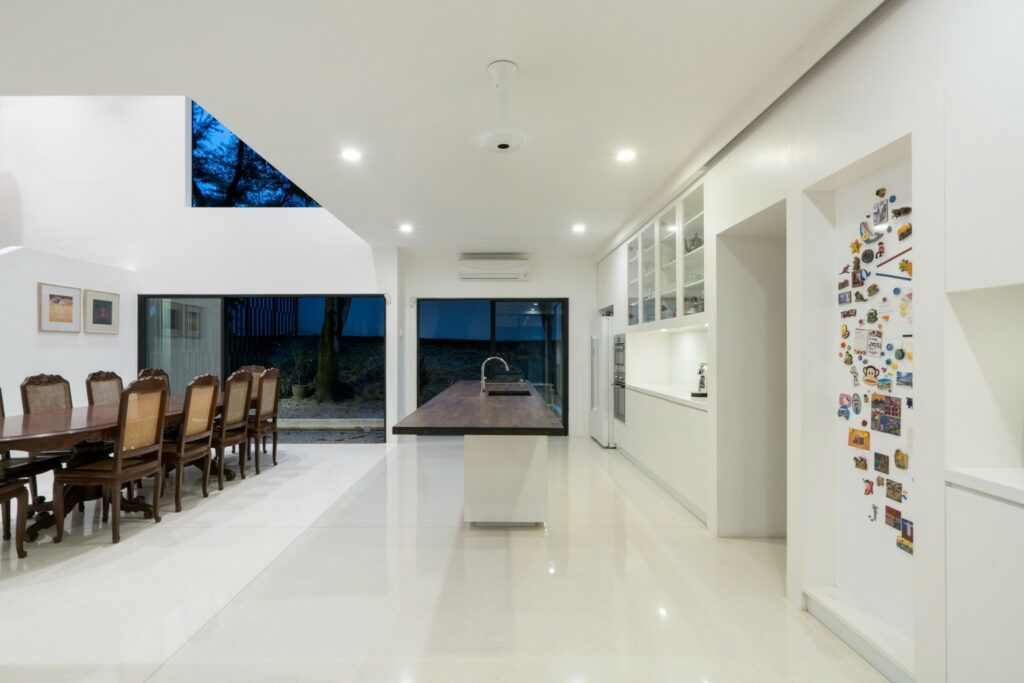 This was achieved by streamlining existing spaces and making alterations where needed to ensure that the areas flowed well and had continuity. These include the main family activity areas or the more public areas which were extended throughout the home by creating intermediary spaces using timber decks and rock gardens. By doing so, this helps to connect both the spacious interior and the verdant exterior garden where family members can hang out and enjoy the view.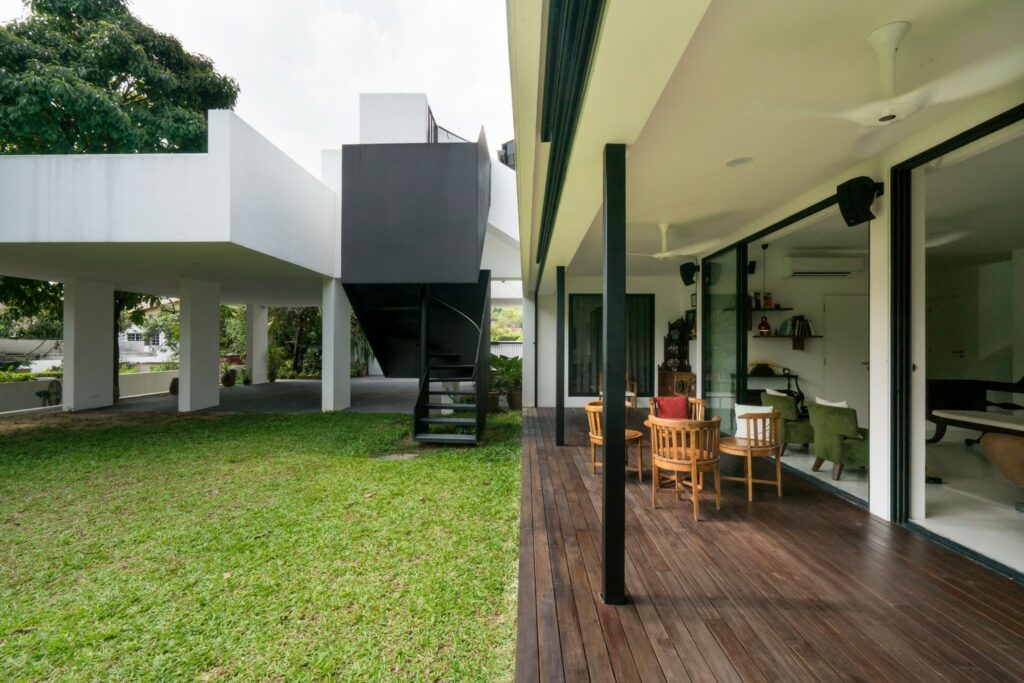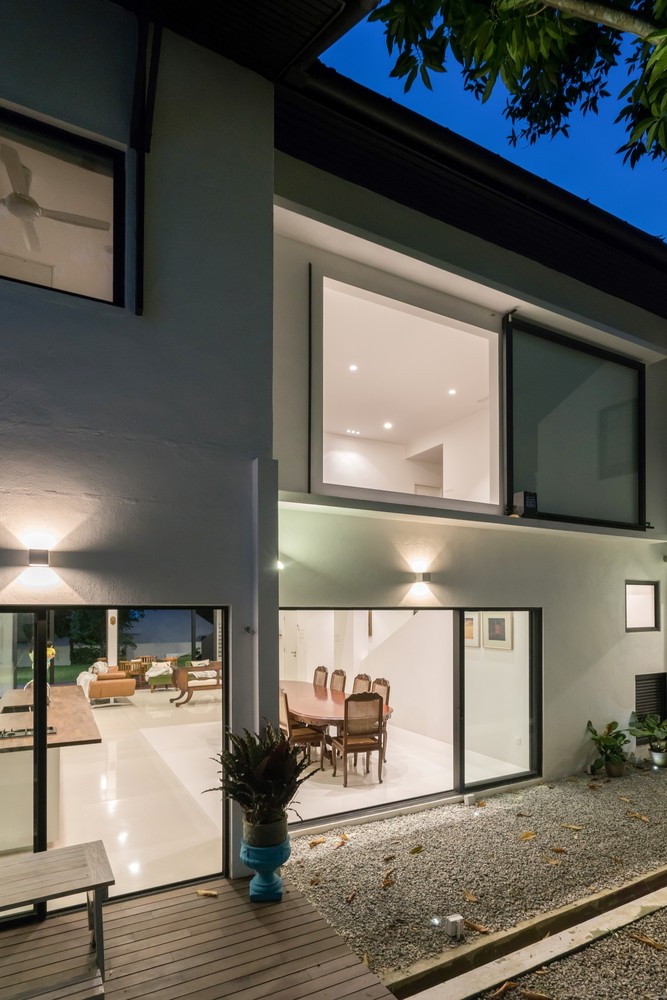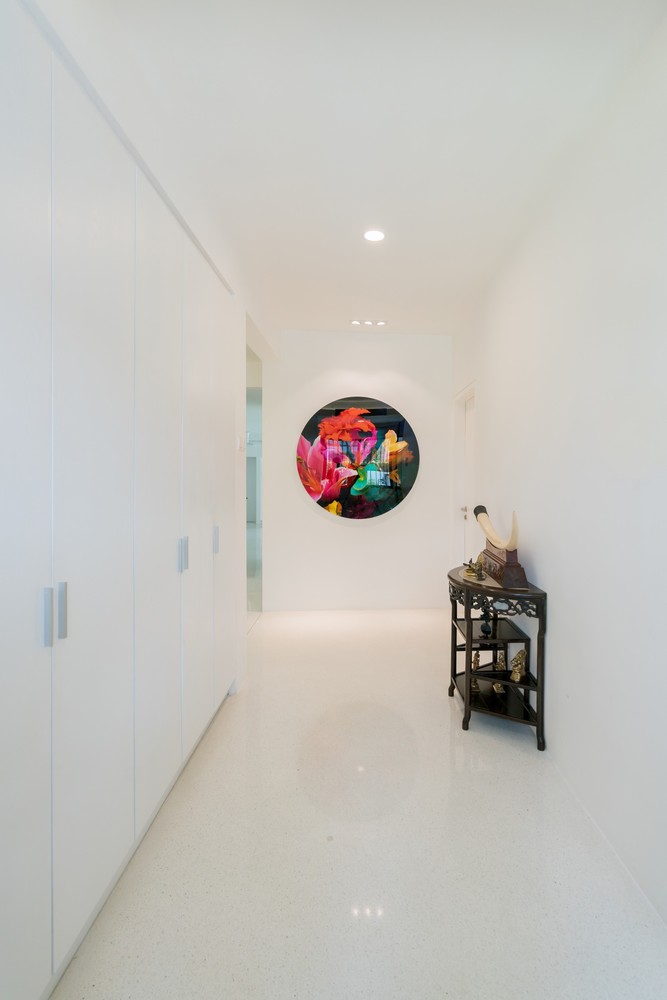 The dining area is one of the places where the family would gather and chat over mealtimes, which is a bonding experience. Taking this into consideration, the designers make it look more roomy and spacious by making it double-height while a large square window allows plenty of light and air inside.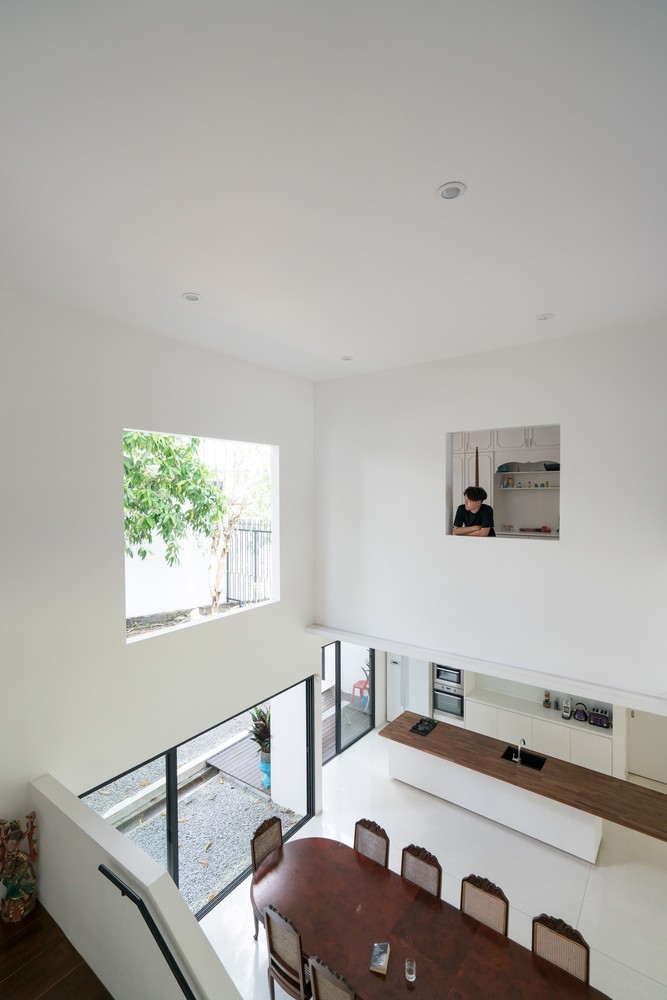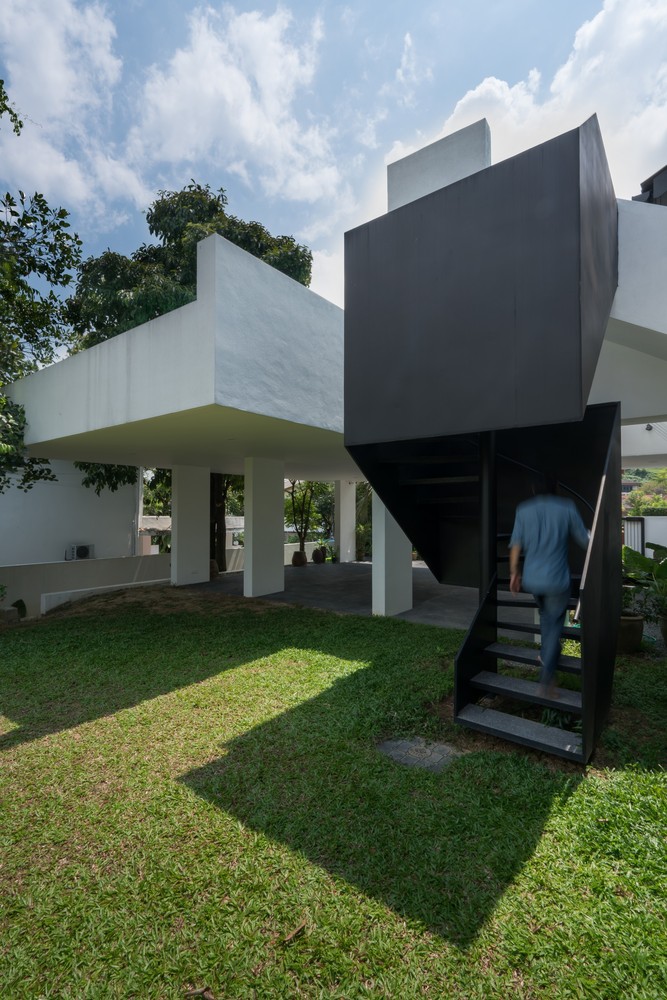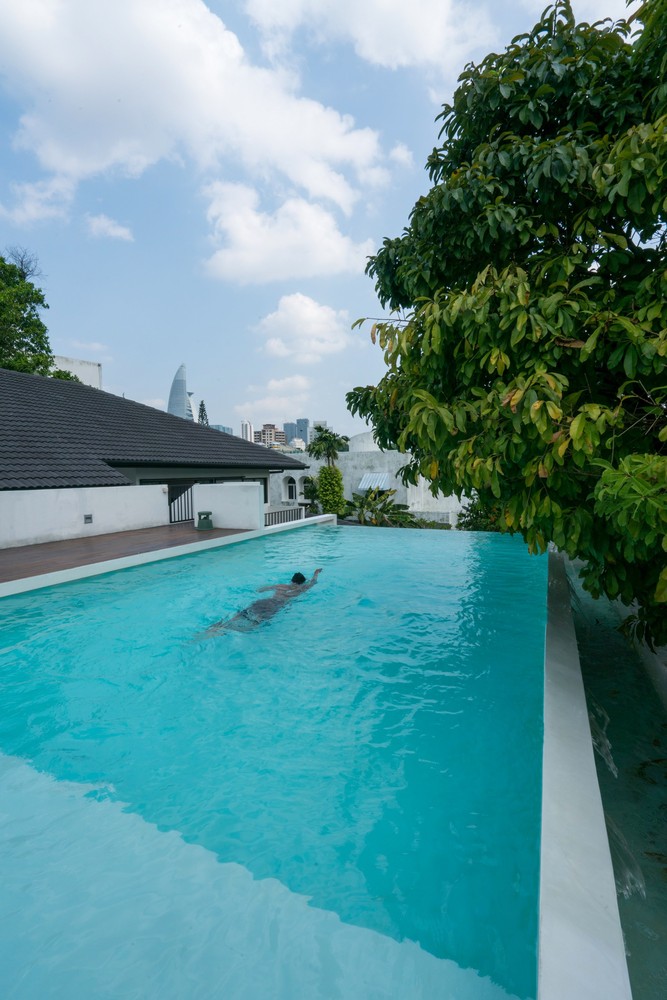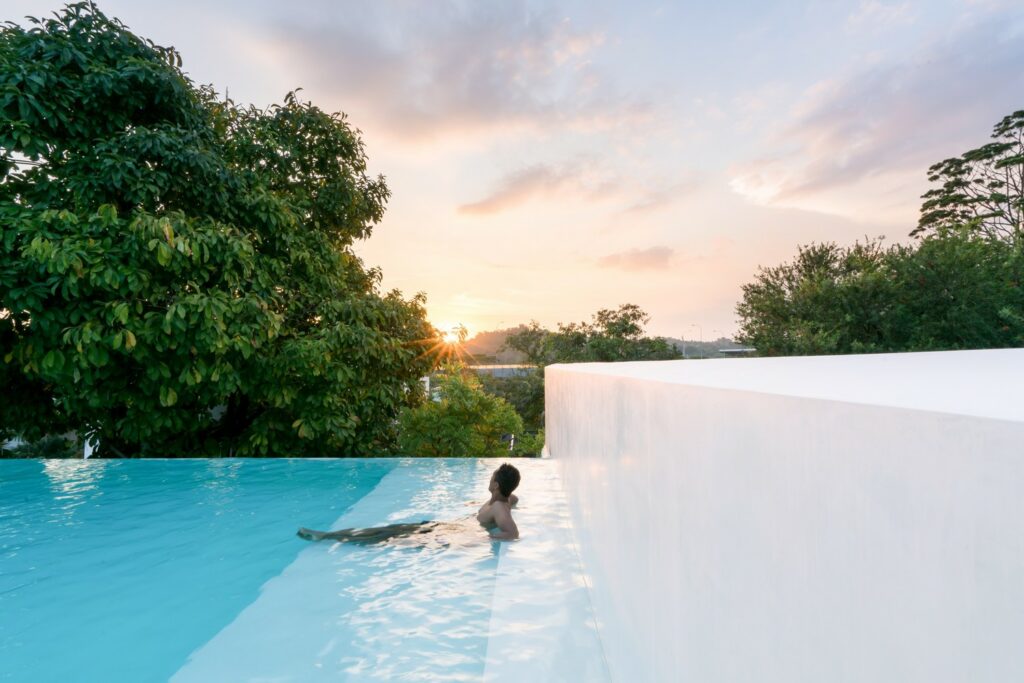 In its previous incarnation, there was no pool but now, an elevated pool is added above the car porch and can be accessed through a sculptural spiral staircase on the ground level or through the family room on the first floor, which keeps it nice and private. This elevated height allows the swimmers an unobstructed view and enhances the infinity effect.
All images are taken from Fabian Tan Architect's website unless otherwise stated.