Do you know that popular board game Reversi that is also known as Othello? Now, the classic game has been reimagined and is the inspiration behind a house design in Malaysia!
Before reading this article, please submit your information if you are looking to renovate your dream home. We have experience and reliable interior designers, architects and home specialists at your service. Click on the banner and find out more 

Yong Studio took an old terrace house that was tired and plain looking and allowed their imaginations to run wild. Thus, came up with the Othello Board House.
Project: Othello Board House
Designer: Yong Studio
Location: Malaysia

This house is designed in a contemporary classic style; and uses simple yet timeless decor to make it into a stylish sanctuary for the homeowners.
One of the things that will attract your attention is the front of the house; that is modelled to look like the awesome board game you know and love. That's because it looks like the board game itself, with uniform boxes painted in grey facing the compound.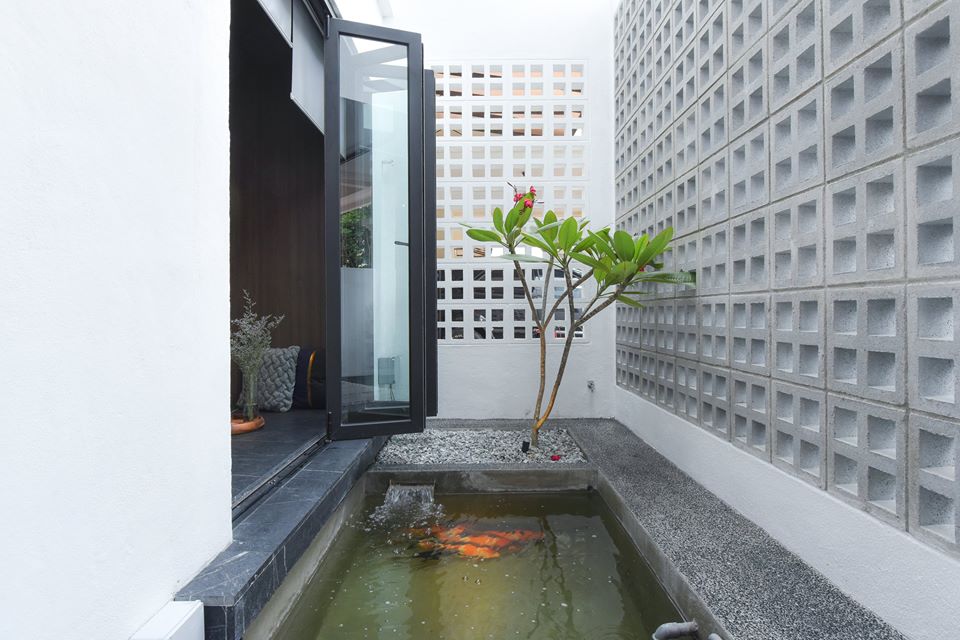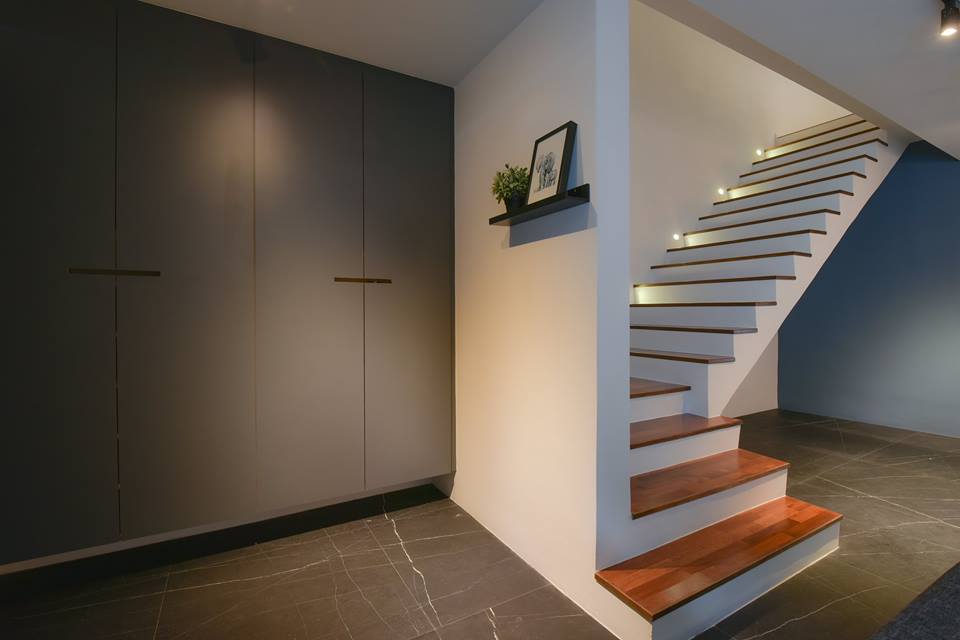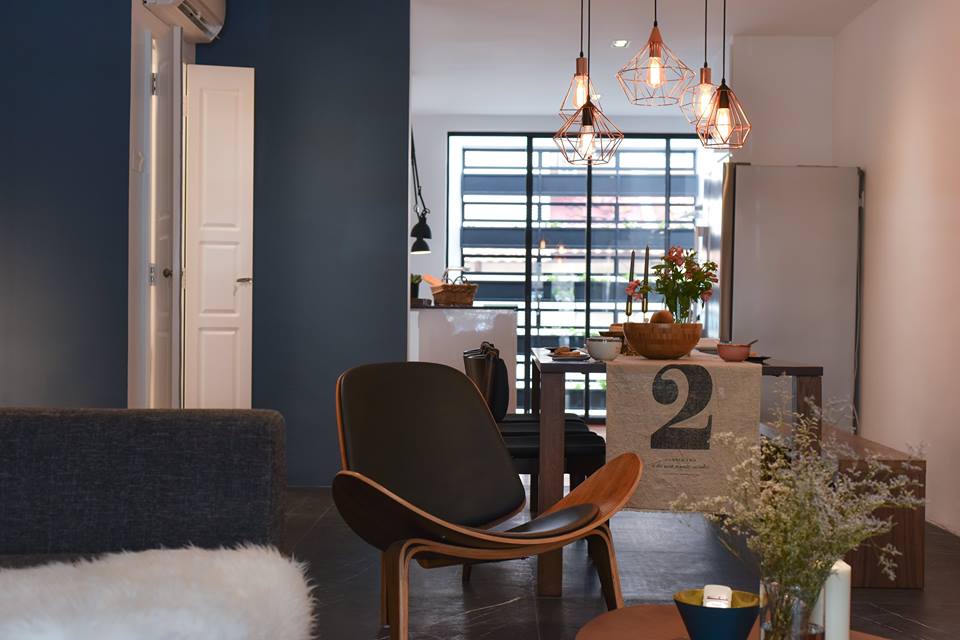 In addition, you can see another side also inspired by Othello; which is the wall facing the little fish pond inside the house that looks both cool and calming.
Inside the house, you can find surprises in every corner that will delight your senses; such as the minimalist stairs and their grey tiled floor that looks simply amazing.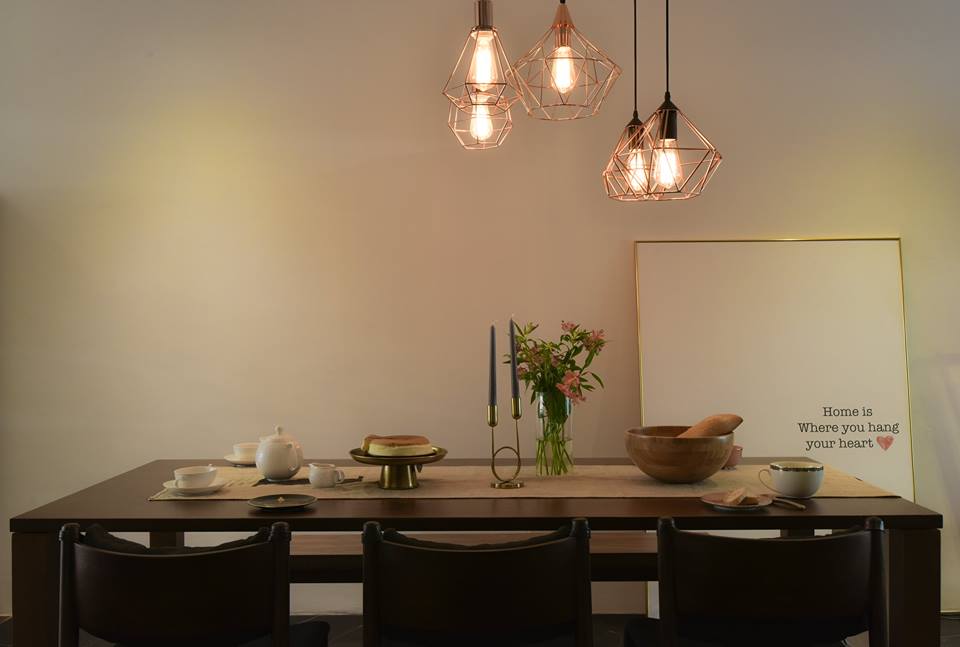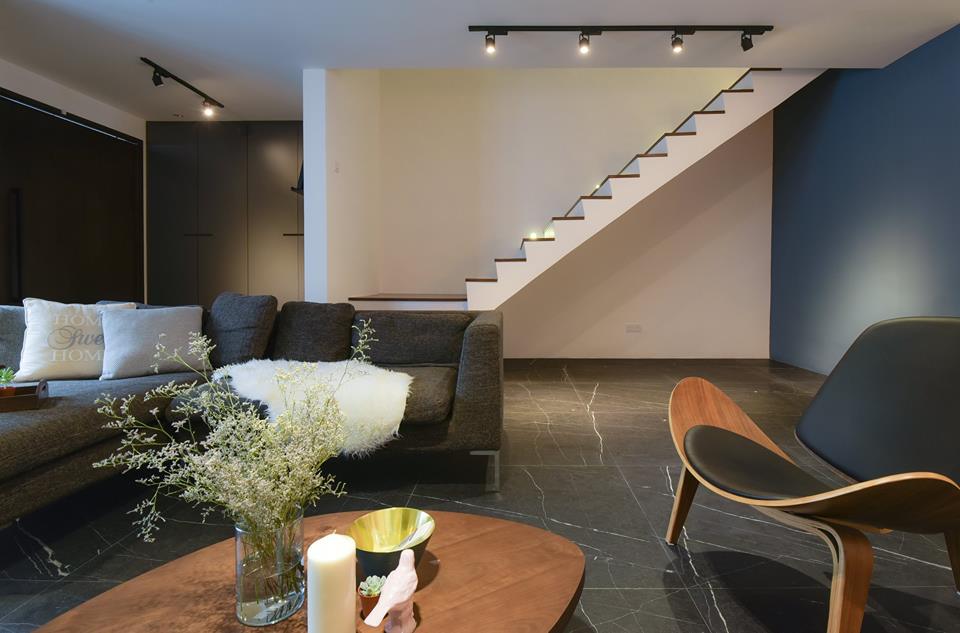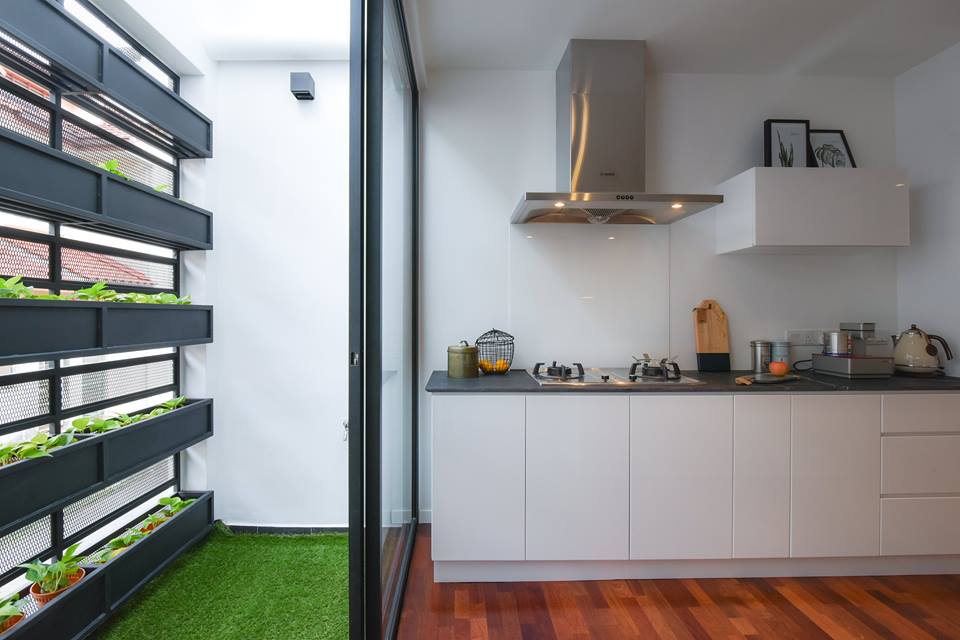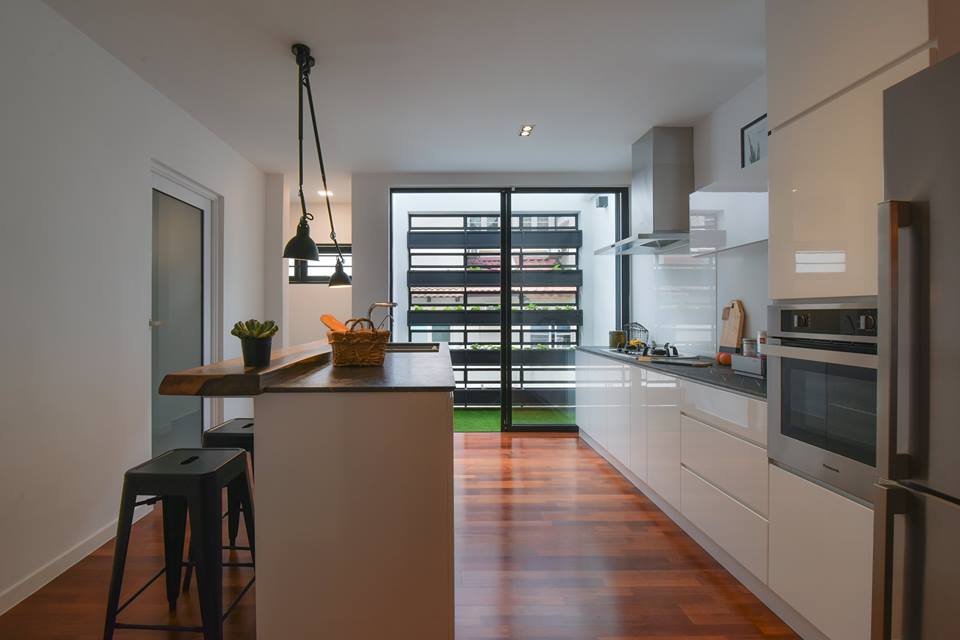 The kitchen, living room and dining room are all open plan and everything flows seamlessly thanks to the fuss-free decor. However, the zones are separated neatly as well with the pretty brass pendant lights illuminating the wooden dining table; while the flooring in the kitchen is made of wooden planks that look warm and inviting.
There's also a little balcony that is filled with vertical planters; so you can always be sure to have fresh herbs or your favourite flowers conveniently ready.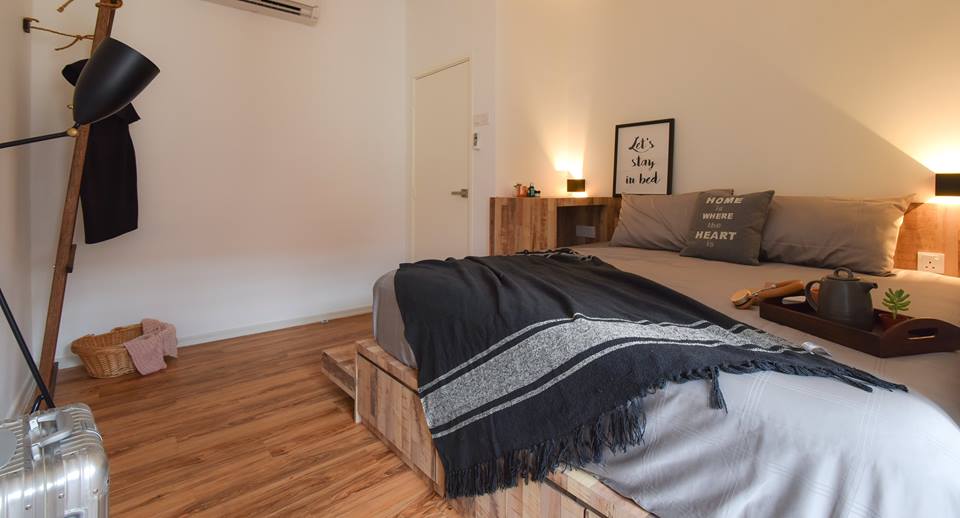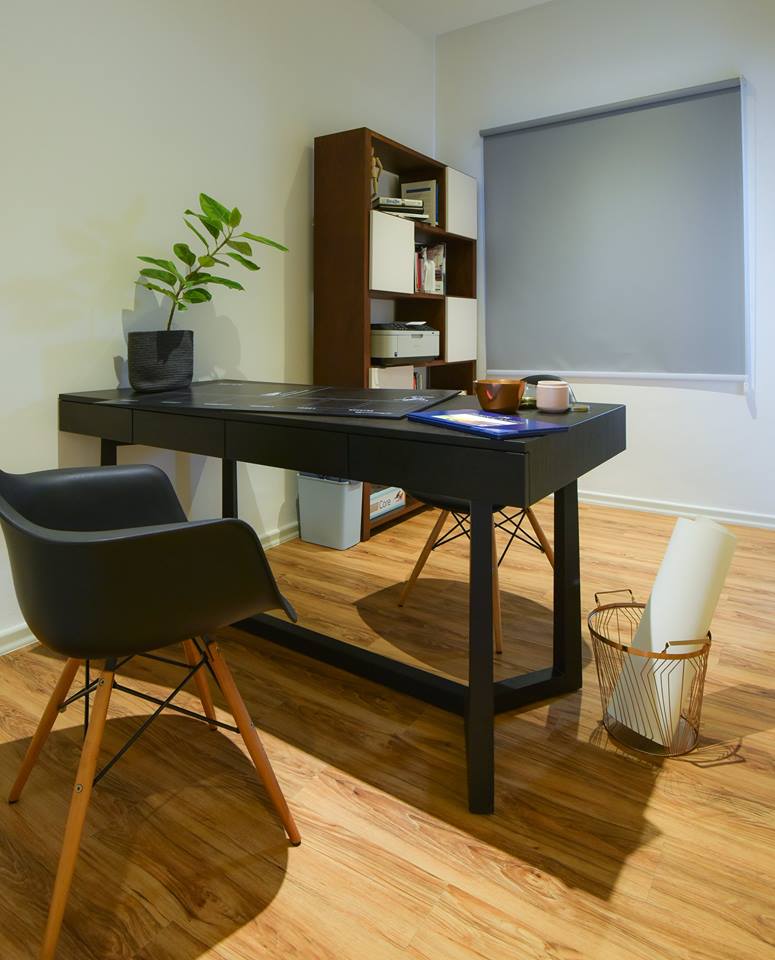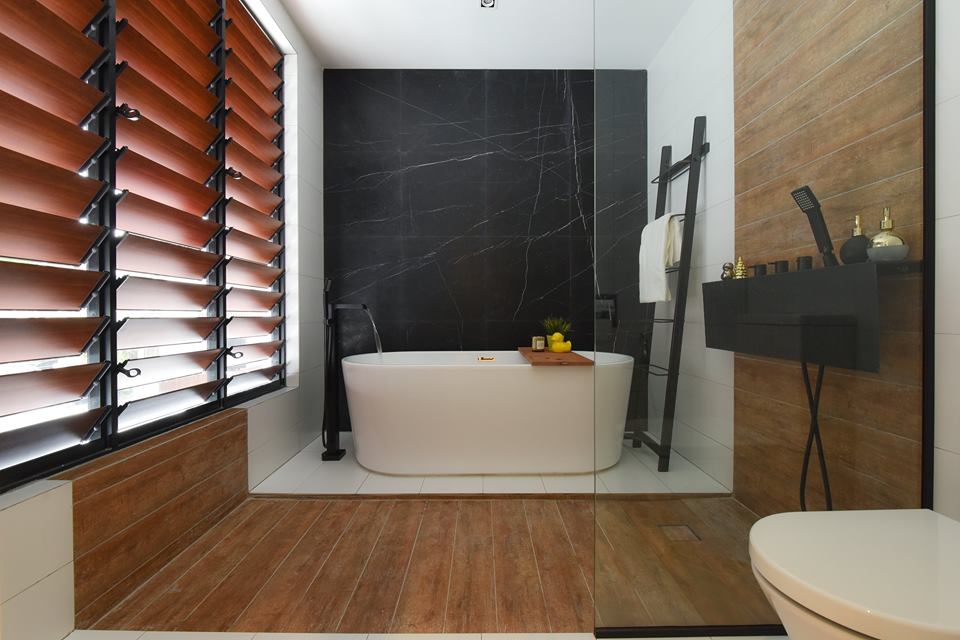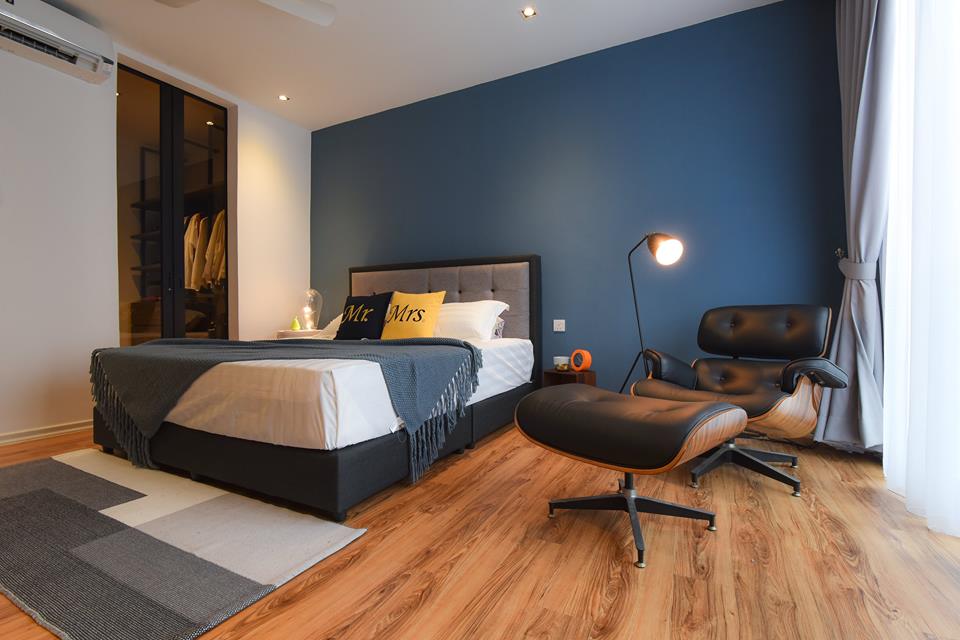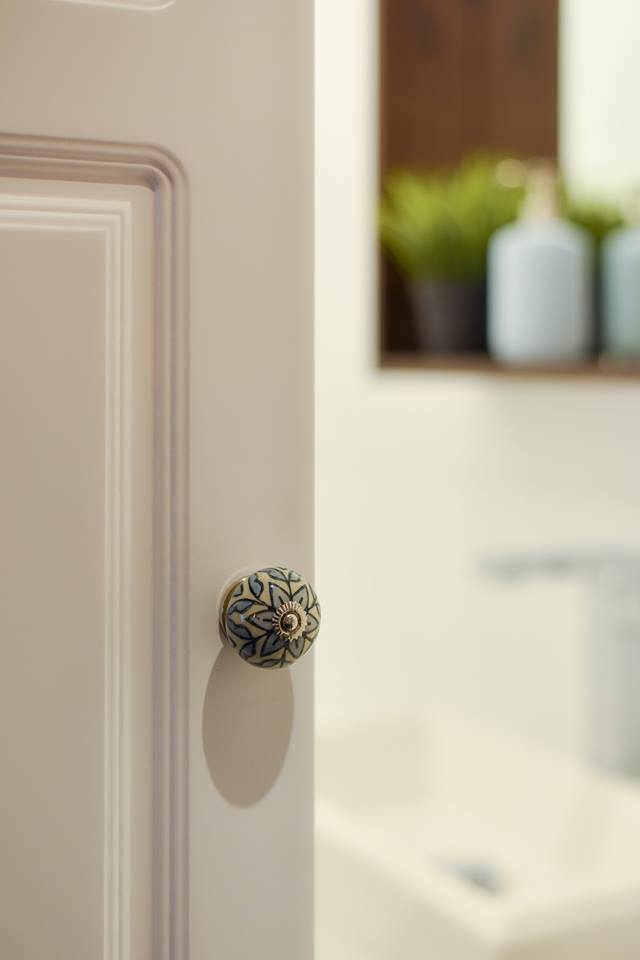 Upstairs in the bedrooms, more of the same grey and wood elements are used with white and blue added in to make it look more visually interesting.
If you thought that it looks boring, take a closer look because interesting details are scattered around the house, such as the intricately patterned doorknob on the doors.
All images are taken from Yong Studio's Facebook page unless otherwise stated.
Interested for more amazing house designs? Check out our collection of house design articles now.