Contrary to popular belief, pink is not just for little girls but can be used in a cool and casual way to make your home look stylish and beautiful at the same time. There are so many different shades in the pink family that there is sure to be one that suits your fancy. Take a look at some of the lovely rooms here for some inspiration.
1. Modern Pink Living Room
This quirky and cool living room uses pink abundantly yet it doesn't look super girly, thanks to its modern style. The whimsical lip shaped couch in pink works well with the walls and the contemporary furnishings balances the girliness of the room.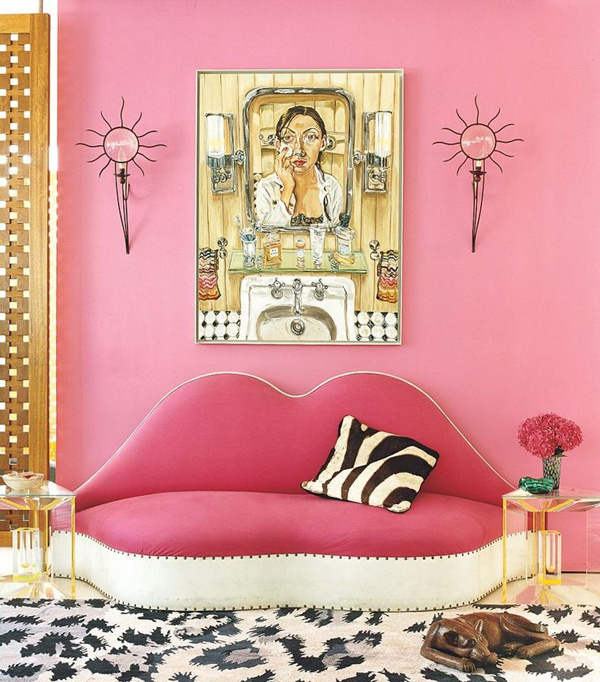 2. Mix of Pinks Living Room
Create your very own unique decor by mixing and matching various shades of pink in the living room. This charming living room is made even more inviting by the splashes of pink that pops up all over the room that is complemented with some neutrals.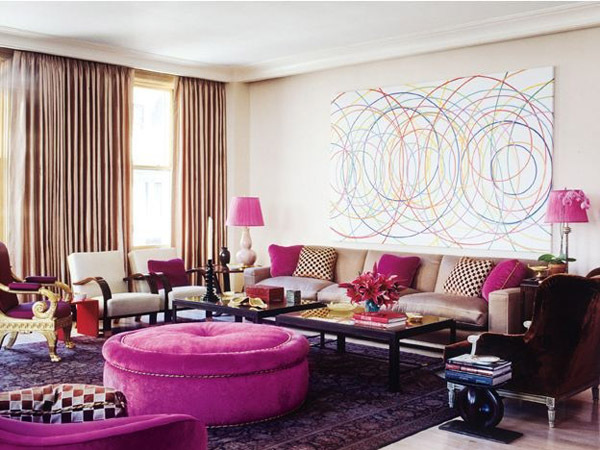 3. Soft Pink Dining Room
If you want to go all out then you can consider painting your dining room in a gorgeous shade of pink that provides the perfect backdrop for the lovely vintage decor. The unusual dining chairs add a dash of modernity in the room.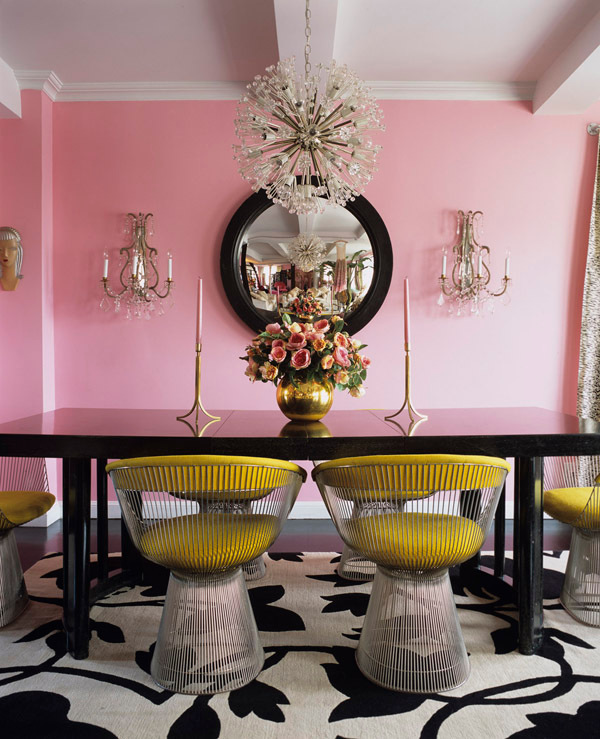 4. Pink Decor Kitchen
It isn't necessary to transform home into a pink haven by doing big makeovers such as painting your walls. Using other decor elements in your home can help too, just like this pink kitchen that is nicely done in pink. The beautiful baby pink fridge, pink patterned blinds and bright pink wall art makes it look more homey.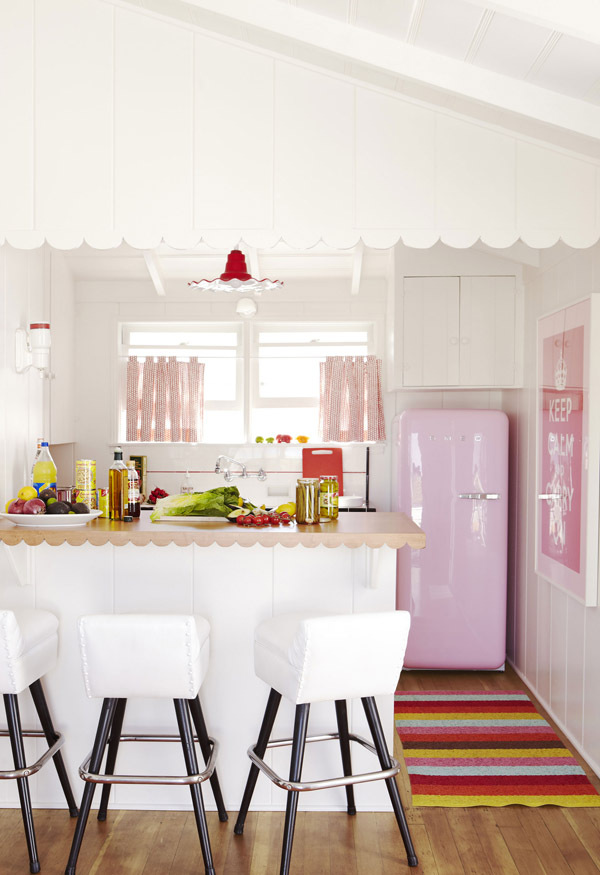 5. Pink Patterned Bedroom
This bold and vivid bedroom looks extremely gorgeous decked out with pink floral patterned walls. The twist of patterns in the room comes from the leopard patterned beds which have matching pink bedding to ensure you have sweet dreams.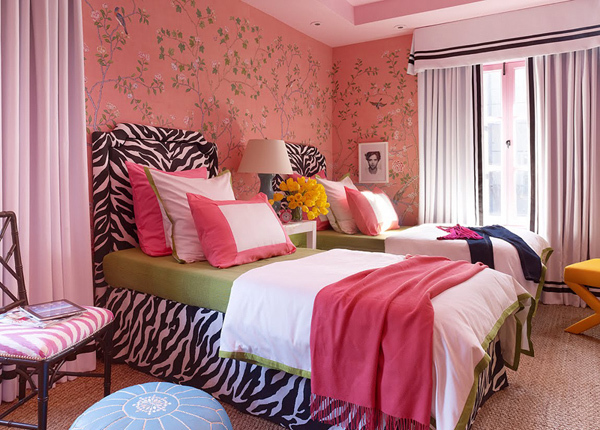 6. Sweet Pink Bedroom
Almost every little girl's dream is to have a sweet pink bedroom that they can call their own. This lovely bedroom is a wonderfully decorated in a pattern of pink and white that looks aesthetically appealing.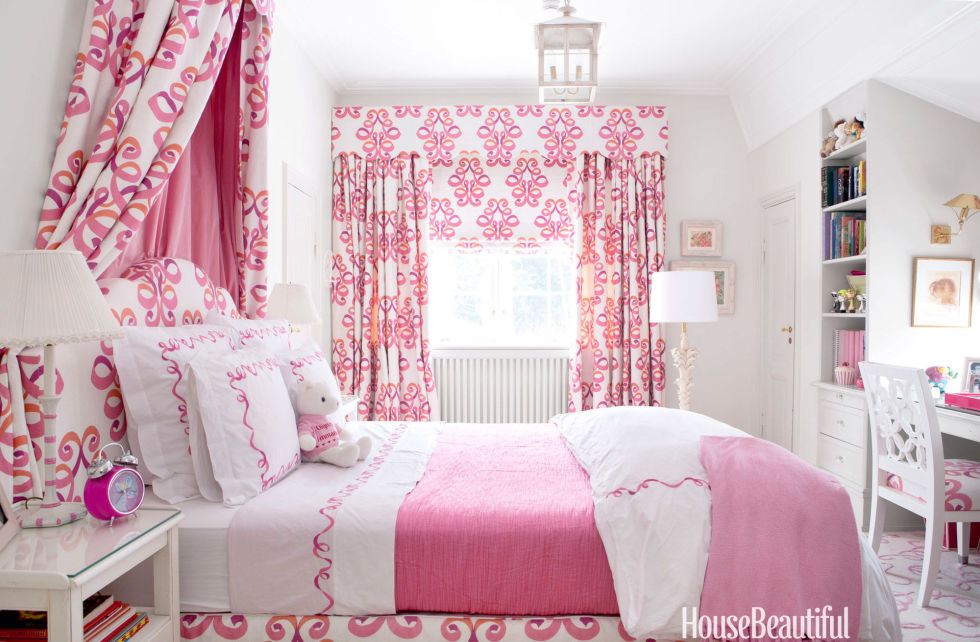 7. Dusty Pink Living Room
Pink can look very sophisticated and elegant too, it just depends on the shade that you are using. This classy living room uses a dusty pink that is grounded with the black furniture that looks extra glamorous.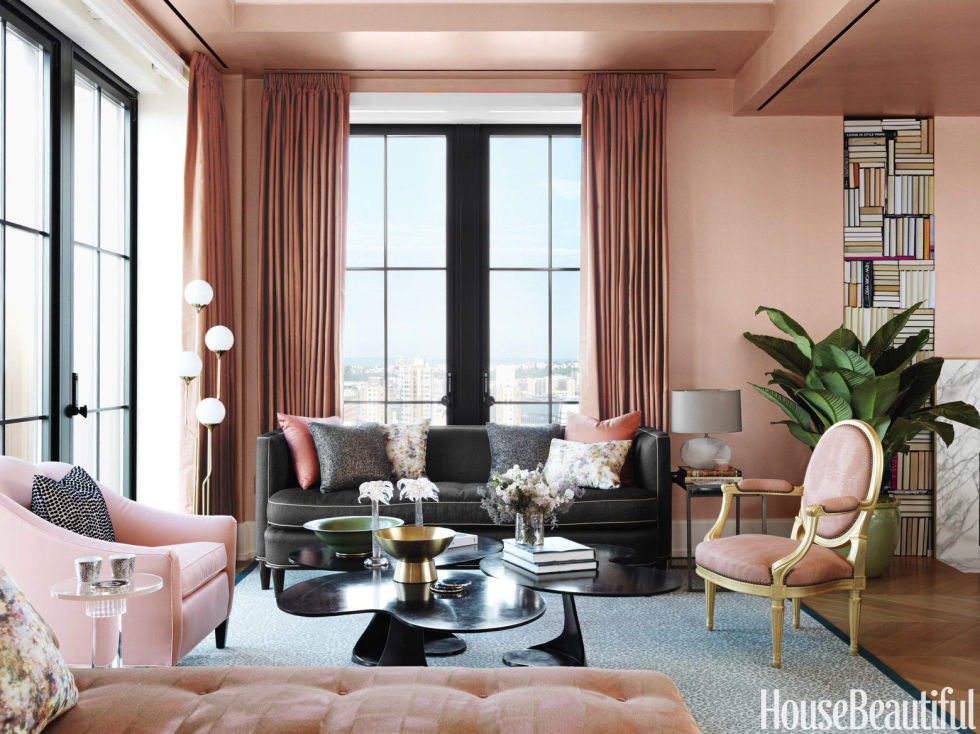 8. Dramatic Pink Entryway
Make a style statement with this eye popping pink that will be the first thing to greet your guests when they enter your home. Paired with some elaborate vintage exotic decor, the look is softened with neutral colours for the rest of the fixtures and fittings.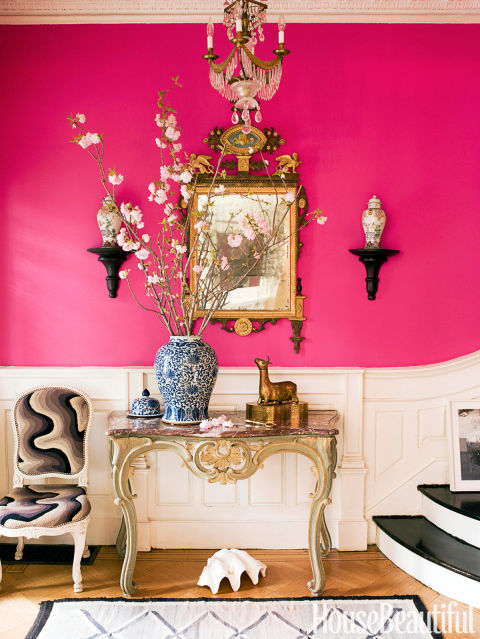 9. Pink Wallpapered Bathroom
A really easy way to incorporate pink and jazz up a boring bathroom is to add wallpaper in a really cool pink pattern. This will transform your bathroom immediately and the stark white decor allows the wallpaper to stand out. The pretty pink flowers in the little nook is a nice touch too.