Going minimalist is all the rage these days especially in the city where modern apartments are aplenty and house owners do not want unnecessary clutter in their homes. This beautiful apartment in Kiev by Sergey Makhno uses minimal decor but what it lacks in items, they make a statement with a few splashes of colour on a neutral background.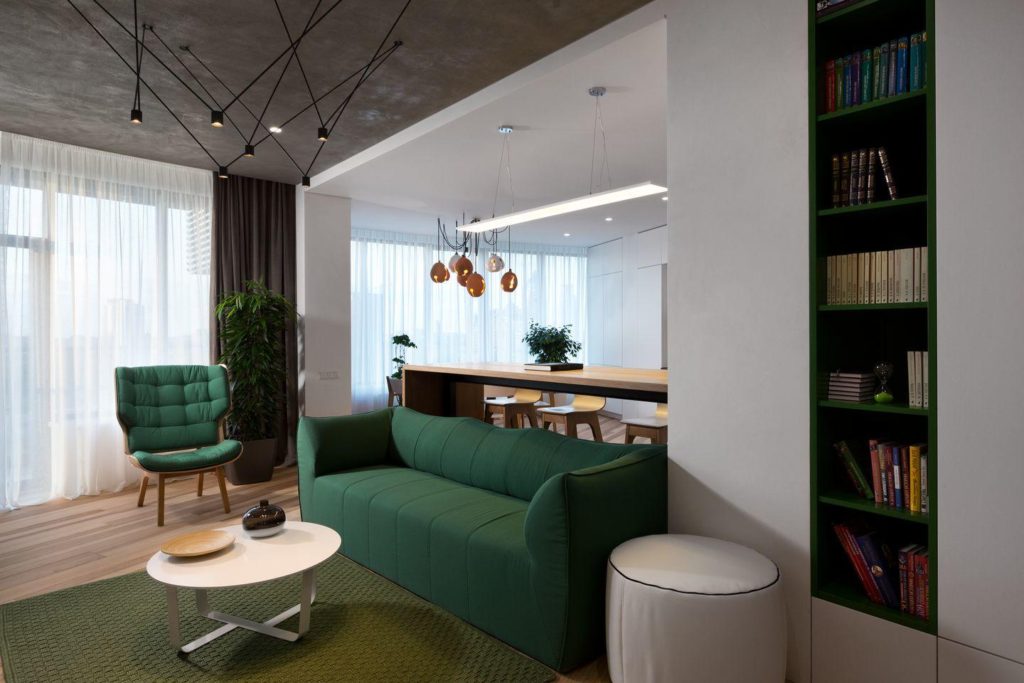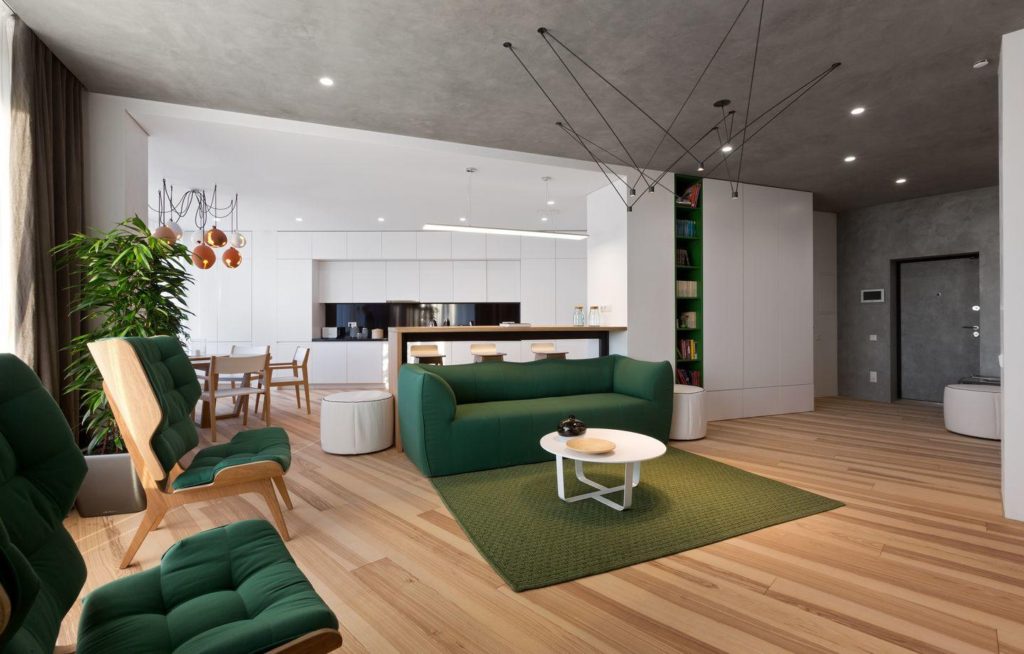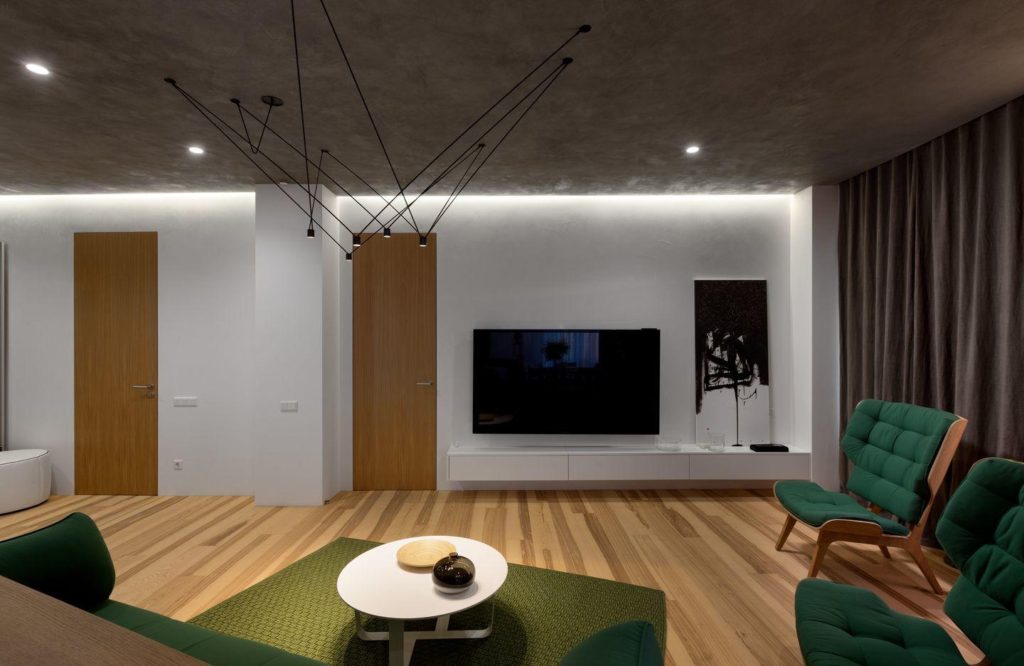 In an open plan apartment, they use colours sparingly and choose pieces that are sleek and modern while providing maximum impact. The living room sports a rugged looking concrete ceiling while ashen wood floors and white plaster completes the look. However, the green sofas and chairs liven up the room while a contemporary chandelier adds some charm. Meanwhile, bright white furniture and a big window illuminates the living room, ensure there's lots of natural light.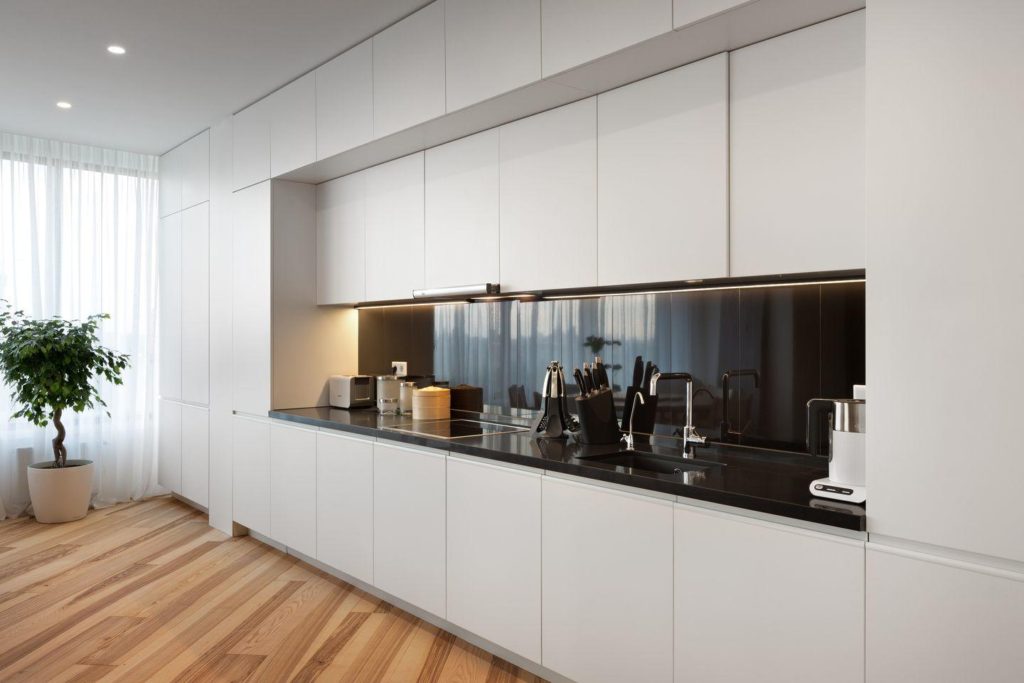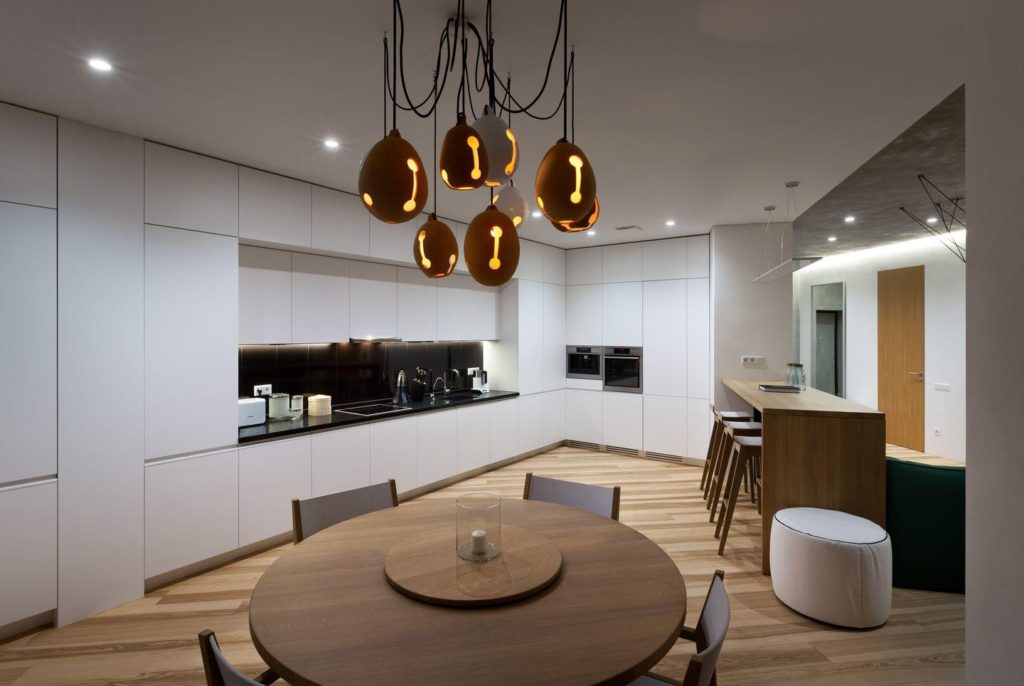 The kitchen uses the traditional black and white elements which looks very airy and spacious while everything is kept properly in its own place so that it looks neat and clean. This helps to create a very natural and easy atmosphere that helps facilitate productivity as well. The dining table is also kept simple but the focal point here is the lighting fixture above that is a web of luminaires which look really whimsical.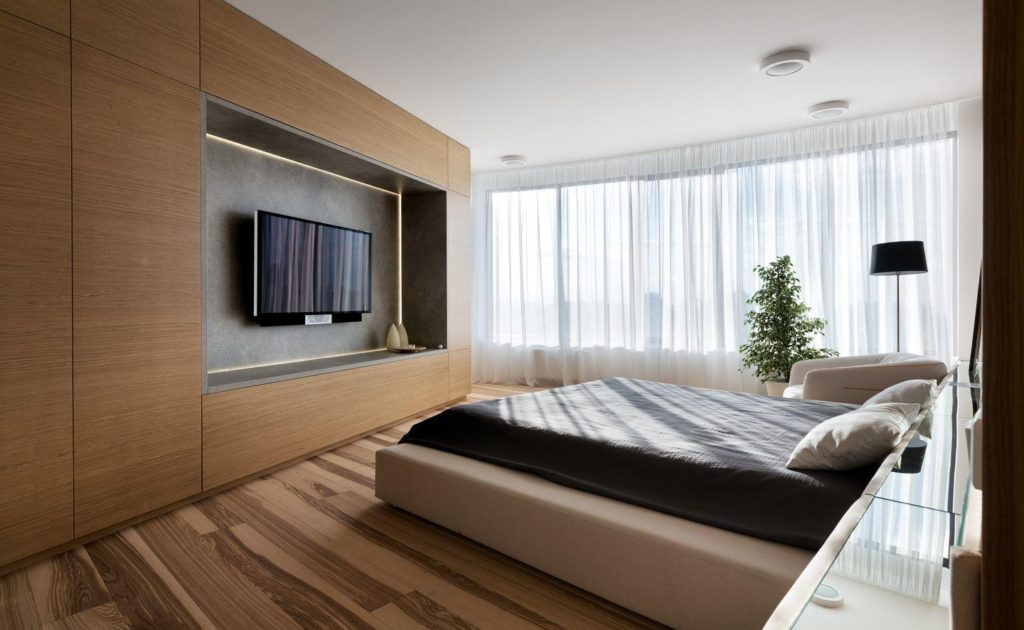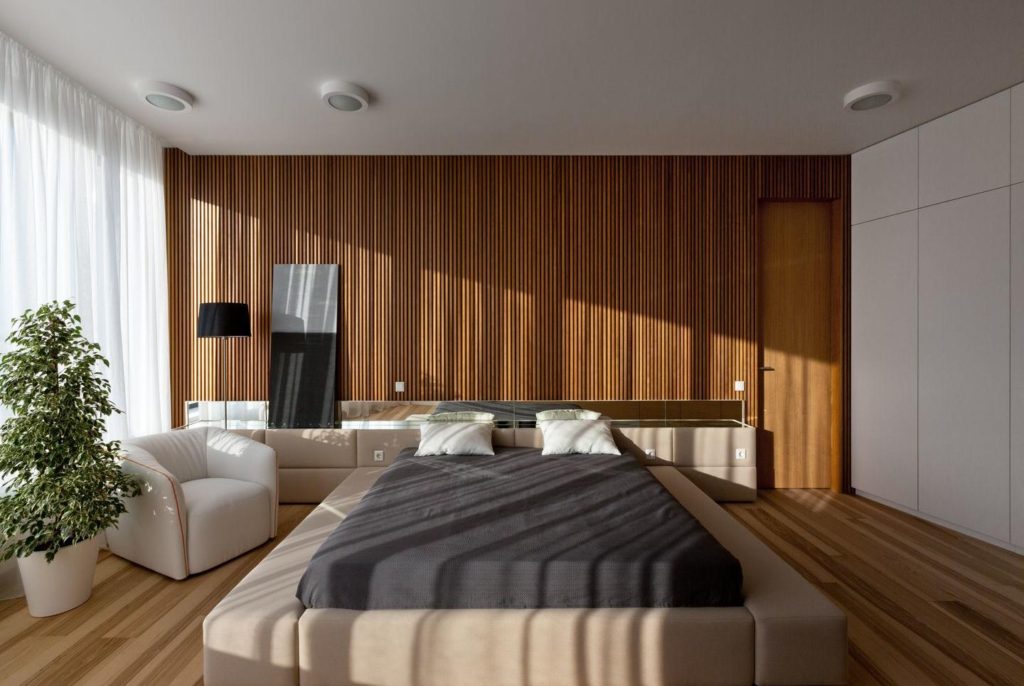 As for the bedroom, it has a really trendy and comfy bed frame dressed up in neutral colours of cream, brown and grey. In here, the oversized window also lets the sunlight stream in to light up the room. Although there is no headboard here, the wooden feature wall doubles up as one while an elegant lamp adds some glam factor.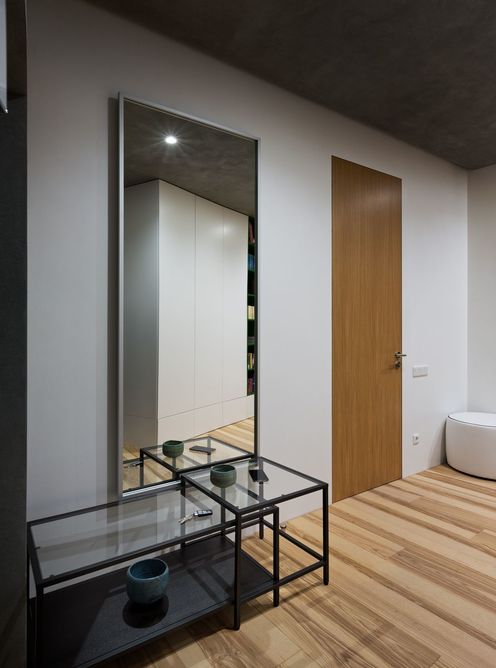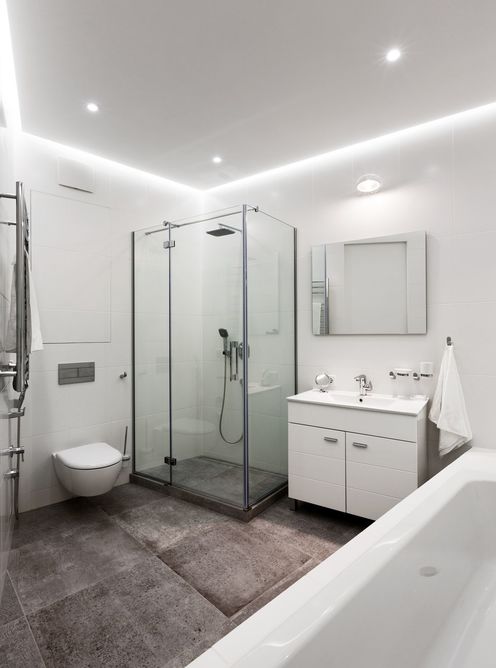 The bathroom is covered in white and glass, which gives it a very modern feel and with the big bathtub there, you can soak away any worries you have by the end of the day.
All images from Sergey Makhno unless otherwise stated.