Subway tiles are a real classic addition to your home and is incredibly versatile as it can be used in various ways to beautify the decor. A polished and modern look, here are some ways to spice up the tired old furnishings in your home for something gorgeous.
1. Bathroom Walls
This bathroom is bright and airy, thank to the neutral colours used and huge windows that allow lots of natural light to stream in. The subway tiles used on the walls add some dimension and style to the bathroom.
2. Kitchen Walls
Installing subway tiles into your kitchen decor is a great way to make it look good if you don't have a big budget. Instead of just using it for the backsplash, use this versatile tile for the entire wall.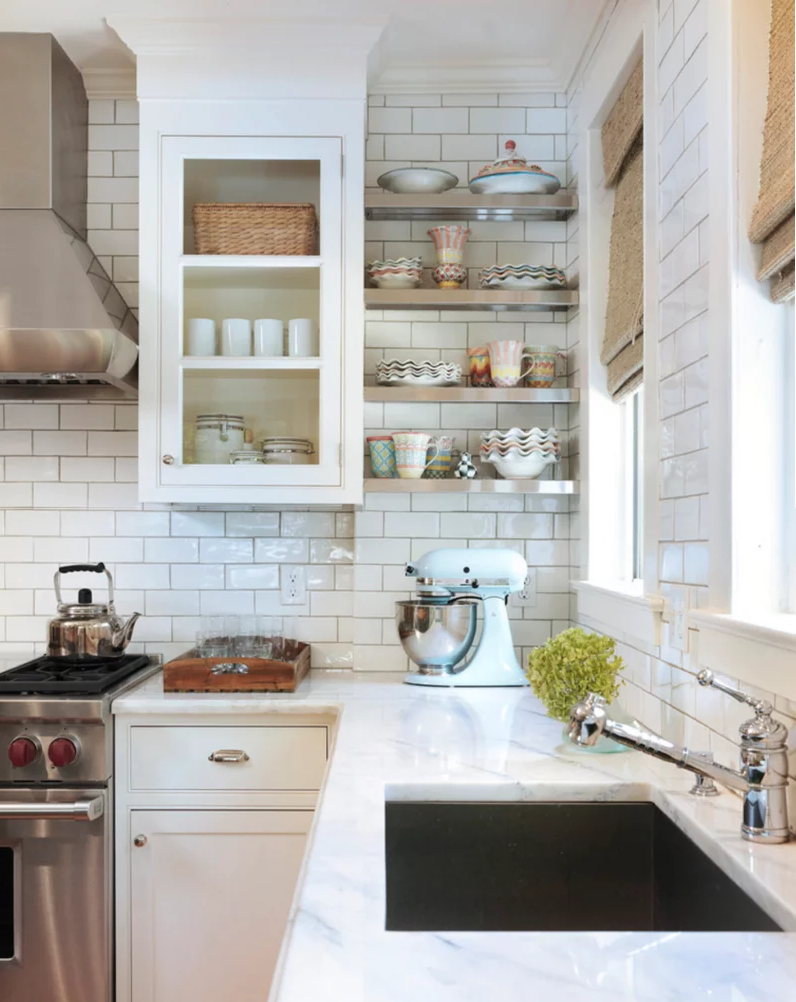 3. Black Tiles in Bathroom
Contrary to popular belief, subway tiles don't come in only white colour and other colours work really well too. This elegant bathroom is cloaked in back, including the subway tiled walls but the white sink and stainless steel taps add a pop of light.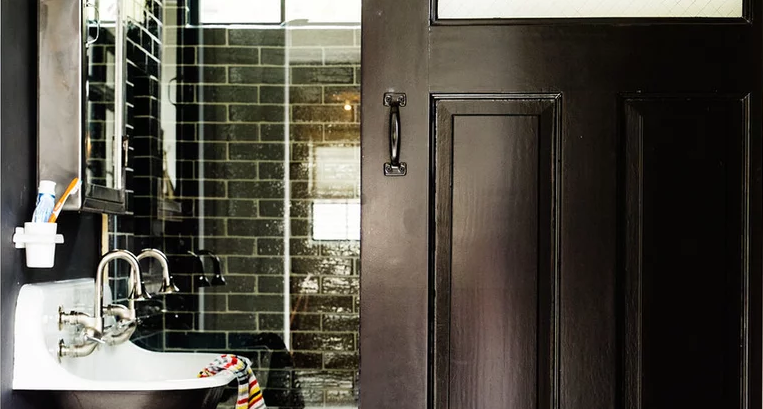 4. Tiles with Different Layouts
Think out of the box when using subway tiles and create a chic accent wall by simply changing up the way the tiles are laid. By laying out the classic tiles in an interchanging horizontal and vertical pattern, it gives a fresh new look to the bathroom.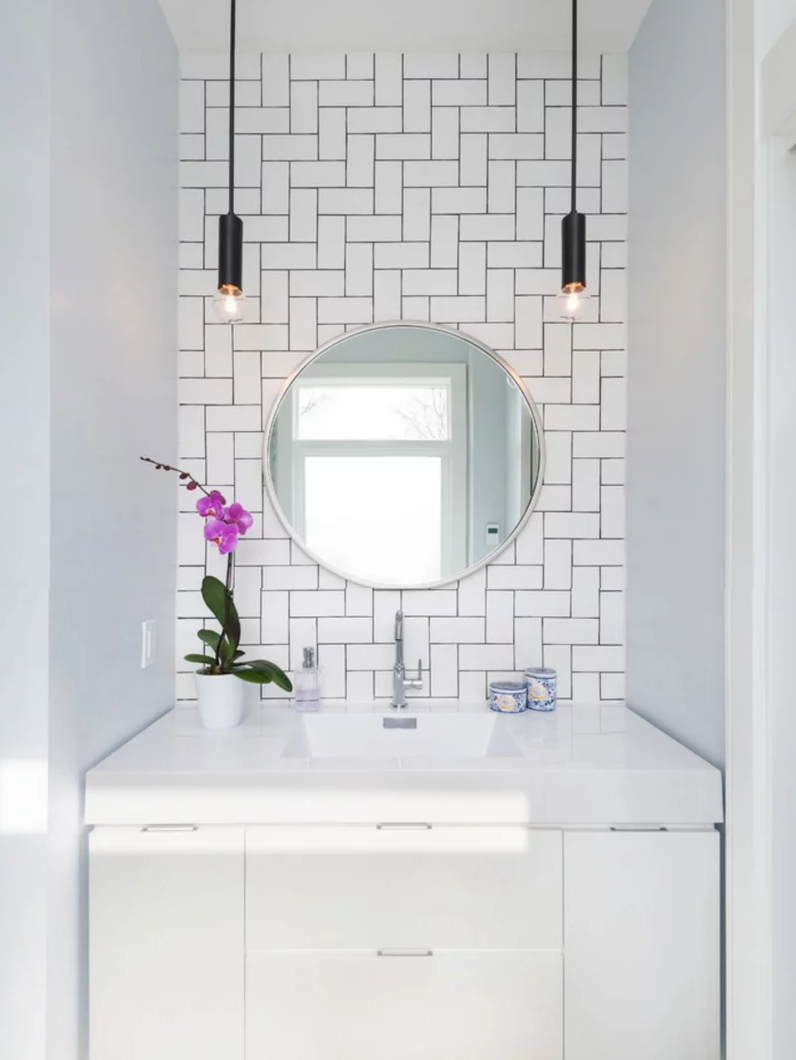 5. Light Blue Tiles
This pretty and charming kitchen dressed in white is made even more stylish with the addition of some light blue subway tiles on the backsplash which makes it the focal point of the room. The cute matching stools complete the look.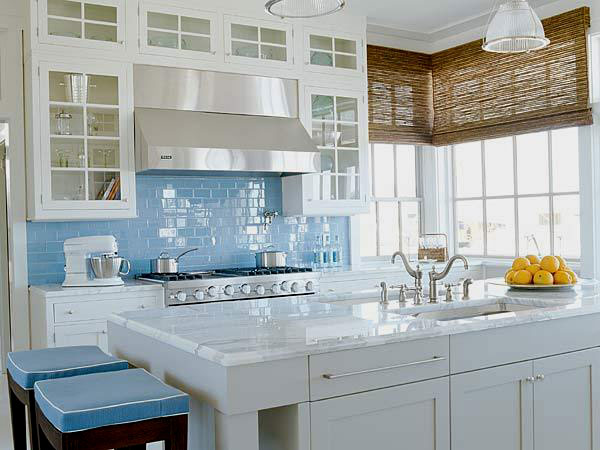 6. Sunny Yellow Tiles
A surefire way to cheer up and brighten your kitchen is to use a warm and perky yellow as an accent colour. This homey kitchen uses yellow subway tiles as a backsplash while there are a few other similarly coloured elements. The white palette compliments the colour well.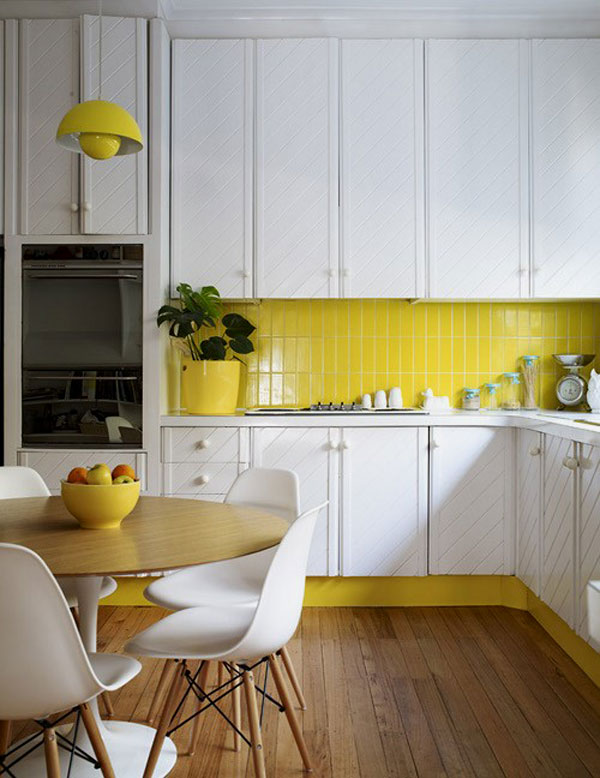 7. Open Plan Apartment
Open plan apartments can look very spacious and roomy with the right decor and this apartment is a great example. The kitchen and living room are next to each other while the kitchen is kept classy with some matte black tiles as the backsplash. The big windows and light colours really open up the house.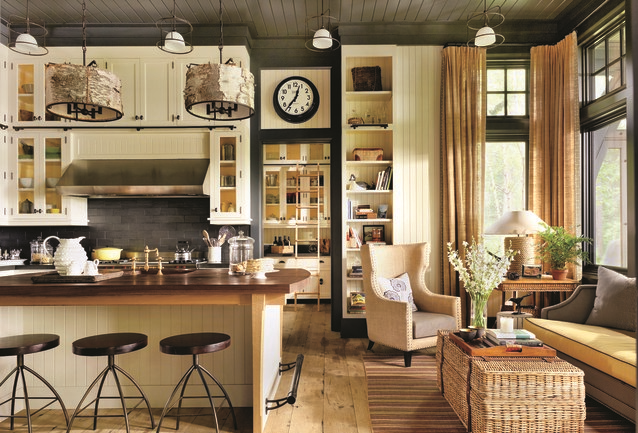 8. Marble Patterned Subway Tiles
Stand out from the usual plain coloured subway tiles; and elevate your bathroom's glam factor with these elegant tiles in marble-like patterns. Using subtle hues of white, grey and gold, you can be sure that you have one of the classiest bathrooms around.
9. Classic Black and White Subway Tiles
You know you can't go wrong when you use black and white together; and this stylish bathroom is proof of that. The polished black tiles on the floor works really well with the timeless white tiles on the walls for a modern bathroom.