Renovating a house can get rather expensive as there are so many costs involved. Luckily, Dhanie & Sal, an architect team from Indonesia managed to transform DH House into a modern, comfortable home with minimal expenses.
The house is located in Bintaro, South Tangerang and is a double-storey home that has gotten decrepit.
Project: DH House
Architect: Dhaniē Sal
Location: Indonesia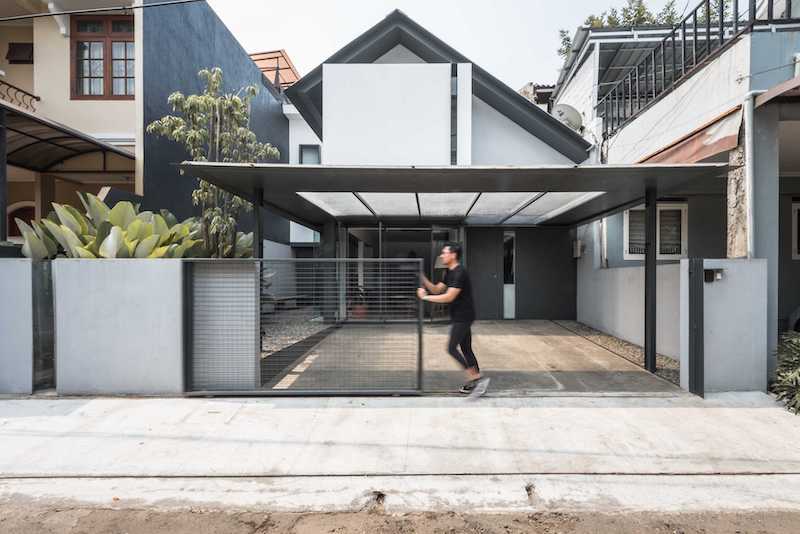 Design Concept: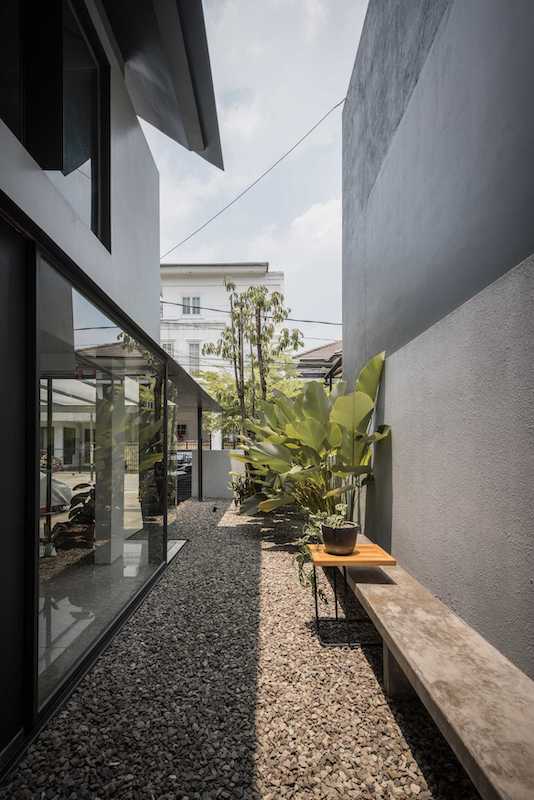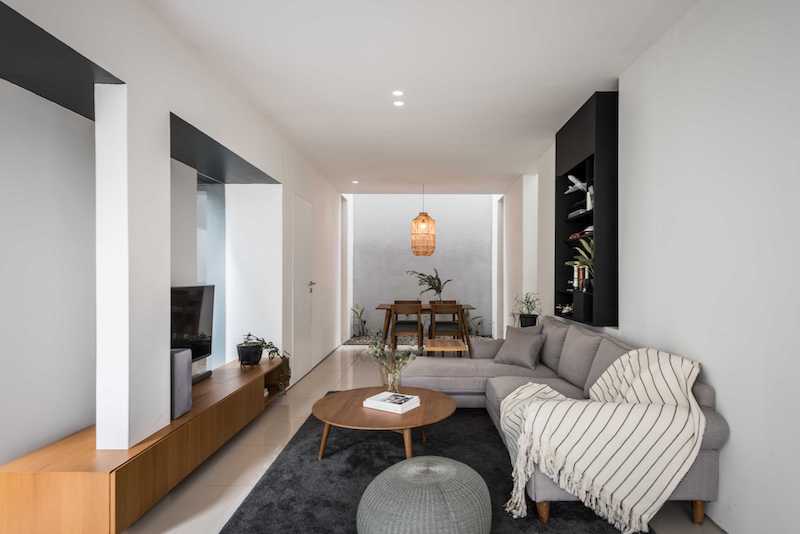 One of the main issues the architects faced was that the existing structure was built rather irregularly. This caused the house to suffer from a lack of natural light and air, making the home look cramped and dark.
Instead of expanding the interior, the team decided to reduce the mass of the building.
Originally, the structure occupied the entire plot of land without any gaps on either side so the team decided to reduce the house by 2 metres wide on the left and right, which allowed the light and air to enter the home.
Interior Design: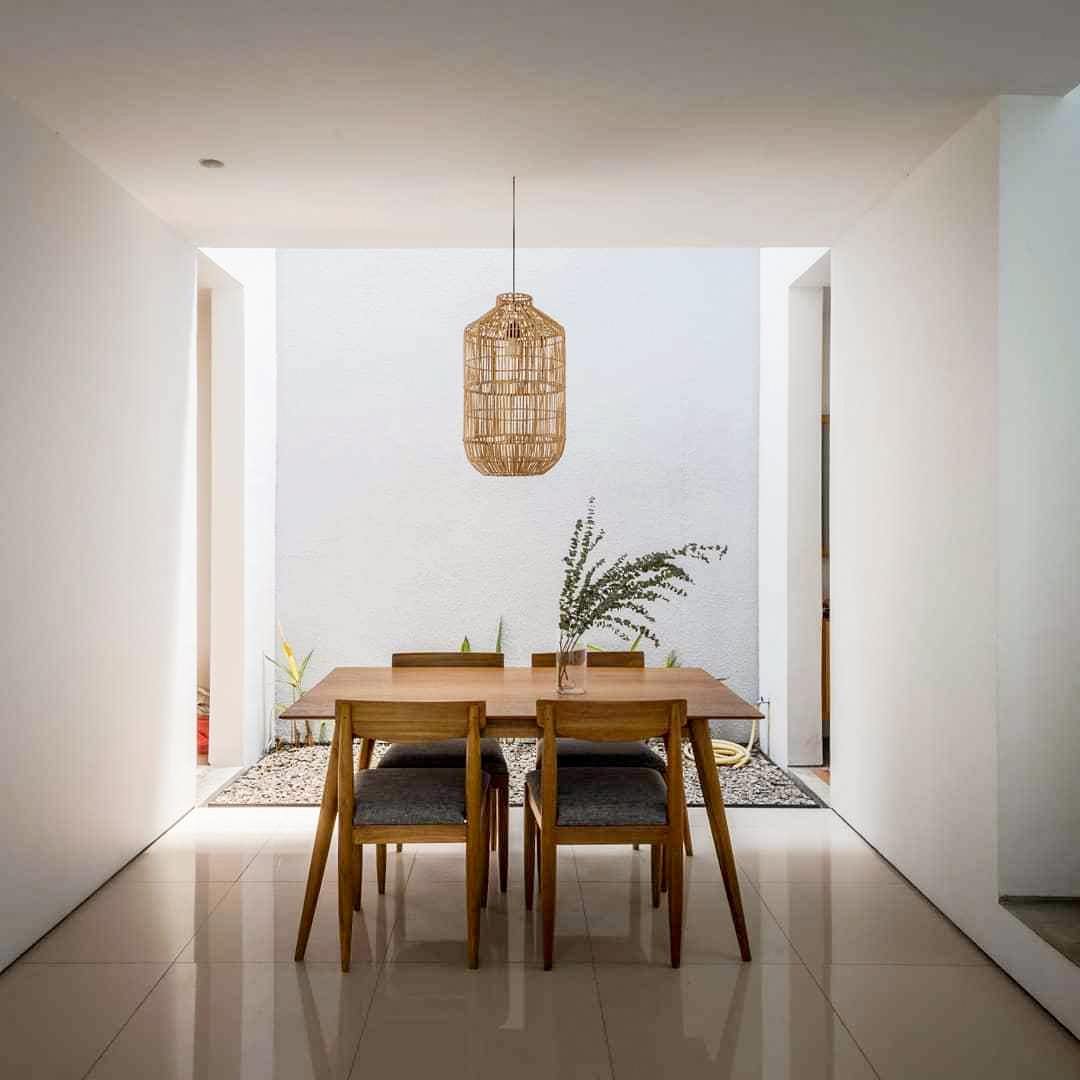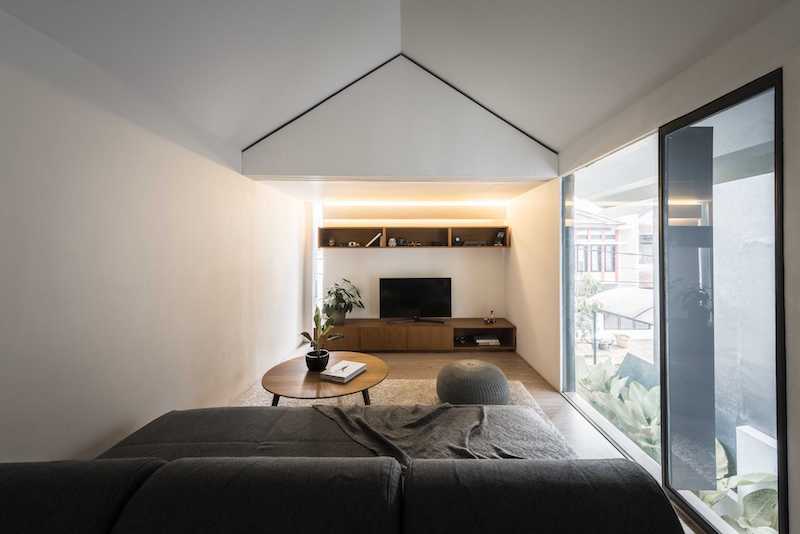 After that, they could focus on the interior where the spaces inside the home are rearranged to make it more efficient and comfortable.
Large windows and glass doors are used to further enhance the flow of light and air into the home which also allows the residents to enjoy the view.
A skylight at the back of the house is located above the dining area, which opens up the space even more.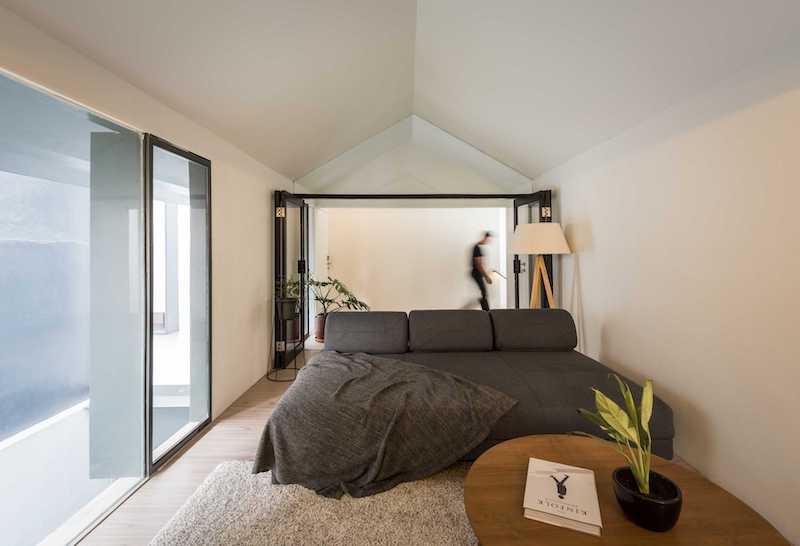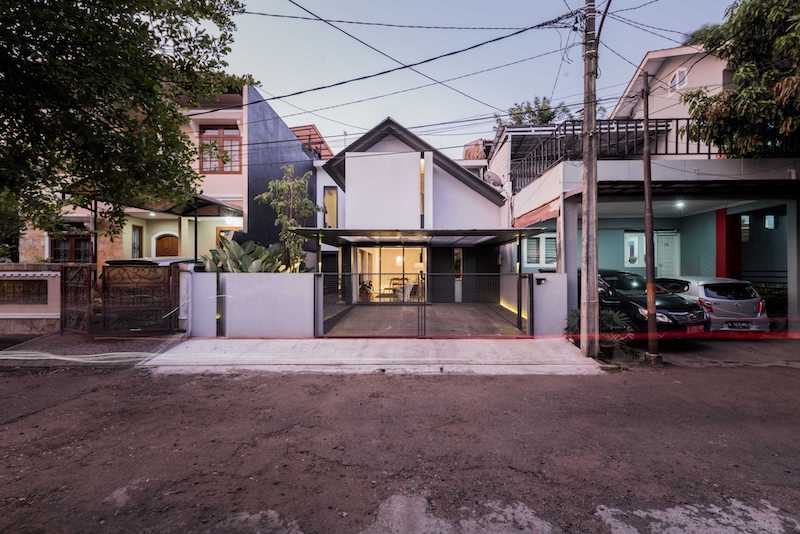 Since the renovation is done with a tight budget, the team chose a minimalist style. Some of the old furniture is upcycled by changing the finishing, so that it fits with the neutral and natural colour palette.
Simple and sleek lines create a warm and elegant home while different textures create contrast. Flourishing green plants are placed in strategic areas inside and outside the house for a pop of colour and to give it a fresh vibe.
All images are taken from Dhaniē Sal unless otherwise stated.