Sometimes when we finish installing our couches or sofas we feel like the empty space behind it is missing something. However, it is a rather awkward space which is rather hard to utilise. Don't worry, we are here to help you with this dilemma.
1. Shelf Behind the Couch
This is a great way to utilise the space by constructing something useful to fill it up. You can place your knickknacks or some books within easy reach while lounging on the couch.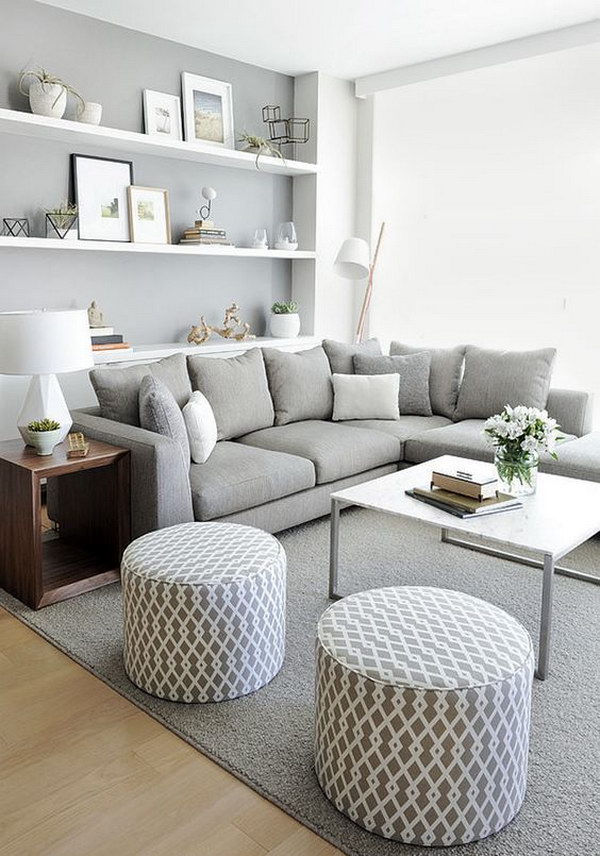 2. Sofa Table
You can buy or make your own slim sofa table to be fitted to the back of your sofa for a convenient place to put your essentials. Otherwise, you can also use it to place some beautiful decorations for your home and make your living room look pretty.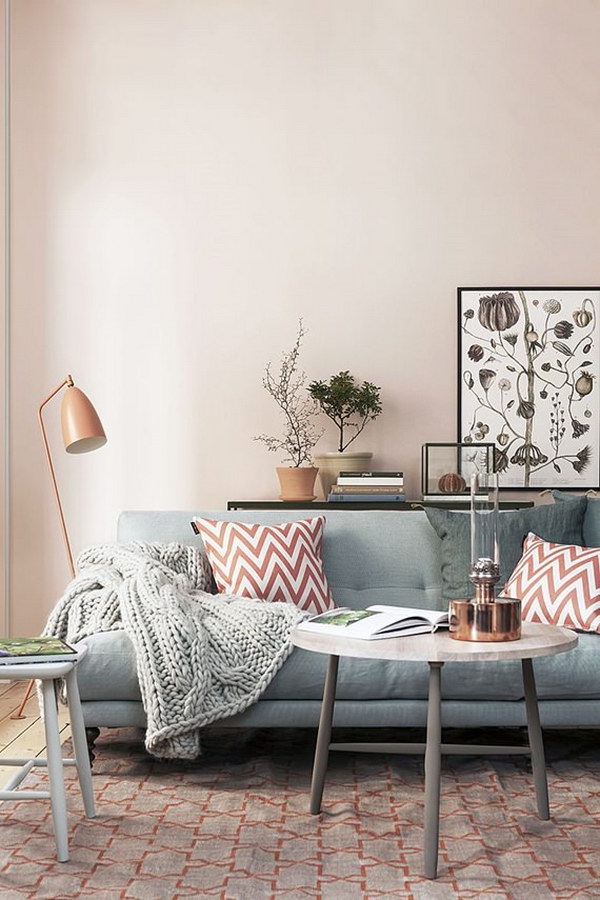 3. Vintage Desk
If you have the space then go all out with a beautiful desk that can double as a home office in the same area. This vintage desk paired with a matching armchair looks both elegant and stylish.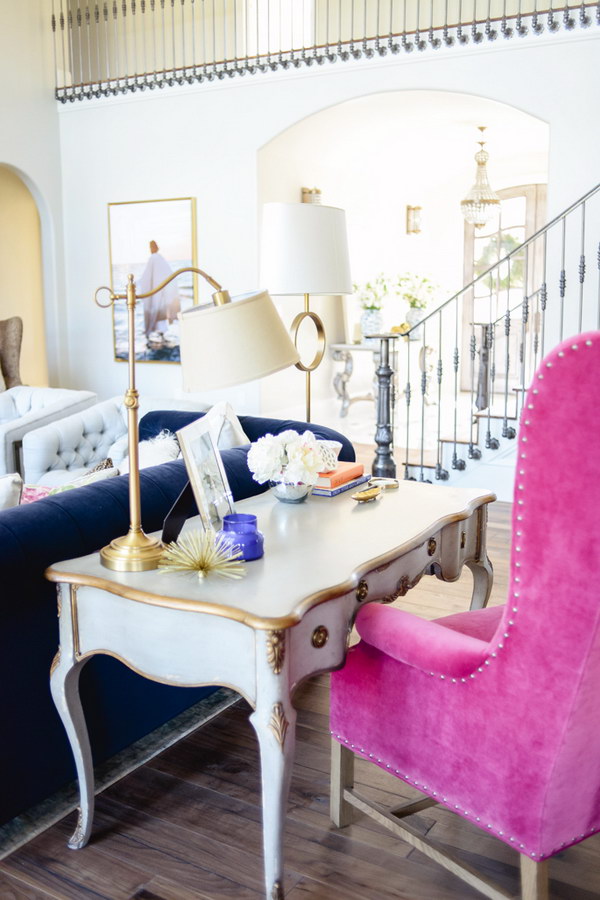 4. Floating Bookshelf
Sometimes you just want something to fill the empty walls behind the couch neatly and this is where a floating bookshelf comes in handy. It doesn't take up much precious real estate but utilises the vertical space to it's full advantage.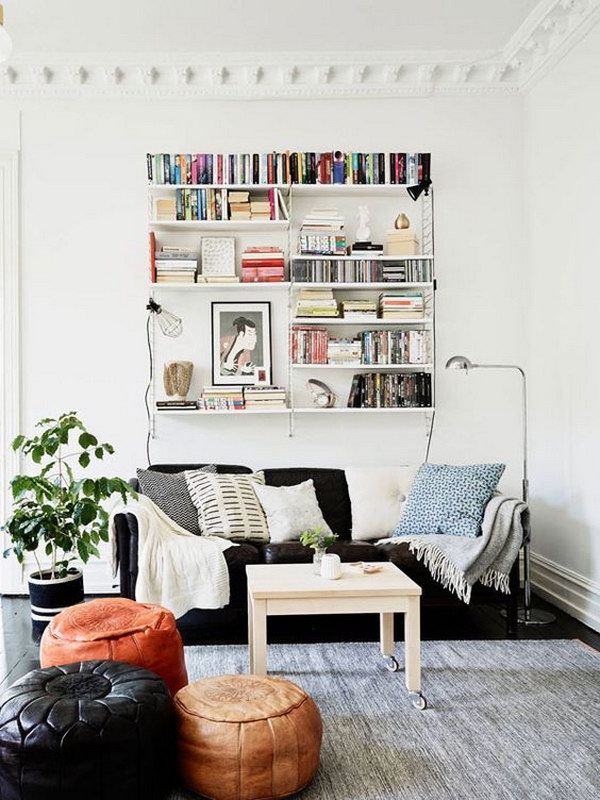 5. Couch Shelving
This unusual yet stunning looking shelving is a really great idea to take advantage of the empty space surrounding the couch. It can be a storage space for your remote controls and other knickknacks to keep your home neat as well.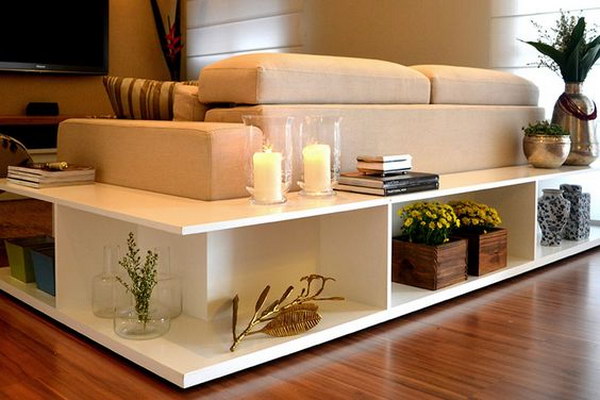 6. Low Bookcase Behind Shelf
Transform your couch into a comfy reading nook in your home with this convenient little bookcase that first nicely into the space behind your couch. You can decorate the top with some flowers, photos and art to complement the rest of your living room's decor.