Having a pet in our lives is a very fulfilling and happy feeling as our fur kids give us the unconditional love and company that we want. Plus, they are also super adorable! Hence why, you should buy pet beds for dogs, as this will allow them a good level of comfort within the home.
This custom made a kennel is a comfy place for your pet to sleep and spend the night if they want to but it also makes a great piece of furniture for your home. Put a nice cozy bed in and it'll go down like a treat. The top of the kennel is a table where you can place your ornaments or simply to store items.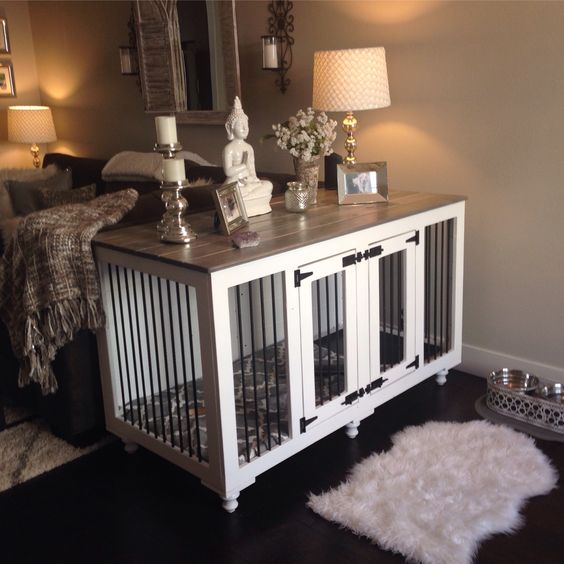 2. Repurposed Suitcase
Upcycling is always encouraged and in cases like these, it makes a really cosy bed for your little pet. You just have to make sure it's lined well so that your little doggy can have a good night's sleep.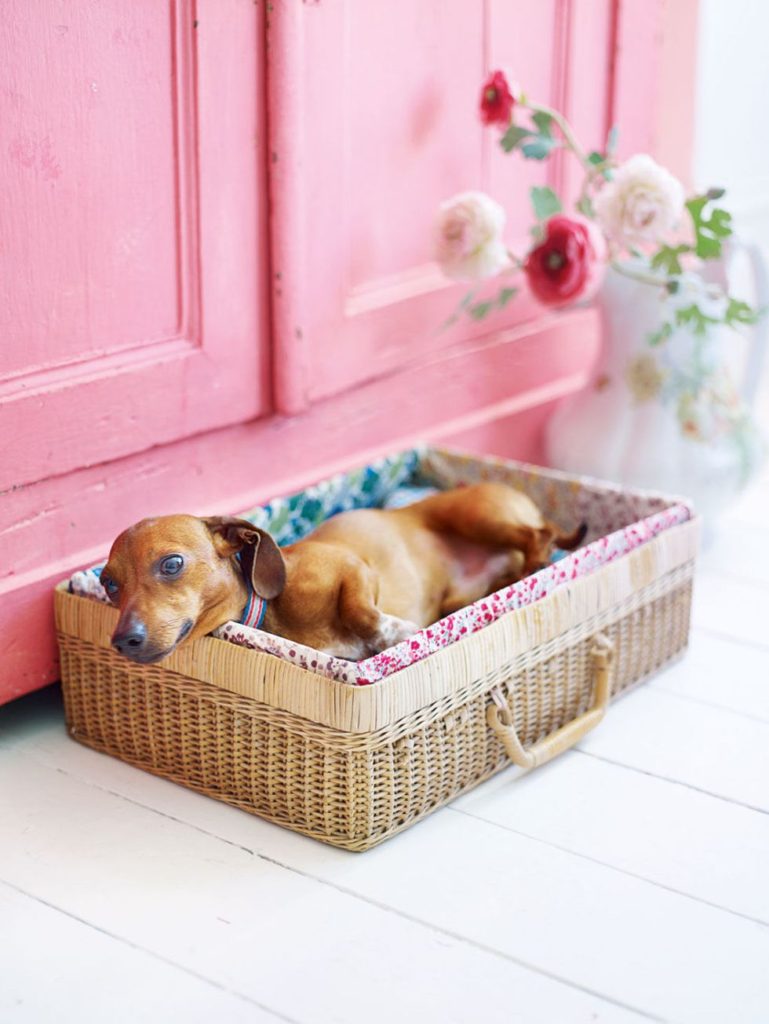 3. Upcycled TV Console
This is the perfect shelter for a dog if you have an old tv console in your house that you don't want to use anymore. Just rip out the middle and line it comfortably for a bed that is fit for a royal pooch.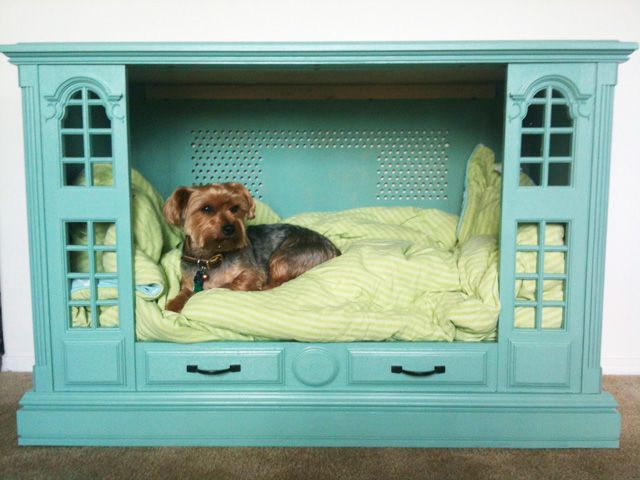 4. Dog Bed Drawers
There's no need to go out and buy any fancy pet beds for your pets because it's simply so easy to make one at home. Almost any kind of old furniture is suitable, depending on the size of your dog and this old drawers make a really great bed. You can paint the drawers with the colour you like and make sure to put some cosy bedding down.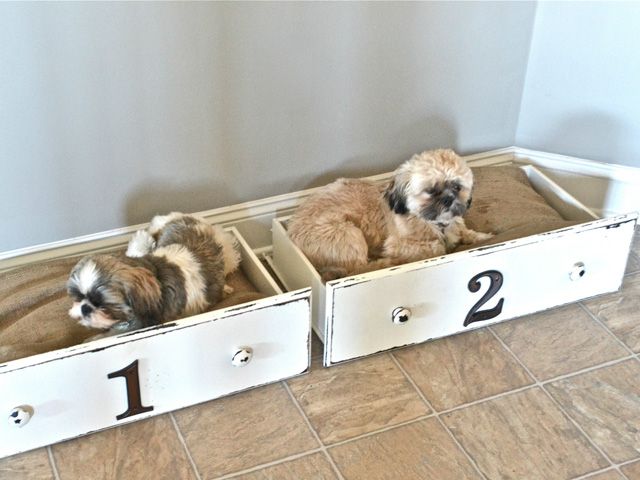 5. Sweater Beds
Old clothes are really soft and comfy so you already know the material works well for your pet to snuggle on. Now, give your old baggy sweaters a new lease of life by turning it into a pet bed with some stuffing such as pillows, cotton or even a blanket for that extra softness.