In an urban city, it is difficult to find greenery in a concrete-filled place but for Planter Box House by Formzero in Kuala Lumpur, this is easily achieved, thanks to the designers who had a vision to create. The house was created for a retired couple who had a passion for growing their own food which made the residence a unique cross between a garden, farm and house. It is modelled like a contemporary tropical house and is overflowing with plants.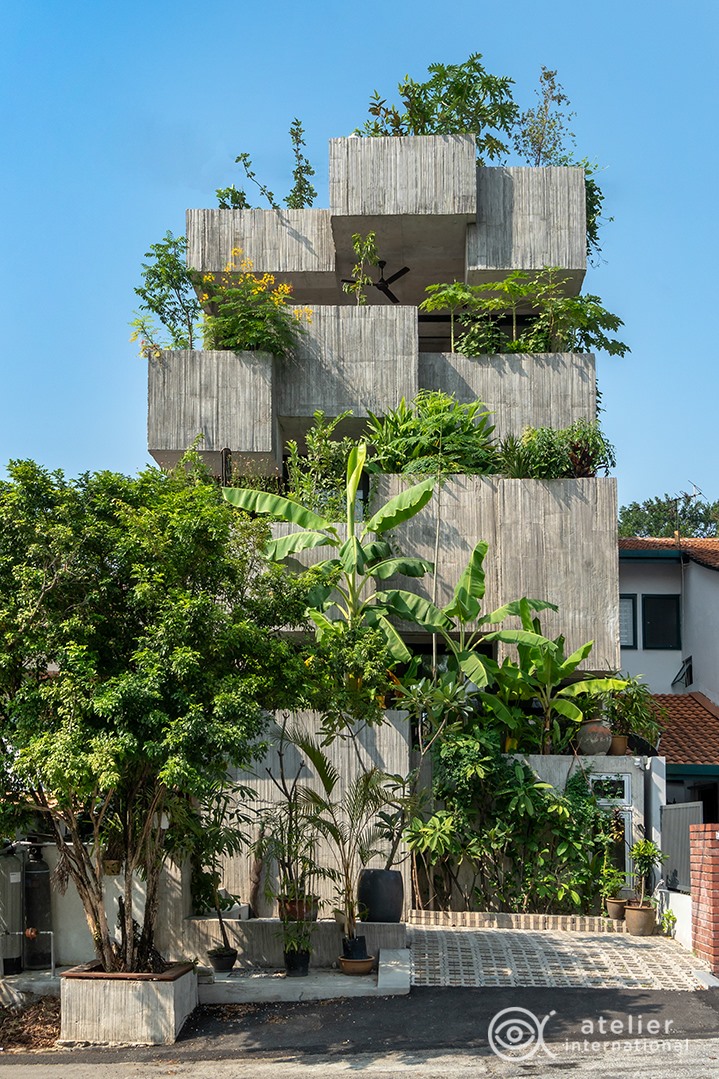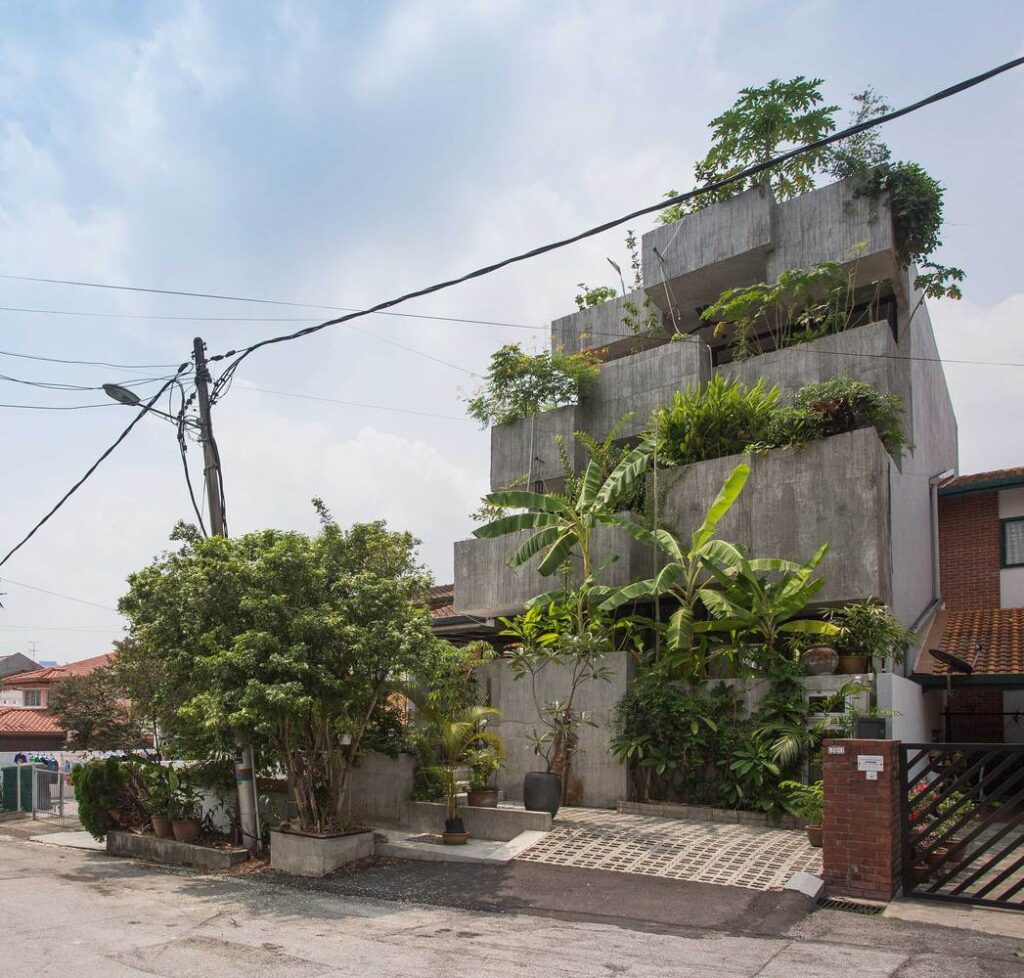 Exterior Area: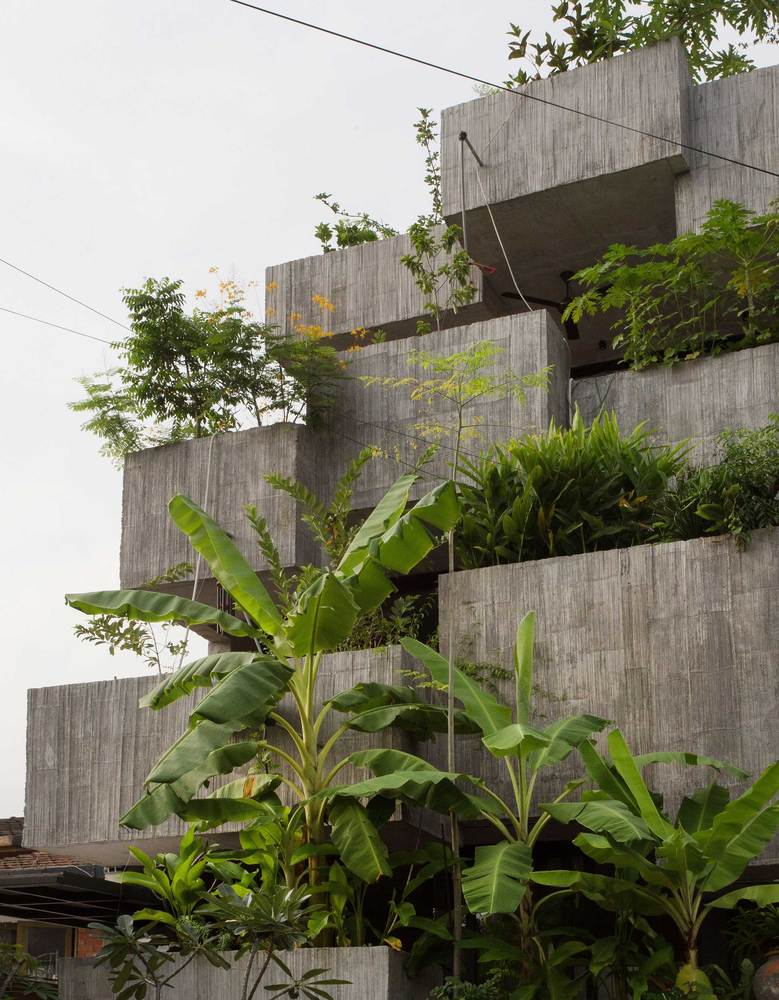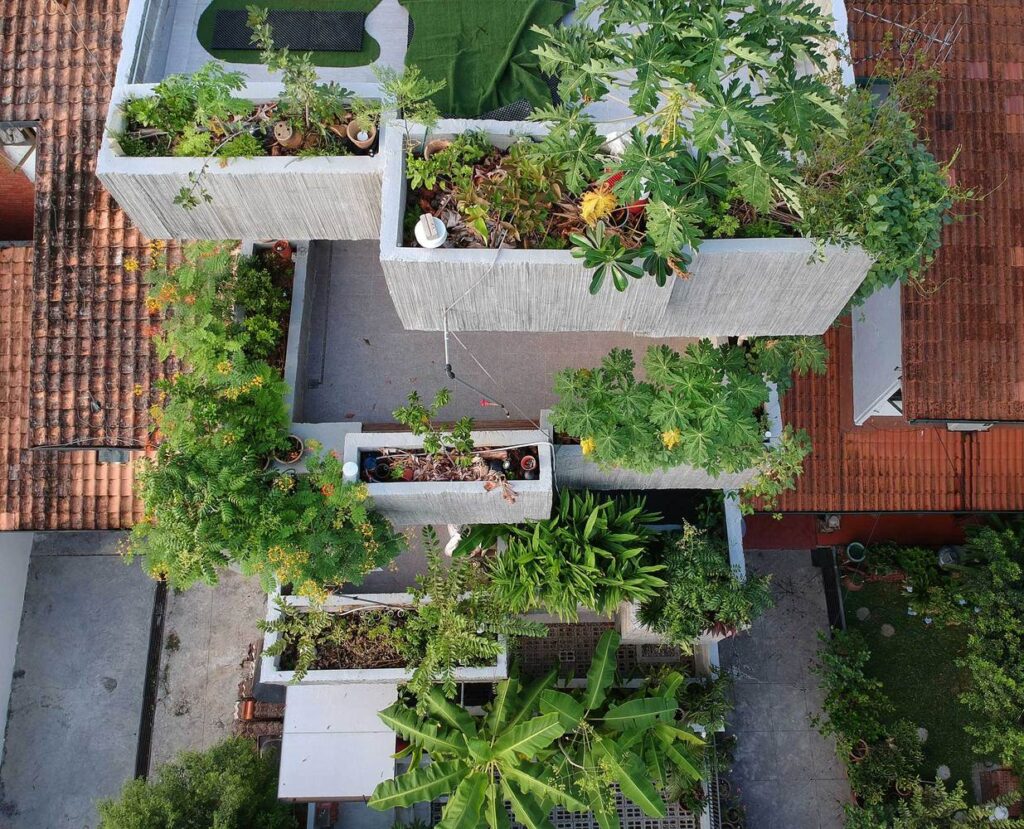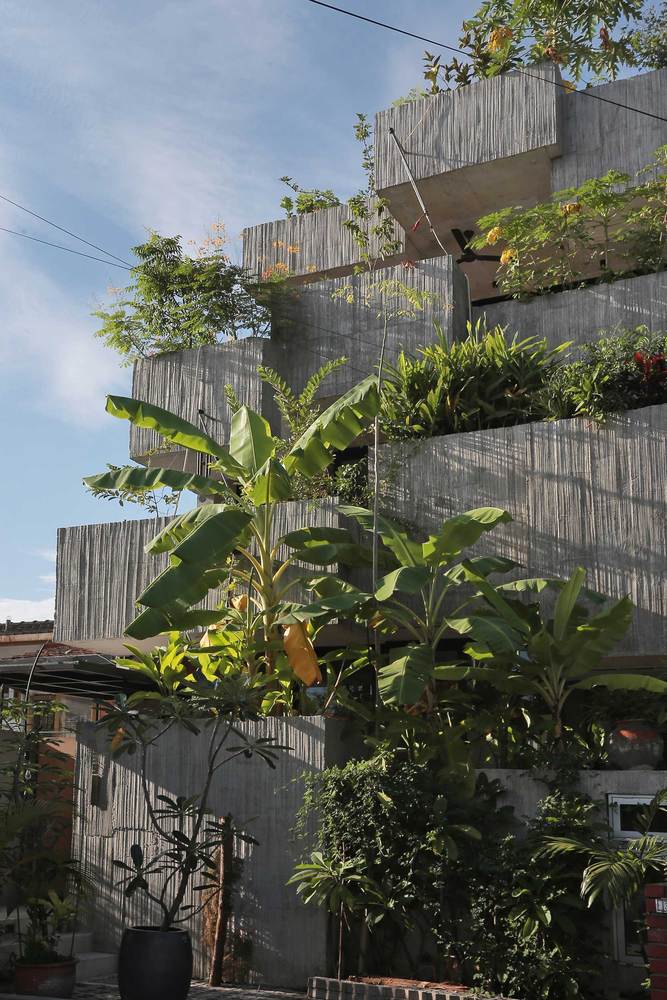 The house was designed to look like a vast planter and this is evidenced by the cascading concrete planter boxes that allow the owners to grow more than 40 types of edible plants on every floor. As a result, the house's exterior looks different from its neighbours due to the greenery. Although there are boundaries between the buildings, there is also space for communication with the neighbours in the form of a planter box built around an existing jasmine tree that allows the connection.
Interior Area: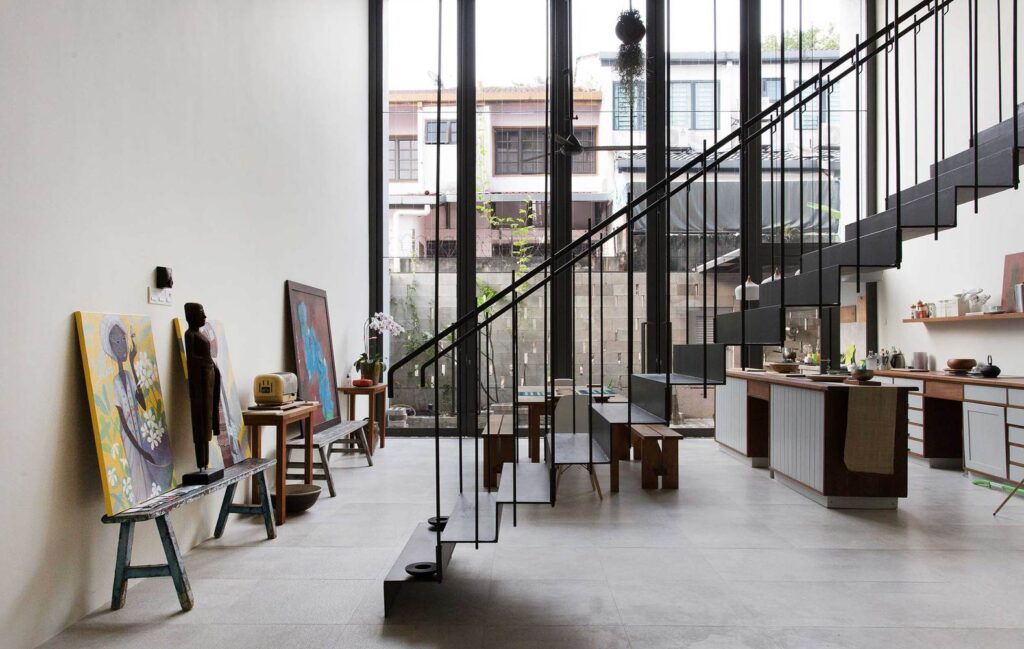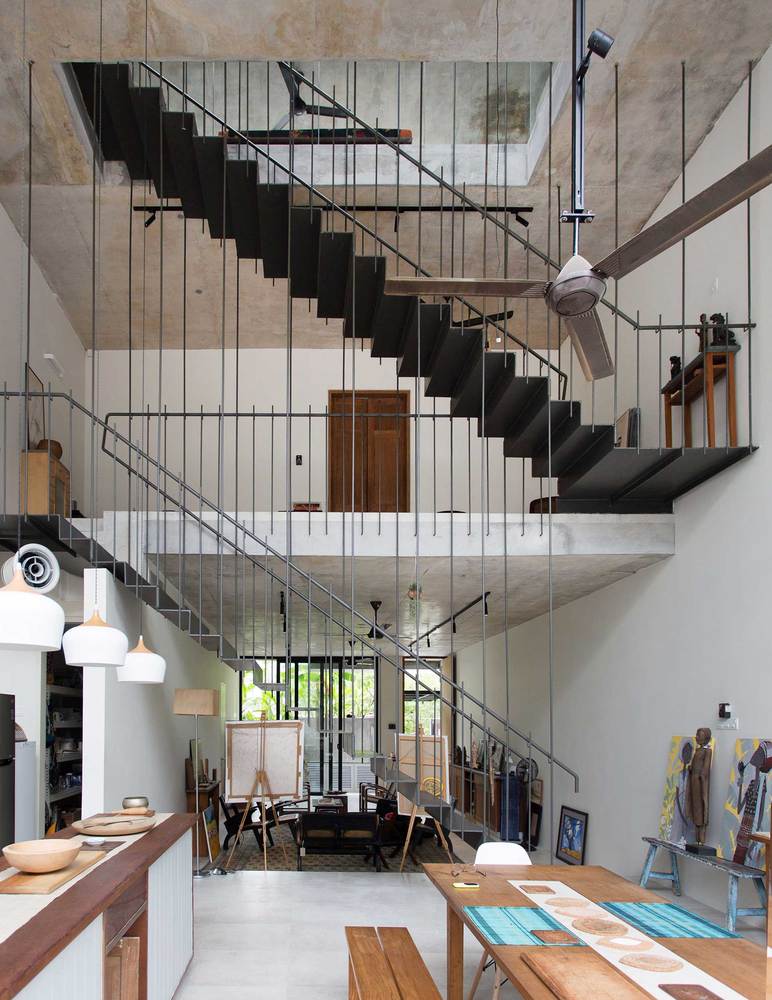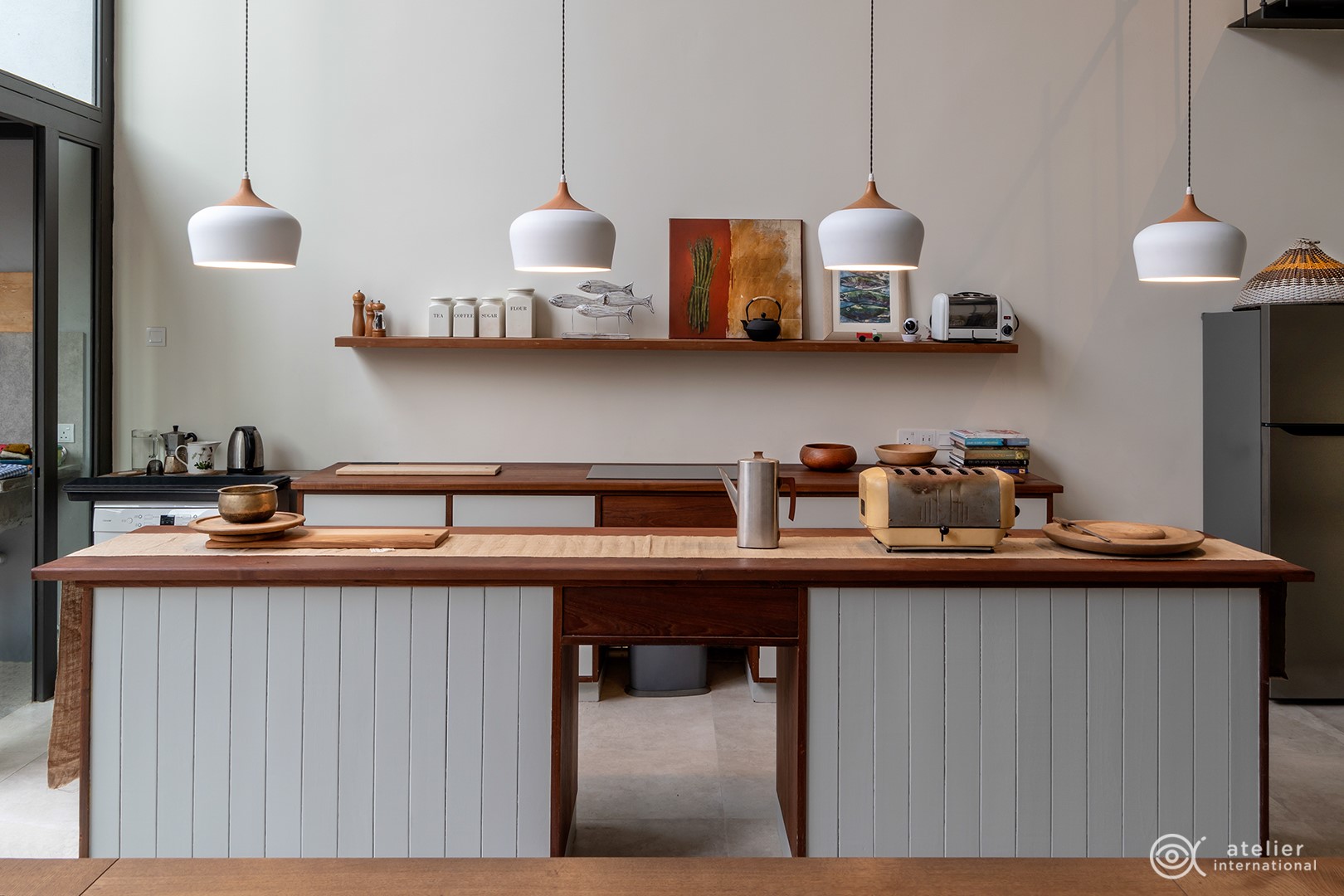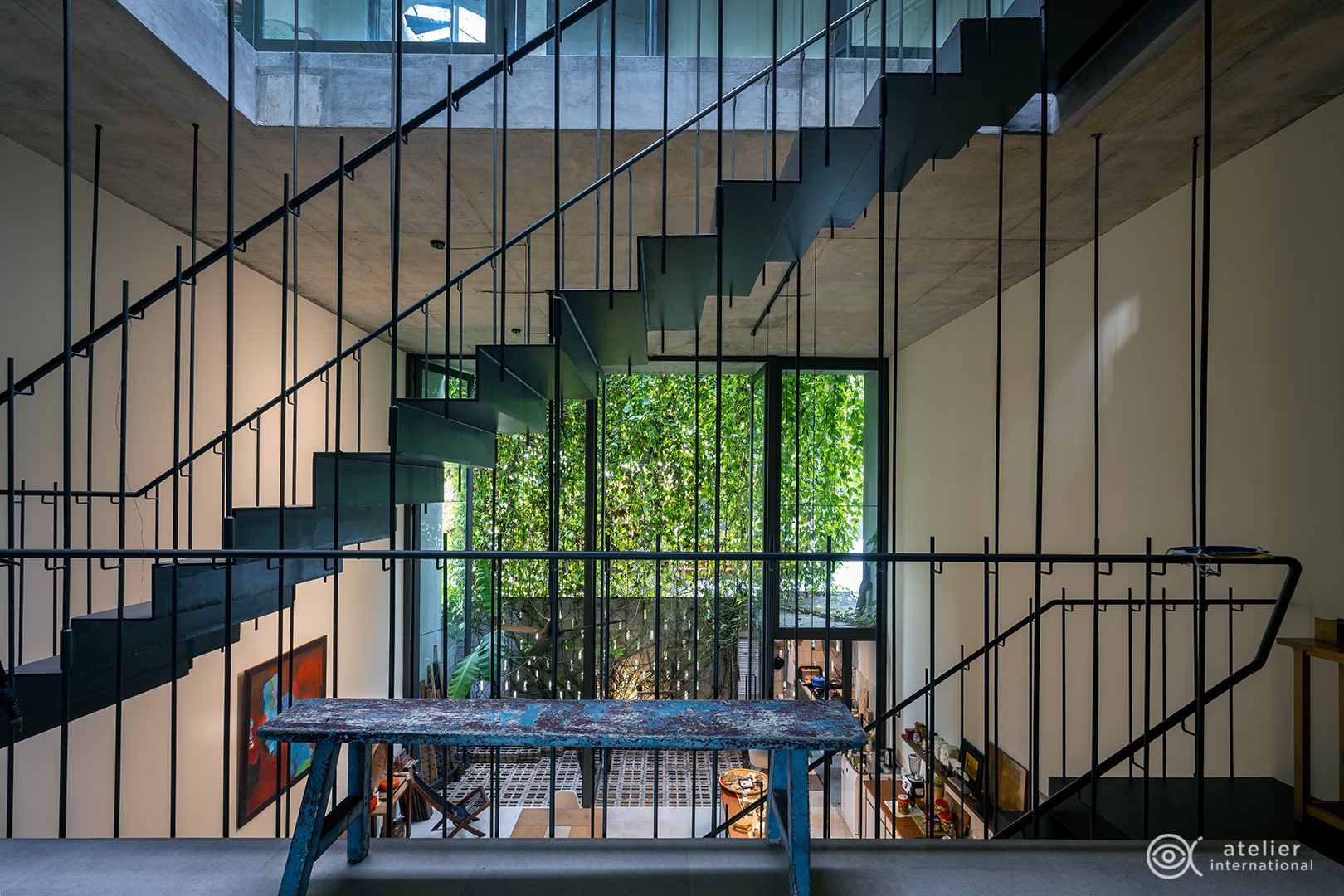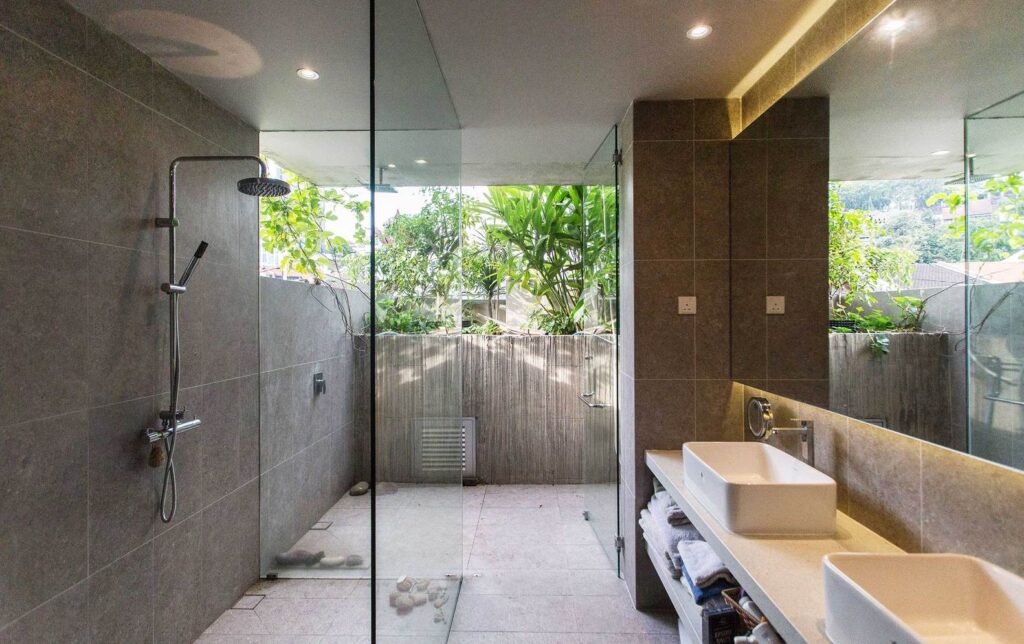 Inside the home, the designers focus on tropical sustainable urban community living and farming. Light and cross ventilation are very important in the home. On the ground floor, it is very open and airy. Glass walls and windows grace the front and back of the ground floor which is separated by the living room and central staircase. At the back, there is a double volume kitchen and dining area with a full-height glass window that opens up to the green wall.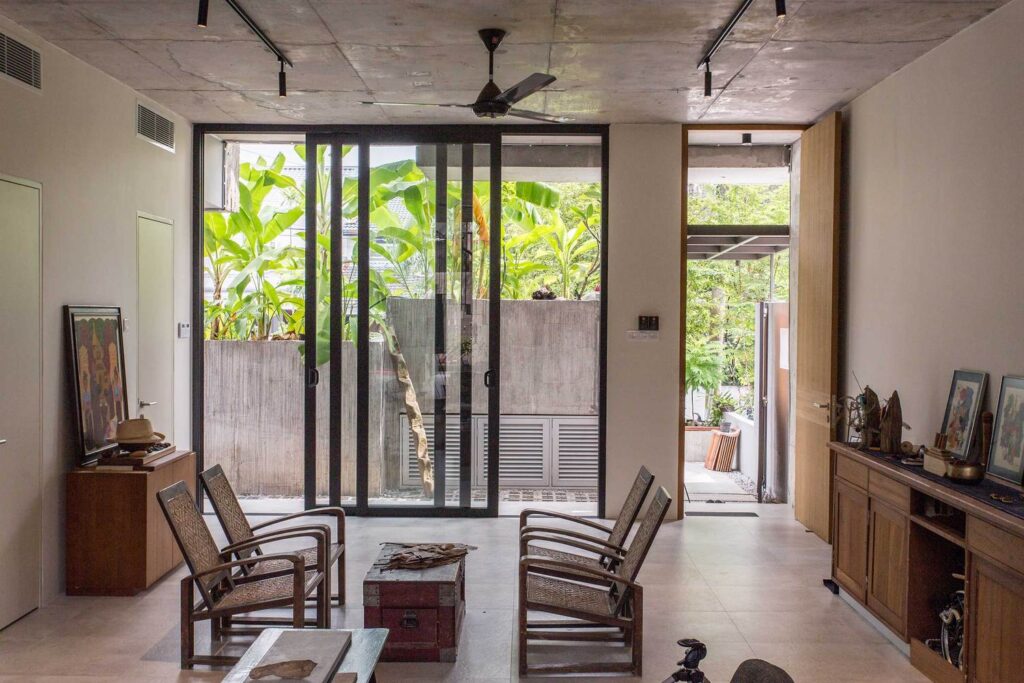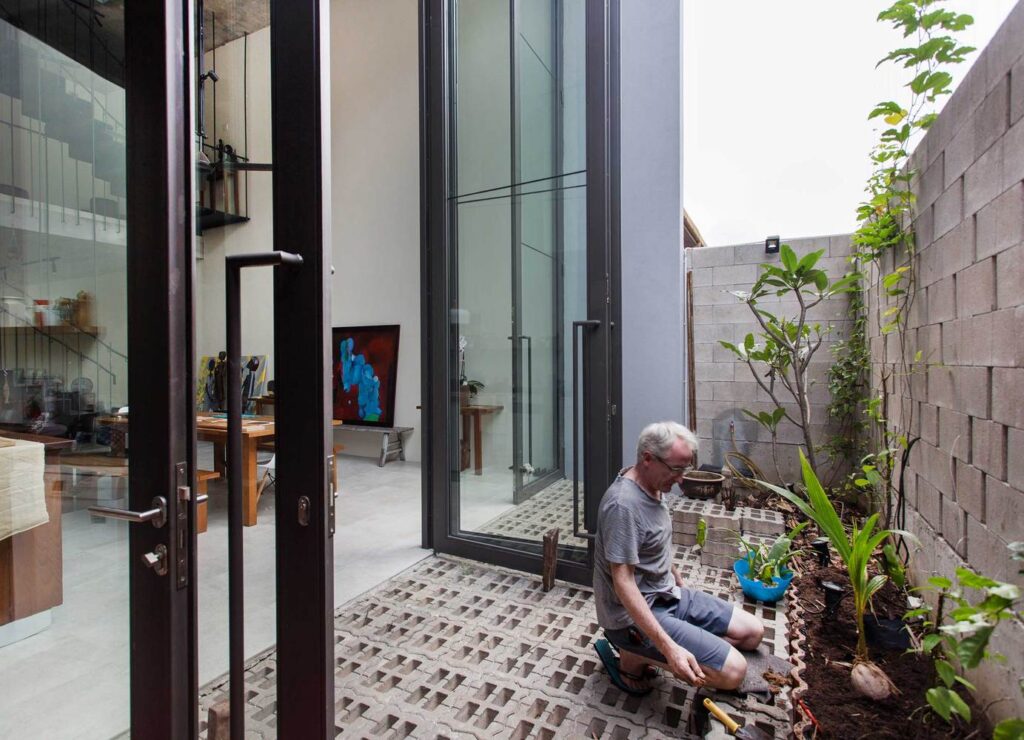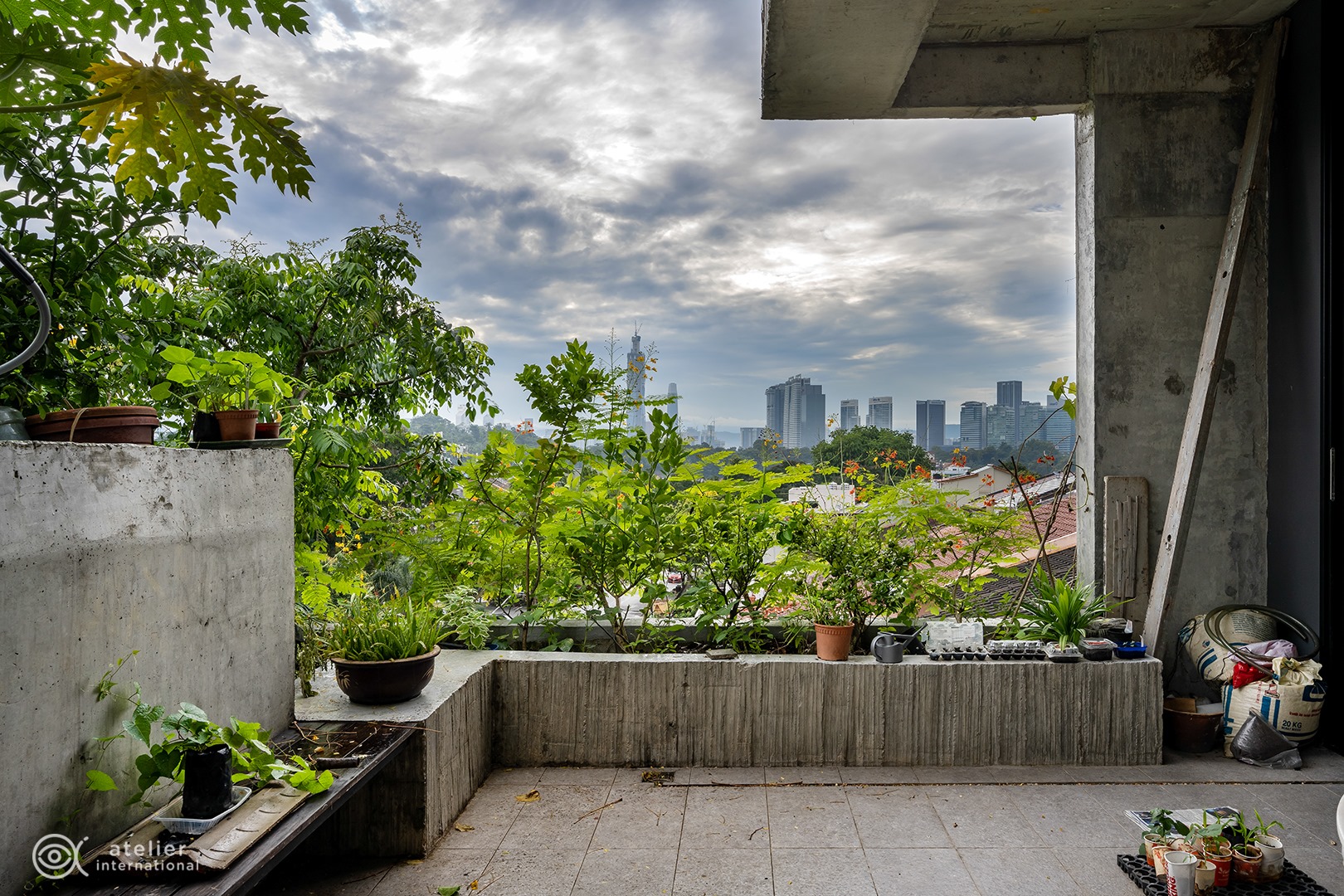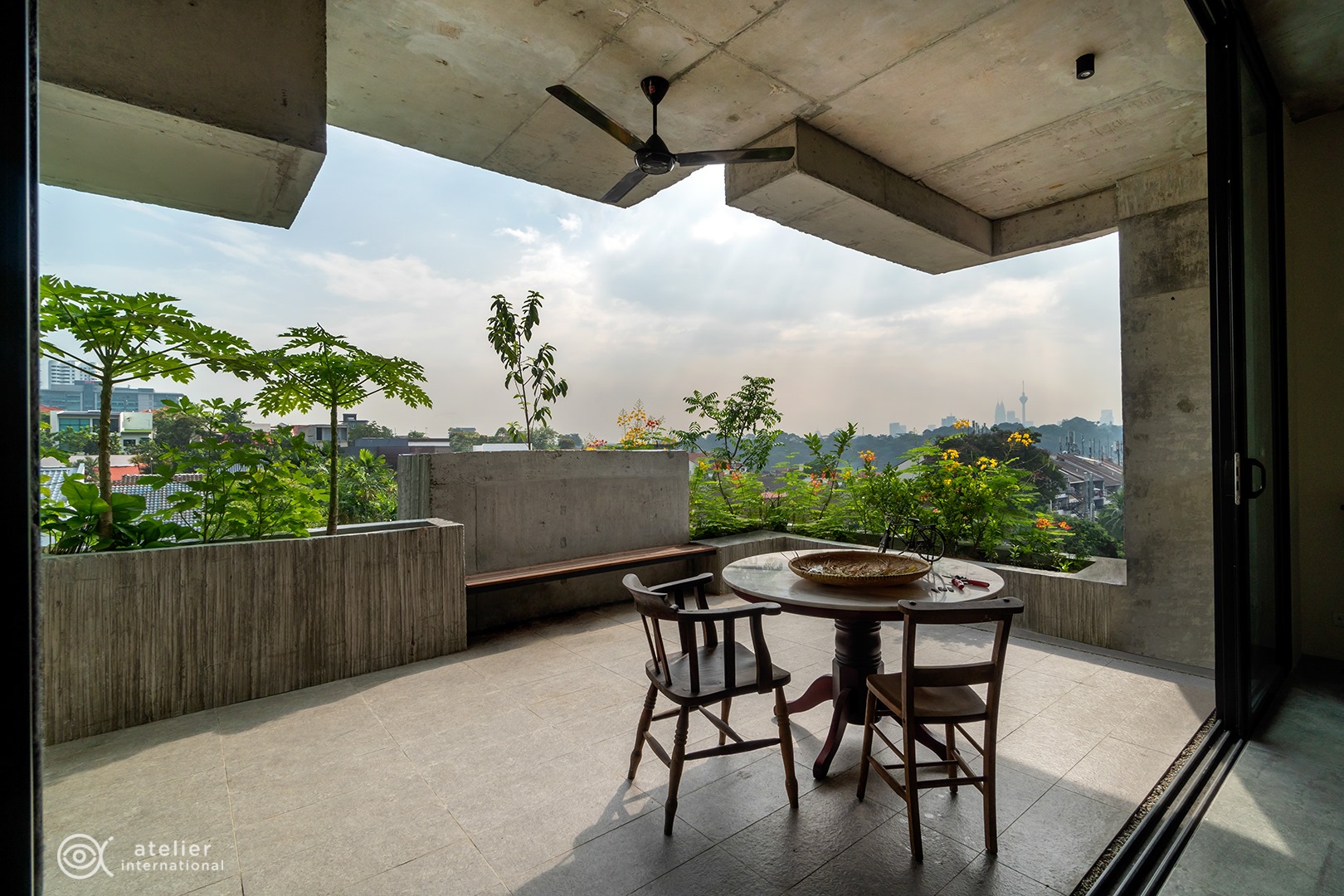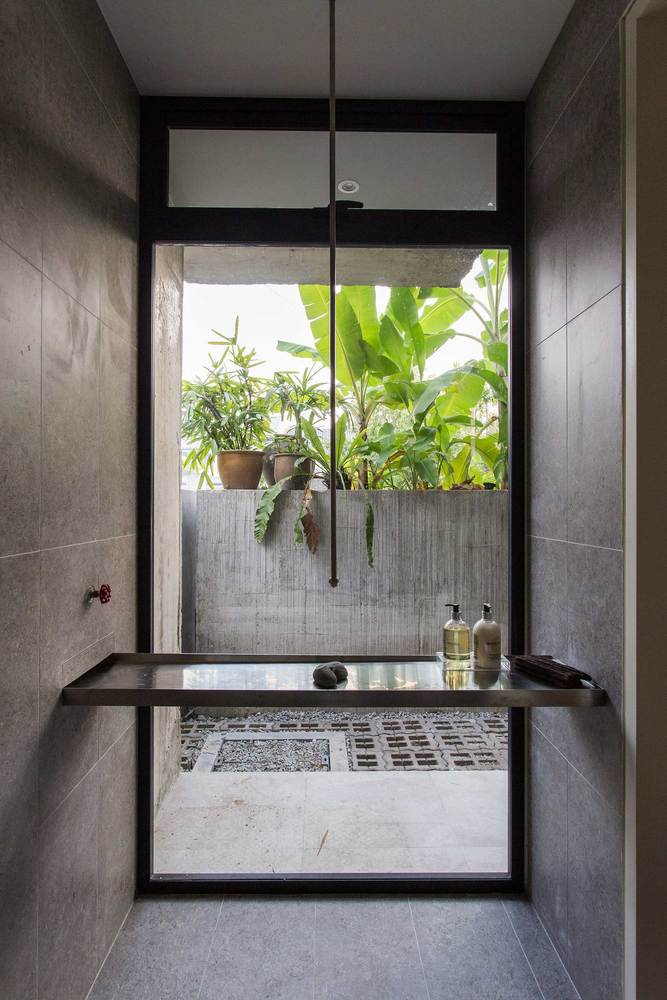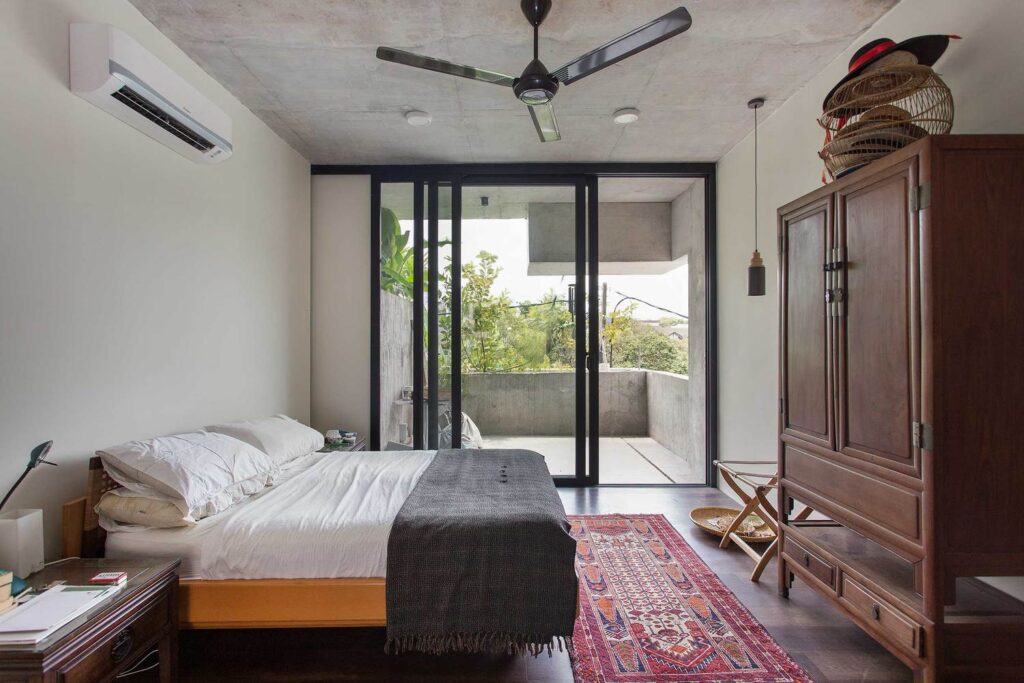 Following the concept of sustainable living, split bamboo is used as a framework for concrete work of the planter boxes. The bamboo is low maintenance and can withstand rain and pollution easily. The owners use these planter boxes well, as it is outfitted with its own custom-made irrigation and planting systems that stores and recycles nutritious resources and rainwater within the land. In keeping with the nature theme, the decor is minimal and uses mainly natural resources but it still looks comfy and stylish.
All images taken from Formzero's website and Atelier International unless otherwise stated.
Interested for more amazing house designs? Check out our collection of house design articles now.