Grey is a beautifully neutral colour that is a mix of black and white that can enliven any space with its versatility. It is gender neutral and can be used for any room in the house for a stylish and elegant home. Here are some examples to get you inspired for your next interior home makeover.
1. Lavish Bathroom
This chic bathroom uses several shades of grey to make it look more interesting and outstanding. The glittering tiles used are simply beautiful and the grey walls that have a slight purple tone keeps it from being monotonous.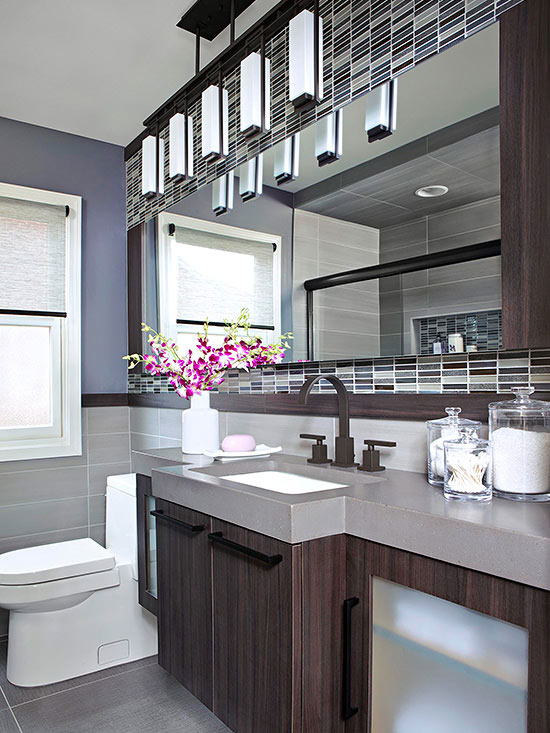 2. Cheerful Grey Bedroom
Inject some fun and joy into your bedroom with a grey bedroom that is accented with some vivid yellow colour. It makes the room look more laidback and cosy, especially when the walls are a dark charcoal grey.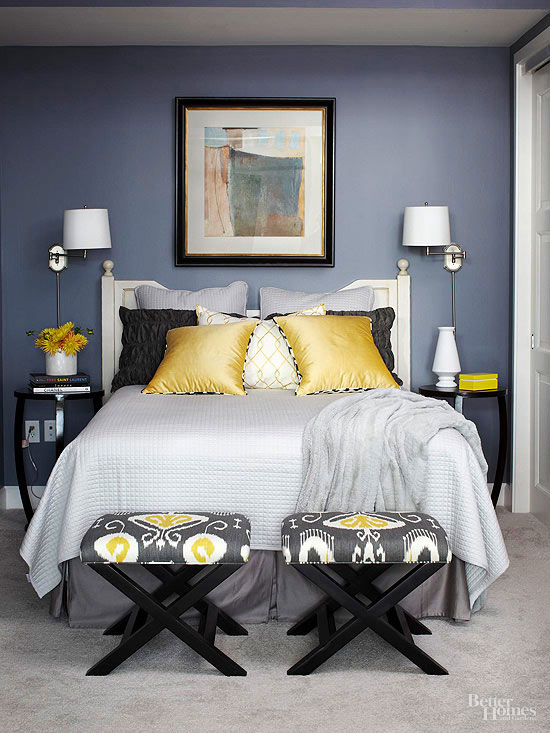 3. Sophisticated Kitchen
In this classy and stylish kitchen, the floor-to-ceiling cabinets are done in a grey tone with blueish undertones. The rest of the kitchen is decked out in warm wood tones to make it more warm and inviting.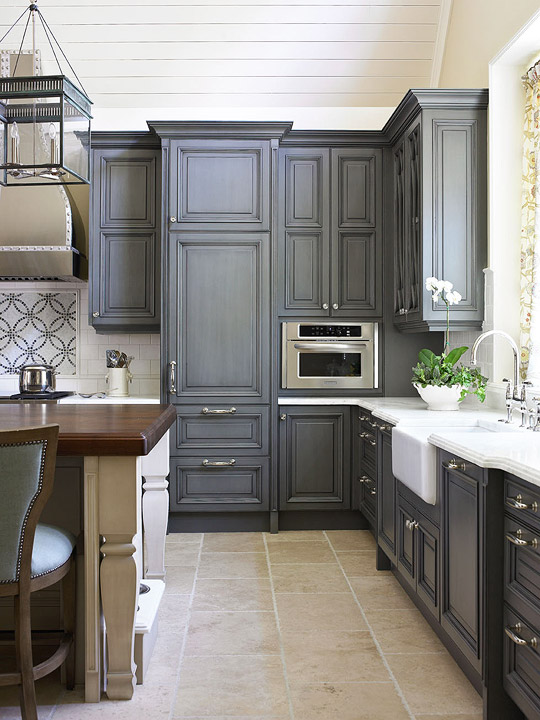 4. Comfortable Grey Living Room
A classy and comfy living room is created with some dark charcoal walls hung with wall art with silver frames and a few other matching accessories. Some contrast is provided with the off white armchair and warm oak table.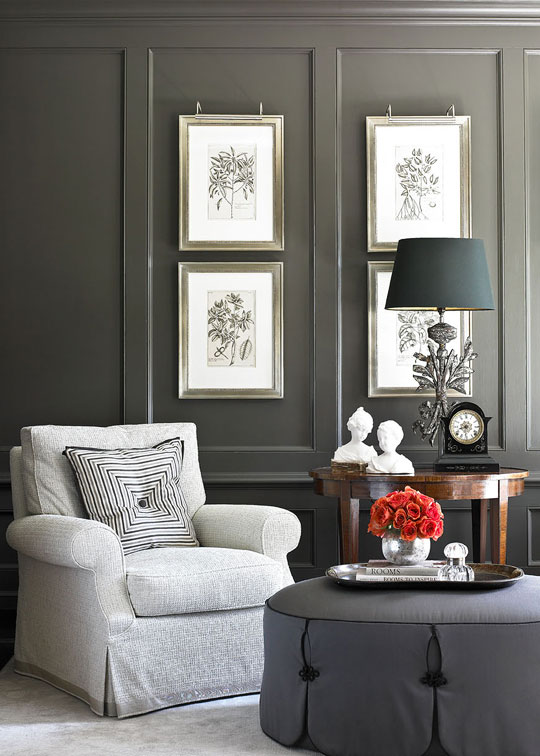 5. Chic Living Room
Create a great space for your guests to lounge around with this living room decked out in a perfect marriage of antique and modern furniture for a stylish space. A few white pieces and eye catching patterns makes it look more outstanding.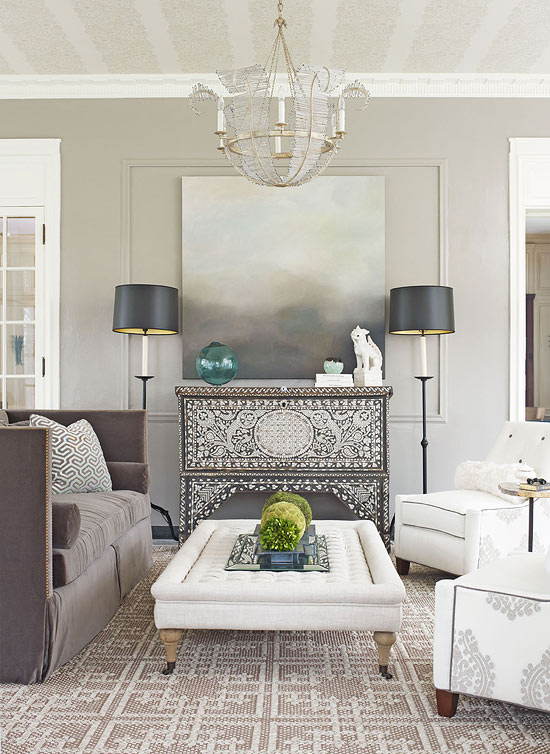 6. Subtly Dramatic Dining Room
Make your dining room look just like a showpiece with a few quirky and eclectic items that are toned down by the eggshell grey walls. The cool rustic table and unique chandelier goes a long way to add character to the room.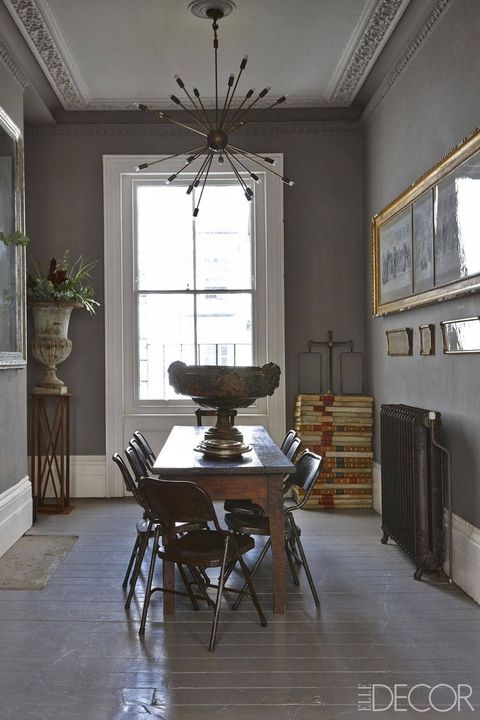 7. Modern Grey Bathroom
This gorgeous bathroom uses sleek, clean lines that is kept from being too boring with the use of a silver table and an exquisite bathtub. The walls are painted a shining sterling grey while the floor uses a splendid pebbled pattern.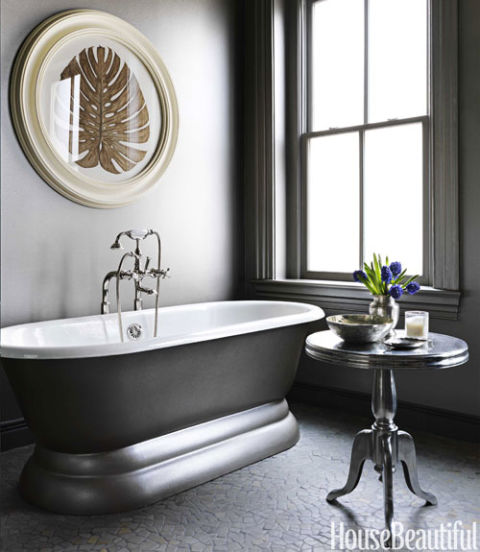 8. Swanky and Polished Bedroom
Grey comes in many different shades and this room uses shades from different ends of the spectrum as the floor is covered in a deep charcoal grey while the cream bed provides contrast. The walls are painted with a shimmering pearl grey to make the room bright and airy.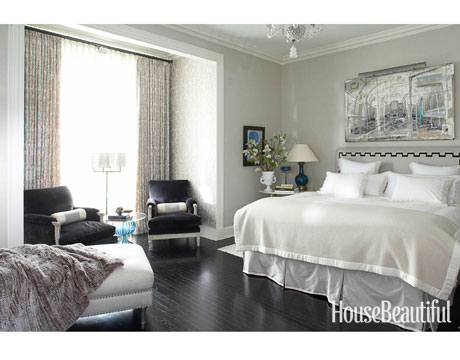 9. Mysterious Grey Kitchen
This kitchen is decked out in a matte grey colour that looks both mysterious and inviting at once. The kitchen island pairs perfectly with the accent wall and the large rug laid on the floor. The light wooden beams and white marble floor brightens up the space.