One of the worst things that can happen to a house is a devastating fire that can raze someone's home in an instant but in the right hands, it can also be brought back to its former glory. This double-storey bungalow in Singapore known as A Black and White Classic is a prime example of this as it was originally a conservation house that has been restored lovingly by Hyla Architects after a blaze that destroyed the building.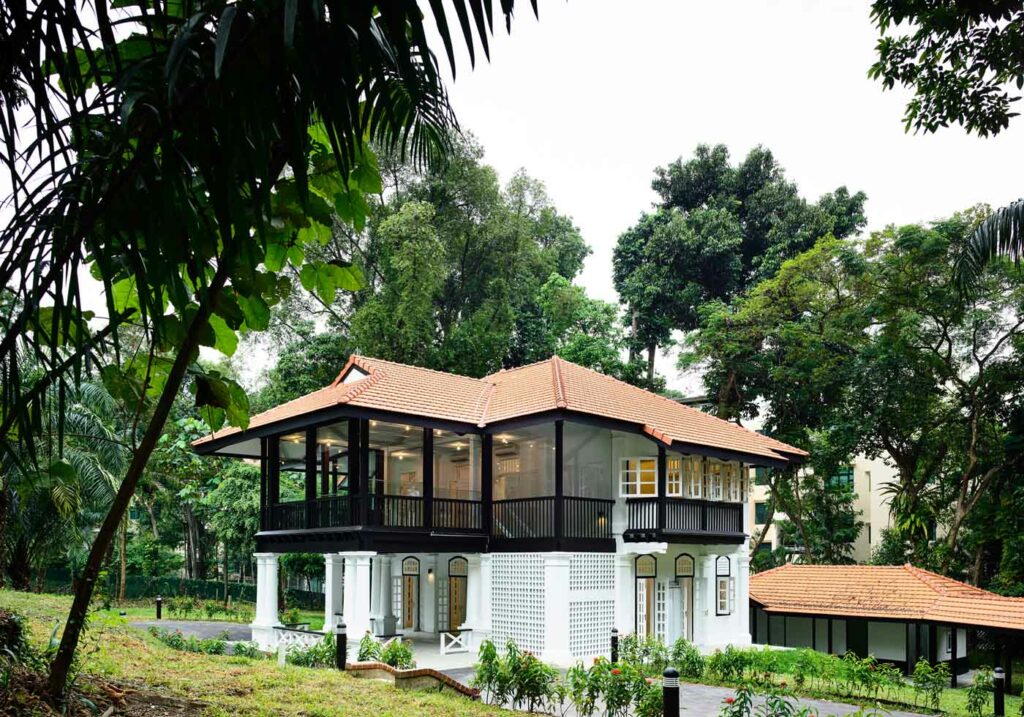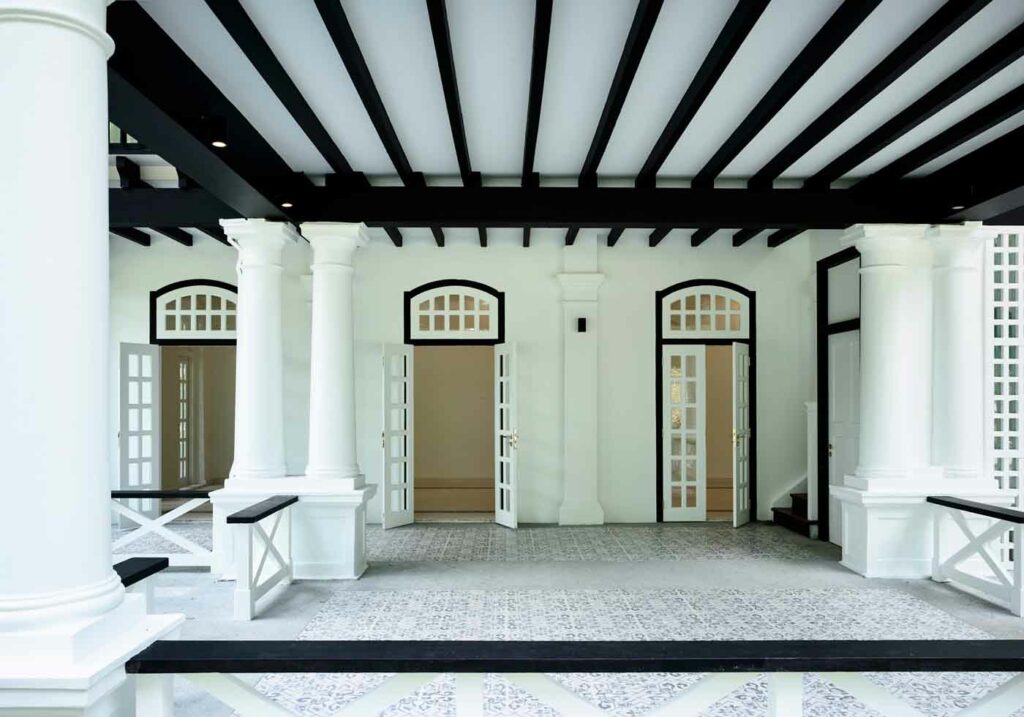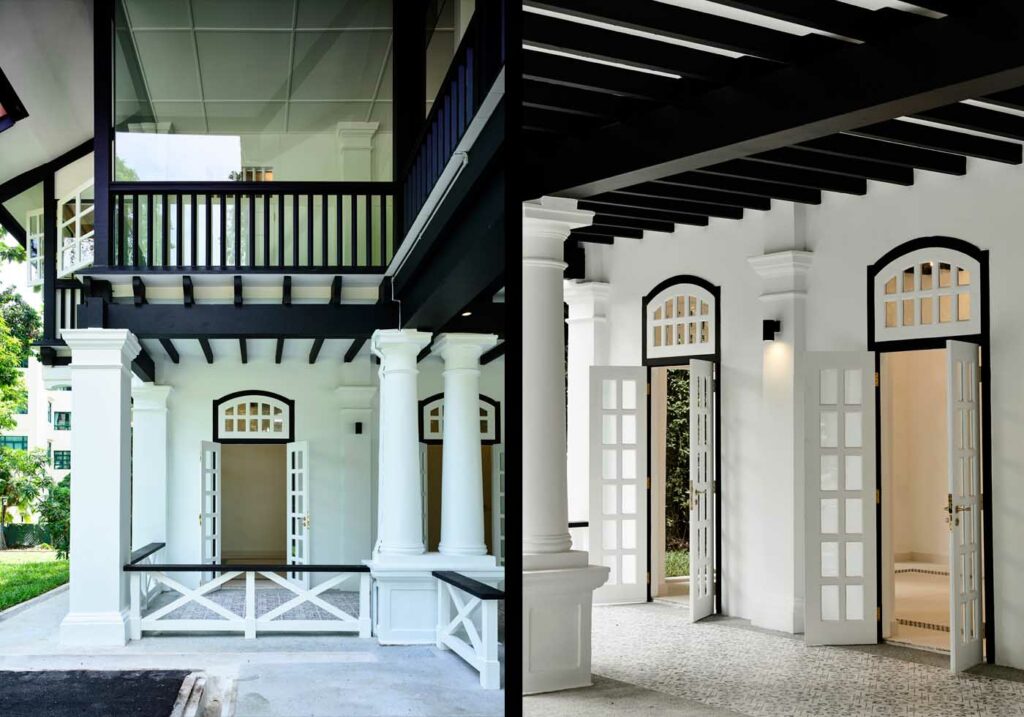 It is a classic black and white colonial building that looks so glamorous and timeless it feels like you have been transported to another era. This cool house is situated in a prime residential and shopping area of Singapore in a large piece of land that is surrounded by lots of trees and plants, providing a very serene and peaceful atmosphere.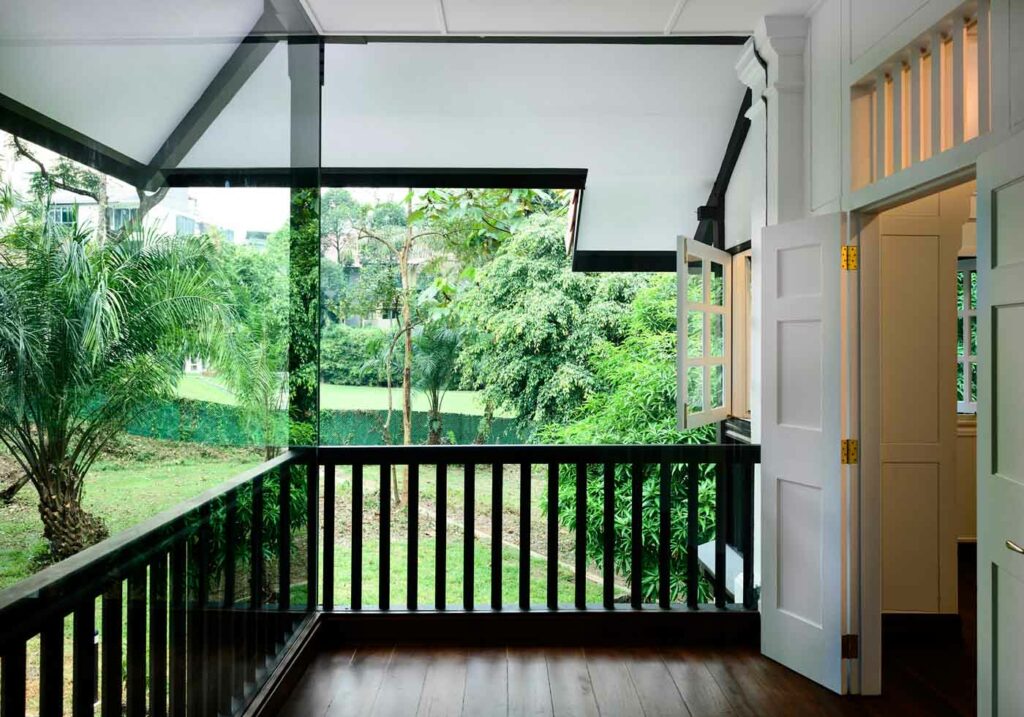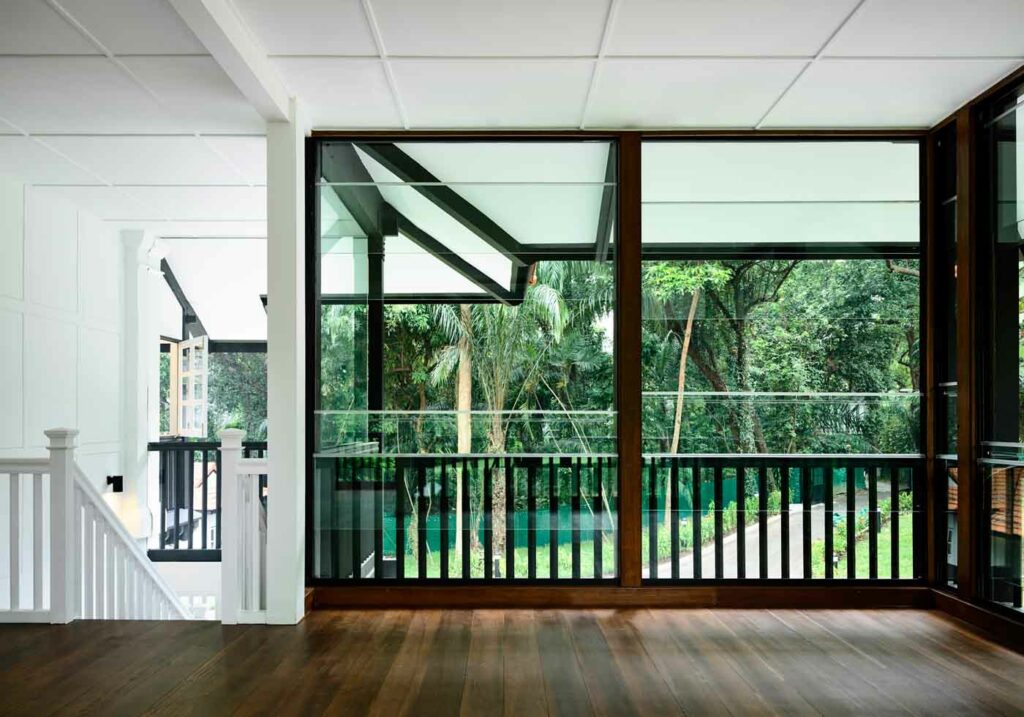 The main building is the two-storey house which includes the two large bedrooms, living and dining area and a dry kitchen. There is also the verandah on the second floor with special attention paid on the details here. This space is enclosed by frameless vertical windows that allow a gorgeous, unobstructed view of the outside grounds. These windows can also be closed to provide protection against the elements and ensures that when the weather is hot, air-conditioning can be used as well.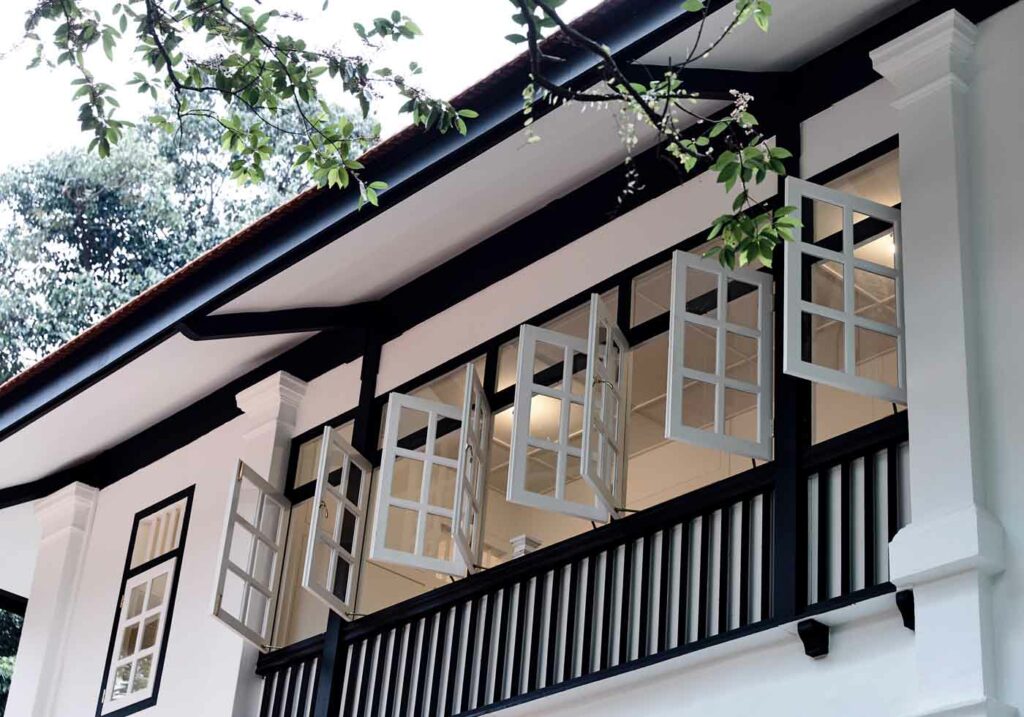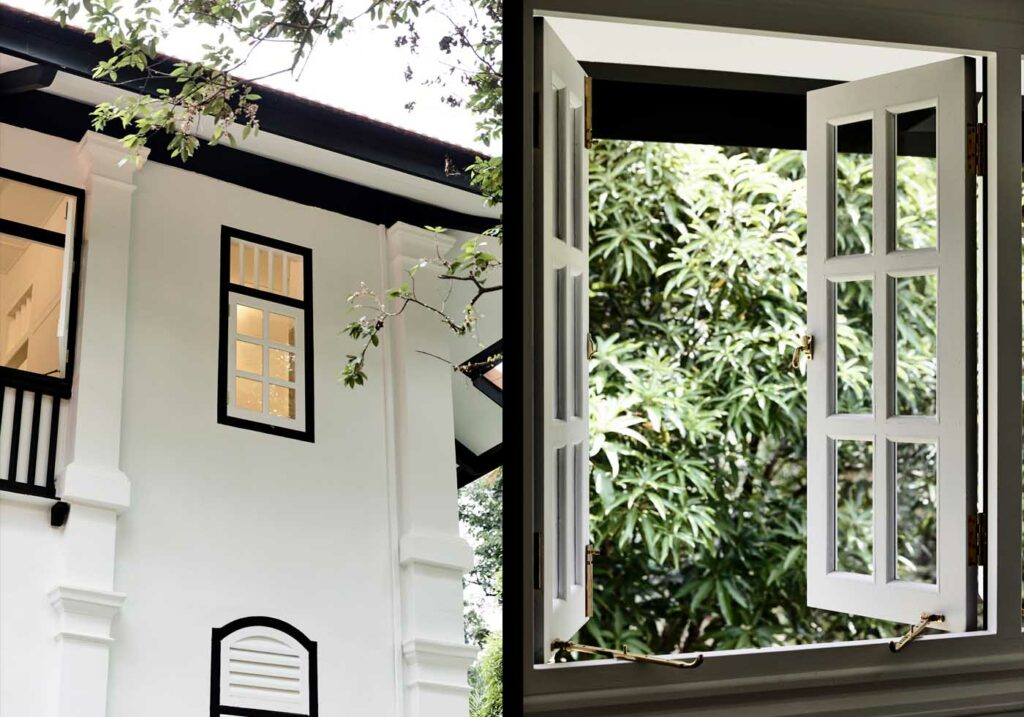 Upstairs, they use classic, old-school windows with white frames that open externally for a traditional feel that complements the rest of the house perfectly. One of the most eye-catching things about the house is in the details and the finishes, especially the floors. Some parts of the house use old-fashioned wood flooring while for other parts, whimsical patterned tiles are used for a quirky effect.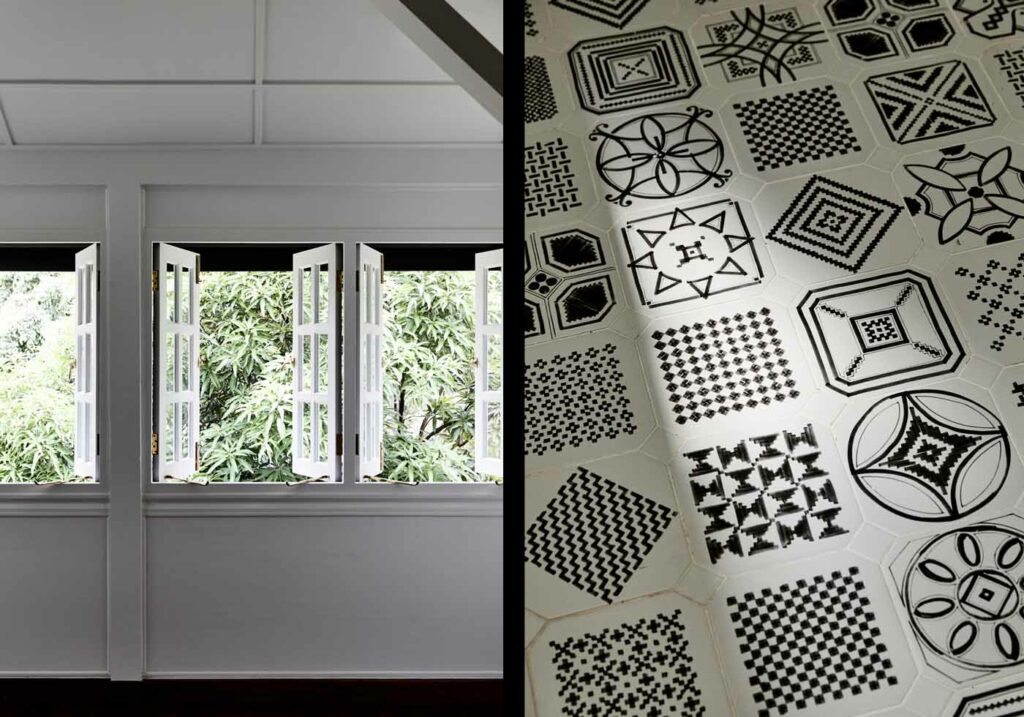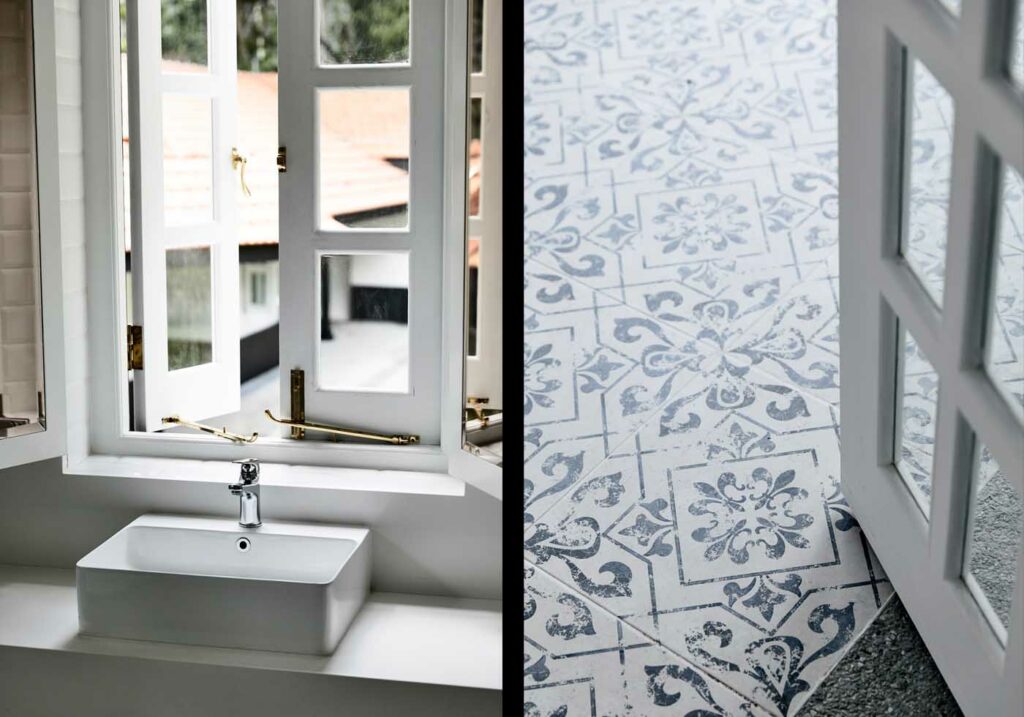 There are two outhouses that complement the main building and these hold the wet kitchen and other rooms, just like in the olden days. This ensures more privacy for those who want to hang out in the outhouses. The designers were careful to make sure that the fixtures and fittings have a modern yet classic feel.
All images are taken from Hyla Architects' website unless otherwise stated.