Japanese homes are well known for their minimalist, simple style house with the usage of neutral colour tone and wooden furnishings. This style which is also known as MUJI style is sought by many as their preferred design style for their house.
In this article, we will showcase how this Japanese house embraces MUJI style while creating a cosy and warm atmosphere for the family members.
Exterior Area: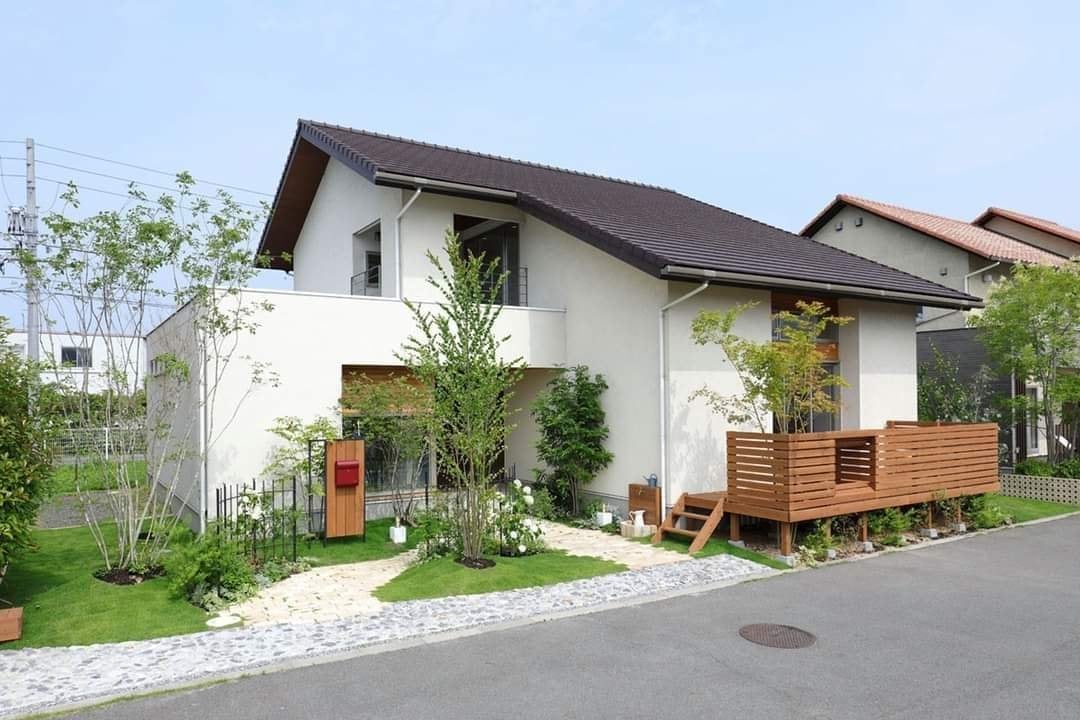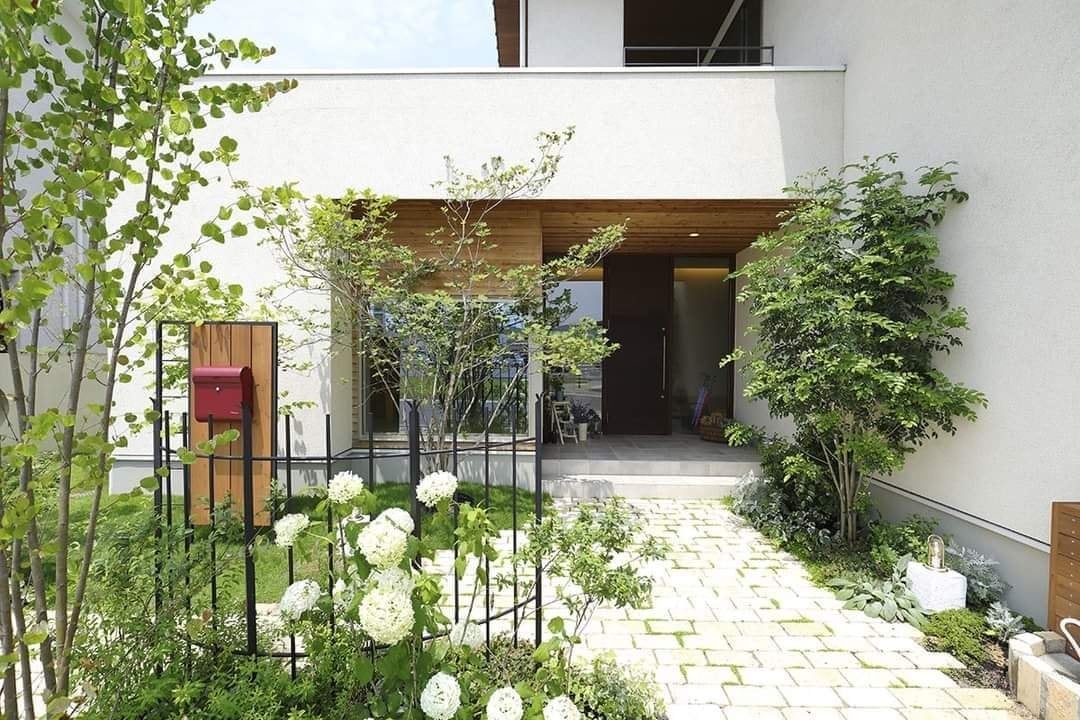 At first glance, the house is painted in white with prominent inclined roof. The idea behind the inclined roof is to ensure heavy rain and snow doesn't accumulate on the roof, and is redirect towards the earth.
Furthermore, the small front yard is planted with plants, flowers and greeneries to create a warming space, before entering the house at the main entrance.
Interior Area: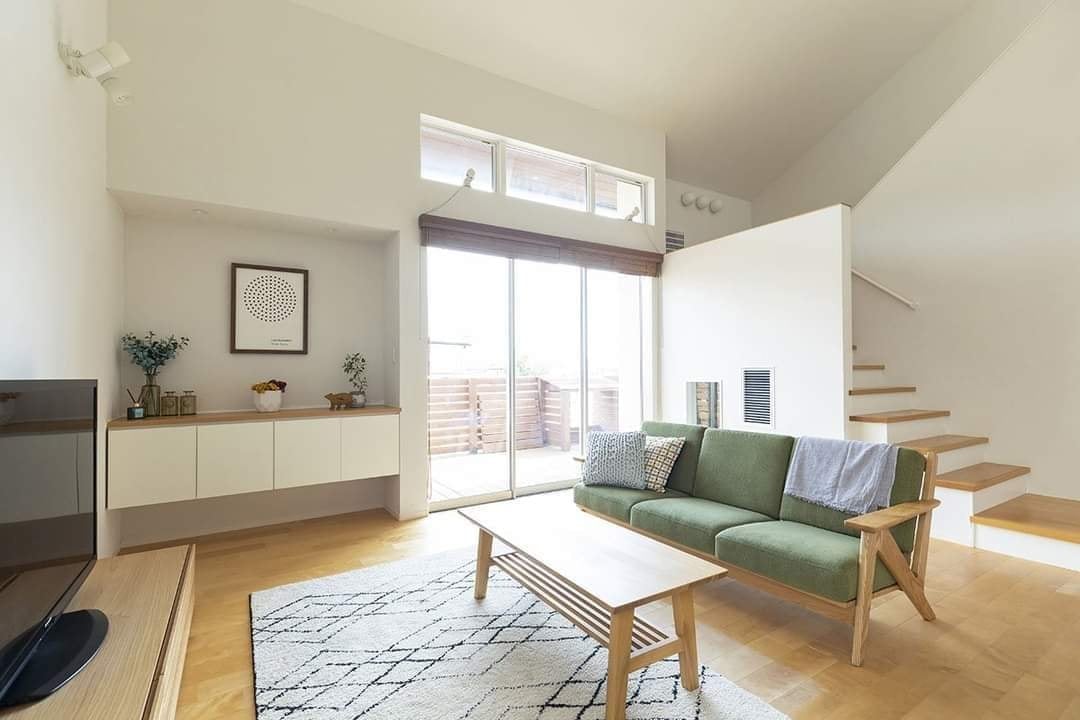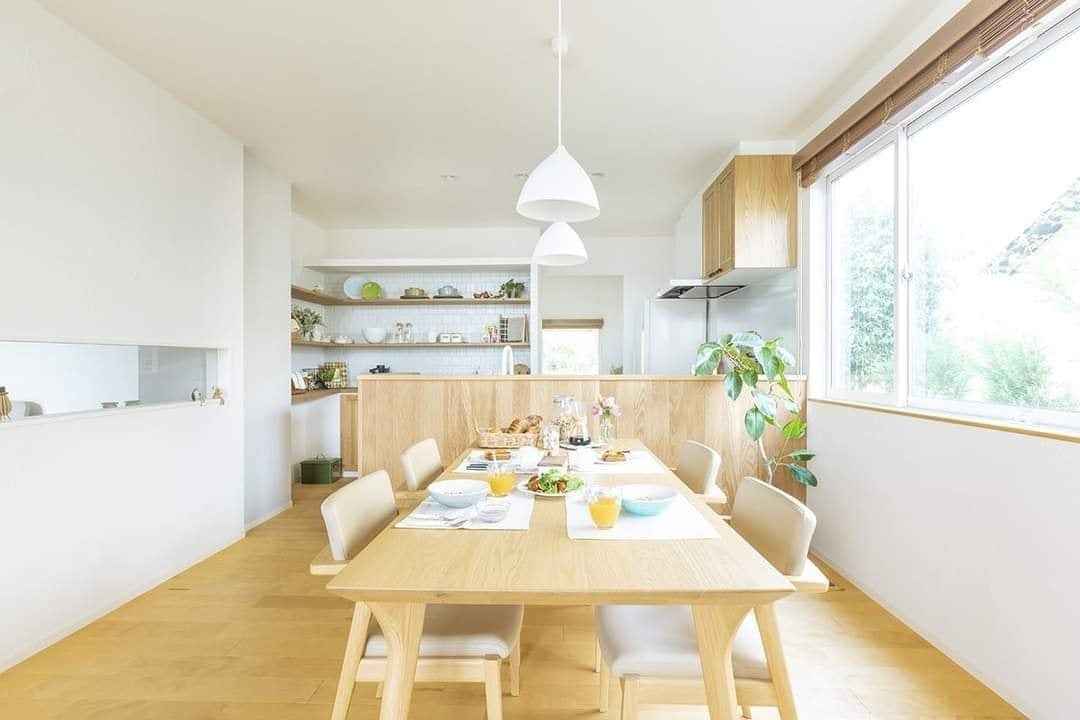 As mentioned,  MUJI style is heavily emphasised on woodworks and white colour palette. This is why the house is given an all-white paint which projects clean and minimalist style. After that, the woodworks are added into the design, to provide a soft contrast towards the overall design.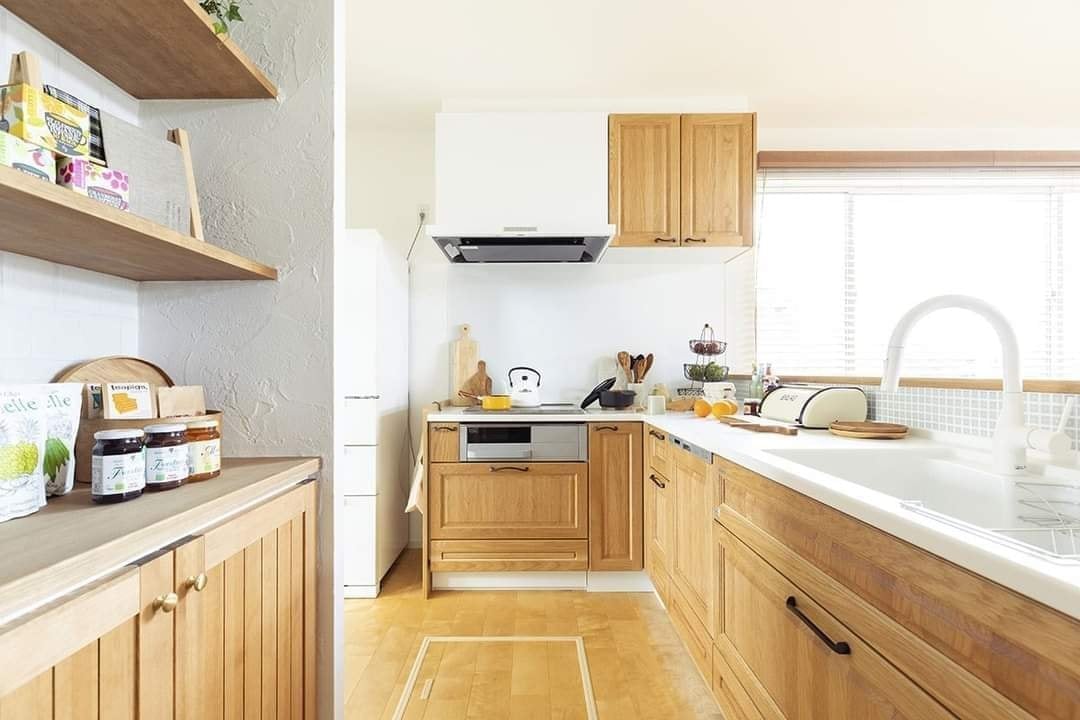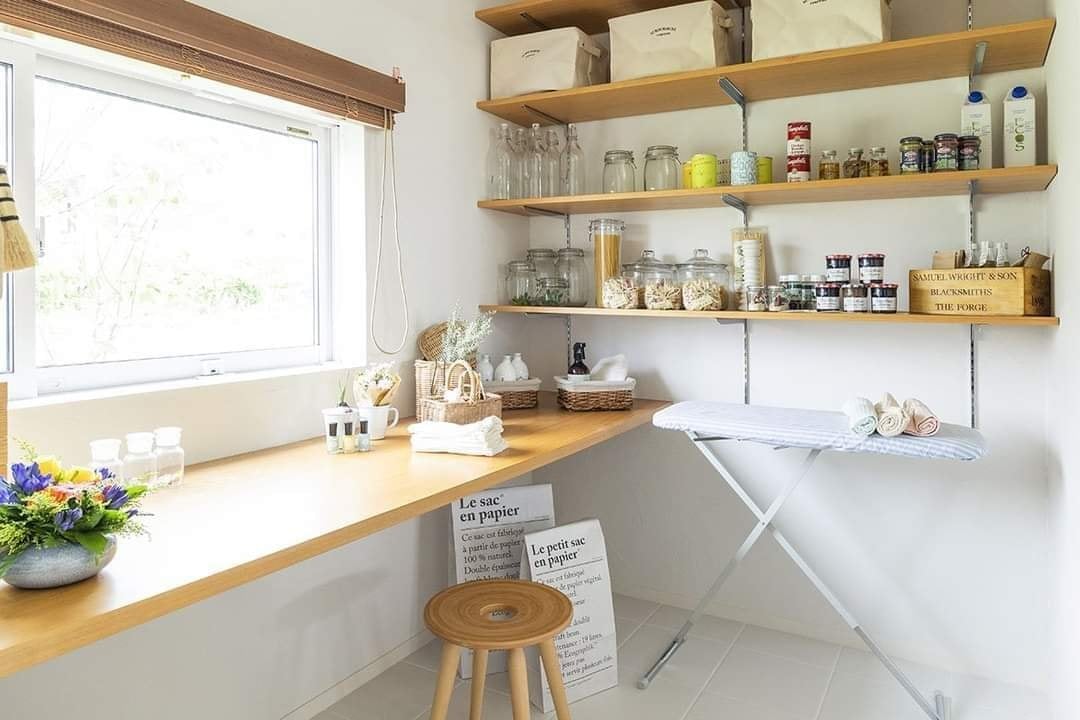 From there, the kitchen is decorated with white countertop with wooden cabinets. There is also matching white faucet and home appliances which complements the kitchen design.
In addition, open shelves are installed to store kitchen items and food stuff with ease.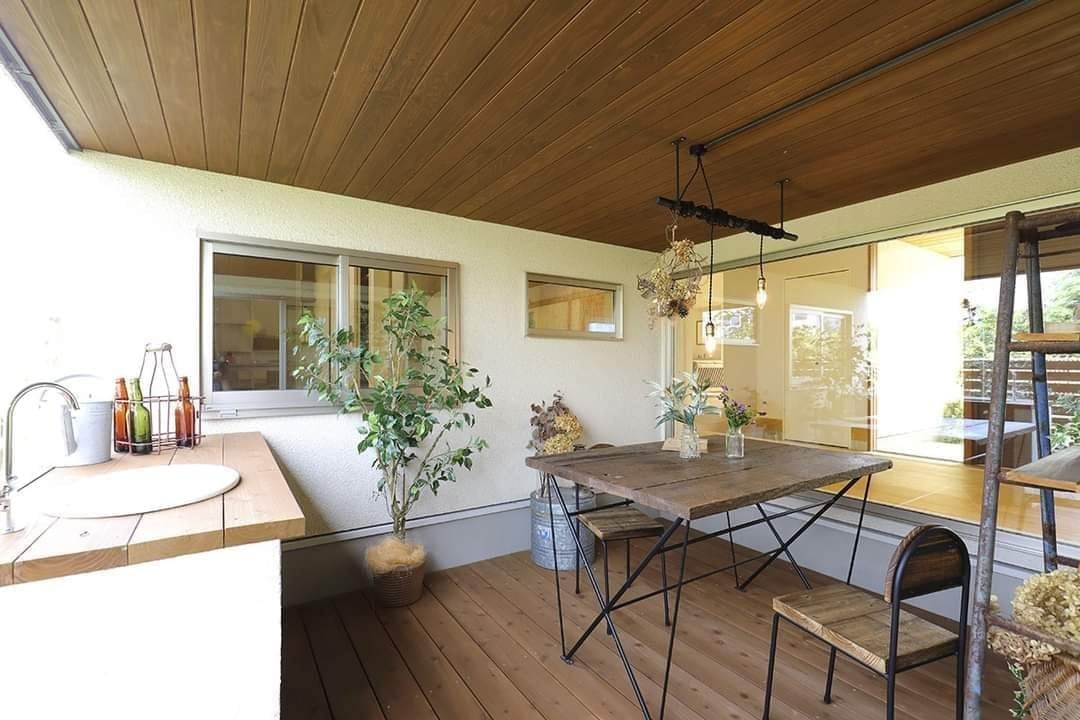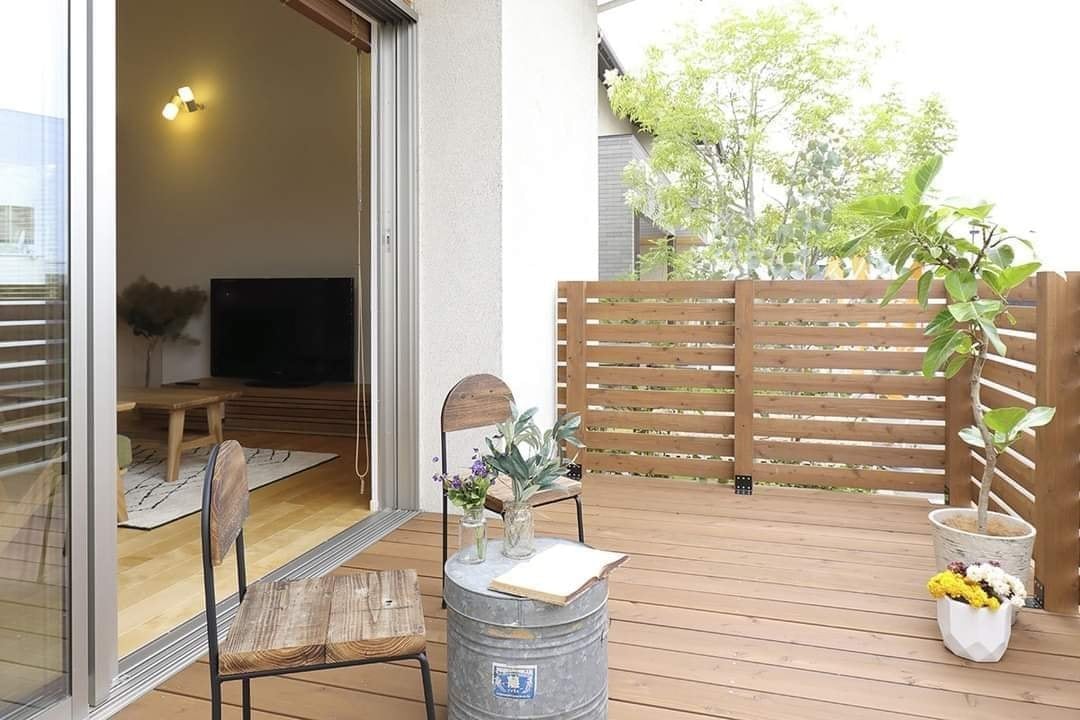 Moreover, there are several chill out spots where you can sit and enjoy the scenery. The backyard is furnished with an outdoor deck with louvre roof where you can enjoy your meal outdoor with style.
Besides, the front yard is opened up to a wooden deck where you can read a book and enjoy the beautiful weather.
Overall the house design is meant to be simple and minimalist where the quality of life is enhanced through the detailing and beautiful styling which MUJI style brings.
All images are taken from Soken Home unless otherwise stated.
Interested for more amazing house designs? Check out our collection of house design articles now.