As your family grows and your needs change, it's very normal for you to renovate your house so that it can accommodate these needs. This is the concept for the Serindang House by PARISAULI ARSITEK STUDIO, located in Jakarta, Indonesia. The house was first built in 2002 and was known as Half House back then, which consists of a single-storey structure measuring 100m². Since it was not big enough for the client's needs, they decided that they needed to expand the house on the limited plot of the land.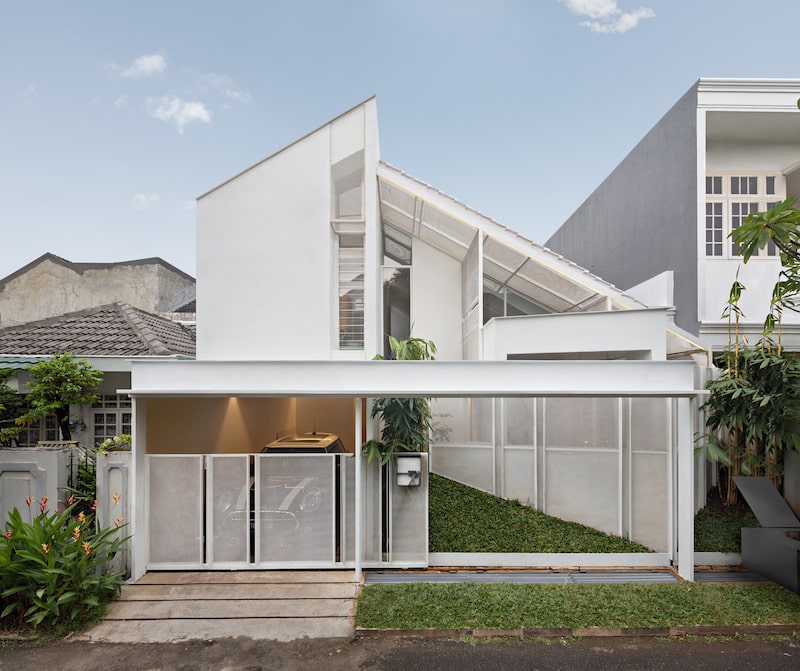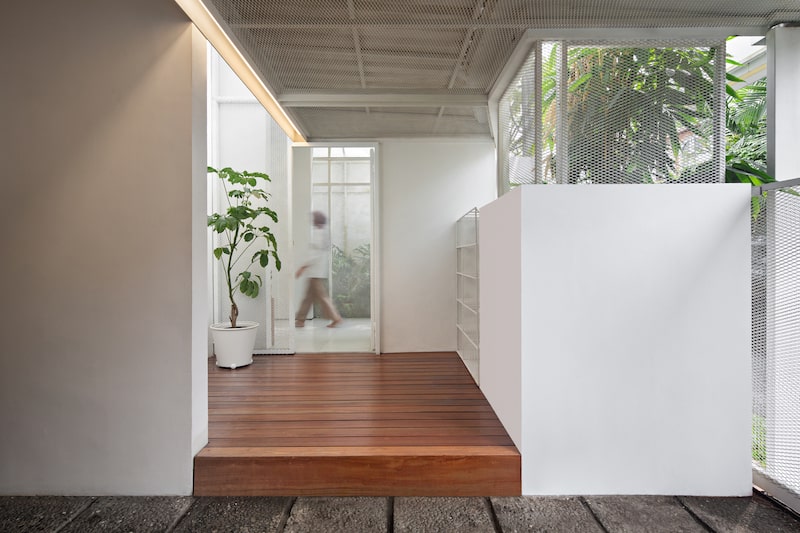 Concept: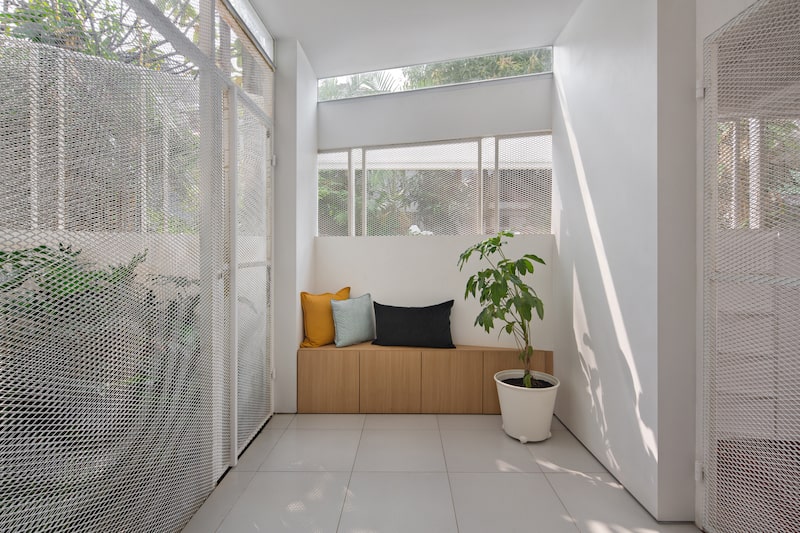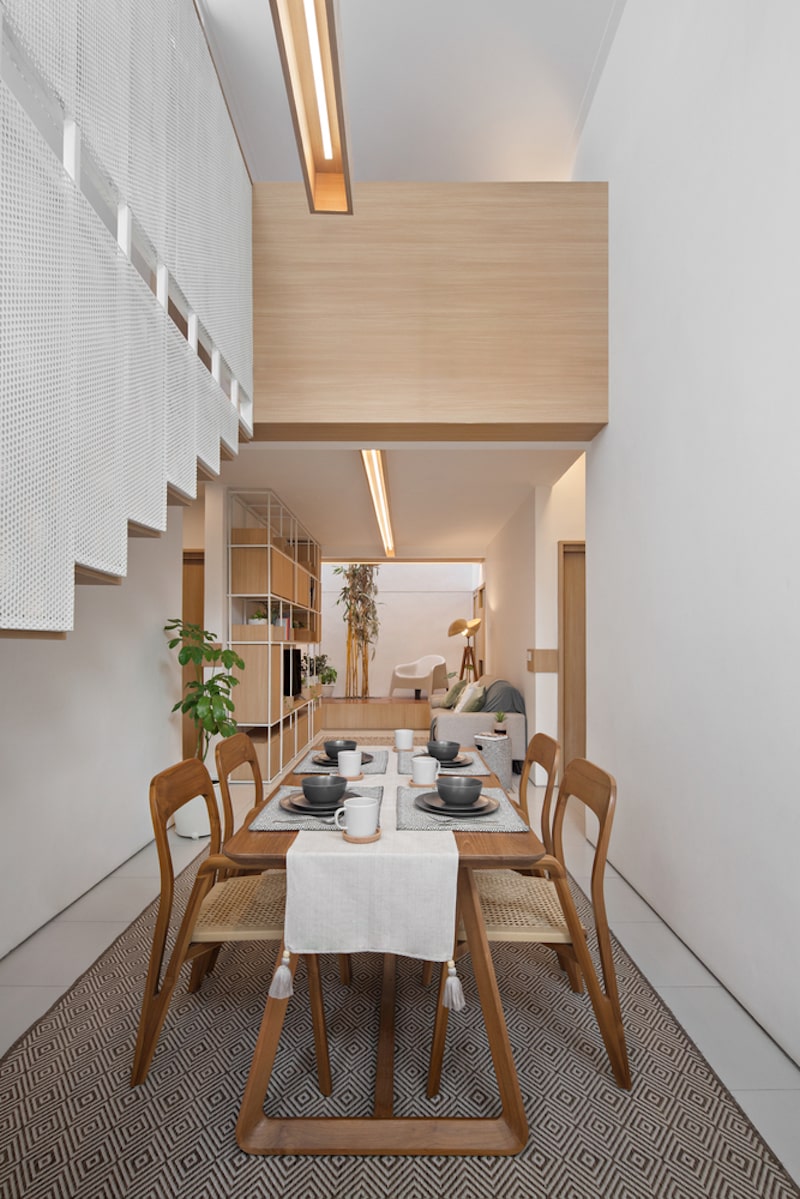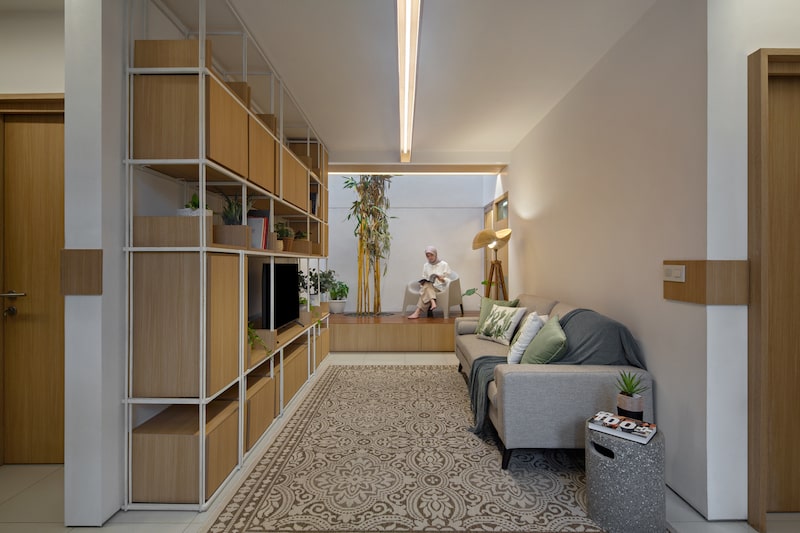 To fulfill the client's brief, the team needed to add another bedroom, a bathroom and a sitting room. Although the rooms are on the narrow side, the house has a high ceiling. This means that the team is able to utilise this to place additional rooms on the top floor to maximise the ceiling's height. In addition, the light and air circulation of the house must be taken into consideration. Large openings, skylights and the construction of a dry garden inside the house are able to transform it into a bright and airy home.
Layout: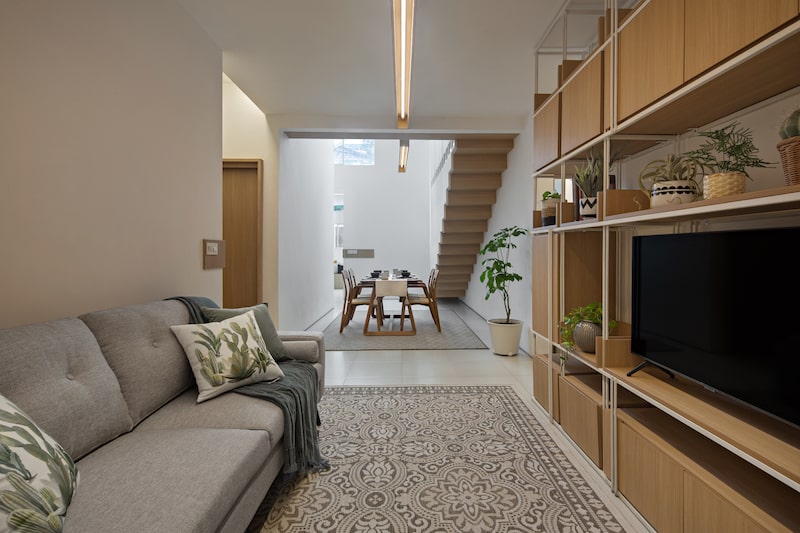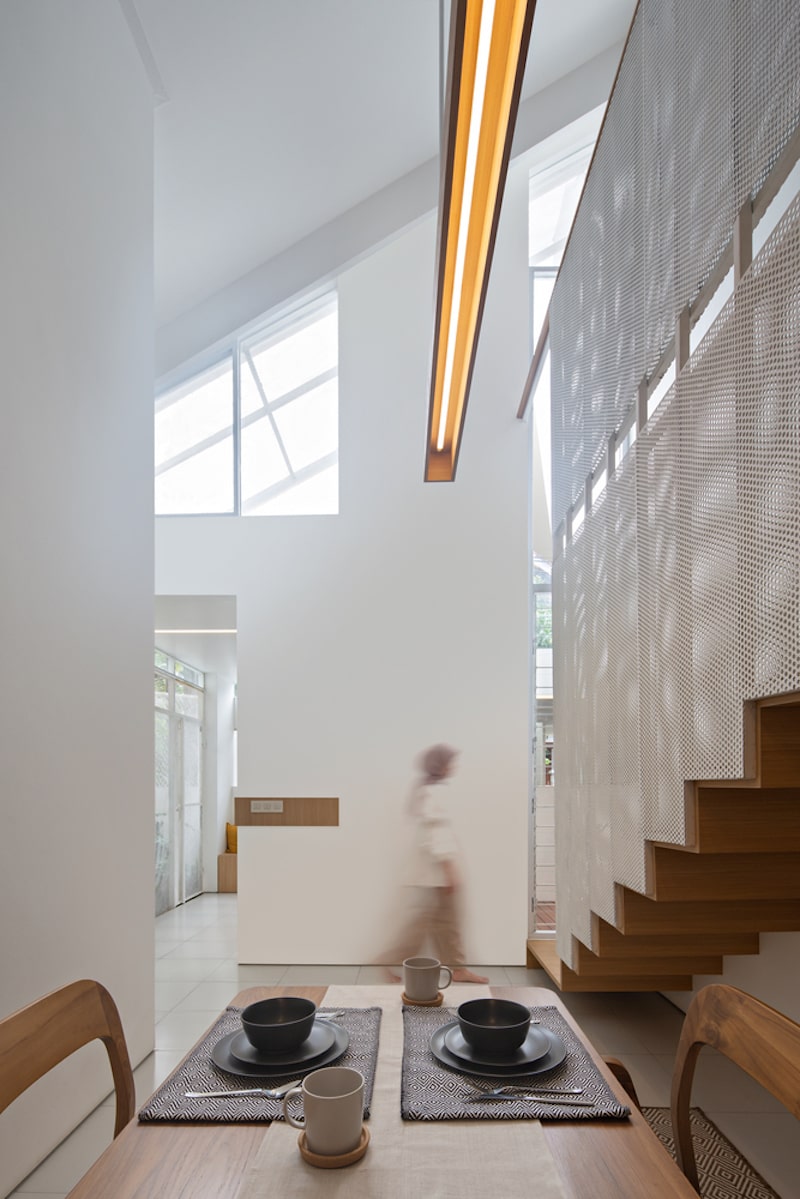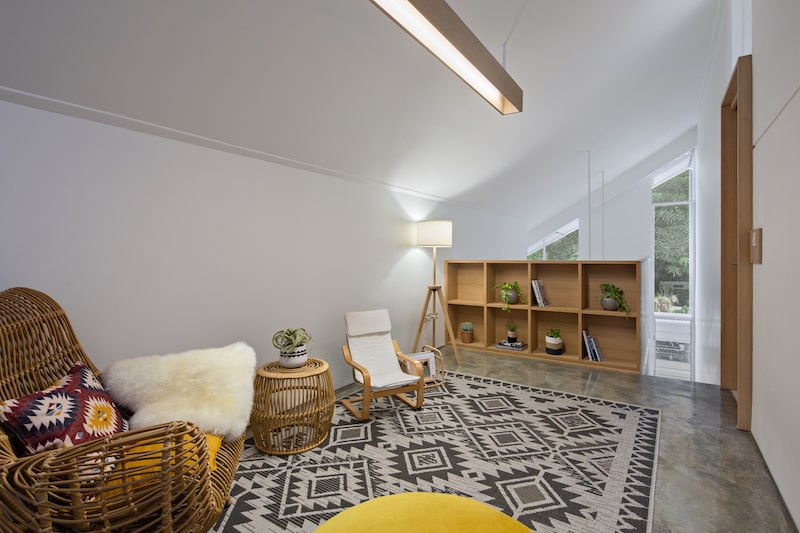 On the ground floor, from the entrance to the backyard, there are no partitions as well to ensure the house flows well. Initially, the house has a sloping roof but with the addition of the new bedroom on the second floor, one side of the roof is taller, causing the house's facade to have an asymmetrical look.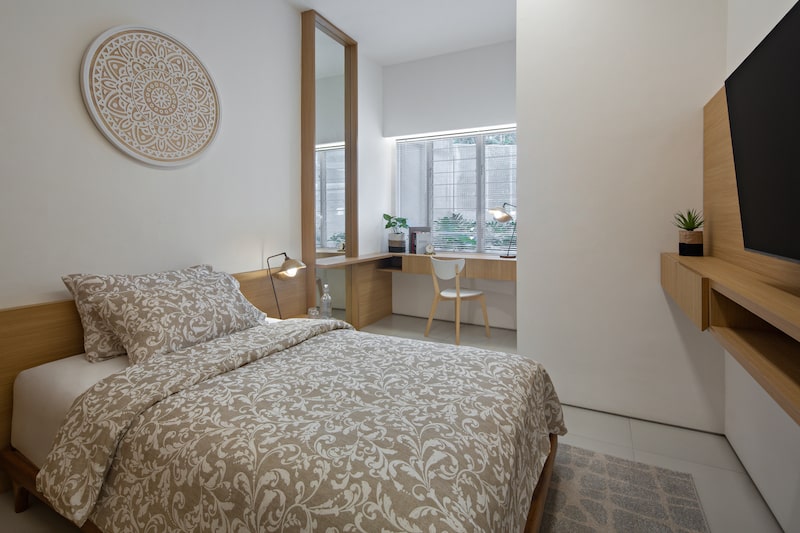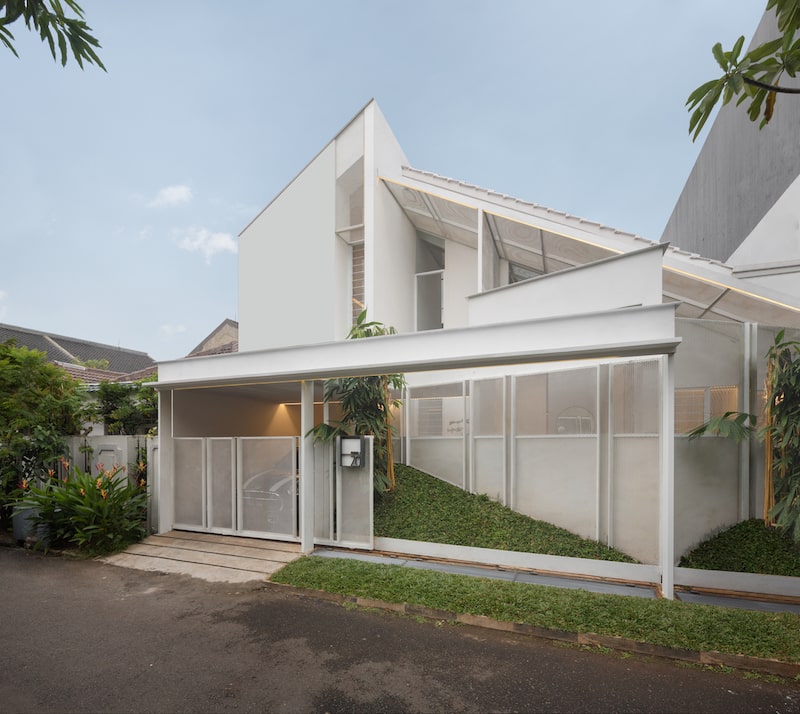 The house uses a white colour palette for its interior and exterior decor, with light wooden furniture inside the home that looks modern and stylish. They're slim and sleek pieces that complement the house's narrow interior, making it look more spacious and facilitating movement. Perforated steel is used for the gates, to enhance privacy yet still allow light to enter the home.
All images are taken from PARISAULI ARSITEK STUDIO unless otherwise stated.
Interested for more amazing house designs? Check out our collection of house design articles now.