A five-member family living in an old wooden house finally upgraded and refurbished their home in Bangkok, Thailand; as it could no longer accommodate them. Known as House 41 by Wat Kuptawatin + Kanit Kuptawatin, it is located on a narrow width strip-shape in between the neighbours' houses so that the architects can fully utilise the site potential.
Exterior Area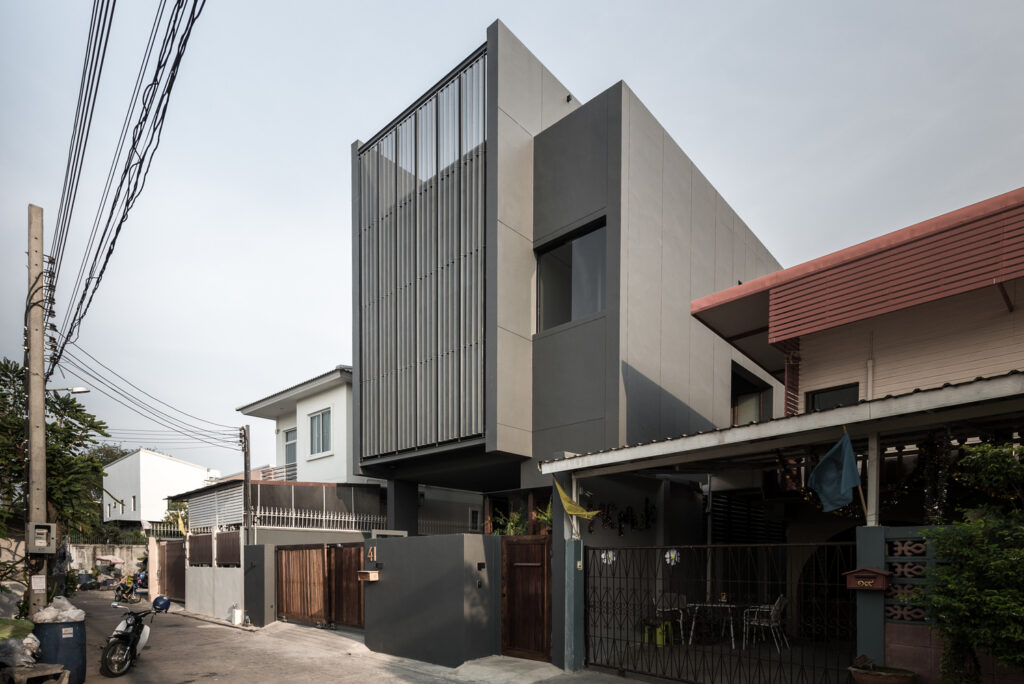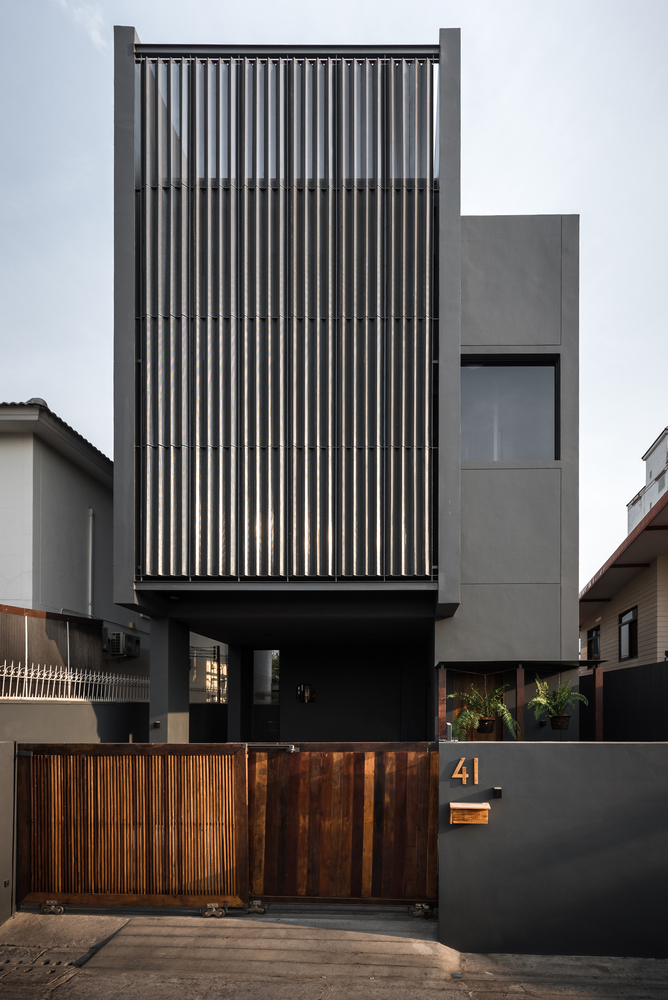 Designed by Wat Kuptawatin and Kanit Kuptawatin from X11 Design Studio, they wanted to maximise the house's site so that the family can have as large as possible space for the family. To achieve this, the architects used blind walls on both sides of the house which has the added benefit of having more privacy and security for the family.
Dining / Kitchen Area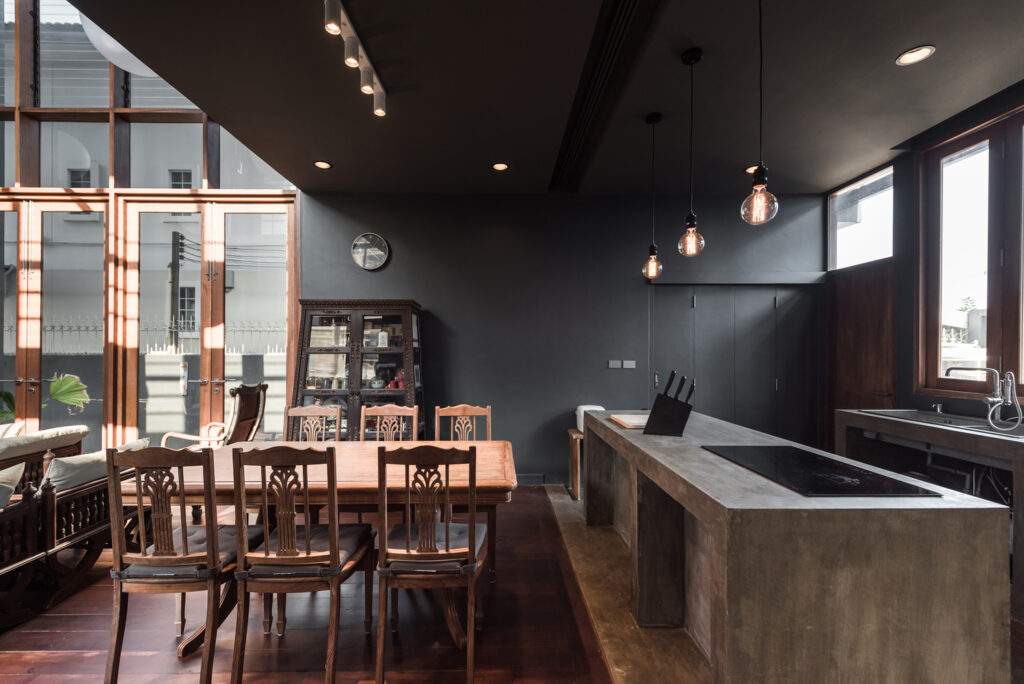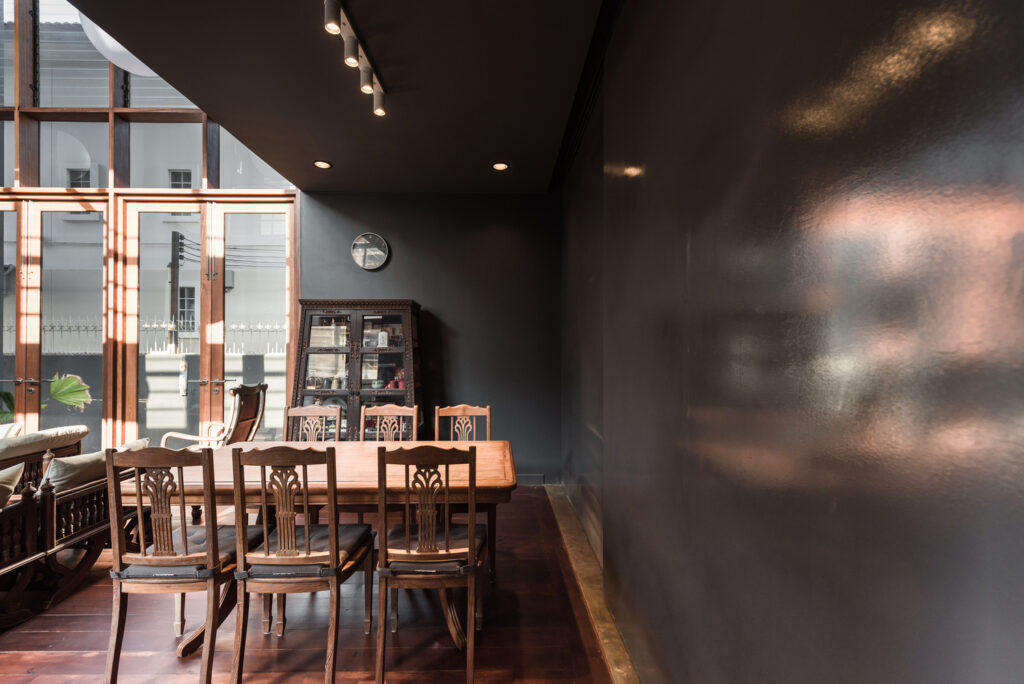 The facade of the house has been modernised and is in a dark grey geometric solid shape. They also used a folded perforated sheet for a more unique aesthetic as well as adding another layer of privacy to the house. The gate is handmade and crafted from wood which accentuates the house's colour, shape and look. This layout allows the optimal amount of natural light and airflow into the house.
Living Room Area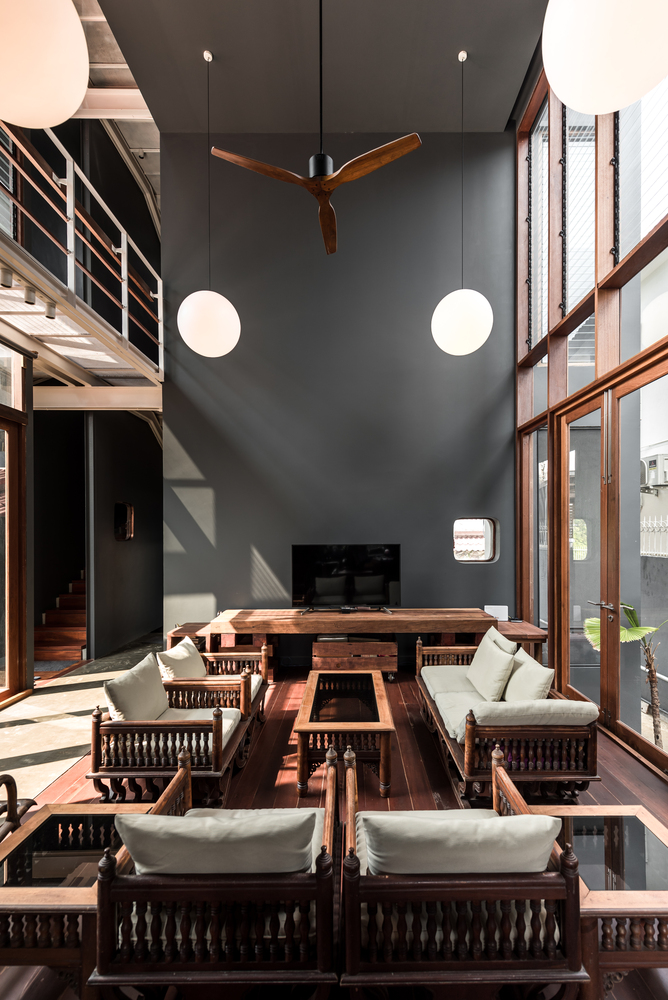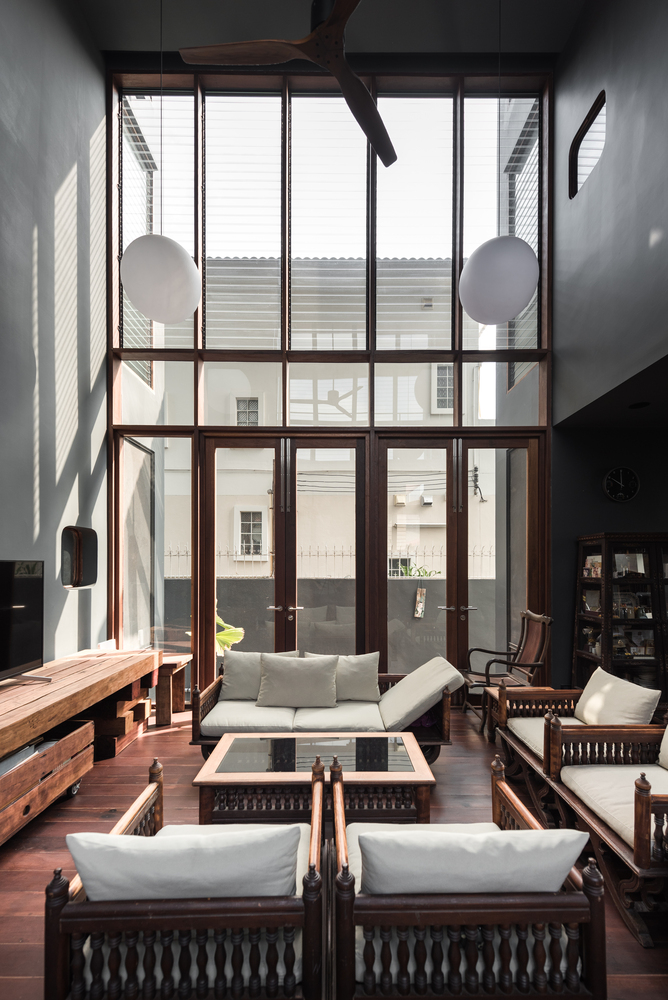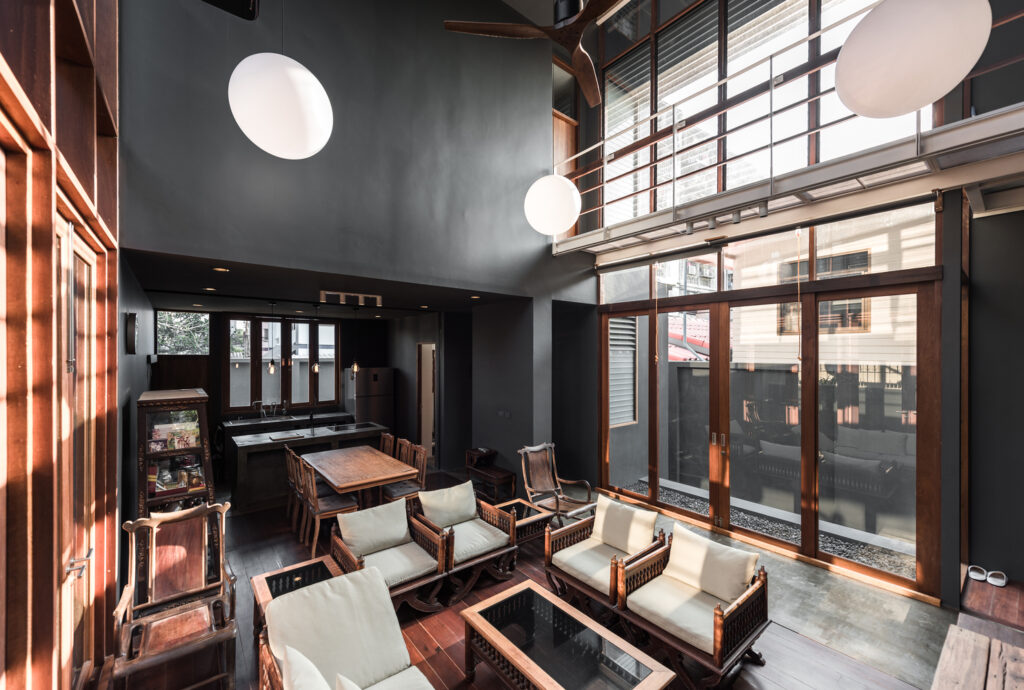 There are skylights at various places in the home to let in even more sunlight to brighten up the home. Sufficient light in the home is essential especially social spaces such as the double volume living area and dining area. The dining area and pantry area can be made more private with the hidden sliding doors that are adjustable so the family can choose whether they want to open up or not.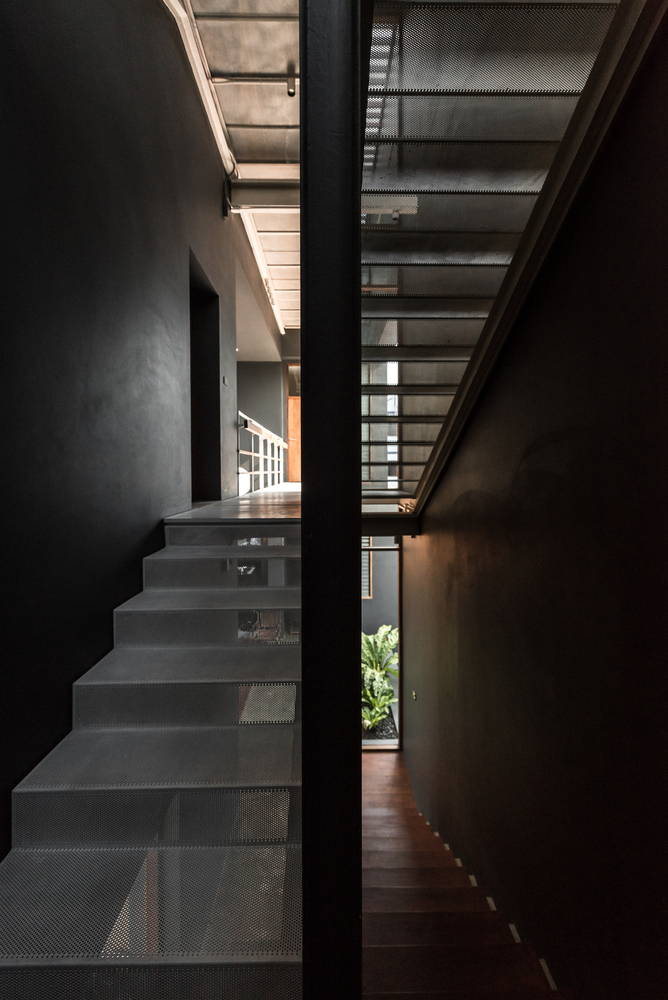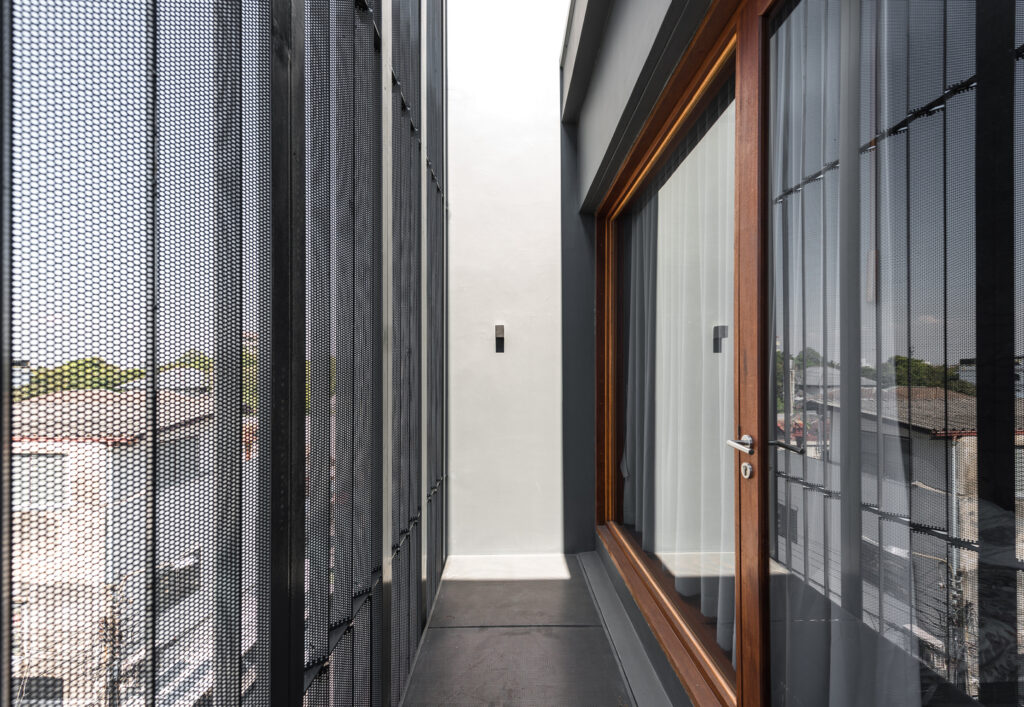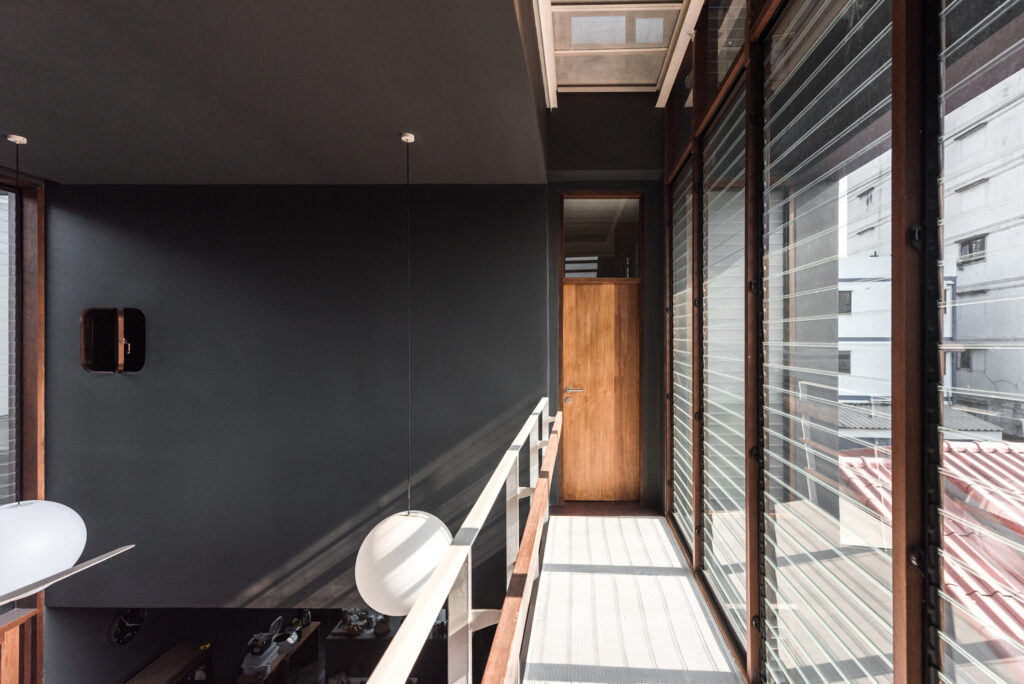 For the private spaces such as the bedrooms, they are connected by a bridge that continues from the main staircase. Each of them has two side windows to provide adequate light and air. The architects managed to salvage wooden parts from the old house that was torn down. They used it in various parts of the new residence as a beautiful marriage between the old and new.
All images are taken from Wat Kuptawatin + Kanit Kuptawatin unless otherwise stated.
Interested for more amazing house designs? Check out our collection of house design articles now.