It's common for three generations to share a home these days which is why home concepts such as dual-key exist. However, the Casuarina Fence House by Meeta Jain Architects takes it a step further by refurbishing an existing old single-family house; into a dual family home on a 40ft x 70ft plot of land.
Exterior Area: (Casuarina Fence House by Meeta Jain Architects)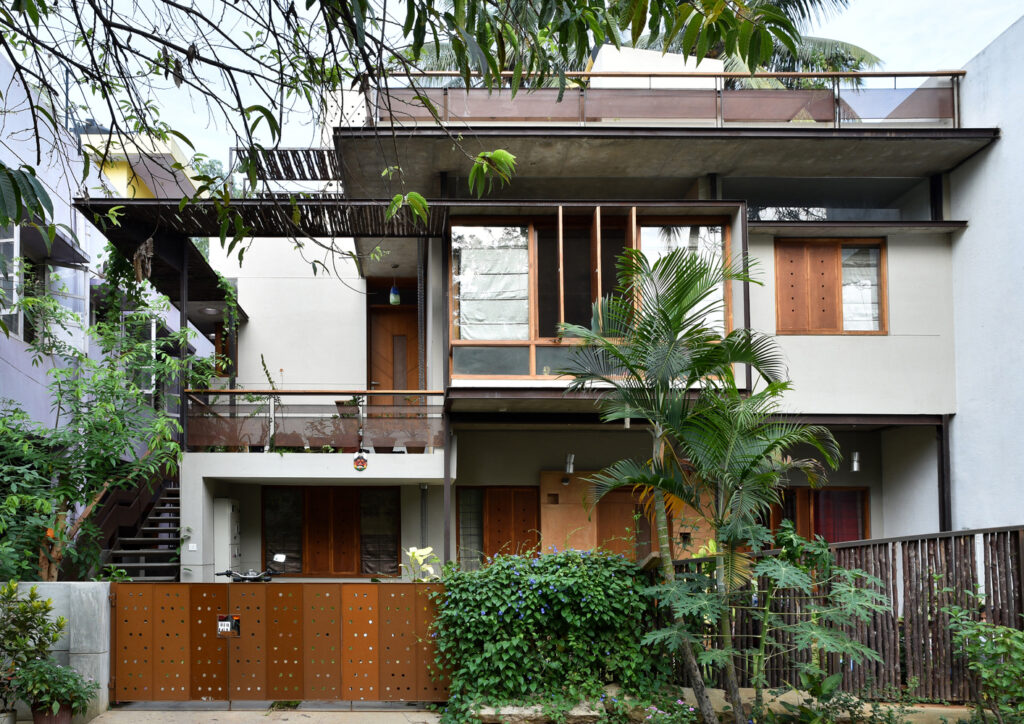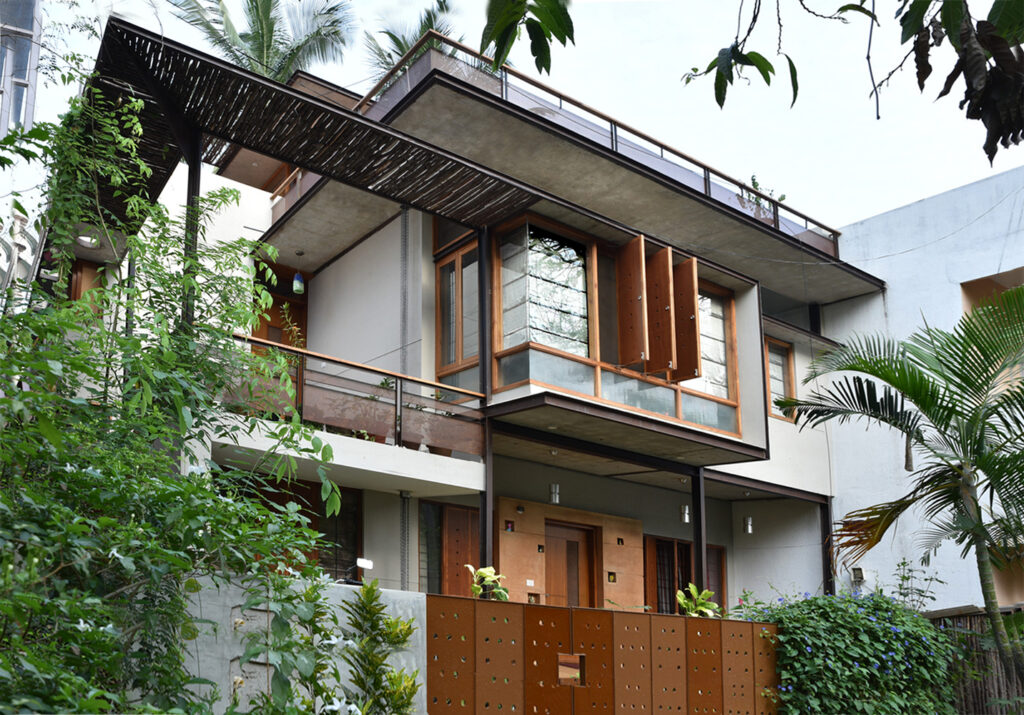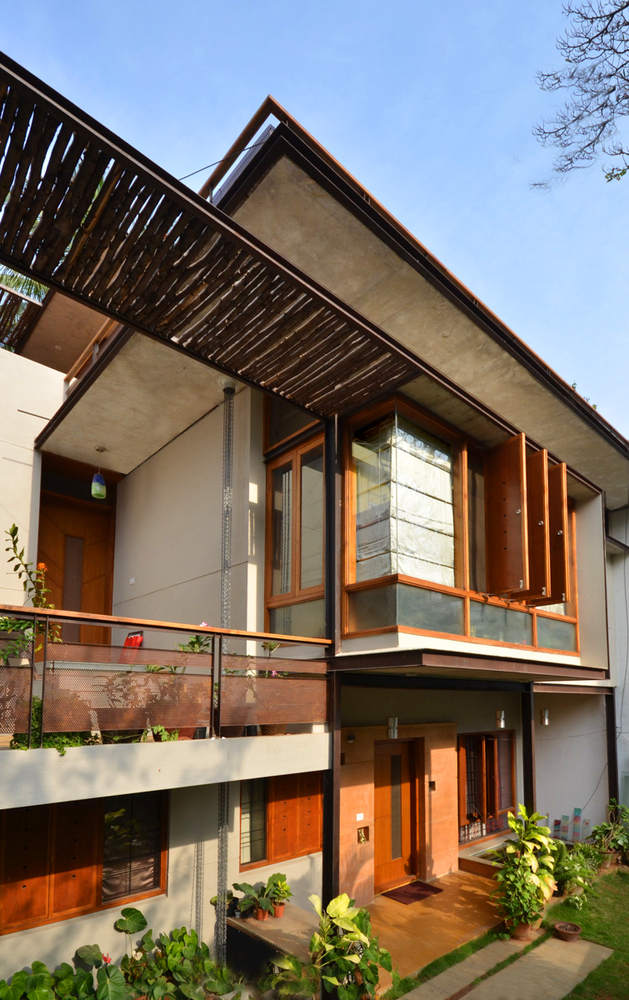 The house, located in Bengaluru India consists of a lower home for the grandmother and an upper unit for the son and his growing family. They made sure to incorporate lots of garden spaces everywhere to bring in the greenery for a bright and airy home.
Interior Area: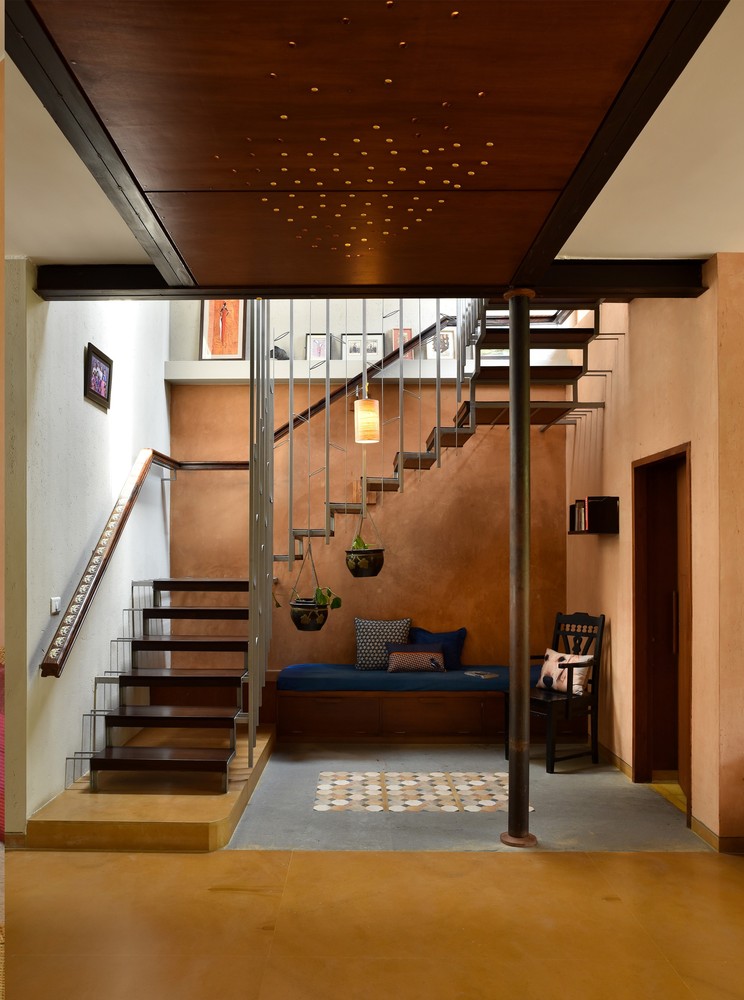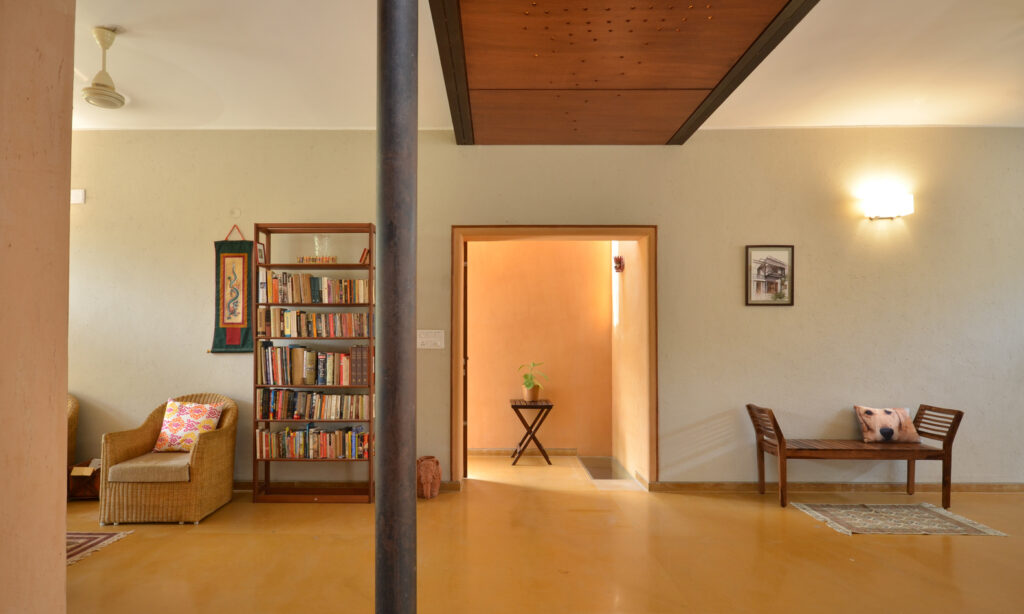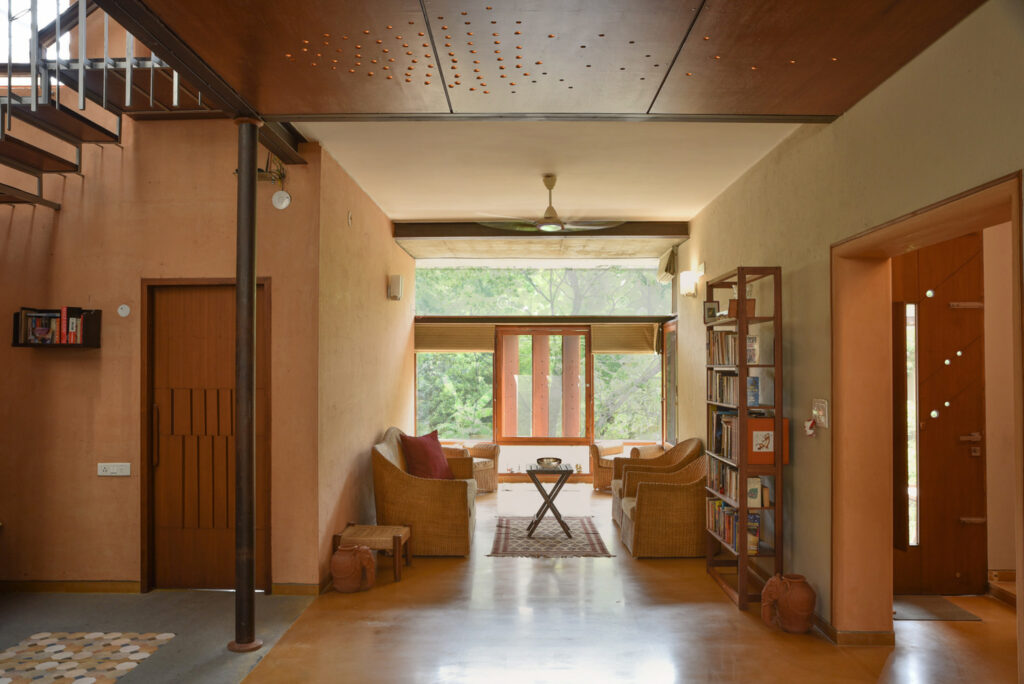 The Casuarina Fence House is built in a neighbourhood that has identical row house typology but many of them have undergone constant transformations while still having lots of greenery. The concept that most of them share here is having one common wall with the neighbouring house while building extensions that will allow adequate light and ventilation into the home.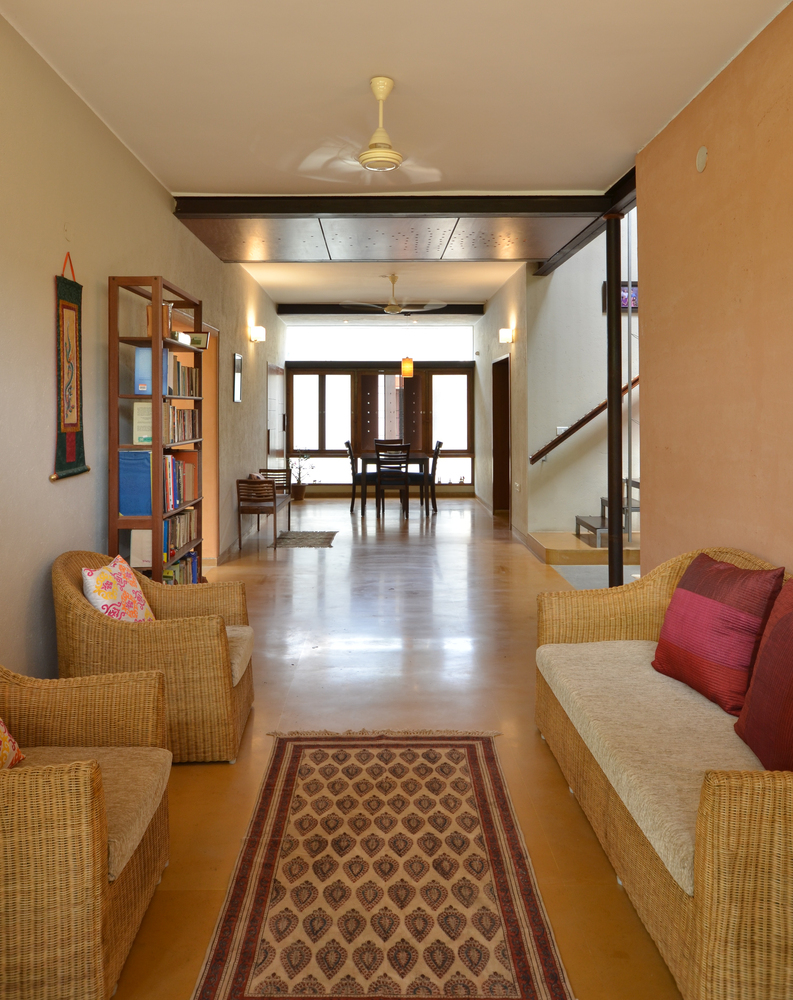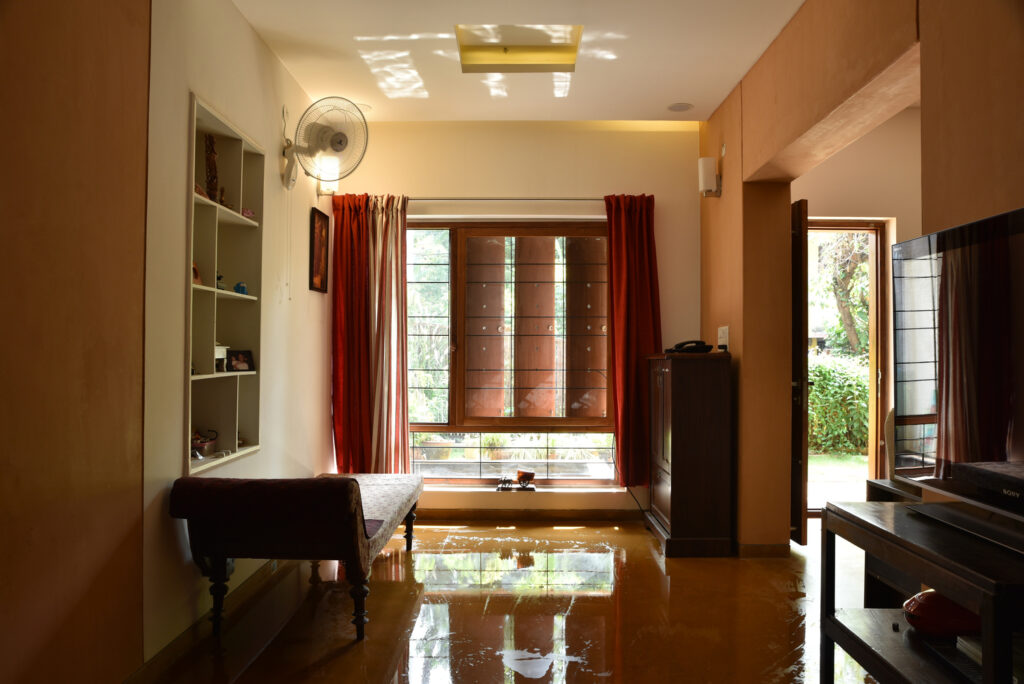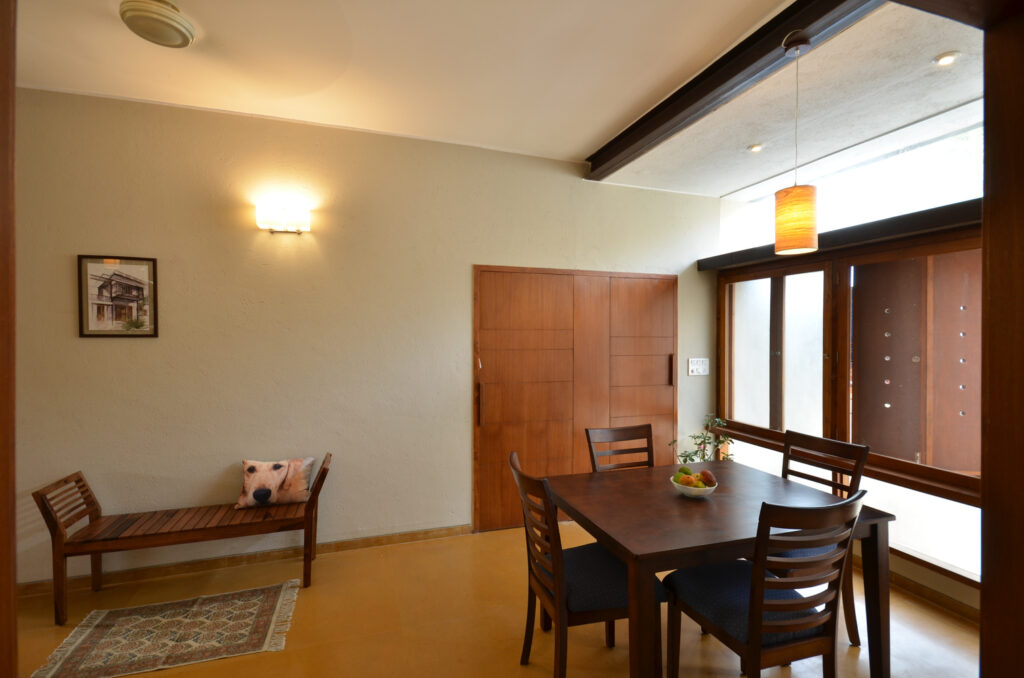 This time, the Casuarina uses a construction scaffolding material which is the most cheaply available wood. This wood creates a rugged aesthetic that looks more industrial and contrasts with the sleek decor. There's also steel girders and exposed concrete used in the house for a more rustic look. Meanwhile, the lower unit for the grandmother follows more on the nostalgia of her youth; by using a mud finished gateway.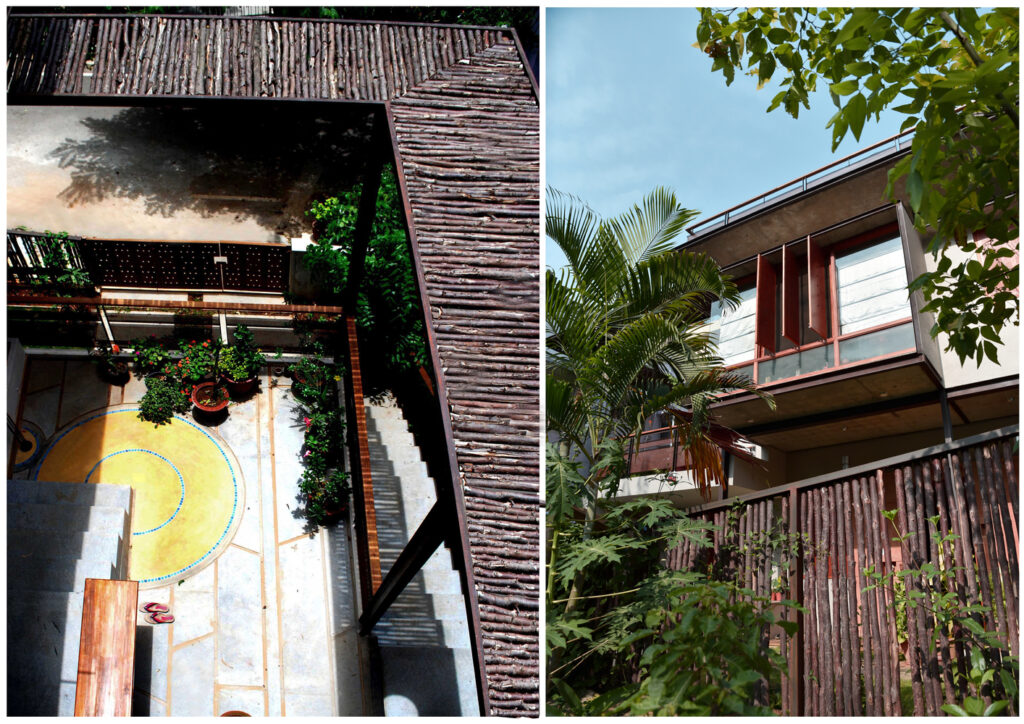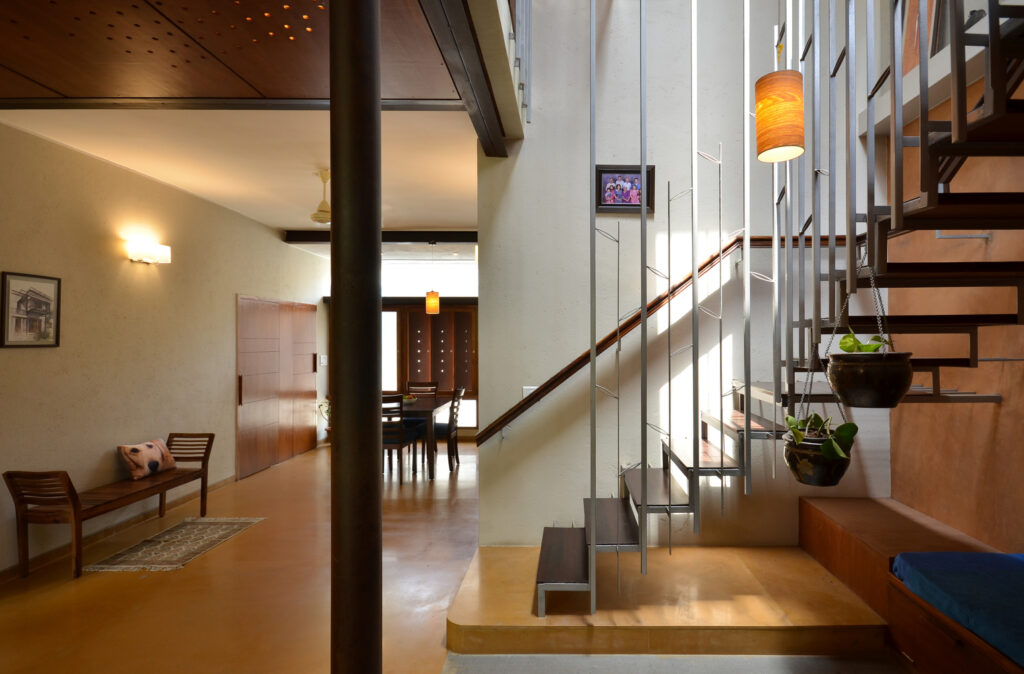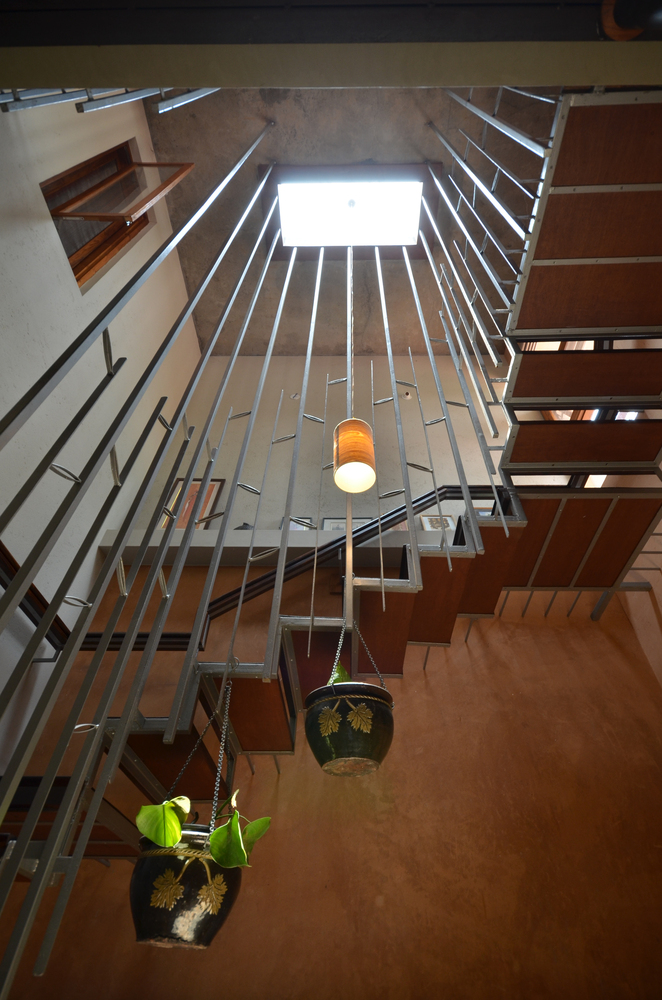 The upper unit for the children is more modern; as it has a partial glass boxlike exterior to the living room. Rustic materials are used throughout the house and the interior is brightened up with a skylight that illuminates the courtyard. This also leads to an added terrace room for leisure; and terrace gardening which can be a fun activity for the whole family.
All images are taken from Meeta Jain Architects unless otherwise stated.
Interested for more amazing house designs? Check out our collection of house design articles now.