Beach houses are always beautiful and look really relaxing so it's no wonder that this stunning house built on the side of the hill at the São Paulo' coast in Brazil is so awesome. This can be rather challenging as the house was built on stilts to keep it steady on the sandy shores.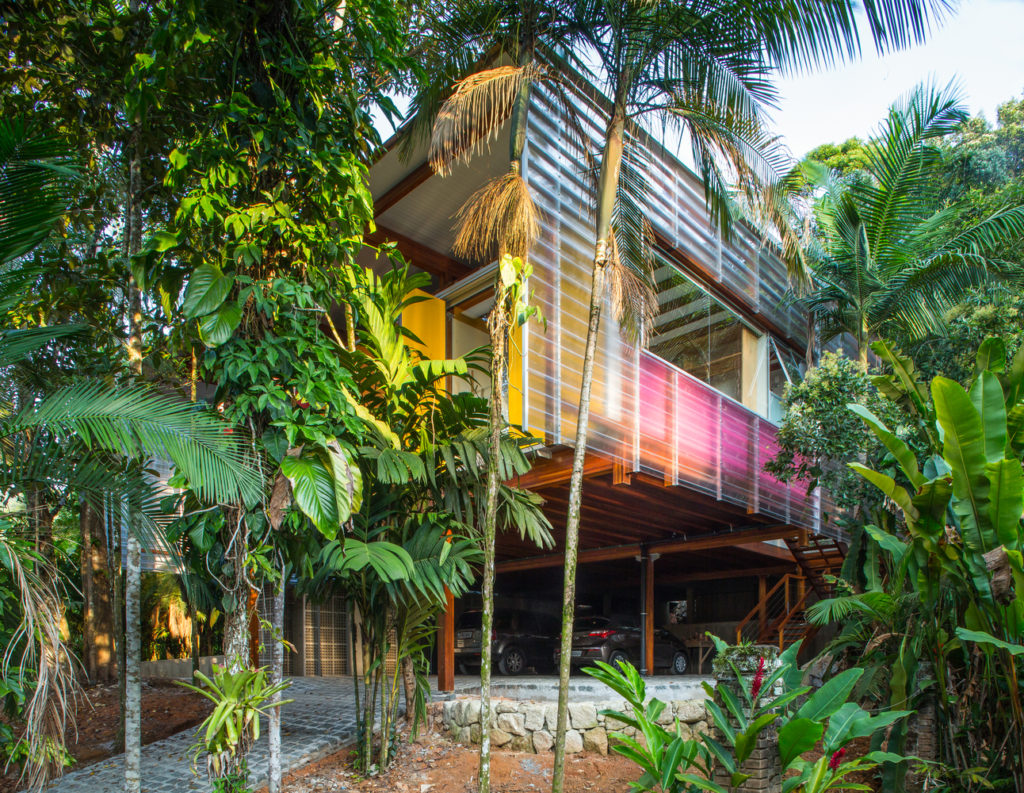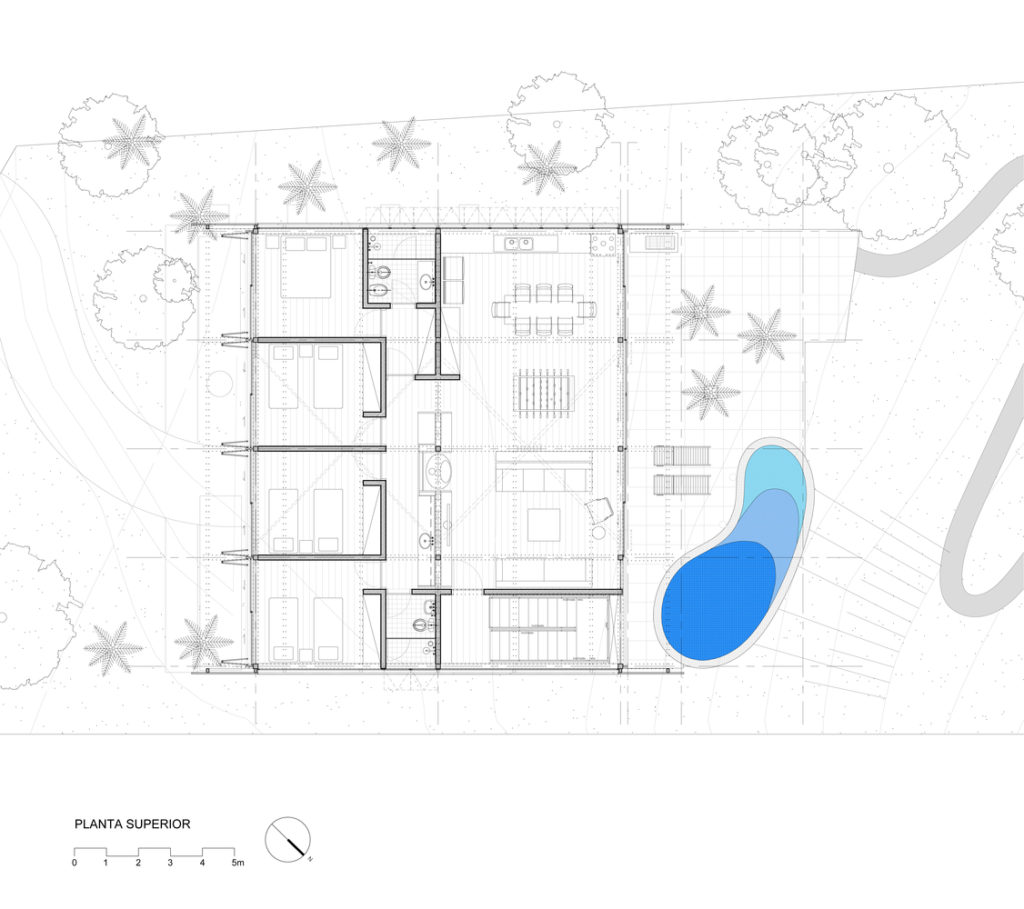 It is crafted out of prefabricated laminated timber (glulam) with six pillars as support that is anchored well in the ground by a concrete platform. Designed by Nitsche Arquitetos, it looks bright and cheerful as they used vivid colours outside the home to make it stand out among the forest.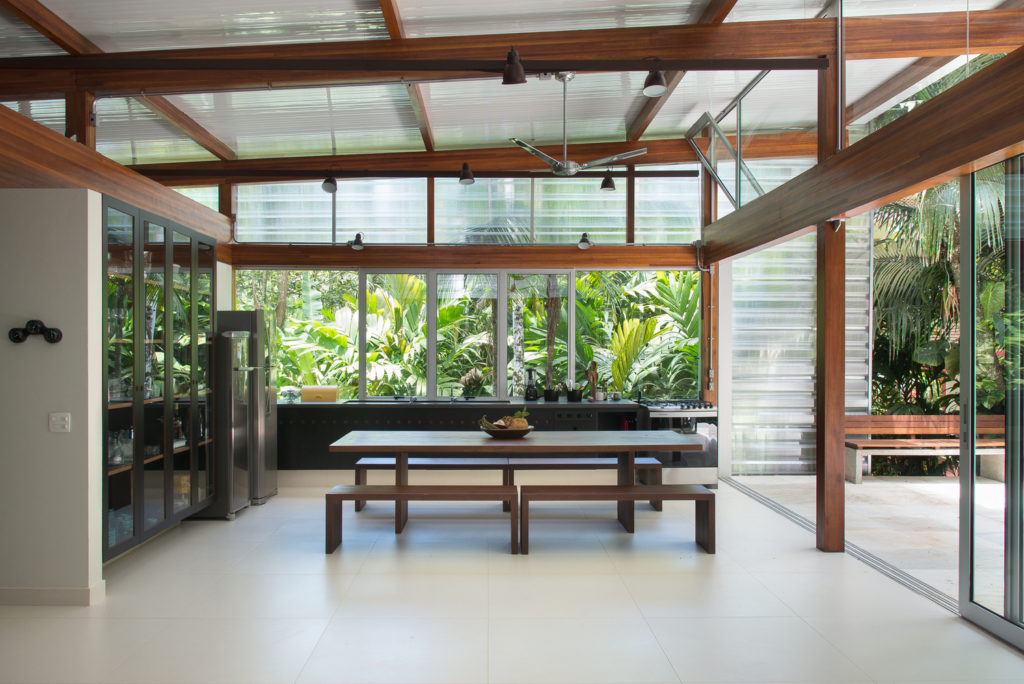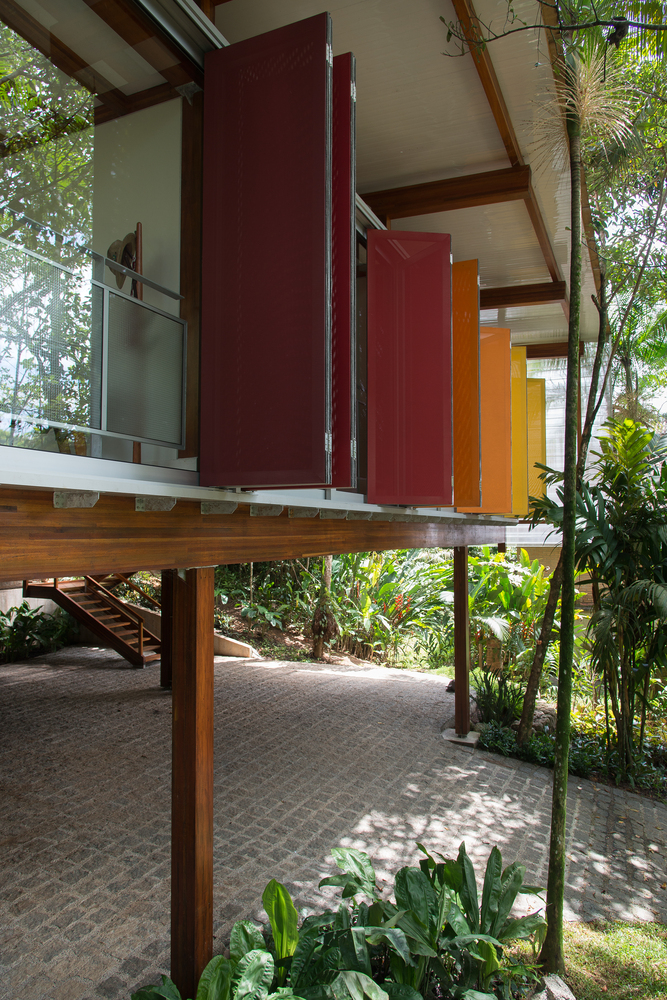 There are only two storeys in this home but since it's long enough, there's ample space for everything, including a parking garage underneath the house. Upstairs is where all the action takes place as the kitchen, living room, dining area and four bathrooms are located.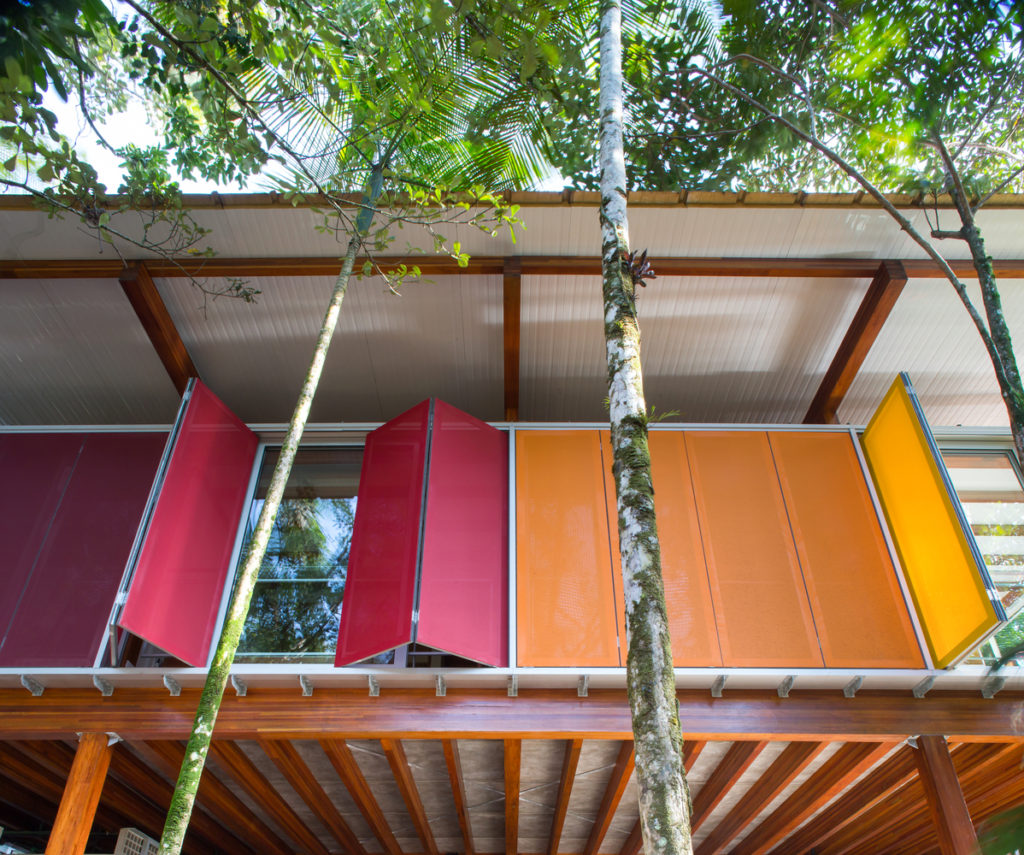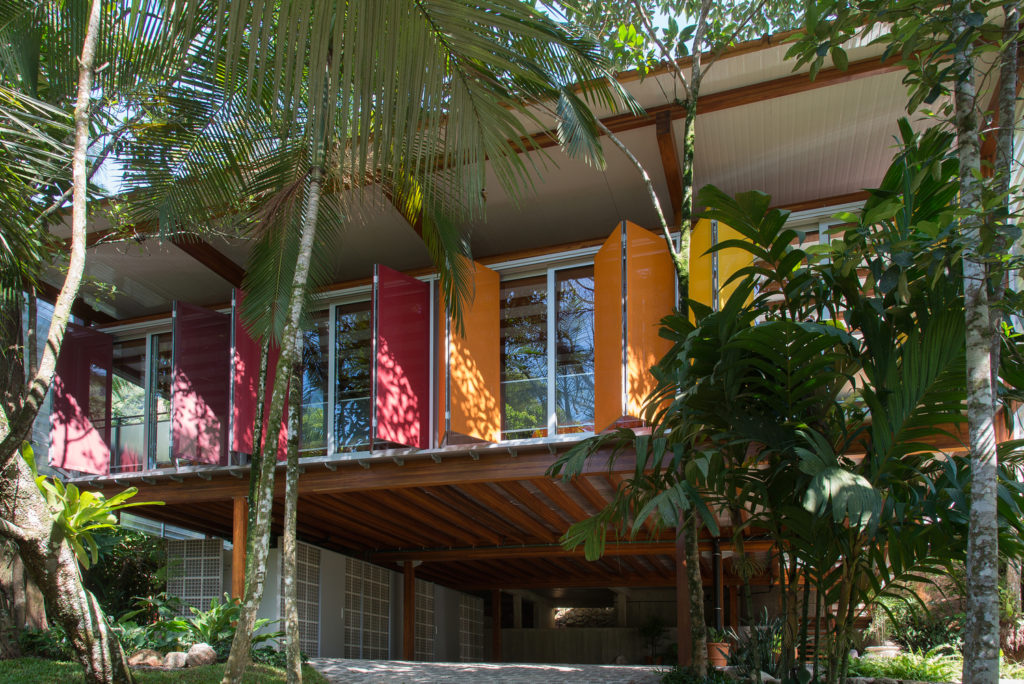 Everything is open plan to make the space look more airy, with a large linear balcony so you can enjoy the breathtaking views provided by Mother Nature herself. The swimming pool and solarium are right outside for easy access while the bedrooms are separated by protective screens for privacy.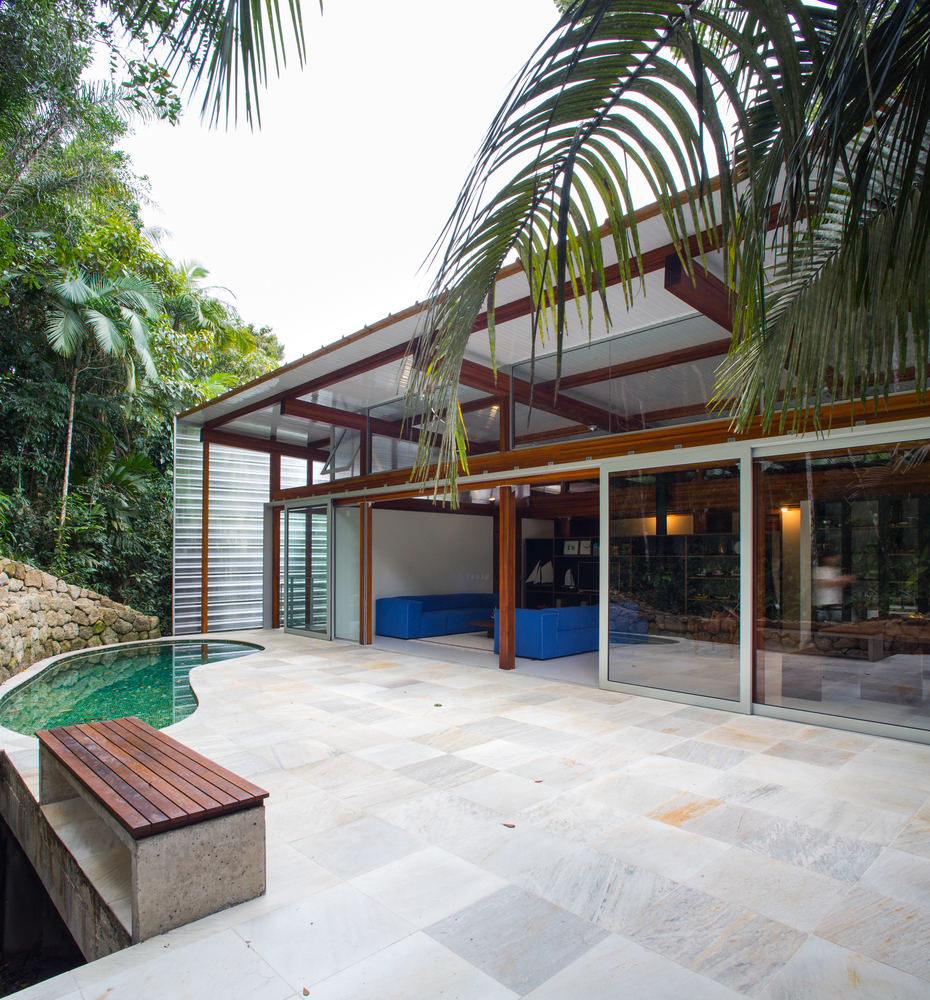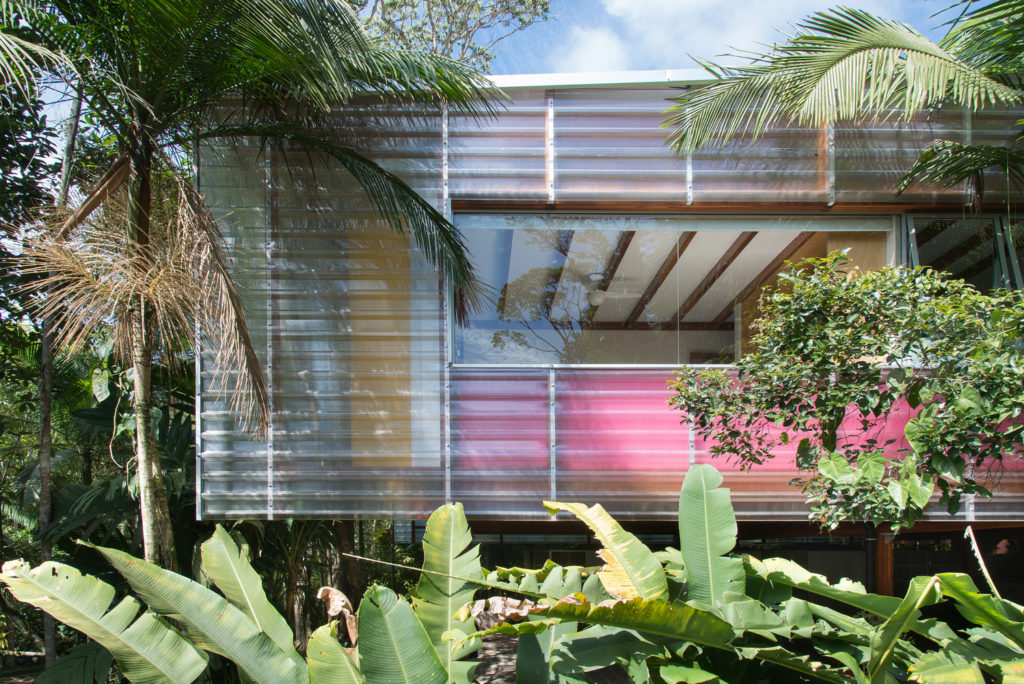 Most of the home's materials are made from natural elements so that it can blend in with its surroundings. Inside, you can see that bright and neutral colours are used to make sure that they are compatible with each other. Lots of windows and translucent material are used as well so that the home looks spacious with plenty of natural light brightening up the home.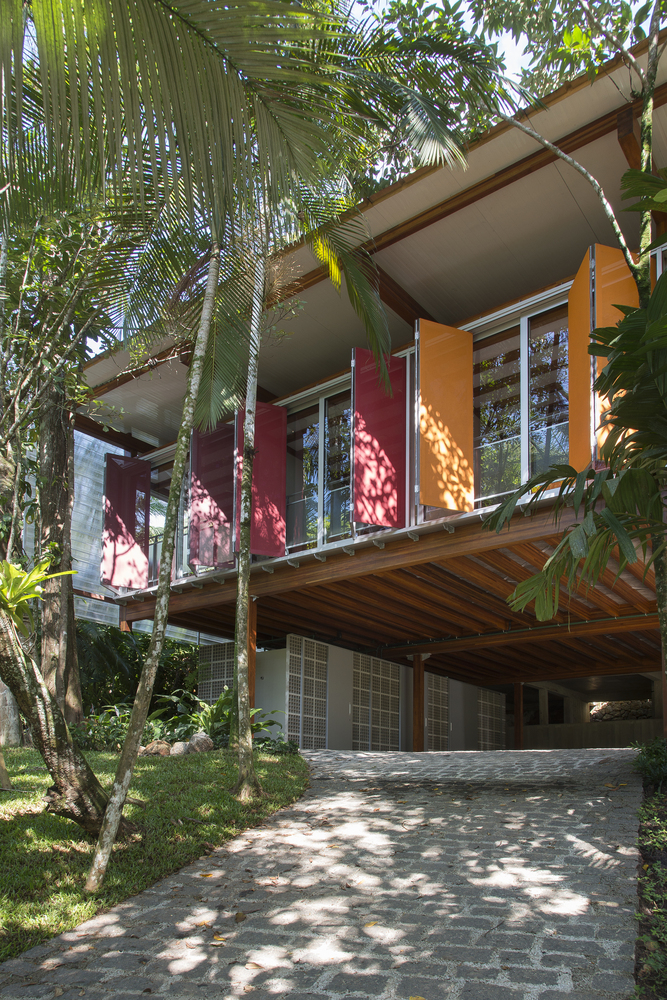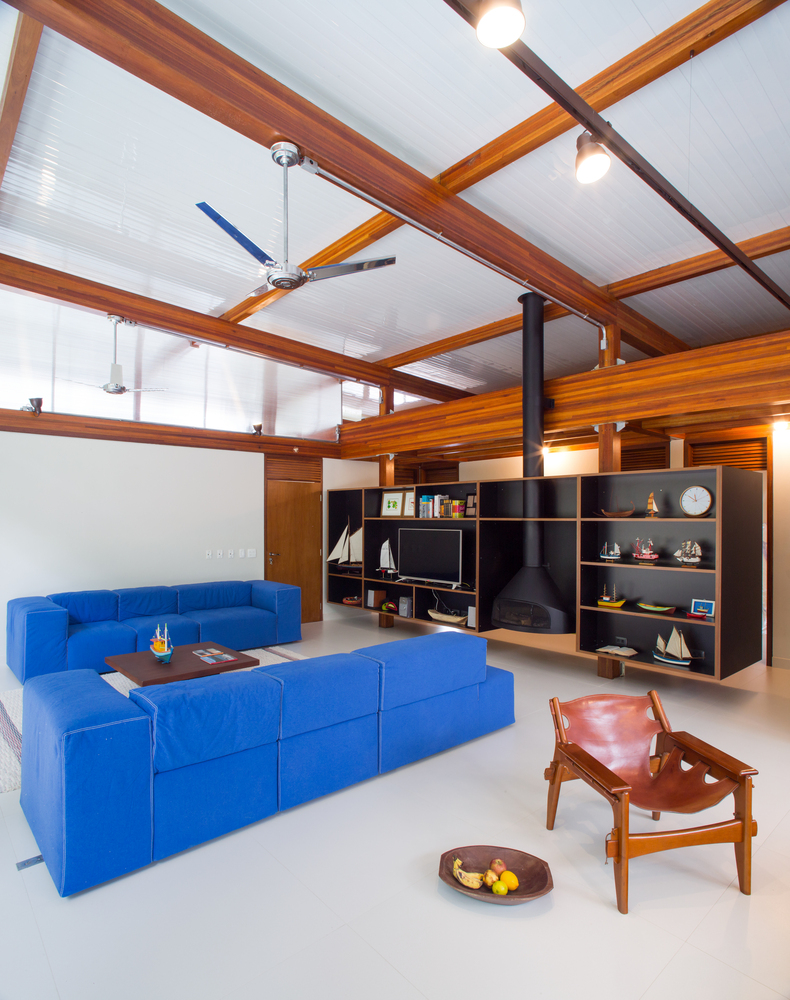 The decor is rather minimalist as the focus is more on the surroundings of the home but rest assure that it has all the creature comforts you need. It's also big enough for entertaining so you can have all the fun you need here.
All images taken from Arch Daily unless otherwise stated.