The Japanese have been inspiring us with their awesome and gorgeous home decor for quite some time and one of their most popular styles, the Muji design is still preferred by many today.
It's not hard to see why, as Japanese houses typically have a very clean, minimalist and modern look that can be easily emulated.
Below is a fine example of a Japanese-style apartment that is owned by a young couple who wanted a home that can accommodate their entertaining and also create a sanctuary where they can relax after a busy workday.
The Concept: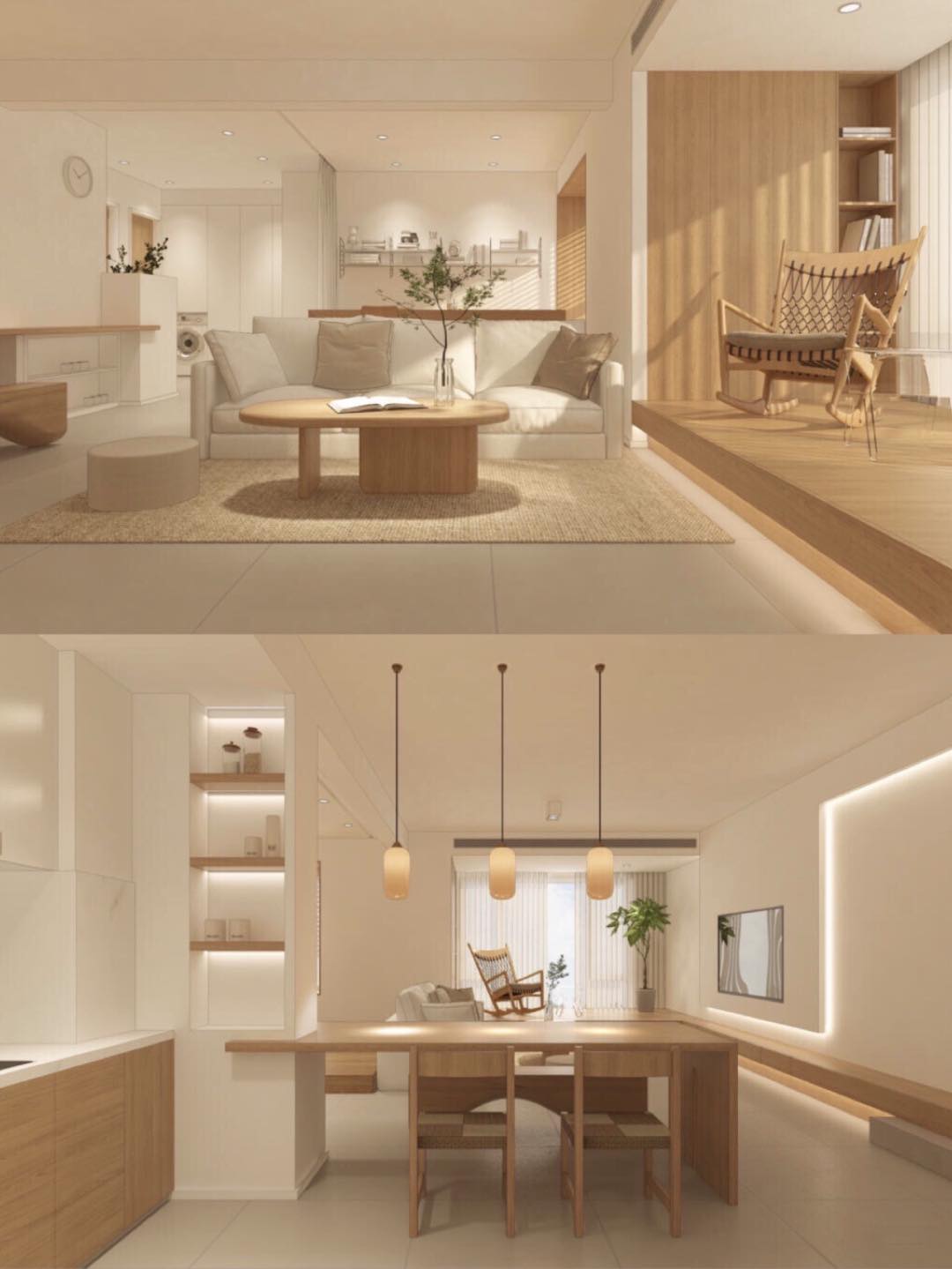 Layout: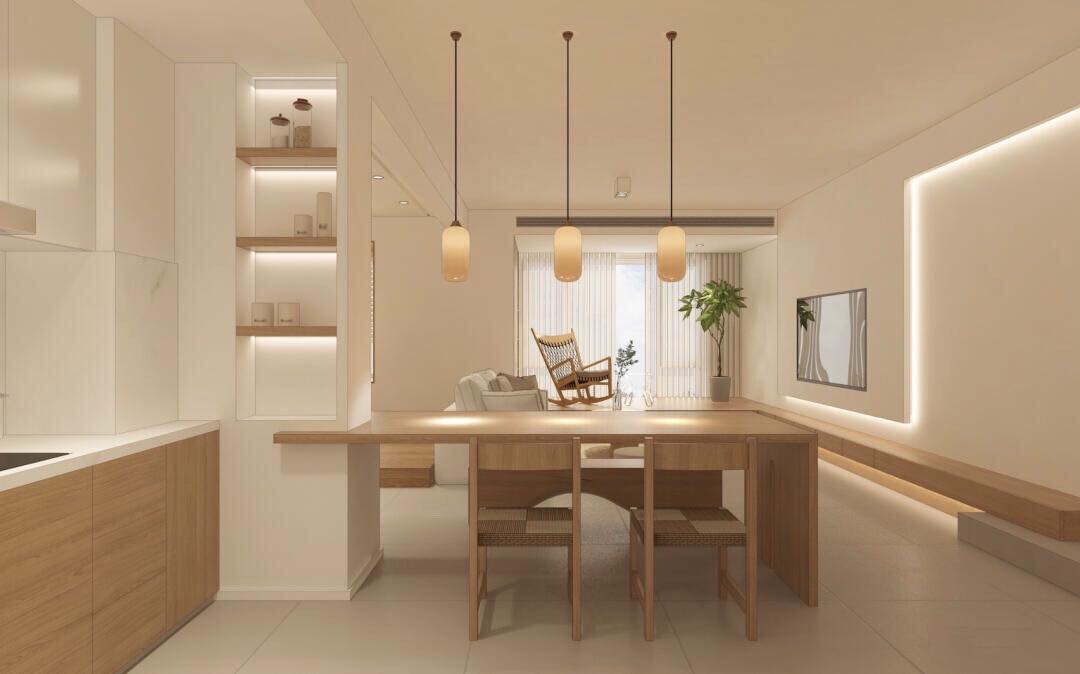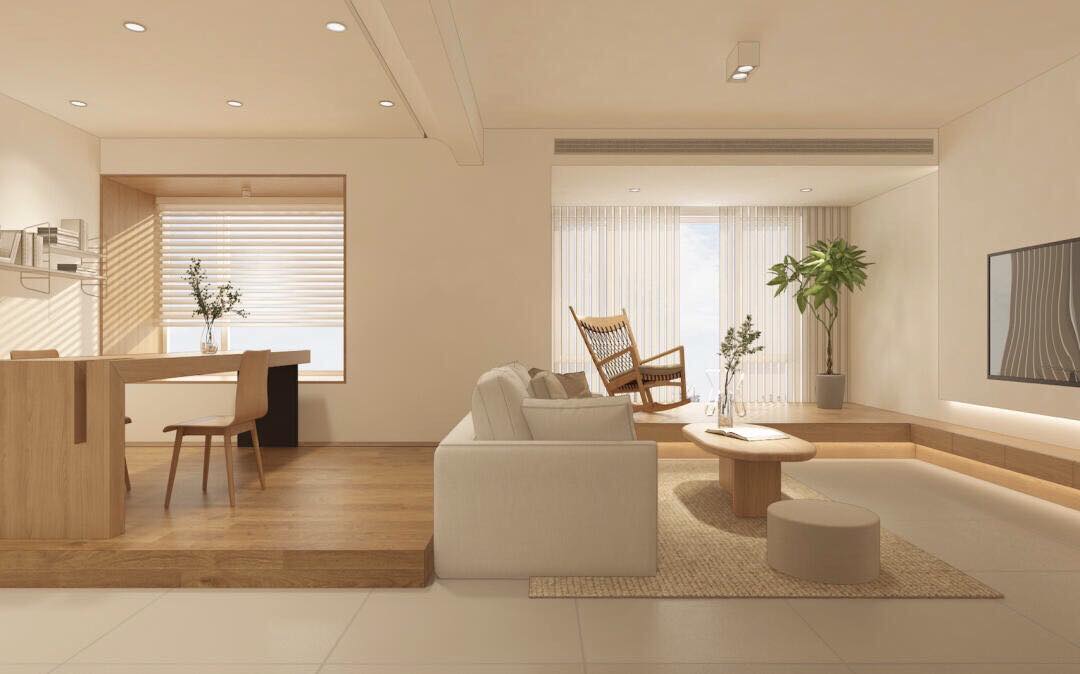 In terms of the house's layout, the spaces are open concept to free up more space and make the public areas of the home look spacious.
Walking into the house, you'll enter the foyer that faces the dining area. The foyer has a mirror and shoe cabinet for storage.
Next to the dining area, there's a lovely bay window that brings in the light and air into the home.
Moving inside, you can see the living room furnished with a comfy white sofa and next to another large window, a cosy rocking chair is placed here.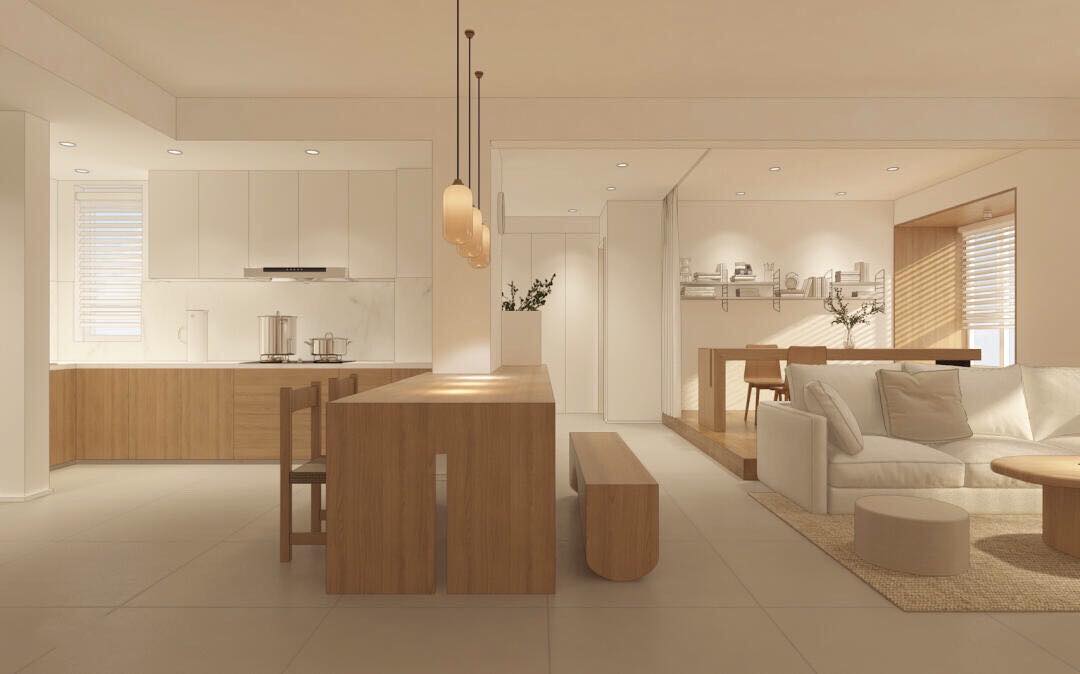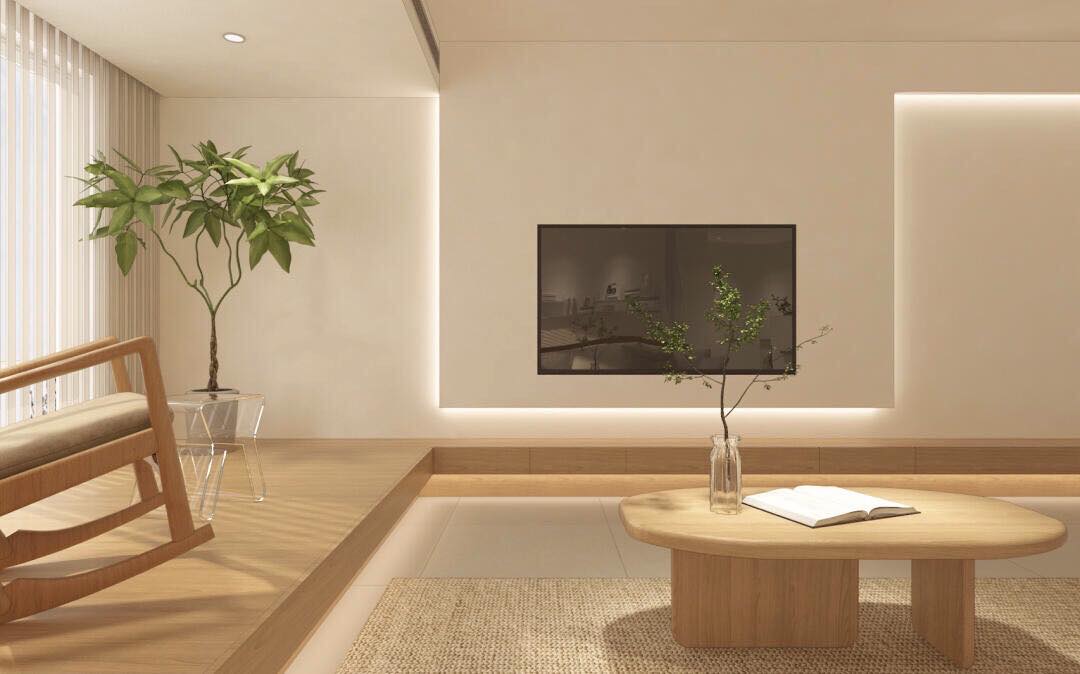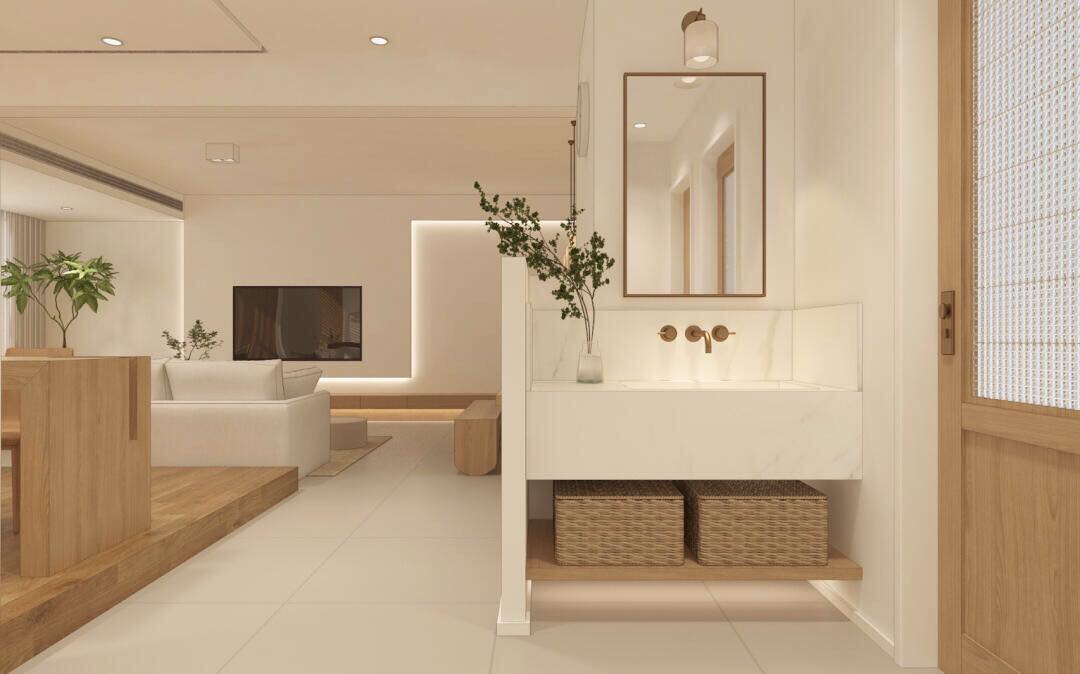 There's another dining area in the kitchen that can be used for informal meals or even serve as an island if needed. The washing machine is located nearby but separate from the kitchen to create a laundry area.
The bedroom is spacious and has a wide window to let in the sun and air into the room. Inside the bathroom, the toilet and shower area are separated by a chic glass door to keep the area clean.
Interior Decor: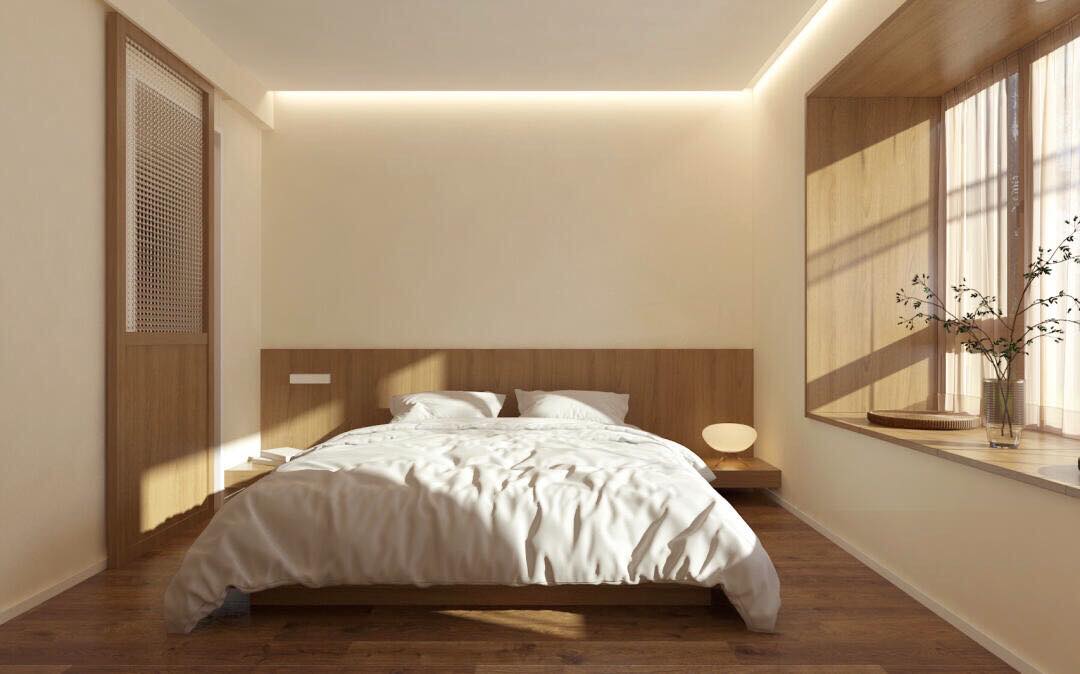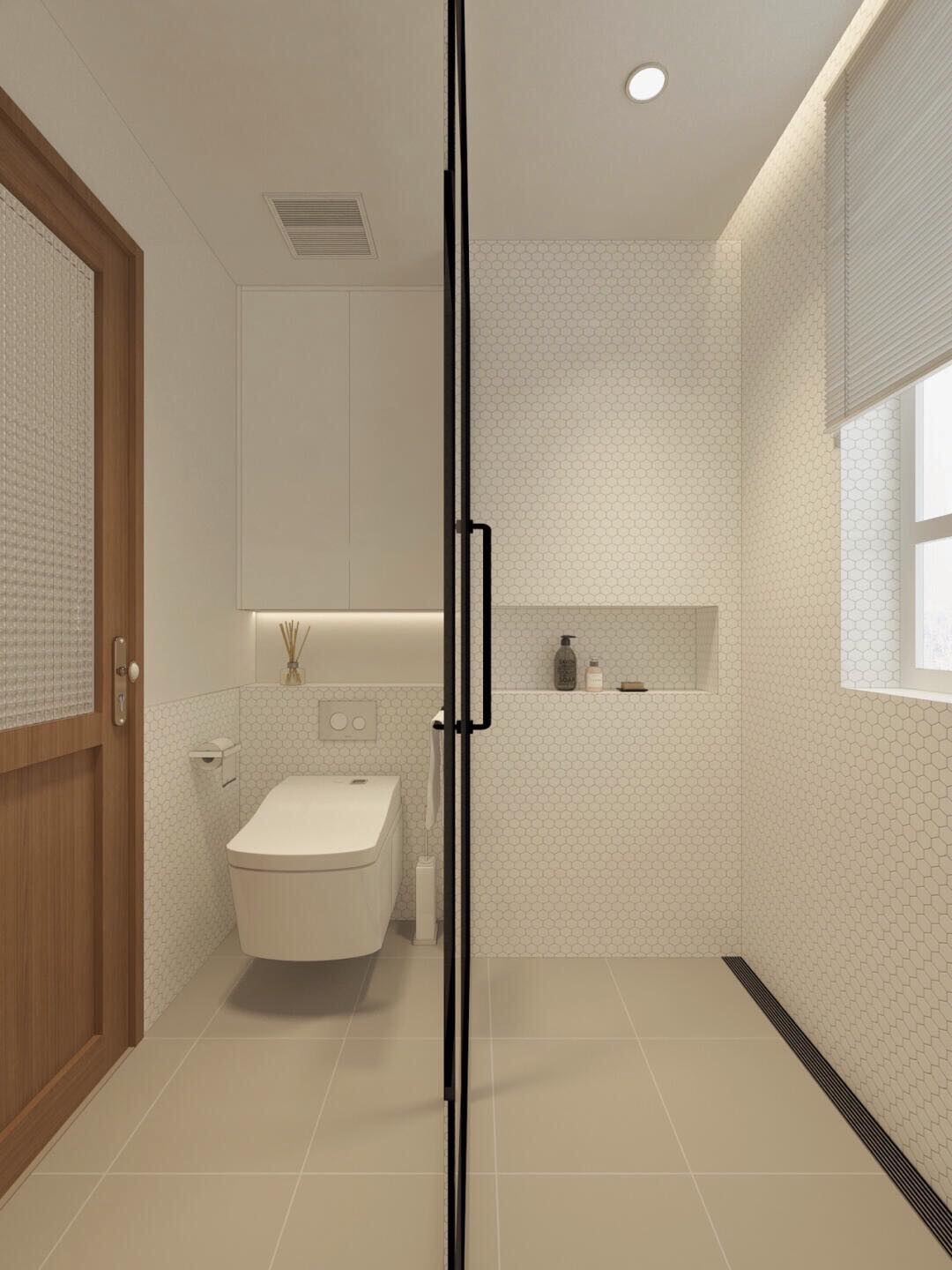 Since the house is inspired by Japanese-style design, the decor is very simple, modern yet cosy. Featuring the white and wooden tones that are prevalent in similarly styled homes, the look is trendy yet classic.
Potted plants are dotted around the home in strategic locations to keep the decor from being too monotonous. Pretty accessories such as the pendant lights on top of the dining area in the kitchen adds some flair.
The bathroom sports some hexagonal penny tiles on the walls that look stylish.
Interested for more amazing house designs? Check out our collection of house design articles now.