One of the most important things that you have to consider in your home is the amount of natural light and ventilation that can enter the house.
Fully facilitating the light and airflow in the home can have dramatic effects, easily transforming the house from dark and dingy to bright and airy.
With this fact in mind, LIJO.RENY Architects redesigned a previously gloomy home, The Breathing Wall Residence in India into a beautiful and spacious abode.
Project: The Breathing Wall Residence
Designer: LIJO.RENY Architects
Location: India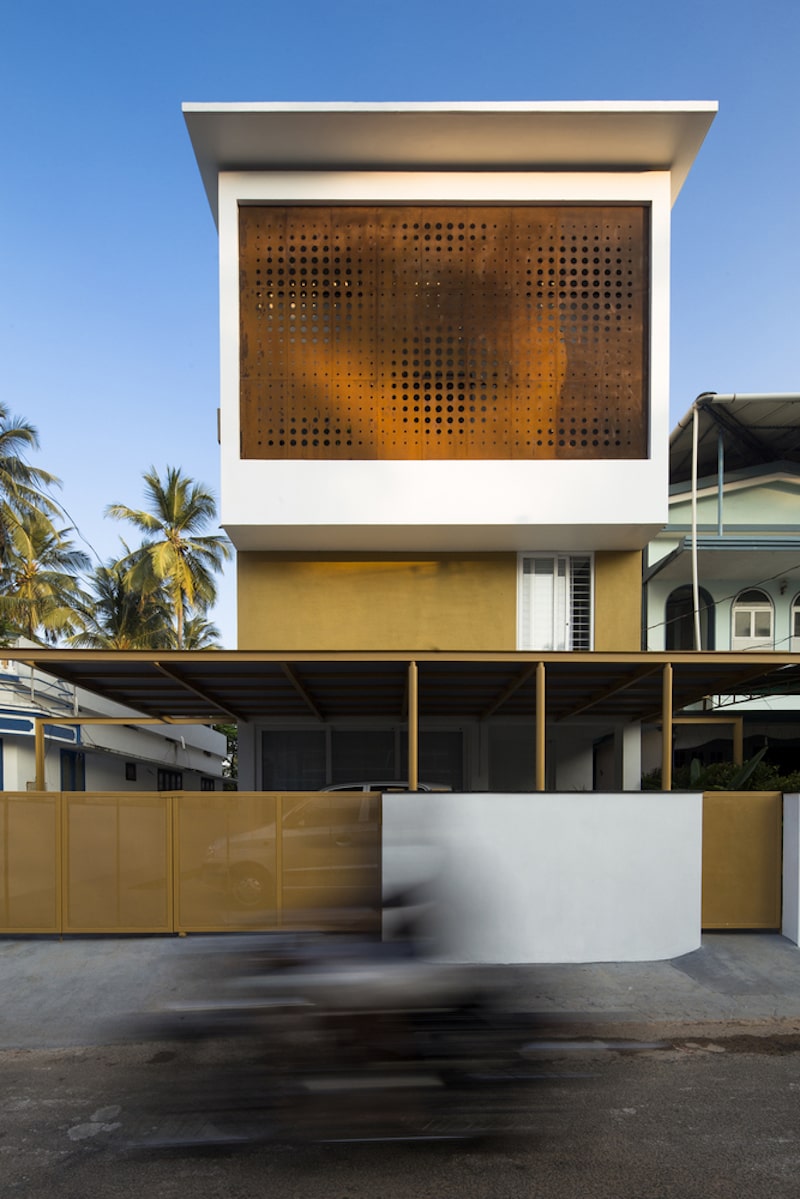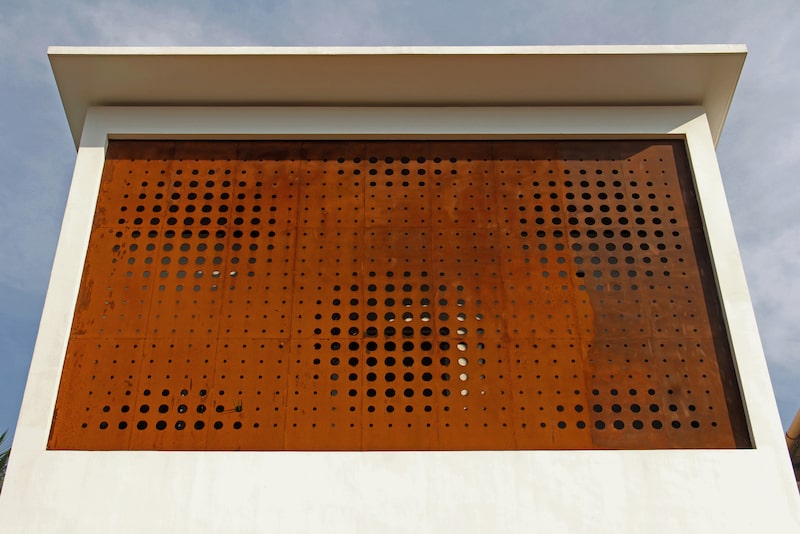 Exterior Area:

Before the transformation, it was hard to tell whether it was night or day when you were inside as there were not many openings for the light to filter through.
The facade is white, with brown gates that complement the "Breathing Wall" feature.
The long and narrow plot of land did not help either and with a tight public road on the east, a private road on the north, a neighbouring house on the south and the client's brother's home at the back limited the space that they could work with.
Hence, the team decided that a central volume was needed to ventilate the home.
Interior Area:

This volume is a landscaped skylight atrium and has stairs that connect the east and west blocks.
This volume became an inner courtyard with verdant plants.
The idea for the "Breathing Wall" came from the fact that they needed a sturdy wall at the north and south but the wall had to allow light and air to enter.
As a result, the "Breathing Wall" was created. Made of corten steel and perforated, it is weather-resistant while the holes offer a dynamic play of light and shadow, allowing much-needed ventilation to happen.

Various potted plants are placed cleverly around the home for a fresh and lively look. Minimalist furniture is used with bright splashes of colours to keep the place from looking dull.
All images are taken from LIJO.RENY Architects unless otherwise stated.
Interested for more amazing house designs? Check out our collection of house design articles now.