It's 2019 already and as we all know, Pantone has announced their colour of the year, also known as Living Coral, a vibrant and fun shade that is sure to be seen frequently over the year. It's a great colour that can be used in so many different ways and we're here to show you how to incorporate it into your home decor.
1. Living Coral Feature Wall
If you don't want to use too much of this colour then we suggest going for a feature wall which will still make a statement without being too overpowering. Use subtle colours for your other furniture so that it won't draw attention away from your gorgeous living coral wall.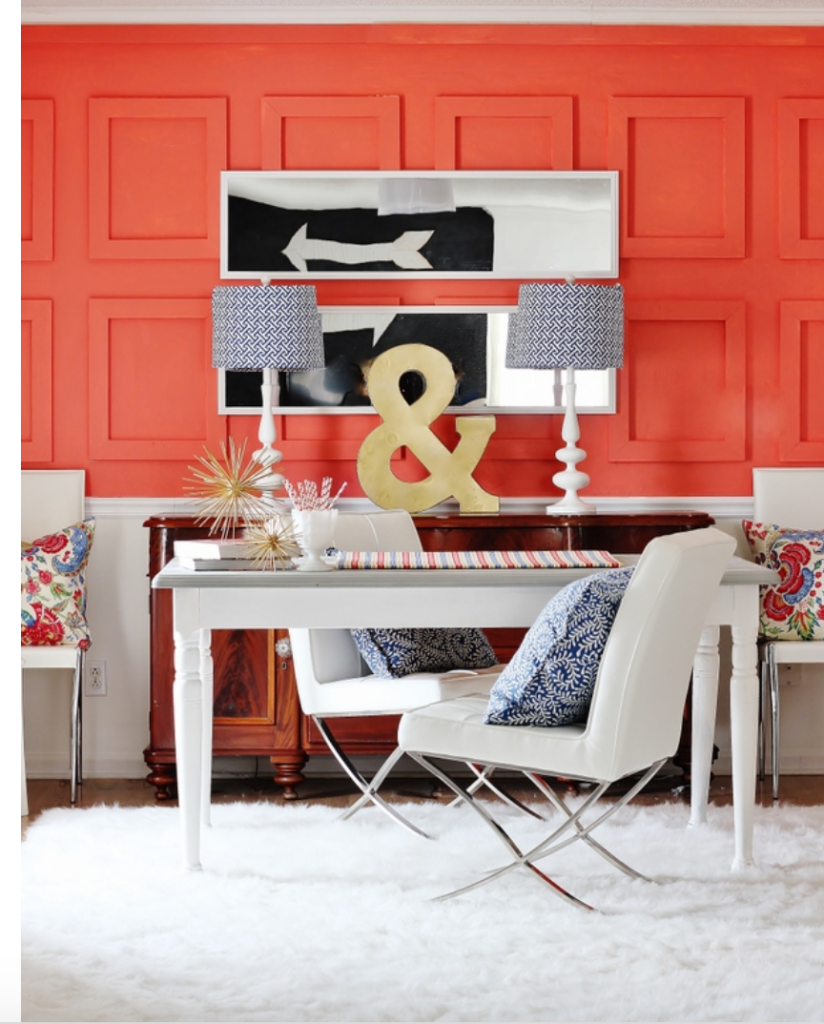 2. Living Coral Furniture
Add a pop of living coral into your furniture at home with this bright piece that will be sure to liven up your furnishings. It's super easy to do and is a great DIY weekend project which can be done for any piece of furniture you want.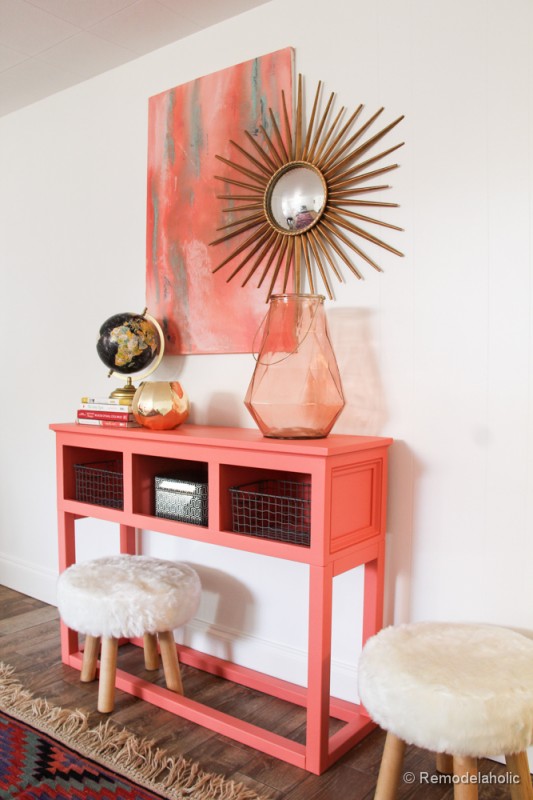 3. Living Coral Lights
Lights are another great way to utilise this great living coral colour in your home and these whimsical chandeliers really brighten up the room. Paired together with some matching paintings and a pink rug, this is such a charming room that looks simply enchanting.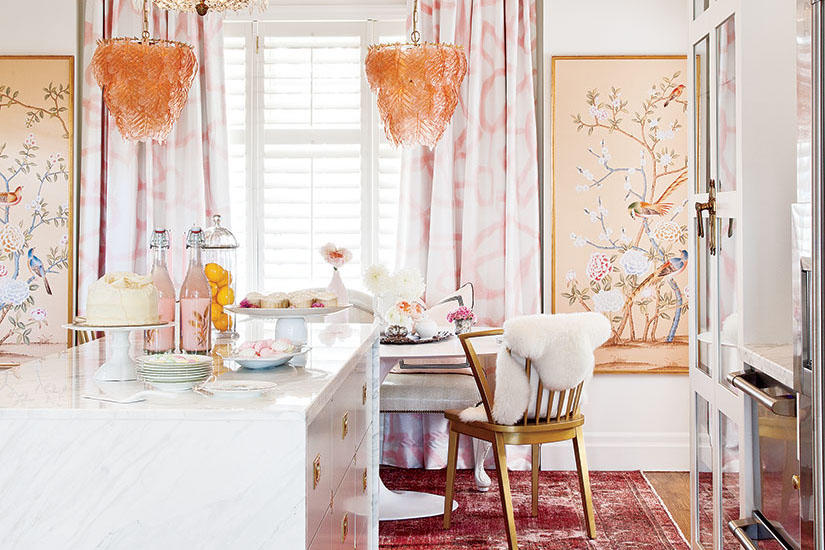 4. Living Coral Bed
Bring the Pantone colour of the year 2019 into your bedroom easily by incorporating it in your bedding which makes it easy if you ever want to change your style. Some throw pillows and blanket together with some complementary colours will ensure you have a comfy and stylish bed.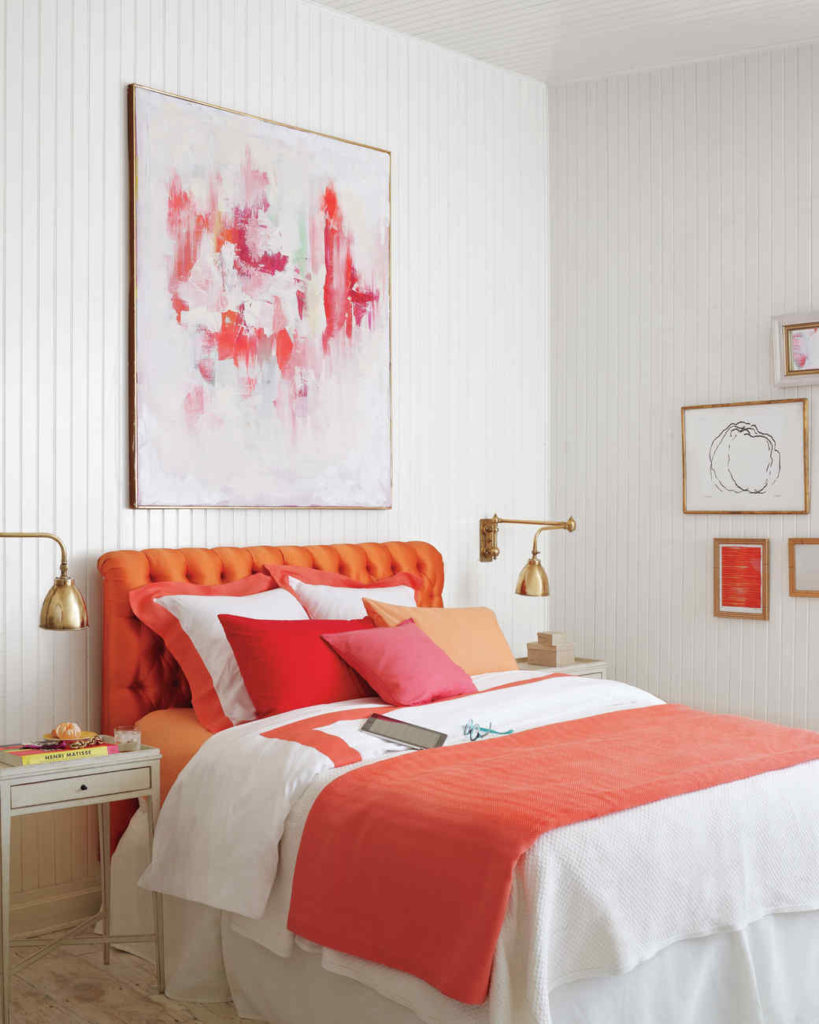 5. Living Coral Kitchen Island
You may think that it would be difficult for such a vivid colour to complement other hues but actually it's very versatile and can be used with many other colours. Take a look at this beautiful living coral kitchen island that pairs perfectly with the green and blue floor in the kitchen.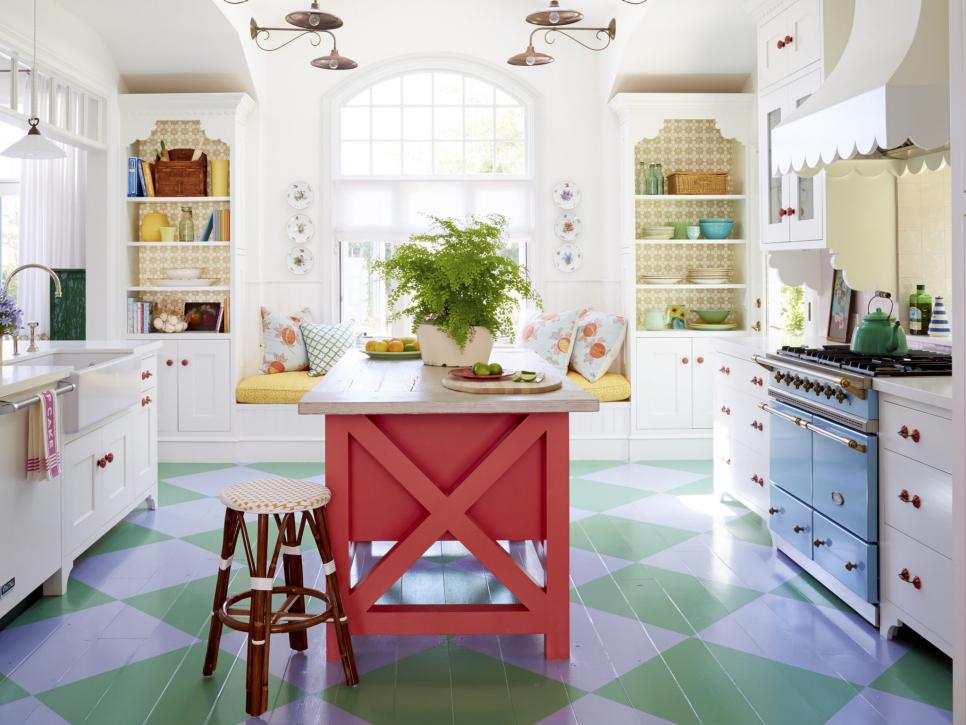 6. Living Coral Wallpaper
An easy upgrade into your home would be by adding some wallpaper and since living coral is the trending colour at the moment, just get some wallpaper in that particular shade. To make it look even more outstanding, get a patterned wallpaper that is sure to make your home look classy and stylish.