Flooring is an essential element when you embark on the journey to renovate your perfect dream house. However there are tons of choices in the market, hence making which flooring to choose from difficult for new house owners. In this article, we will be showing you why vinyl flooring should be considered and why it is better as compare to other flooring materials.
Vinyl flooring is the best option if you are looking for aesthetically beautiful, affordable and easy to maintain flooring for your home. Furthermore, its water-resistant and durable property make it suitable to install at kitchen. It is also comfortable to walk on and can be easily installed in all sections of your home.
Types of Vinyl Flooring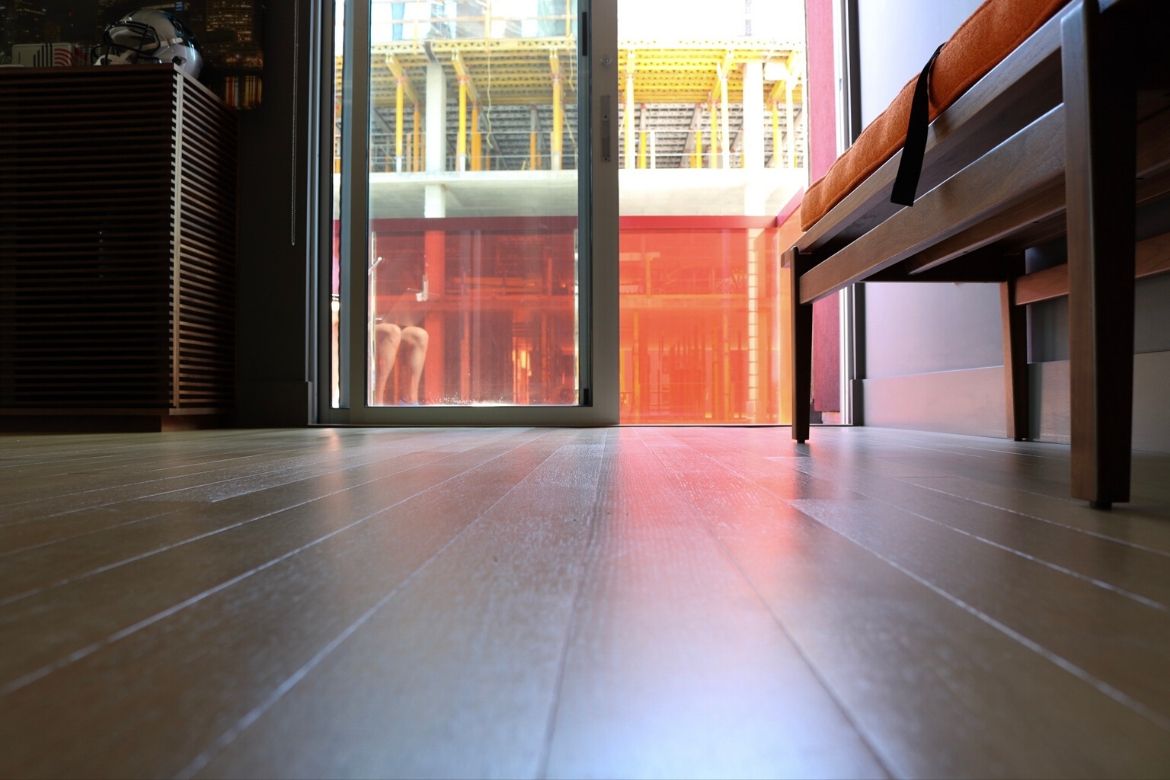 There are two types of vinyl flooring in the market: vinyl planks and vinyl tiles. Both of them has different sizes and designs depends on your preference. Vinyl planks can be used in majority of your home such as living room and bedroom. In the other hand, vinyl tiles are normally used in kitchen area to mimic ceramic tiles-like designs minus the expensive price tag.
Vinyl planks usually come in 2 sizes: 36 inches and 48 inches. Depend on your room size, you can adjust the size of your vinyl plank by cutting a shallow line on the plank and then bending it to break it. It's extremely easy to install as they interlock against each other end-to-end and edge-to-edge.
For vinyl tiles, the common size is 9 inches and 12 inches square. It's versatile texture design makes it ideal to replace ceramic tiles if you are looking for affordable option. You can even have different vinyl designs for each room to give a different overall styling.
Advantages of Vinyl Flooring
Variety of Designs
One of the biggest advantages of vinyl flooring is they have variety of designs to choose from. Apart from wood-like pattern, you can find vinyl flooring with different designs and patterns. With its huge selection of printed designs, you will bound to find a design that you really like.
Affordable
Most people opt for vinyl flooring because of its low material and install cost. You can literally use vinyl flooring for all parts of your home without sacrificing the beauty. Due to its low cost, you can even replace your vinyl flooring with new design every few years to give your house a makeover.
Easy to Maintain
As vinyl flooring is made from polyvinyl chloride (PVC) resin, it has strong water-resistant ability and it's very useful for areas that have constant contact of water. All you need to do is wipe it clean with a clean cloth whenever there are drips of water on your vinyl flooring. You can maintain it easily by vacuuming and mopping weekly to remove unwanted dust or dirt.
Kids and Pet Friendly
Safety is always a priority when you have a family with kids and pets. You wouldn't want them to be injured by falling down onto the cold, hard floor. This is where most families would consider going for vinyl flooring as it is comfortable with "bouncy" feeling. This is because they can absorb impact upon contact and minimise injury to your loved ones.
Summary
If you are looking for inexperience makeover of your home with maximum effect, vinyl flooring is the best choice to go for. You can even DIY as the installation process is quite simple and easy. However if you need some professional assistance, you can always find flooring experts to consult with them for flooring ideas and inspirations.