When we talk about product excellency and user safety in the building materials industry,  Taiwan stood out among the rest of the world. This is why Taiwan's symbol of prestigious brands, "Taiwan Excellence" is organising an online product launch titled, Building  Materials Online Product Launch to showcase innovative thinking, precisions manufacturing  and an extensive supply chain of Taiwan's top building material brands.
Here are the 10 award-winning building material brands presented by Taiwan Excellence,  participating in this online product launch:
1. JYE LI AN TECHNOLOGY – 21*21 Bathroom Heating Fan (J-411)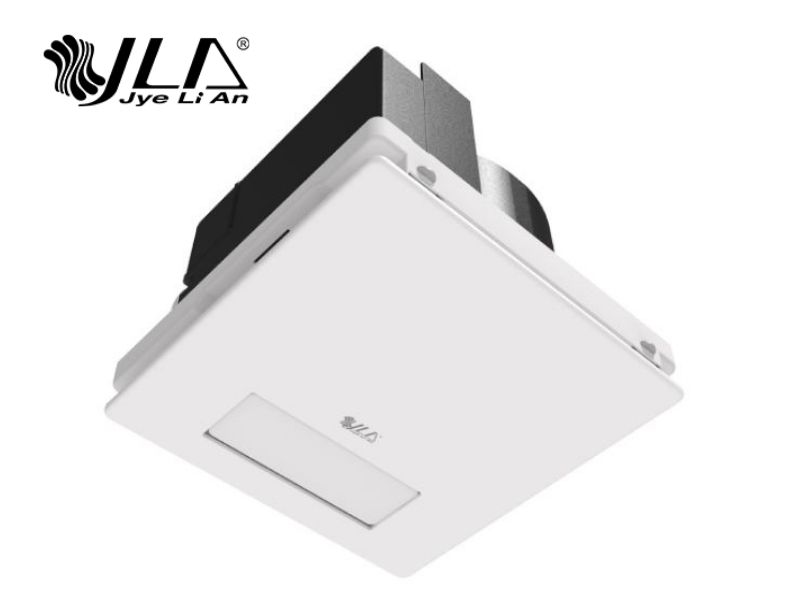 JYE LI AN specializes in the research and development of automated high-quality household  products. Their J-411 bathroom heating fan is suitable for the ceiling opening of the built-in  bathroom exhaust fan in old houses. The cooling and ventilation functions keep the  bathroom air fresh and reduce accidents caused by wet and slippery floor.
2. TAIWAN SAKURA – Chimney Type Cooker Hood (RW7100/9100)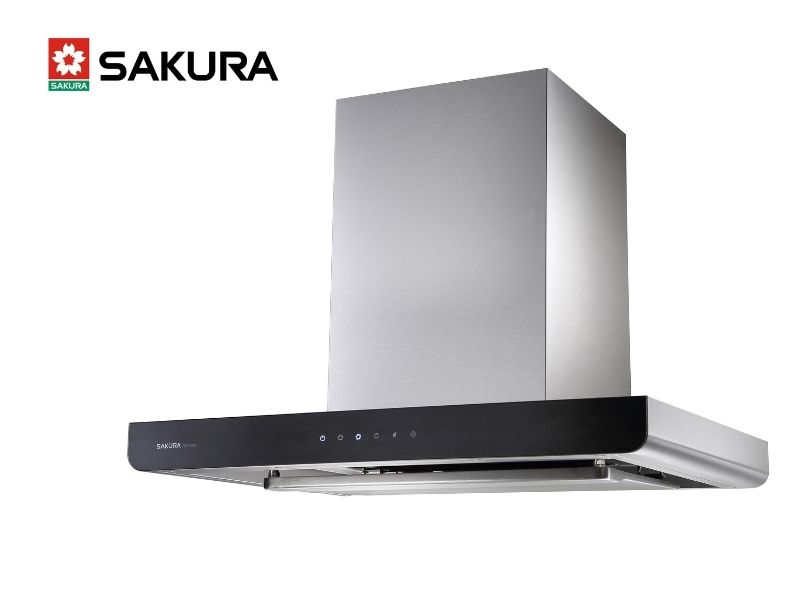 TAIWAN SAKURA is the biggest manufacturer of gas water heaters, range hoods, stoves and  built-in hobs on the Taiwanese market. Their chimney type range hood (RW7100/9100) is  comprised of a smart deodorization system with their patented 2-1 rectification plate design  for easy detachment. Additionally, their unique oil filter design prevents oil accumulation in  the motor, reducing the need for maintenance.
3. SHENG TAI BRASSWARE – JUSTIME Water Drinking Faucet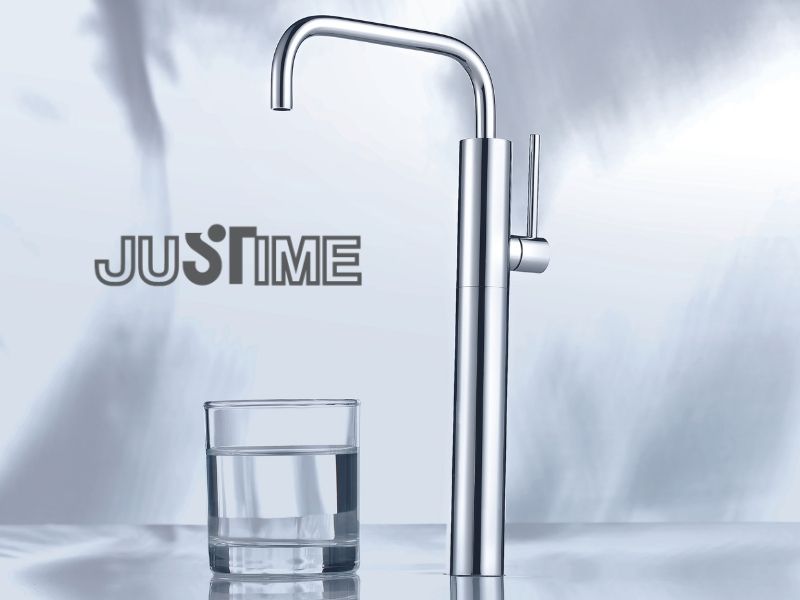 SHENG TAI prides themselves on their design in sanitary products via their own brand  "JUSTIME". Their Water Drinking Faucet uses lead-free brass with chrome plating, making  the product acid-resisting, heat-resistant and erode-resisting. With its special inner  structure, one can easily switch between hot or cold water, emphasizing on their simple and  aesthetically graceful mantra.
4. HERHER SYNERGY – MiniBle Q Microbubble Faucet Aerator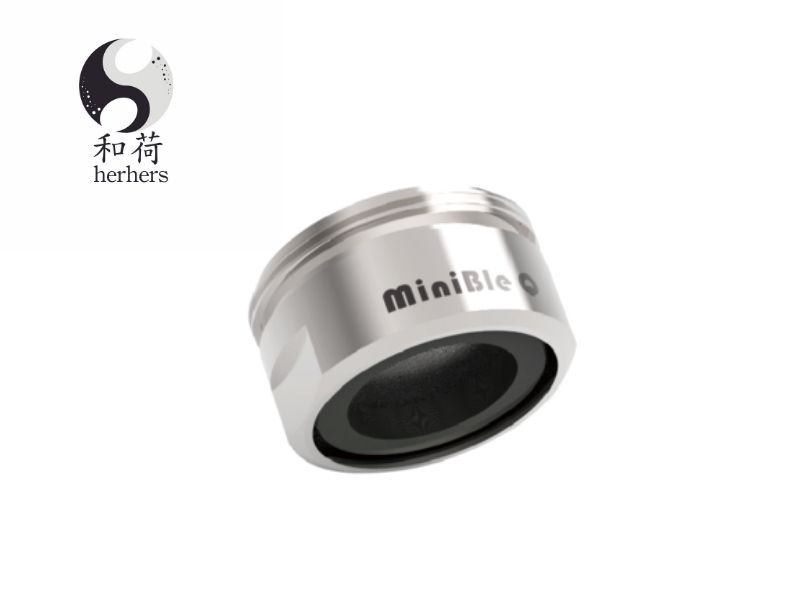 HERHER SYNERGY is an enterprise that has experienced and professional personnel in R&D,  and marketing. Microbubbles created by MiniBle Q are 500 times smaller than the size of  human pores, which can enter into the surface of our skin or vegetable, bring away dirt,  grease, achieving deep cleaning. The thumb–sized microbubble aerator reduces water wastage by 15 – 30%, and enhances the power of degreasing by saving 10-15% of detergent usage.
5. SANITAR – Sink and Cabinet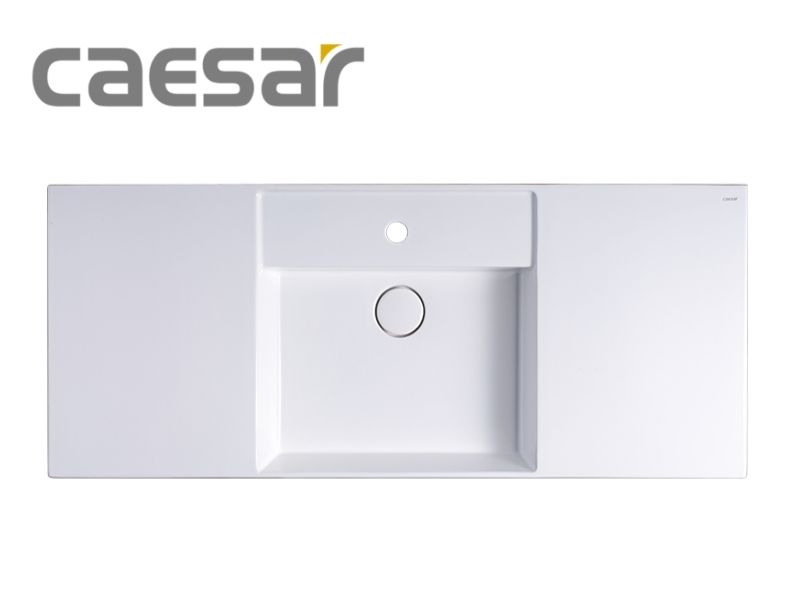 SANITAR, under their own brand Caesar, follows the world's most advanced trends.  Introducing their high-temperature fire-resistant ceramic technology (Fine Fire Clay), which  uses one-piece firing method to make the products integrally formed. With their integrated  firing method, there are no seams on the surface, making cleaning more convenient. The  company is also the only sanitary ware manufacturer in Taiwan capable of developing a  super large integrated porcelain basin.
6. SHENG YUAN ELECTRIC – VIVI-V8D Circulation Fan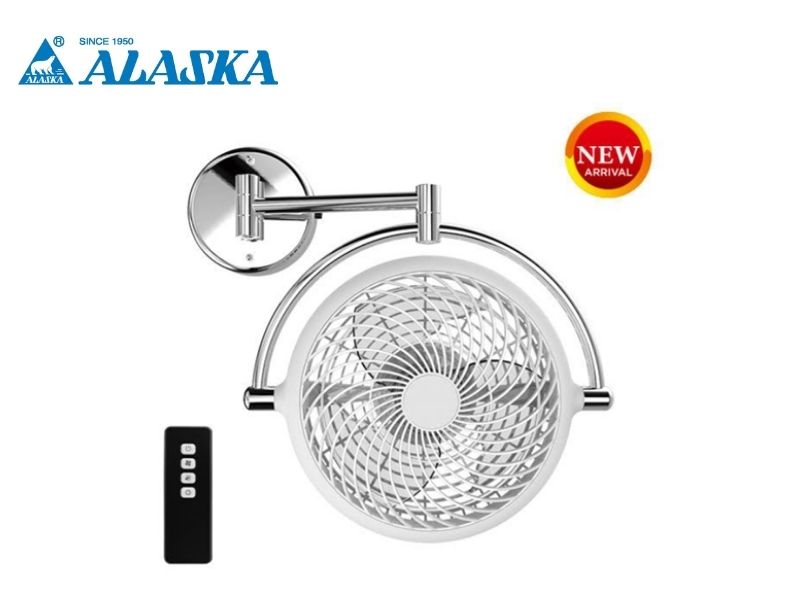 SHENG YUAN, under their "Alaska" brand, is a producer of silent ventilating fans and artistic  ceiling fans. Their VIVI Wall fan is equipped with 8" aerodynamic blades and DC motor, which performs significant energy saving. The powerful circulating airflow works perfectly with the air-conditioning and air-conditioning to create an energy-saving and comfortable space.
7. YOKE INDUSTRIAL – Key Eye Point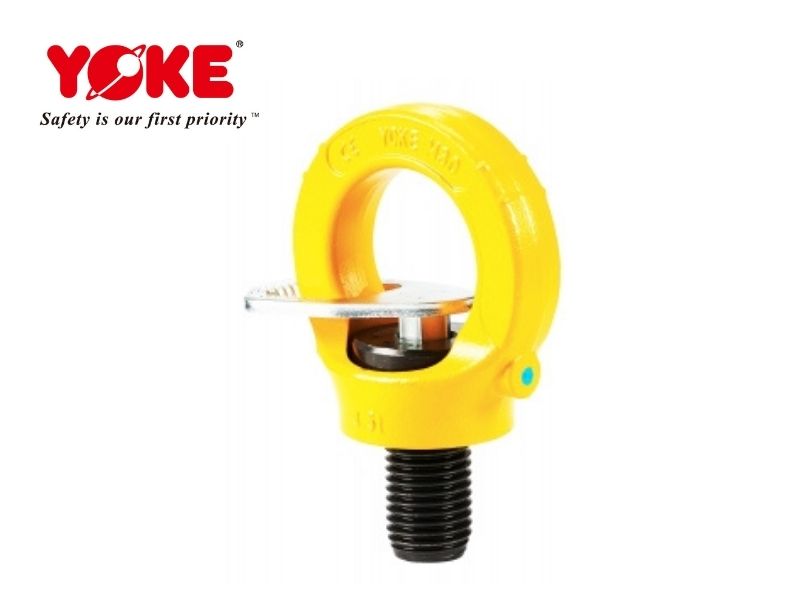 YOKE is one of top iconic Taiwanese manufacturers of lifting fittings for chain, wire rope and  webbing slings with over 35 years of experience in the industry. Their Key Eye Point can  rotate through 360° adjustable in the direction of the load to prevent the traditional motor  hoist ring from breaking the bolts due to lateral stress. With a key attached serving as torque  wrench, it brings you risk-free solution for lifting.
8. FRADOX GLOBAL – Venting Master' – Natural Roof Ventilation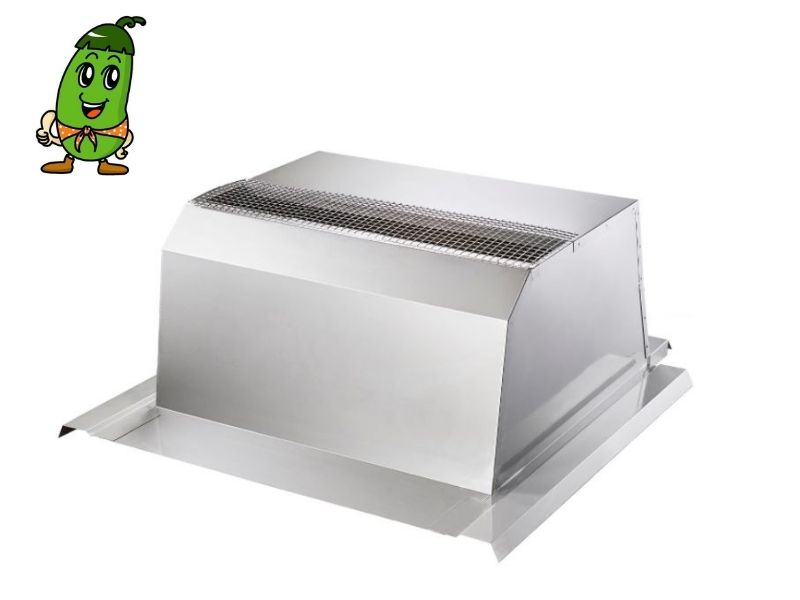 FRADOX is committed to the research and development of energy-saving, carbon-reducing and environment-friendly products. Their "Venting Master" Natural Roof Vent uses an  upward-opening design to cool down by natural convection. No matter wind or rain, it  effectively prevents the stifling feeling associated with hot and humid days.
9. WELL-LINK INDUSTRY – KVM Viscoelastic Damper (KVM)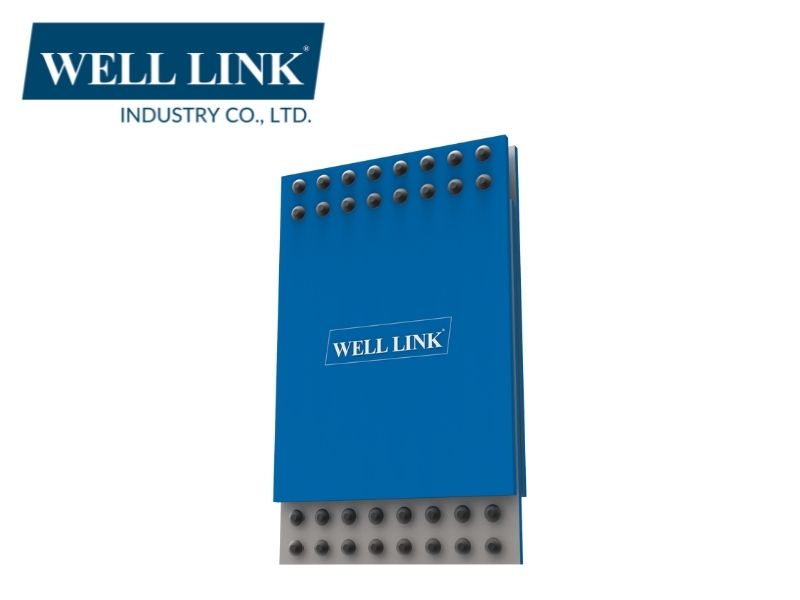 WELL-LINK is the largest manufacturer of anti-seismic devices and structural bearings for buildings and infrastructure in Taiwan. The Well-Link KVM Viscoelastic Damper (KVM ) is a passive, velocity displacement dependent energy dissipation device for vibration control and seismic protection of structures. It reduces the effects due to earthquakes and wind.
10. CHING YUANG ENTERPRISE – LED Balloon Light Tower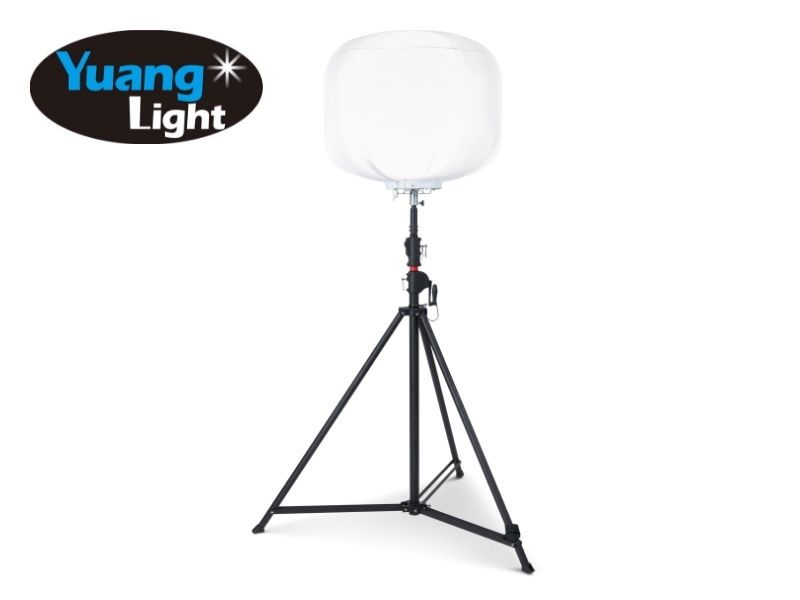 CHING YUANG specializes in manufacturing high watt LED lighting products, ventilation  systems and spot coolers. Their LED Balloon Light Tower is not only energy saving but also combines fan heat dissipation to extend the life of the lamp. Their patented balloon cover  provides warm and glare-free lighting all around.
The online product launch will be happening on 25th August 2021, and it will be divided into  2 categories: kitchen & bathroom and factory building materials.
If you are interested to have a one-on-one session with the representatives of these award winning brands, you can actually connect with them through business matching session  which is going to be held on 26th August 2021.
Don't miss out on this informative online product launch by Taiwan Excellence! For more  information and registration, please contact Mr Gabriel, 018-355 2560, or via: https://l.linklyhq.com/l/WOBY