Want to see history in the making while doing your part for charity? You'll be interested to know that Taiwan Excellence has organised an upcoming charity event finale starting 24 June 2022 that promotes healthy living.
This event is known as the LOHAS Taiwan Excellence 2022: Jump for Love which consists of several jump rope competitions to encourage people to be more active in order to achieve mental and physical wellness while working towards sustainable living.
LOHAS simply means Lifestyles of Health and Sustainability. Taiwan Excellence, a mark of high-quality innovative products from Taiwan, wants to promote a healthy lifestyle and ignite interest in jumping rope exercise for improving heart health, one of the most effective cardio exercises.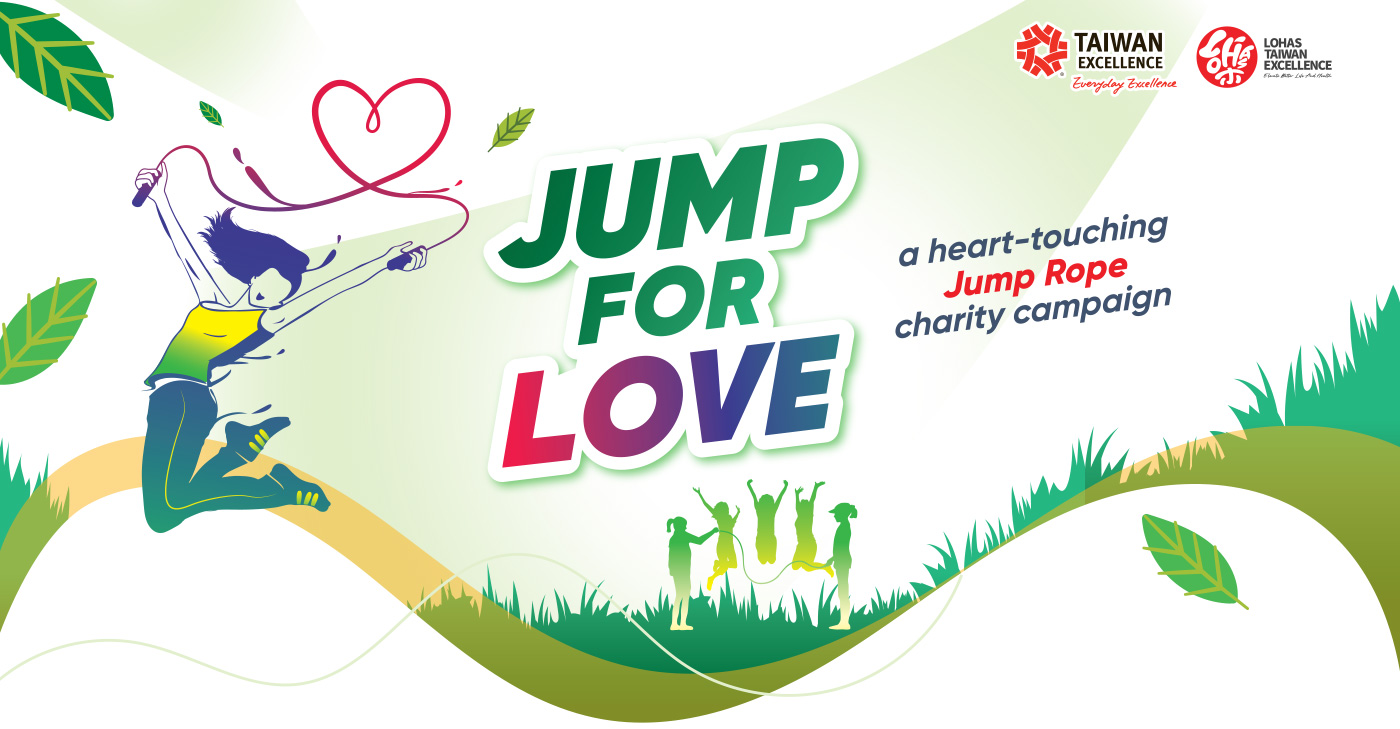 They are also attempting to enter the Malaysia Book of Records during this grand finale. 80 semi-finalists out of 5,000 participants of all ages and genders were chosen in the virtual preliminary rounds held from 16 May to 8 June 2022.
These semi-finalists will participate in a final challenge in which the three top winners for each category will take home prizes such as a Johnson Fitness & Wellness Horizon Fitness TR3.0 Treadmill worth RM2,888, Asus Chromebook Flip C214M Laptop worth RM1,299 and ible Airvida Wearable Air Purifier worth RM788.
300 lucky winners will also be chosen to receive attractive products from Bio-Jourdeness, :dc Technology Material, and Natural Beauty worth a total of RM 50,000, whereas the winner of the grand prize Johnson Fitness exercise bike will be drawn at the Opening on 24 June.
How does LOHAS Taiwan Excellence 2022: Jump for Love help the less fortunate?
Additionally, Taiwan Excellence is also taking advantage of this community outreach campaign to extend a helping hand to the less fortunate and disadvantaged groups across all ages and ethnicities.
It's a really great event as you don't have to donate any money or materials, all the participants need to do is take part in the jump rope competition and turn their jumps into charity points to bring a positive impact to the local communities.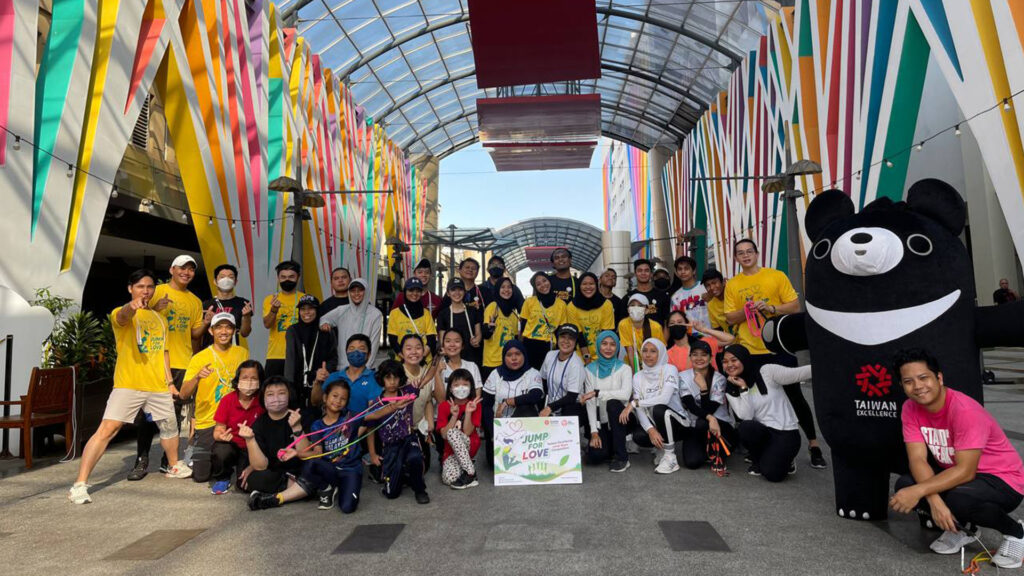 The skips that were recorded during the event were converted into love points that will benefit children who are less fortunate. It was hoped for 800,000 points, but thanks to enthusiastic public response, this was easily surpassed.
As a result, Taiwan Excellence will donate products worth RM 50,000 to the Suriana Welfare Society, including KARMA wheelchairs, AROMASE shampoo, TATUNG electric cookers, Simba feeding bottles, and essential items such as rice, oil, and biscuits.
What are the jump rope competitions about?
Now that the preliminaries are over, the contestants are gearing up for the grand finale which will take place in a physical event starting 24 June 2022 to 27 June 2022 in Sunway Velocity Mall.
The semi-finalists will compete in the singles rope jump category and the singles freestyle category on 25 June 2022.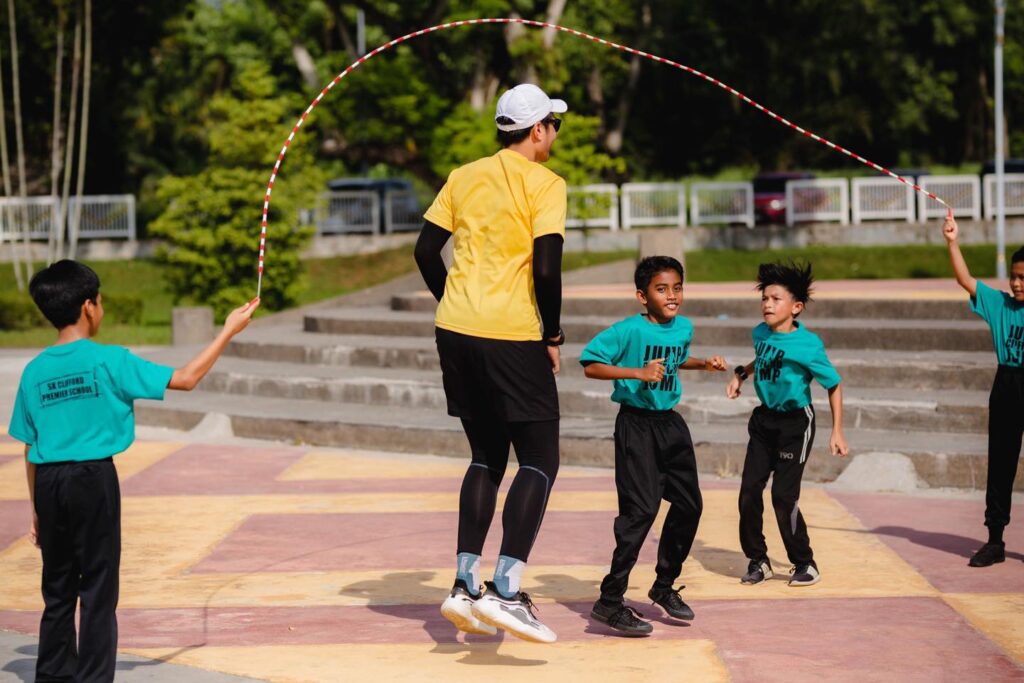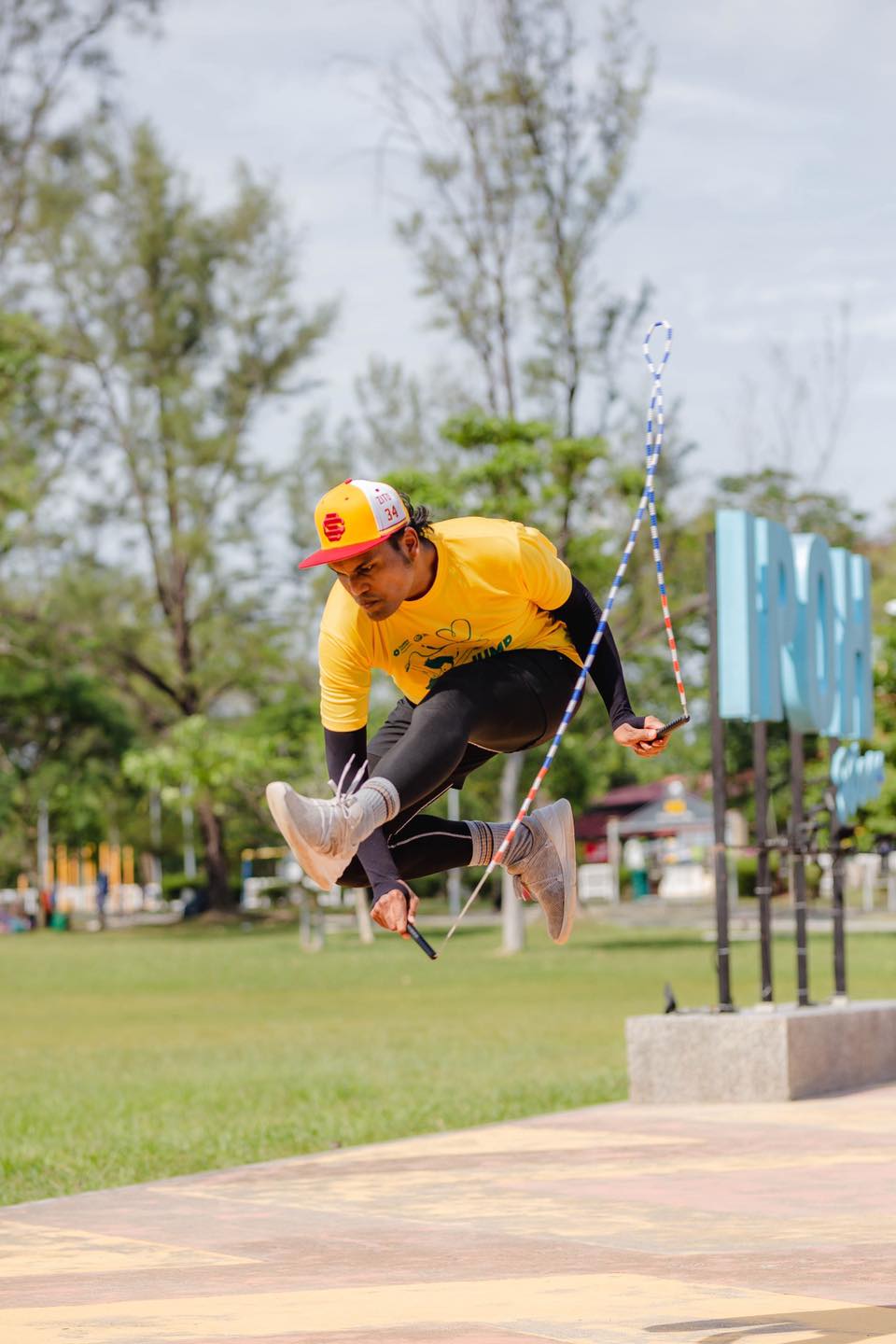 Basically, for the singles jump rope category, contestants will compete to see who can jump the most times in one minute while for the singles freestyle category, they will compete to see who can jump the most creatively in one minute.
That's not all, the first 500 visitors to the event every day will receive special early-bird gifts so make sure you don't miss out.
What other fun and exciting activities will be available?
Aside from the above-mentioned jump rope competitions, they have organised some other activities for the four-day event so visitors can enjoy the time spent there and show their support for this event.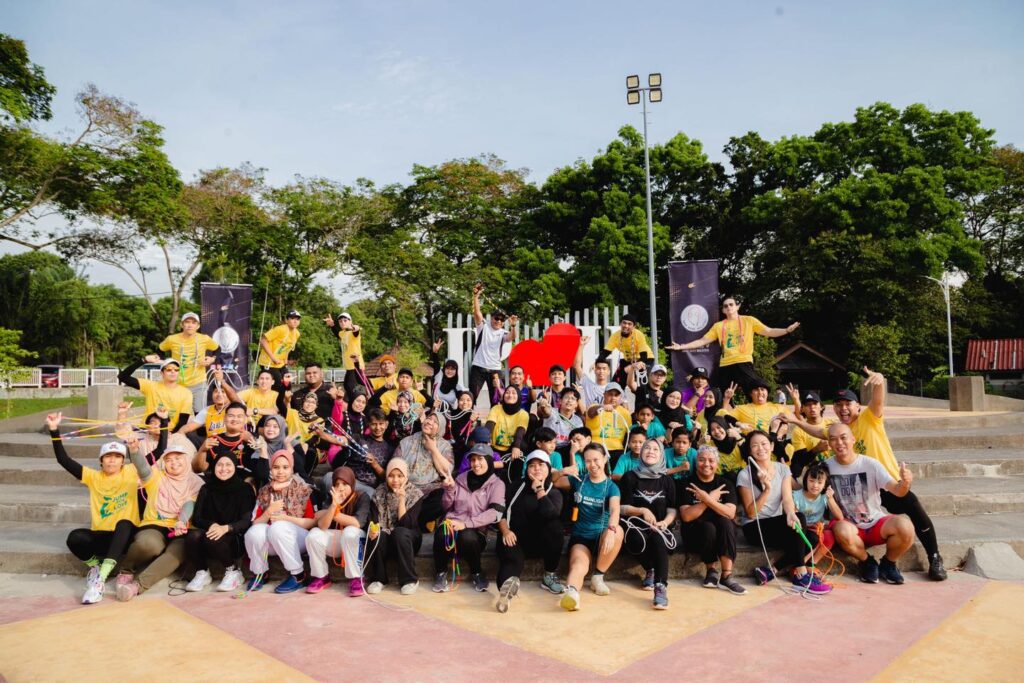 Do come over and show your support towards this wonderful event which is happening in:
Venue: Main Atrium, Ground Floor, Sunway Velocity Mall
Date: 24 June 2022 to 27 June 2022
Introducing TUMÄ – Air Ventilation Specialist
This event is done in collaboration with Taiwan's Bureau of Foreign Trade and Taiwan External Trade Development Council (TAITRA) with the support from the Malaysian Jump Rope Federation, Jump Rope Malaysia and the GB Rope Skipping Academy.
Visitors to the event can also find out more about products from 13 award-winning Taiwanese brands including hair and beauty care solutions, as well as health and leisure products such as TUMÄ products.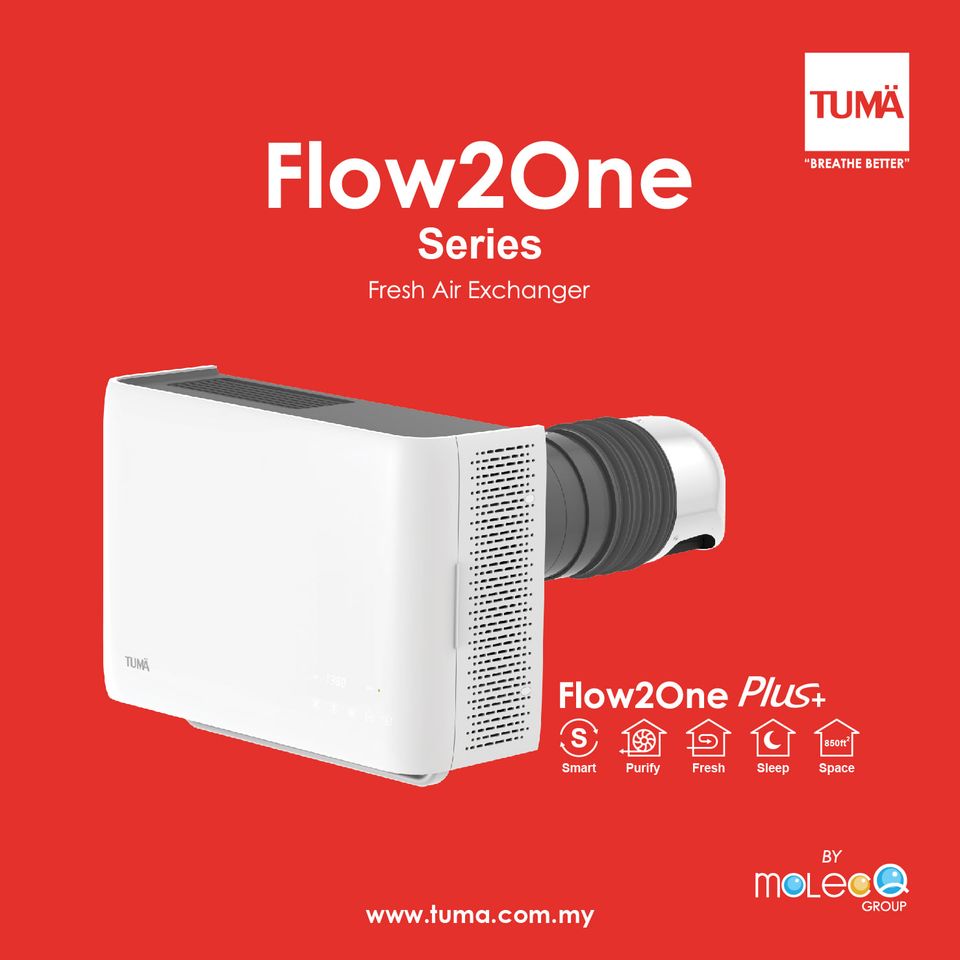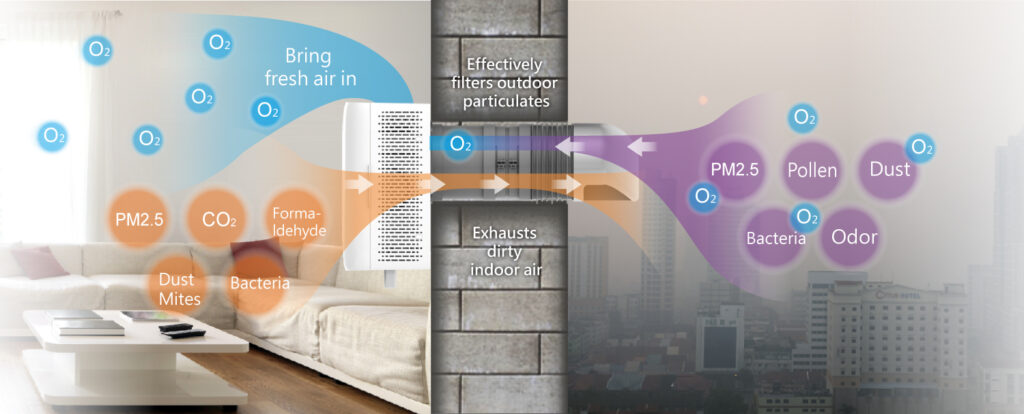 They are the event's silver sponsor and TUMÄ is famed for its air ventilation products. They are first and the only brand in Malaysia to introduce the Single Air Exchanger, the Flow2one.
Having a proper air ventilation system and good airflow is especially during Covid-19 or even to prevent diseases is an important part of our lives now.
This air ventilation system helps improve the air quality caused by humidity, odour and heat in your home and reduces the carbon dioxide so you can breathe better and enjoy a higher quality of life.
They are the number one Dc motor ventilation system and have been awarded the Taiwan Excellence mark and IF Design award due to their innovativeness.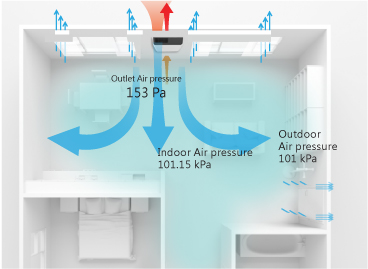 Some of the other sponsors include Acera, Aromase, dermaAngel, Jourdeness, Rightest, Dacian Technology Material Co., Ltd., Eleclean, GoodArch Technology, ible, Johnson Fitness & Wellness, Natural Beauty and Vinaera.
For more information, please visit their official website or follow the Taiwan Excellence Facebook Page