We actually spend a lot of our time in front of the sink. That's where we brush our teeth, wash our faces, admire our good looks…you get the idea. And as such we'd want our bathroom sink to look great, right? Here are some bathroom sink design inspirations to do just that.
1. Simple Rectangular Elegance
Simplicity is underrated. There is something inherently pleasant about seeing a design that's simple and clean.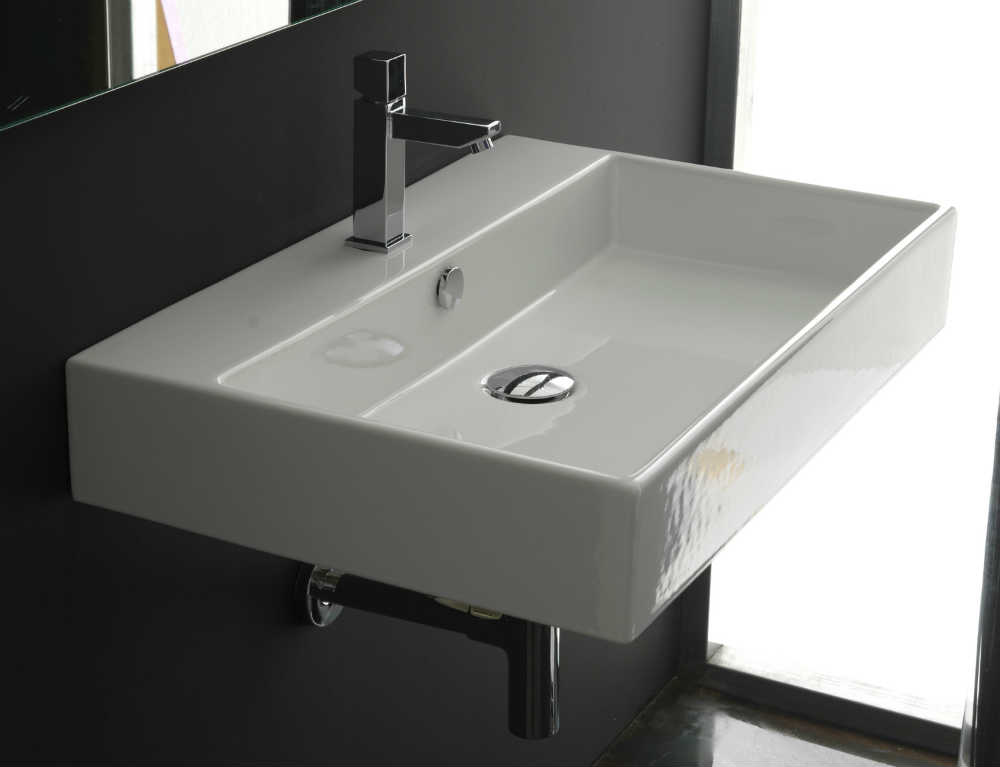 2. Earthy Shell-Shaped
Inspired by nature's designs, this shell-shaped sink bowl is paired with earth tones to create a lovely combination.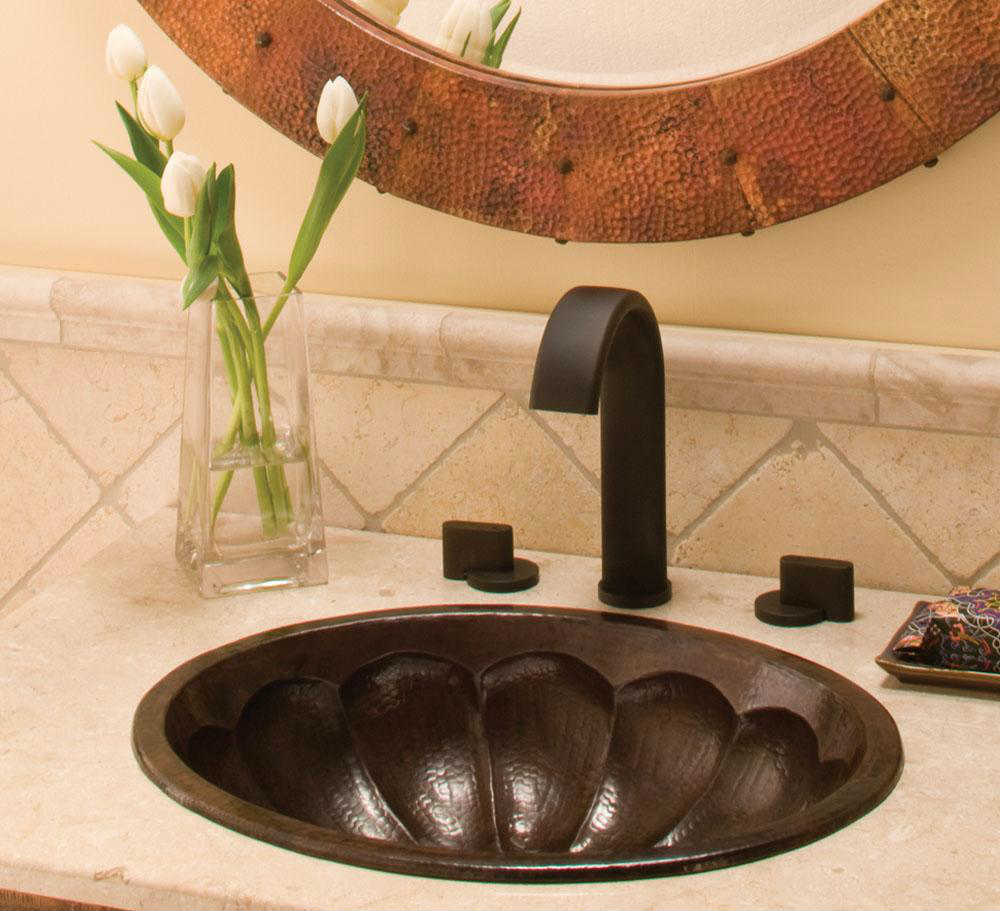 3. Classic Wrought-Iron Bowl Sink
If you want a more classic look, this vintage design is to die for. It makes you yearn for the old days of lords and ladies.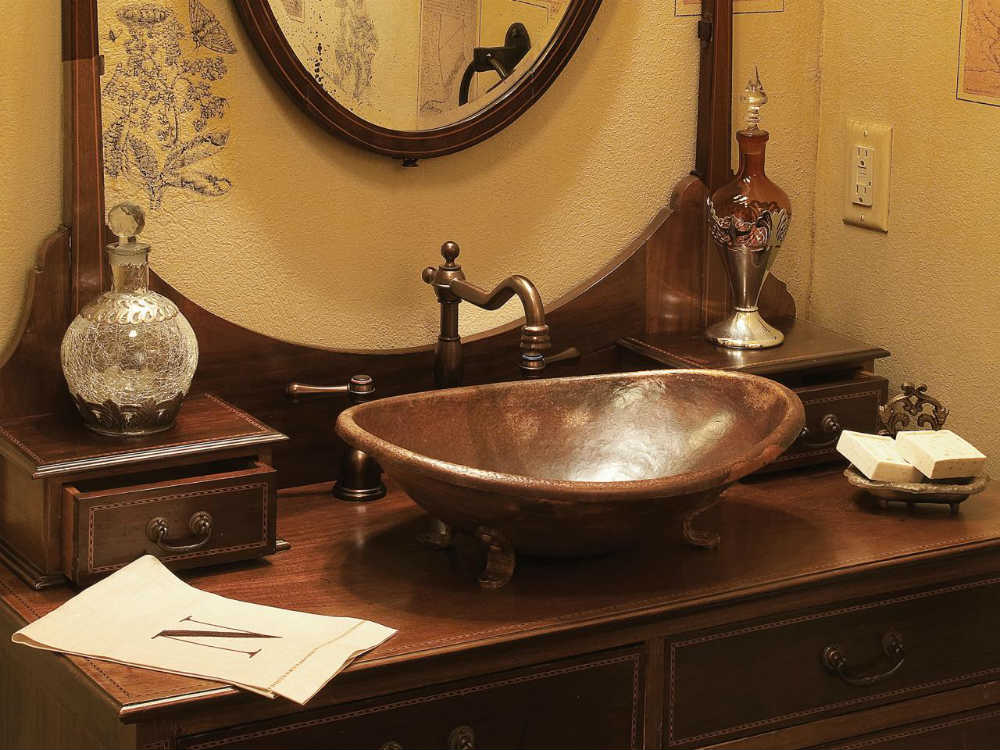 4.
Space-Saving Corner Sink
Here's a treat for those with small bathrooms: a nice angled corner sink that is space-saving and practical.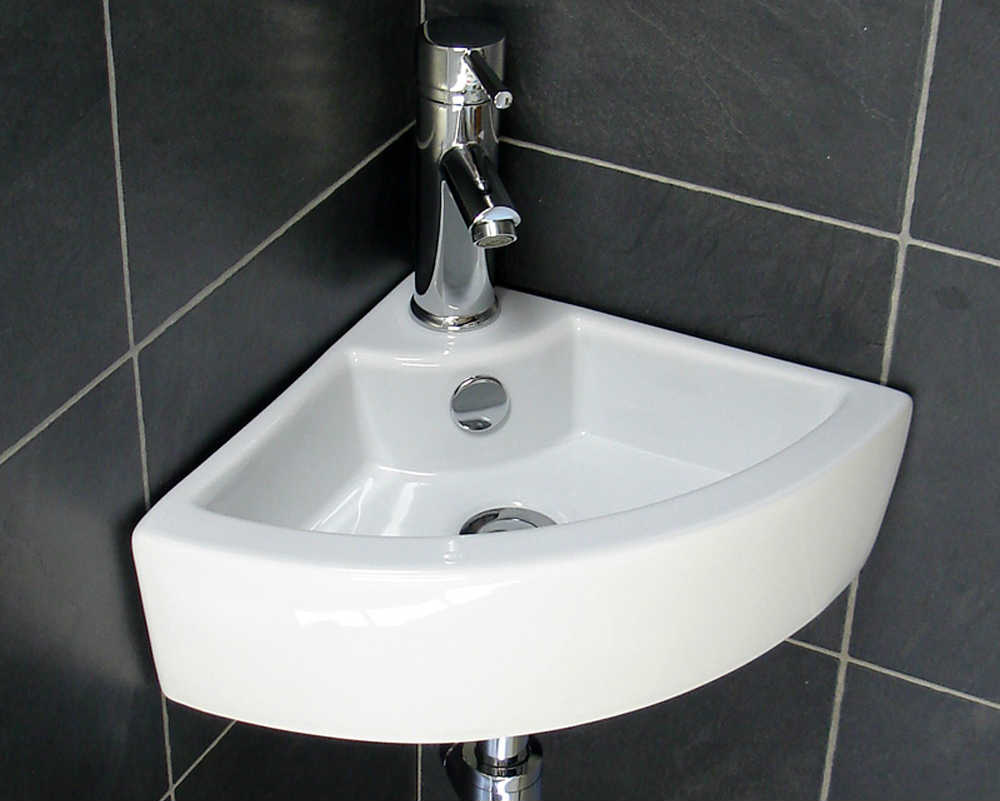 5.
Black Raised Bowl Sink With See-Through Table
Another classic design, but it's more inspired by the elegant beauty of asian spa decor. You will definitely feel relaxed and fresh after beautifying yourself at this sink.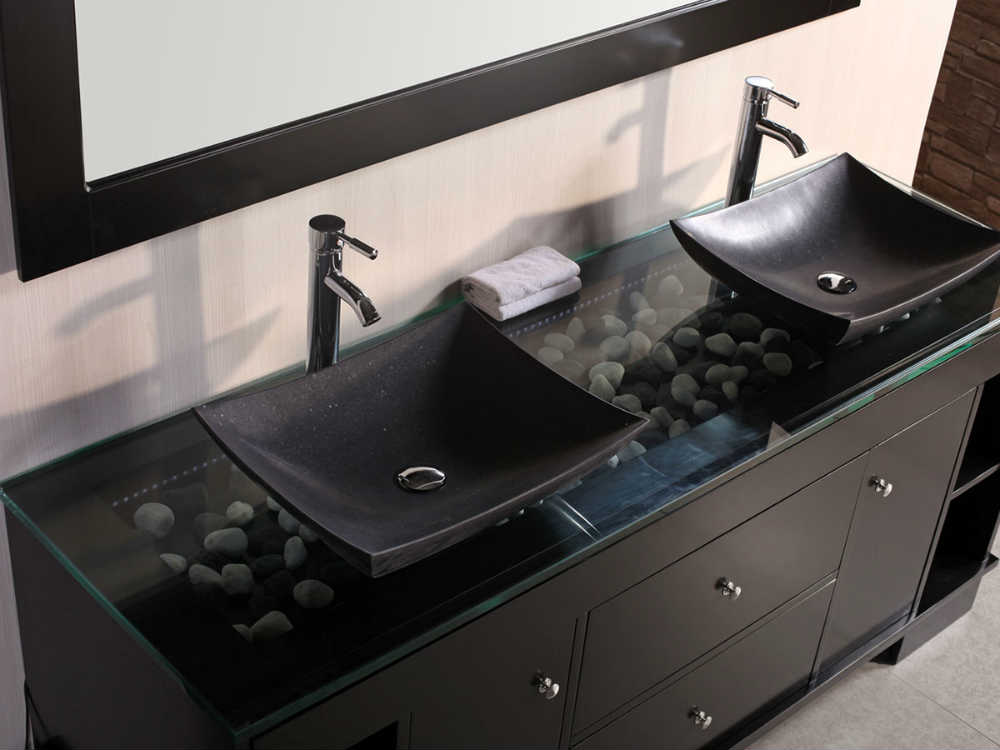 6.
Graceful Octagonal Sink
Now this…this is a beautiful geometric design that is gorgeous in so many ways. It would not look out of place in a 5-star hotel.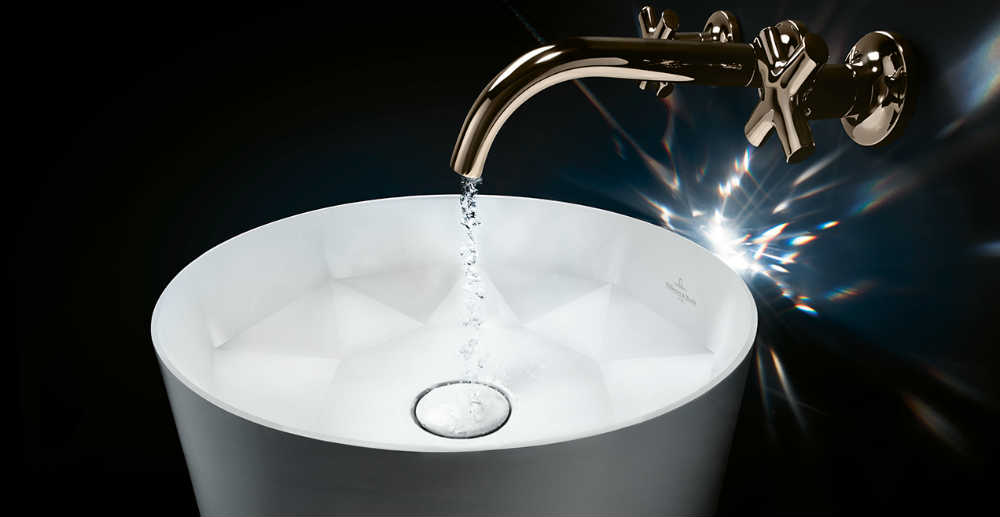 7.
Wooden Base With Spiral Design Bowl
A mix of natural and contemporary minimalism, this simple wooden base sink with a carved out spiral bowl is amazing.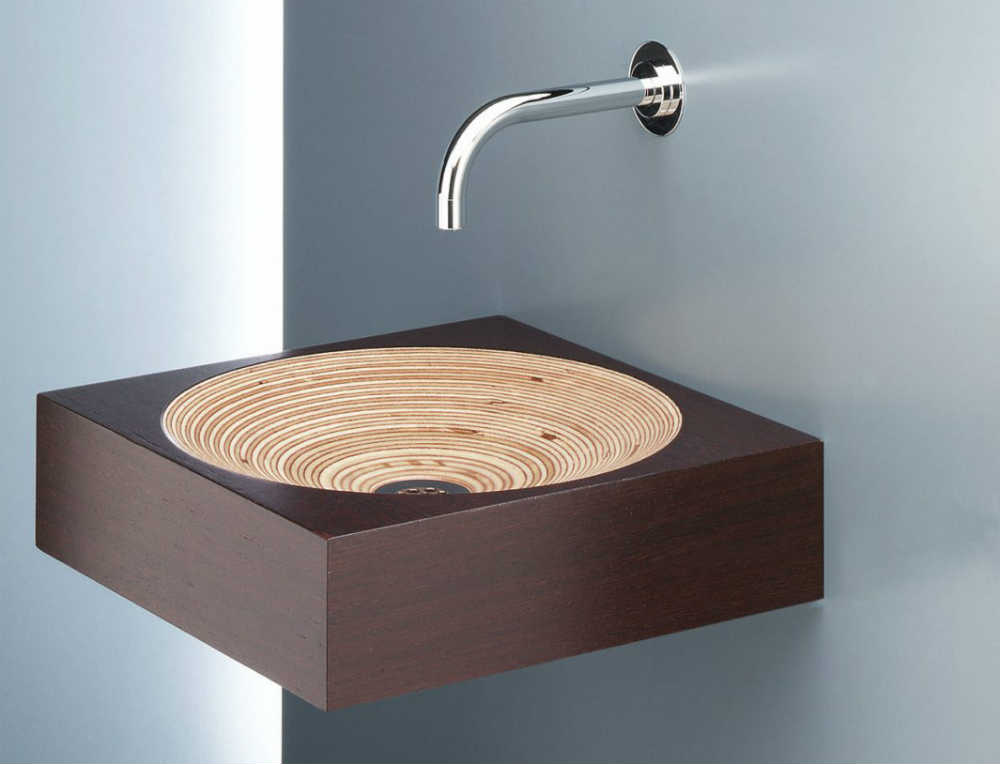 8.
Wide Trough Double Sink
If you're living with a significant other, you know that sharing one sink can get pretty frustrating. How about this wide trough-style double sink so you both can brush your teeth at the same time?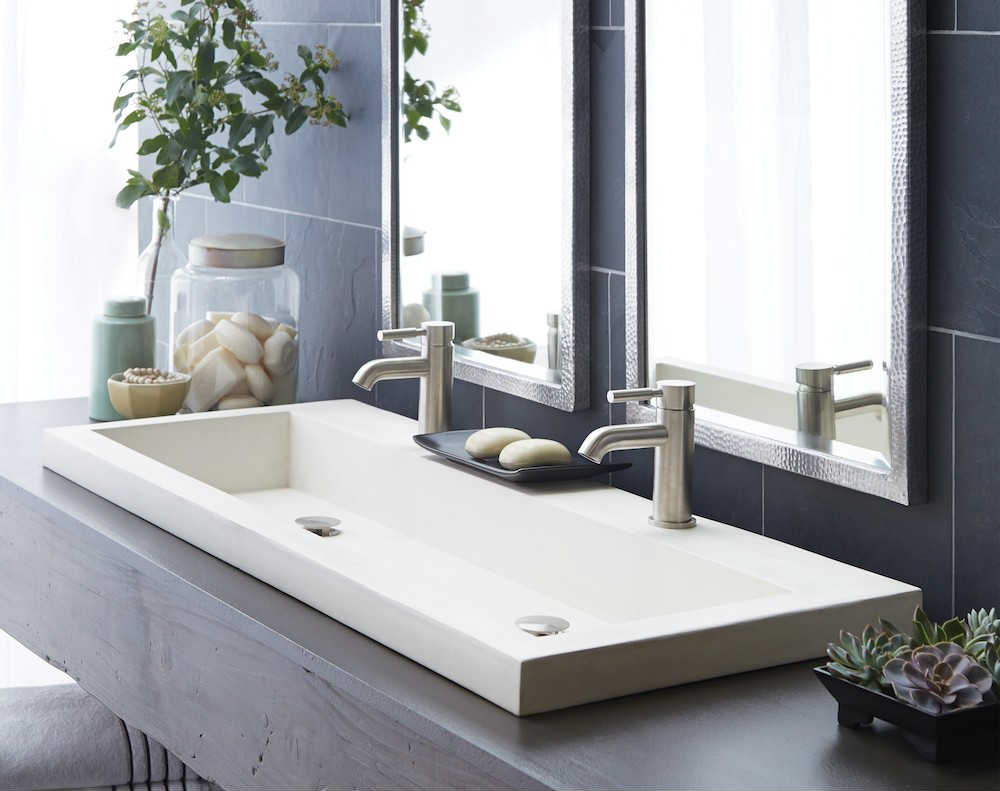 9.
Simple Square Concrete Sink
Bare concrete is an underused style in home decor, especially for your bathroom sink design. This eye-catching concrete sink proves that concrete doesn't have to be boring.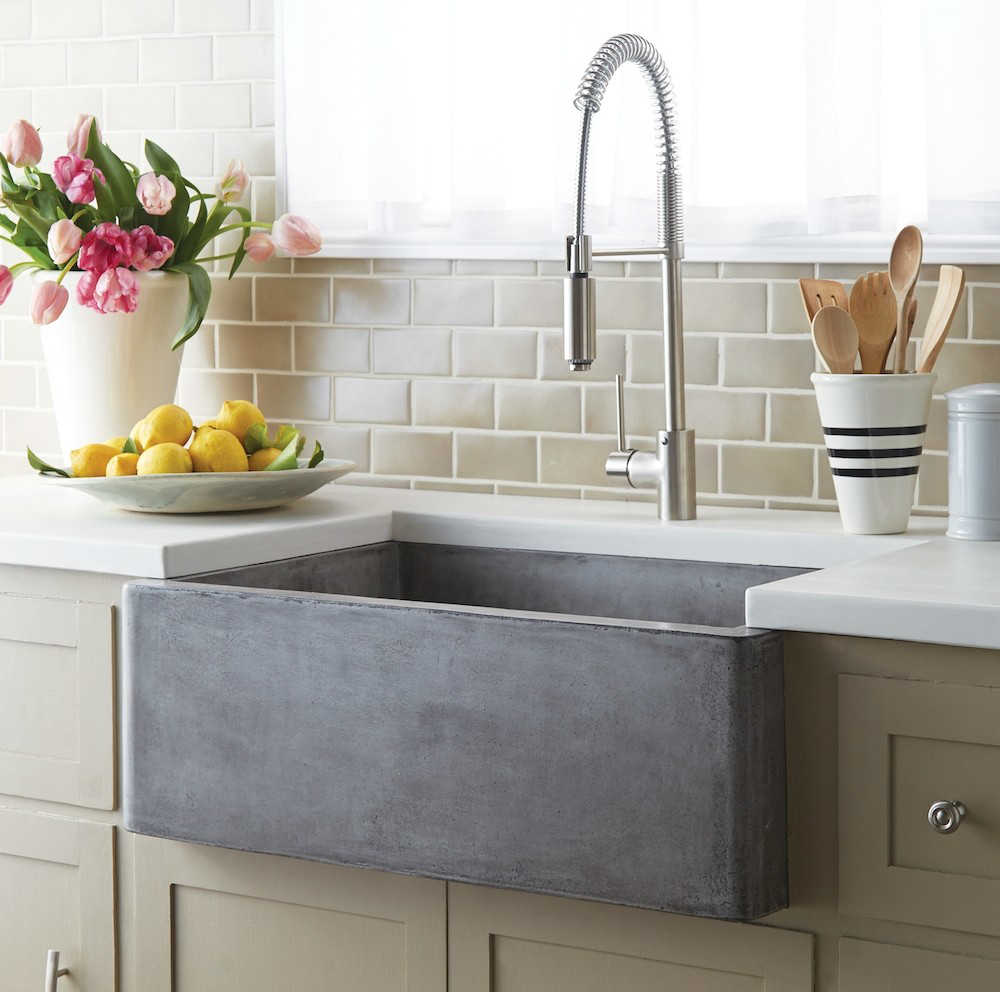 10.
See-Through Bowl
Finally, this see-through bowl would look nice if you have window to let the sunlight in, with the glass bowl catching the light in an attractive way.