Everyone wants the perfect bathroom which they can luxuriate in when they clean up for the day and an easy way to do so is to incorporate elegant and stylish Italian vanities inside for a more classy feel. Here are some utterly gorgeous pieces that you would definitely covet in your bathroom that makes you feel like royalty while using the amenities.
1. Red Italian Bathroom Vanity
This bold and beautiful red vanity is what dreams are made of as it looks outstanding enough to be a statement piece but won't overpower the rest of the decor. Adorned with some sparkly handles, you might just be tempted to use this in a more prominent area instead.
2. Floral Italian Vanity
This awesome vanity is very eye-catching and is perfect for spicing up any dreary bathroom with its grand black and gold facade. Embossed with a floral motif in gold set against a striking black background, it will look really luxe in the bathroom.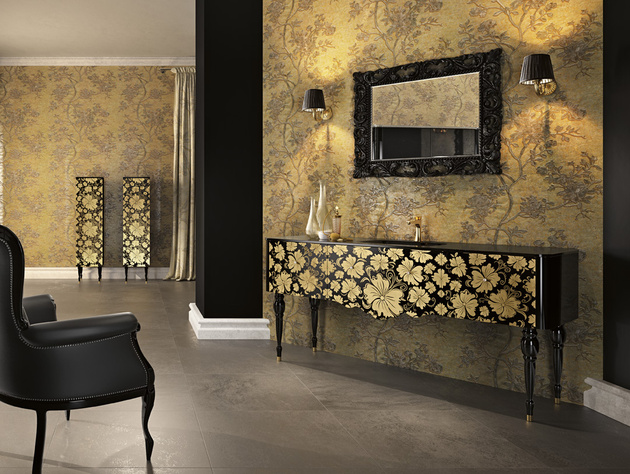 3. Simple Italian Vanity
Actually, if you have space, you don't necessarily need to place your vanity in the bathroom but it can be put in other spots as well. This simple vanity simply screams understated elegance without having too many embellishments to distract from its flowing lines which is a clever idea.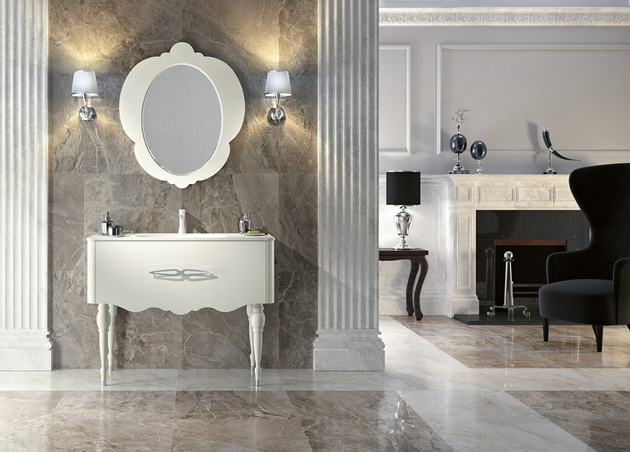 4. Bold Italian Vanity
This shining example of an Italian vanity is exactly what you need to dress up a plain bathroom and with its graphic floral embellishments in gold against a red background, there's nothing more stylish. Paired with a shimmering gold mirror, you might never want to leave your vanity table.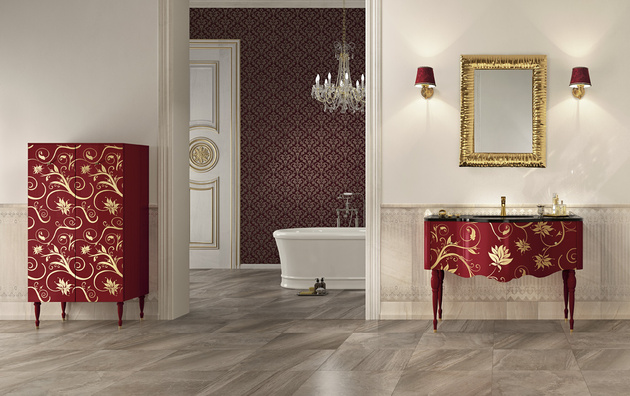 5. Black Italian Vanity
This vanity is slightly different from the rest as it has a rather geometric effect but that works really well with the glittering handles to offset it and make it look more classical. It will look timeless and chic in any bathroom.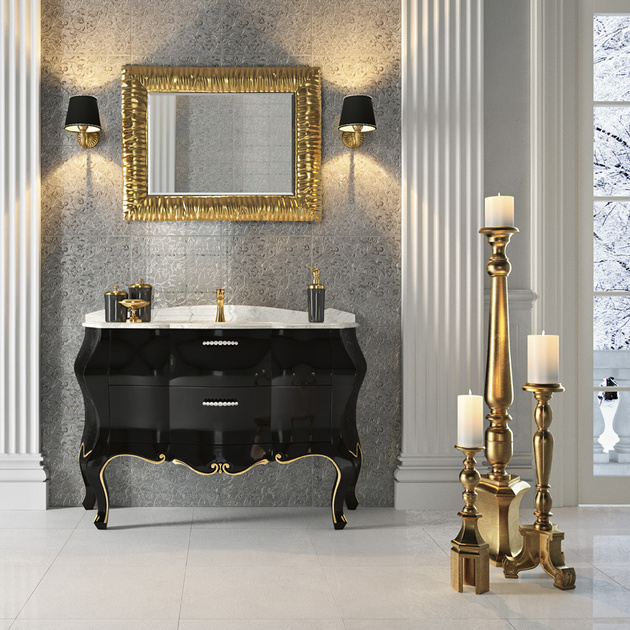 6. Sharp Double Italian Vanity
Sometimes it's good to have a double vanity so that you can save time and have more space on the counter to place all the beauty products you need. Besides, with this gorgeous number, there's certainly no reason why you shouldn't splurge on one.