Powder rooms may be small in size but this doesn't mean that they can't be packing a punch, style-wise. It's not only an extra bathroom but can be decorated so beautifully you may just want to spend all your time in there. Here are some ideas that will revamp your powder into something glorious.
1. Bold Blue
It's time to go big or go home in your powder room and this lovely patterned wallpaper in blue is a really great choice. Don't be afraid to use daring patterns in the powder room and then pair them with other blue accessories as well. A few other pieces in white such as the sink and toilet will help to tone it down.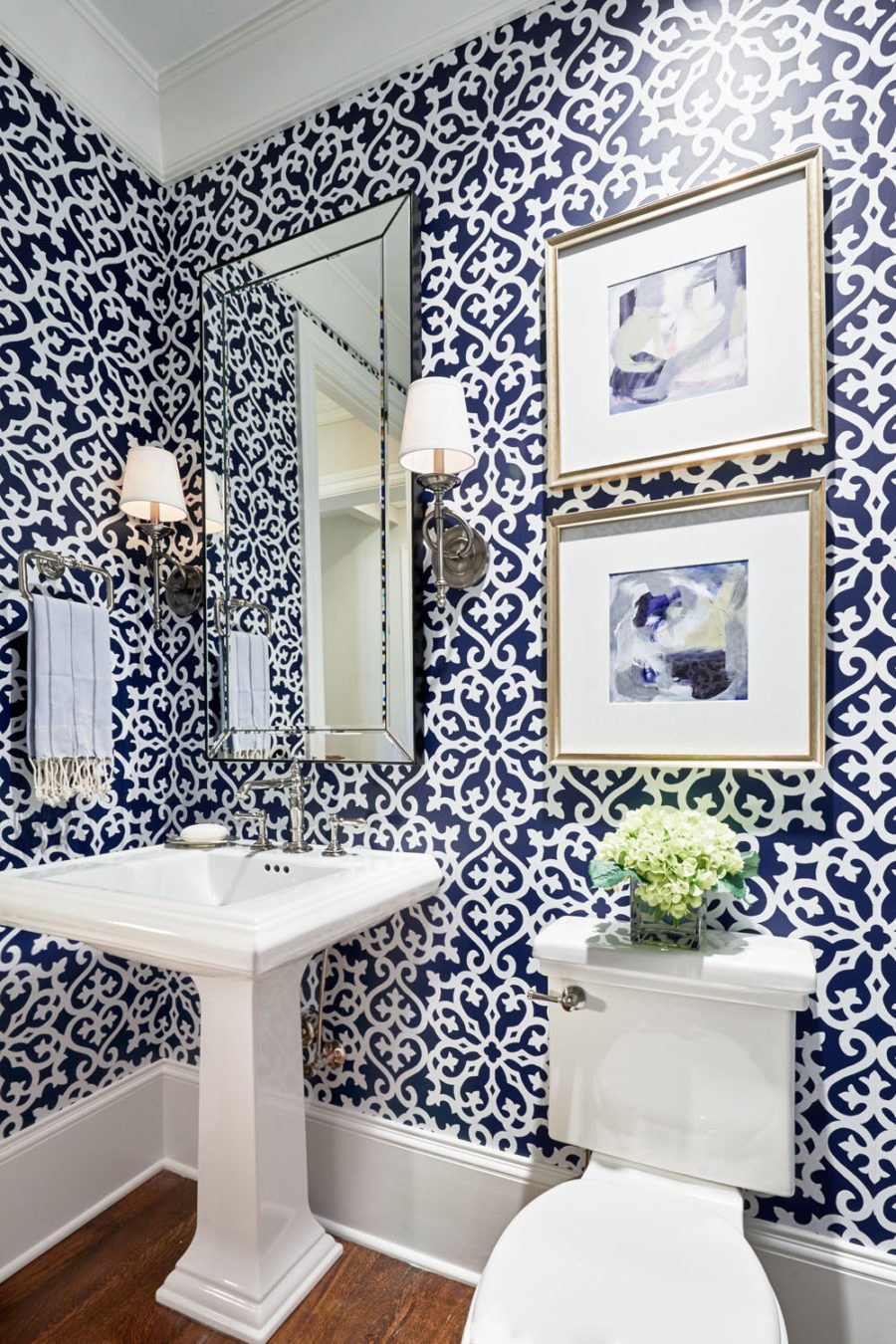 2. Metallic Style
Going metallic on your powder room is such an elegant way to decorate it and makes it look super glam as well. Use a gorgeous metallic wallpaper inside and then decorate with a marble sink and chic lamps that will make it look awesome.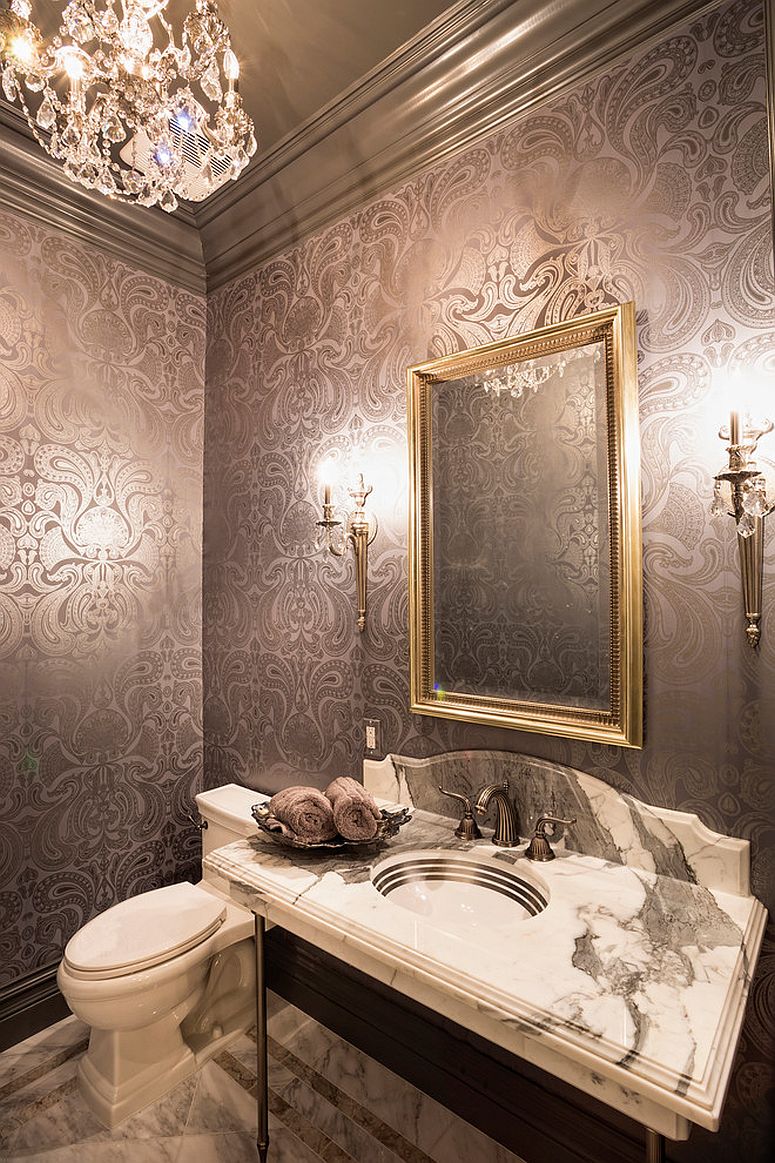 3. Going Floral
You might think that florals are too feminine but they can actually look quite edgy too if you choose a dark colour. This daring wallpaper makes it look great and when you match it with some cool metallic elements, it gives it an air of gracefulness as well.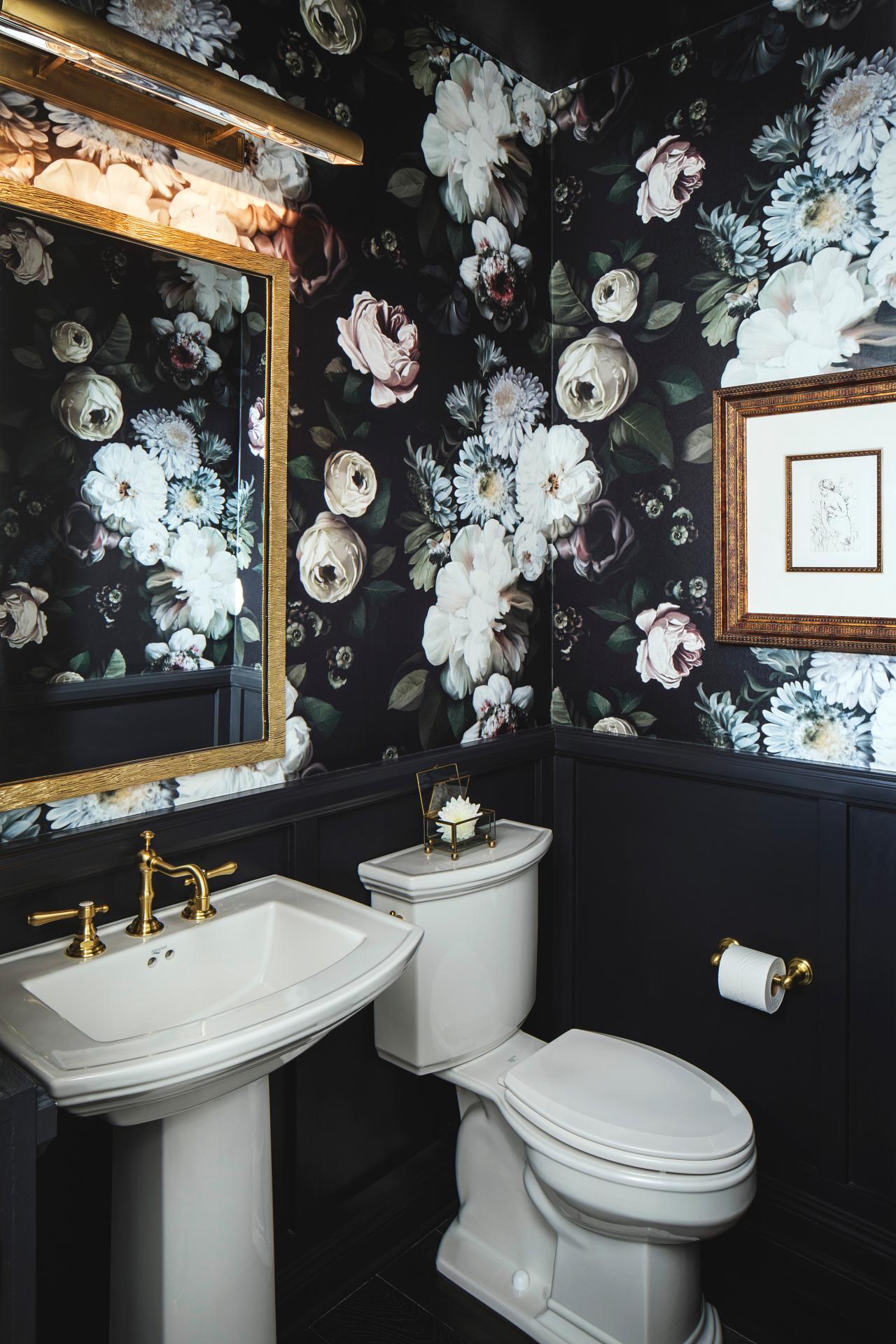 4. Black and White
Who says black and white is boring? This powder room is awesome dressed up in a bold black and white wallpaper that really makes it pop. As for the marble sink, it elevates the elegance of the powder room as well.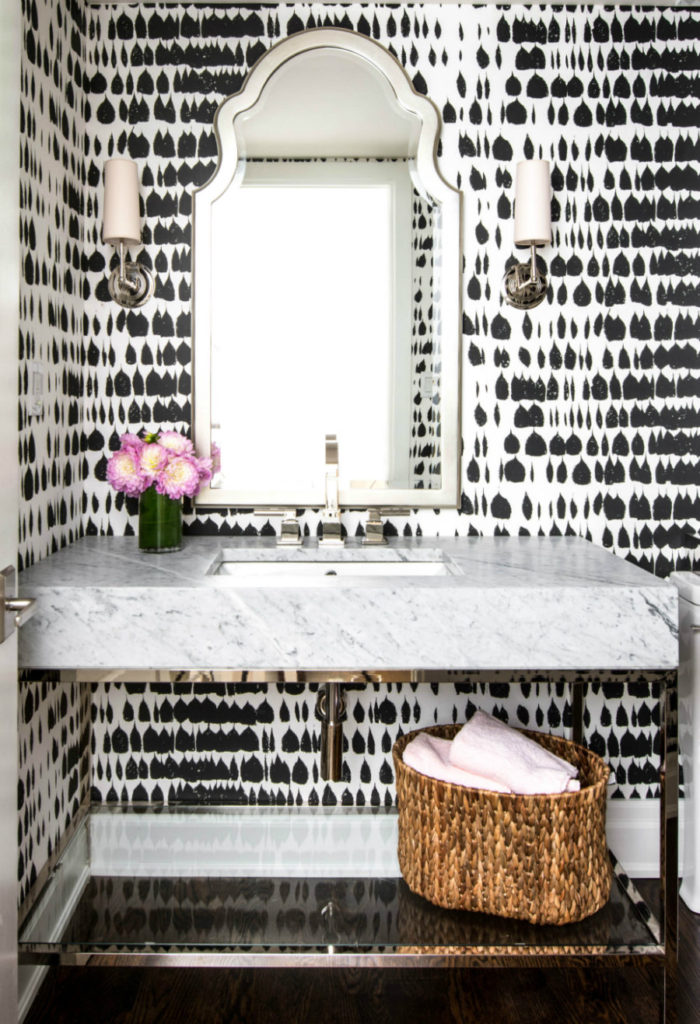 5. Masculine Design
If you want to go for a more masculine look then you should go for a darker look and this striped wallpaper is one of the best choices. The simple mirror and rugged wooden counter and translucent sink makes the space look sleek and elegant.