The bathroom isn't just the place for us to perform our daily washing up routine but also an oasis of calm for us to refresh our tired and dirty bodies after a long day outside. Therefore, having a good shower is imperative not only to ensure that we are clean but also to let us enjoy the relaxing sensation of water washing away our stresses.
1. Shower for Two
If you like to save time and are a couple living together then a shower built for two might just be the thing for you. Keep the look light and airy with glass panels and light floor tiles.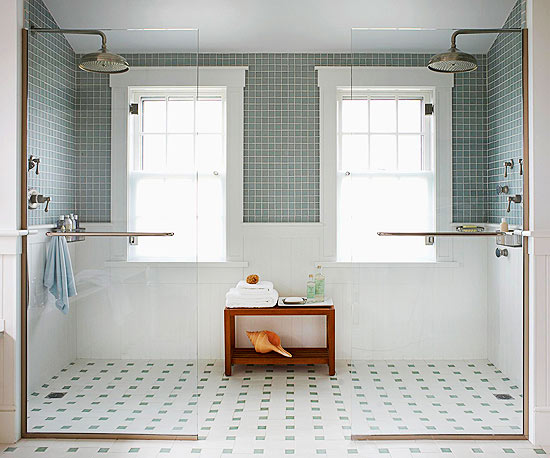 2. Arched Shower
Bring some old-world glamour to your bathroom by building an arched entryway into your shower enclosure. Marble and granite tiles give it a sophisticated look.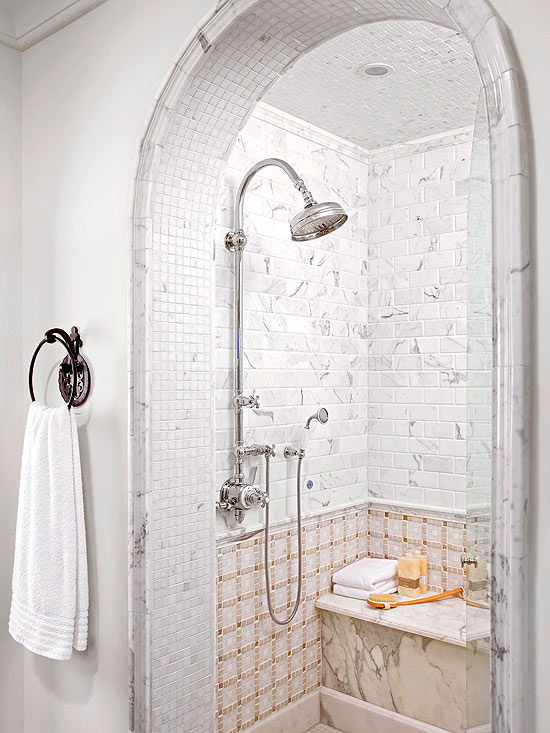 3. Corner Shower
If you have a smaller bathroom and want to fully utilise the space then you can consider using an awkward corner to turn it into this convenient shower. Partial glass enclosure allows the space to be separated from the vanity area.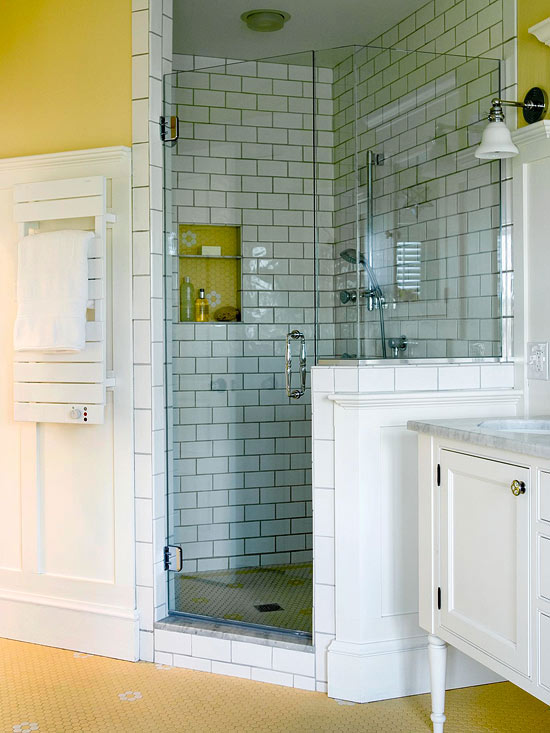 4. Double Glass Doors
Installing glass doors on both sides of the shower enclosure allows easy access on both sides. That way, you don't have to walk one whole big round just to get inside the shower. The luxurious golden rain showerhead also makes it look more elegant.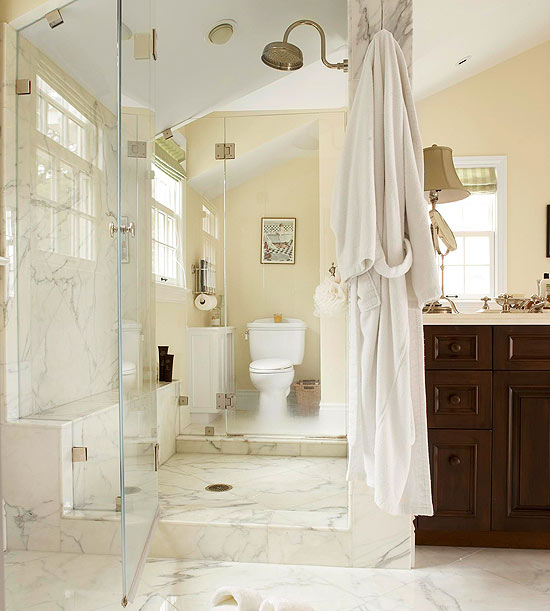 5. Curved Shower Wall
Bored of the boxy shapes of shower enclosures? Then this curved wall reminiscent of a wave is perfect for you. Just remember to include a glass panel in the middle to allow light to filter through.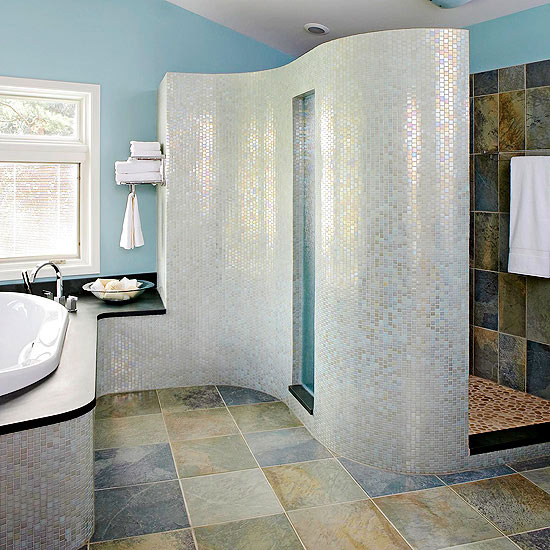 6. Shower with Skylight
If you love the idea of an outdoor shower but are hesitant about the lack of privacy then fixing a skylight at your shower space will make it seem almost like you have an outdoor shower.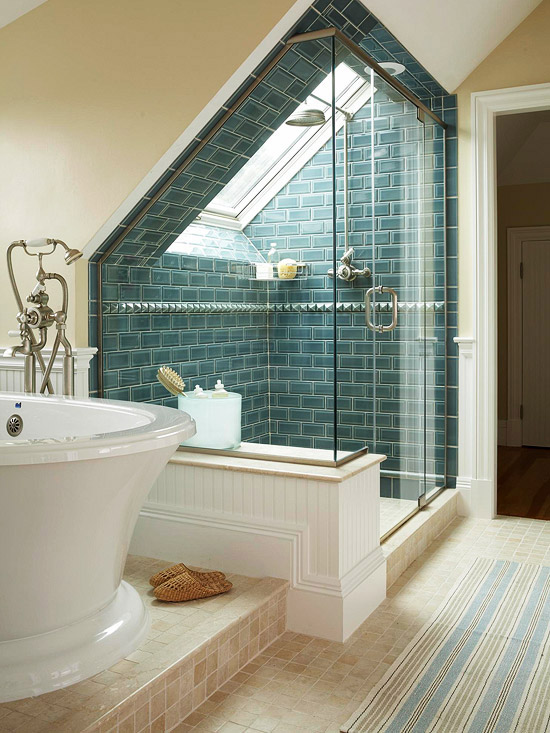 7. Body Spa Shower
Invest in body spa showerheads if you have the means to do so and you will find it to be one of the best decisions you've ever made. The showerheads help to melt away the stress from your body.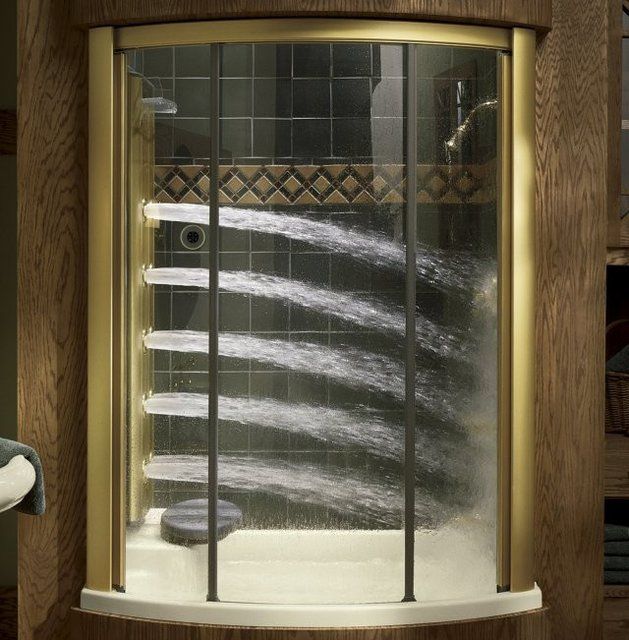 8. Luxurious Rain Shower
This premium-looking rain-style showerhead will ensure that you have the best showers in a sophisticated environment. The glass panels makes it look more bright while the glossy tiles elevates the classiness of the shower.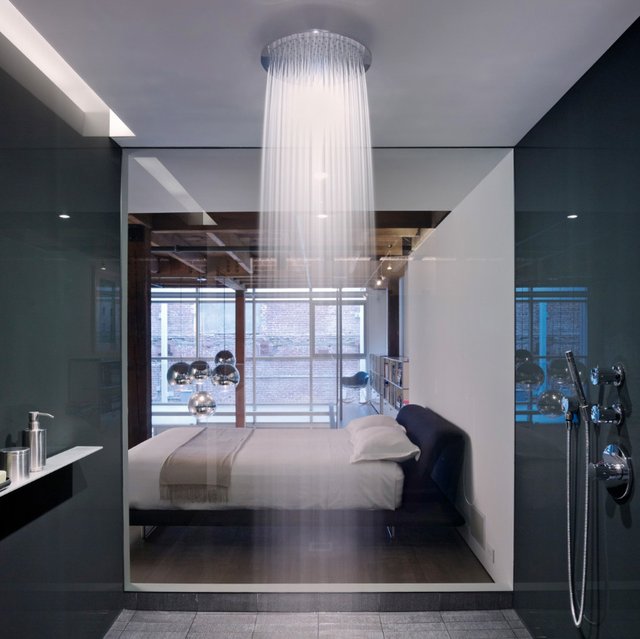 9. Circular Shower
You are bound to have seen many boxlike shower areas but having a circular shower space is rarely seen and looks rather special. If you have a big enough bathroom, placing it right in the middle makes it look more unique.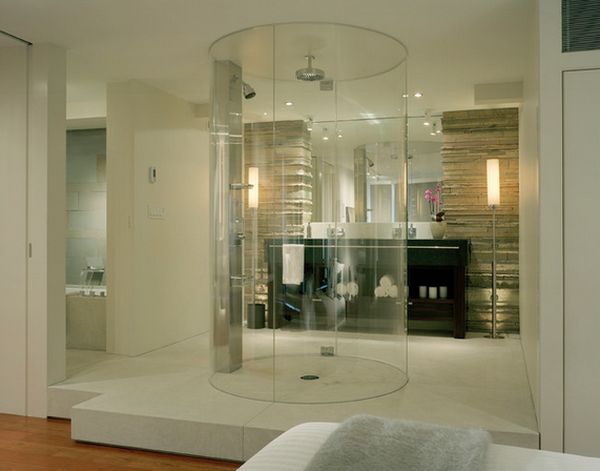 10. LED Light Shower
Want to have a futuristic shower that looks like it belongs in a sci-fi movie? Putting LED lights at your rain showerhead brings a whole new vibe to your shower and makes it look really cool.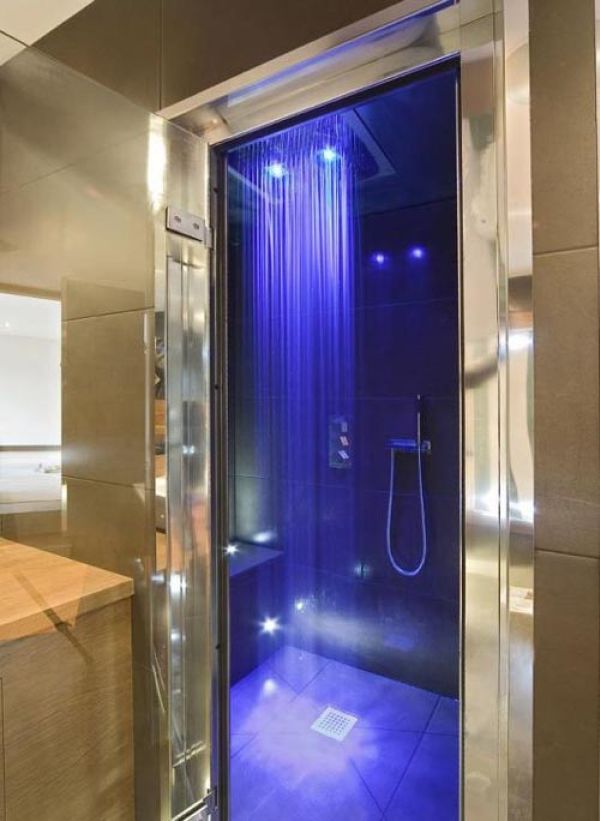 11. Colourful Shower
A bathroom doesn't have to be all boring neutral colours to look good. In fact, if you love colours then put your favourite bold colours in your shower enclosure and watch as your bland shower turns into something fun and cheerful.