Almost anyone knows the charm and timelessness that marble exudes and you can hardly go wrong with having some of that material in your bathroom. These white marble bathrooms are so gorgeous that you can't help but be inspired and do some of the same in your home.
1. Old World Bathroom
This pretty and airy bathroom really maximises the use of white marble on almost every surface they can. The floors have some patterns on them to keep it from being too boring but as an added stroke of genius, the mint cabinets make it look even more interesting.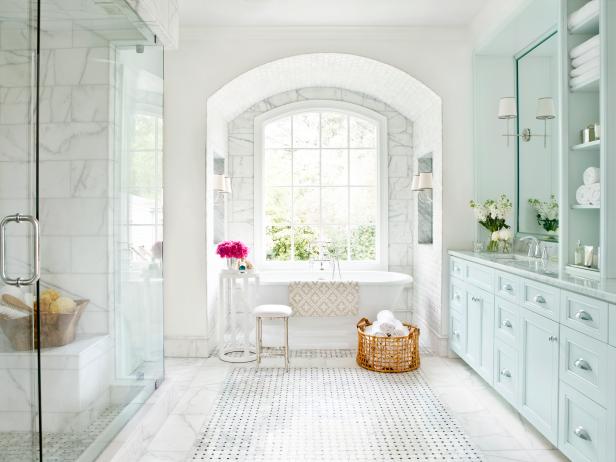 2. Modern Bathroom
You may think that white marble can look a little old-fashioned sometimes but the truth is, marble is so versatile that it can be used with almost any look. This modern bathroom is decked out in wall-to-wall white marble accentuated with a plain white counter and glass to let the marble take the spotlight.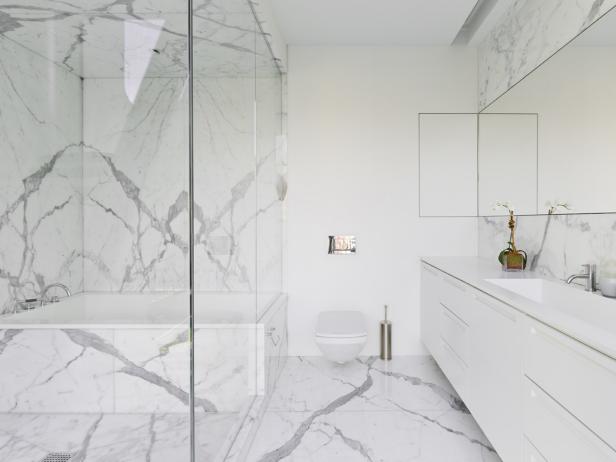 3. Herringbone Pattern Bathroom
Marble can be quite costly and put quite a dent in your pocket so if you don't have the funds, you can consider using marble tiles for a stunning effect too. The herringbone pattern on the floor is created with marble tiles while the rest of the decor is kept simple yet classically stylish.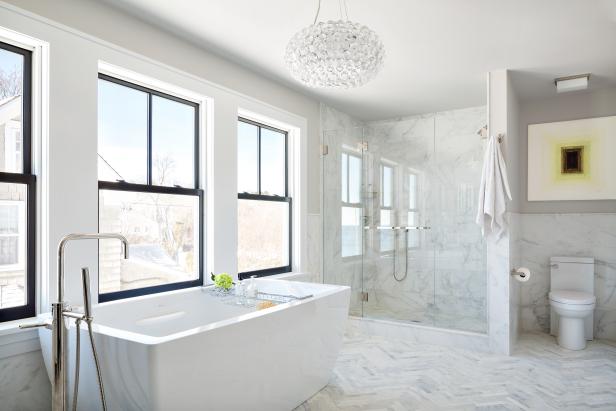 4. Spa-like Bathroom
Splash out on a truly luxurious which emulates those relaxing bathrooms you normally see in high class spas if you can afford it. A spacious white marble bathroom is the epitome of posh and the sunken jacuzzi bathtub certainly goes a long way in transforming it.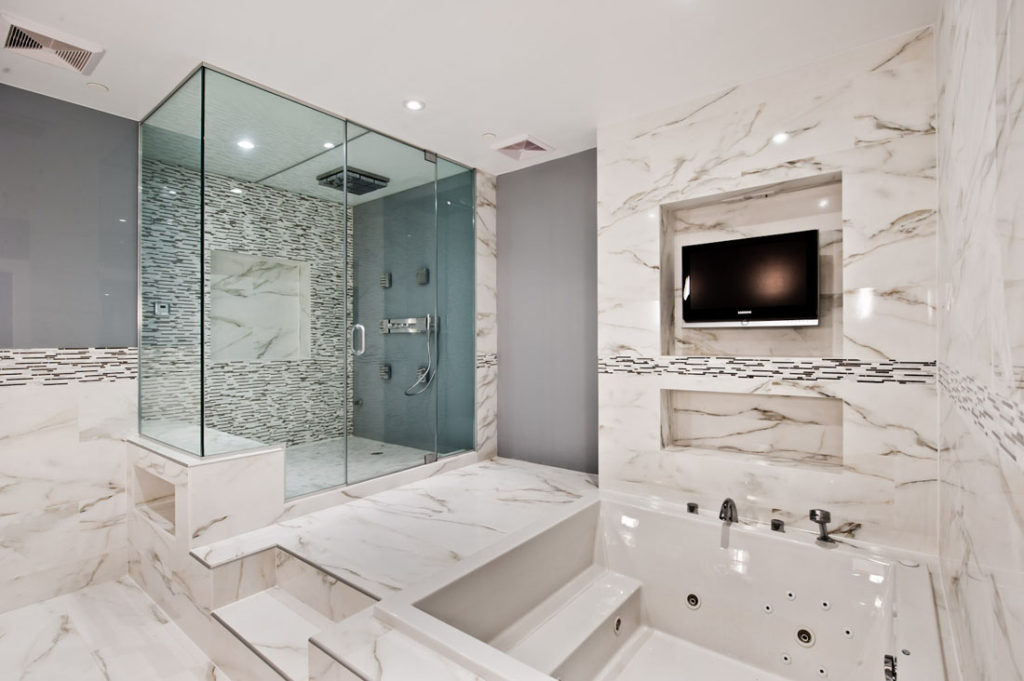 5. Contemporary Bathroom
White is a colour that works very well on its own and pairing it with marble just makes it look even more deluxe. However, if you want to add an interesting factor to your bathroom, we suggest that you glam it up a little with touches of gold to make it look even more amazing.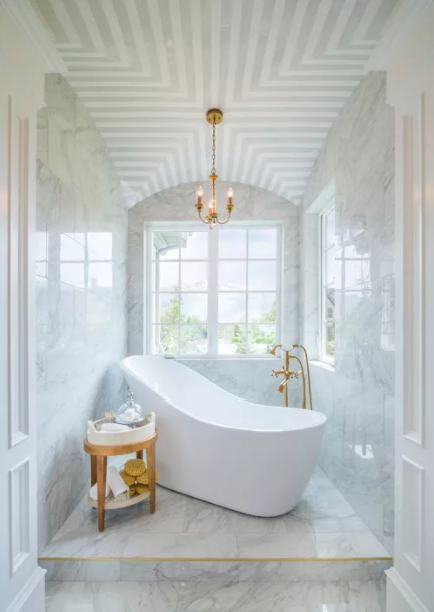 6. Marble and Wood Bathroom
Marble on its own can be a tad cold looking sometimes so you might want to warm it up and make it look more inviting. Pairing it with wood is a great idea as the natural element accents the stylishness of the white marble.