No doubt everyone dreams of having a big and beautiful kitchen but reality is not many of us have the luxury of space these days. Often times we find ourselves feeling so stressed out deciding on the kitchen design and who can blame you?
The kitchen is indeed the heart of every home, it is crucial to make this space functional and look good all at the same time.
Here's a list of 10 steps you can take to make this process a much more delightful experience.
1) Find A Purpose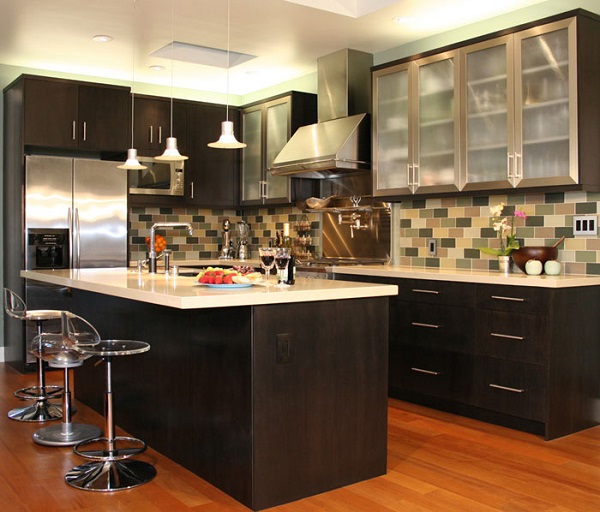 Everyone has different uses for a kitchen, some may want to cook more, some may only need it to prepare light meals, some probably don't even need it to cook.
First step is to identity what is the sole purpose of your kitchen and who will be using it. Make decisions based on the purpose of your kitchen such as which item to splurge or save on and safety precautions especially if you have children.
2) Come Up With A Budget Plan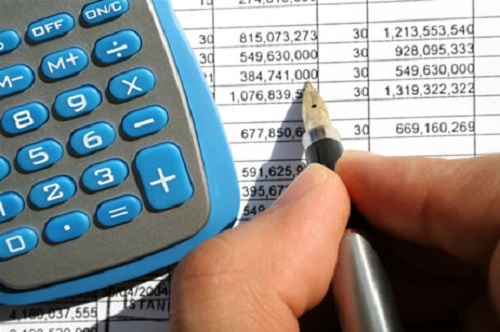 Often times it is too easy to slip out of budget when it comes to kitchen remodelling and redesign. Analyse how much you are willing to spend on your kitchen and set aside a good budget. Talking to specialist to get some insight into how much it could potentially cost.
If you need to shop for the items yourself, be sure to get the important things first, leaving all the unnecessary items till after your major expenditures. Also understanding how much your new kitchen will cost to maintain is important.
3) Use The Same Colour Palette For Cabinets And Walls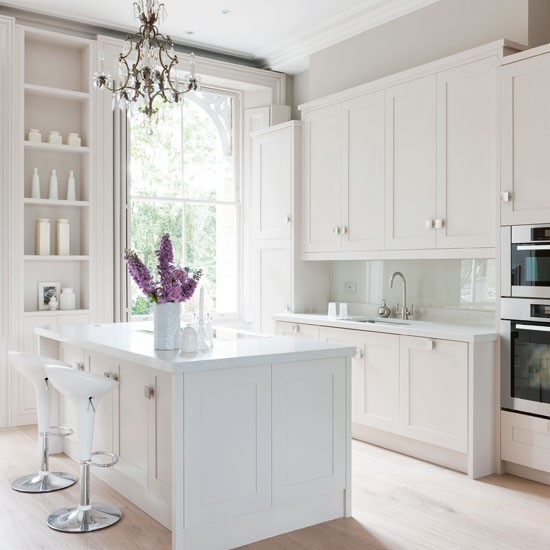 Selecting a bright and clean colour for your walls and cabinet will eliminate visual boundaries thus creating a seamless and spacious feeling that also lengthens your whole kitchen.
With that being said, if you prefer darker tones, you will also reap some benefits. Dark colours will create an illusion that your kitchen is deeper than what it actually is.
4) Think About Your Flooring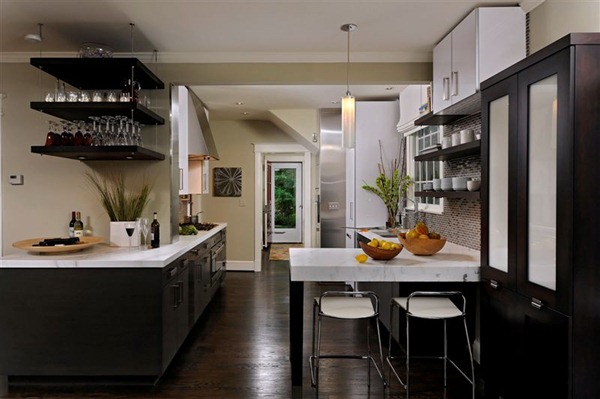 Don't just surrender yourself with the flooring your house came in. Think about what works best for you.
Dark flooring will help make your kitchen appear cleaner and more polished. Bright flooring will reflect more light to your kitchen but you may have more cleaning to do. If this is the case, invest in a good steam mop so cleaning can be done with ease and with better results.
5) Opt For Glass Instead Of Solid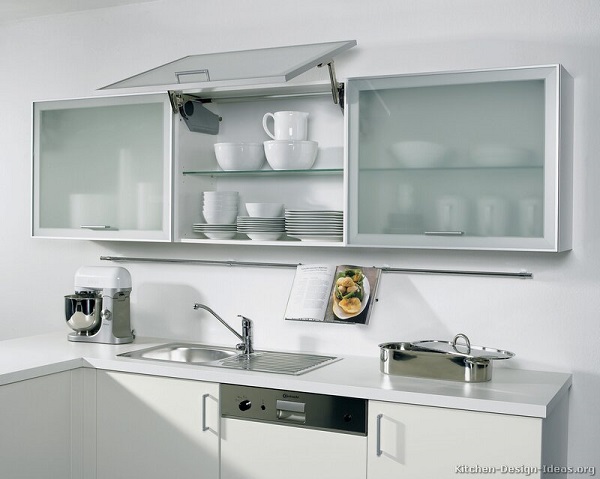 When choosing your kitchen cabinets, broaden your options and look around for glass cabinet doors.
The glass doors will instantly add a touch of elegance to your overall kitchen and it doesn't stop there, it will also extend your vision making the room look bigger and more spacious.
6) Use Colours And Texture To Add A Fun 'Pop'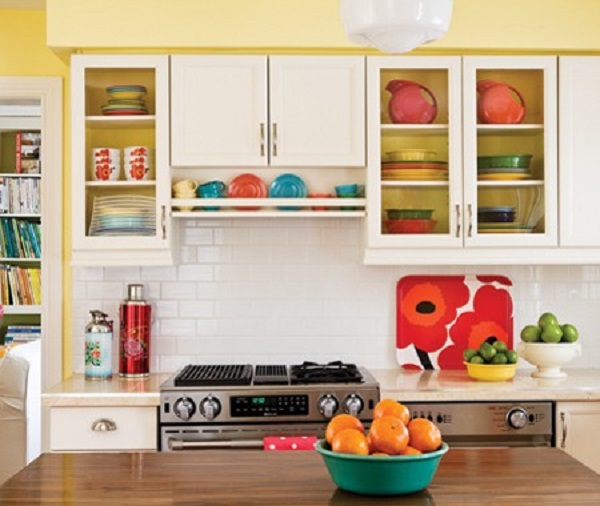 Many of us add way too many decorative items to make the kitchen look personable and interesting but it does add on to the clutter.
Instead, opt for a pop of colour with your utensils, kitchen towels and floor rags. Be bold and play around with different textures and hues, you can also change it up as often as you like.
7) Make Your Storage Invisible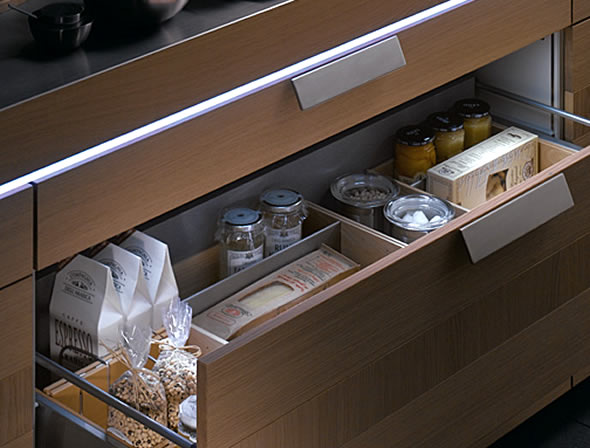 Everyone has stuff around the kitchen which we don't necessary want our guest to see, it is by no means a decorative piece for your kitchen. Opt for some invisible, seamless storage for your kitchen to keep these items at bay.
Invisible storage are often placed at the sink area, cabinet skirting, and tight spaces between cabinets. Get creative!
8) Add Open Shelves To Your Walls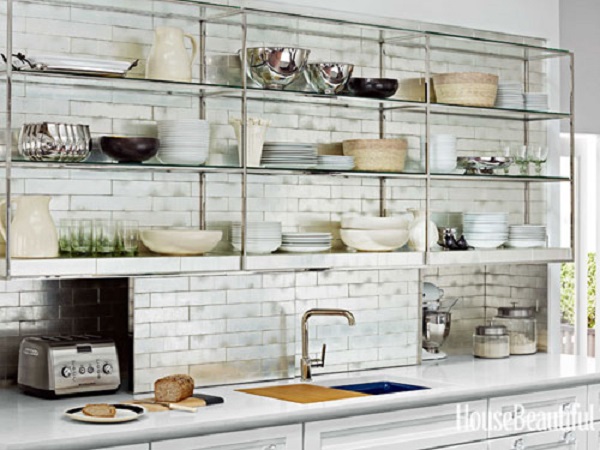 Shelves are a great way to store your cooking ingredients such as flour, spices, sugar and other necessities without taking up much space. You can add shelves close by your stove for easy access.
When choosing for shelves, go for clean edge, minimalist designs to give your kitchen a more polished feel. Keep in mind that you will be displaying your items on these shelves so hide anything that isn't display worthy.
9) Keep The Kitchen Bright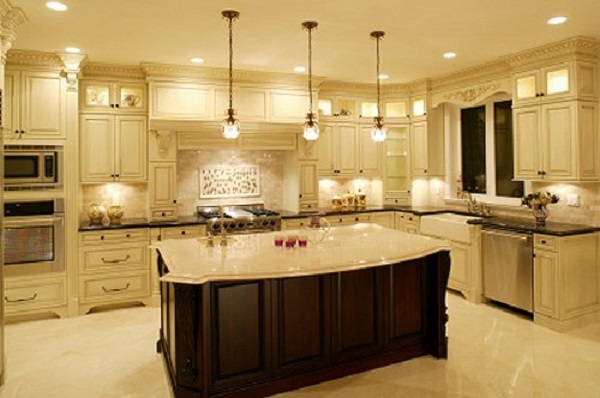 The last thing you want in a kitchen is a dimmed and dark one. Make sure your overhead lighting is bright enough to cover the majority of your kitchen space.
Add light fixtures to high traffic areas such as the stove and basin to ensure your kitchen is properly lit at all times. Your light fixtures
should look modern and clean cut otherwise you will end up with a busy looking kitchen.
If you have windows, go for roman blinds. Your kitchen will instantly look like a million bucks.
10) Open Up Your Kitchen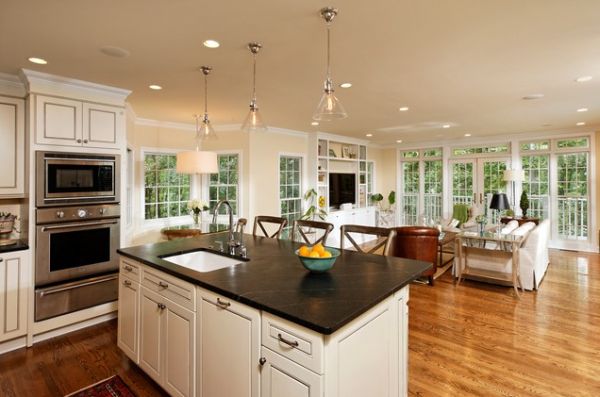 Most houses these days come with an open concept kitchen design, however if you are ever faced with a closed off kitchen, get your contractor to break down the walls.
Create a flow from the kitchen to the dining area to the living room. You will notice your overall space looks bigger and less constricted plus your kitchen will instantaneously look inviting.
Design your own kitchen can be very rewarding and worth it once you see the final results. It can be frustrating and tough at first but if you know what you want then everything will swing by just fine. The most important thing is to do your own research on what you like and to know what style you're going for. Alternatively, you can also consult a designer to help you with the whole process to design your very own kitchen.
Image Source:
housetohome.co.uk
taradaramadeit.com
homeartblog.com
interior-apartment.com
thecottagemarket.com
homedit.com