The daybed was widely used back in the olden times of ancient Egypt and Rome when it was the fashion to do everything while reclining luxuriously. In these modern times, we can repurpose these cosy daybeds to be a comfy spot to relax in, an extra seat or even a napping spot. Here are some superb ideas to get you inspired.
1. Indian Style Daybed
Indian style decor are known to be full of vibrant colours and styles so if you really want to liven up a room, you can consider getting a daybed decked out in a combination of patterns. The beautiful Indian style mirror is also a stroke of genius to complement the daybed.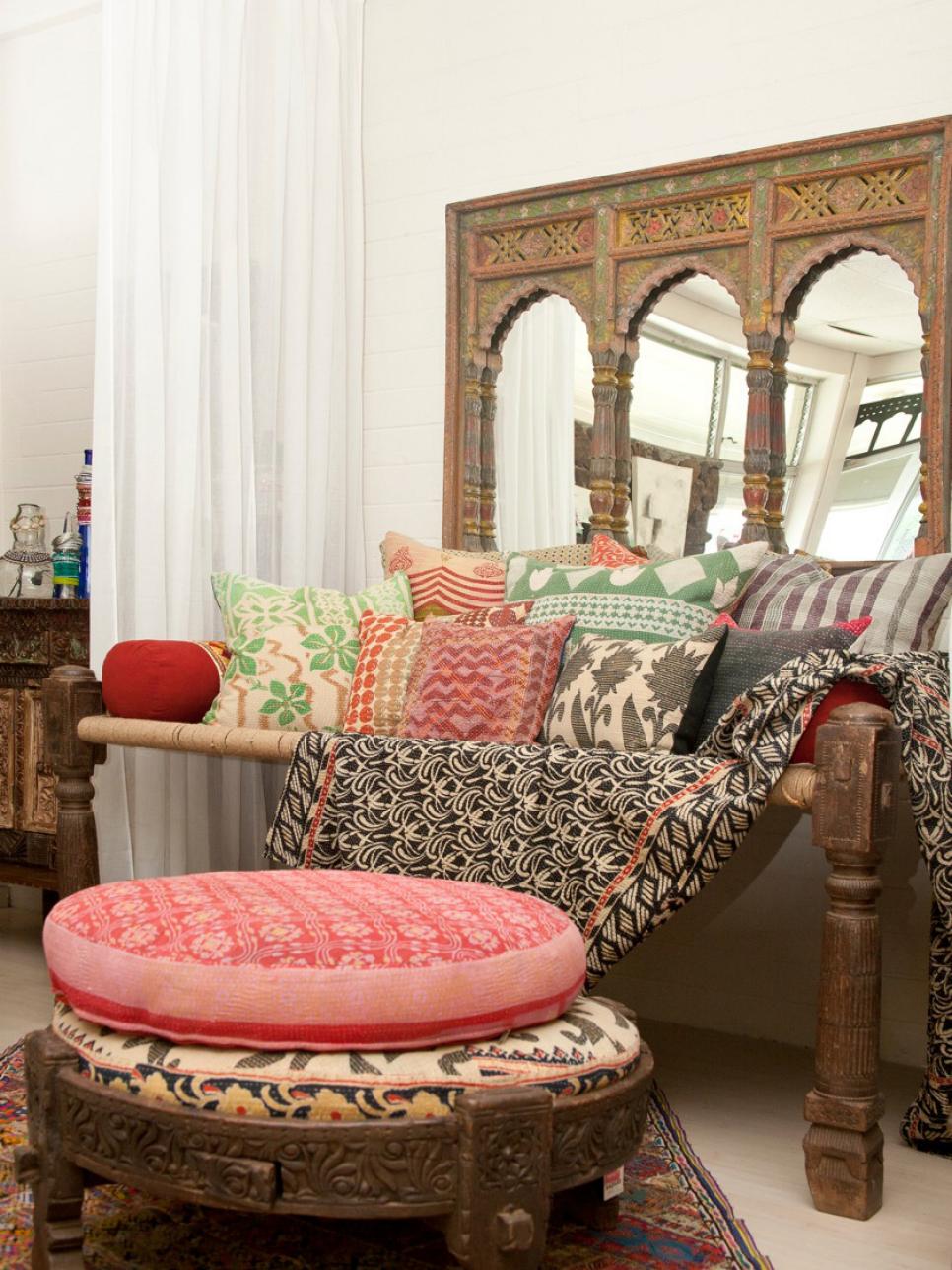 2. Chic Modern Daybed
This sleek little daybed doesn't have to be propped against a wall or backed into a corner to fulfill its function. That's because the flipped ends offer you the flexibility of placing it anywhere you fancy which means it will make a very outstanding piece of furniture.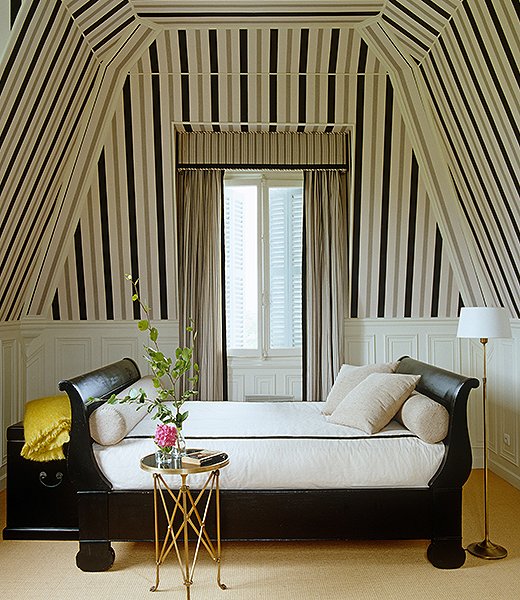 3. Wrought Iron Daybed
This classic looking daybed is the perfect addition to your home if you don't want it to take up too much space. This versatile style can be used for both modern and vintage decor in the home.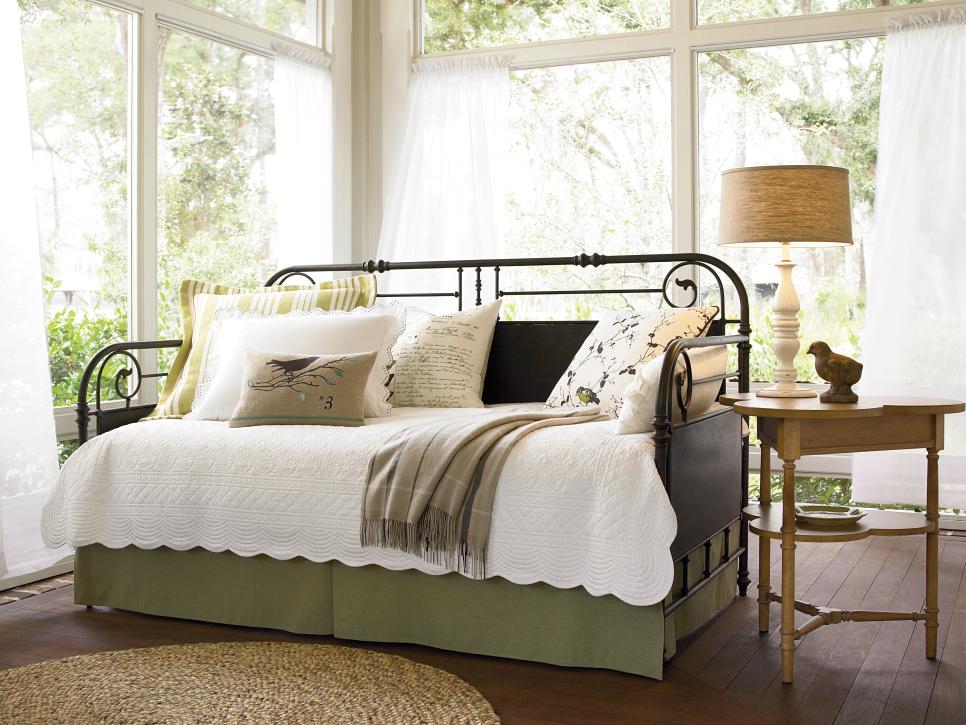 4. Simple Flat Daybed
Sometimes you couldn't be bothered to have a daybed with all the fussy adornments and like minimalistic, simple designs. Well, then this daybed is perfect for you as the flat tufted cushion is elegant enough that you don't need to dress it up. Just that one comfy cushion will do.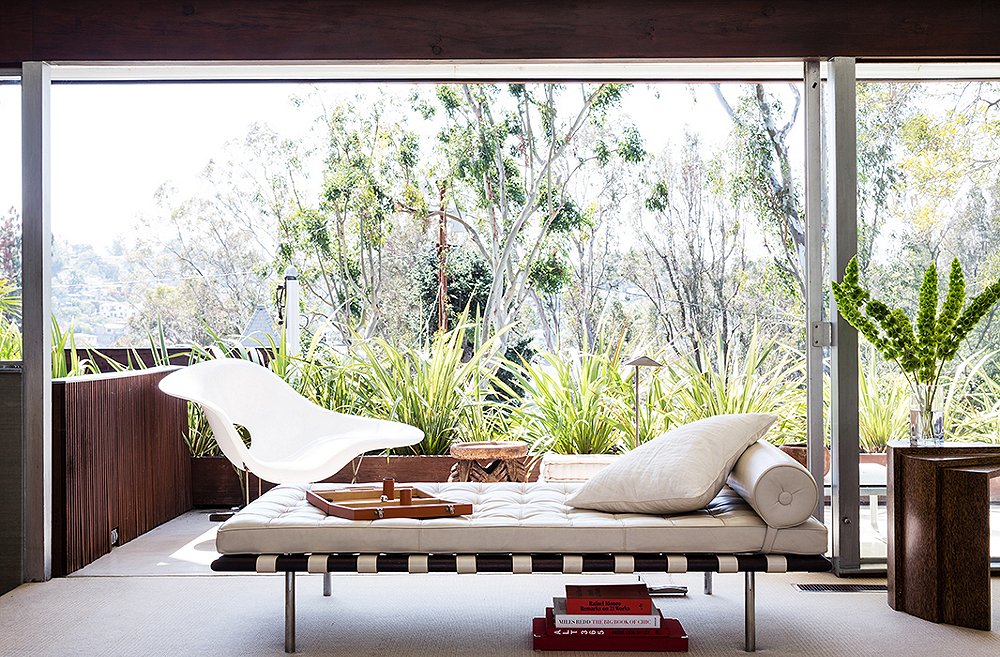 5. Daybed with Storage
It is simply convenient and economical for your daybed to have extra storage built in as many furniture now works overtime to serve multiple function. This cheery blue daybed comes with drawers so that you can easily store necessary items there such as bedding.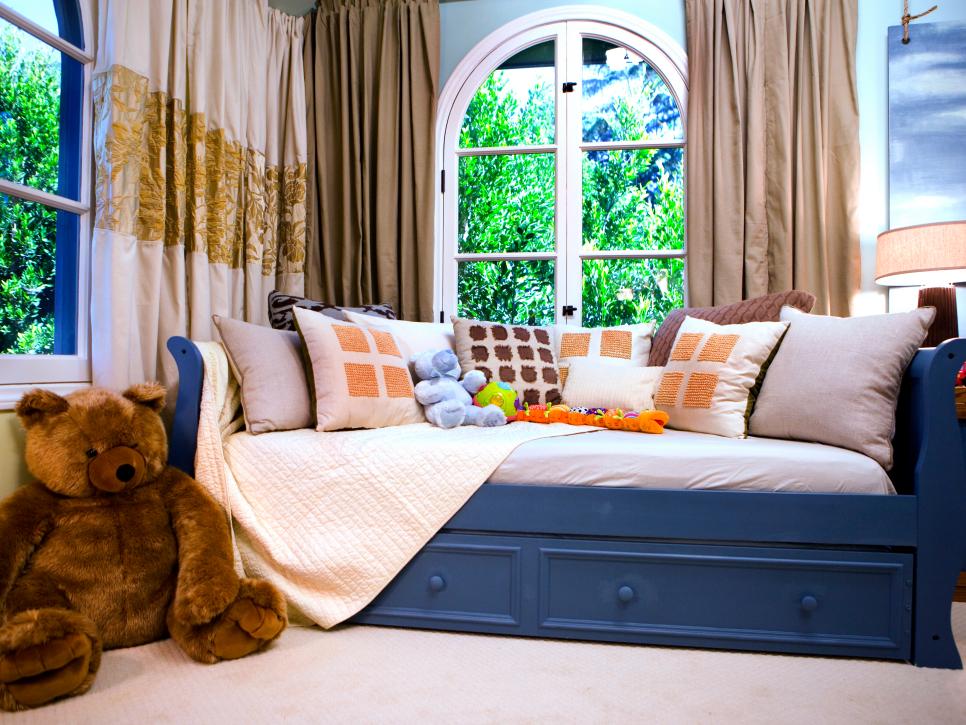 6. Window Seat Daybed
Daybeds are naturally created with a low profile, which makes them perfect for window seats as they won't block the warm sunlight from streaming in the windows. Now you can sit and daydream while staring out the windows to enjoy the view.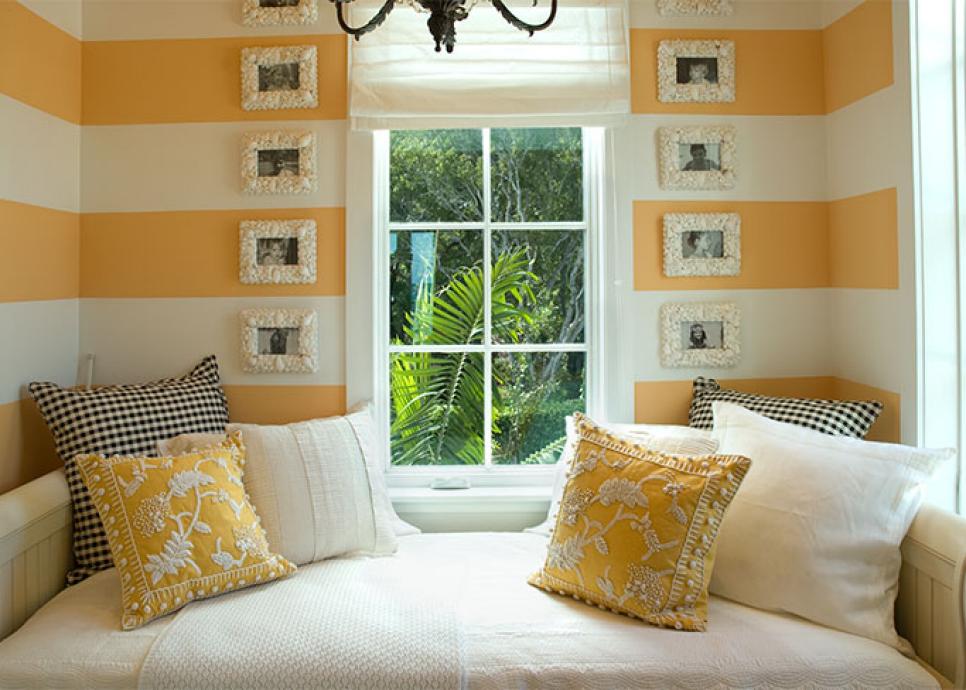 7. Romantic Daybed
Jazz up your sophisticated living room even more with the addition of an opulent and plush looking daybed that suit the rest of the decor perfectly. The intricately patterned bedding and bed skirt are charming enough to make it look even more elegant.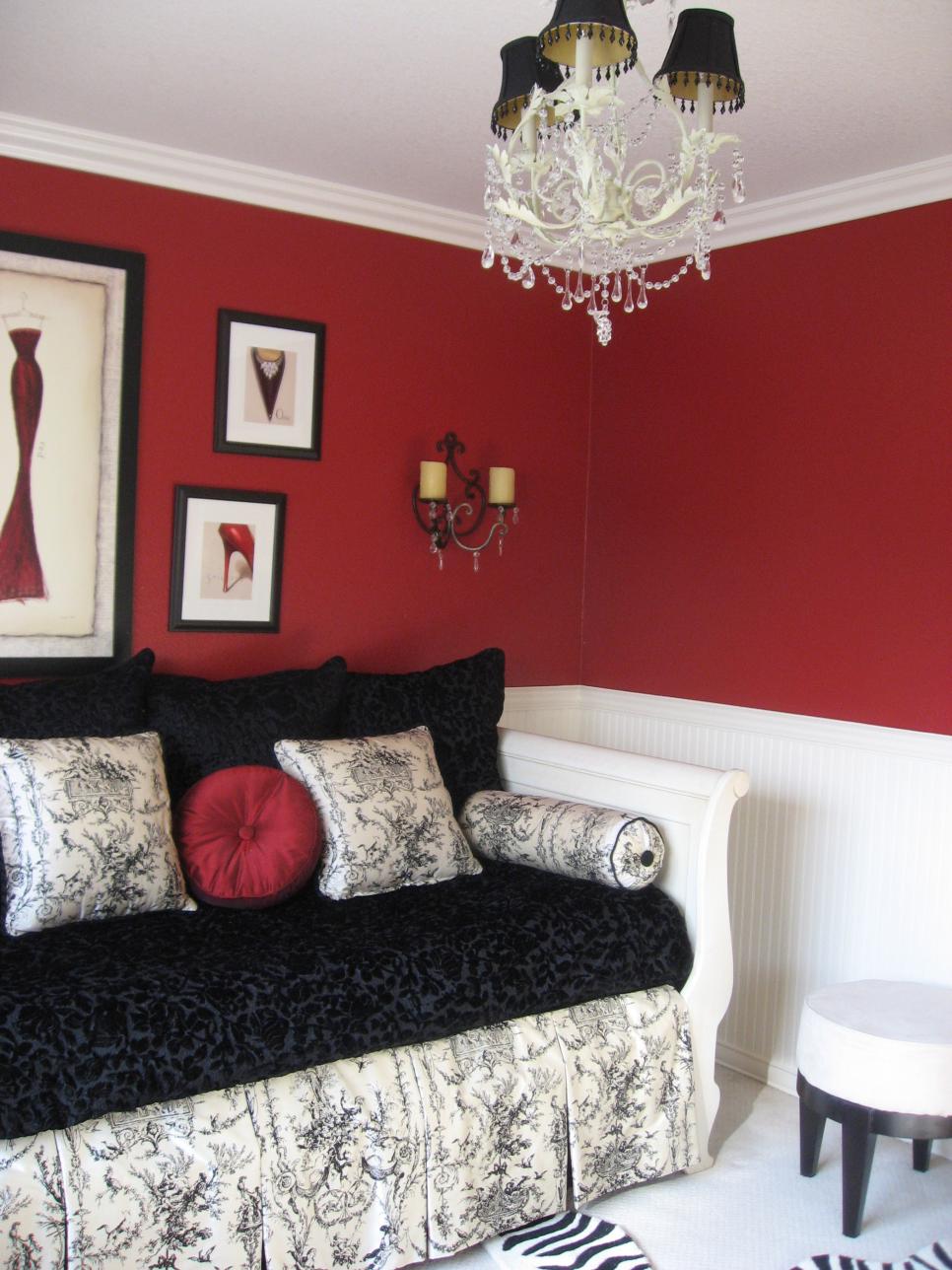 While most daybeds are perfectly ready to double as sofas when occasions call for it; this gorgeous and comfy daybed can easily fool you into thinking that it is a sofa until you feel like taking a nap. Then you will discover the joy of having a daybed right in your home.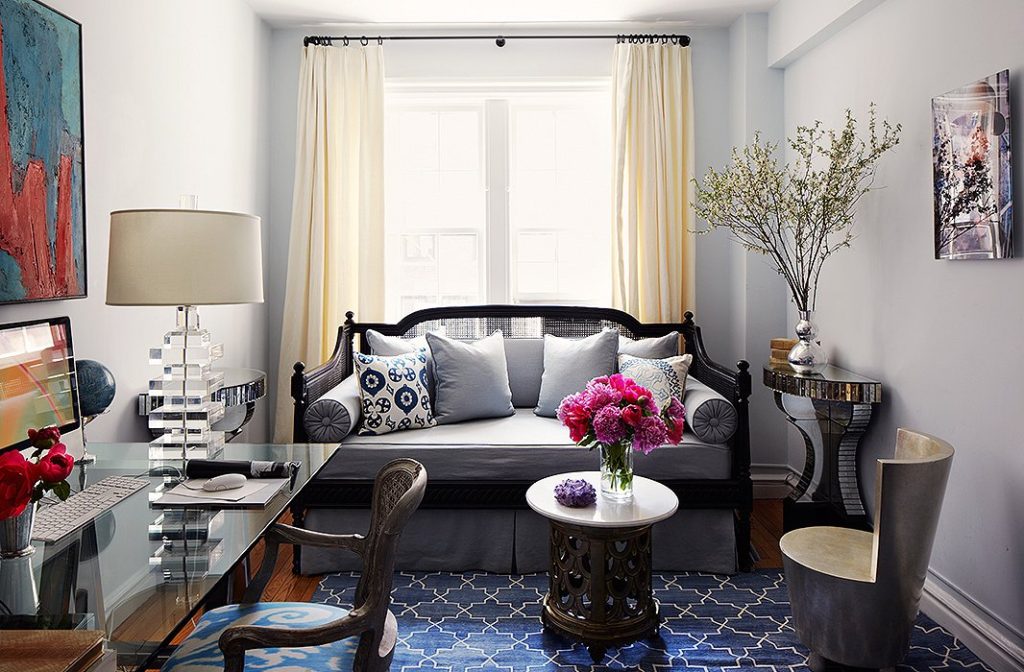 9. Vintage Daybed
Nothing harks back to the ancient times quite like this stunning daybed that is made with a vintage style in mind. It can be a great addition to your home whether you are into modern or retro looking styles. Because this will certainly make a statement.