Leather is a really luxurious, durable and versatile material that can dress up your home very elegantly. It doesn't matter whether you like real leather or faux ones, it will still create that look you are going for. Don't fret if you are feeling confused about how to use this awesome material because we are here to help you.
1. Leather Headboard
The rugged and distressed look of leather fits perfectly well with an industrial style bedroom by giving it an injection of luxury and comfort. Even though the room is sparsely decorated, the lush fabrics used for the bed makes it look really snug.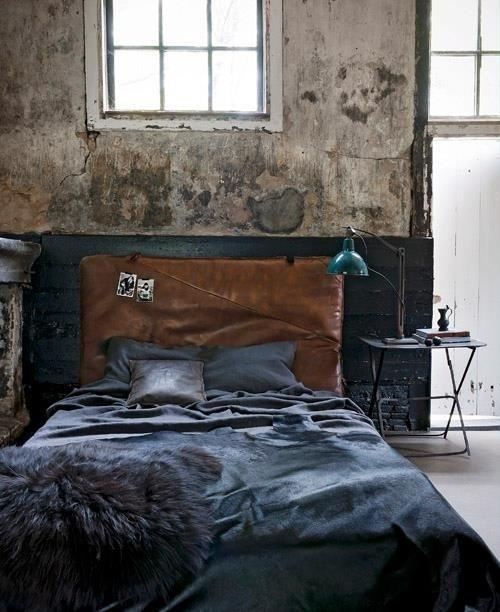 2. Leather Pillows
Pillows come in many styles and using leather for their covers are one of the easiest ways to make your home feel more luxurious. This decidedly plain and modern chair is spiced up with some soft leather pillows.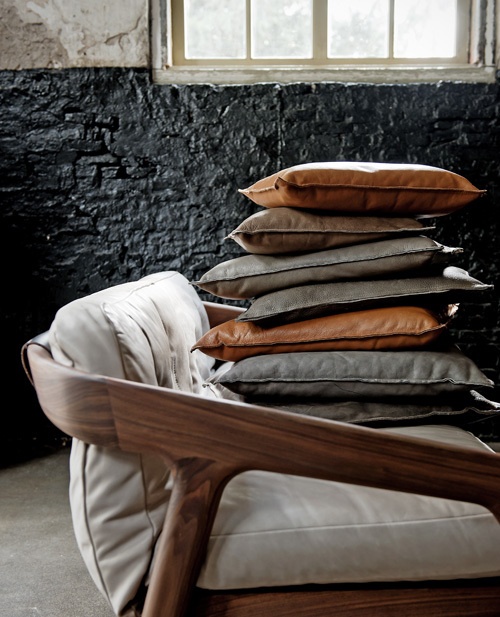 3. Leather Sofa
A popular method to add a touch of leather in your home is to incorporate a chic leather sofa in your living room that is both comfy and trendy. It also provides a nice cooling touch especially when you are feeling hot.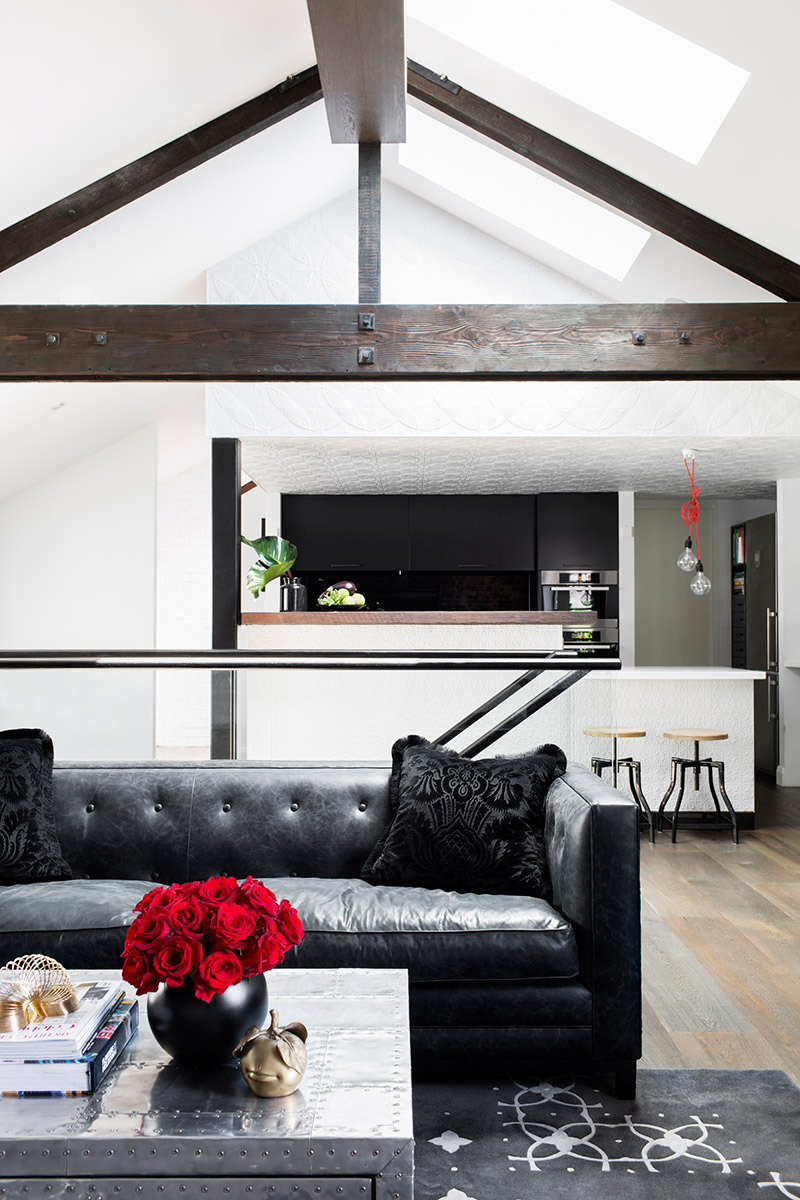 4. Leather Stools
Leather is incredibly versatile and can be used in almost any part or your home. This modern and sleek kitchen adds just a touch of leather as the breakfast bar stools to make it look more edgy and cool.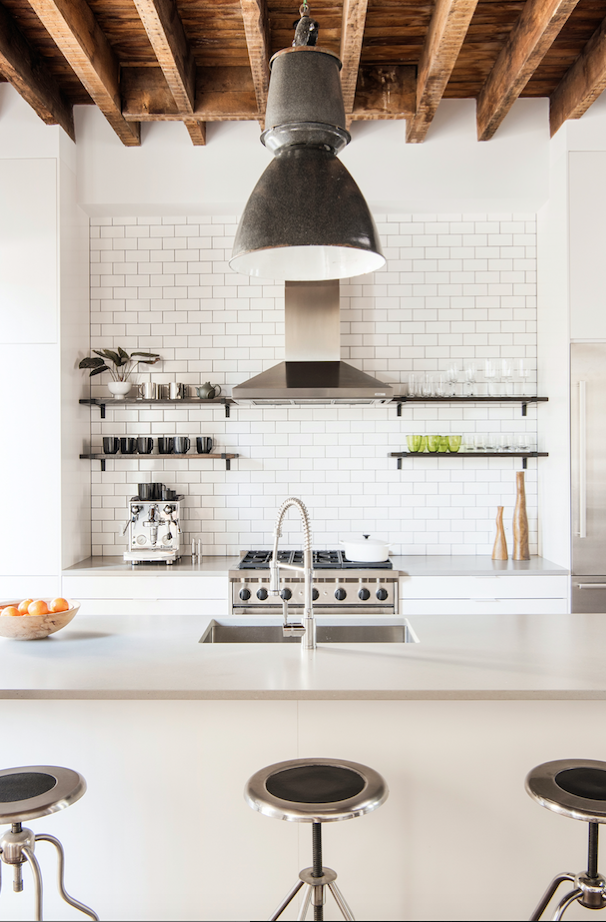 5. Leather Recliner
As leather is well-known for its smooth and soft feel, it is a good option for chairs and seats which makes this recliner a dream to sit on. In fact, all of the best recliners are a dream to sit on. The soft leather is comfortable yet holds it shape so you're not slouched or hunched over. It is perfect for the living room or for a snug little corner for daydreaming and reading.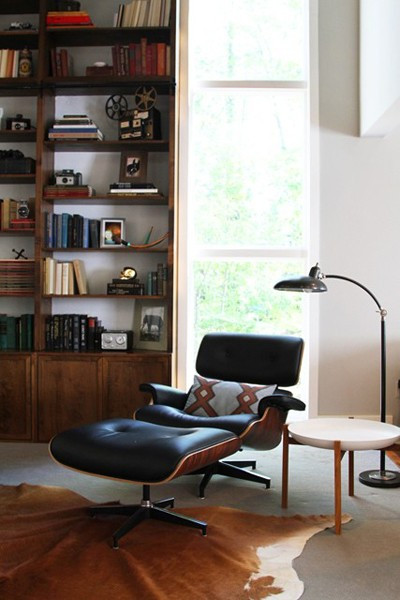 6. Leather Ottoman
Another option to add leather in your home is to get some ottomans covered in leather for a premium touch. It can work wonders to add some additional seating in your home or to create a cosy corner.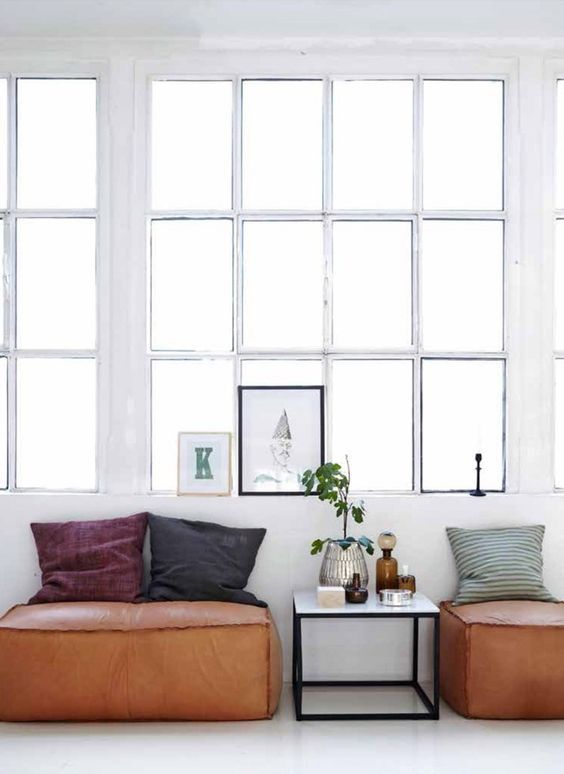 7. Leather Lamps
You may not think of using leather for your lamps but it actually adds a very classy touch and can make it look more masculine if that is the look you are going for. These sleek pendant lights are a stylish example that will literally light up any room.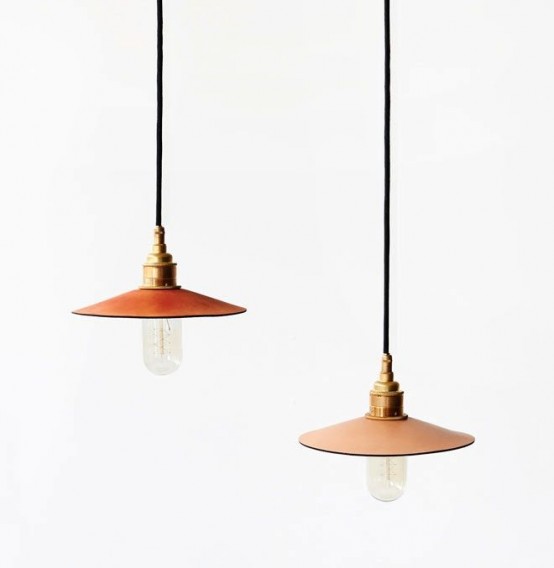 8. Leather Handles
If you want to jazz up your cabinets then you can consider replacing the conventional handles with edgy leather handles that easily gives it a brand new look. These leather loops are also handy if you want to hang some dishtowels within easy reach.